Celebrities step up their fashion game in London.
Kate Middleton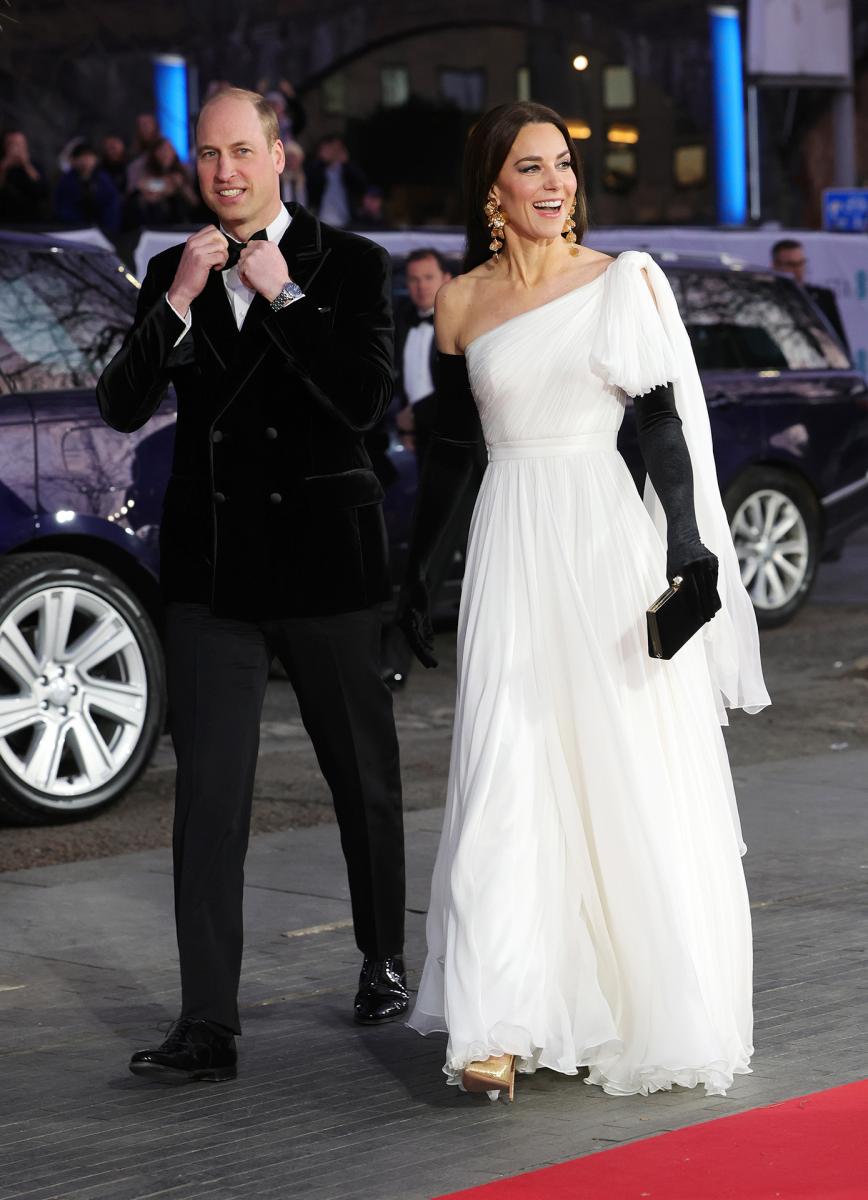 Everyone was eager to see Kate Middleton's appearance at the BAFTAs, and the Princess of Wales didn't disappoint the public, once again proving her commitment to sustainable fashion in the one-shouldered Alexander McQueen gown that she wore earlier at the 2019 ceremony.
This time, the dress was complemented with black velvet opera gloves and Zara's Cascading Flower Earrings. The latter piece caused a buzz for its surprisingly low price: the earrings cost only about $28 in the store.
Cate Blanchett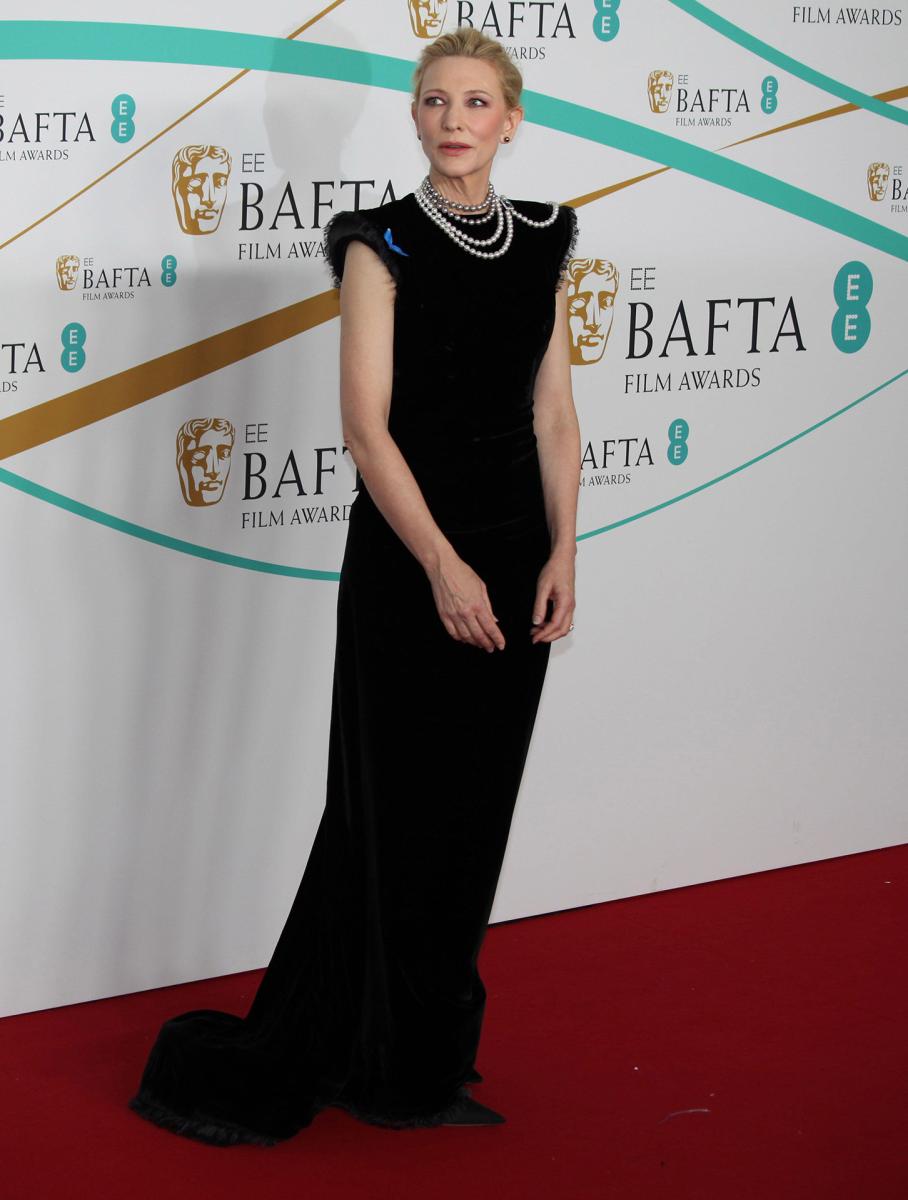 Like Prince William's wife, Cate Blanchett decided to recycle her old look from the 2015 Oscars, donning the black Maison Margiela dress with accentuated cape shoulders. Last time, the star complemented the gown with a turquoise necklace, and now Cate opted for an intricate jewelry piece by Louis Vuitton.
The actress' updo remained unchanged, allowing her to showcase the necklace made of several strands of Tahitian pearls and a tourmaline.
Julianne Moore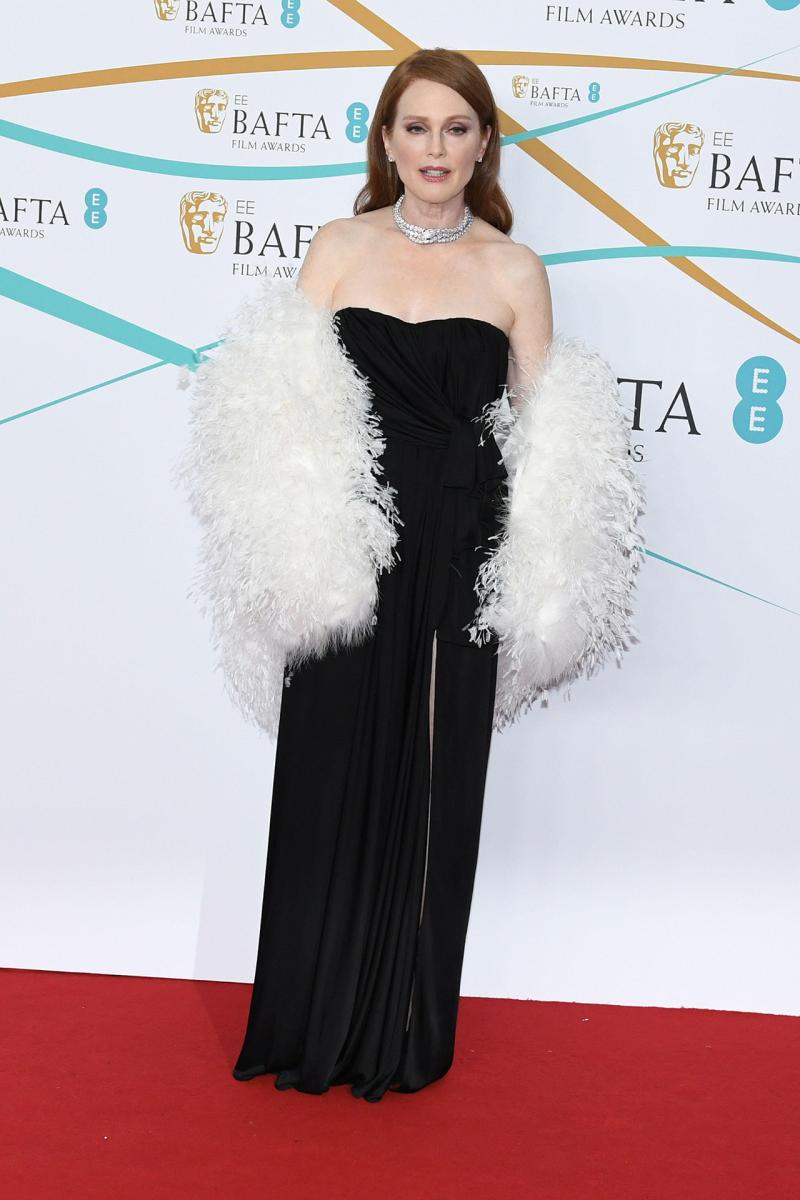 Supporting the trend for black and white attire, Julianne Moore stepped out at the 2023 BAFTAs in the long Saint Laurent bustier dress. To soften up the dark gown, the actress paired it with a glamorous white feather wrap and put on heavy makeup with extra emphasis on her eyes and lips.
Jamie Lee Curtis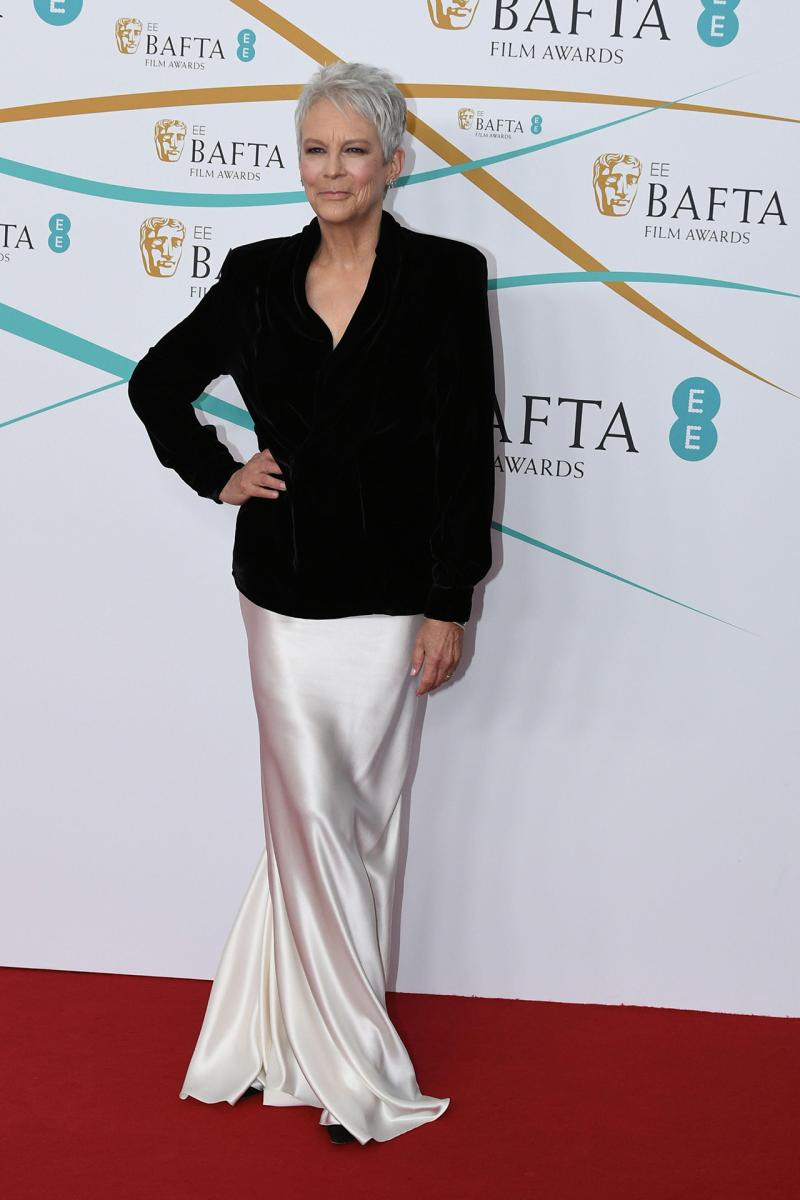 Classic two-piece sets don't look boring at all if you dare to match up the elements creatively — and Jamie Lee Curtis proved it once again with her stylish BAFTA outfit.
The actress juxtaposed a black velvet jacket with a white fishtail-style satin skirt, while the lack of accessories ensured all eyes were drawn to Curtis' elegant ensemble.
Emma Thompson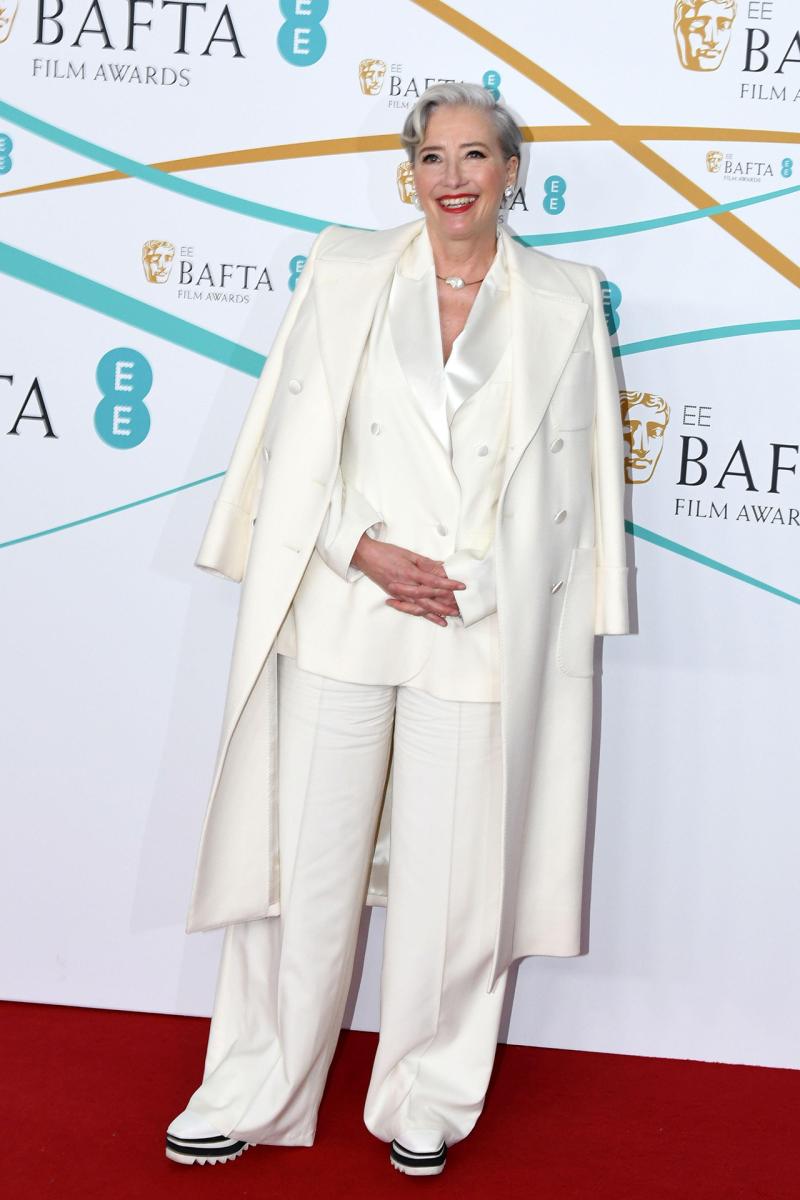 Another sophisticated outfit at the BAFTAs was Emma Thompson's cream suit, composed of a blazer and wide trousers and teamed with a matching coat.
The star also donned a pair of cool platform trainers, which appeared to contrast nicely with her bright red lipstick, gold stone necklace, and matching earrings.
Rosie Huntington-Whiteley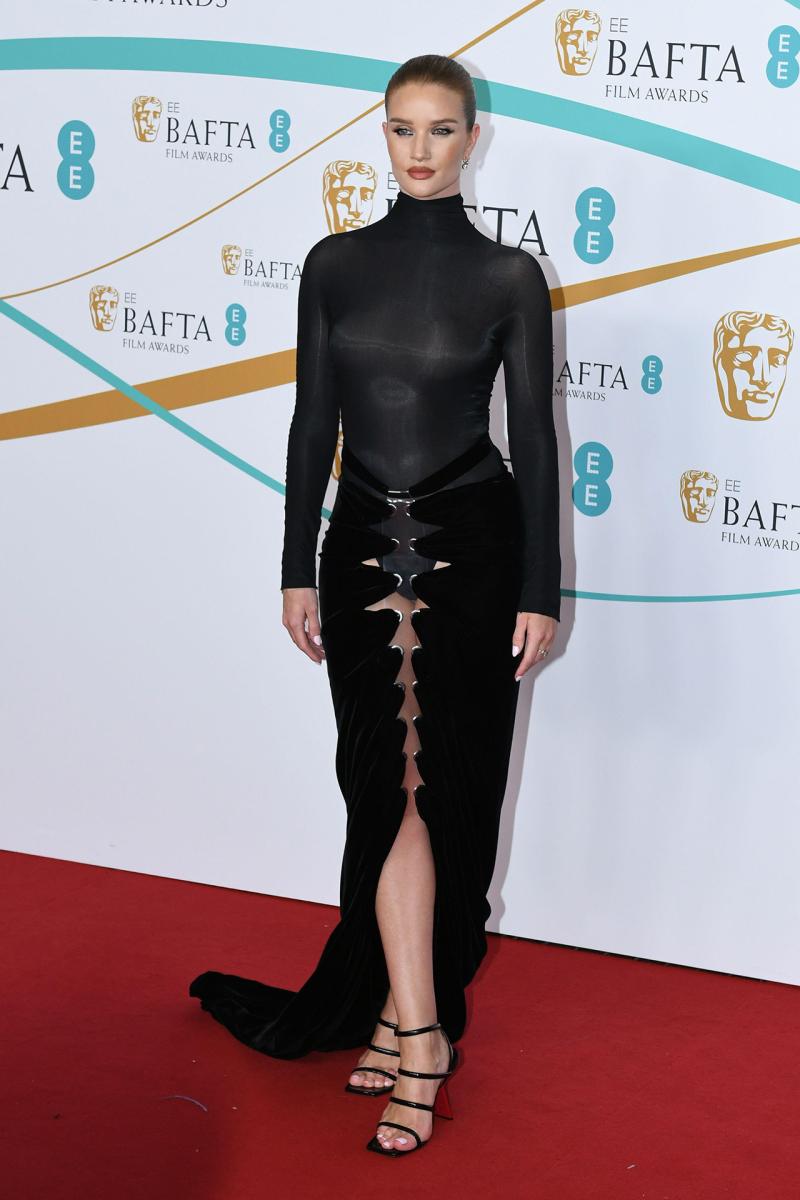 If BAFTA had a prize for the sexiest look, it would go to Rosie Huntington-Whiteley, whose Alaïa outfit definitely stole the show for its racy cut out skirt. The actress balanced out her provocative maxi with a high-collared black bodysuit with long sleeves, which worked well to show off the star's amazing body.
Ana de Armas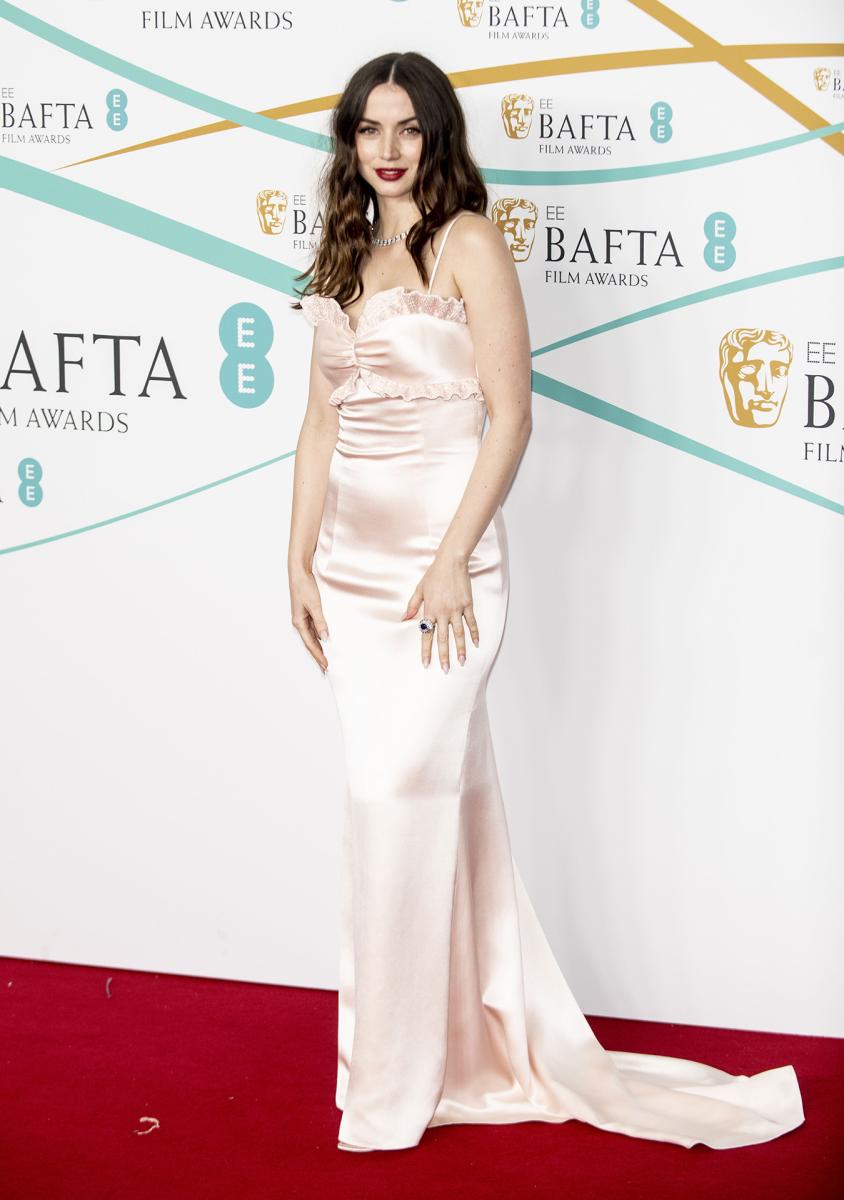 Lingerie-style outfits are considered an essential part of any red carpet event, and at this year's ceremony, Ana de Armas was the one to stun in a sensational pink-hued Louis Vuitton dress.
The gown featured an unusual bodice made of satin and with small ruffles reminiscent of the shape of seashells.
Lily James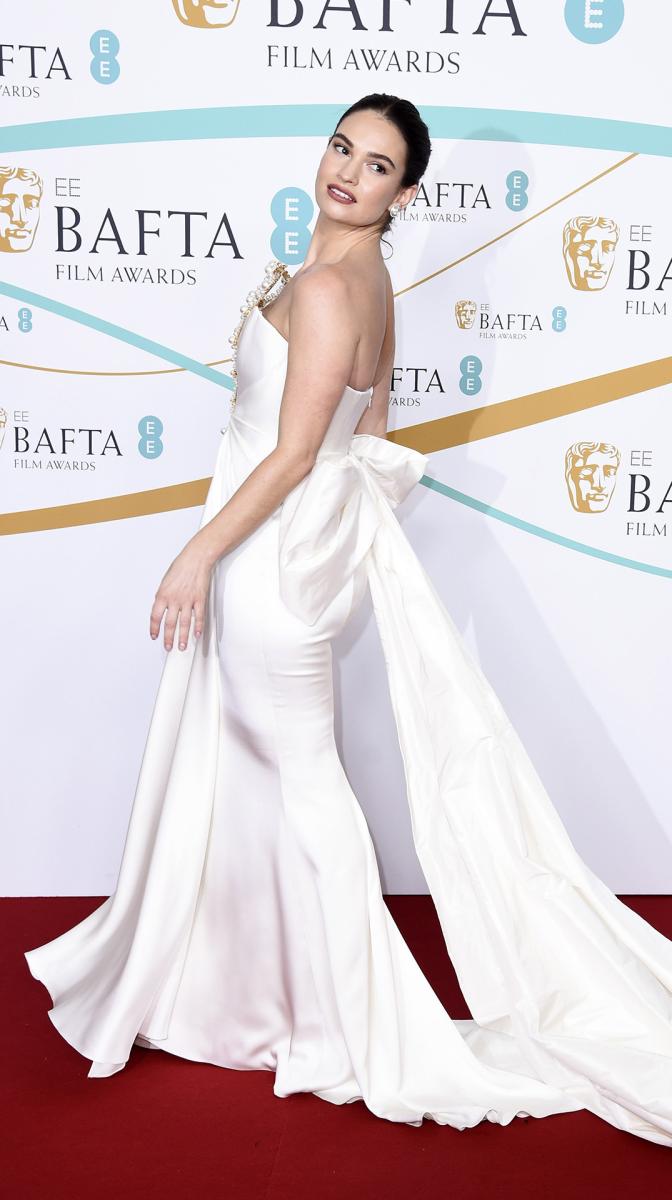 Bridal gowns can also serve as inspiration for gala outfits, and Lily James' look at the 2023 BAFTAs is a brilliant example. Her white Tamara Ralph dress with a pearl-beaded "spider web" bodice insert, a trendy bow, and an extra long train looks great on the red carpet — and it could well be the star's choice for her nuptials.
The resulting look exudes femininity and emphasizes the actress' natural beauty.