Royal fashion alert: The Crown brings Princess Diana's iconic looks back to life.
Lady Di's fashion choices remain as relevant today as they were all those years ago. Over the years so much has been written about Lady Di and her fashion choices that there is probably enough content for an entire encyclopaedia. Netflix's The Crown has brought the British royals and Lady Di right back into the spotlight once again. Everybody eagerly anticipated Lady Di's appearance on the show and then as soon as the first episodes with Emma Corrin as Lady Di were dropped, people started talking about how much like Diana she looked. Ok, we have no choice but to jump on the bandwagon too.
The Wedding Dress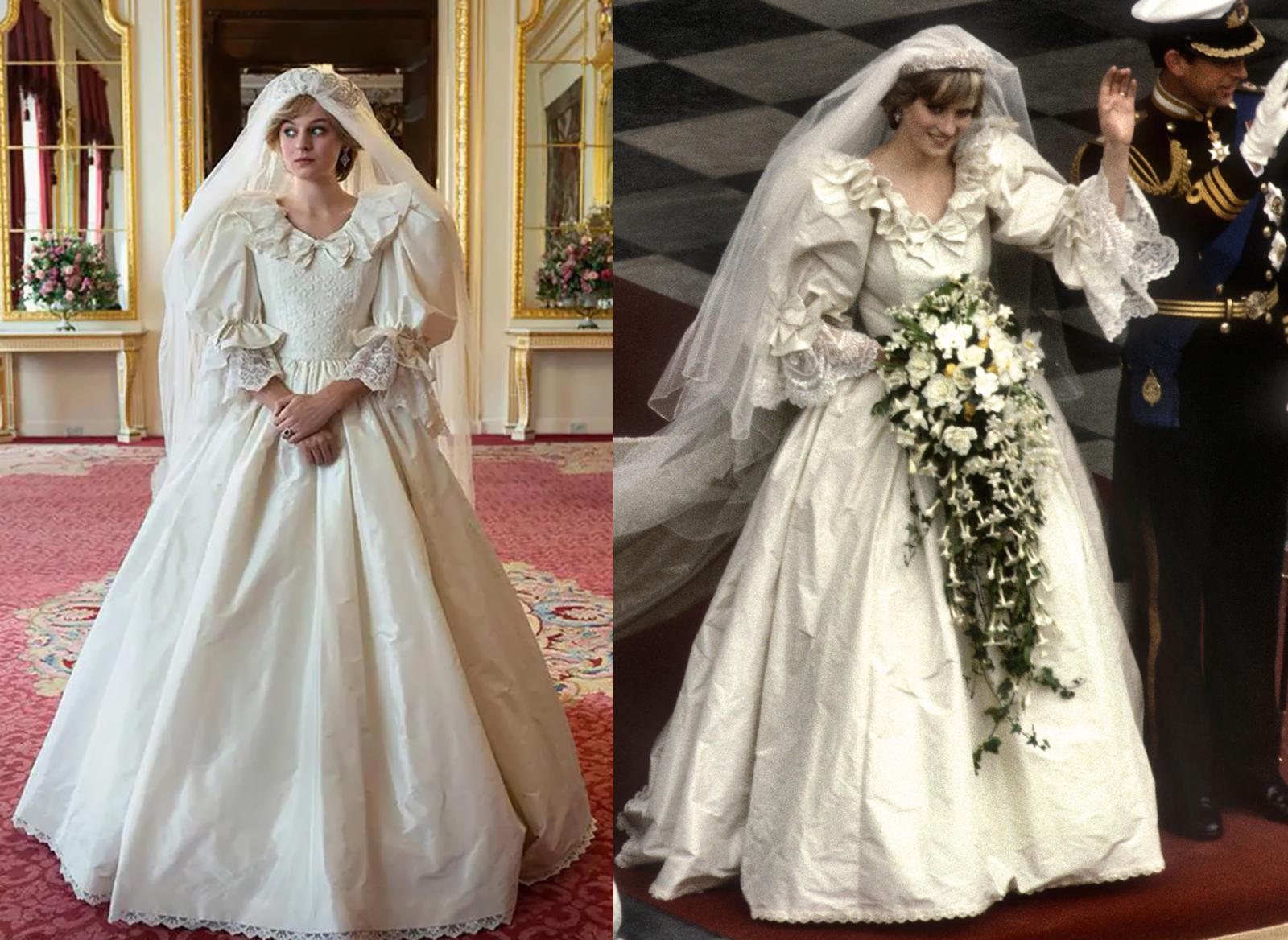 The Millennium Dress is perhaps Princess Diana's most iconic outfit. Of course, the costume designers approached it with special care, even bringing in the designer of the original dress, David Emanuel. In the end, it took 600 hours of work to make a dress that only appears in the show for a few seconds. Audiences were disappointed at how little of it they got to see on the show but the results were still quite impressive and deserving of praise.
A Pink Sweater and Plaid Pants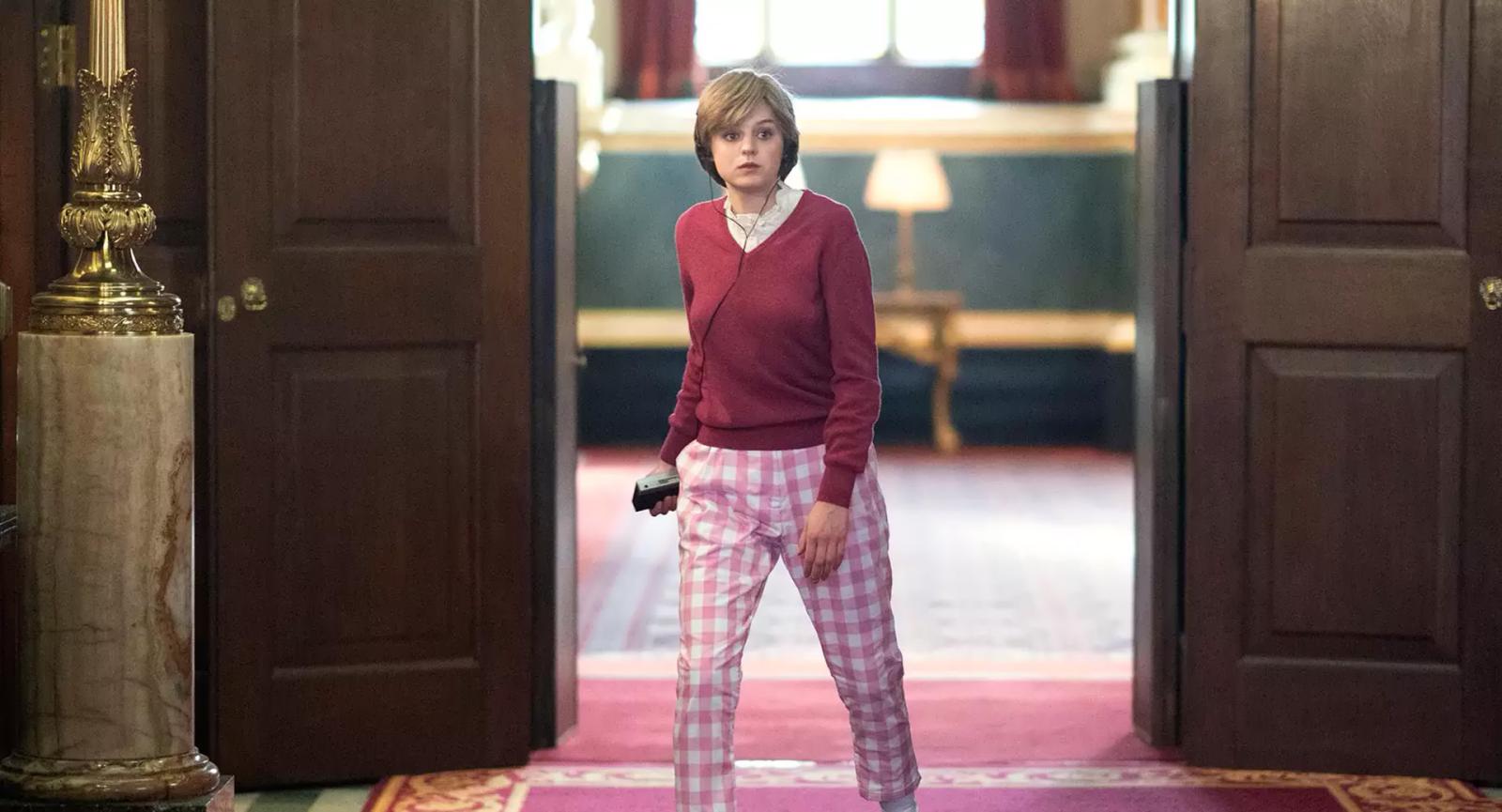 In one of her most famous publicity photos, Lady Di sits in the door of a house in a white shirt, a pink sweater and plaid Vichy pants. The showrunners decided against making an exact copy of the outfit, replacing the sweater with a pullover and the white loafers with rollers.
A Blue Blazer and a Pleated Skirt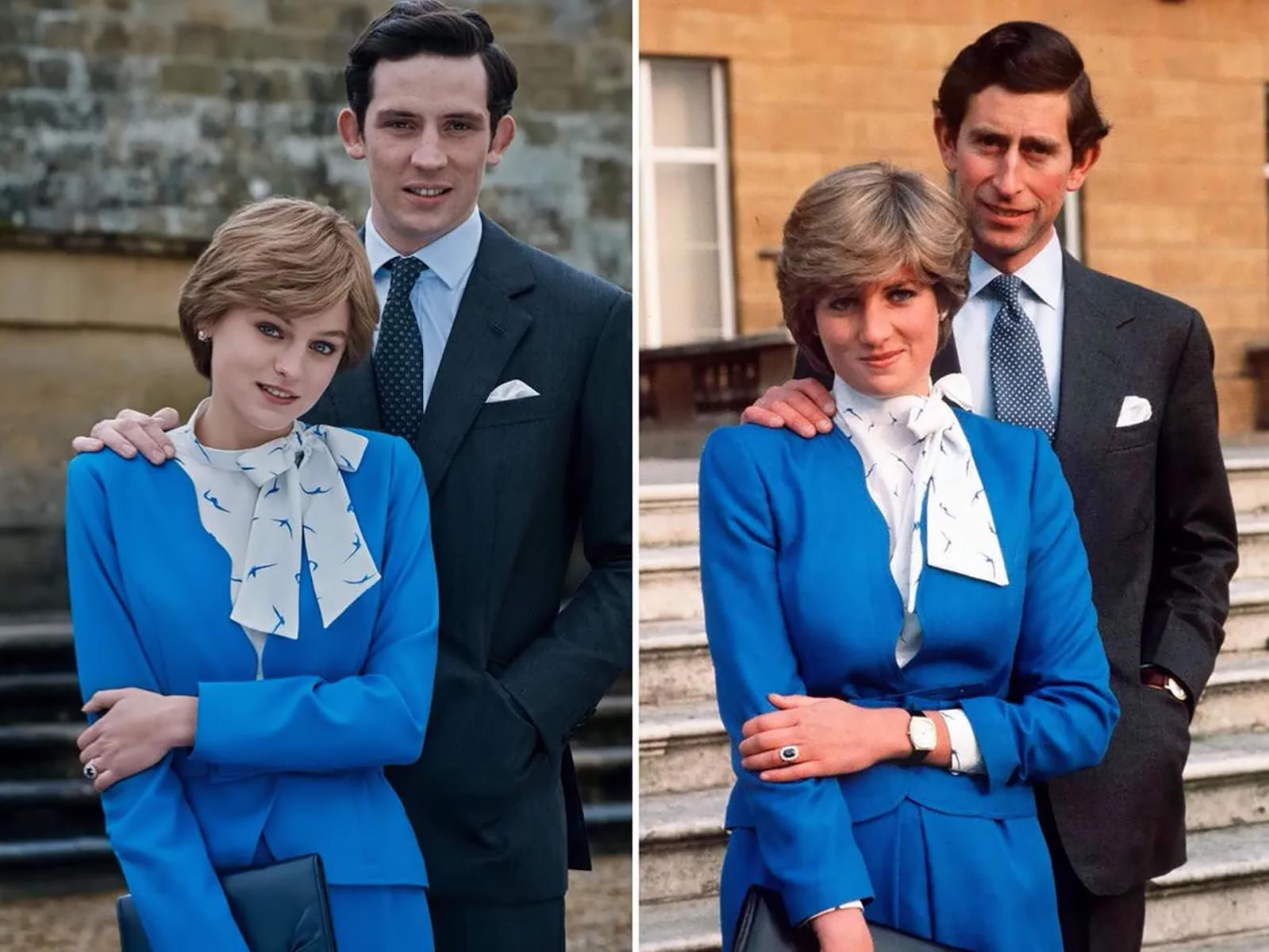 The Crown reproduced the famous Lady Di and Prince Charles's engagement photo with absolute precision: Lady Di is wearing a blue blazer with a thin strap and a white pleated skirt, just like in the original photo. The showrunners didn't have much choice seeing how iconic this look is.
The Red Dress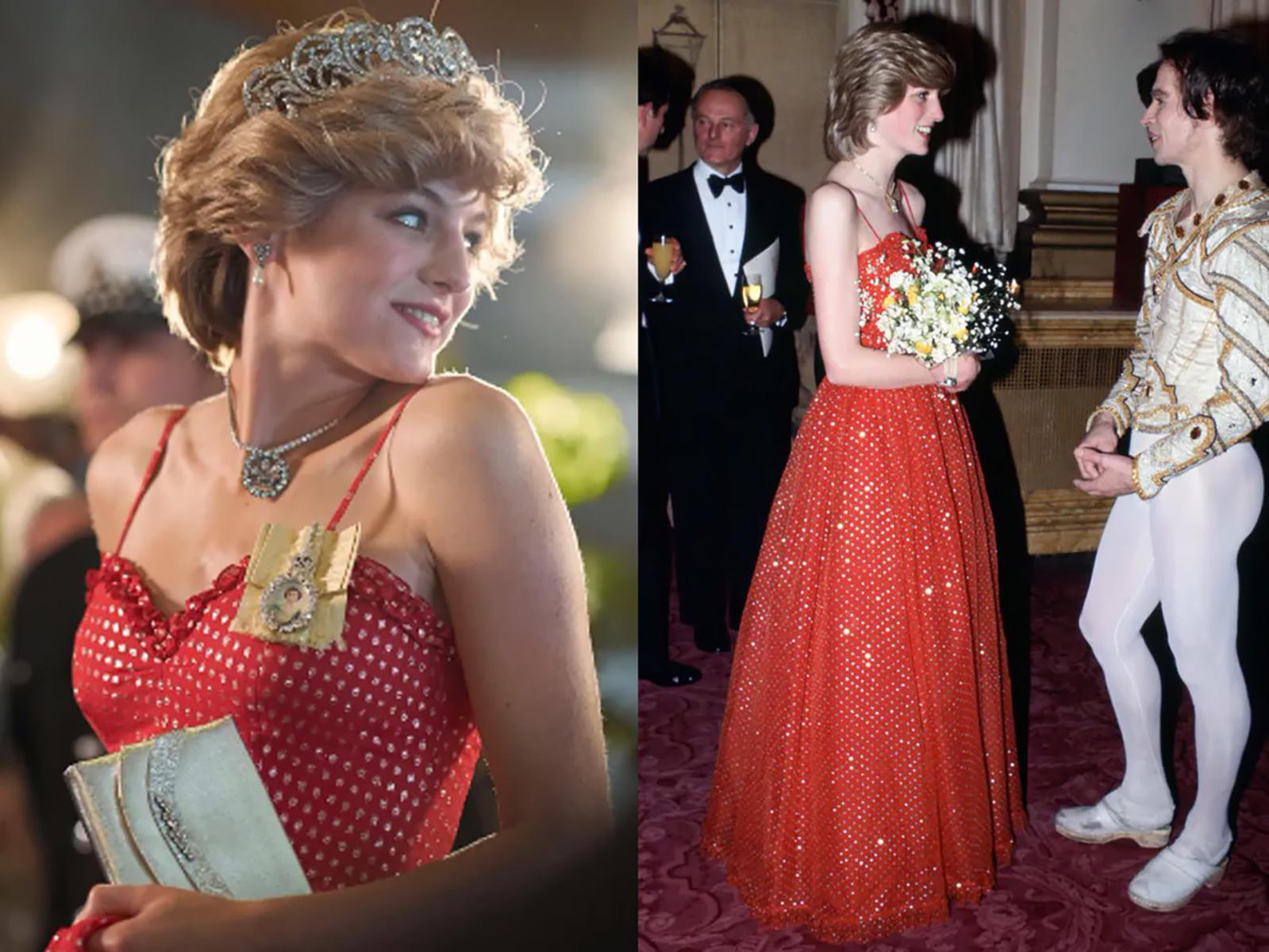 With the red dress, instead of creating a replica of the original outfit, the showrunners chose to create an amalgam of several iconic Lady Di looks. They used the exact same straps with small golden polka dots but then added a tiara and a brooch to it, which Lady Di originally wore with a different outfit. In the show, however, these accessories are given a reddish hue. Now, these minor discrepancies will only be picked up on by the most knowledgeable viewers. For the rest of us, the look has more than enough authenticity about it.
The Pink Dress and the Hat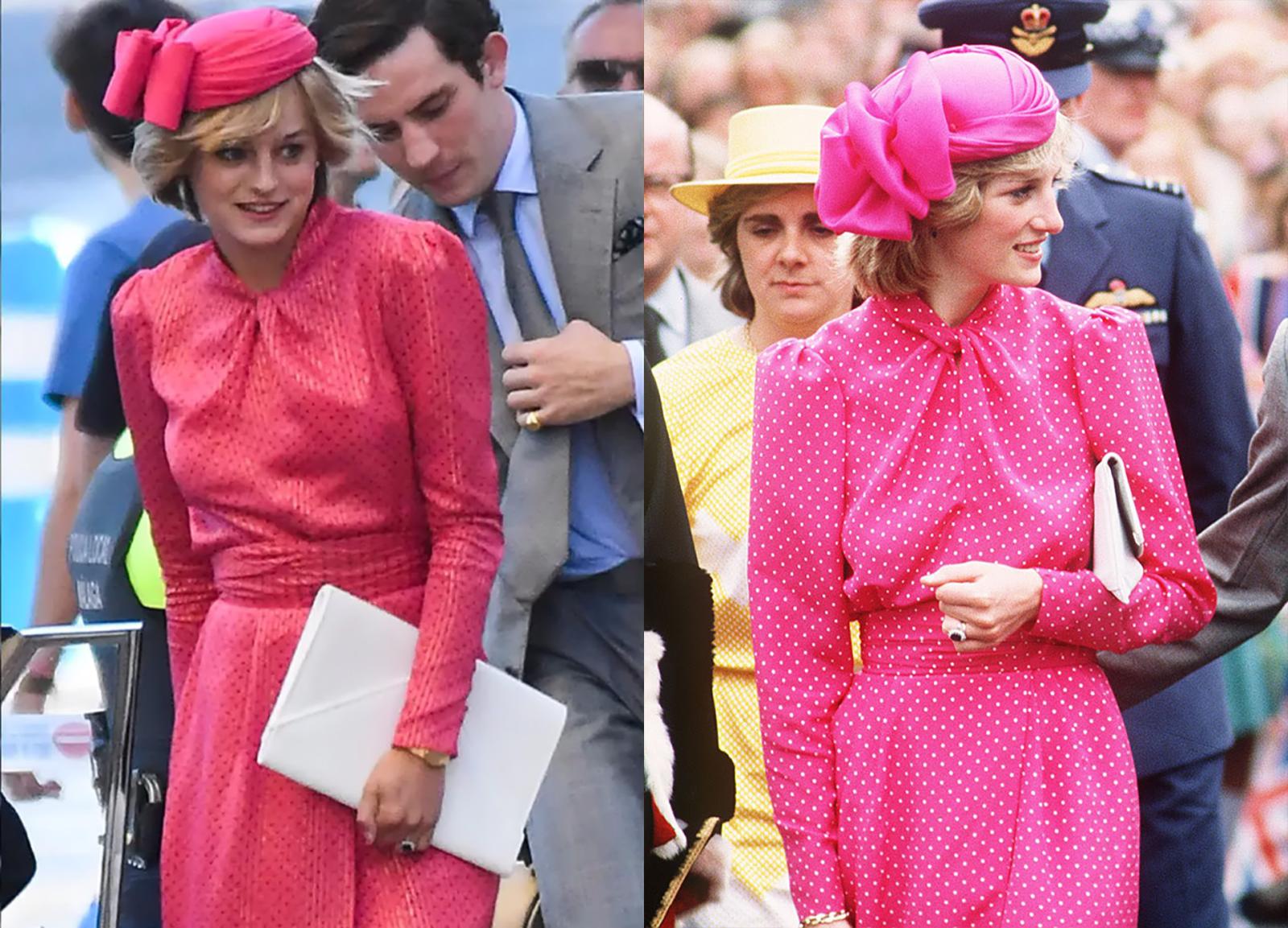 This is an outfit for which the show's costume designers chose to experiment with the fabrics by replacing the classic white polka dots with a more shiny texture featuring small speckles. Some modifications were made to the hat as well: a graphic bow has replaced the original abstract ruffle. The overall look is still plenty recognisable. The minor changes somehow manage to make it look more alive.