Anne Hathaway's 10 Best Performances That Will Make You a Fan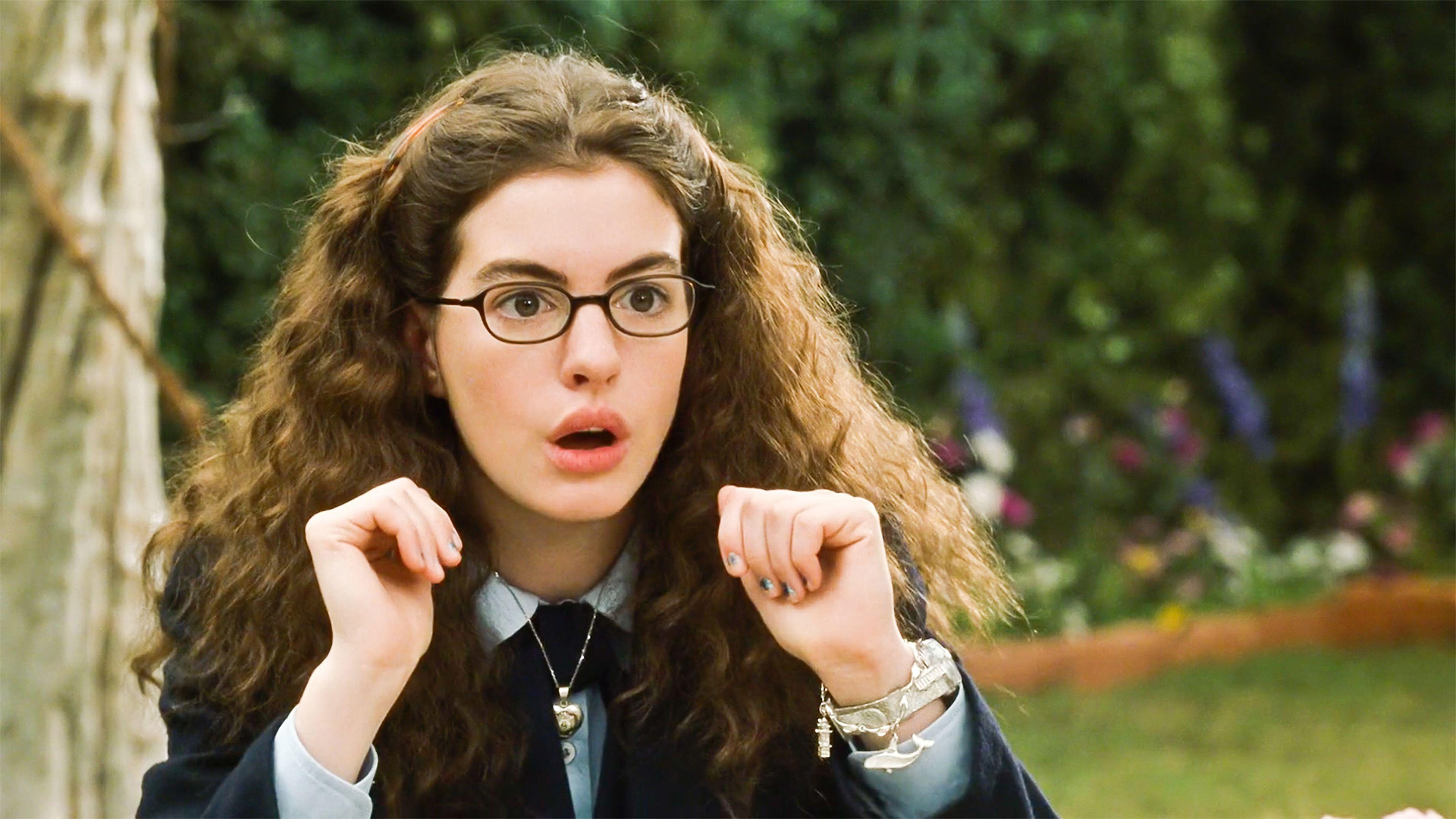 These movies prove she's more than just a princess.
The Princess Diaries (2001)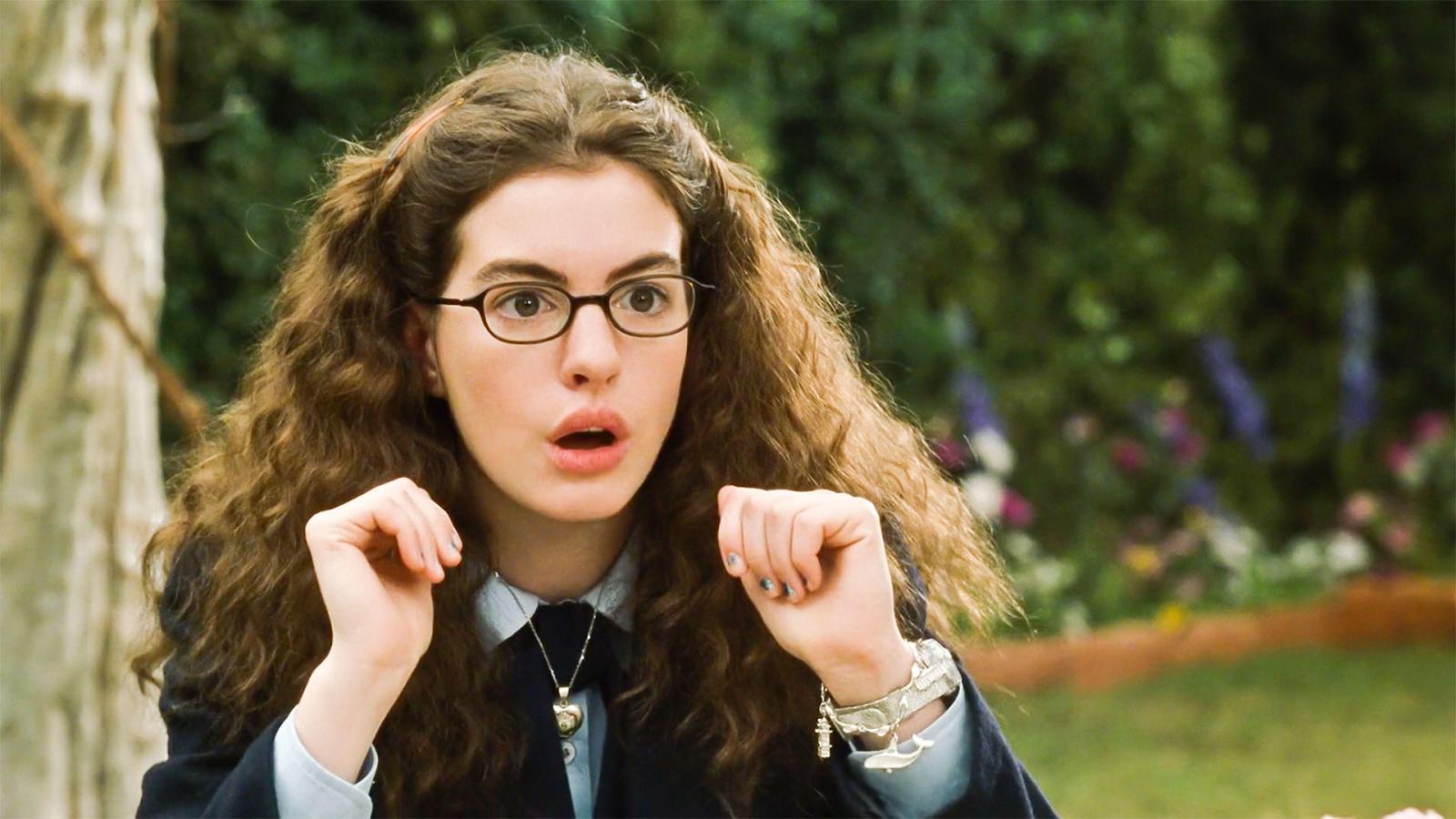 Anne Hathaway's cute clumsiness, sense of irony, and charming smile helped her land the lead role in Garry Marshall's The Princess Diaries.
Her character, Mia Thermopolis, discovers she is related to the royal family and has to transform herself from an unkempt and unsociable schoolgirl to a sophisticated lady with fine manners and a dream of changing the world.
Brokeback Mountain (2005)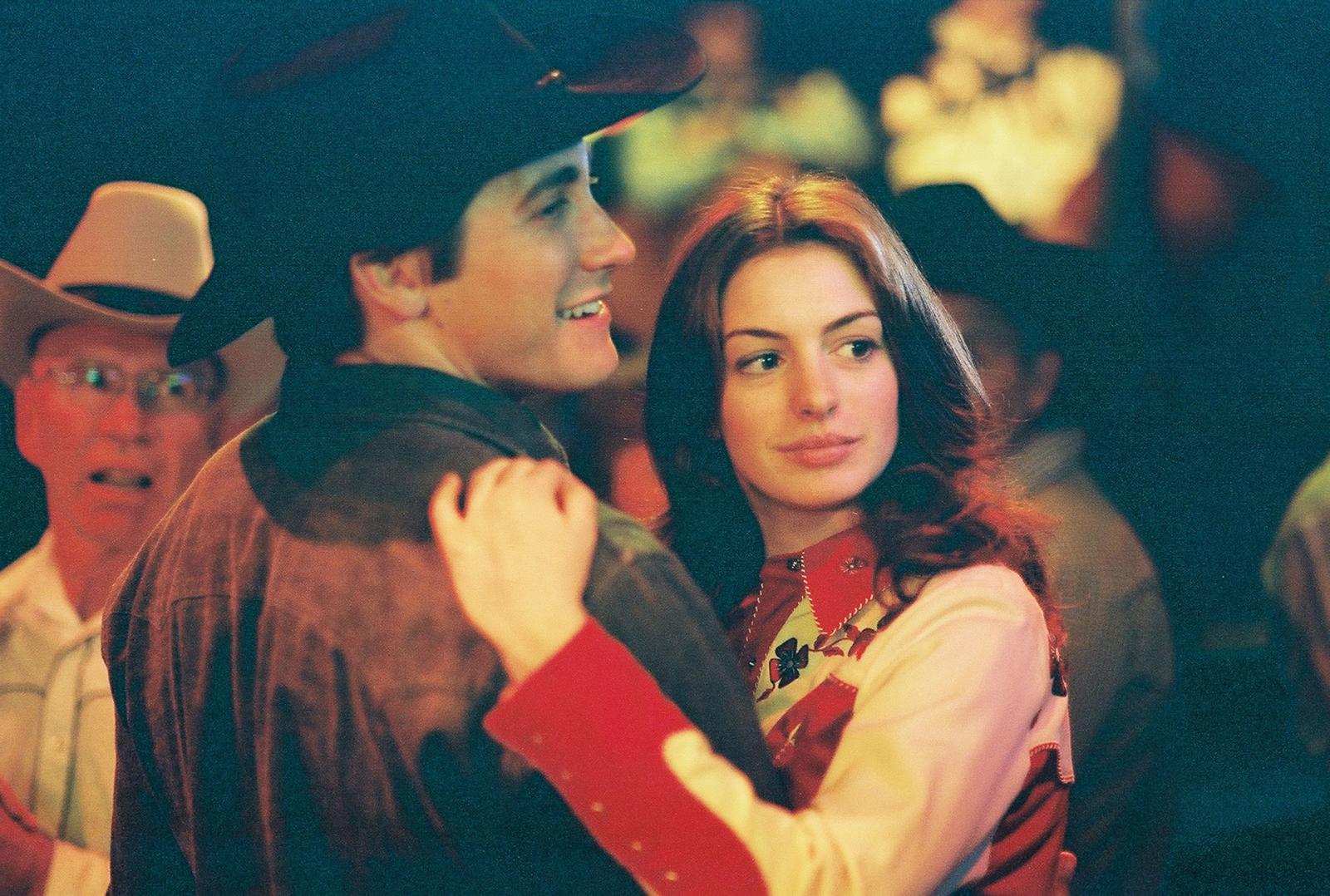 For several years, Anne starred exclusively in comedies and earned a "good girl" reputation.
Ang Lee's sensual drama Brokeback Mountain was the actress' first chance to portray a more down-to-earth and far-from-perfect character: she played Lureen Newsome, the wife of a sheepherder who is unable to make her happy because he's in love with a fellow cowboy.
Rachel Getting Married (2008)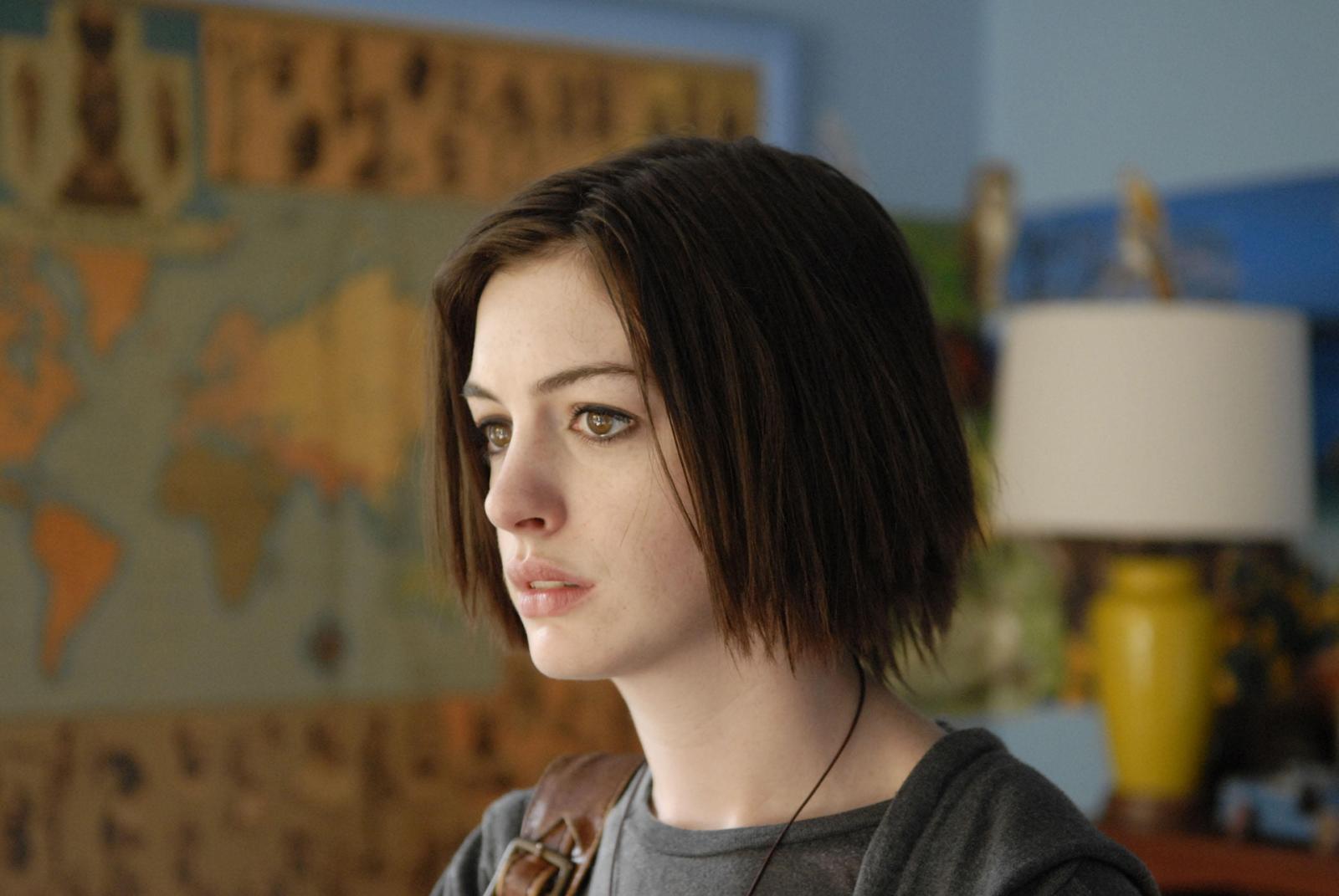 Angry and sharp-tongued Kym is a real outcast. She's in and out of rehab for addiction, doesn't know how to show empathy, and suffers from guilt as she tries to earn a place among her family, who are not particularly supportive.
Kym is one of the most poignant female characters in modern cinema, and this role earned Anne Hathaway nominations for an Oscar and Golden Globe.
Love & Other Drugs (2010)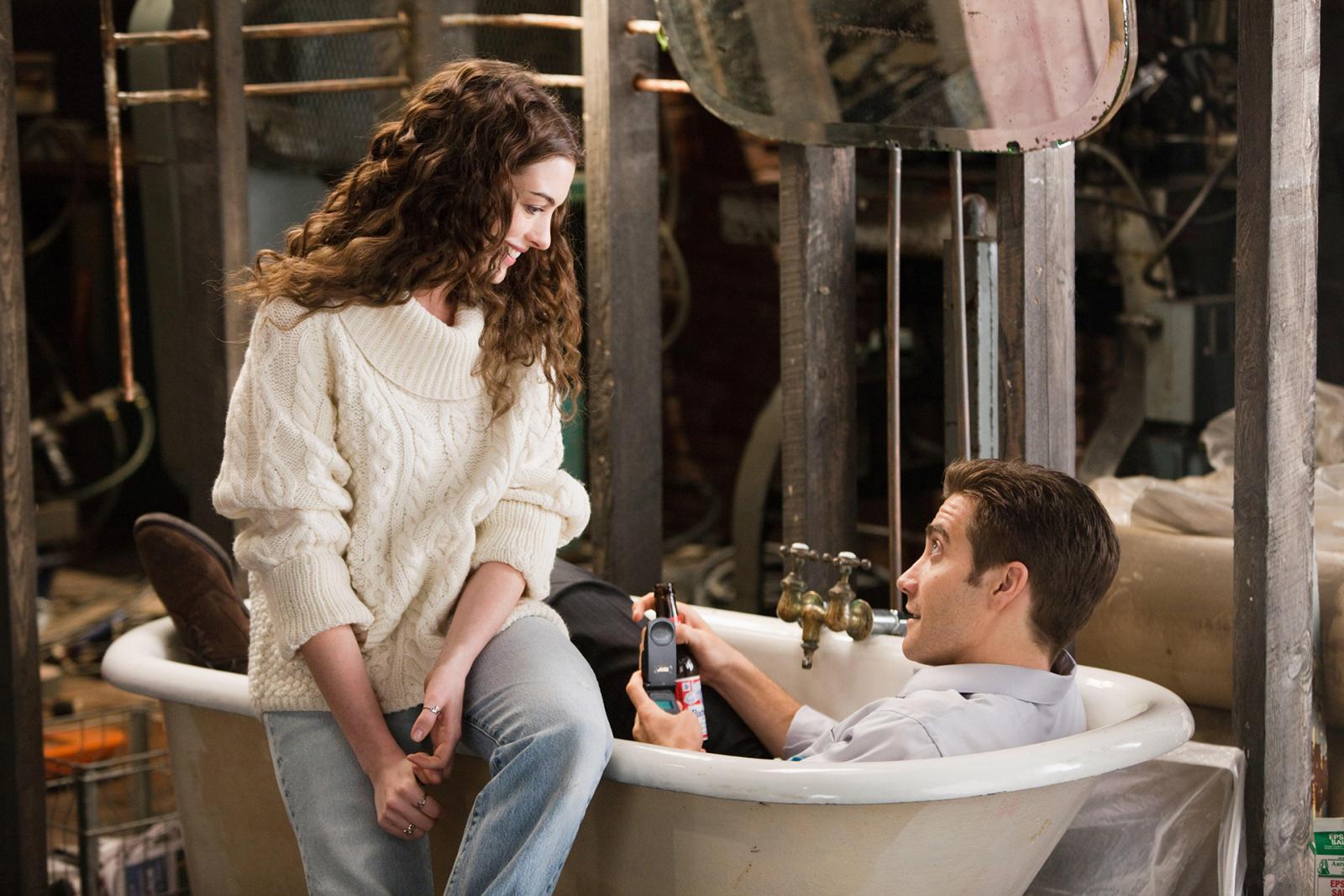 Romantic charms and rebellious spirit coexist naturally in the actress, and she was able to demonstrate this with her role in Love & Other Drugs.
Her character Maggie is a young woman who suffers from early-onset Parkinson's disease and develops a relationship with an ambitious pharmaceutical salesman. Portraying this character, who's both fearless and vulnerable, independent and eager to be loved, Anne defied the stereotype that romantic movies' heroines must be flat and simple by definition.
The Devil Wears Prada (2006)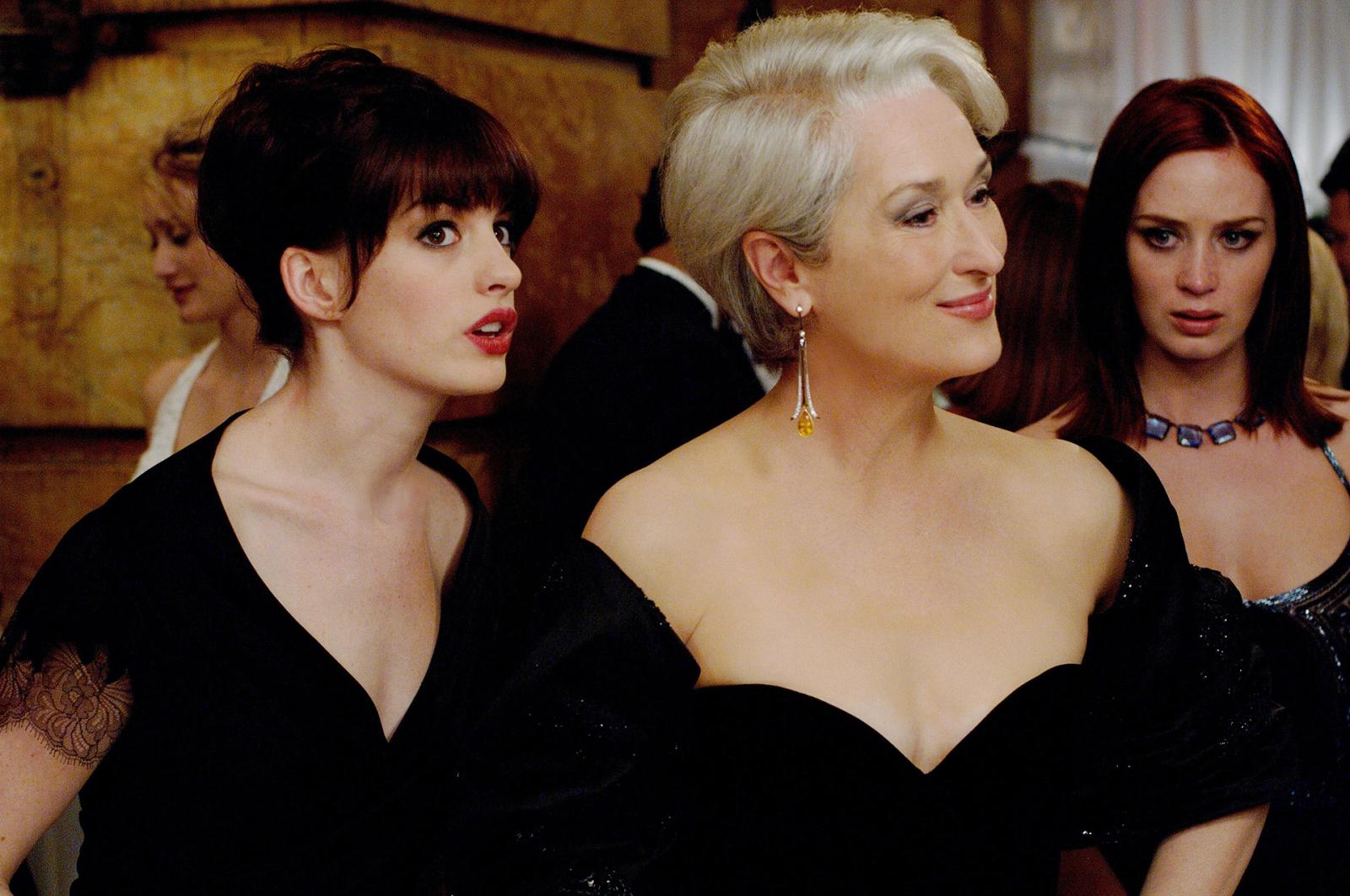 It was David Frankel's comedy-drama The Devil Wears Prada that made the world fall in love with Anne Hathaway. In the film, she portrayed a recent graduate who lands a job as an assistant to one of the city's biggest fashion magazine editors, Miranda Priestly.
To get into character, Anne actually worked as an assistant in an auction house, and during the filming, she had to tolerate the attacks of Meryl Streep, who played Miranda and tried to stay true to her role of the tough boss.
The Dark Knight Rises (2012)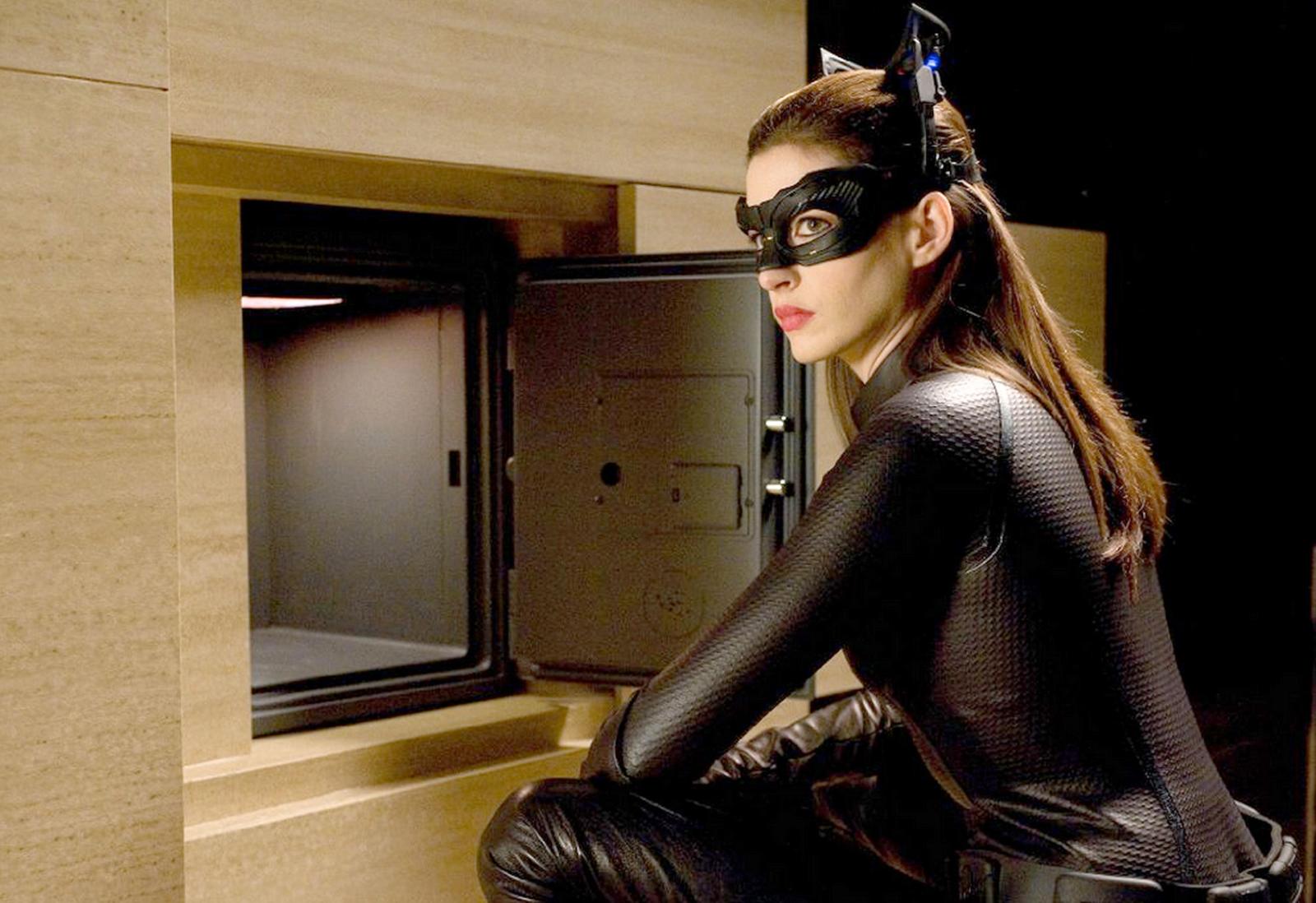 Christopher Nolan considered five actresses for the role of Catwoman, and Hathaway beat out Jessica Biel and Keira Knightley, lending the iconic part thanks to her feisty temperament and impressive ability to dissolve into bad girl characters.
Dressed in a latex suit, steel-heeled shoes, and a black mask, the actress rode a motorbike and took part in many action scenes without a body double. Hathaway revealed she spent day and night at the gym preparing for the role.
Les Misérables (2013)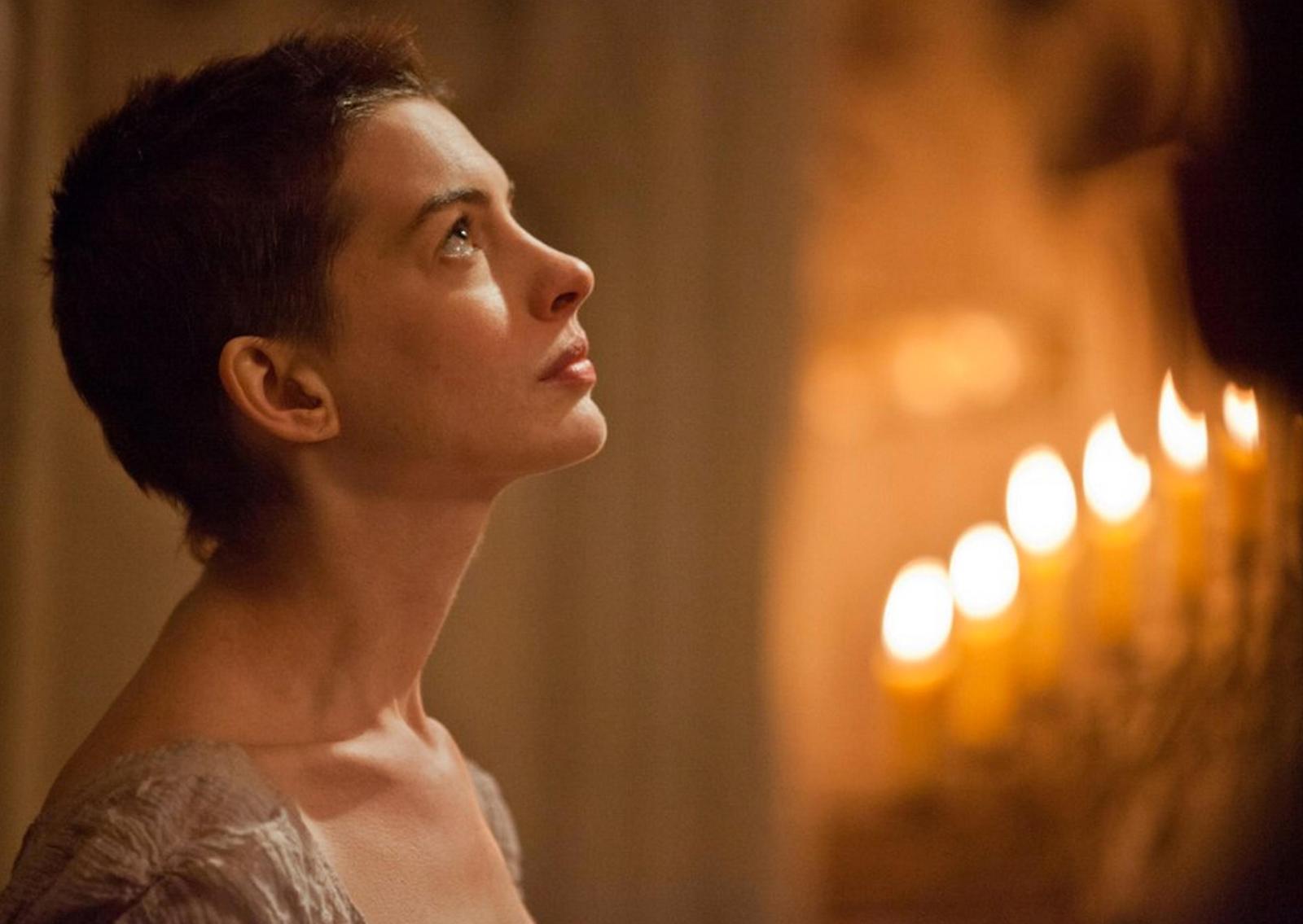 For portraying Fantine in Les Misérables, Anne has been criticized for everything, including poor singing, overacting, and haggard appearance (the actress lost 11 kilograms for the role and cut her hair).
Despite the audience's disapproval, critics appreciated Hathaway's performance, and she was awarded an Oscar for the role. Without a doubt, her singing of "I Dreamed A Dream" during the first act was deeply heartfelt and touching, reflecting all the hardships of the world that Fantine had to face.
Alice in Wonderland (2010)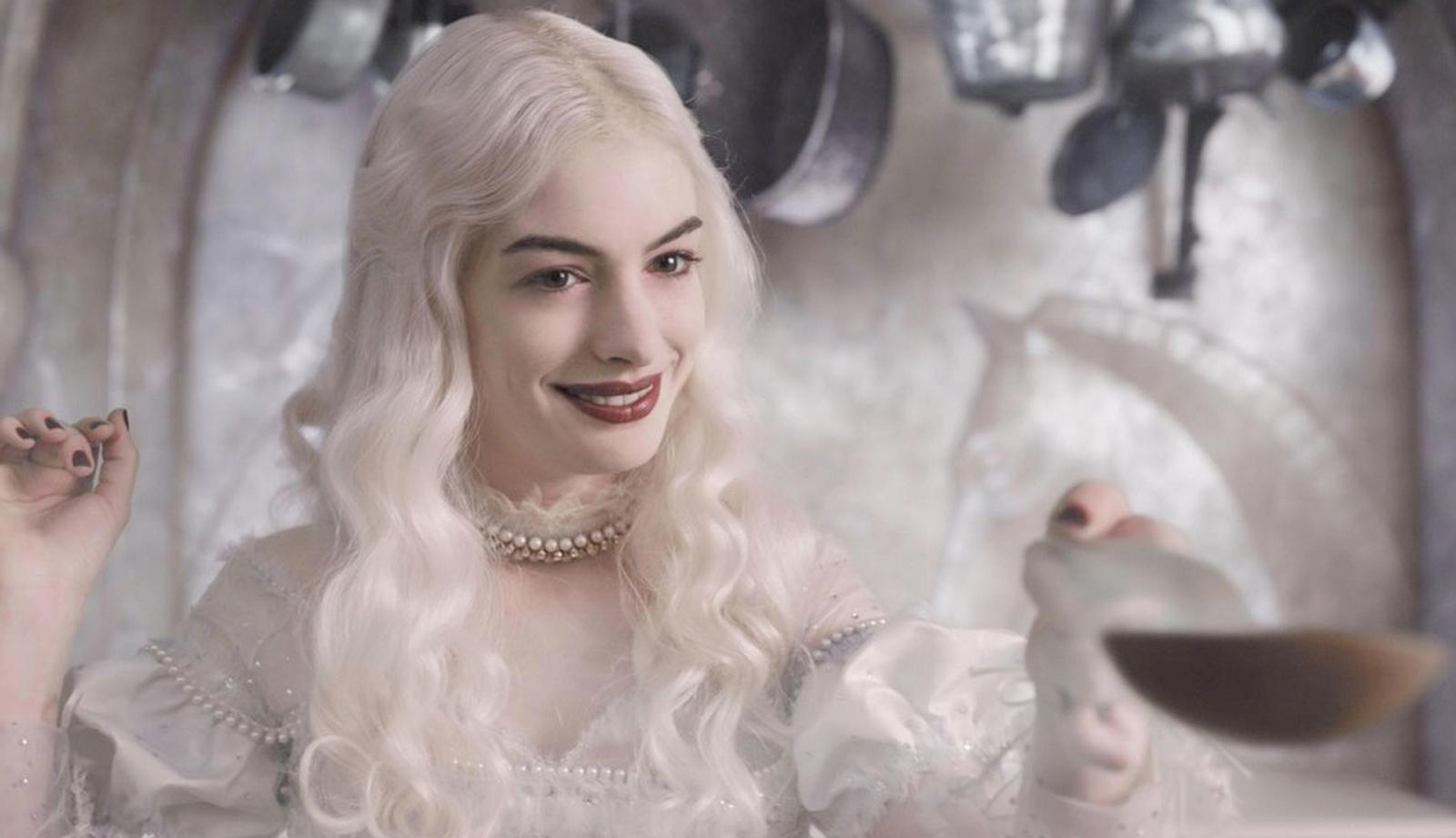 The actress also has a special gift for playing comic characters, and although she's very pretty, Anne Hathaway is never afraid to look silly, funny, or weird on screen.
For example, she added a lot of special quirks to Lewis Carroll's White Queen: her mannered gait, funny gestures, and even perpetual nausea — all these character traits were invented not by the movie's director, Tim Burton, but by the actress herself.
Interstellar (2014)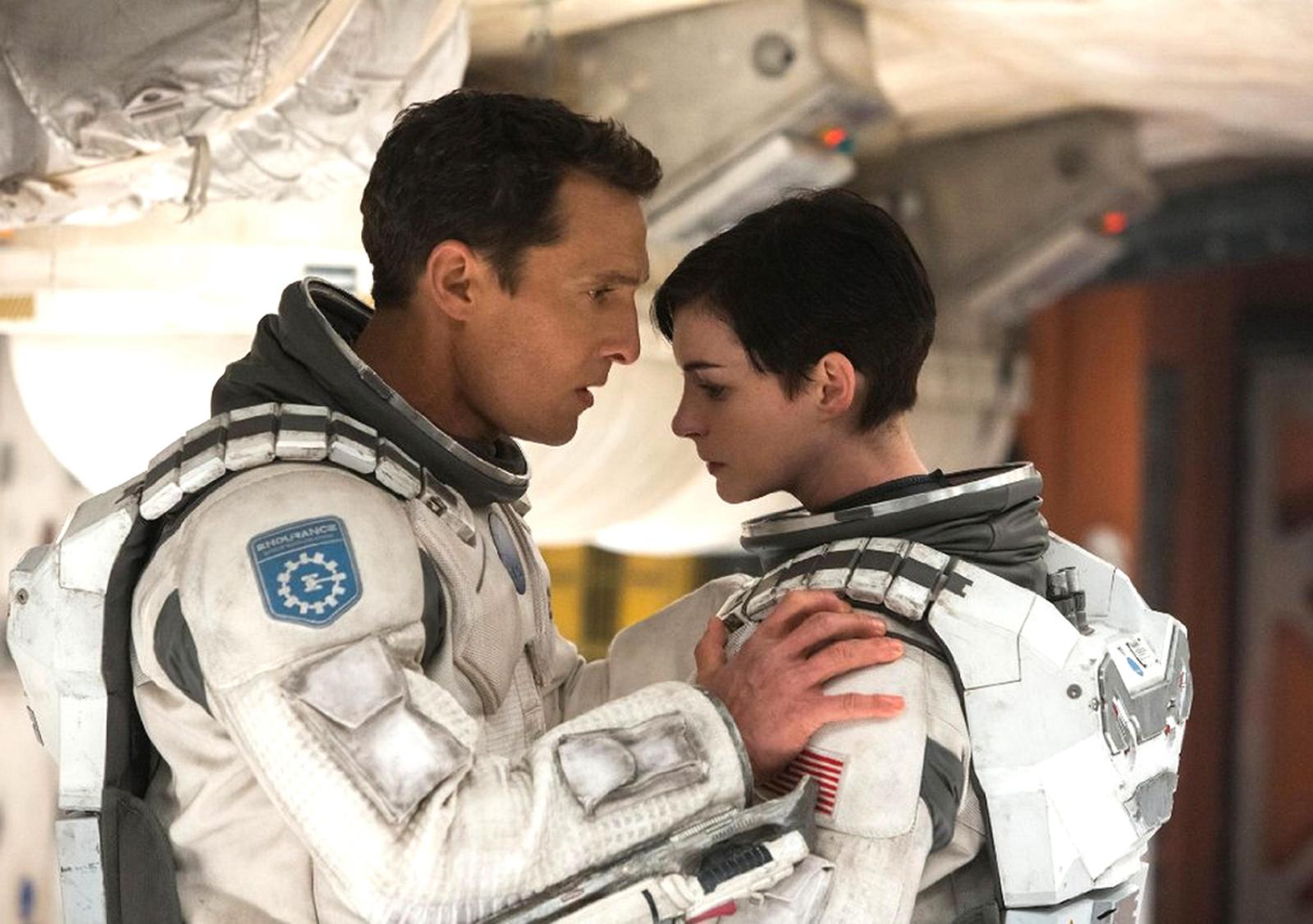 One of the most difficult and ambiguous projects for Hathaway was Nolan's sci-fi masterpiece Interstellar. The actress confessed it took her a long time to uncover the true meaning of her heroine's actions and fully immerse herself in the role.
Amelia Brand, the chief biologist in the expedition, is a contradictory character: her arrogance is irritating and even repulsive, but Amelia is also admired for her dreaminess and love that's stronger than gravity.
The Witches (2020)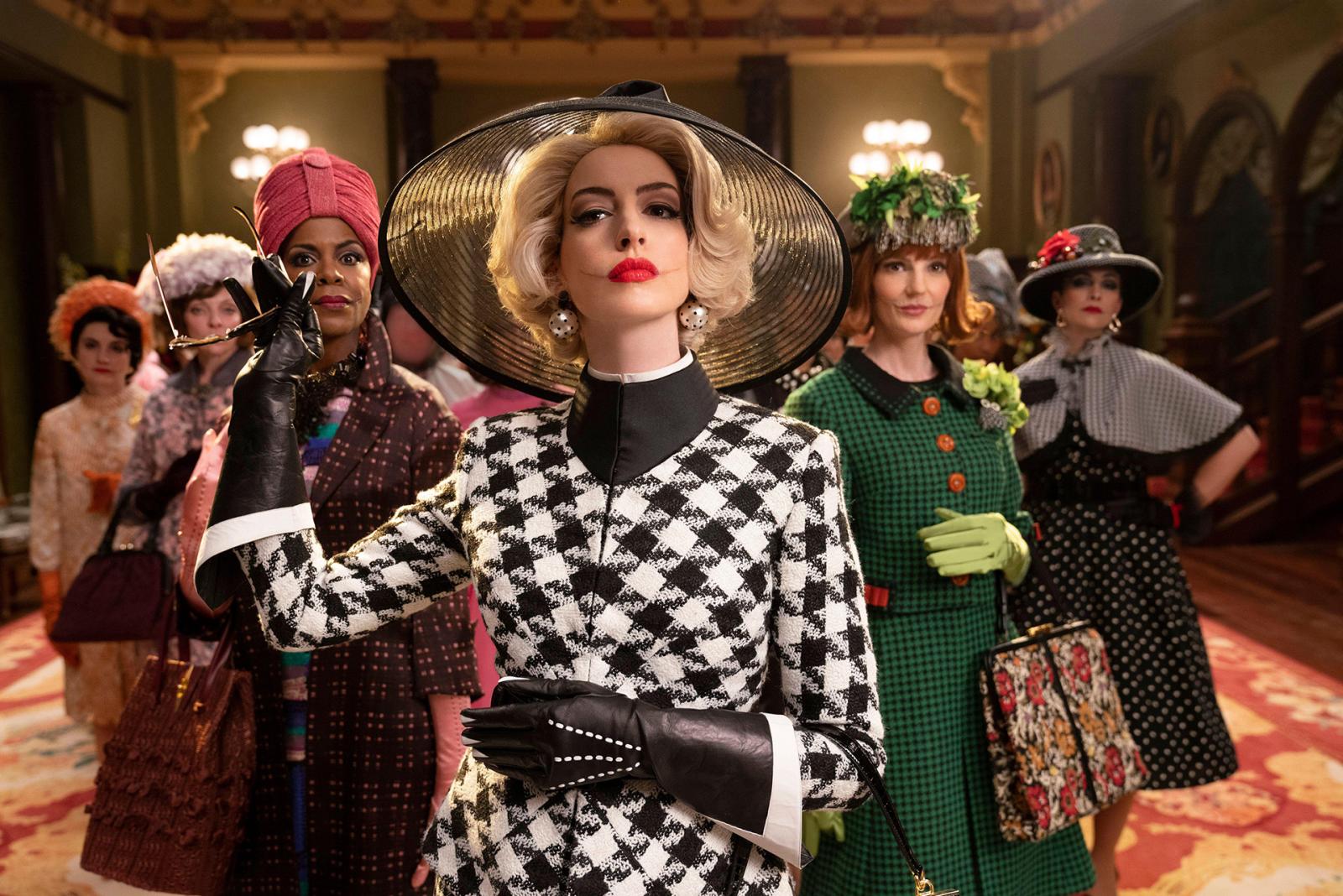 In Robert Zemeckis' adaptation of a children's dark fantasy novel by Roald Dahl, Anne Hathaway played an evil witch — and she was especially good in that role.
The actress approached her part in the children's project with full responsibility, coming up with an entire legend to explain the roots of her character's cruelty.