9 Cartoon Characters Based On Celebrities: Their Resemblance is Uncanny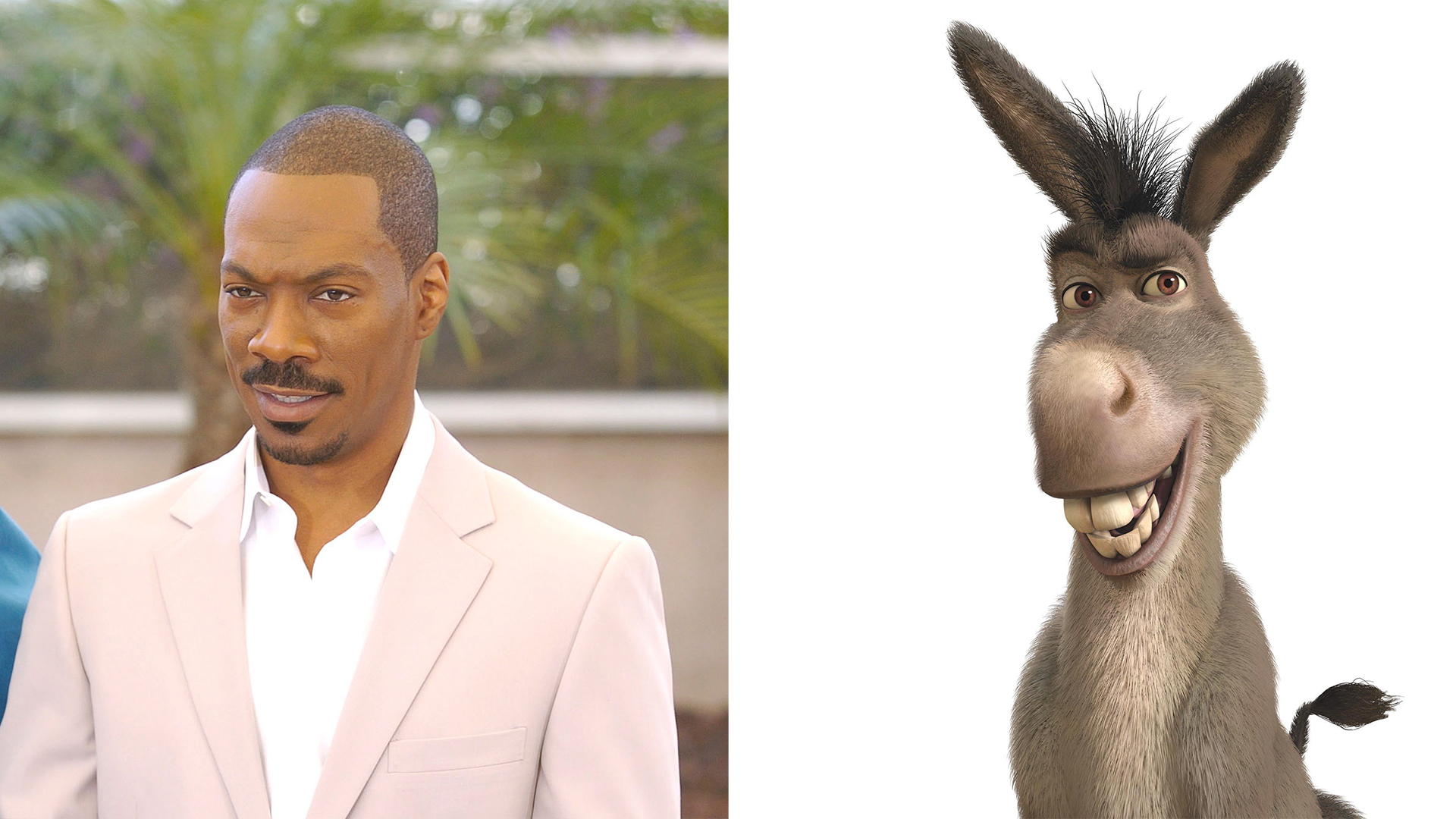 Shark Tale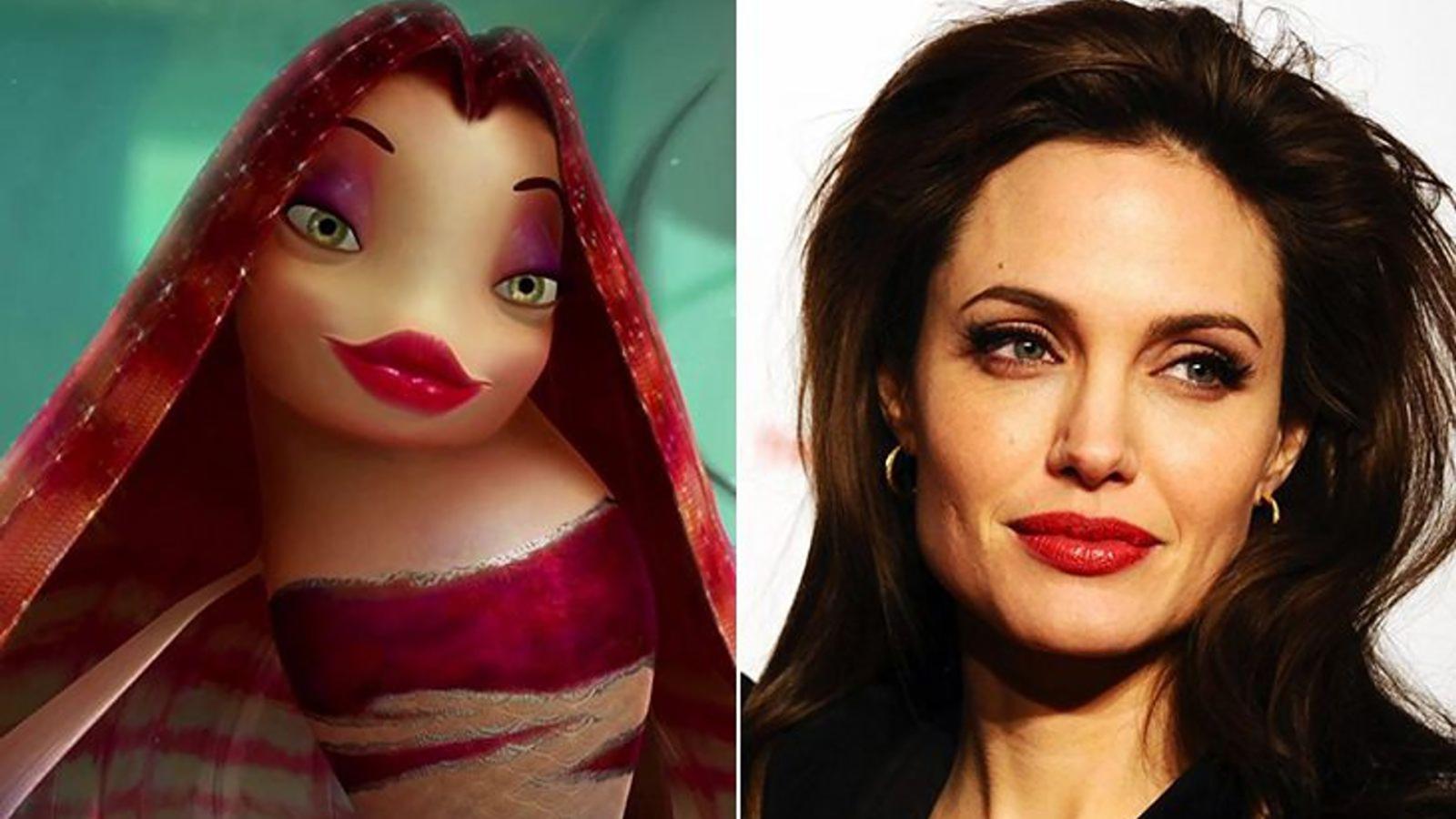 Right at the start of production, animators working on Shark Tale decided their characters would look like the actors voicing them. As a result, the gorgeous lionfish Lola takes after her prototype actress, Angelina Jolie.
Shark Tale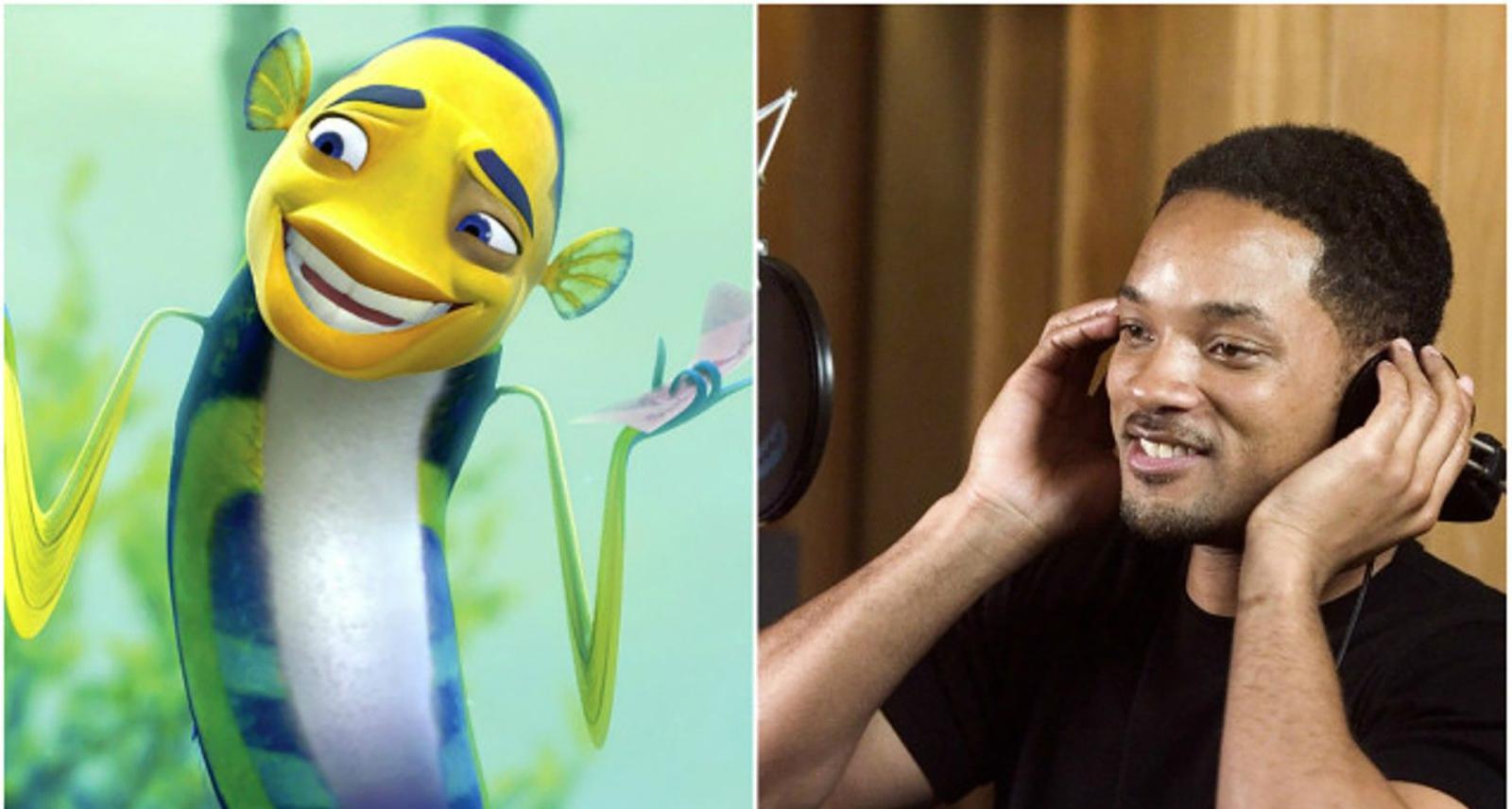 Jolie's partner in the Shark Tale project was Will Smith: his features are clearly recognizable in the cartoon's main character, Oscar. The two are incredibly similar!
Shrek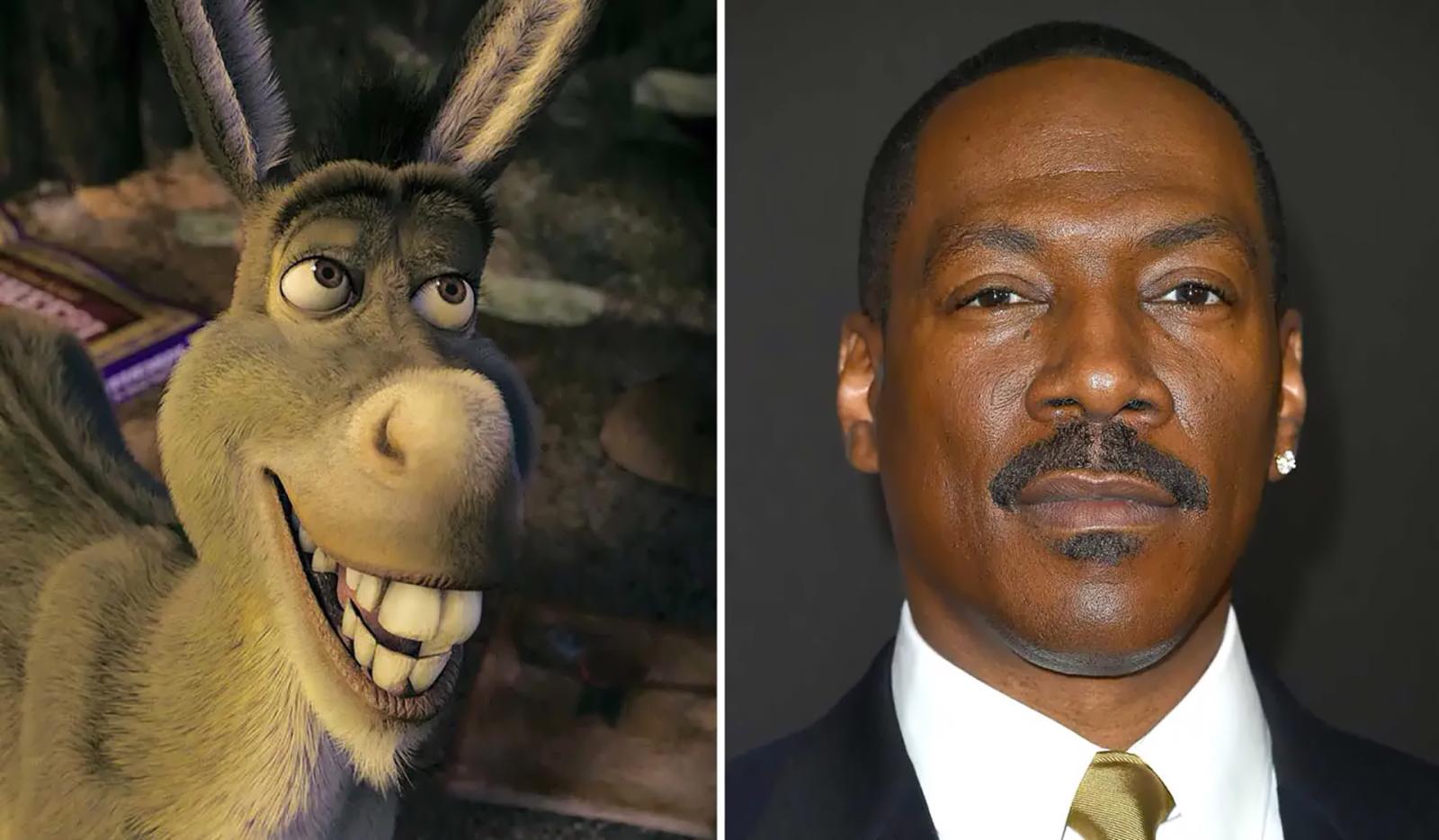 One of the most recognizable cartoon characters of all time is Donkey from Shrek. Naturally, he has to compete with the adorable Puss in Boots — but the charisma he inherited from comedian Eddie Murphy, who inspired and voiced Donkey, gives the character a competitive edge.
Aladdin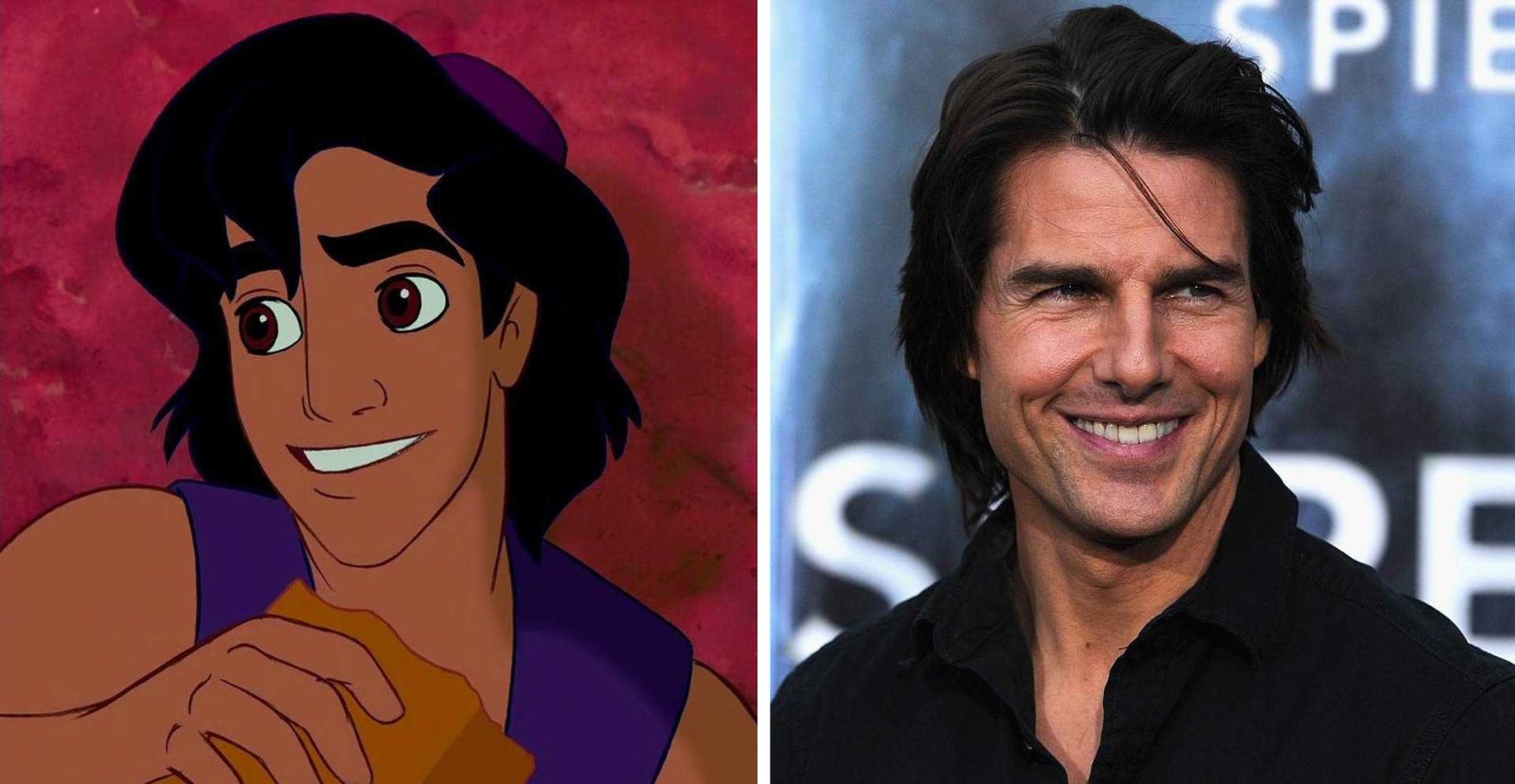 The animated copy of Tom Cruise as Aladdin added to the popularity of both the Hollywood actor and the animated film. If you look closely, their resemblance is uncanny.
Harris Glenn Milstead — Ursula
The Little Mermaid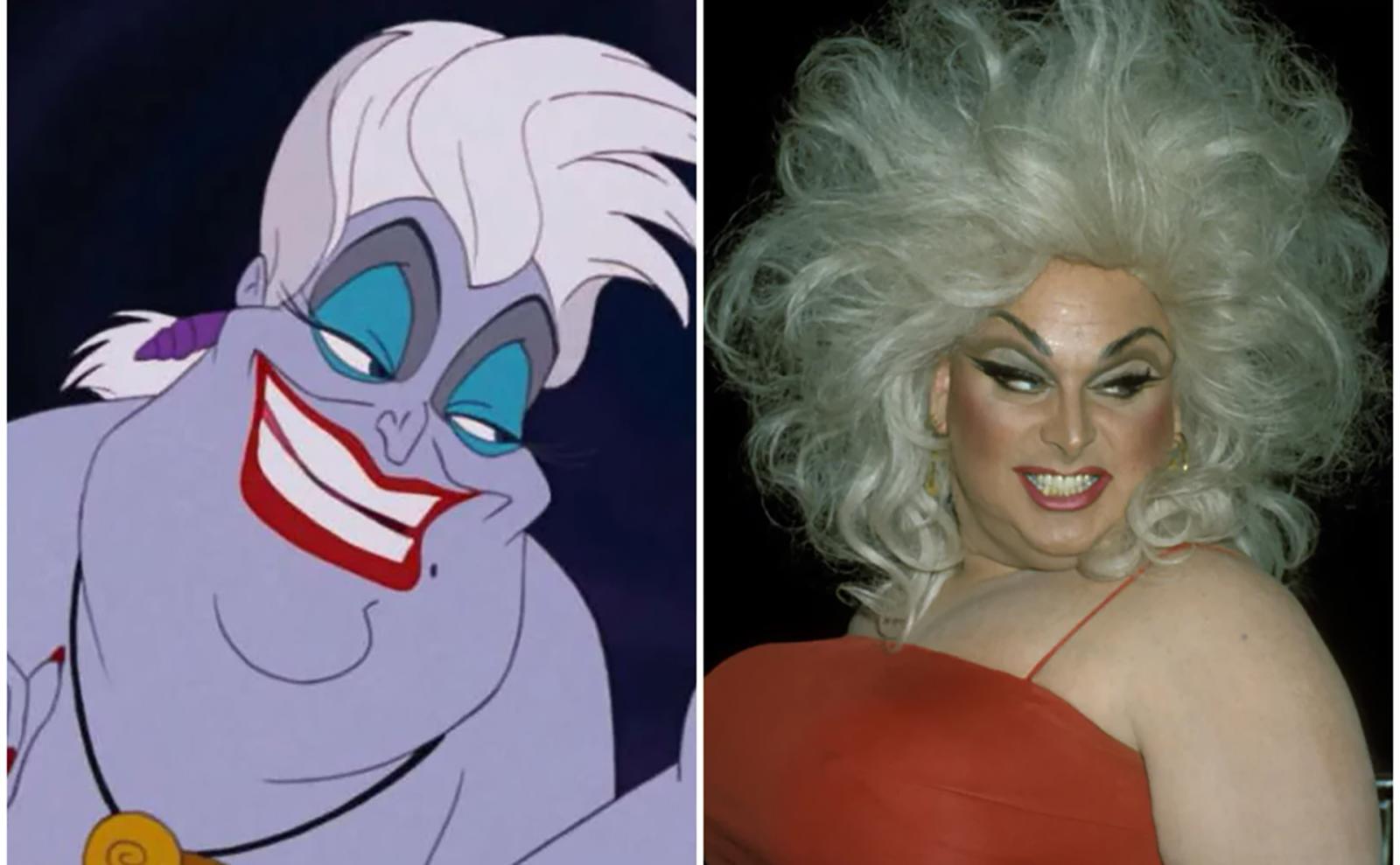 Also known as Divine, the famous drag queen actor provided inspiration for The Little Mermaid's major villain. The actor had a distinctive physique and often appeared in women's clothes, and his image helped the cartoon creators picture Ursula.
Bobby Driscoll — Peter Pan
Peter Pan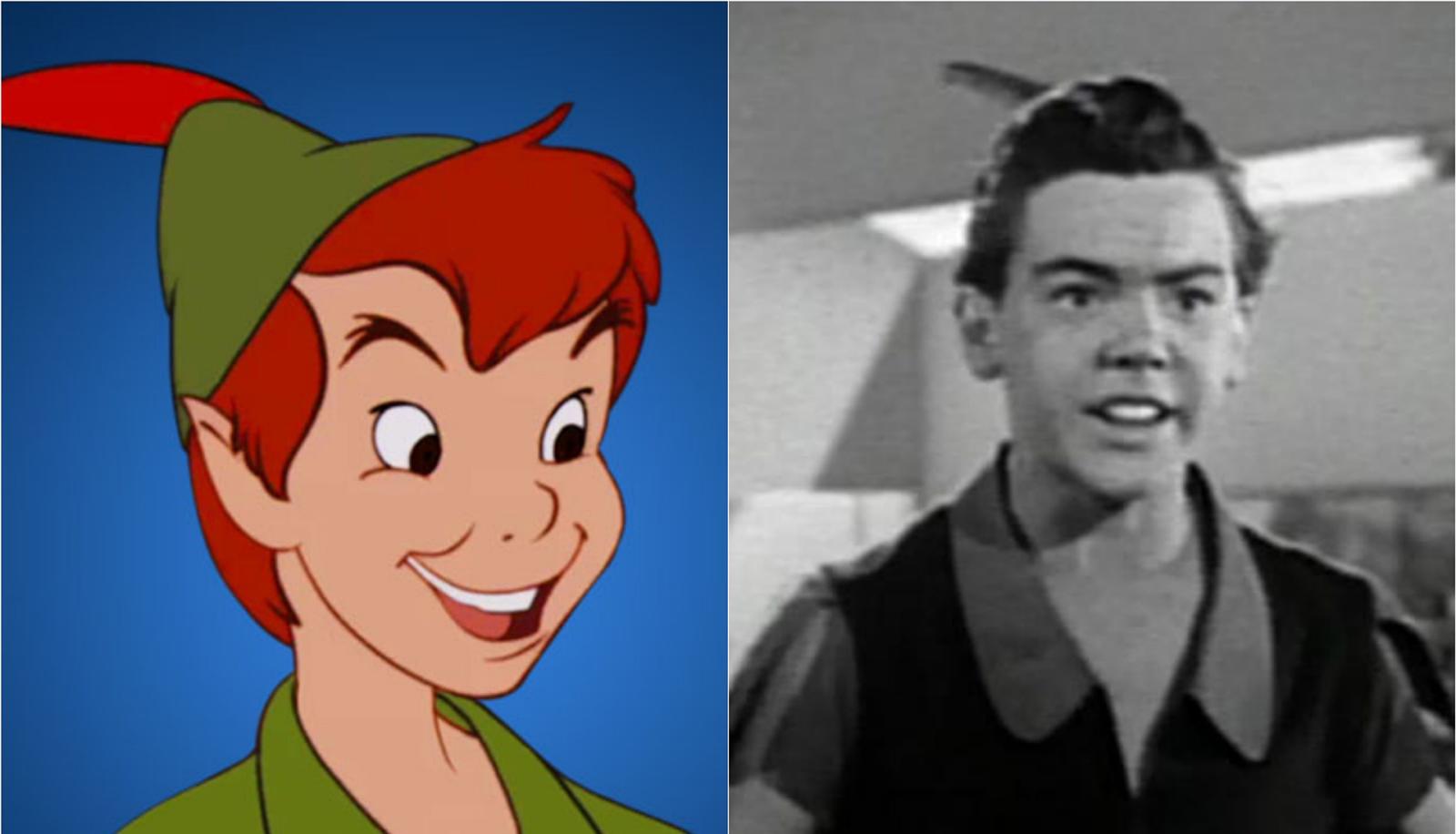 The baby-faced actor was the prototype for Peter Pan, the boy from magical Neverland. Driscoll also voiced the character in the 1953 cartoon.
Aladdin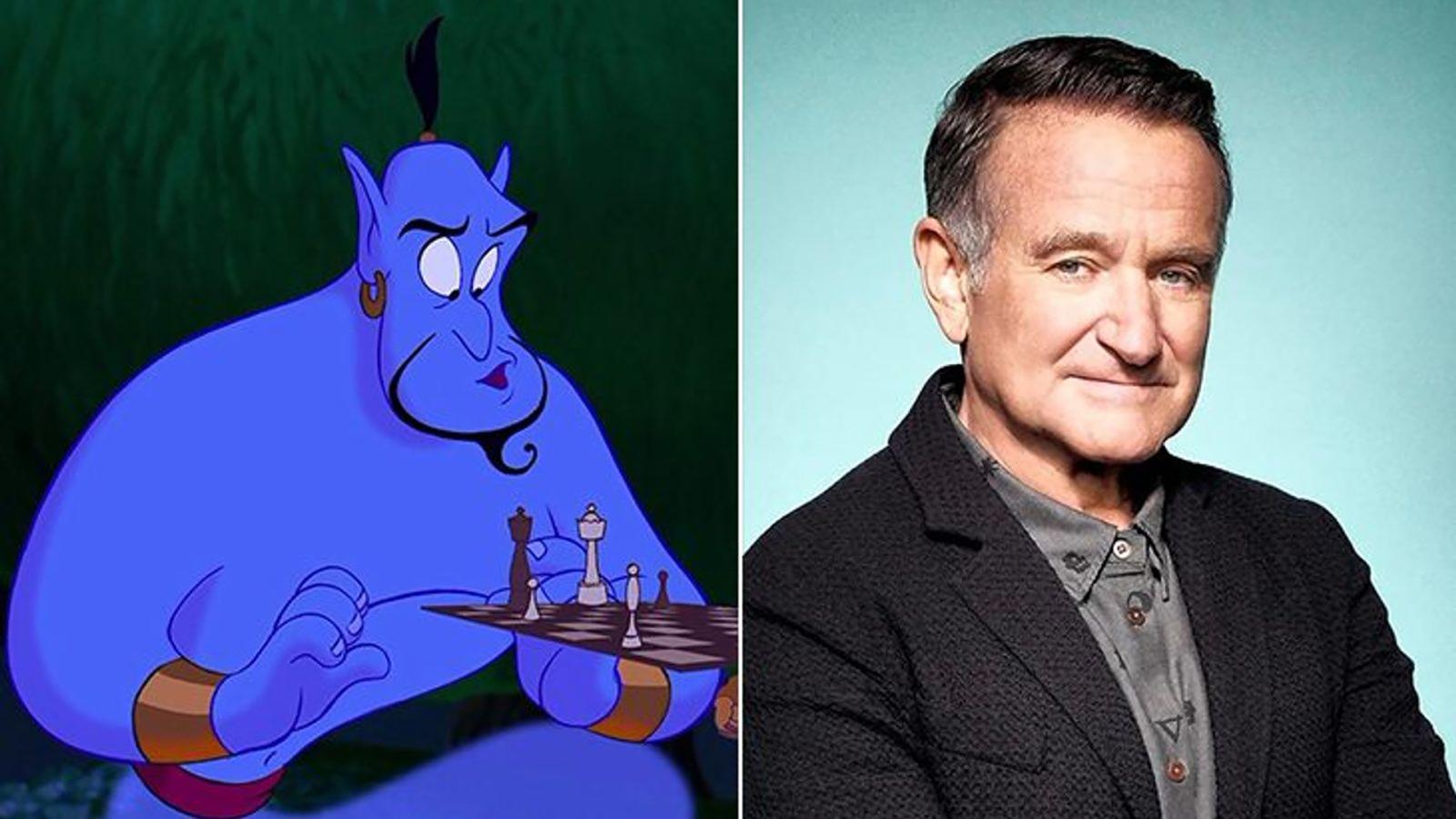 Robin Williams' work on Aladdin's Genie deserves a special note — and it wasn't just about inspiring the character's physique: Williams voiced Genie, made up dozens of memorable jokes for his character, and invented his peculiar way of speaking that ultimately turned Aladdin into a true masterpiece.
Tangled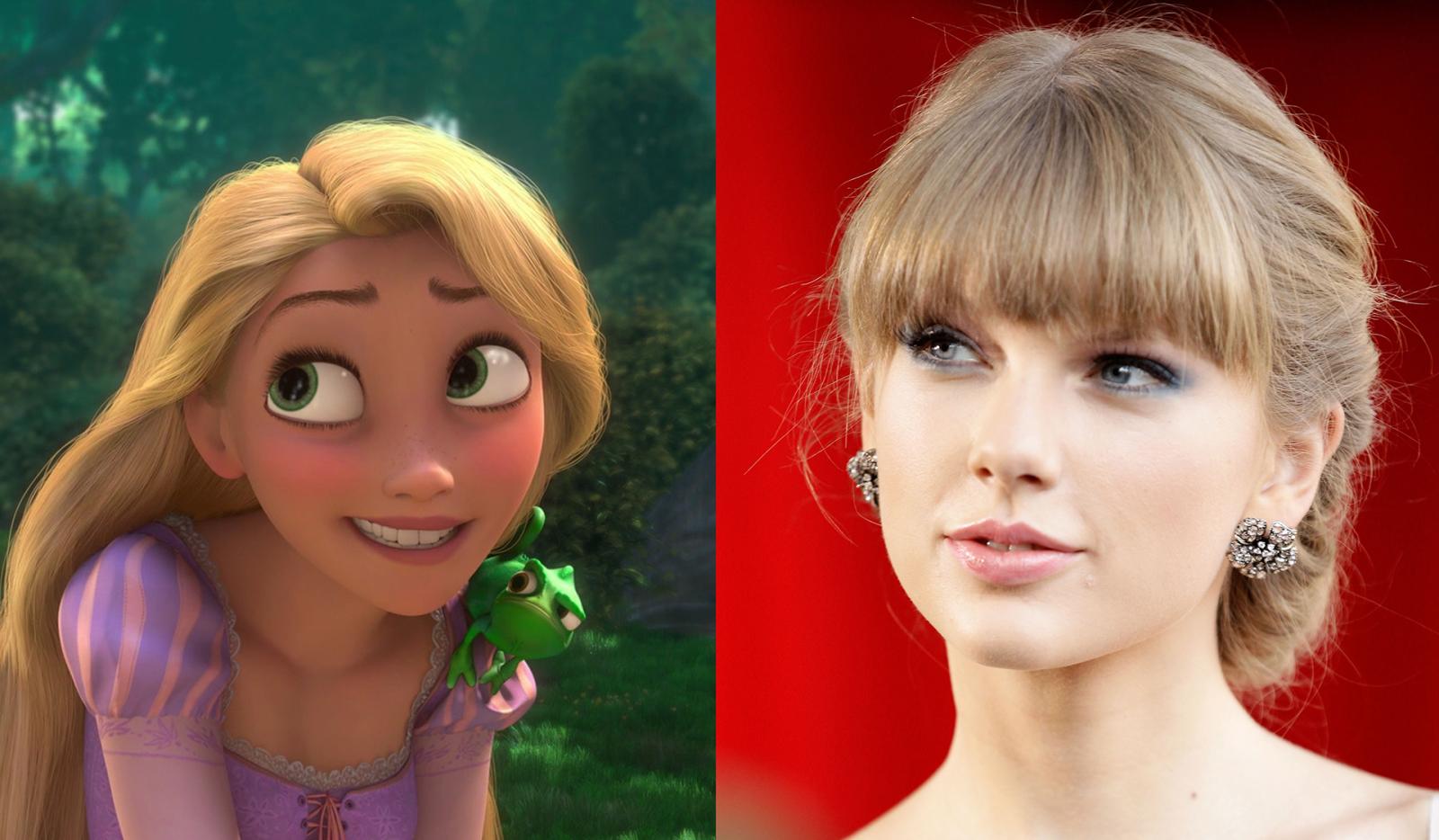 Taylor Swift modeled as Rapunzel for Walt Disney's Tangled. The problem was, the singer has always preferred short locks to long hair, so the animation experts put lots of effort into creating the character's hair of (in)appropriate length. A few hundred hours of animation yielded fantastic results: Rapunzel's hair is long and lustrous, and Taylor is the person to thank for it.
Audrey Hepburn — Aurora
Sleeping Beauty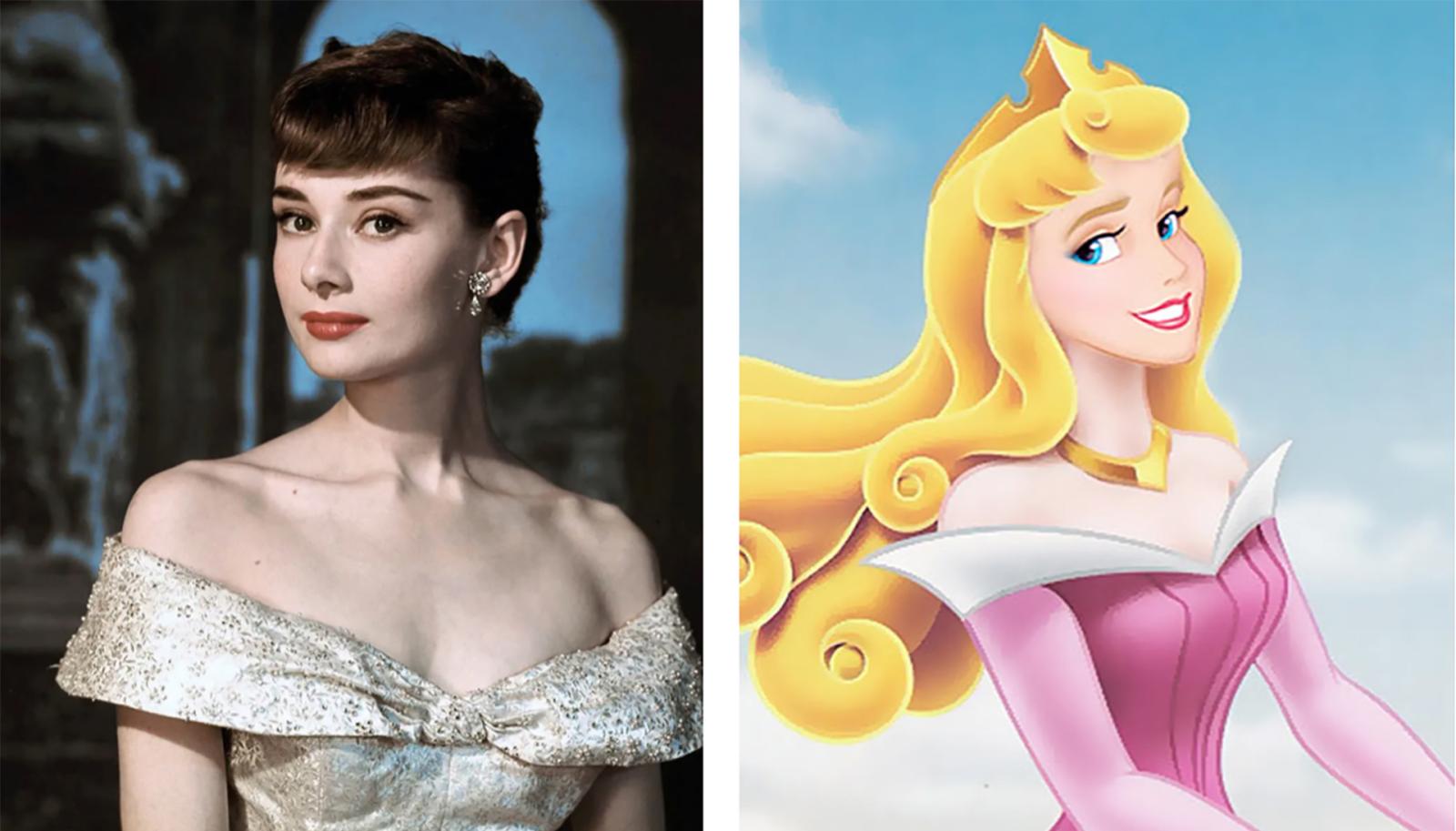 The production's character designers were so much in love with Audrey Hepburn, they used the actress' body shape and facial features to craft the elegant 16-year-old Princess Aurora in the animated film Sleeping Beauty. The Disney princess has become a role model for thousands of girls around the world — just like Audrey Hepburn, who inspired the character.