5 Ridiculous Celeb Fashion Fails That Somehow Became Iconic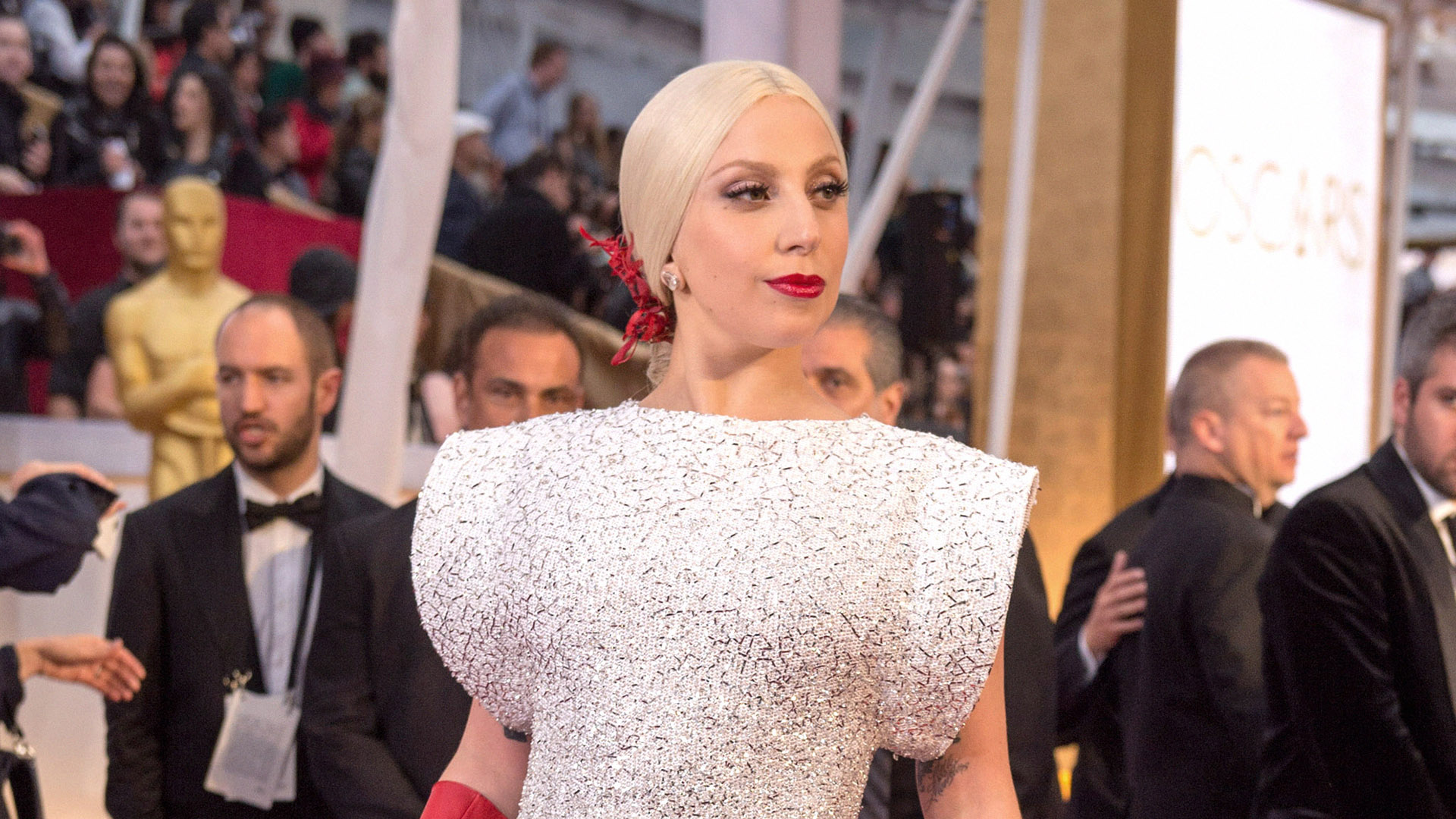 Proof that, if you're famous enough, you can get away with wearing literally anything.
Fashion is a strange beast and you never quite know what's going to be in and when. But it tends to be that if a celeb sports a new look for an occasion, there's a strong chance it will catch on.
But there are some famous moments in which celebs have appeared in outfits that can only be described as ridiculous – and still managed to become iconic.
Celine Dion, 1999 Oscars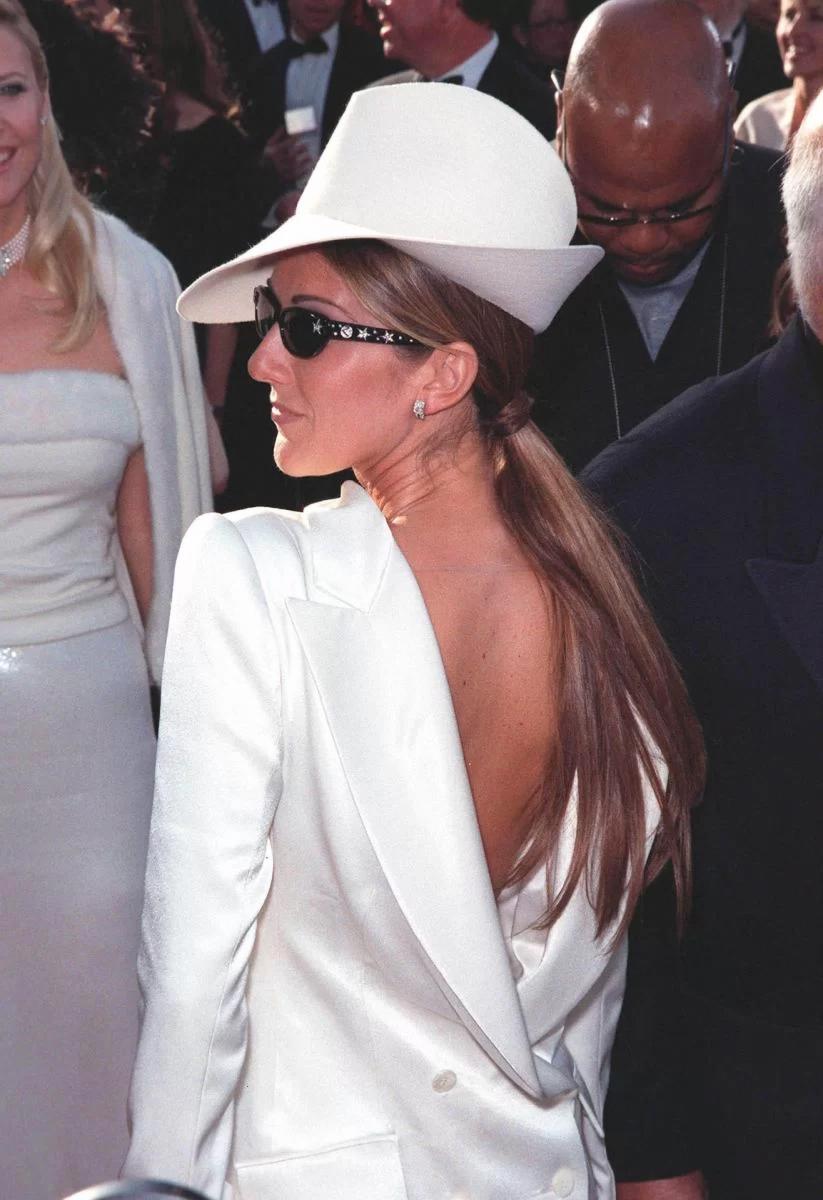 Who didn't at some point in their schooldays, put their coat in back-to-front? It was a more deliberate statement than putting your shoes on the wrong feet, but the principle of wearing something the wrong way around is very much a children's thing.
At least it was until Celine Dion turned up at the Oscars in a backwards tuxedo. At the time, it got the response it deserved – pretty much everyone mocked her for it. These days, it's seen as an iconic moment!
Toni Braxton, 2001 Grammys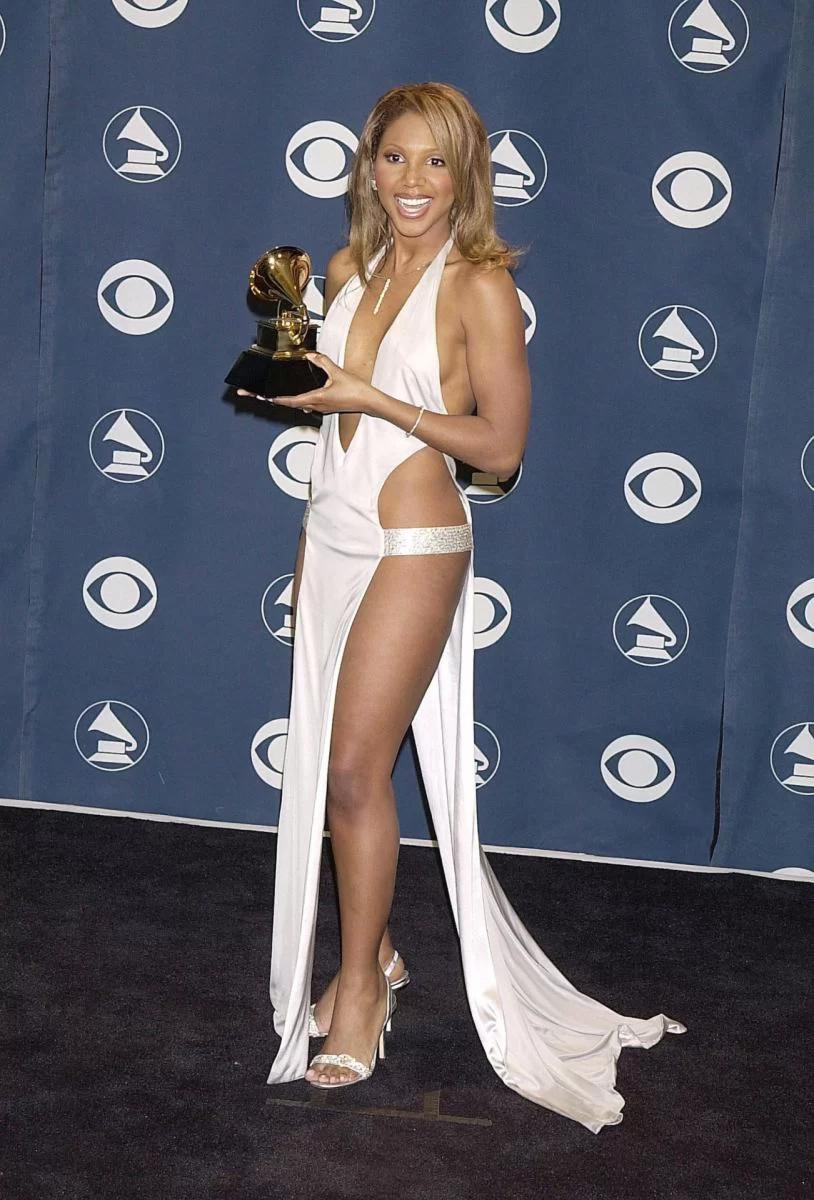 Toni Braxton arrived at the 2001 Grammys in an outfit that should have been one of the cheapest on show given how little fabric was used in the making of it. It was sort of a dress with most of the actual dress bit missing and it was a good job it included a belt, or it could have been even more revealing.
Lots of flesh on show was very much in vogue at the time. But this one pushed that look about as far as it could go without becoming indecent.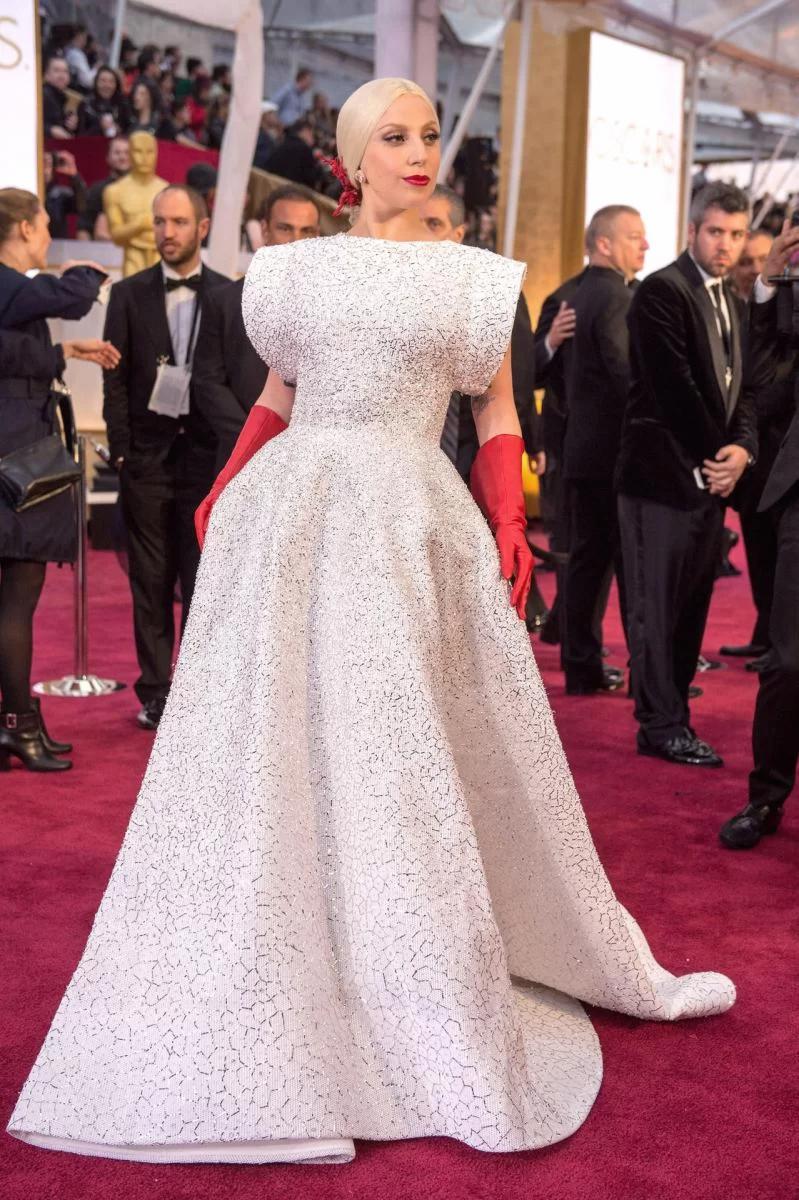 It seems odd that we're talking about Lady Gaga's bizarre fashion moment and it's not edible. But this 2015 Oscars outfit was a weird combination that, despite taking 25 experts 1600 hours to produce, had something about the 'nothing-to-wear-so-I'll-make-do-with-what-I've-got-in-the-kitchens' about it. Tin foil, rubber gloves and she's good to go.
But it's Lady Gaga we're talking about. Yes, it was ridiculous. But it was also iconic.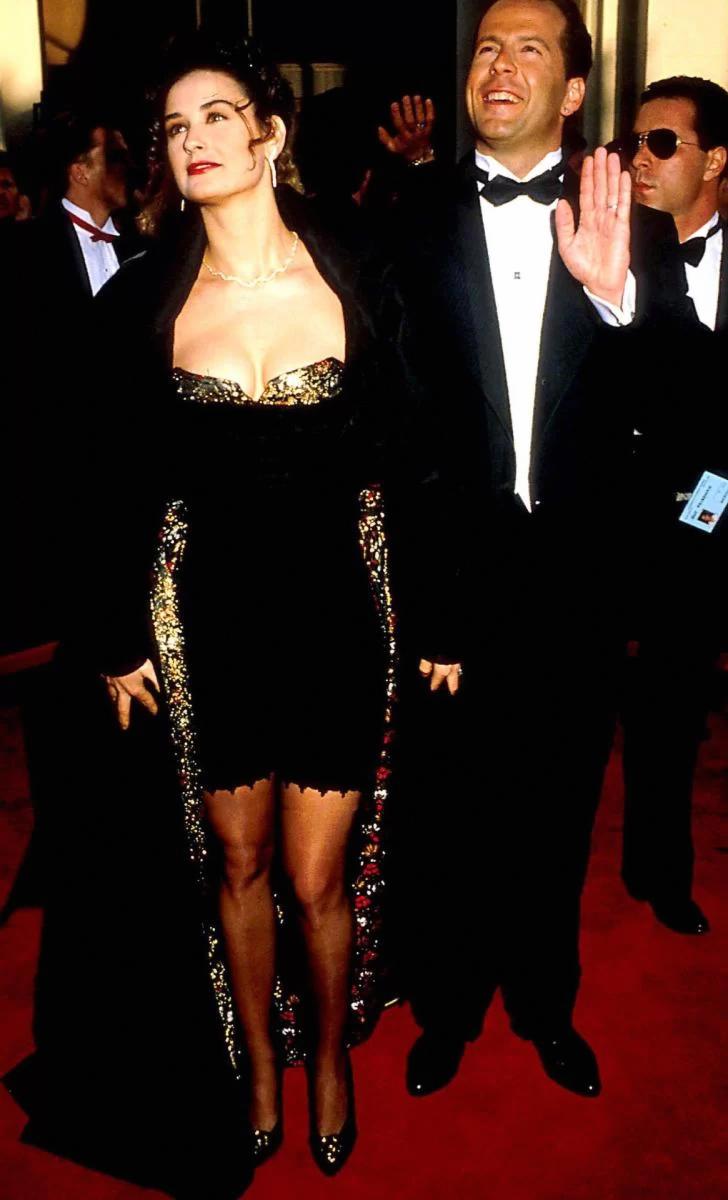 Cycling shorts were never in fashion. Corset bodices were. Bustle shirts are so fashionista they're kind of never in but always in. Combining these three should have looked strange. And it did. Yet here we are, 24 years on and somehow Demi Moore's 1989 Oscars outfit is a moment in fashion history.
Rita Ora, 2017 MTV EMA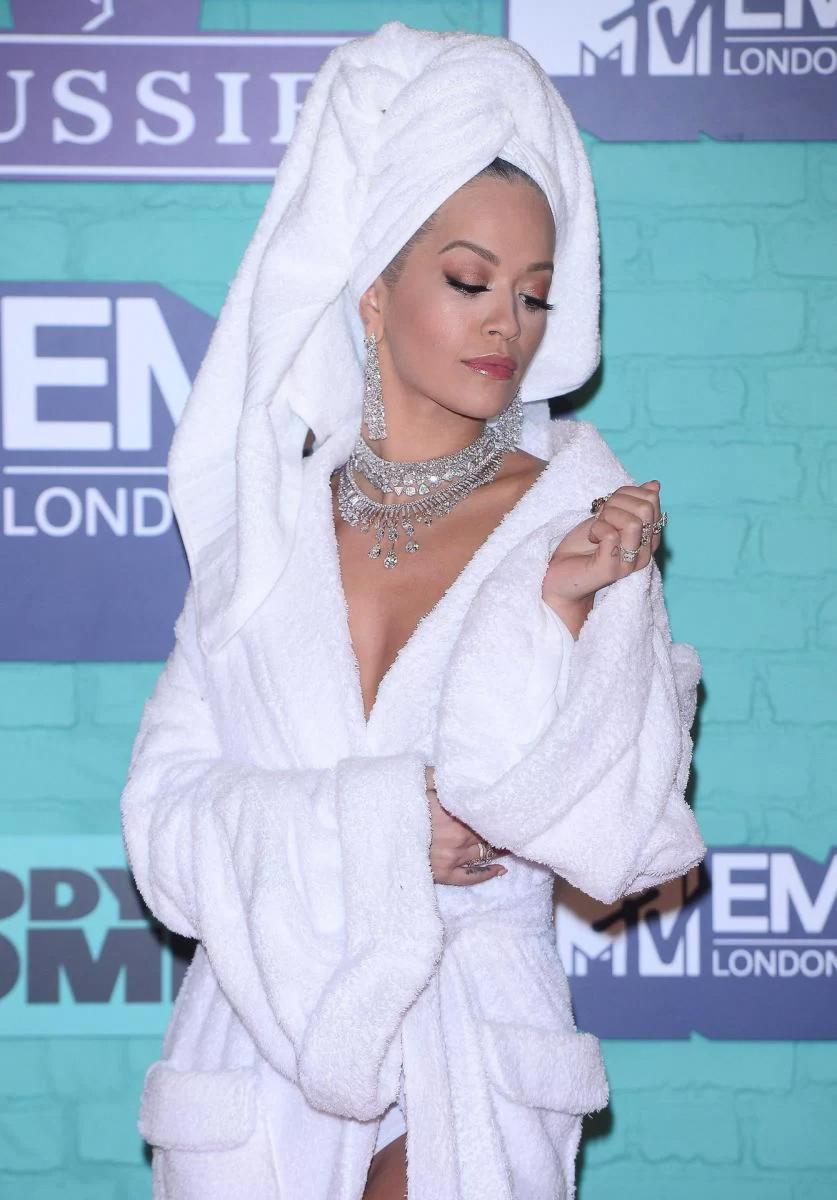 Ah, the just-out-of-the-shower look. It was only a matter of time before it was seen on the red carpet. Of course, Rita Ora has always been keen to make a statement and set herself apart from the crowd. The inclusion of jewellery with a bathrobe and towel around her head clearly marked this out as a fashion choice and not a fever dream. And to be fair to her, we're still talking about it.