5 hidden gem TV series that will have you on the edge of your seat, just like Knives Out and its sequel.
While the shows on this list are all different they share one important thing in common: watching them feels like trying to solve a puzzle but in the end the way the pieces fall into place still surprises you.
The Afterparty
Apple TV+
What makes it interesting: each episode is filmed in a completely different style.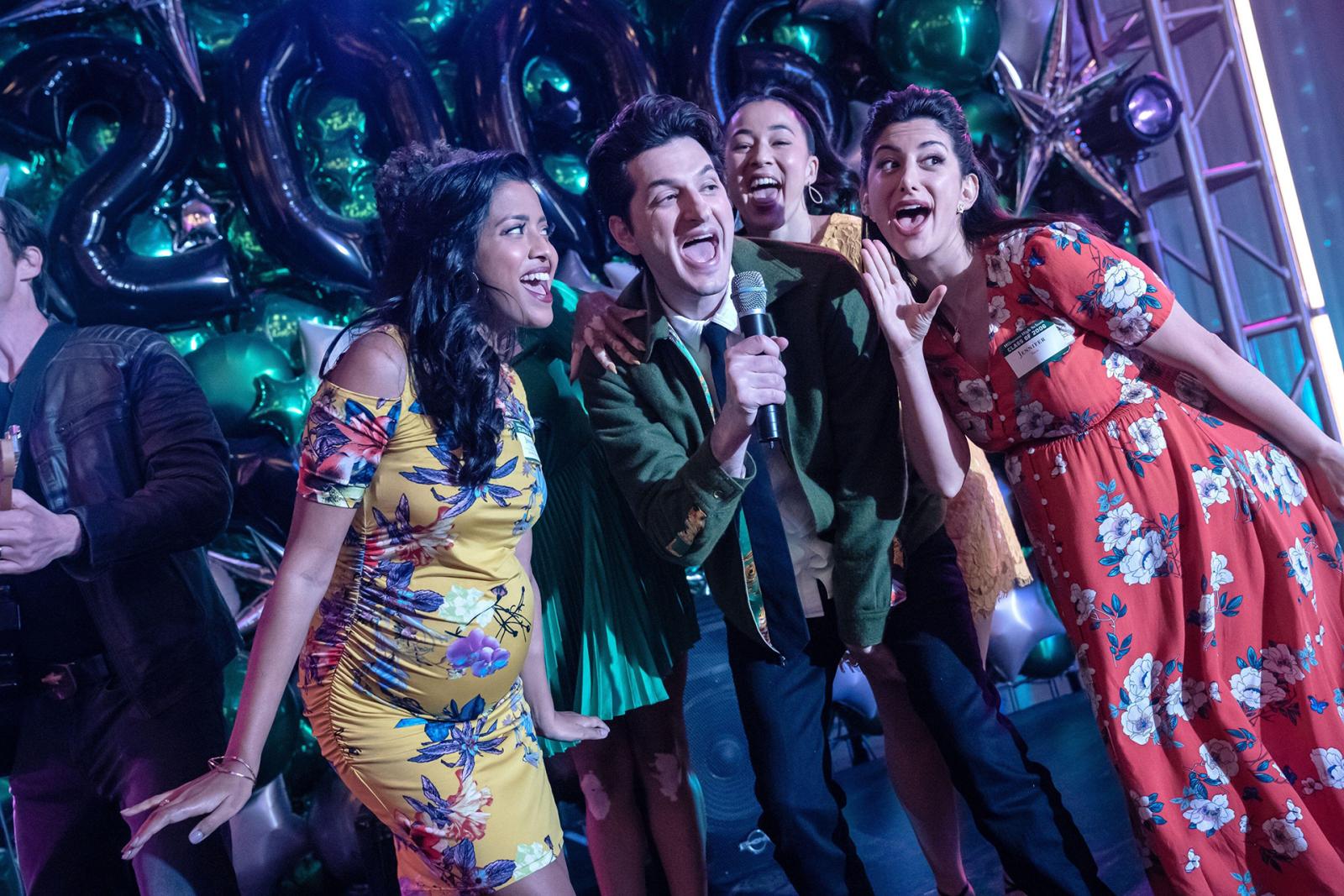 A group of people get together for a high school reunion. They then decide to have an afterparty in their most successful peer's home. The owner dies in the middle of the party under mysterious circumstances. The police arrive and interview everyone one at a time.
It could have been a boring detective series with a predictable perpetrator, but the show creator Christopher Miller came up with a brilliant, in our opinion, idea: each episode is told through the eyes of a different character who each has their own unique perspective on what happened, so you end up with a Rashomon type of narration on steroids, in which one character presents their story as a musical, another as a romantic comedy, yet another one as an arthouse film – you get the idea.
The Woman in the House across the Street from the Girl in the Window
Netflix
What makes it interesting: the satire and the way the protagonist pours wine into her glass.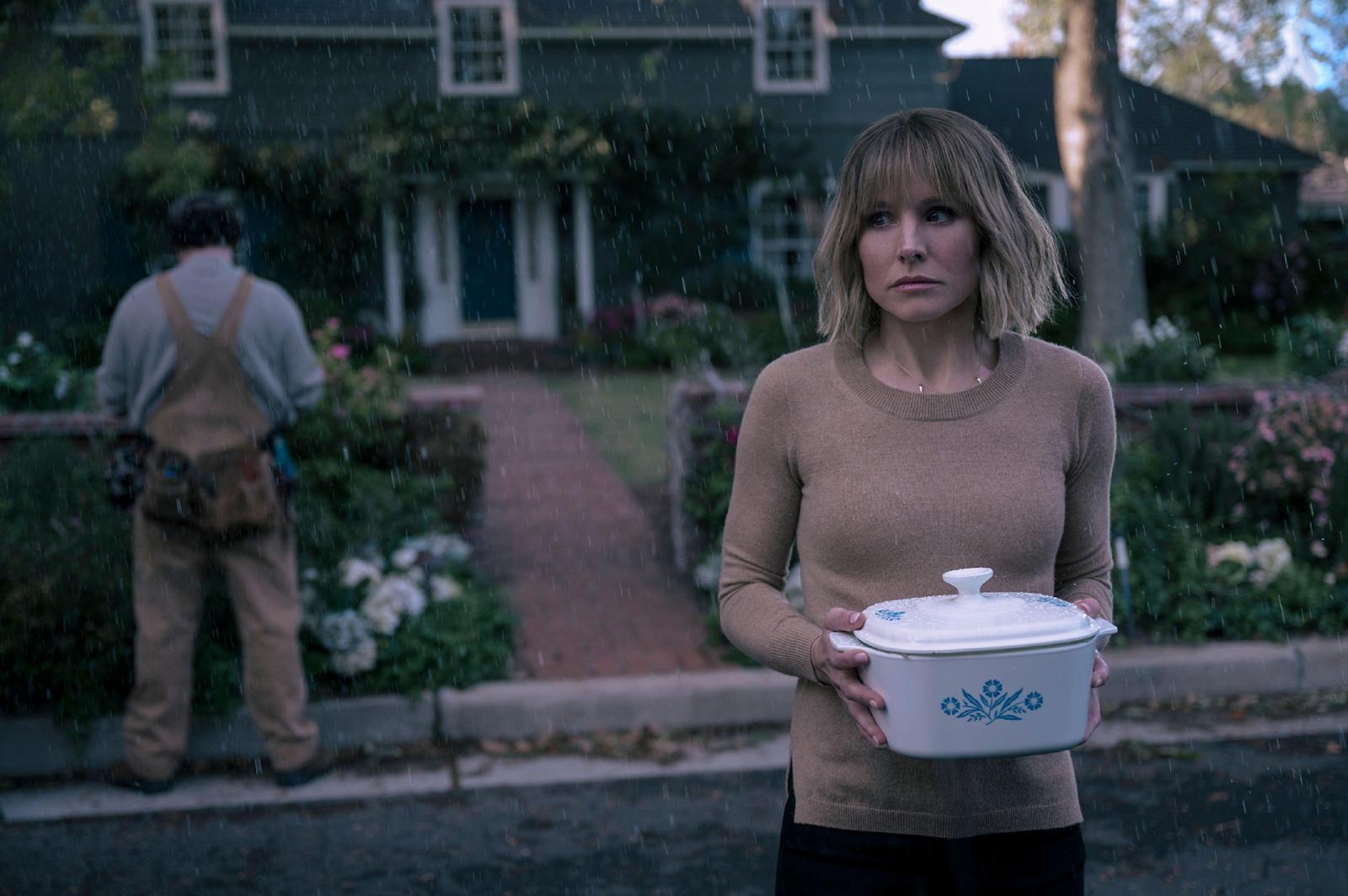 Anna's life went downhill the moment her young daughter died, and her relationship with her husband crumbled amid the tragedy. Now she's pretty much the local lunatic who pops pill after pill, chasing them with big gulps of wine. So when she sees a woman get murdered in a window across the street, nobody in the neighbourhood believes her. So she ends up having to investigate the murder on her own to prove she's not crazy.
You can tell from the title that the series is a send-up of the traditional thriller tropes. It was eagerly anticipated but when it came out, a lot of people were disappointed. Part of the problem was probably the fact that instead of just poking fun at the genre, the way Scary Movie does with horror films, this series is actually a thriller. So it managed to annoy both thriller fans and parody fans. We, however, believe it's a great show that does a fairly good job of combining the two genres.
Being a parody, it can afford to take some liberties with the plot that wouldn't have been possible in a more serious production, so you will never guess who the murderer is, which makes it similar to Knives Out.
Only Murders in the Building
Hulu
What makes it interesting: delightful performances by Steve Martin, Selena Gomez and Martin Short.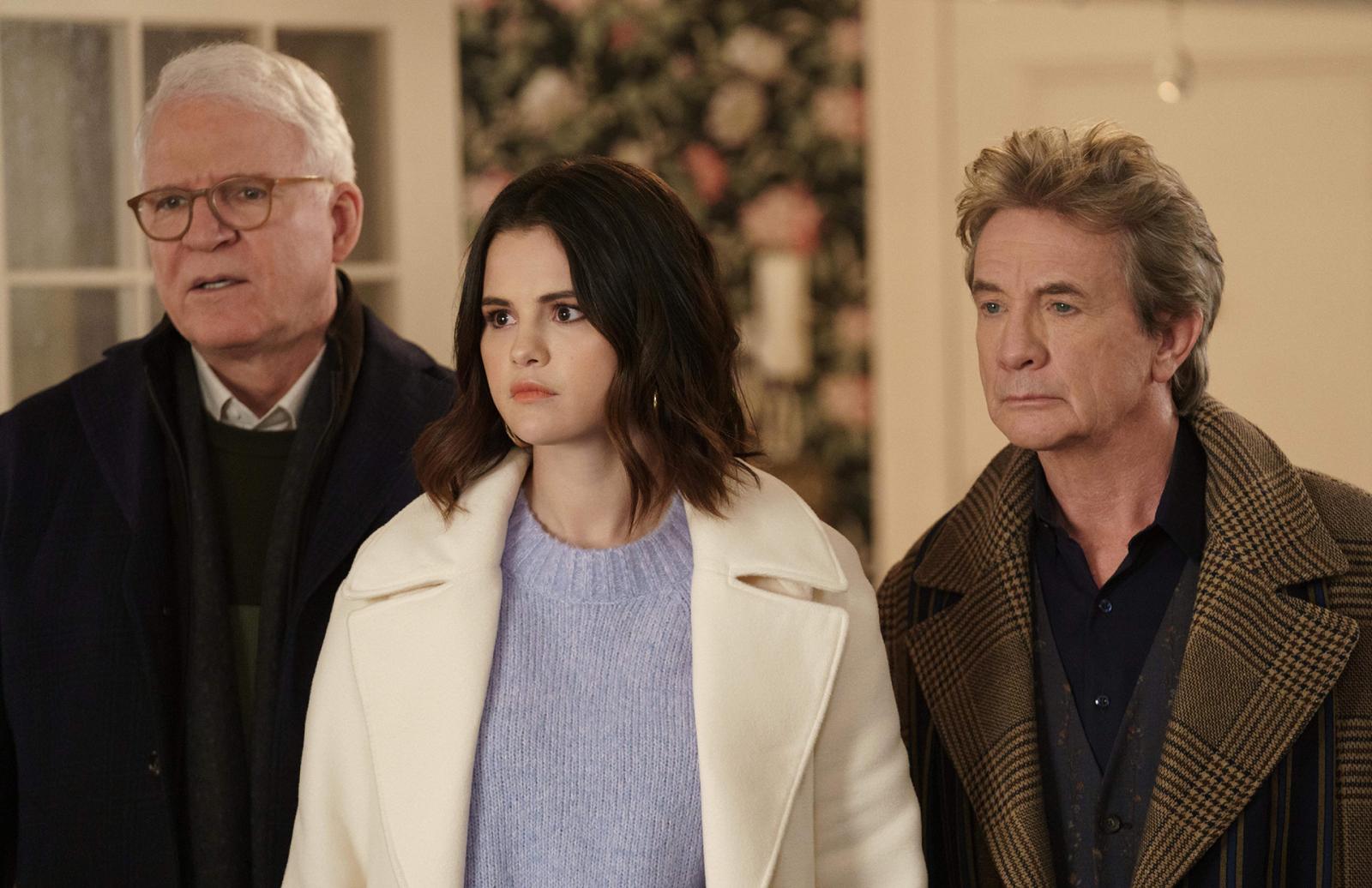 A tenant is murdered in a posh Manhattan condominium. The police rule it a suicide. At least that's what it looks like on the surface. But three other tenants, who previously barely nodded to each other in the hall, join forces to investigate the case and make a podcast about it.
The series has a wide audience appeal. You've got three great actors, playing equally entertaining characters, each with a plausible backstory. You've got great storytelling with every episode ending on a cliffhanger, you've got your plot twists and a cool opening credits sequence. After two successful seasons, the show's just been renewed for a third one, so there's no need to say more, really. If you enjoy guessing who the murderer is in detective stories, give Only Murders in the Building a whirl, it will be fun.
The White Lotus
HBO
What makes it interesting: the feeling that everything that's going on is a surreal nightmare that you can't wake up from.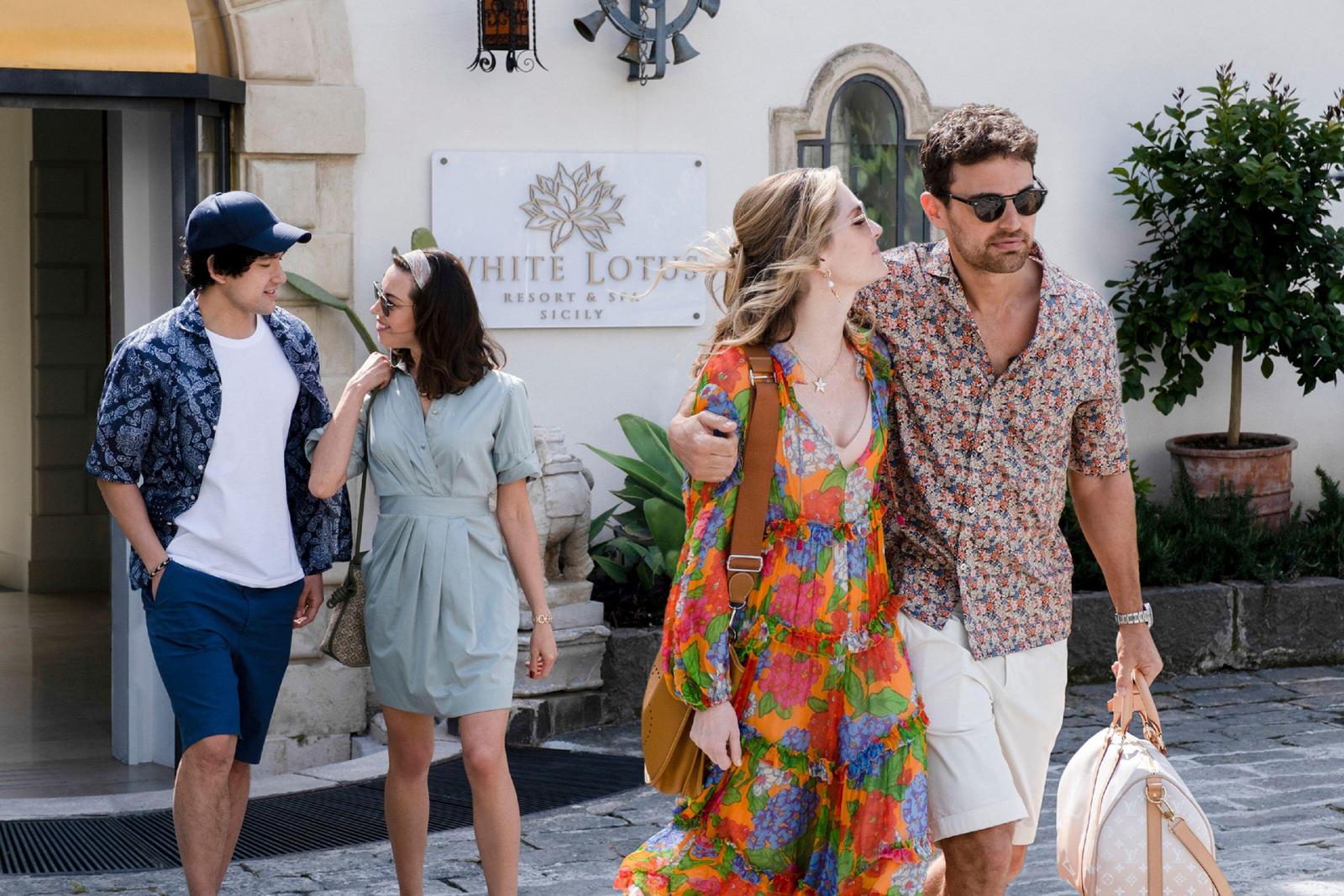 Several very different groups of people get together in a luxury hotel to relax and have fun. But the rich can't escape their problems and the hotel staff have issues of their own. What was supposed to be a beautiful vacation ultimately results in a murder.
This series is interesting on several levels: each character has unique goals they're after. The plot revolves around money and its detrimental effect on people. Critics are loving the series so far. We've included it on our list because it lets us know from the get-go that one of the characters will die in the end and that keeps up the suspense throughout.
Inventing Anna
Netflix
What makes it interesting: it's based on a true story, you can even go on Instagram and check out the real Anna Sorokin.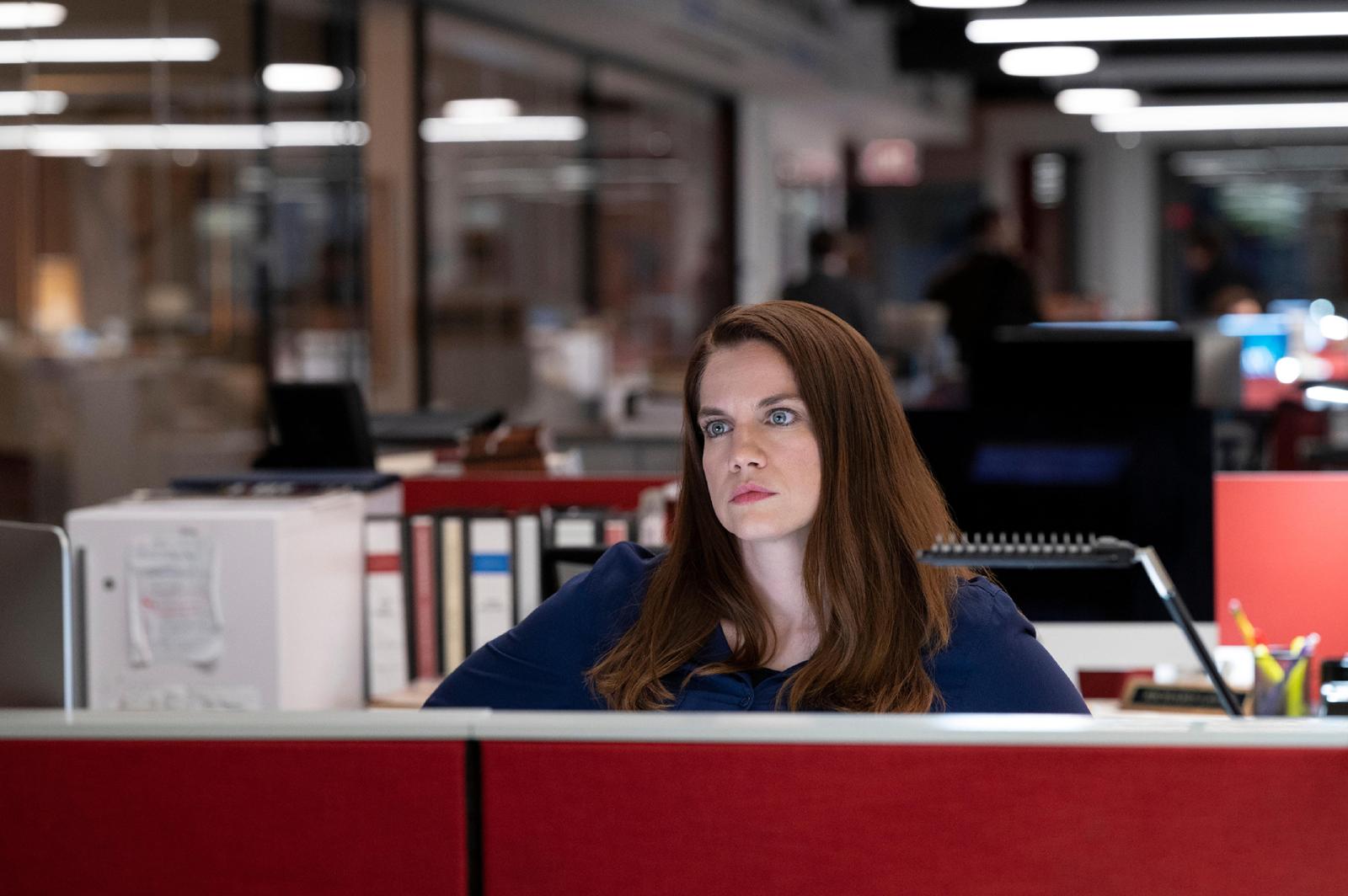 Anna Delvey dupes New York socialites into thinking she has access to a multimillion-dollar trust and pitches her brilliant business ideas to them. She becomes rich and famous by spending other people's money. Unfortunately for her, eventually the truth comes out that she's a complete fake, a totally made-up person.
There is no murder in this one, so why is it on our list? We've included it because it follows a journalist investigating who the real Anna is and the deeper she digs the more gory details she discovers that change the viewer's ideas about the characters. And the best part is that even though you know the real Anna got convicted of fraud, there is still doubt in your mind the whole time you watch the series about whether she might have been telling the truth and really was rich?