5 Key Takeaways From Kraven the Hunter Red Band Trailer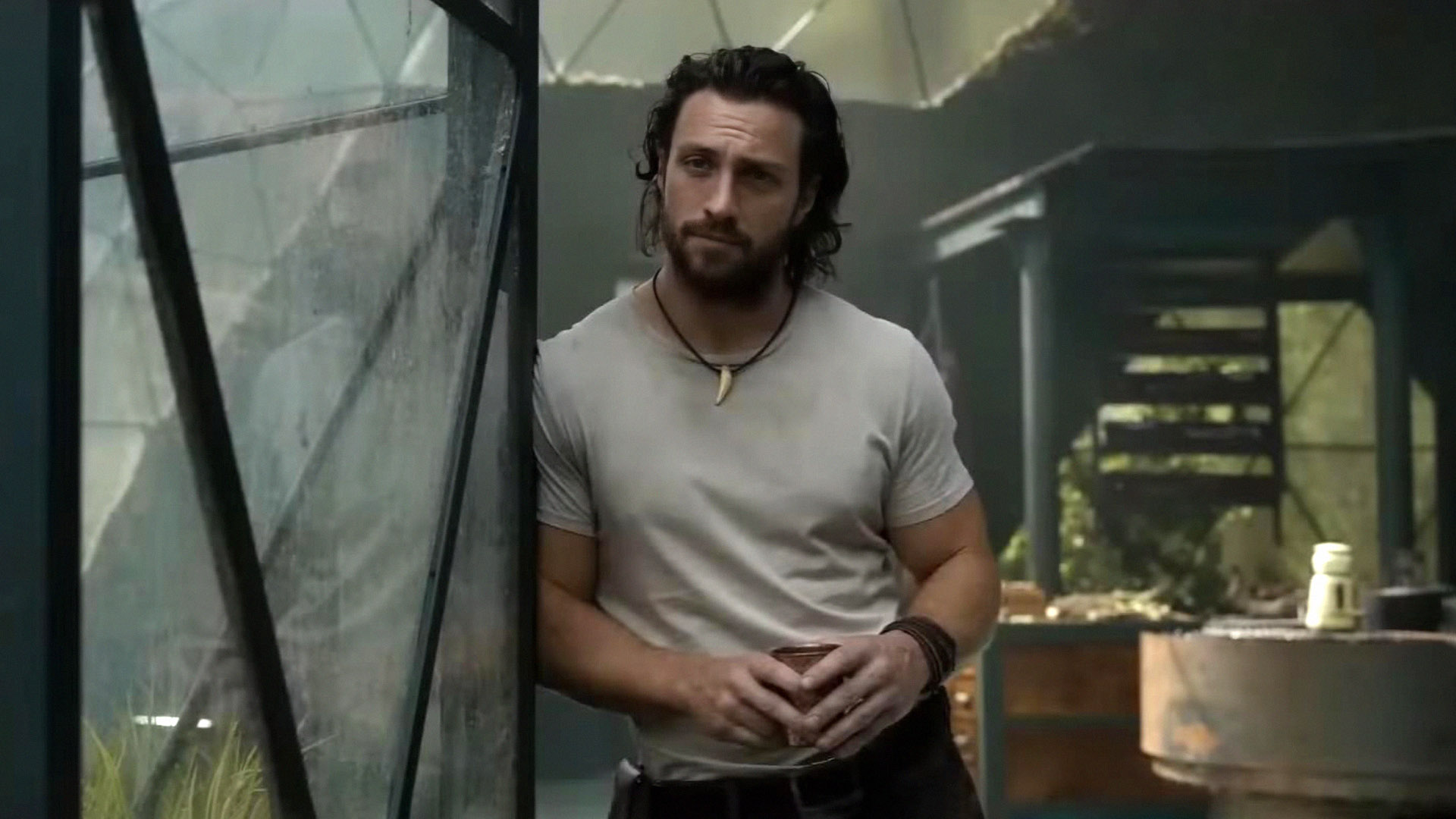 The three-minute trailer told us a lot about the upcoming movie.
On June 19, a trailer and poster were released for the upcoming new movie in Sony's Spider-Man universe, Kraven the Hunter.
Following Venom (Tom Hardy), Carnage (Woody Harrelson), and Morbius (Jared Leto), Sony will introduce a new villain — Sergei Kravinoff, aka Kraven the Hunter, played by Aaron Taylor-Johnson.
While the earlier films didn't enjoy much critical acclaim, it looks like Sony has learned from the mistakes and is going to give us some great action and characters in Kraven the Hunter. Here are five key takeaways from the movie's trailer.
5. The first SSU movie to get an R-rating
Kraven the Hunter is the first Sony film in their live-action Marvel franchise to be rated R. Although the Venom and Morbius movies were marketed as rather violent too, they were rated PG-13 and couldn't possibly show the evil nature of their characters to the fullest extent.
Now, the stakes are high for both producers and fans, and Aaron Taylor-Johnson's character and his entourage certainly won't be gentle with their opponents, showing just how brutal the world is outside of Spider-Man-protected New York City.
4. The first Calypso's live-action
The short trailer has introduced viewers to some new, interesting characters, some of which are only familiar to comic book fans. First of all, there is Calypso — a voodoo priestess and occasional love interest for Kraven, who previously appeared only in Spider-Man animated series. In the live-action movie, the character is played by Ariana DeBose.
3. The movie will feature Chameleon
Another notable character in the movie is the protagonist's half-brother and master of disguise, Dmitri Smerdyakov (Fred Hechinger), also known as Chameleon. In the original comic book, Dmitri was the first supervillain to be an adversary of Spider-Man. Will this lead to Sony's own Spidey, you may wonder?
2. Rhino is finally here
The most intriguing part of the trailer is the first glance at what appears to be the hand of Aleksei Sytsevich aka Rhino, played by Alessandro Nivola. We don't know what role this incarnation of Rhino will play in the movie, but we're definitely excited.
1. Kraven is not a hero
Yes, Kraven is not a hero, but he's not just another typical bad guy either. Perhaps the best way to describe him is 'anti-hero,' as he is not driven by the desire to destroy the world, but has his own reasons to be 'bad.' All in all, his character appears to be deeper and more multifaceted than your average superpowered villain.
Kraven the Hunter is scheduled for release in the US on October 6, 2023.