5 Films That Will Make You Fall in Love with Jackie O
These are movies you're going to want to watch again and again.
Jacqueline Bouvier-Kennedy, 1981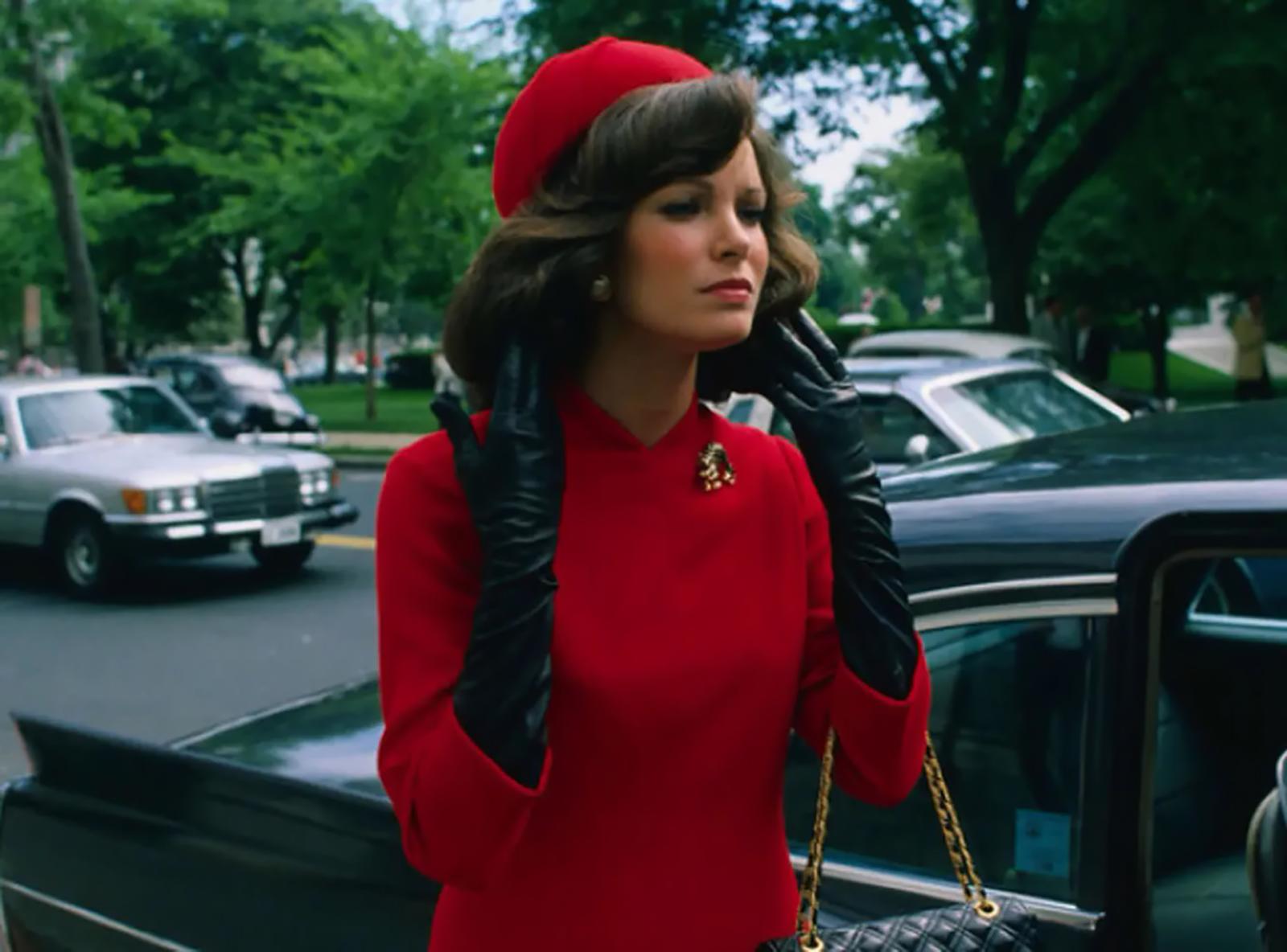 The first Jackie Kennedy biopic was released all the way back in 1981 when Jackie was still alive.
The former first lady was living in New York, working at a major publishing company and leading an active social life. She protested the construction of new skyscrapers and helped save historic buildings in central New York from demolition. The movie Jacqueline Bouvier-Kennedy came out in 1981 and starred perhaps the most popular actress of the 1980s, Jacqueline Smith.
The film was received well by the public and critics alike, and Jacqueline Smith even got a Golden Globe nomination for her role. She didn't get it, though.
JFK, 1991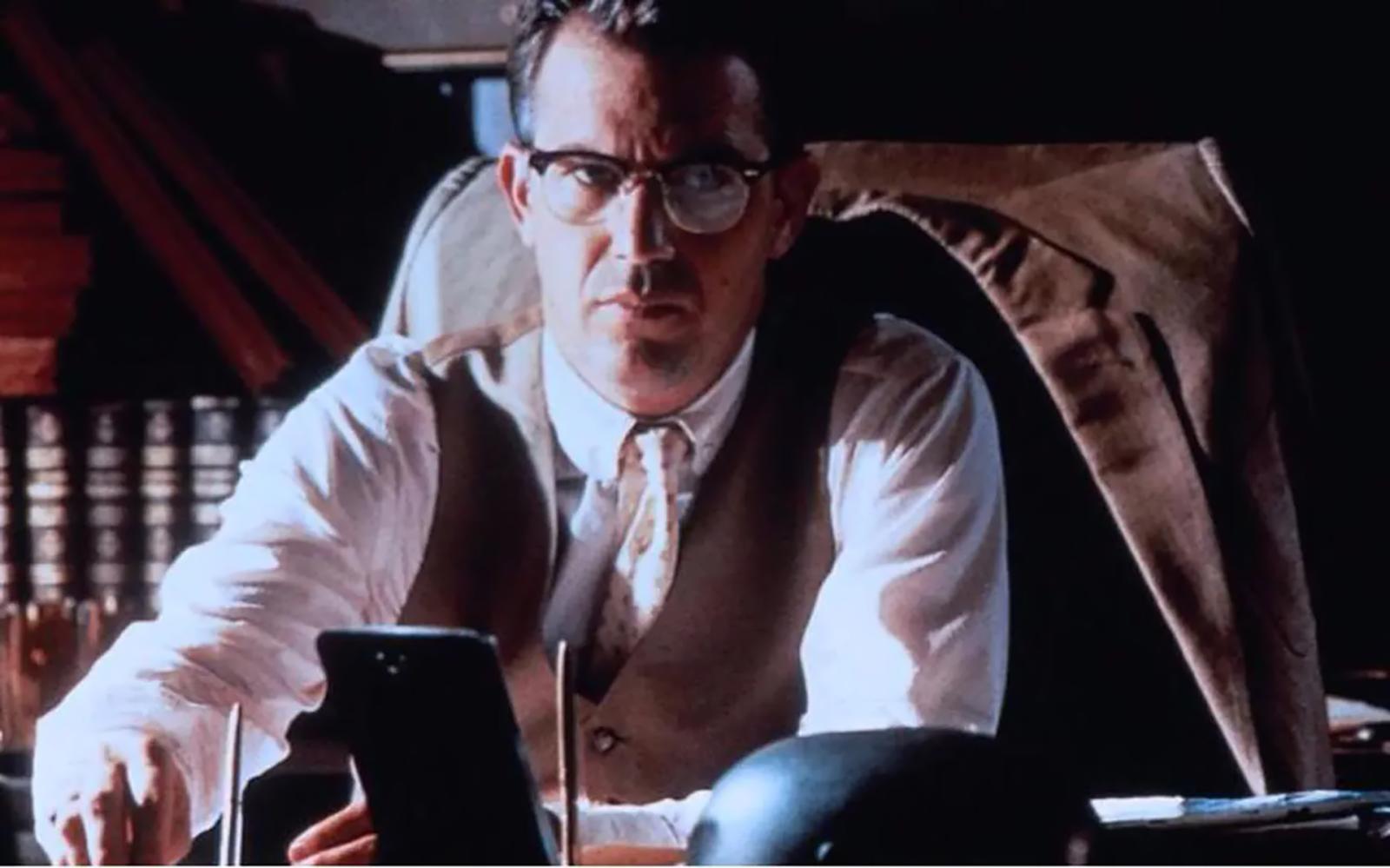 The film is a fictionalised investigation of the assassination of JFK with Kevin Costner in the lead role and two Academy Awards in the bag, including for best film editing, which it got for masterfully interspersing action sequences with newsreel footage.
Jim Garrison, an energetic district attorney (Kevin Costner), does not believe the official findings of the enquiry into the Kennedy assassination, so he launches his own investigation. Naturally, he runs into all sorts of problems and more mysteries to solve along the way.
The film follows him as he tries to unravel the mystery of what has become a rhetorical question: who killed president Kennedy?
The Kennedys, 2011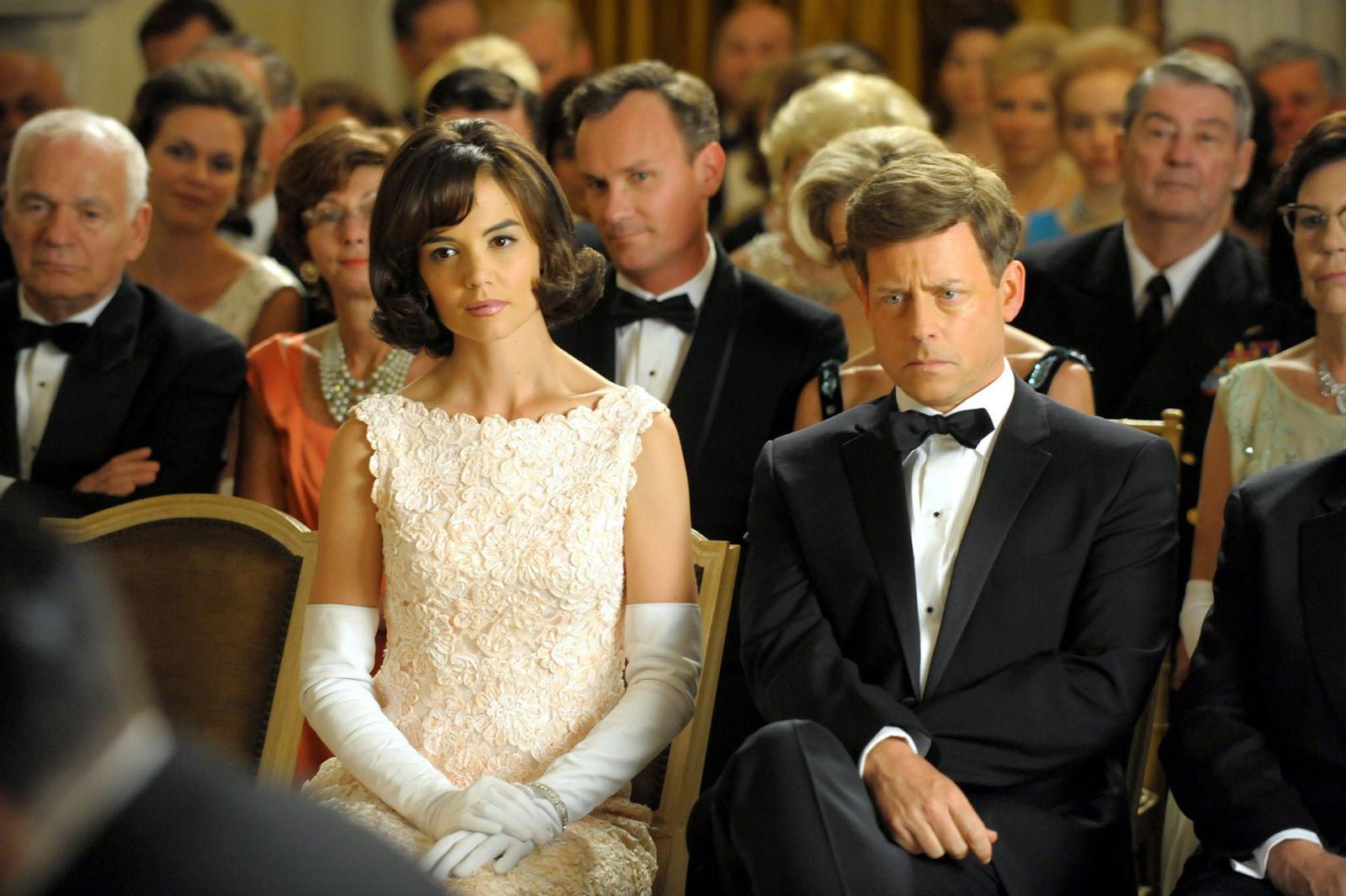 In this miniseries about the Kennedy family, actor Greg Kinnear looks eerily like President Kennedy from a certain angle, and Katie Holmes looks more like Jackie than any other actress in history.
The Kennedys came out in 2011, and in 2017, Katie Holmes reprised her role as Jackie in The Kennedys: After Camelot. The new series adds some human drama to the usual political intrigue: we learn about John's relationship with Jacqueline, his father, mother and brothers.
We learn that presidents are people, too, with very human flaws and vulnerabilities.
Grey Gardens, 2009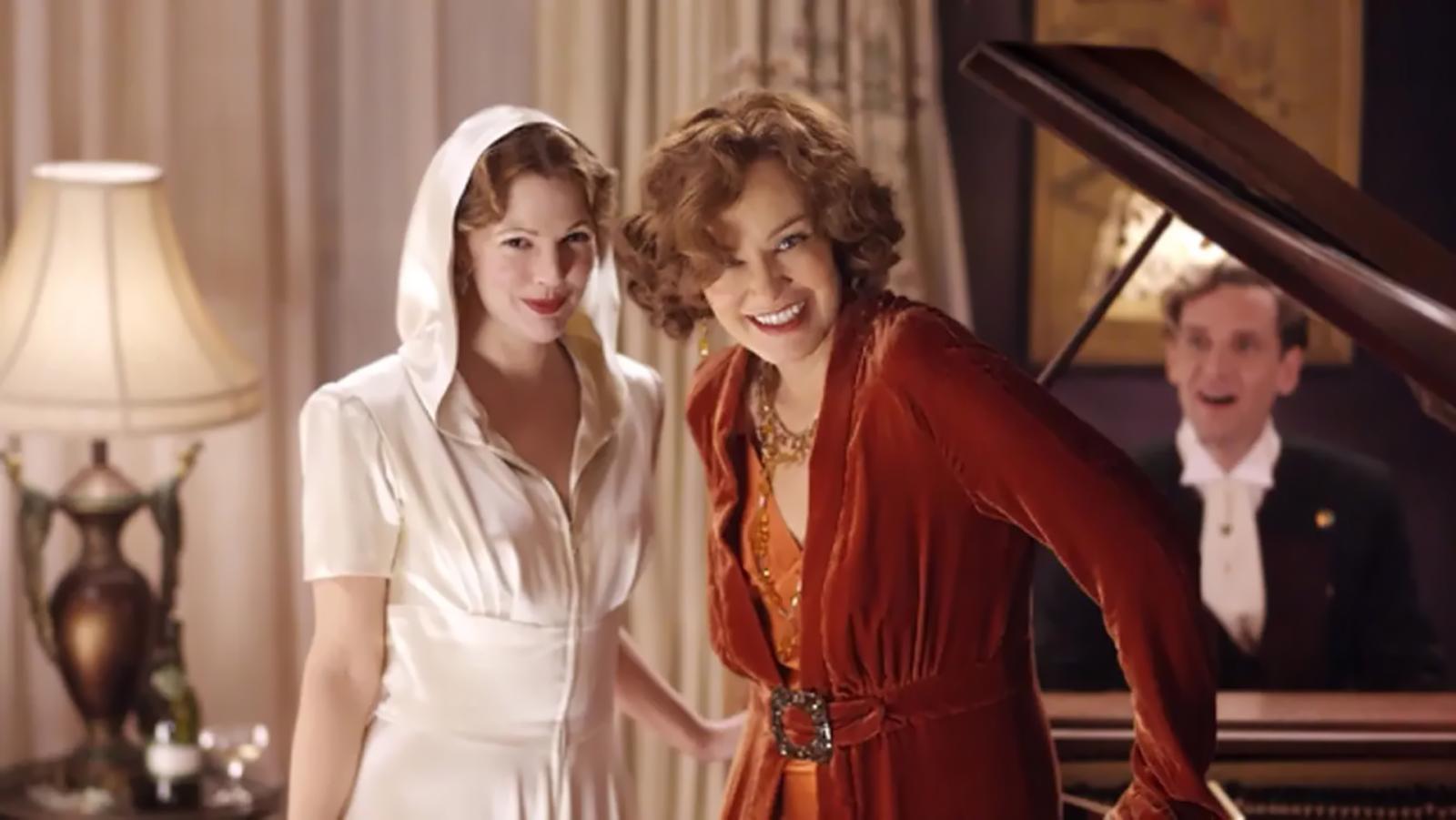 Grey Gardens is a biographical drama television film about the lives of two eccentric relatives of Jacqueline Kennedy-Onassis, her cousin Edith Bouvier Beale/Little Edie, played by Drew Barrymore, and her aunt, Edith Ewing Bouvier/Big Eddie, played by Jessica Lange.
Little Edie is a model, socialite, and cabaret dancer who married President Kennedy's brother Joseph Kennedy. Towards the end of her life, she lost all her money and squatted with her mother, Big Edie, in an abandoned estate house outside New York. When health officials turned up, they found the estate had been neglected and overrun by racoons and vermin. So the two Eddies find themselves in a bit of a conundrum. Jackie Kennedy Onassis makes an appearance at this stage in the movie.
Popular American actress Jeanne Tripplehorn plays her: in the film, Jackie is already in her fifties, but she is still elegant and wears Chanel, Dior and Givenchy outfits.
Jackie, 2017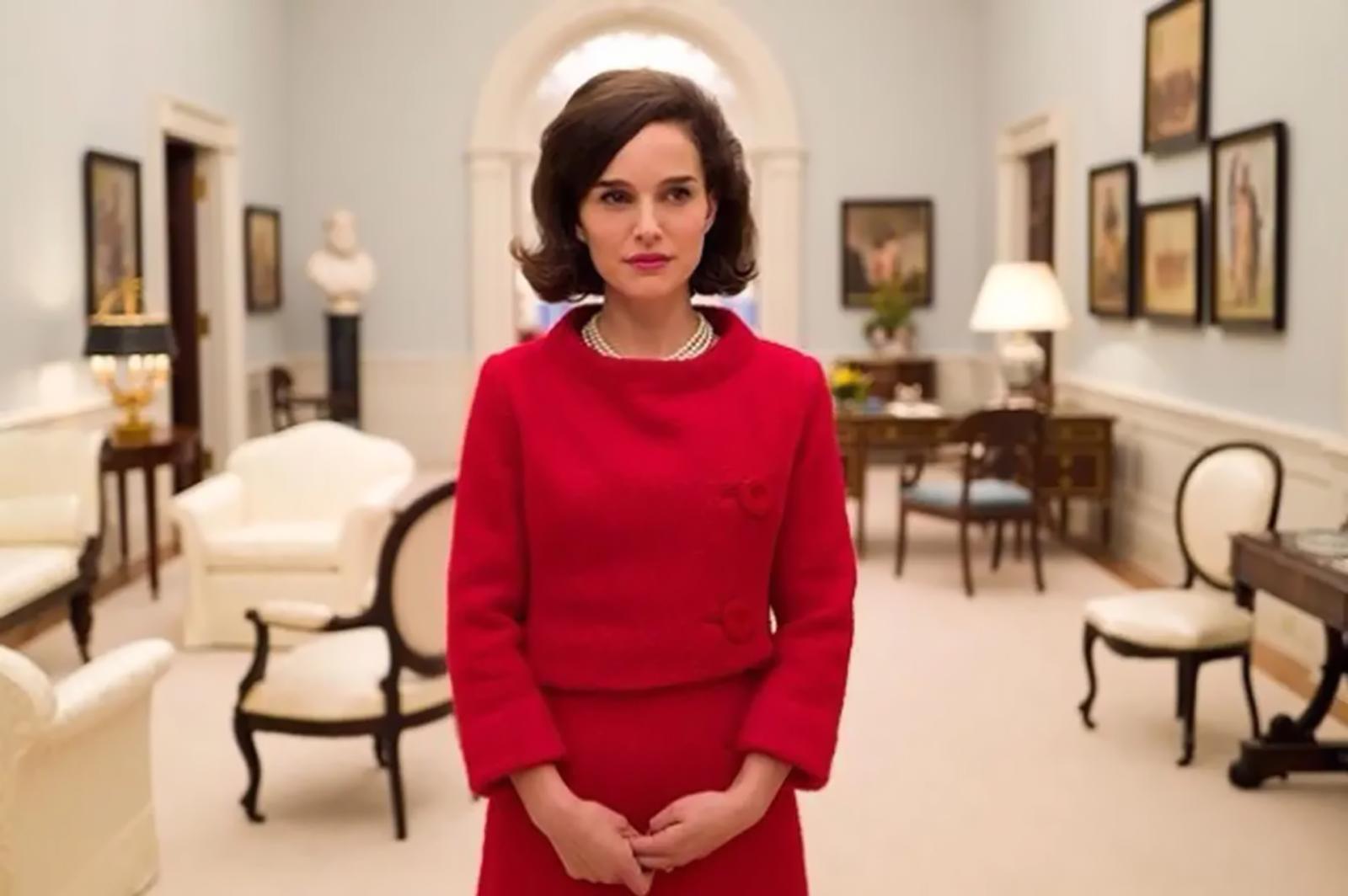 Jackie is the latest biopic about Jacqueline Kennedy.
It stars Natalie Portman. The film was produced by Darren Aronofsky, who initially invited his now ex-wife Rachel Weisz to play the lead role, but she quickly dropped out of the project, and Natalie Portman was brought in.
The film tells the story of the four worst days in the first lady's life, the day U.S. President John F. Kennedy was assassinated and the several days that followed. In the film, Portman wears a suit similar to the famous Chanel pink outfit the first lady wore on the fateful day in Dallas, and which she continued to wear for several more days afterwards, saying that she wanted everyone to see what they did to John.