5 Biggest Celebs Who Publicly Defended The Little Mermaid Remake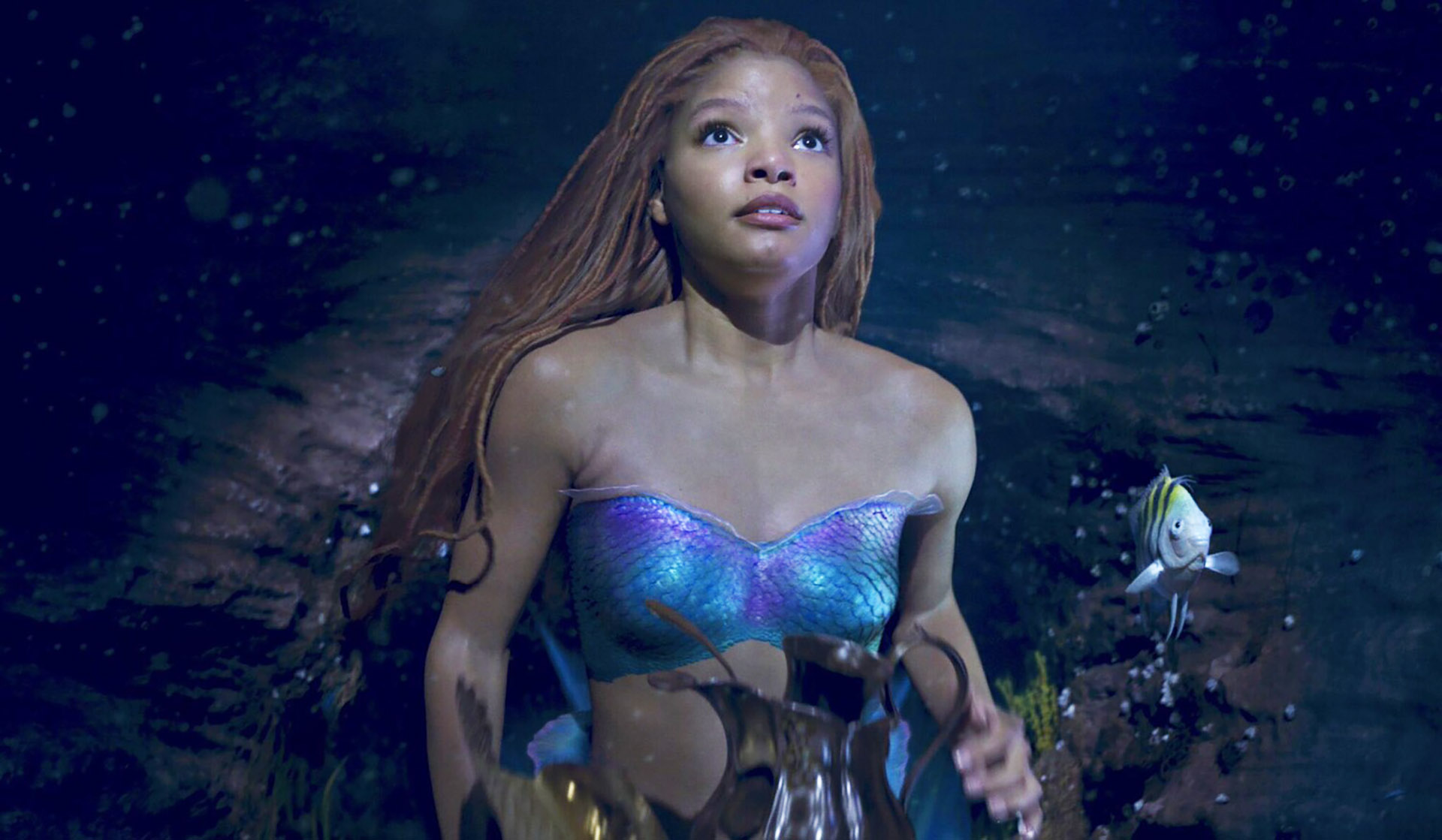 When the backlash got racist, some Hollywood bigshots clapped back.
There were a lot of grumbles about Disney's live-action remakes as they progressed from decent (Cinderella) to the bad (Beauty and the Beast) to the straight-up cringey (Aladdin). But while there has been plenty of criticism, nothing has come close to the backlash that the upcoming remake of The Little Mermaid has gotten.
It would be nice to say that the backlash is because we're sick of these movies in general, but that doesn't explain the fact that The Little Mermaid's trailer got 1.5 million dislikes on YouTube – almost a record. The biggest 'problem' with the movie? The fact that Disney cast Halle Bailey, an actress of color, in the role of Ariel.
After the online backlash started getting seriously racist, a few celebrities spoke up in defense of Bailey and the project.
1. Keke Palmer
Palmer absolutely nailed it in an interview on BET when she said:
'I know you're scared because Hollywood is making an effort to be more diverse in the people that they show on screen. But let me ask you this: why can't a mermaid be Black? Why is that too unrealistic for you? Because you do know she's friends with a talking crab, and I know you're not the sharpest people, but crabs can't talk.'
2. Josh Gad
Gad added a similar thought on Twitter, saying:
'Imagine being so broken and pathetic in life that your chief concern is the skin color of… a make-believe singing mermaid.'
3. Jodi Benson
You might not know this name, but you'd probably recognize her voice. Benson was the original Ariel in the iconic animated film, and she posted a photo of Halle Bailey on Instagram with the caption:
'Halle, you were absolutely amazing! I'm SO proud of you & your beautiful performance as Ariel.'
On The Daily Show, Noah pointed out not only the absurdity of caring so much about the ethnicity of a fictional mermaid, but also the fact that the animated Little Mermaid hasn't disappeared – nothing's been taken away from fans of the original.
'There's still plenty of white princesses for little girls whose dream is to be in a monarchy,' he said.
Last but not least, Halle Bailey's casting was defended by none other than Halle Berry – the Oscar-nominated actress whose similar-sounding name caused a lot of confusion when the announcement was made. Berry has expressed her excitement to see the film, and reminded us via Instagram that:
The Little Mermaid opens in theaters on May 26, 2023.
Sources: BET, EW, Comedy Central UK, Twitter.