12 Overplayed Movie Songs We Can't Escape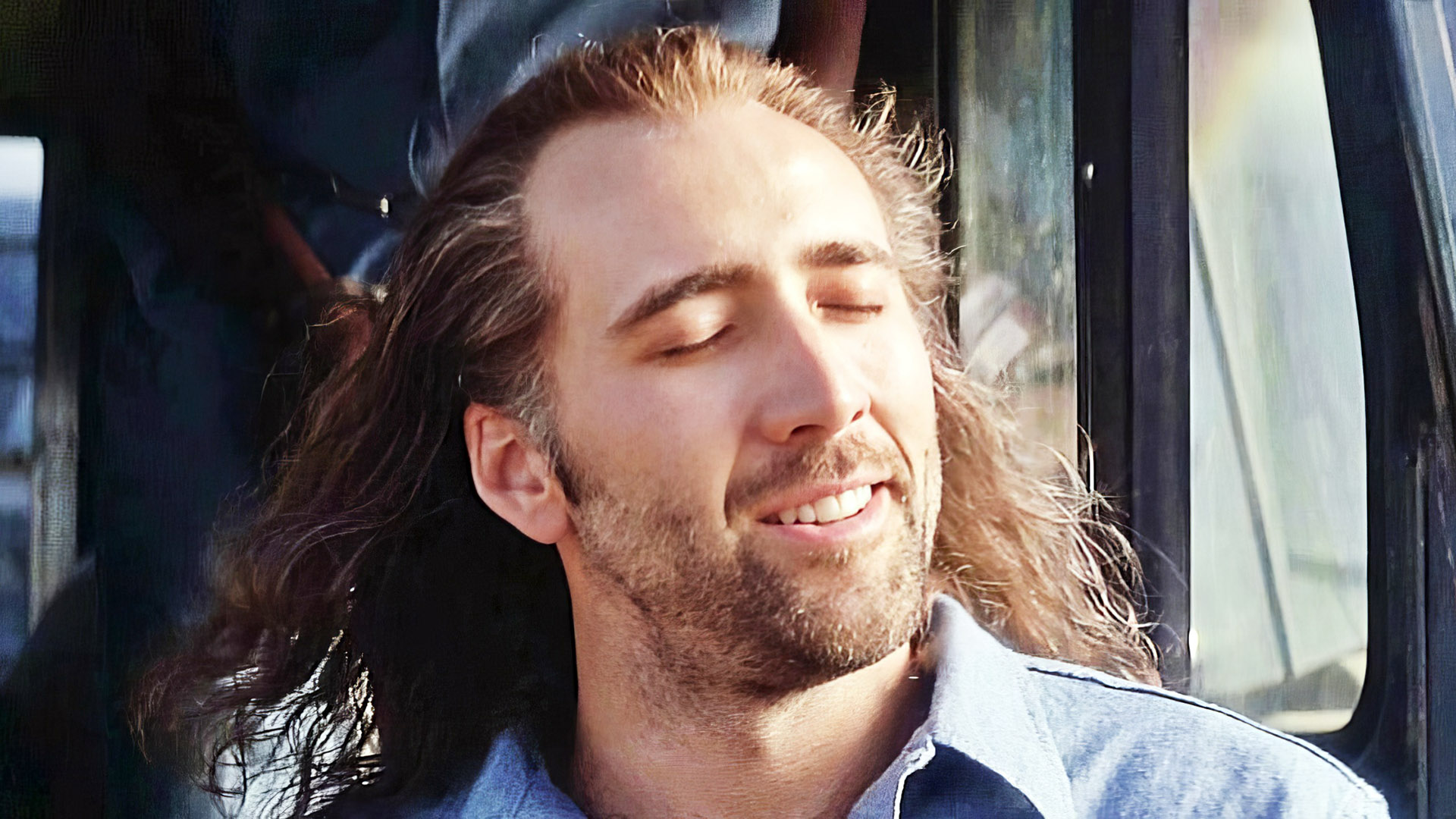 These songs have been used, reused, and perhaps, slightly abused, but there's no denying they add a touch of familiarity to our favorite films.
1. "All Star" by Smash Mouth (1999)
If you've ever watched an animated film from the early 2000s, odds are you've heard this pop-rock anthem. The song was made famous by the 2001 movie Shrek, where it set the tone for the unconventional fairytale. However, since then, it's been used (and overused) in countless other films and TV shows, from Rat Race to Digimon: The Movie.
Despite being a catchy tune, it's been played so many times it practically screams, Look, we're hip, we're cool! Smash Mouth initially didn't want the song in Shrek, but eventually, they gave in, much to our eternal amusement (or annoyance).
2. "Bad to the Bone" by George Thorogood & The Destroyers (1982)
Nothing says 'badass' quite like the opening riffs of this blues rock anthem. Used in films like Terminator 2: Judgment Day, Problem Child, and Major Payne, the song has become a sort of shorthand for filmmakers to say, Hey, watch out, we've got a badass over here. It's a great song, no doubt, but its frequent use across various genres has turned it into a trope of sorts. Interestingly enough, the song was first released as a track on the album Bad to the Bone and didn't even chart until it started appearing in films!
3. "Sweet Home Alabama" by Lynyrd Skynyrd (1974)
It seems no film set in the southern United States can resist the allure of this classic. Its iconic guitar riff and southern charm make it a crowd-pleaser, but boy, has it been overdone. Films like Con Air, Despicable Me, and, of course, Sweet Home Alabama, have all used this track to evoke a sense of southern hospitality or highlight the contrast between the rural South and urban cities. Trivia time: This song is actually a response to Neil Young's Southern Man, addressing the stereotypes about the South.
4. "What a Wonderful World" by Louis Armstrong (1967)
This Louis Armstrong classic has been used in countless films to evoke a sense of irony, nostalgia, or peace. It has appeared in all sorts of films from "Good Morning, Vietnam" to "Finding Dory," often used in juxtaposition to some on-screen chaos or during a peaceful, reflective moment. Interestingly, the song wasn't a major hit in the US until it started appearing in films.
5. "Don't Stop Believin'" by Journey (1981)
The piano intro of Journey's Don't Stop Believin' has become synonymous with moments of victory or the buildup to a climactic sequence. Heard in movies like The Losers, Rock of Ages, and Pitch Perfect 2, the song is often used as an anthem of perseverance and hope. Despite being an 80's hit, the song's ubiquity in films, particularly in the last two decades, has given it a new lease on life. Nobody will use it in a more iconic way than Glee, anyway, so maybe it's time to just stop altogether.
6. Rolling in the Deep by Adele (2010)
While not as overplayed as others on this list, Adele's powerful anthem has made its mark in recent films and TV shows. From I Am Number Four to Pitch Perfect, the song often serves as a rallying cry for characters going through some emotional turmoil or getting ready for a fight. Interestingly, the song was written in a single afternoon after Adele's break-up with her boyfriend.
7. Fortunate Son by Creedence Clearwater Revival (1969)
Any time a filmmaker wants to evoke the tumultuous era of the Vietnam War, Fortunate Son seems to be the track of choice. It's a poignant protest song that has found its way into an inordinate number of war and action movies, from Forrest Gump to Suicide Squad. Heck, it's almost like Hollywood thinks the late '60s and early '70s only had one song! Despite its overuse, it's a great song; it was inducted into the Grammy Hall of Fame in 2014.
8. Stayin' Alive by Bee Gees (1977)
Stayin' Alive may be the quintessential song of the disco era, but filmmakers have squeezed it into practically every genre of film. Whether it's playing ironically in Baby Driver, The Secret Life of Pets, or setting the tone in Saturday Night Fever, the song's distinctive beat and catchy lyrics make it a go-to choice for a multitude of scenes. Fun fact: Stayin' Alive has a BPM of 103, which is coincidentally the ideal rhythm for performing CPR.
9. Eye of the Tiger by Survivor (1982)
Is there a more iconic training montage song than Eye of the Tiger? I think not. The song was actually created for Rocky III after Stallone couldn't get the rights for Queen's Another One Bites the Dust. Featured in Rocky III and countless films thereafter, it's become the unofficial anthem of underdogs everywhere. But, with it blasting out every time someone lifts a dumbbell or does a one-handed push-up in a movie, it's worn out its welcome.
10. Ain't No Mountain High Enough by Marvin Gaye and Tammi Terrell (1967)
This soulful duet has graced so many film soundtracks, it's hard to keep track. Used in films like Guardians of the Galaxy, Stepmom, and Remember the Titans, it's typically deployed as a feel-good, triumphant tune. Its overuse, however, has dimmed its sparkle slightly.
11. Gimme Shelter by The Rolling Stones (1969)
Gimme Shelter, with its haunting vocals and intense instrumentals, is a favorite among filmmakers, especially when they want to add some instant edginess or tension. The song has been used in everything from The Departed to Flight. Merry Clayton's powerful background vocals were recorded late at night when she was heavily pregnant, and the emotional strain supposedly caused her to miscarry later that night, and for years after she said the song was too painful for her to hear.
12. Spirit in the Sky by Norman Greenbaum (1969)
A staple of films needing a touch of the '70s, this psychedelic rock song has featured in over 30 movies, including Apollo 13, Suicide Squad, and Guardians of the Galaxy. Its catchy guitar riff and spiritual lyrics make it a memorable, if overused, addition to any movie soundtrack.