The novel ending feels totally off for Bridgerton's Season 3.
The highly anticipated release of Bridgerton Season 3 has the show's fans eagerly anticipating the next captivating love story. While details regarding the upcoming season are scarce, it is known that it will continue drawing inspiration from Julia Quinn's books. Specifically, the third season will be based on Romancing Mister Bridgerton.
The book follows the story of Colin Bridgerton and Penelope Featherington as they play out the classic friends-to-lovers trope. For this and other reasons, for many fans, it is one of their least favourite novels in the series.
Because the two main characters are from the ton and have known each other since childhood, readers find the book less dramatic than Quinn's other stories.
However, the show has already changed Colin and Penelope's personalities, ages, and some parts of their story, making them much more realistic, relatable, and popular. Now, fans are wondering if Season 3 will tell the love story from the book word for word or make some changes to it. And most have a very good idea of which part should be altered.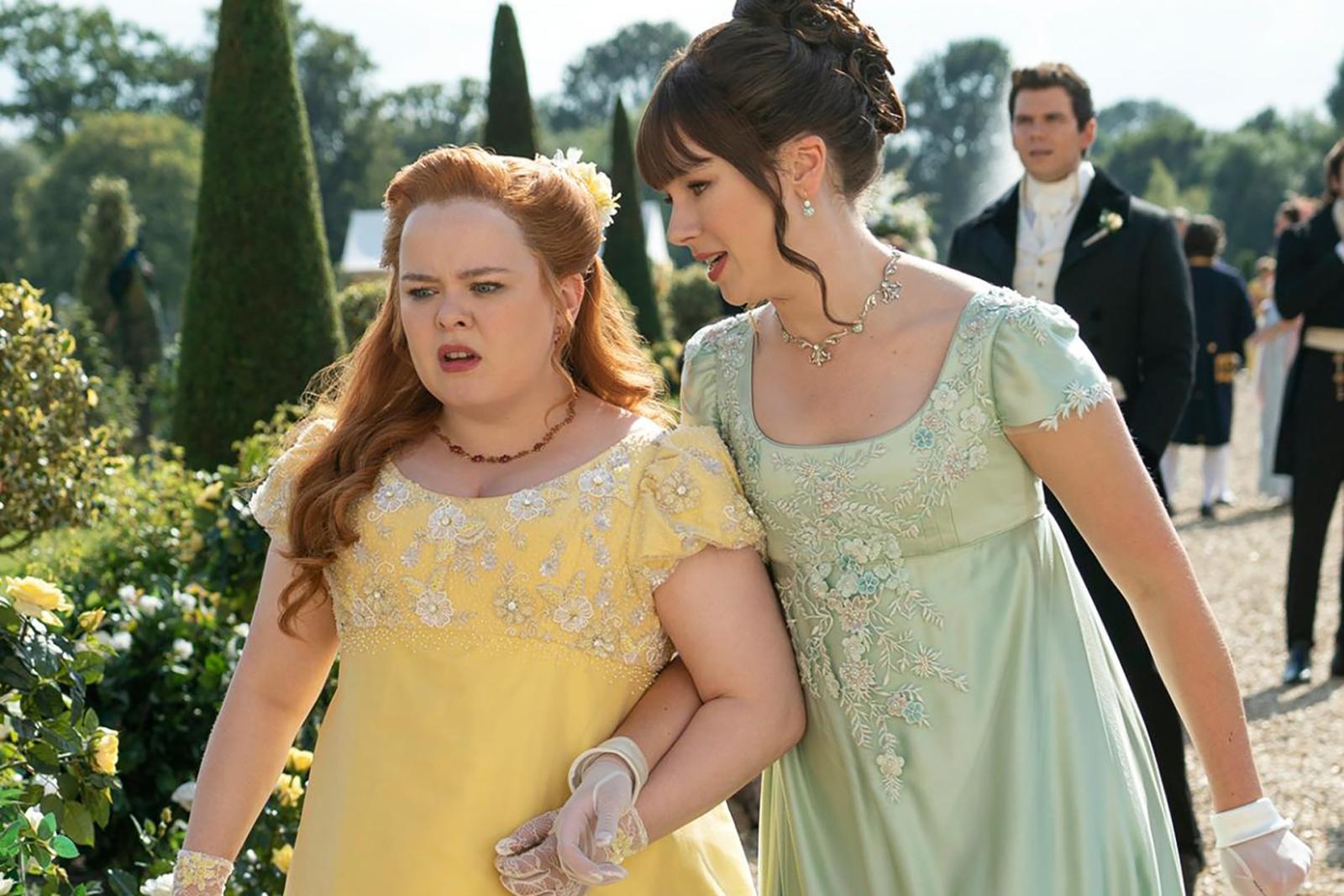 Many readers have found the ending of Romancing Mister Bridgerton really cheesy. Penelope and Colin's love story doesn't end with their wedding.
After Penelope becomes Bridgerton, the couple still has to deal with her secret identity, Lady Whistledown. Cressida Cowper threatens to expose Penelope, and instead of succumbing to her provocations, Colin proudly announces the revelation himself, standing on the balcony in front of the entire ton.
Colin's public support for his wife and her talents wins praise from the ton and saves Penelope's reputation.
The revelation has no consequences for the couple. They live happily ever after.
Although the scene is super cute, its public spectacle aspect felt out of character for Colin (since when is he so grandiose?) and unrealistic. Fans feel that the creators of the Netflix show have to change this scene rather than translate it verbatim to the screen. The queen and ton in the show are nothing like in the books, and they wouldn't let Lady Whistledown live her happy life without any repercussions.
After years of reading and being hurt by her gossip column, people would be furious with Penelope if they found out it was her all along. And it probably means that the Lady Whistledown drama will have to continue for a few more episodes.