Top 14 Horror Films of the '90s That Will Keep You Awake
The '90s were a wild ride, to say the least.
1. Event Horizon (1997)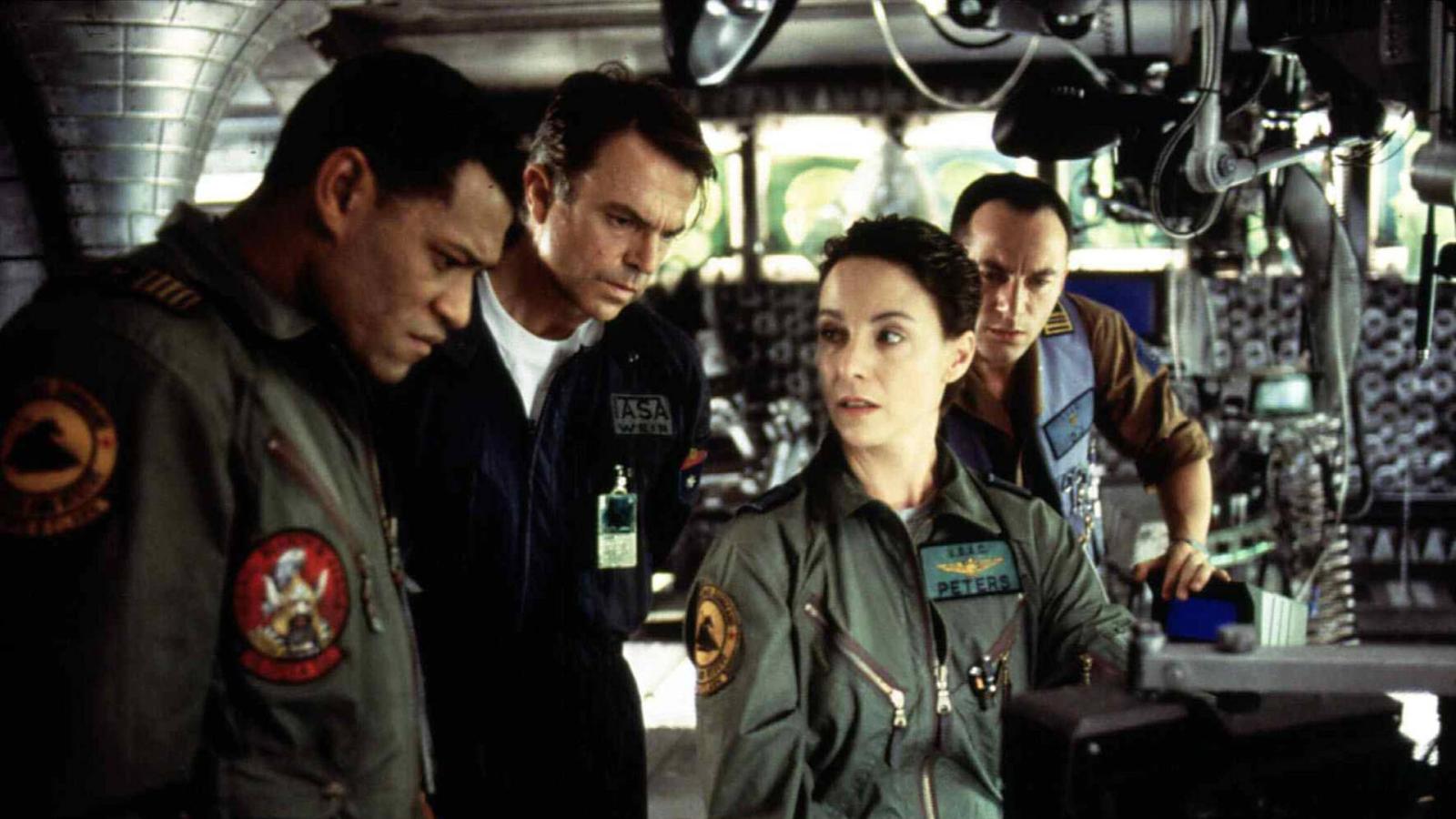 You might have heard of this one, not because it topped the box office charts – because it definitely didn't. In fact, it barely recouped its budget. But as they say, time heals all wounds, and it's become a cult classic in the years since. The narrative goes like this: A spaceship, the Event Horizon, re-emerges after mysteriously disappearing around Neptune, and a rescue crew investigates. Sounds simple, right?
Well, nothing's simple when you're dealing with wormholes, time dilation, and, oh yeah, hellish hallucinations from your worst nightmares. Rotten Tomatoes scores it at a pretty miserable 33%, but this film's real charm is its unrelenting atmosphere of dread and the deep-space hellscapade it takes you on.
2. In the Mouth of Madness (1994)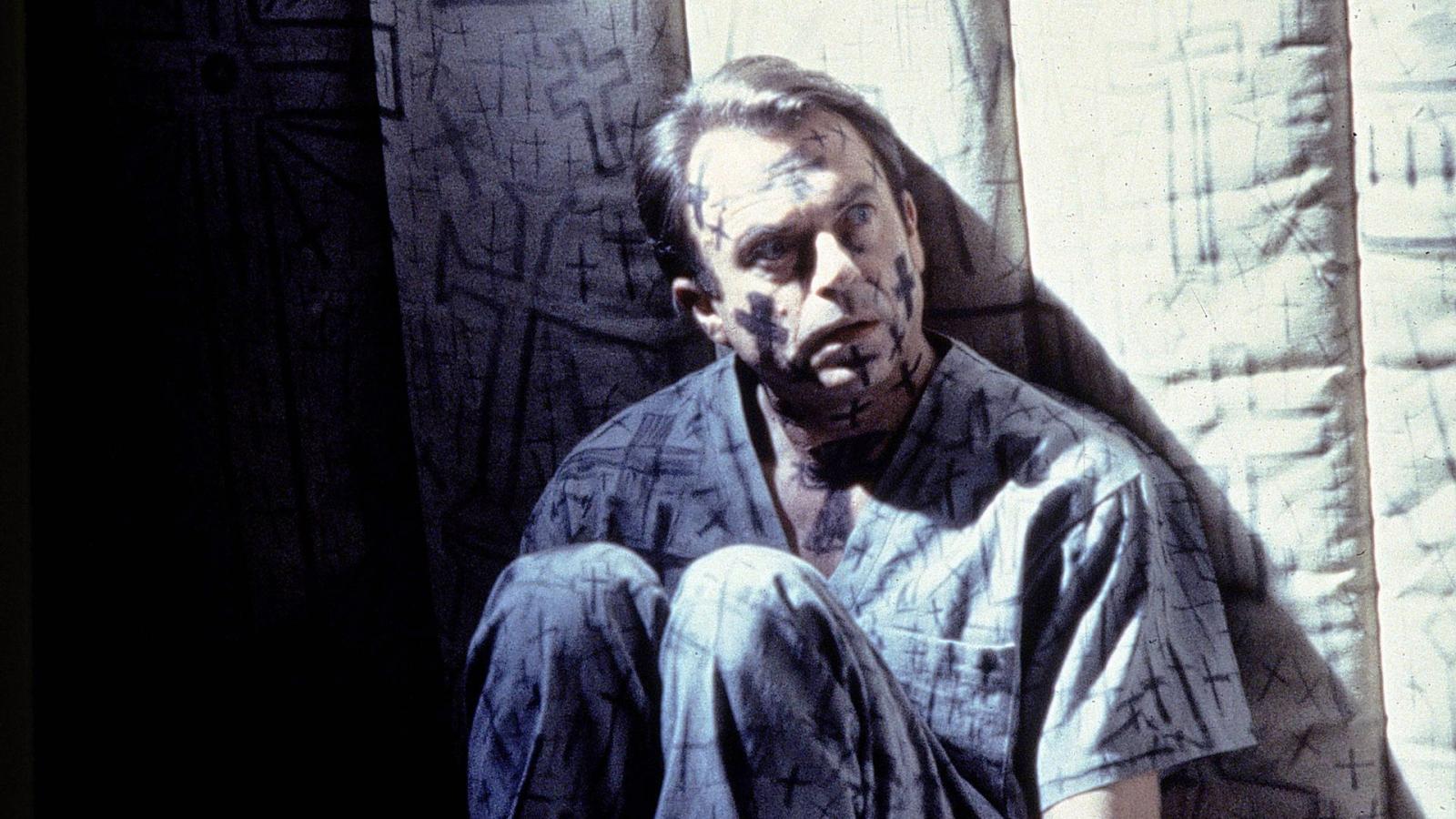 If the title alone doesn't send a shiver down your spine, the story surely will. The plot is centered around an insurance investigator named John, who's tasked with finding horror author Sutter Cane, whose books have the peculiar power to drive readers insane. As he dives into the task, reality and fiction start to blur in a terrifying dance. Directed by horror master John Carpenter, this film melds Lovecraftian elements with psychological horror to create a chilling experience.
3. Cube (1997)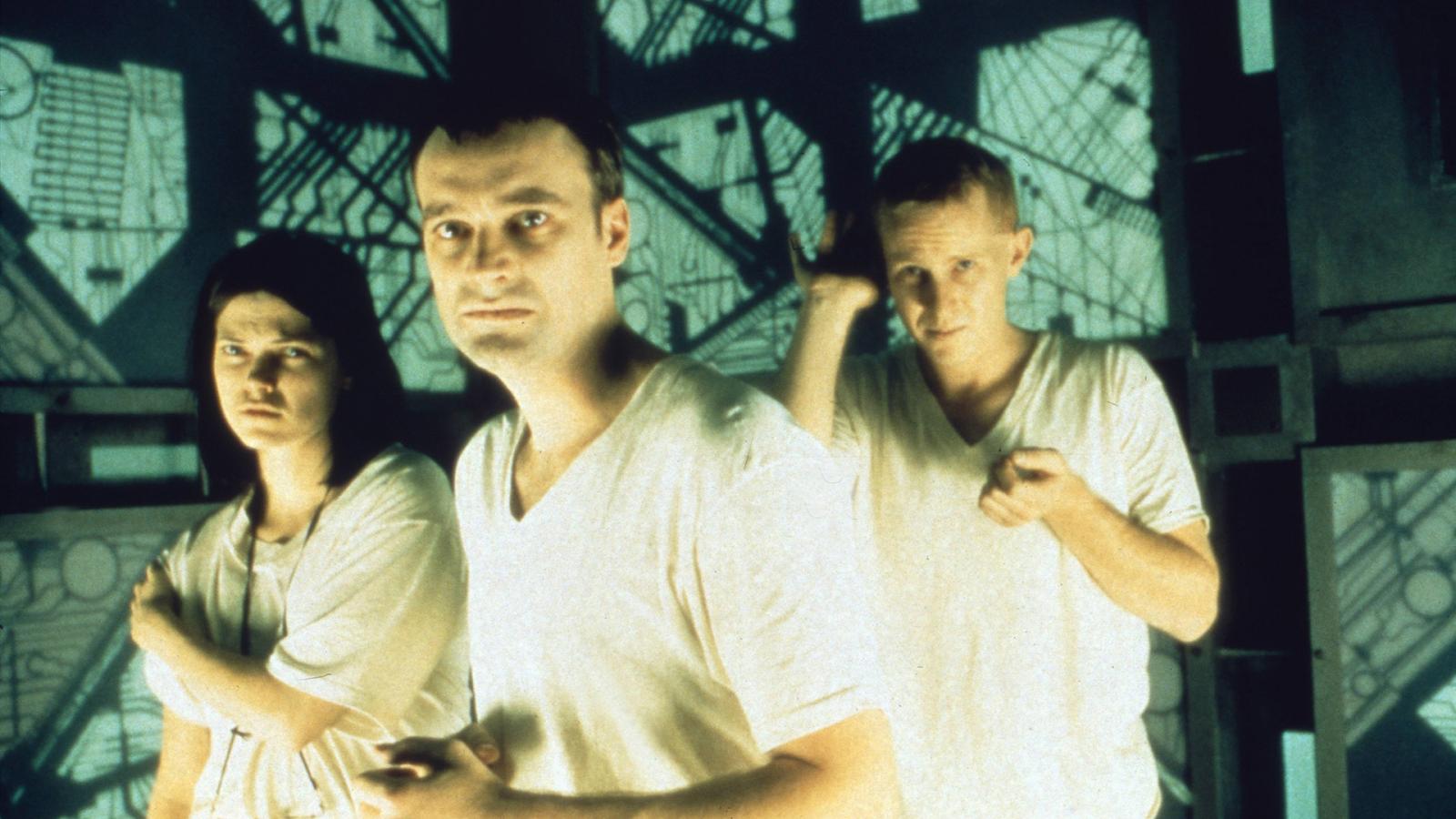 A film with a plot as peculiar as its geometric name, Cube takes claustrophobia and the fear of the unknown to a whole new level. It features a diverse group of people trapped in an endless maze of cube-shaped rooms, each one rigged with different, deadly traps.
This indie Canadian film flew under the radar upon release, but with time, its ingenious plot and well-constructed suspense have turned it into a hidden gem. Don't ask about the Rotten Tomatoes score, though, it's a rather tragic 64%. But give this a watch and you'll find yourself oddly drawn to its bizarre allure.
4. Candyman (1992)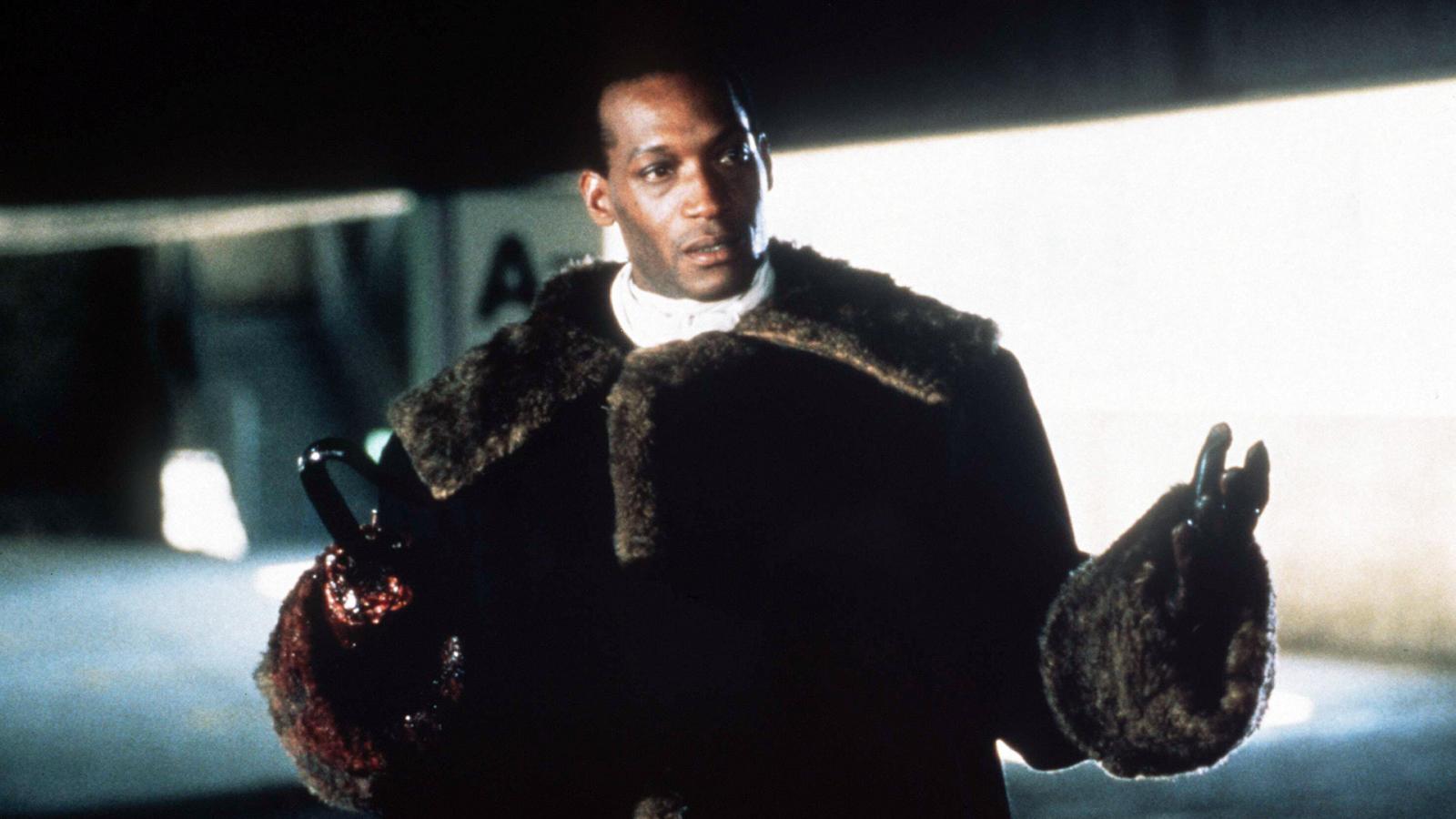 This isn't your typical slasher flick with college kids and cabin woods. No, Candyman takes horror and intertwines it with social commentary, creating an unforgettable narrative that digs deep into the foundations of fear. It's about a graduate student researching urban legends who stumbles upon the tale of Candyman, a figure who's called by saying his name five times in front of a mirror. It grossed over $25 million at the box office, quite a feat for a horror film in the early '90s.
5. Jacob's Ladder (1990)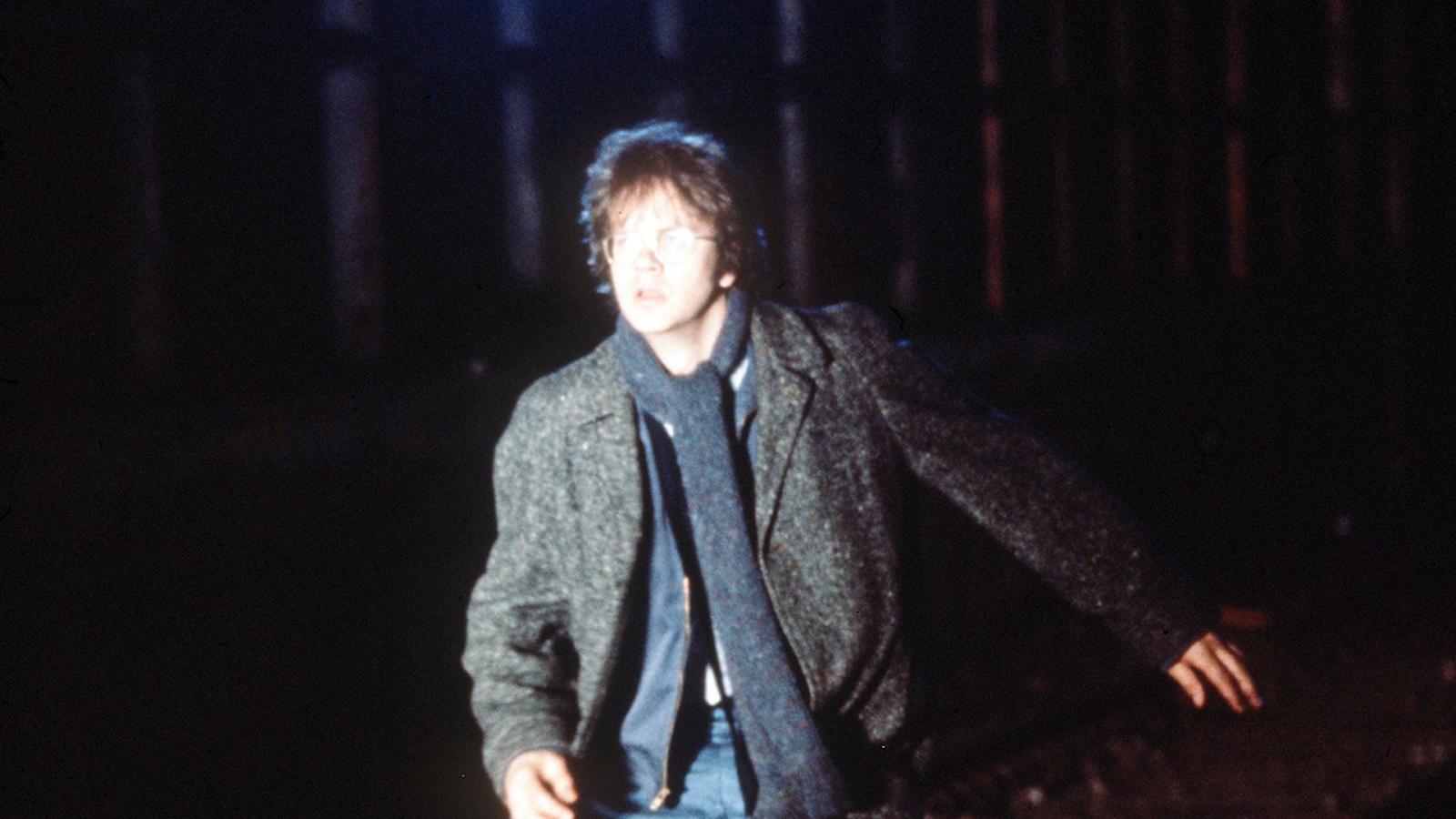 Tim Robbins stars as Jacob, a Vietnam War veteran whose life starts to crumble as he experiences frightful hallucinations and flashbacks. Is it PTSD, or is there something more sinister at work? This psychological horror offers a deep and disturbing look into the human mind and the horrors of war. It may have been overlooked at the box office, but it's garnered a following over the years and holds a score of 72% on Rotten Tomatoes. Don't watch this one alone, trust me.
6. The People Under the Stairs (1991)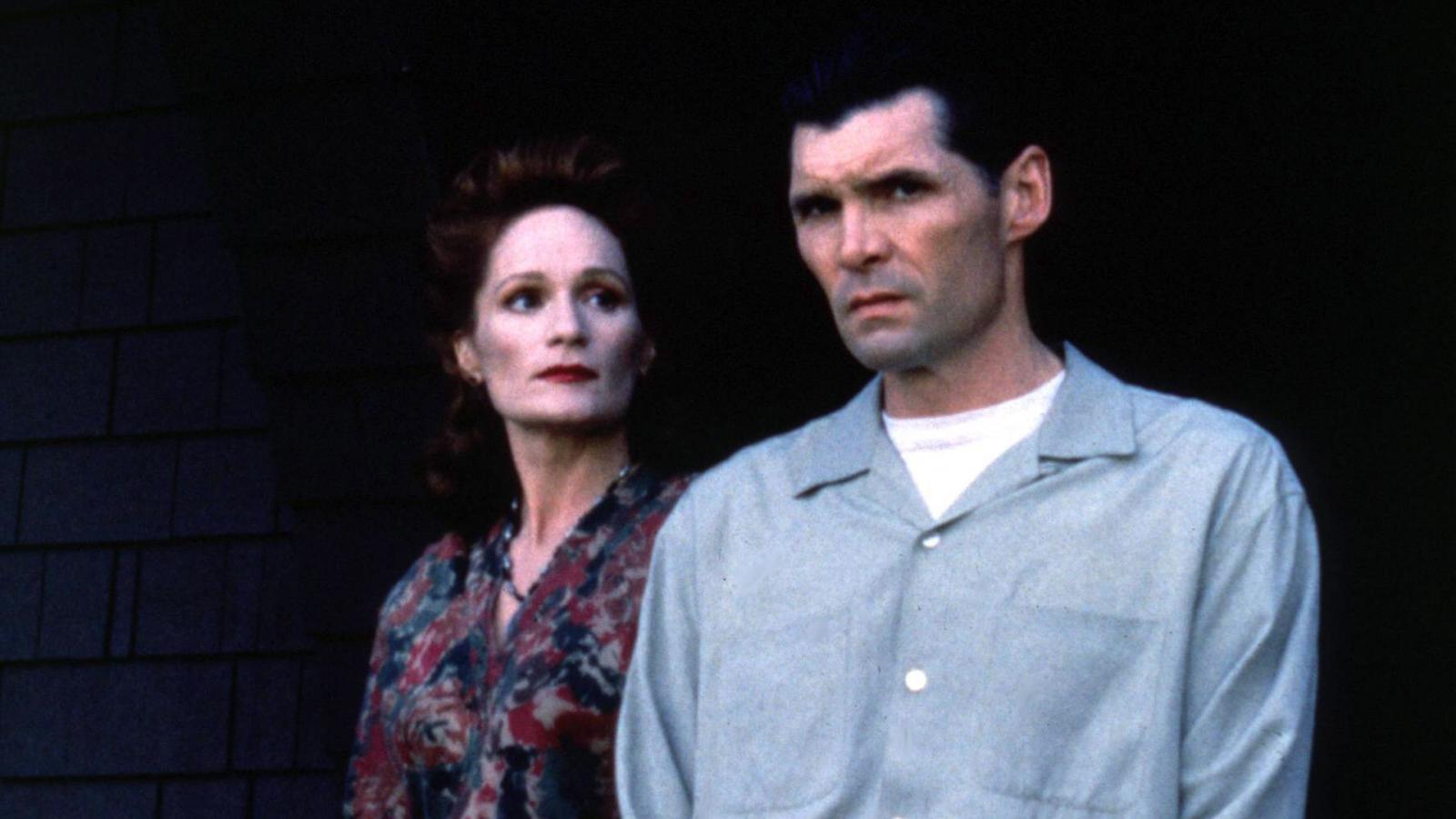 This Wes Craven classic presents a blend of horror and social satire that still resonates even in 2023. When young Fool's family is being evicted, he partakes in a scheme to steal from their greedy landlords, the Robesons. Unfortunately, the house hides a horrifying secret: a horde of children, stolen and deformed, hidden in the walls and basement. Craven based the story on a real news report, adding an extra layer of terror to the film.
7. Dead Alive (Braindead) (1992)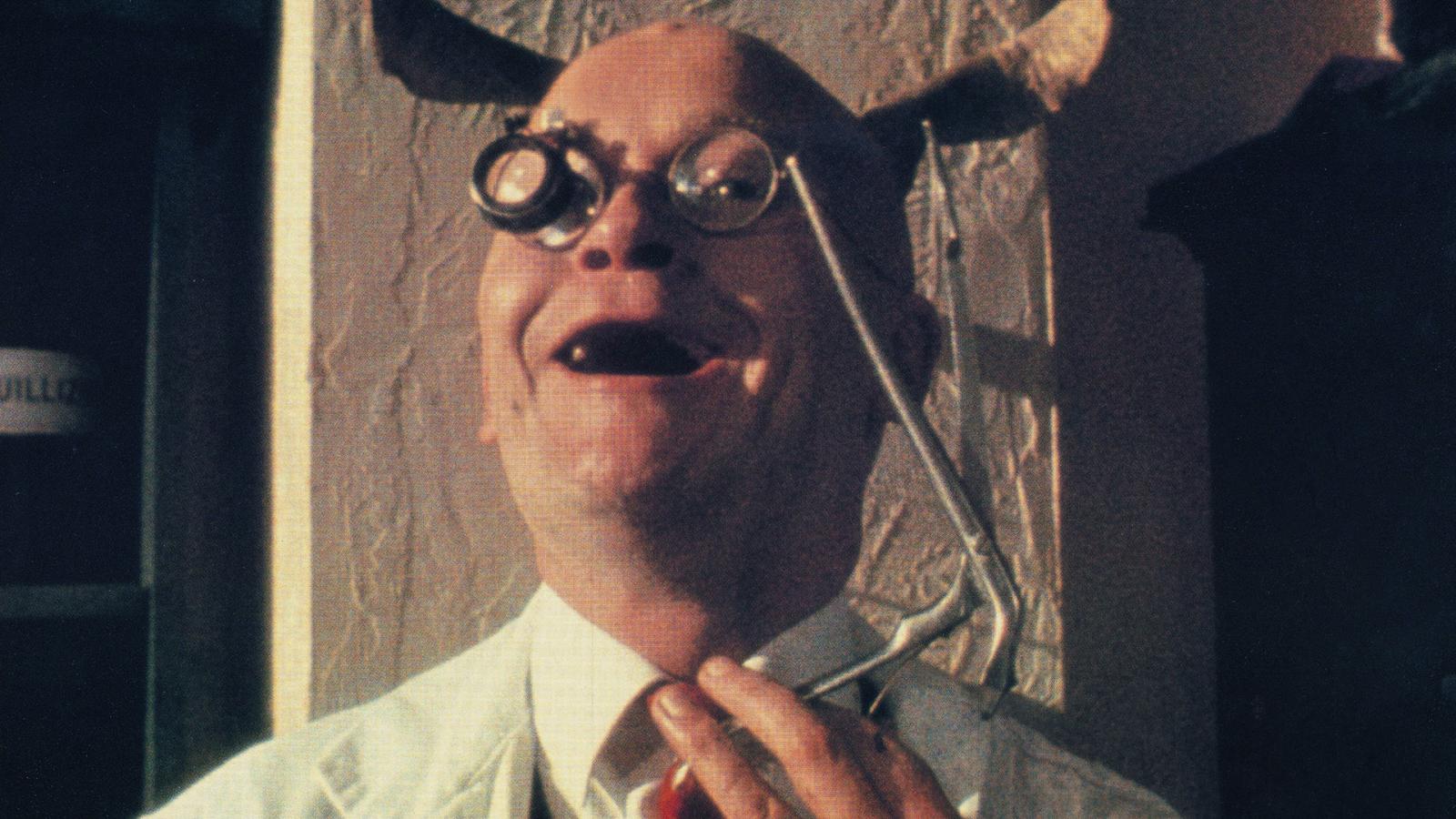 Before he was dealing with hobbits in Middle Earth, Peter Jackson was making a name for himself with this delightful bloodbath. When a Sumatran Rat-Monkey infects Lionel's overbearing mother, she becomes a zombie. As the infection spreads, Lionel must navigate his budding romance with Paquita amidst an escalating undead problem. Known for its extravagant gore (the most fake blood ever used in a film at the time), it was initially poorly received but later hailed as a horror-comedy masterpiece. Its Rotten Tomatoes score stands at an impressive 89%, proving good things come to those who wait (and don't mind a little blood).
8. Ringu (The Ring) (1998)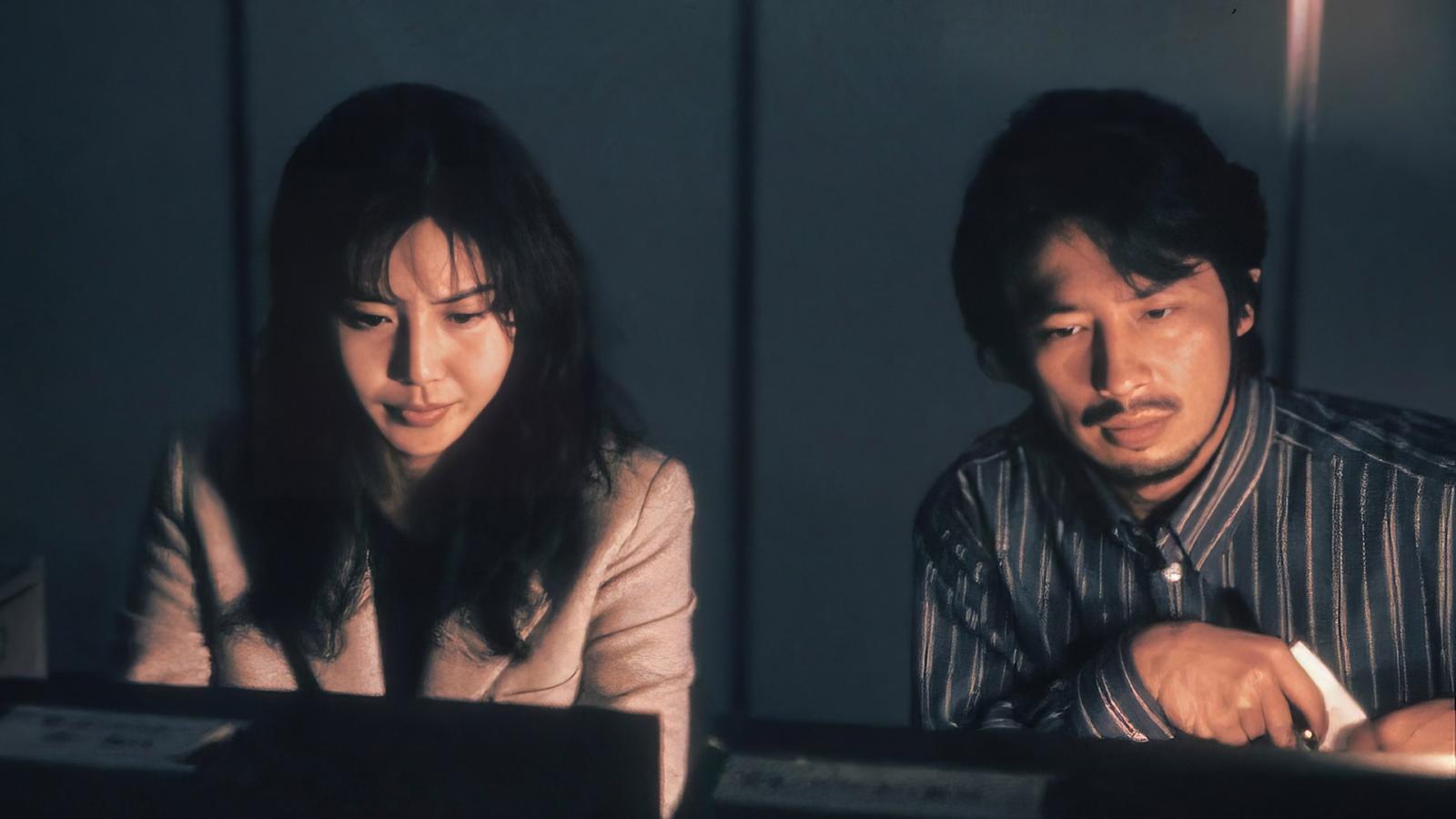 Before Hollywood had its hands on this, it was a Japanese psychological horror film that terrorized audiences with its uncanny atmosphere and unsettling story. It tells of journalist Reiko who investigates a videotape that purportedly causes anyone who watches it to die in seven days. As she digs deeper, she encounters a disturbing backstory involving a vengeful spirit, Sadako. Although it grossed a modest $6 million in Japan, its influence rippled across the world, sparking a trend of J-horror adaptations in Hollywood.
9. Funny Games (1997)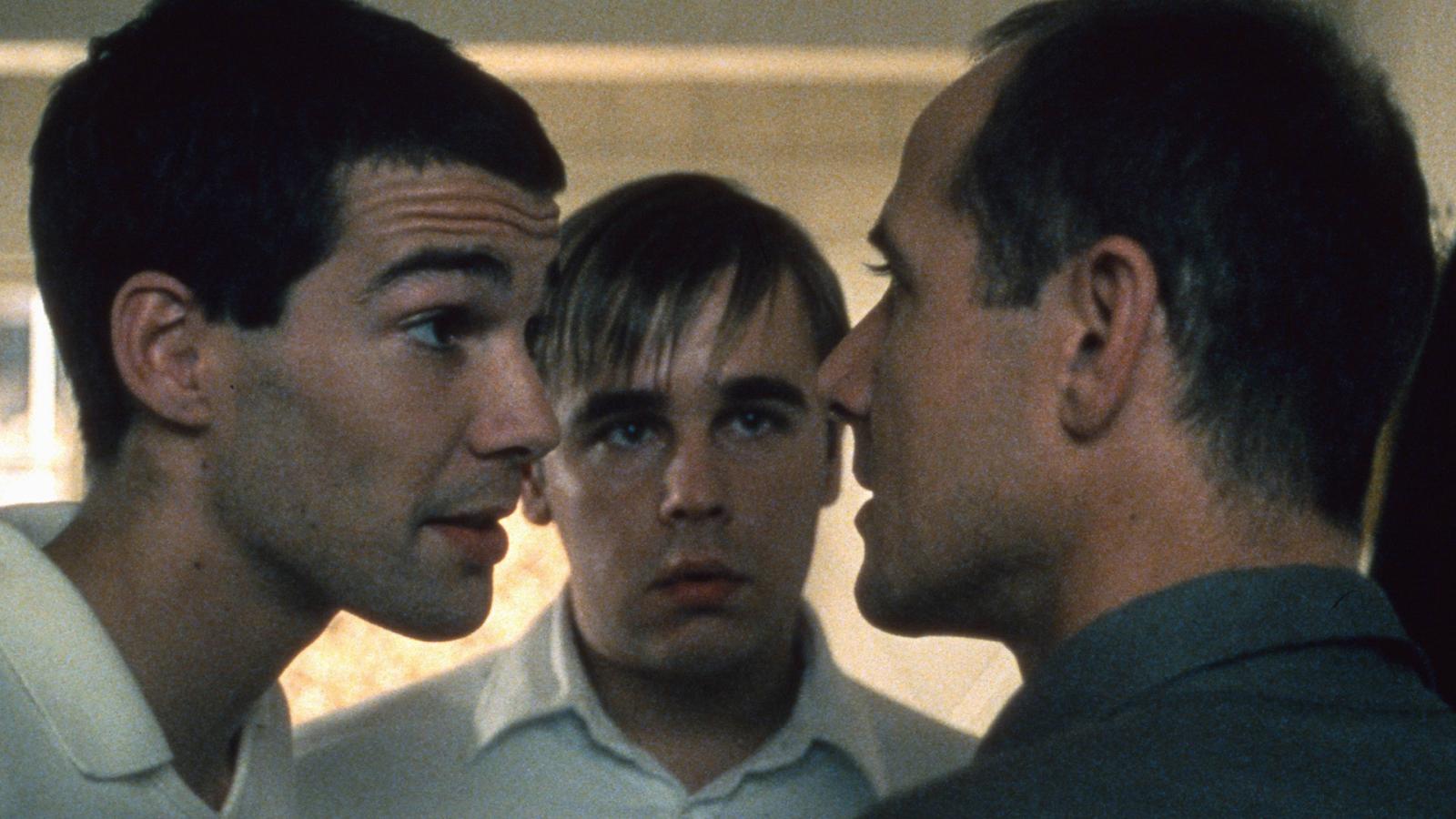 From Austrian director Michael Haneke, this film is anything but funny. When a family arrives at their lake house, they're visited by two seemingly polite young men. Their hospitality quickly fades as the duo subjects them to a series of sadistic games. Often breaking the fourth wall, this film is a critique of violence in media and leaves you questioning your role as the viewer.
10. Dark Water (2002)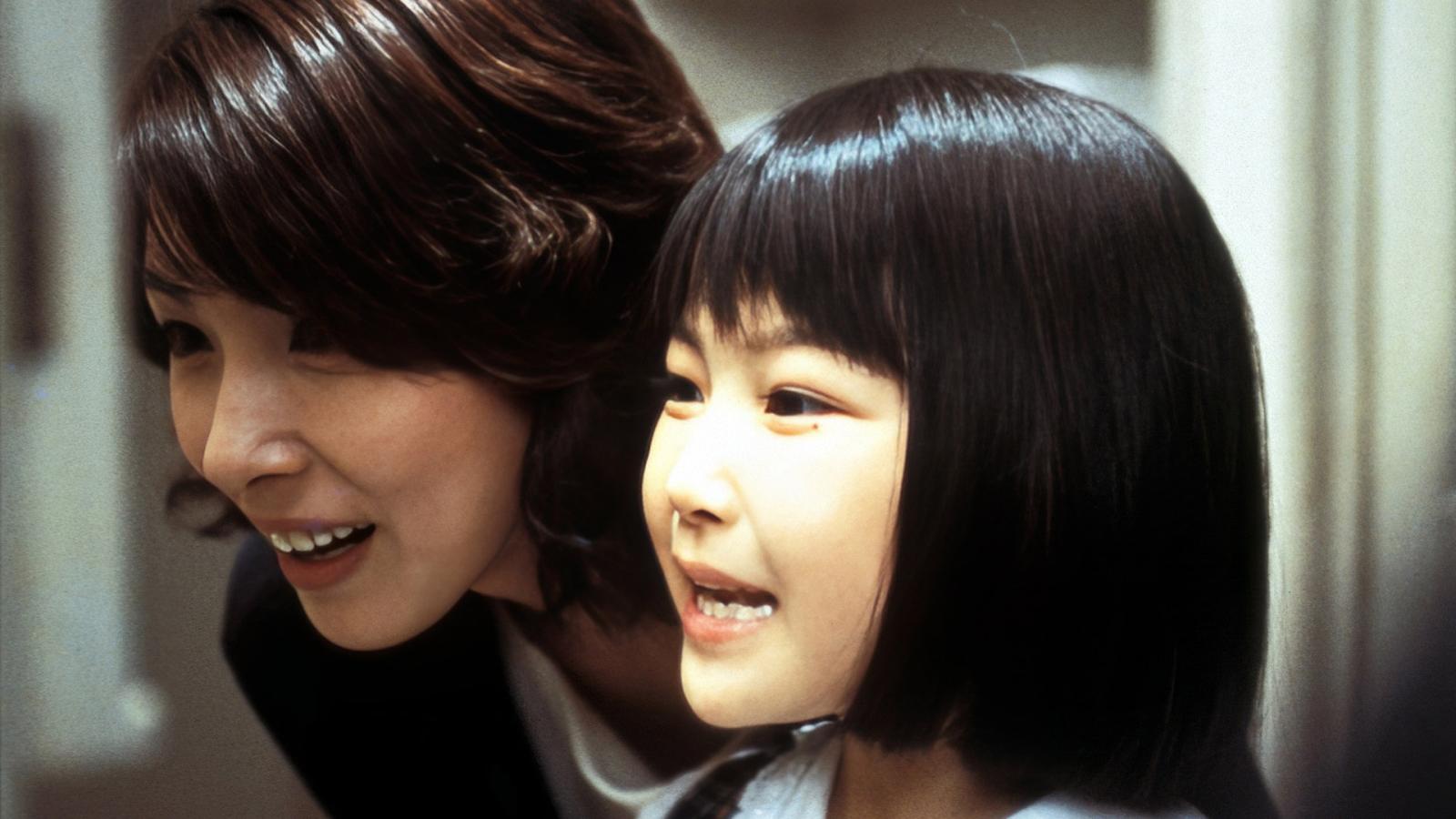 Dark Water is yet another (underappreciated) J-horror gem. A recently divorced mother, Yoshimi, moves into a run-down apartment with her daughter, Ikuko. Soon, they are haunted by persistent water leaks and the apparition of a small girl. While box office figures are a little murky, the film's eerie atmosphere and psychological horror seeped into audience's hearts and made it a crucial part of the J-horror wave. You might want to check your ceiling for water stains after watching this one.
11. Dust Devil (1992)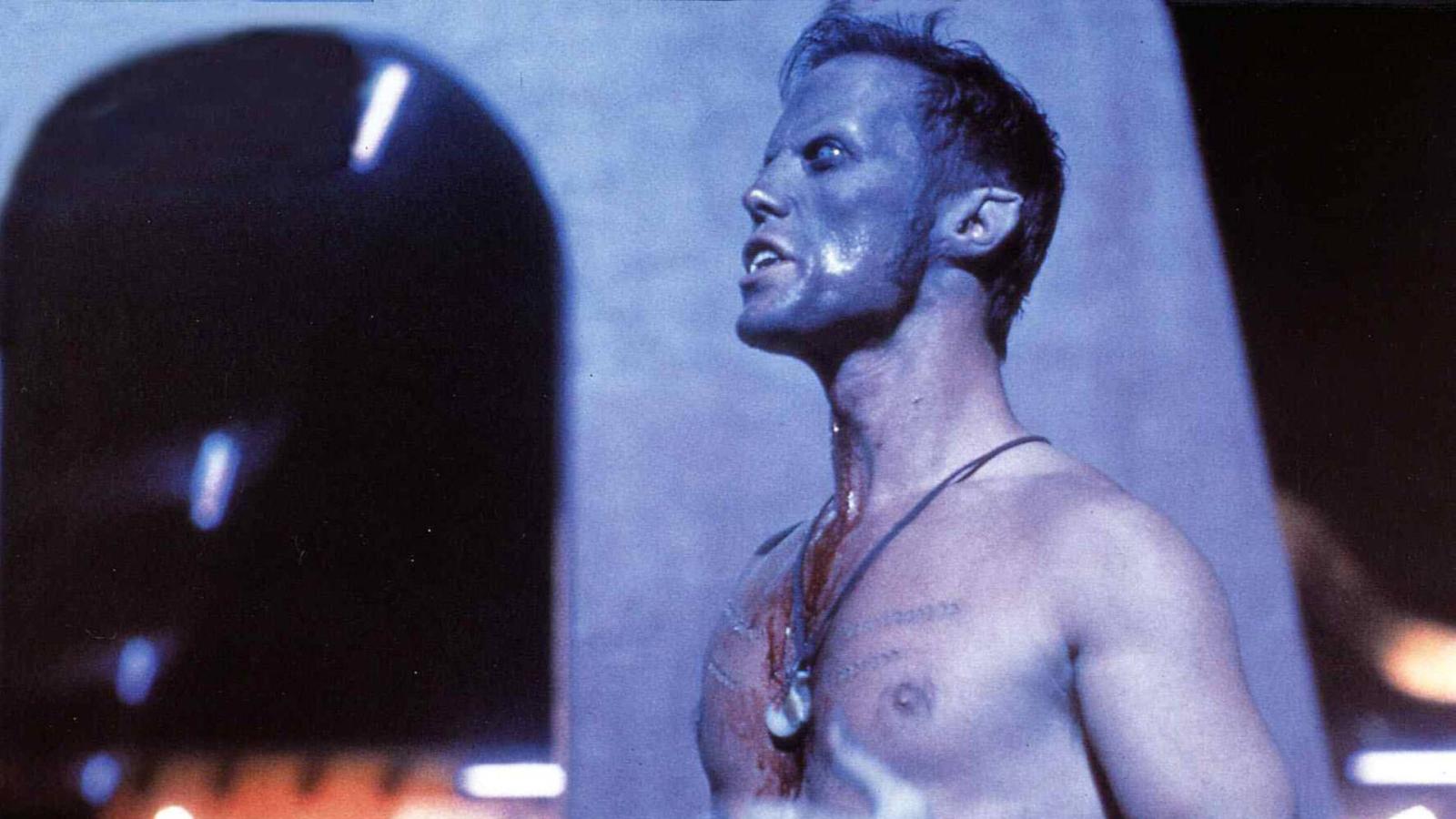 This South African horror follows the journey of a woman named Wendy, who crosses paths with a mysterious hitchhiker in the desert. As she becomes entranced by the stranger, it's revealed he is a "Dust Devil," a shape-shifting, supernatural serial killer. The film, unfortunately, went through production hell and ended up a box office disappointment, but its mythological storytelling, enchanting cinematography, and chilling suspense have since drawn a cult following.
12. Mimic (1997)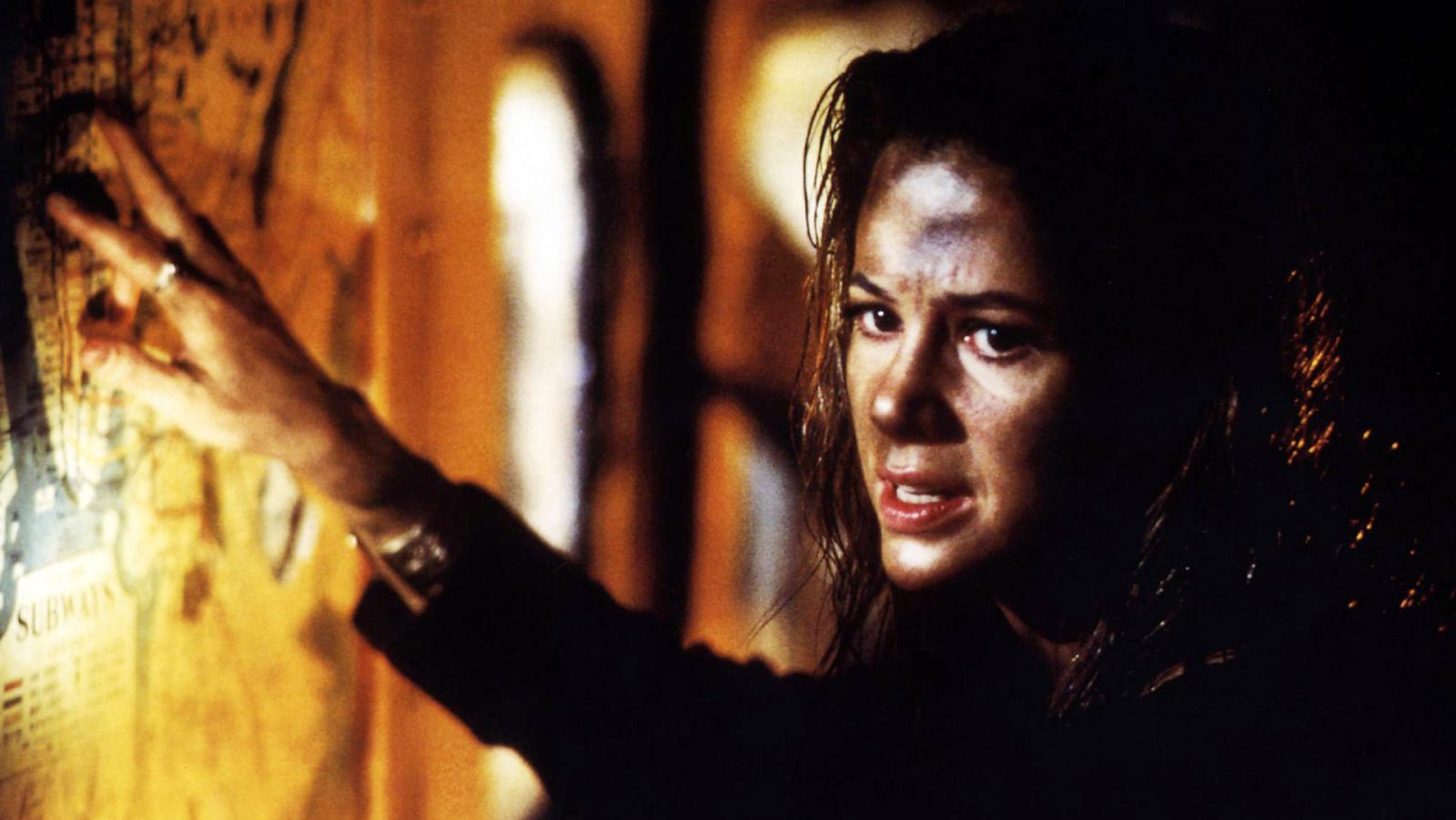 Directed by Guillermo del Toro, Mimic is set in a post-epidemic New York City where genetically engineered insects, initially created to control disease-spreading cockroaches, have evolved into man-sized, man-mimicking killers. With a Rotten Tomatoes score of 65%, it might not be del Toro's highest-rated film, but it definitely showcases his knack for creating monster-filled nightmares that blend horror, science fiction, and the beauty of grotesque.
13. Ravenous (1999)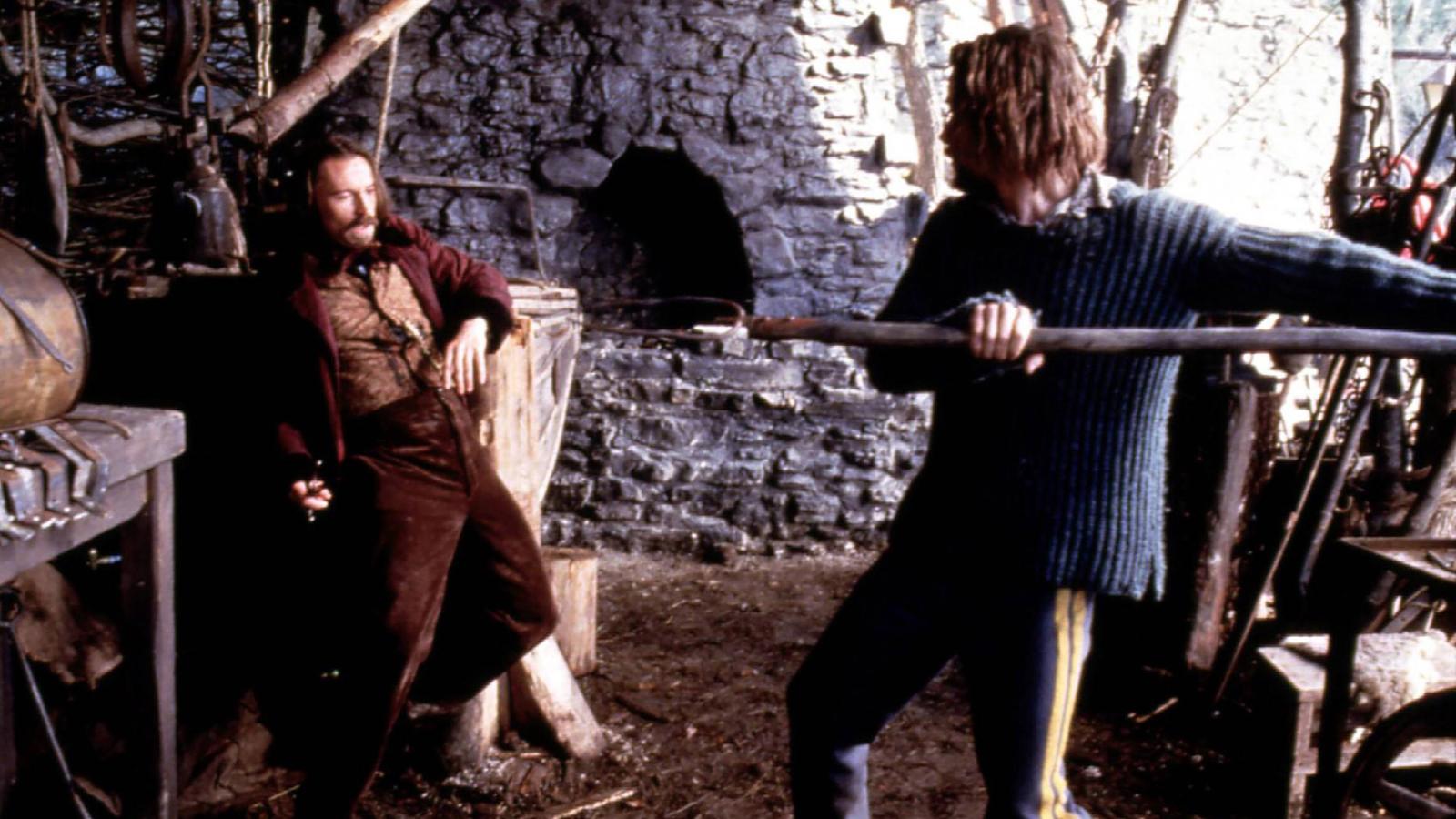 A lesser-known horror set in the backdrop of the Mexican-American War, it tells the tale of Captain John Boyd who's stationed at a remote fort in the Sierra Nevada. The fort's routine is disrupted by a stranger who tells a terrifying story of cannibalism. As the crew investigates, a dread-filled spiral of paranoia and hunger unfolds. Though the film failed to whet the appetite of the box office, it has found a second life among horror fans who savor its unsettling plot and unique blend of dark humor.
14. The Blair Witch Project (1999)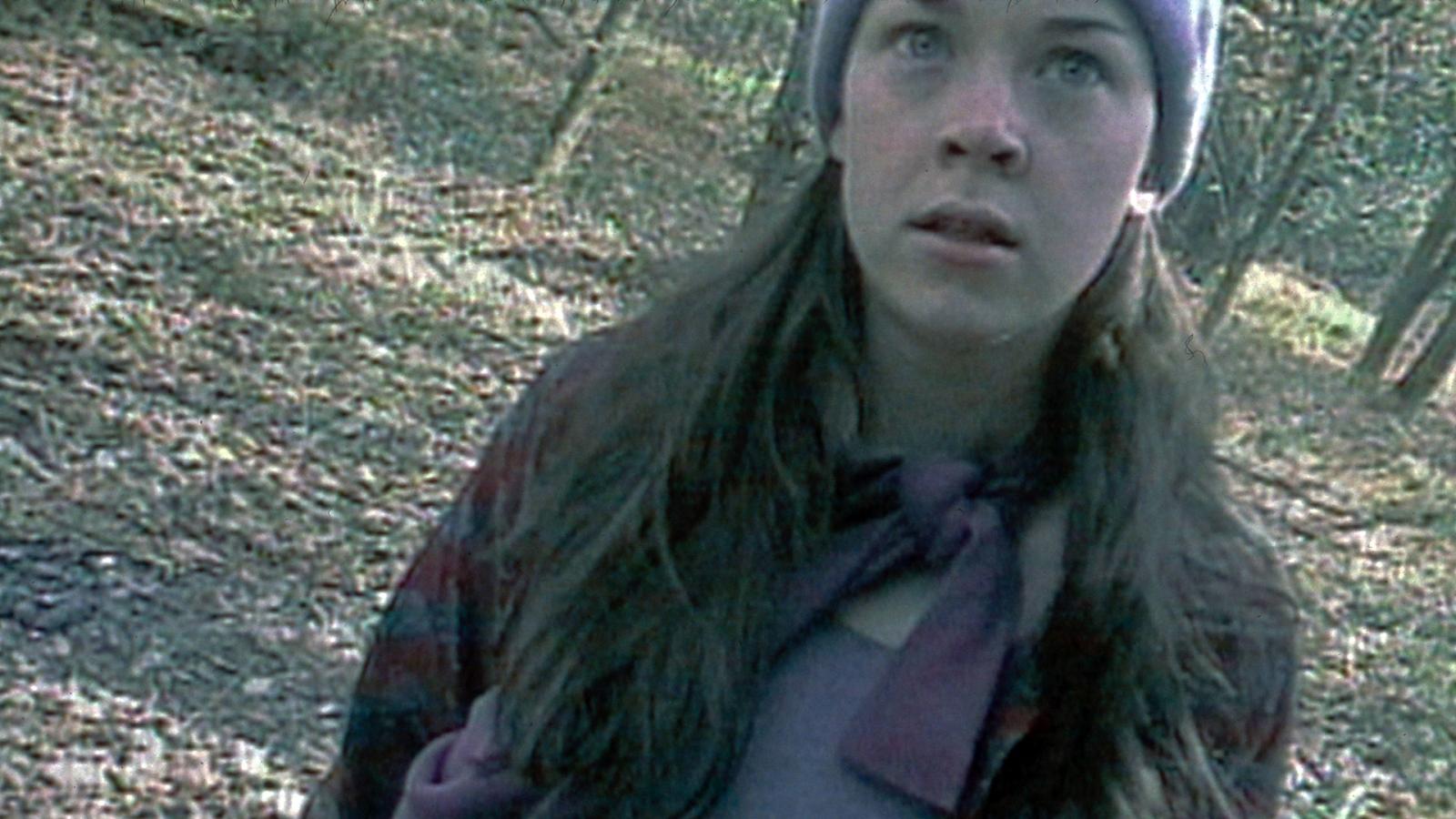 Let's end this list with a bang. Or rather, with the whisper of leaves in the dark and the frantic breaths of terrified students lost in the Maryland woods. Documenting their quest to uncover the local legend of the Blair Witch, this film popularized the found footage genre. Trivia: this indie film was made on a shoestring budget of $60,000 but raked in an astonishing $248 million worldwide. The film's infamous shaky camera work might leave you a bit dizzy, but the terror it instills is rock-steady.