From Winterfell to Hollywood — see how the cast has changed.
Kit Harington (Jon Snow)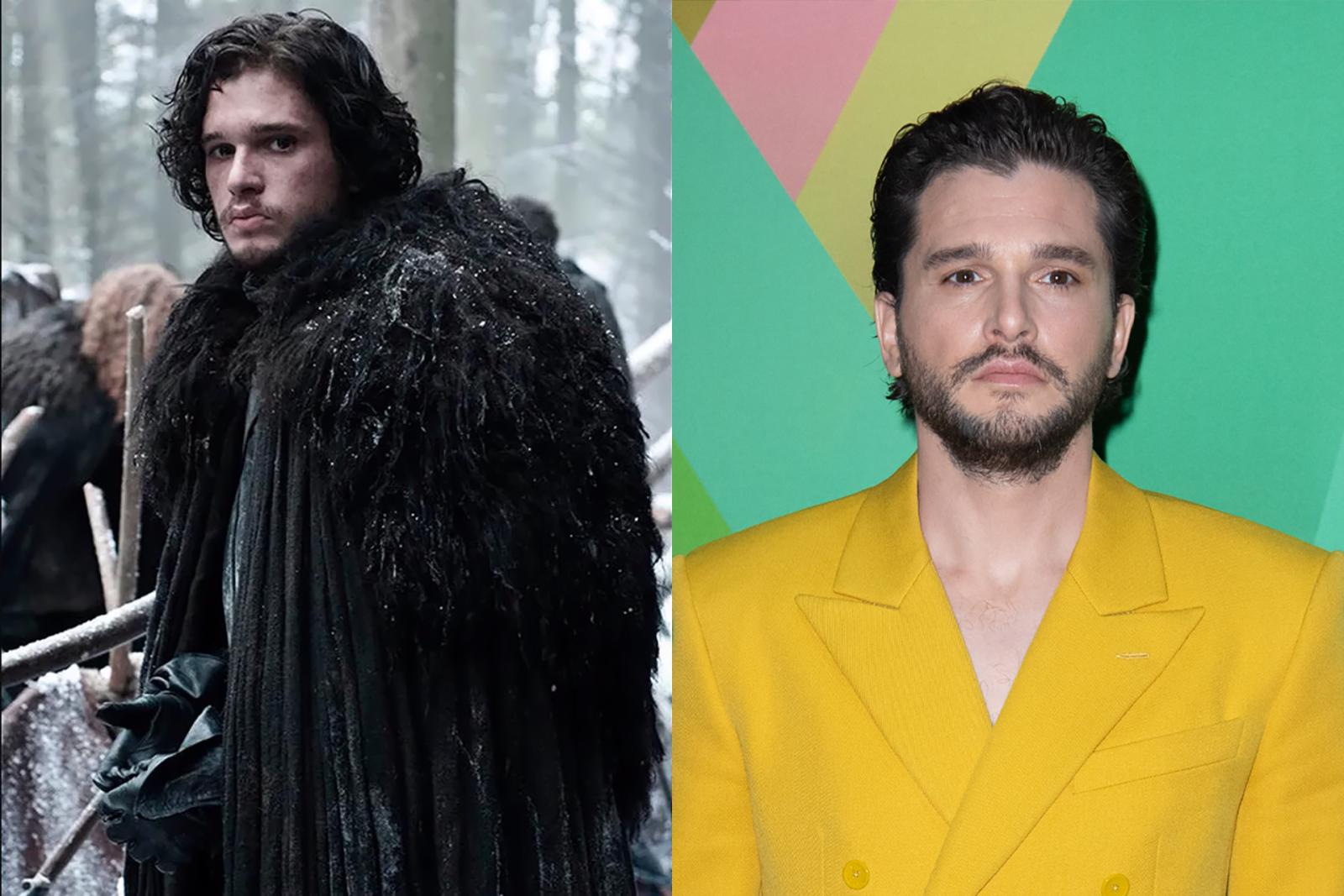 The role of Jon Snow was a great success for Kit Harington, and it paved the way for the actor to the big screen. He was nominated for an Emmy and a Saturn Award for Best Supporting Actor and became one of the highest paid stars in television, earning $1.1 million for each episode of Game of Thrones. In 2018, Kit married Scottish actress Rose Leslie, who played the role of the wildling Ygritte. They had a son in early 2021.
Emilia Clarke (Daenerys Targaryen)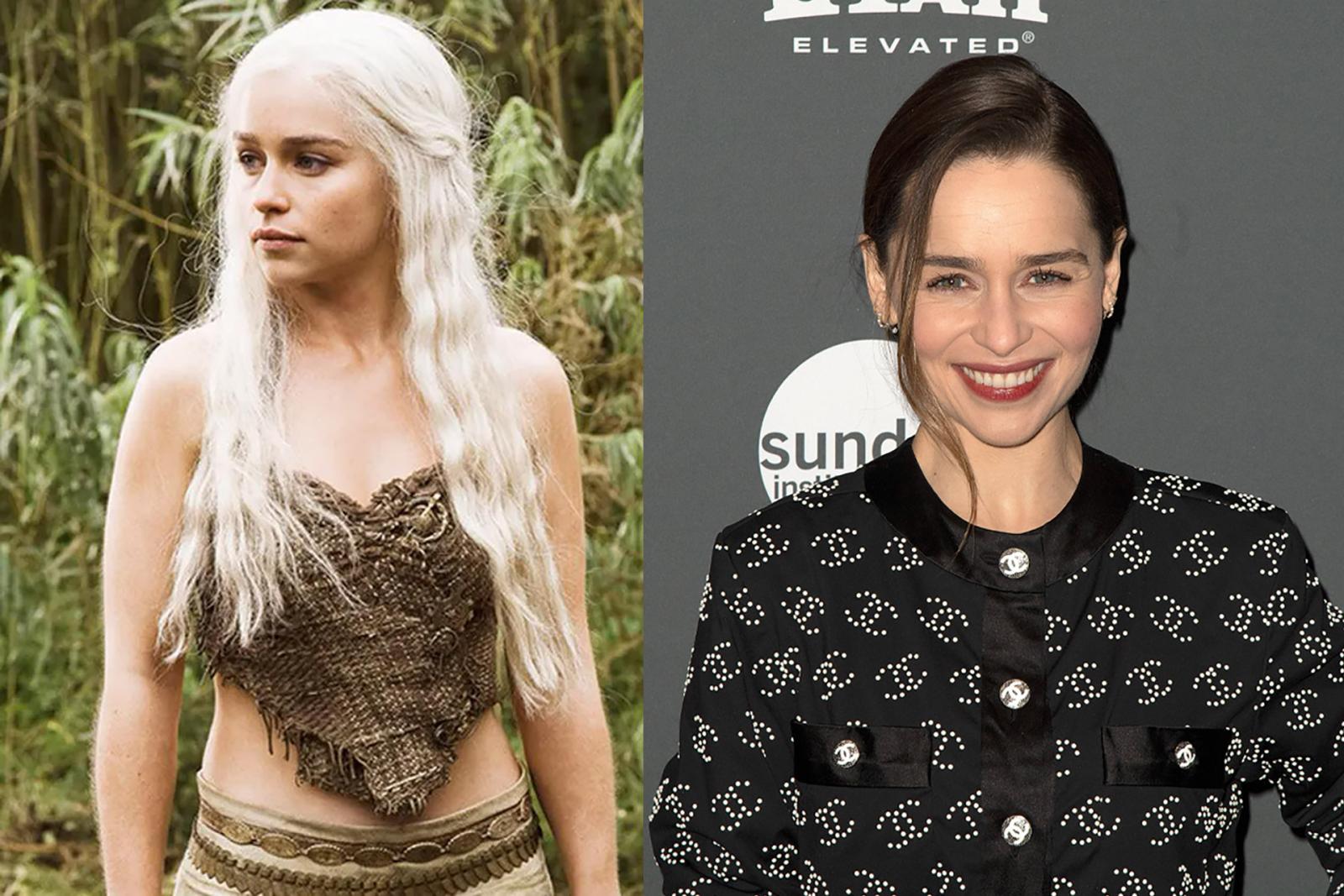 Before starring in Game of Thrones, the actress played only episodic roles. After being cast as Daenerys, she became truly famous and started getting roles in big projects like Terminator Genisys, Me Before You and many others. Now the actress continues to actively star in films and work with major fashion brands — in particular, Emilia participates in advertising campaigns for Dolce & Gabbana.
Richard Madden (Robb Stark)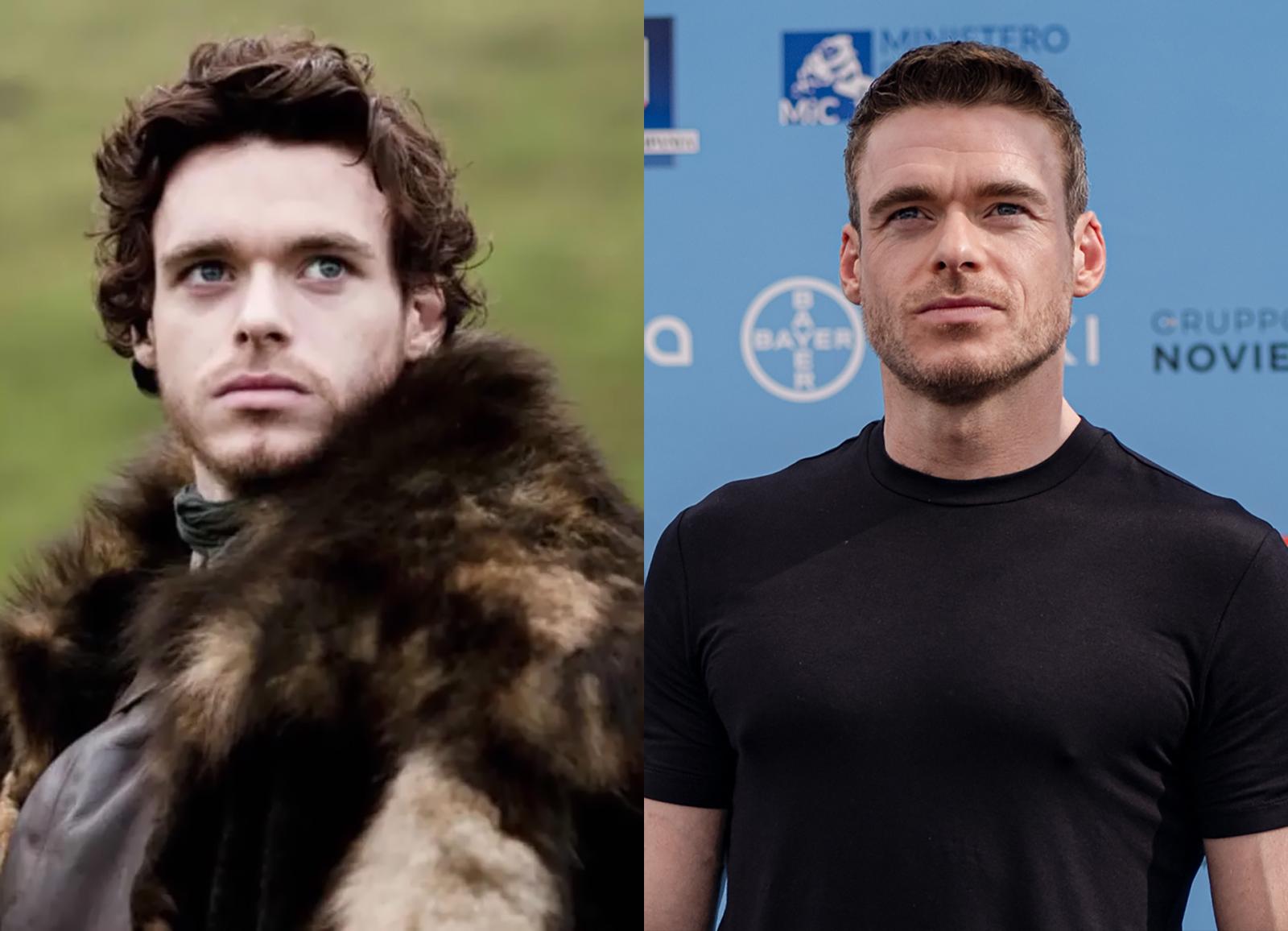 Richard Madden played the eldest Stark son who was to become the King in the North. The role of Robb Stark was one of the most important for him, since after that many directors began inviting him to their projects. You could see Richard in Cinderella, Bastille Day and the historical series Medici. And in 2021 he starred in the new Marvel movie Eternals.
Maisie Williams (Arya Stark)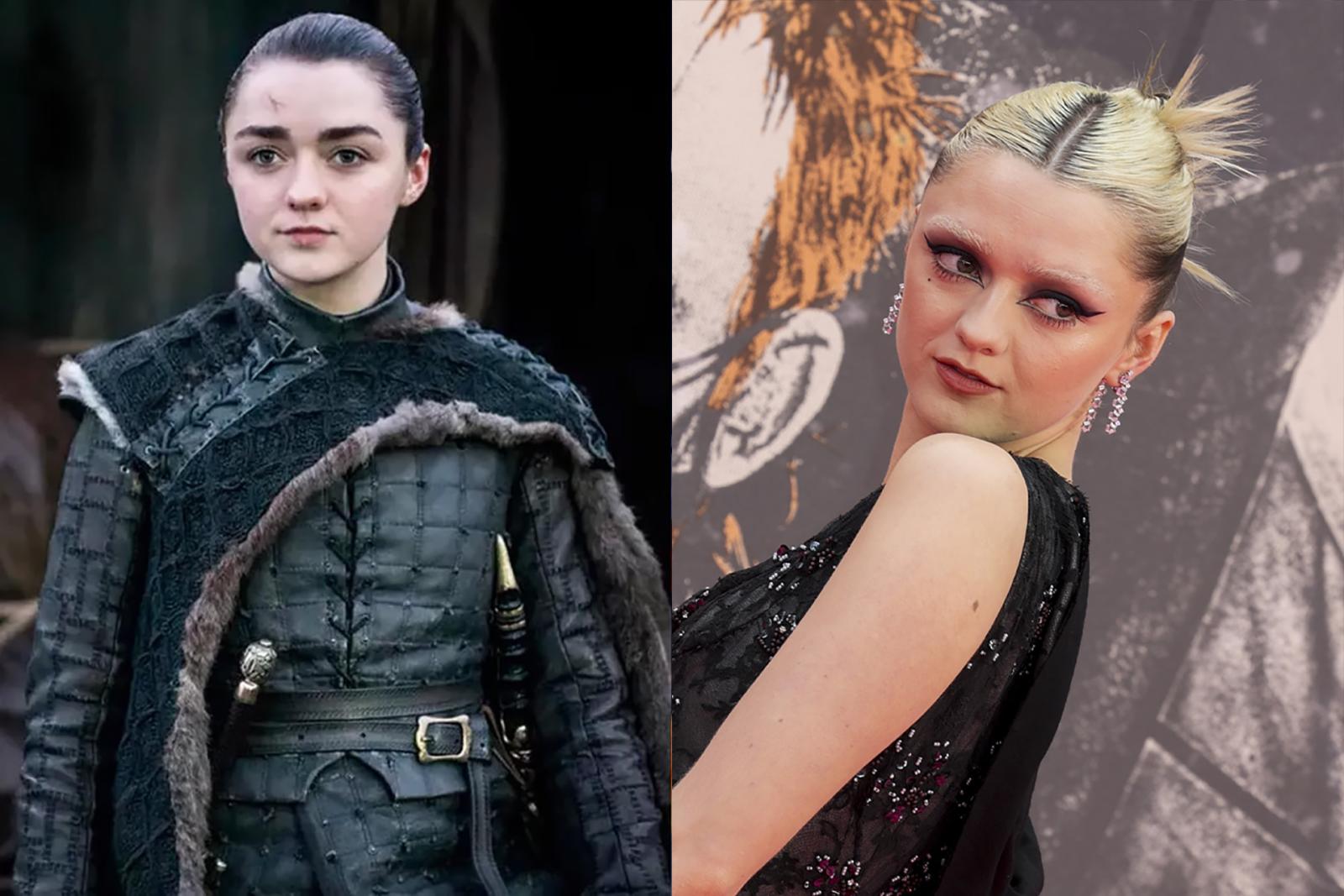 Maisie landed a role on the show at the age of 12 and has been a superstar ever since. After the popular series ended, the girl took on new projects and developed as an actress. But she has yet to get a more prominent role than that of a girl that has no name. Interestingly, Maisie also maintains a close relationship with her on-screen sister Sophie Turner in real life.
Natalie Dormer (Margaery Tyrell)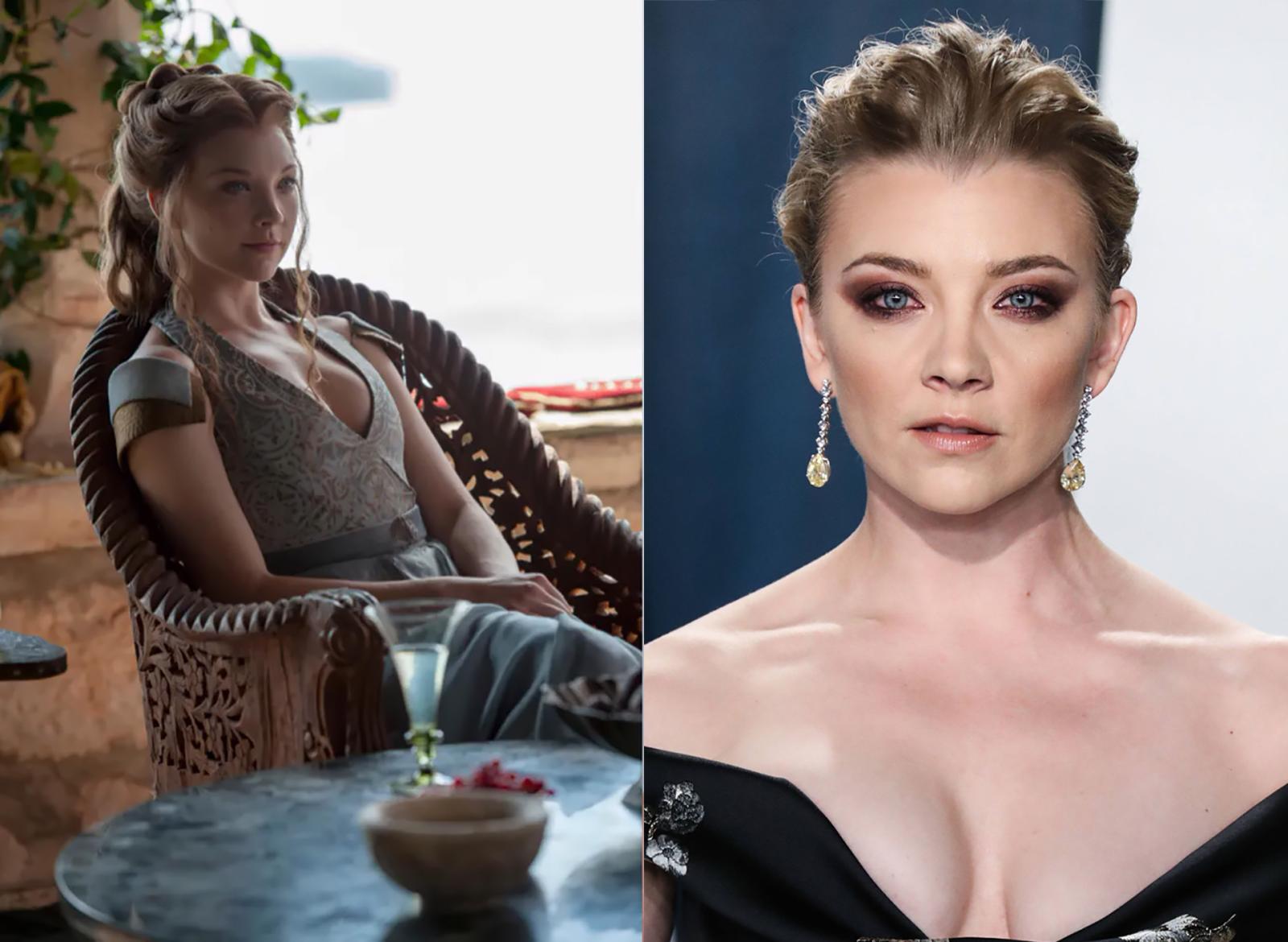 The actress who played the role of Margaery Tyrell in Game of Thrones is known to audiences not only for that series, but also for a number of other popular projects, including The Hunger Games: Mockingjay – Part 1, The Tudors and Captain America: The First Avenger. Nevertheless, the show helped the actress boost her career. In the spring of 2021, Natalie gave birth to a daughter and now devotes all her time to motherhood.
Nikolaj Coster-Waldau (Jaime Lannister)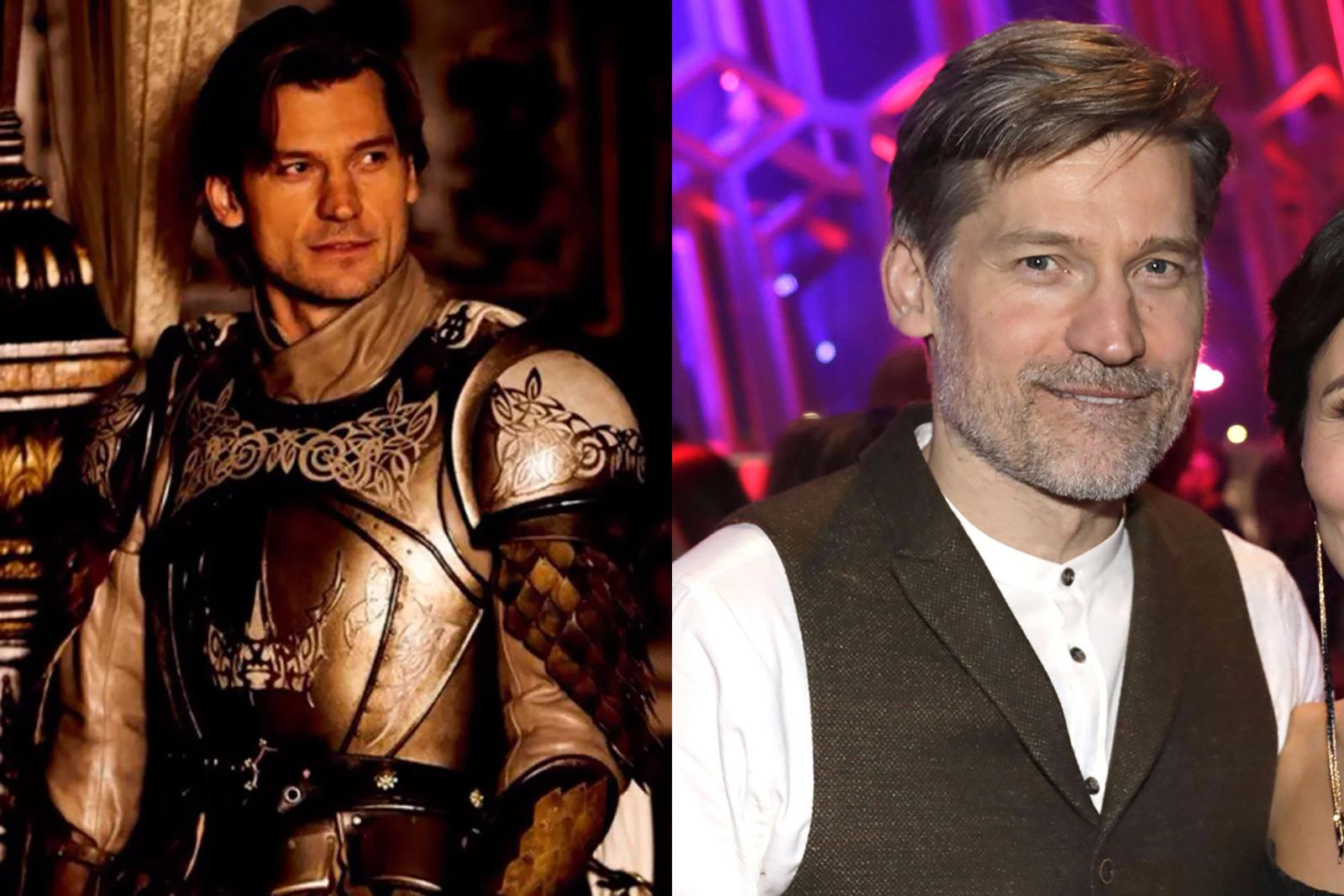 The actor who played Jaime Lannister in Game of Thrones is known to audiences for a number of other popular films, including Black Hawk Down, Headhunters and Oblivion. After starring in the cult series, Nikolai continues trying out different roles and participating in new projects. The actor is married to singer Nukâka Motzfeldt and they have two daughters.
Lena Headey (Cersei Lannister)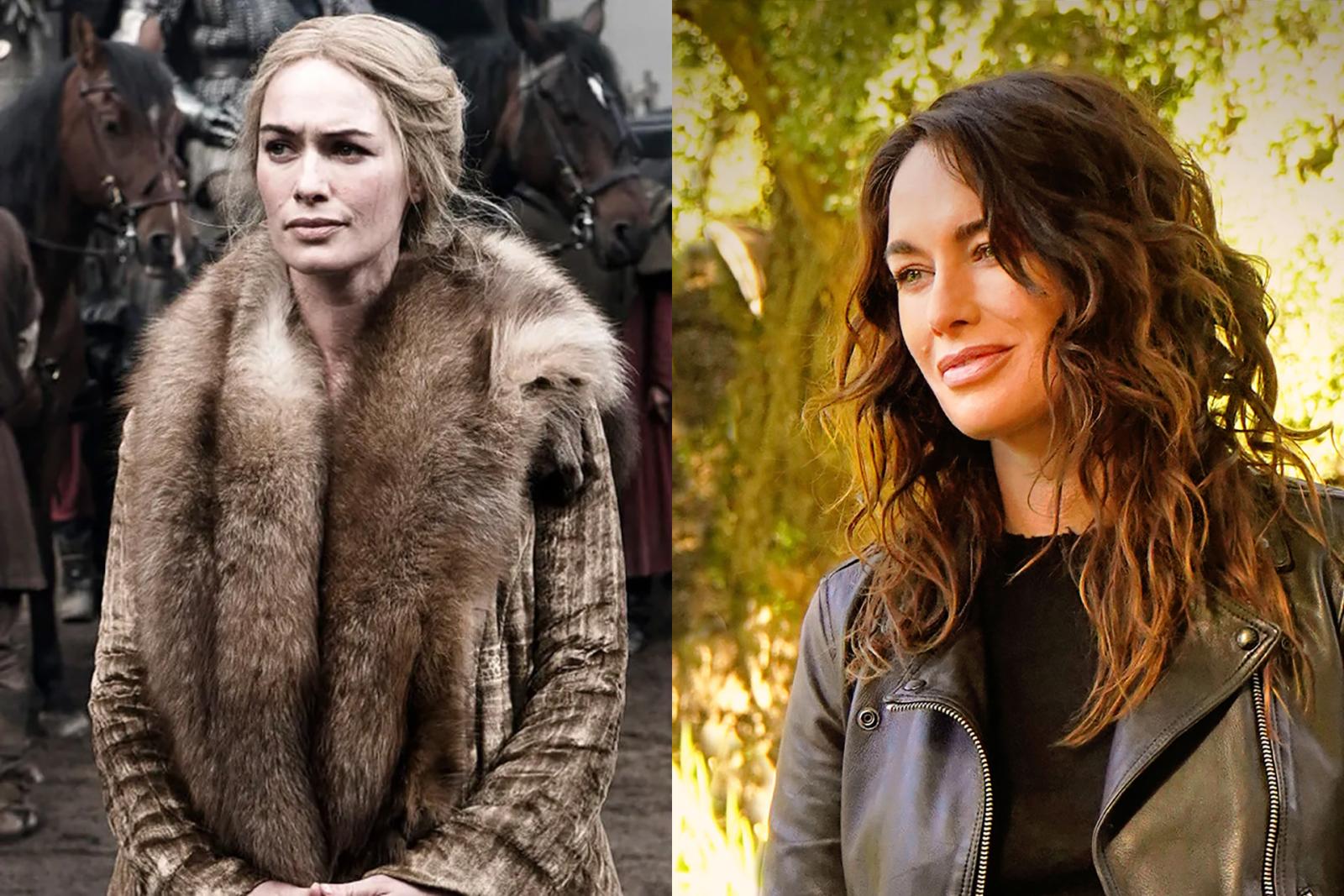 Despite the fact that the actress has been active on the big screen since the 90s, it was the role of Cersei Lannister in Game of Thrones that brought her worldwide fame. During the filming, Lena had a son named Wylie from her first husband, musician Peter Loughran. She then divorced him and had a daughter Teddy from another husband. After the series ended, the actress continued to act, but we have not yet seen any new big projects with her participation. In 2022, Headey married actor Marc Menchaca.
Peter Dinklage (Tyrion Lannister)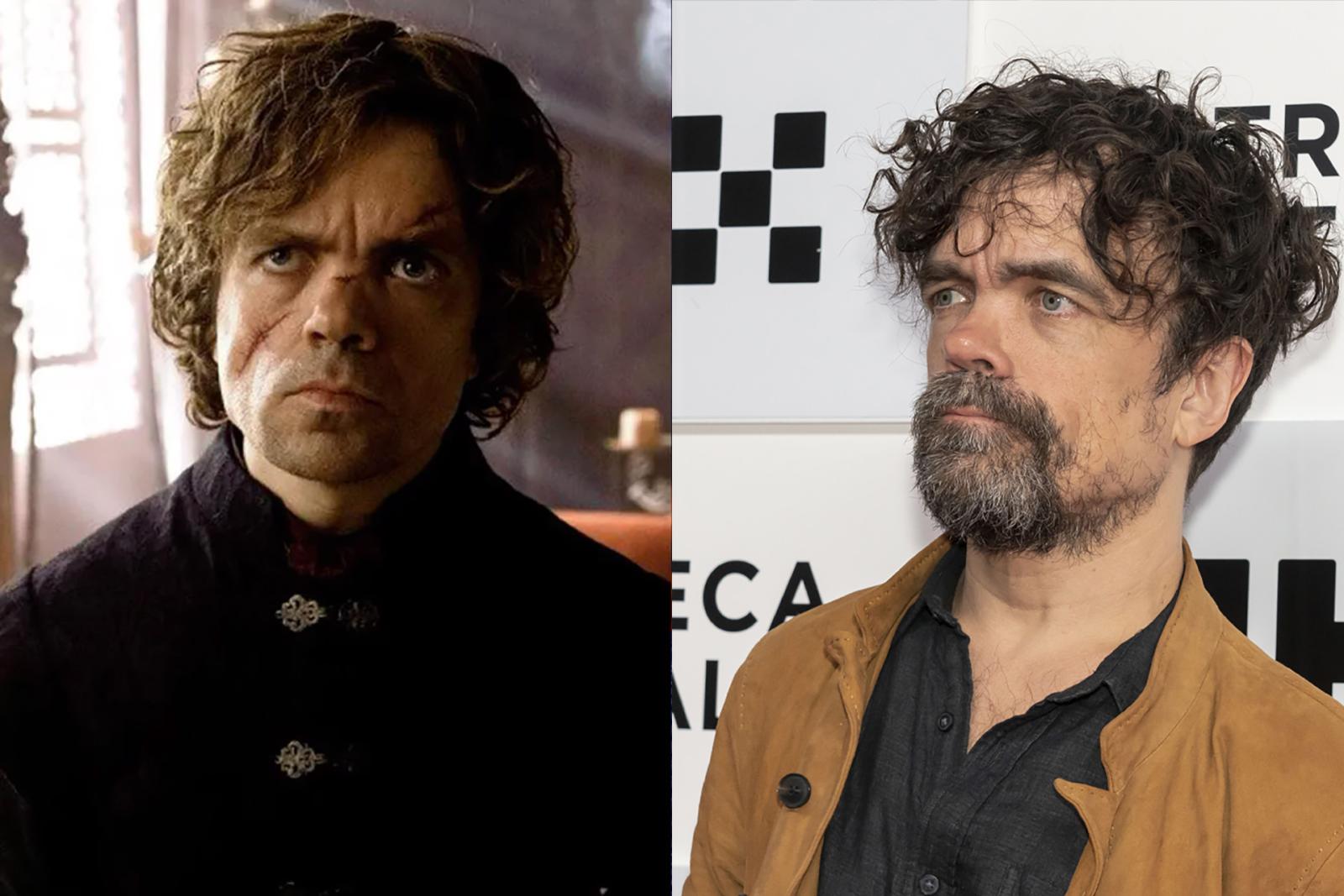 Peter's career started in the 90s, but he didn't really become popular until the early 2000s, with the release of The Station Agent. His other famous films include Find Me Guilty, Death at a Funeral and The Chronicles of Narnia: Prince Caspian. He received three Emmys and a Golden Globe for his role as Tyrion Lannister in Game of Thrones, as well as lots of love for his character. The actor has been married to director Erica Schmidt since 2005 and they have two children.
Sophie Turner (Sansa Stark)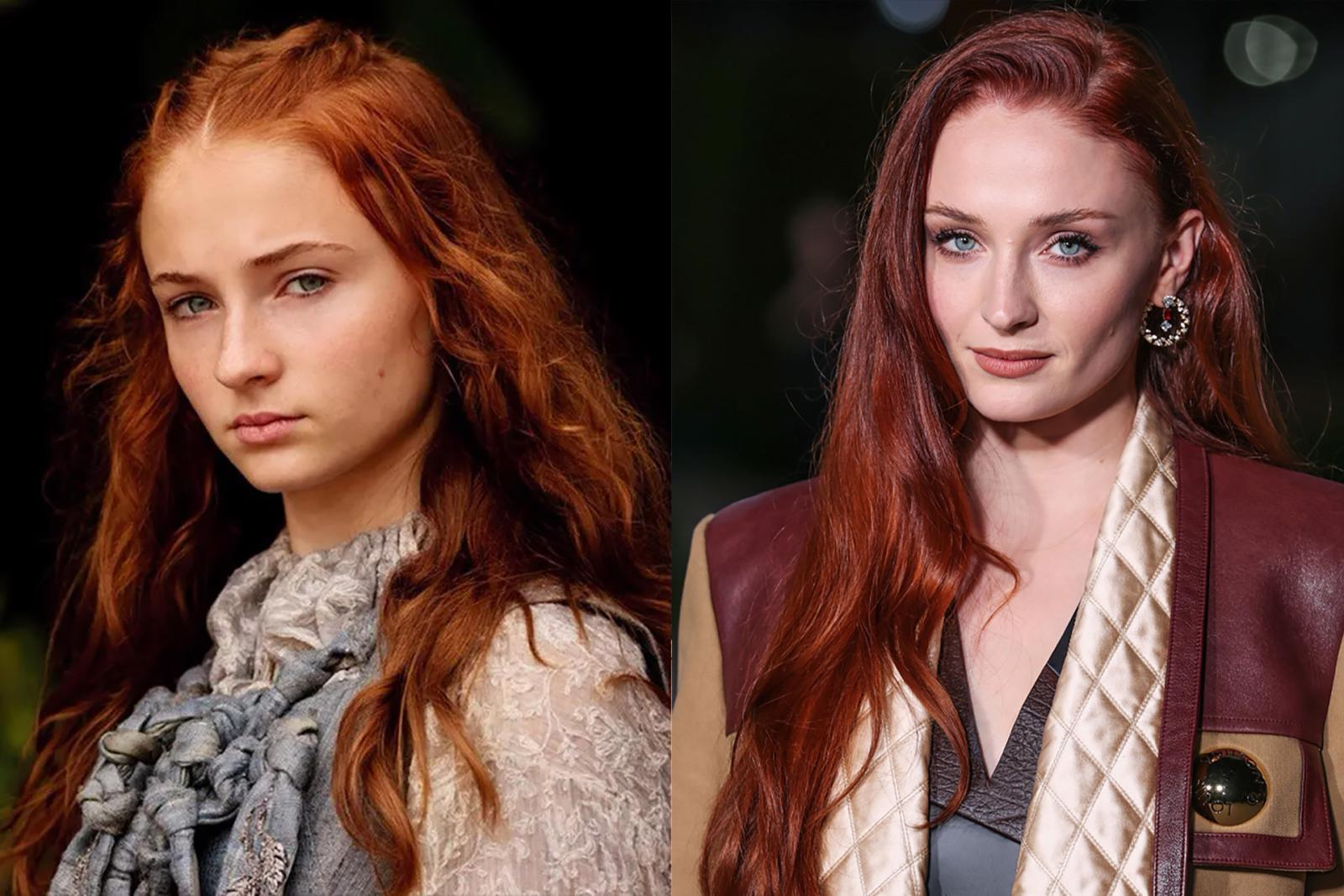 Sophie Turner got a role on the show when she was just 13 years old. Her brilliant performance brought her five Screen Actors Guild Award nominations and international acclaim. Sophie literally grew up on the screen and is so loved by audiences and movie producers that she had no shortage of interesting projects to join after the series ended. The girl starred in two installments of X-Men, and in 2019 she married musician Joe Jonas, with whom they are raising two daughters.
Jason Momoa (Khal Drogo)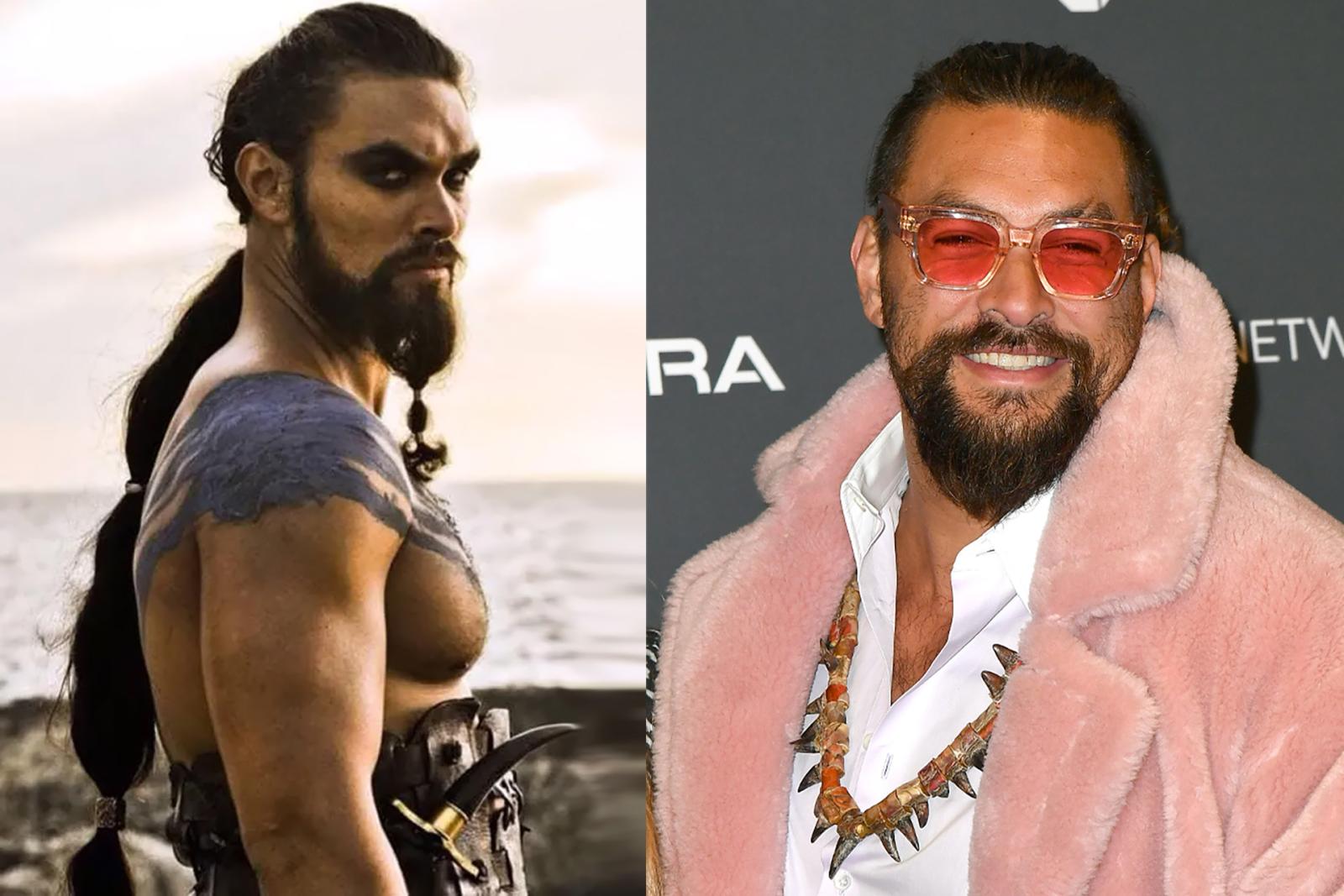 Jason Momoa's role was short, but memorable. The actor had to play strong and brutal characters more than once. In life, however, Momoa is very different — he is a caring father, raising two daughters with his ex-wife Lisa Bonet.