The show aired for eight seasons on ABC from October 3, 2004, until May 13, 2012, for a total of 180 episodes.
Teri Hatcher — Susan Mayer
Teri had never thought about an acting career; she wanted, like her parents, to get a degree in mathematics. However, when she was in school, Hatcher decided to support her friend, who went to audition for a film project.
The girl was then offered a small role, after which she started receiving more and more offers. At first, the actress was invited to big projects, but only in minor or episodic roles. The real success for Teri came in the 90s, when she starred in the comedy series Lois & Clark: The New Adventures of Superman.
At the same time, she played in a new James Bond installment, the film Tomorrow Never Dies. In the late 90s and early 2000s there was nothing until she got the role in the series Desperate Housewives, which brought her even more fame.
Viewers fell in love with the kind single mother, who dreams of having a stable personal life. For the role of Susan Mayer, the actress won the Golden Globe and the Screen Actors Guild Award, and was also nominated for the Emmy.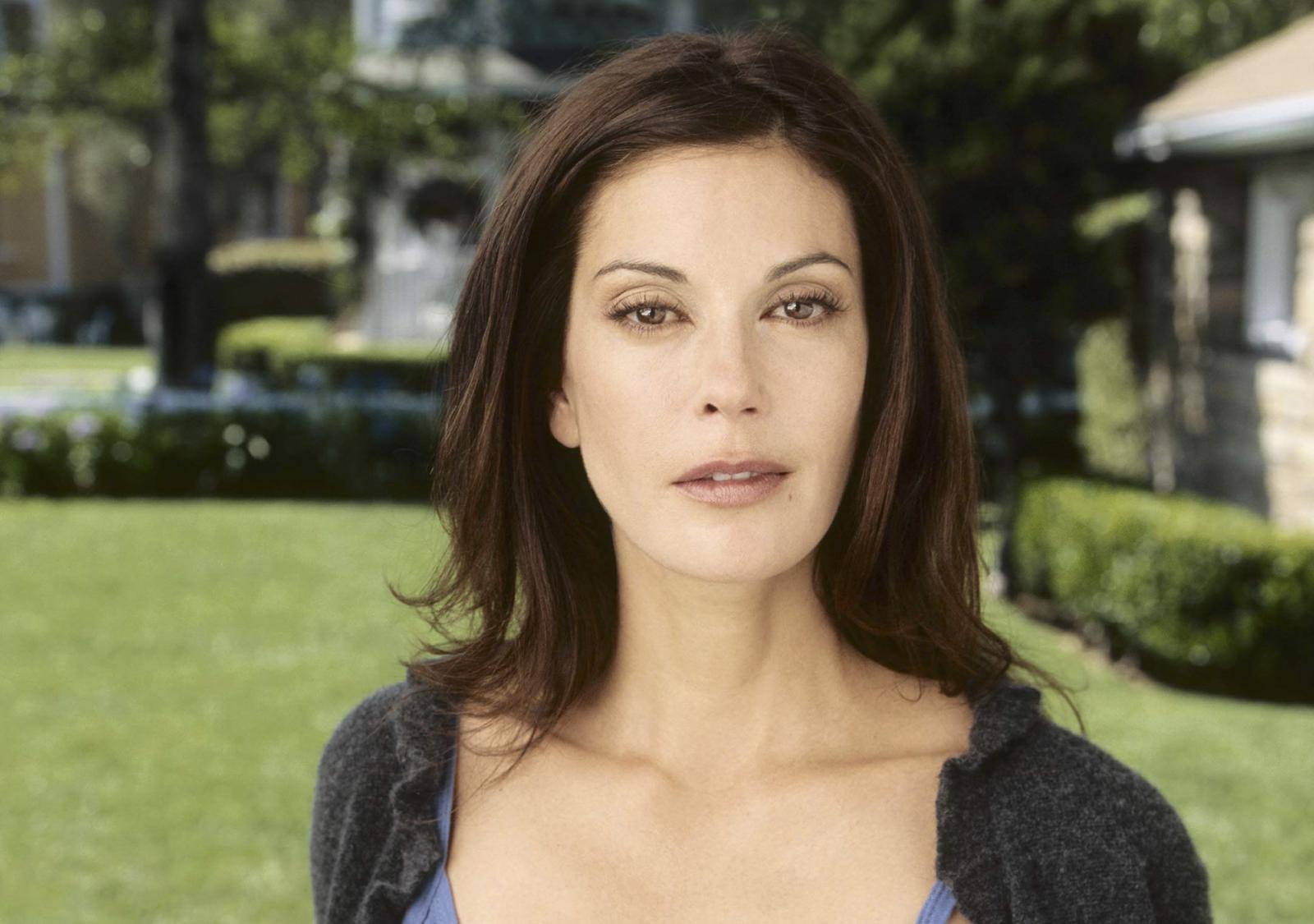 After the series ended, however, Teri was not offered any more big projects. In 2013, she tried her hand as a director, taking part in the filming of the series Twisted. Hatcher also works in the modeling business and writes books: her work Burnt Toast: And Other Philosophies of Life became a real bestseller.
In her personal life Teri, like her character, has always had problems. The actress has been married three times. The first two marriages did not last longer than five years. It seemed that with her third husband, actor Jon Tenney, she found long-awaited happiness. The couple had been together for almost ten years, and they have a daughter, Emerson.
However, in 2002, Hatcher made an announcement that she was abused as a child by the husband of her aunt, with whom she lived while her parents were on business trips.
She decided to tell the world about it only because she learned about the death of a teenage girl who became another victim of sexual abuse. The actress realized that if she remained silent, other defenseless children could suffer. Unfortunately, Teri's husband was not a fan of his wife's past being open to the public, so he demanded a divorce.
Felicity Huffman — Lynnette Scavo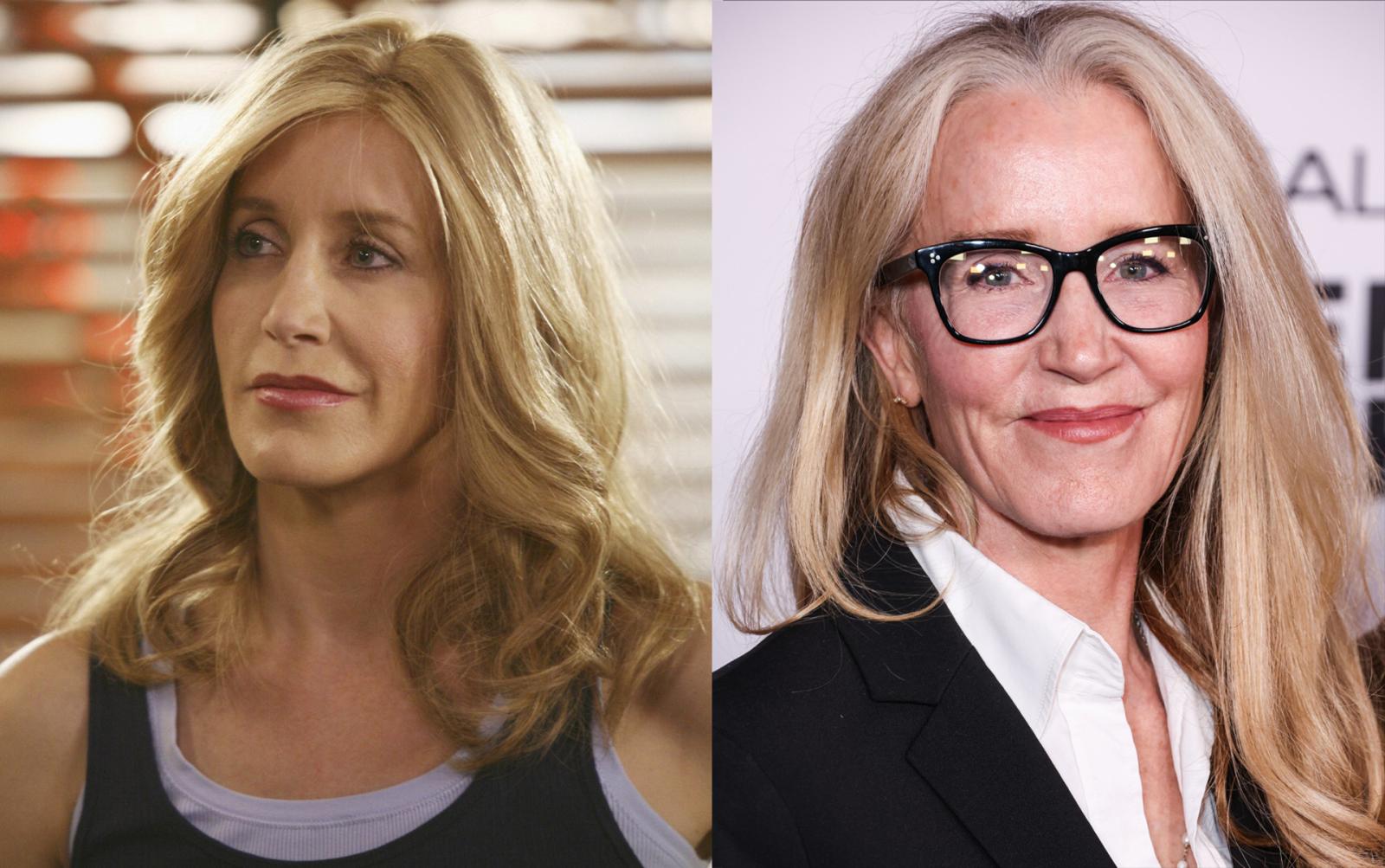 Felicity's mother was an actress and often took her youngest daughter to rehearsals at the theater and on tour. The girl was so inspired by this creative atmosphere that she decided to follow in her mother's footsteps. In the early 80s, she started playing on stage, and soon participated in Broadway productions.
At the same time, the actress began acting in films, but it was not until the 90s that real success found her. She is known to audiences for her works in such projects as The Golden Years, The X-Files, Raven and many others. But it was thanks to the sitcom Desperate Housewives, in which she portrayed a mother of many children, Lynette Scavo, that Huffman became known to the world.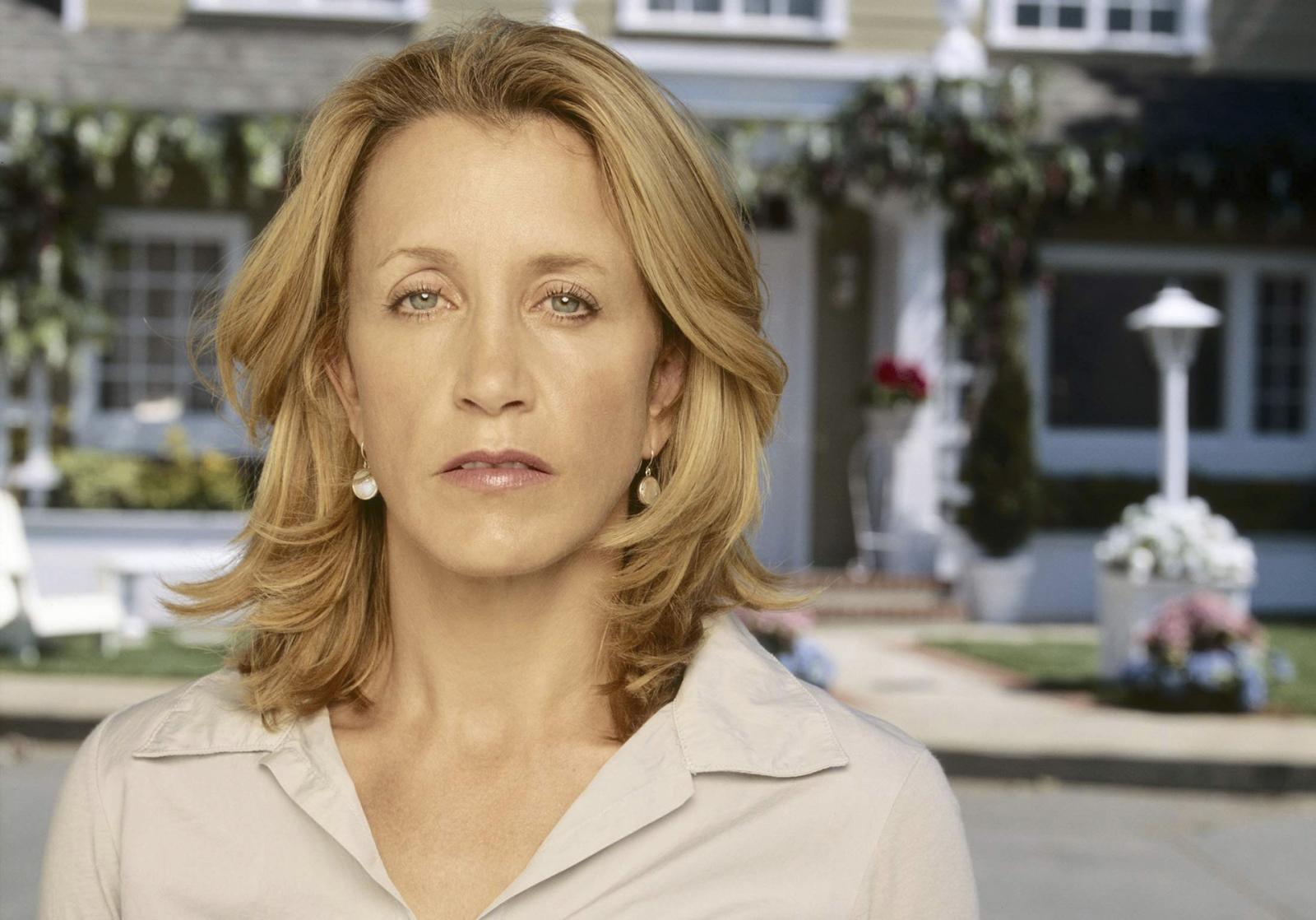 For this role, the actress won an Emmy Award and three Screen Actors Guild Awards. At the same time, Felicity starred in the film Transamerica, for which she was nominated for an Oscar and later named best actress in 2005.
The personal life of the star was also successful: she has been happily married for more than 20 years to actor William Macy, by whom she gave birth to two daughters — Sophia and Georgia. In 2019, Felicity and William were involved in a high-profile scandal. It turned out that they had paid a bribe to get their daughter into a university.
After a long court hearing, the actress was sentenced to one year of probation and ordered to pay a $30,000 fine.
Marcia Cross — Bree Van de Kamp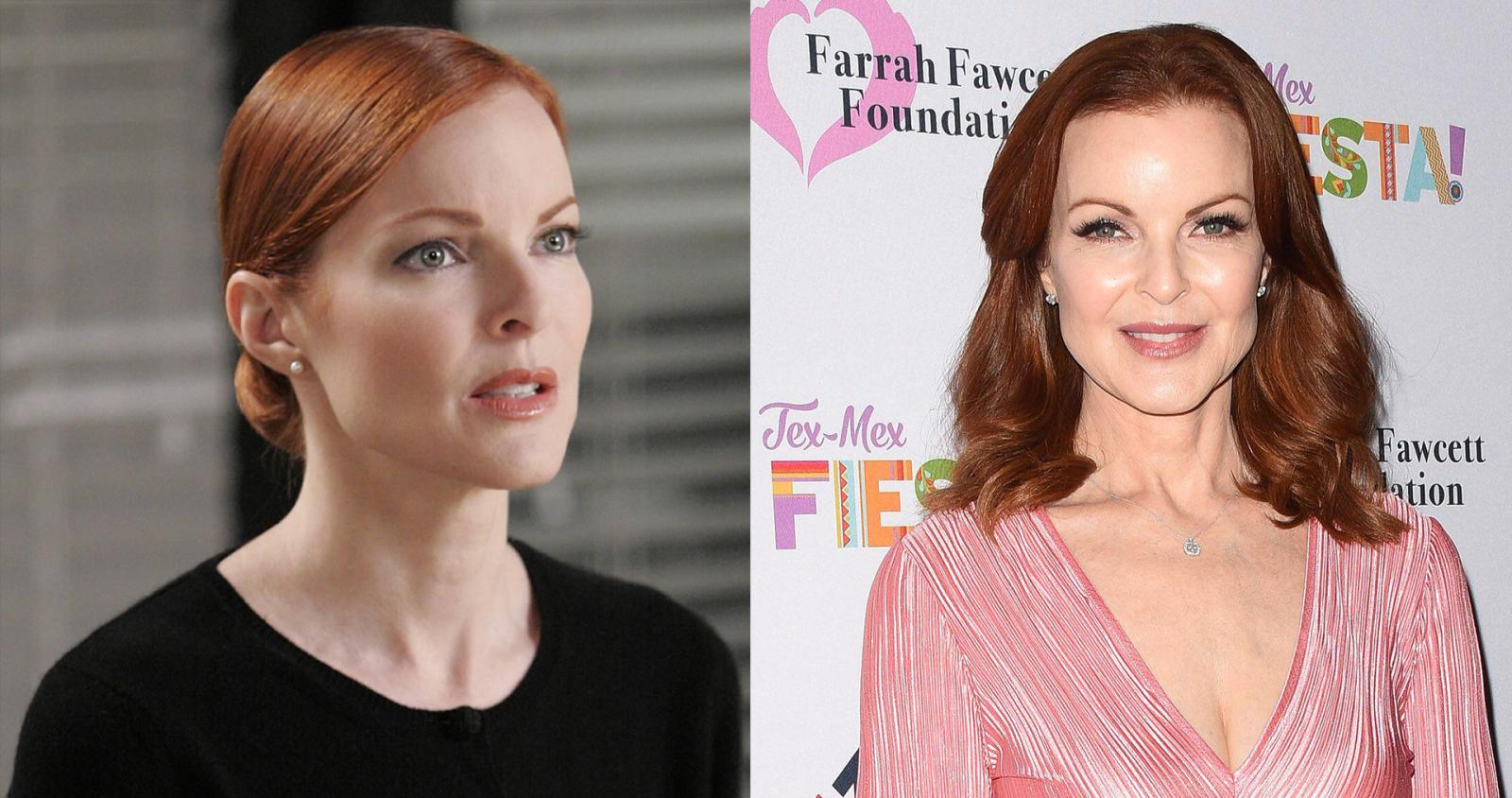 Marcia had a passion for theater since she was in high school and took part in all sorts of productions. Then she decided to get a professional acting education and started attending castings, dreaming of fame and popularity.
The first project in which the actress participated was the TV series The Edge of Night. However, for a long time Cross was offered only minor roles. Success came to her in the 90s when Marcia starred in the popular series Melrose Place.
However, many viewers know the actress for the main role of Bree Van de Kamp in the sitcom Desperate Housewives. For this series, Cross was nominated three times for the Golden Globe Award. Despite her success, the actress admitted that the shooting was very difficult, so after completing the project, she decided to take a break for a few years.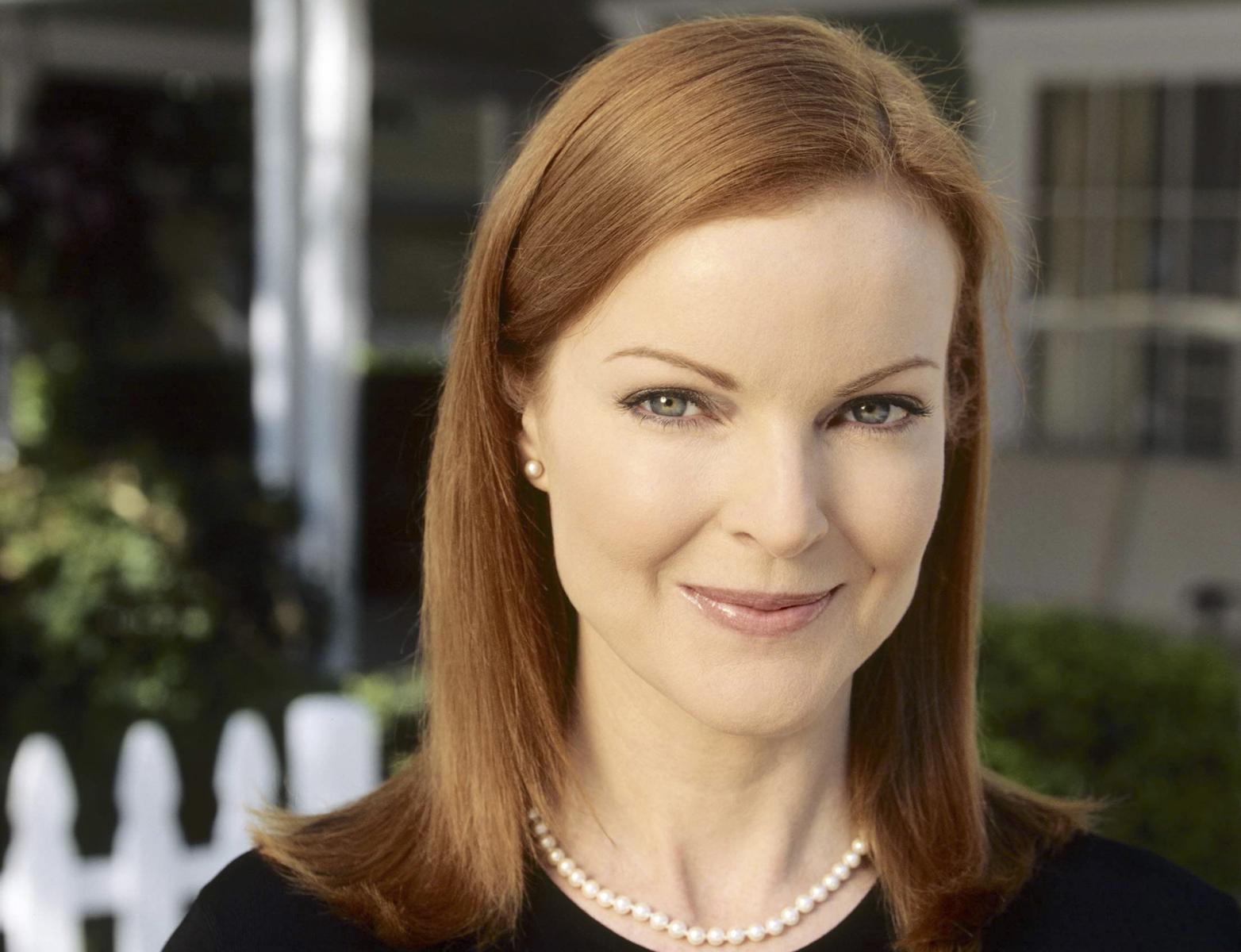 It is known that at the time of shooting, Marcia was pregnant with twins, so it was even more difficult for her to do her job. Cross has been happily married for 15 years to broker Tom Mahoney, with whom she is raising two daughters. A few years ago, the star revealed that she was diagnosed with cancer. Fortunately, timely treatment helped to beat the disease.
Eva Longoria — Gabrielle Solis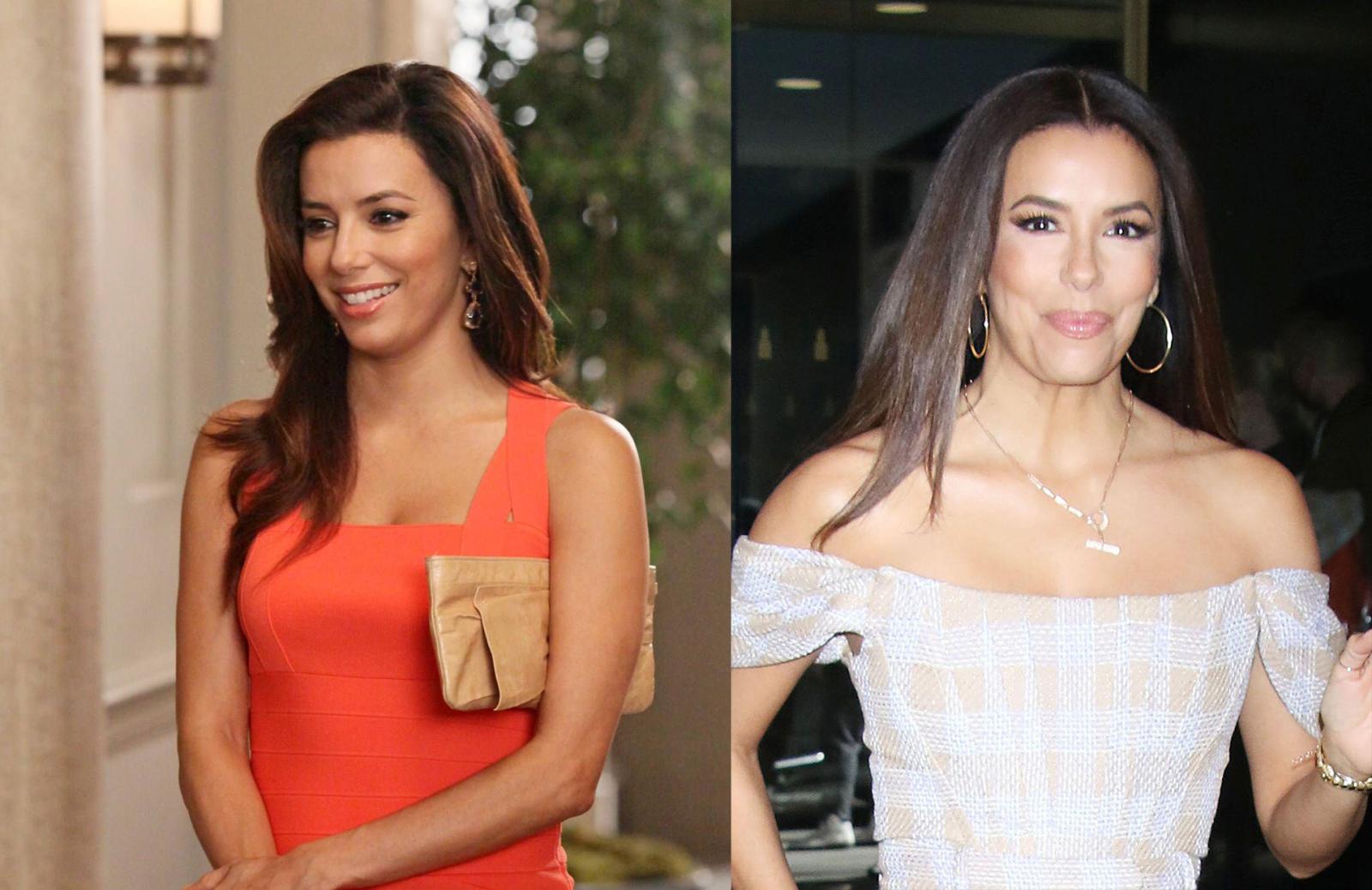 Eva was born into a poor and large family that was engaged in farming. Only the younger Eva was lucky to get a proper education — she earned her Bachelor of Science degree in kinesiology.
However, she left this profession, because she always dreamed of a career as an actress or model. After receiving her degree, the girl went to Los Angeles, where she met an agent who brought her into the world of cinema.
Of course, initially the actress was offered only minor and episodic roles, but in 2004, everything changed. Thanks to Desperate Housewives, Eva became famous not only in America, but around the world, and won the Golden Globe award. The pretty brunette was recognized as one of the most beautiful and sexy actresses of our time.
In addition, the money, which Longoria received for the project, helped her pay off all her debts and start her own business. It is known that the star opened two restaurants in Los Angeles and Las Vegas. Needless to say, after such success, Eva's career went uphill.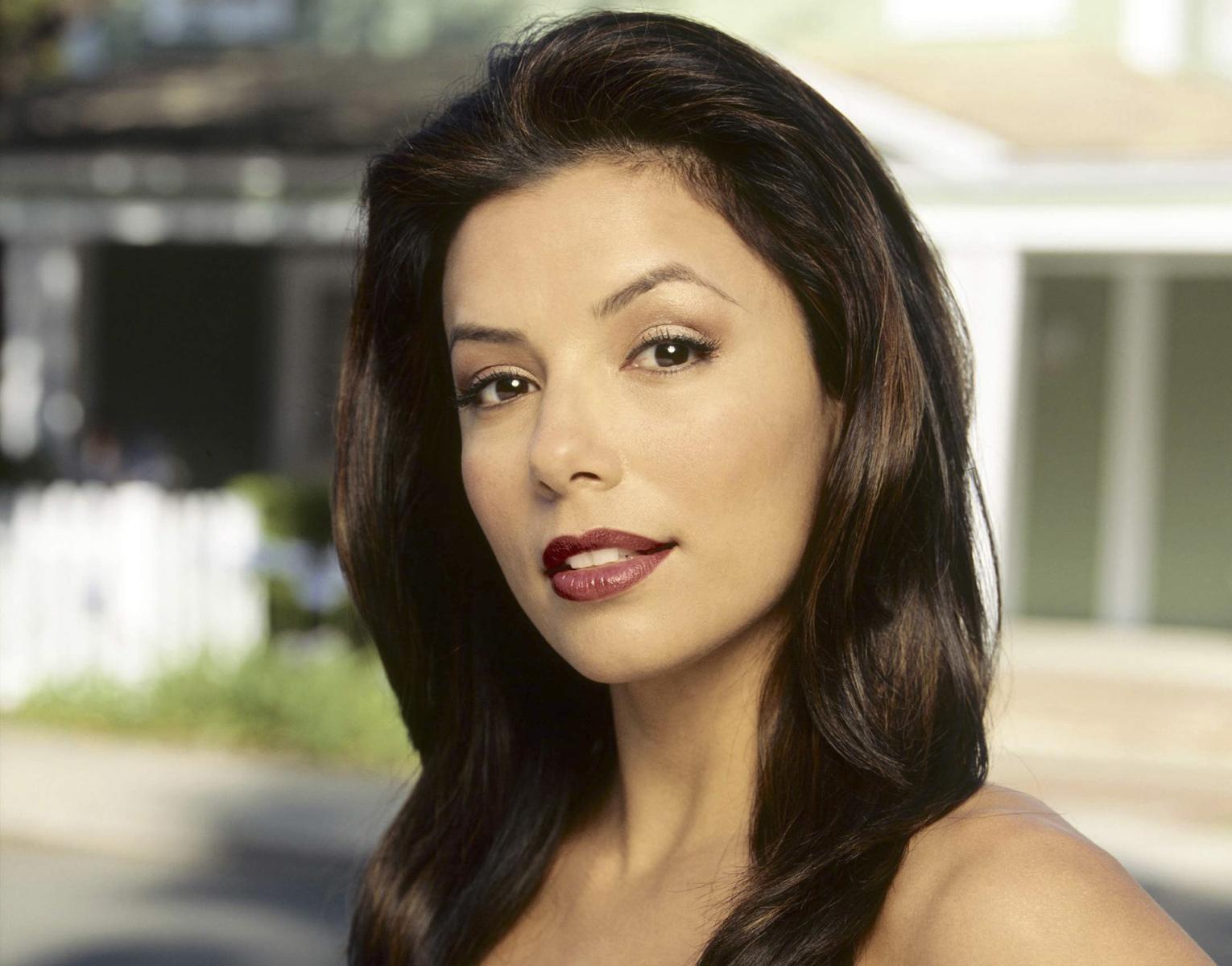 But in her personal life, not everything was smooth. 2004 was truly important to her: it is the year when she also broke up with her first husband, actor Tyler Christopher. A few years later, the star married French basketball player Tony Parker. However, this marriage was also short-lived, as the spouse often cheated on the actress.
Fortunately, Eva found her happiness with José Antonio Bastón, the owner of Televisa, the largest media company in Latin America, whom she married in 2016. A few years later, the couple had a son, Santiago.
Nicollette Sheridan — Edie Britt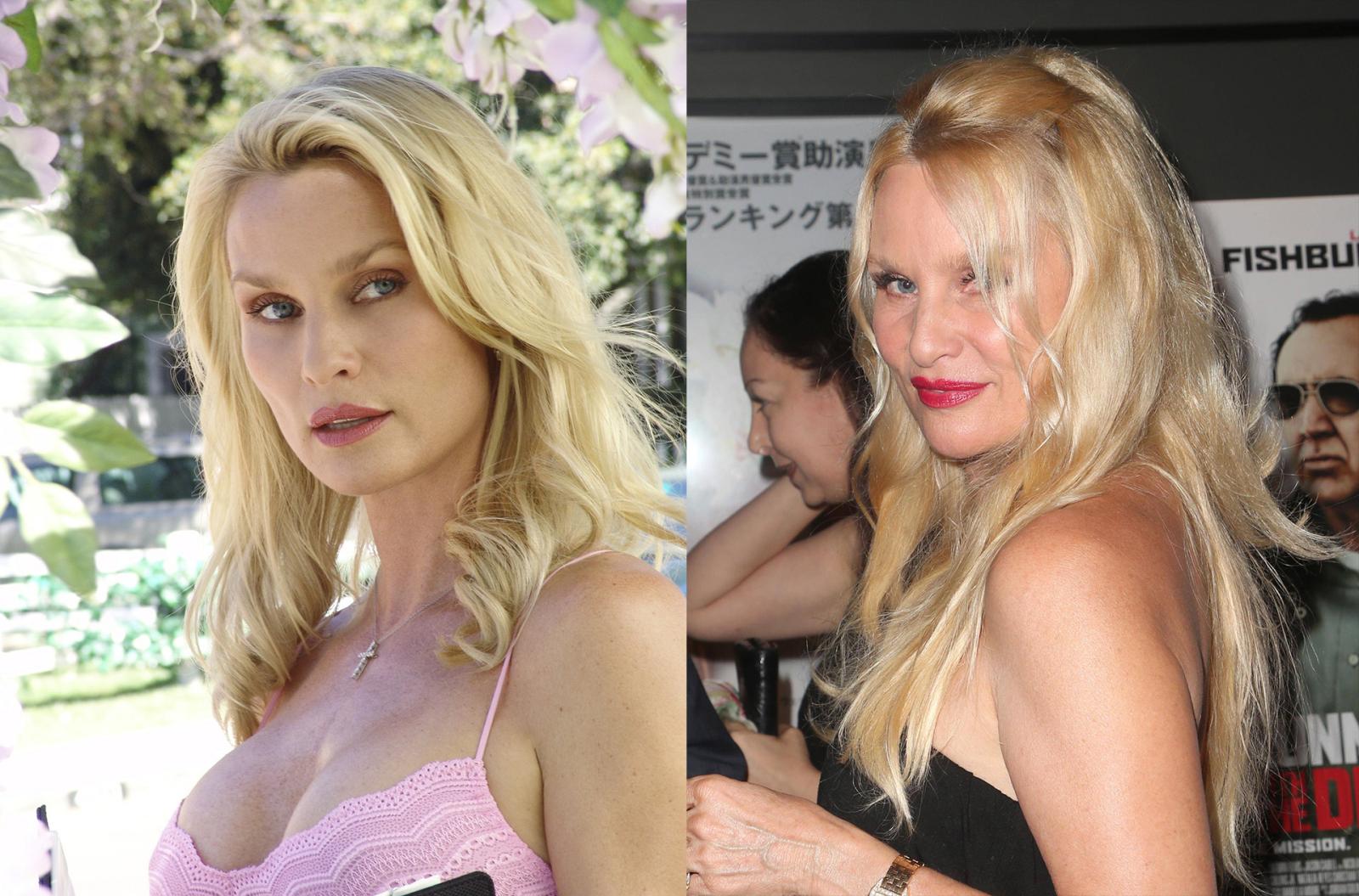 Nicollette's bright looks and talent made it easy for her to get into modeling and the film industry. The first important project in her career was the TV series Knots Landing.
However, the real breakthrough was the sitcom Desperate Housewives. Initially bitchy, but beautiful Edie Britt was just a minor role, but viewers liked her so much that she became the main character.
However, the showrunner and producer Marc Cherry decided that Edie Britt should be killed off in season five. This was due to the fact that he wanted to save money, since Nicollette was paid about 200 thousand dollars per episode.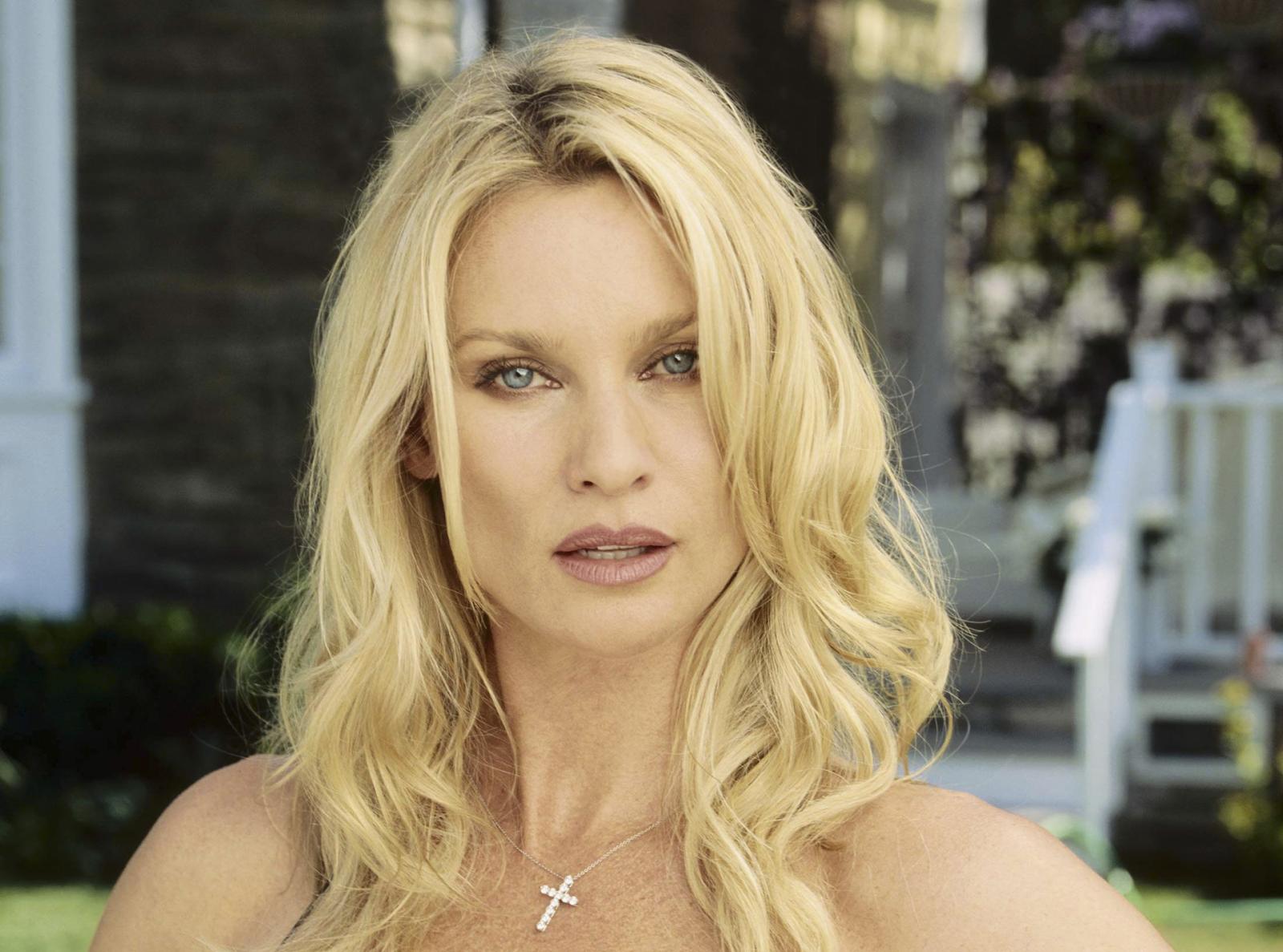 Of course, the star disagreed with this decision and wanted to challenge it in court. But Sheridan lost, and the high-profile scandal affected her career. Many directors and producers decided not to work with such a demanding actress. Nicollette did not give up, she created a film company and now produces movies herself.
Unfortunately, the personal life of an actress is pretty sad. She married several times, but could not find happiness with any of her husbands. Sheridan also has no children.
Brenda Strong — Mary Alice Young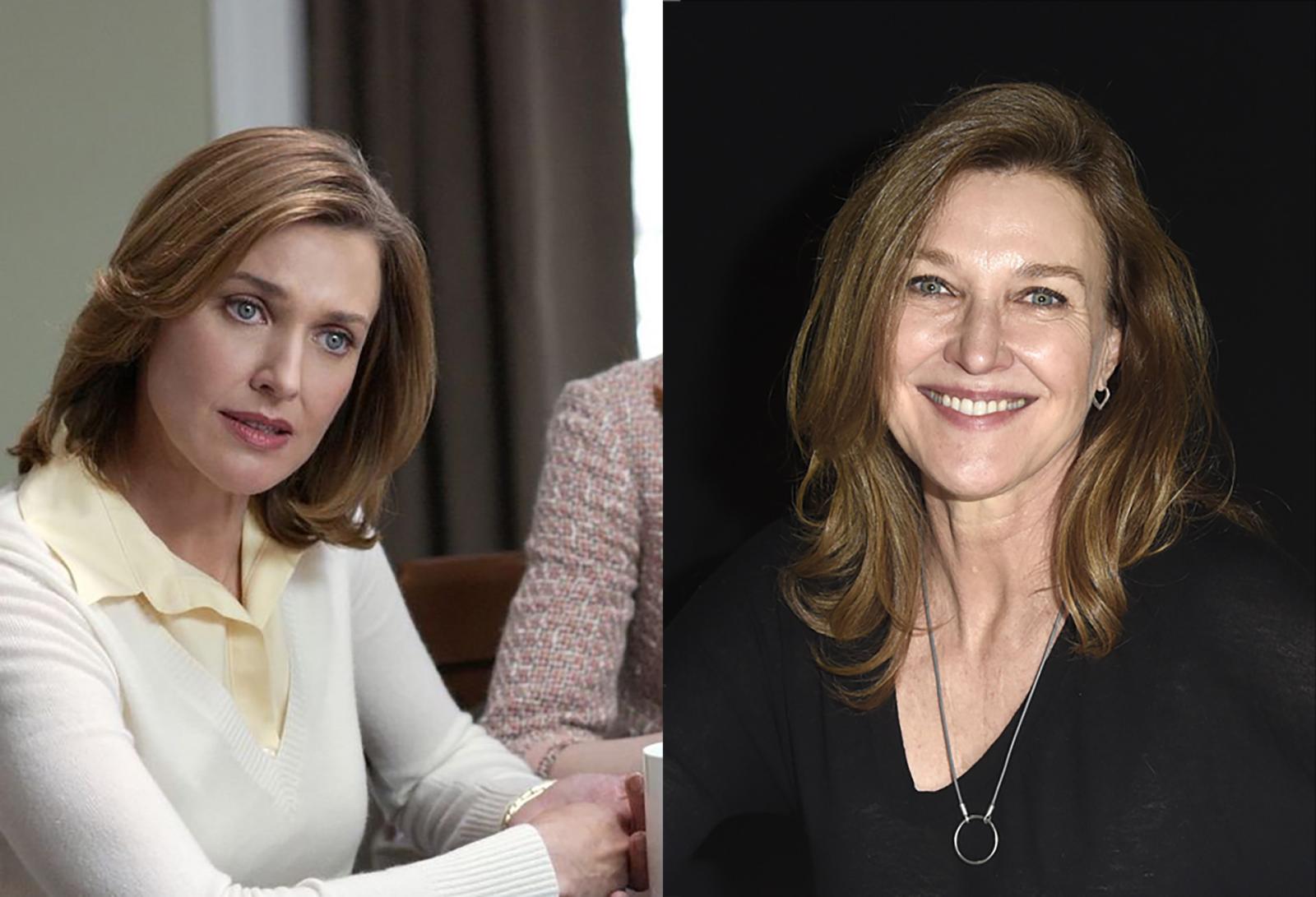 Brenda started her career in the mid-80s, but for many years she only played in smaller episodic roles. It was the sitcom Desperate Housewives that brought success in her life. The series begins with a scene where her character Mary Alice Young kills herself. Further story is just her narration about the secrets of her friends and the inhabitants of a small town.
For her participation in the project Strong was nominated for an Emmy Award and she also received two awards from the Screen Actors Guild of America. It is known that the actress has been married twice. She lived for almost 25 years with her first husband, Tom Henri, and gave birth to a son, Zak. In 2015, two years after her divorce, Brenda married actor John Farmanesh-Bocca.