The Voice 24 Highlights: Which Contestants Got Stolen This Season?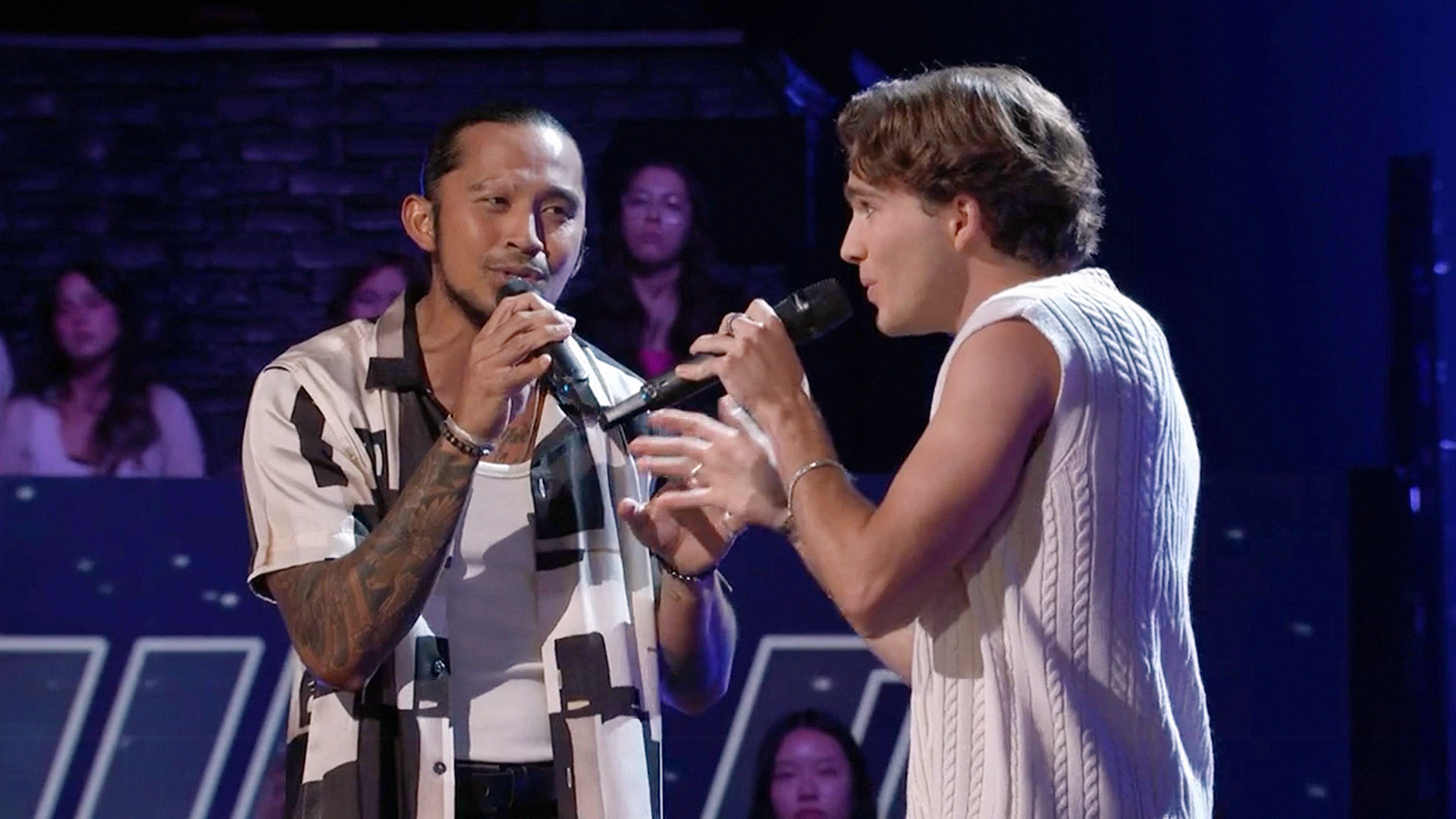 Season 24 boasts more steals than any previous installment.
Since its original release, The Voice has spanned twenty-three seasons, with the twenty-fourth airing at the moment. While the current installment is just as exciting as the previous ones, it has one feature that makes it stand out. Aside from not featuring Blake Shelton as a veteran coach, The Voice 24 has an astounding number of contestant steals.
Here's a comprehensive list of all the artists who got stolen during the Battles this season.
Tanner Massey (Team Niall – Team Gwen)
This young artist joined the show during the fifth week of Blind Auditions and received three chair turns, eventually opting for Team Niall. However, Tanner was let go by his coach during the first Battles episode where he performed She's Always a Woman by Billy Joel. Fortunately, Gwen Stefani came to his rescue and took him under her wing.
Jacquie Roar (Team Gwen – Team Reba)
Appearing on the fourth episode of The Voice 24, this contestant prompted all four coaches to vie for her favor. Jacquie initially chose Gwen and delivered a cover of Need a Favor by Jelly Roll during the Battles. However, her coach chose the other contestant, allowing Reba McEntire to steal Jacquie for her team.
Corii (Team Reba – Team Gwen)
In the same episode, the Queen of Country let this contestant go after her performance of Patti LaBelle's New Attitude. And just like that, Gwen Stefani gave Corii a place on her team.
Mac Royals (Team Reba – Team Legend)
Performing How Deep Is Your Love by Bee Gees, this four-chair contestant lost his Battle to another artist from his coach's team and had to depart from the show. Luckily, he got stolen by John Legend, who seemed very eager to take him in.
Azán (Tean Legend – Team Niall)
Stunning the coaches with her version of Do It by Chloe x Halle, this contestant didn't emerge victorious from her Battle. Stating that her time on the show couldn't be over yet, Niall Horan stepped in and stole the Azán to his team.
Elizabeth Evans (Team Legend – Team Reba)
Belting out a cover of Traitor by Olivia Rodrigo, this contestant was rather reluctantly dismissed by her original coach only to be take the last spot on Team Reba.
Claudia B. (Team Legend – Team Niall)
When Niall Horan heard this contestant's delivery of Son of a Preacher Man by Dusty Springfield, he couldn't help giving her the last place on his team after her coach opted for the other artist during the Battles.
Brandon Montel (Team Gwen – Team Legend)
As we've mentioned, John Legend was very reserved when it came to stealing contestants this season. For this reason, he was the last coach to commit this little 'crime' in season 24, taking this contestant in after his performance of Have You Ever? by Brandy Norwood.
The Voice 24 returns to the air with a new episode of Knockouts tonight.