Diana's post-divorce look made some big waves.
Lady Di was a real style icon back in the day, seeing how regardless of what kind of outfit she wore, her sense of style was always absolutely impeccable and how she continues to inspire millions of women around the world to this day. This makes it all the more interesting to trace the evolution of her style over the years. While her story had numerous ups and downs as well as befores and afters, here, we want to talk specifically about one such big transformation: the way her style changed drastically after she and Prince Charles parted ways.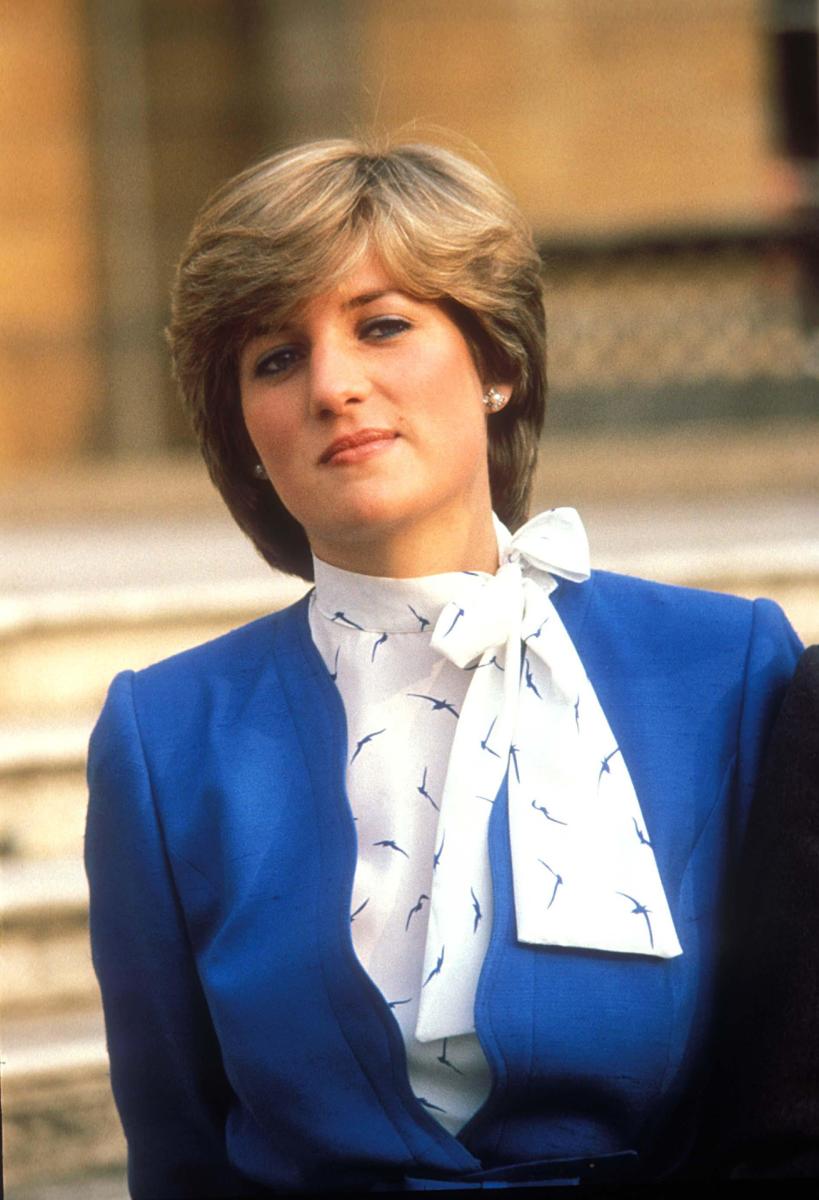 Divorce is never easy on women, especially when it's a public affair with millions of people around the world watching and your spouse fessing up to infidelity to tabloids. For Lady Di, it was a particularly trying time. Naturally, this had to have had a dramatic impact on her life and the way she dressed. Once her marriage to Charles was over and done with, Diana was a changed woman in every sense of the word.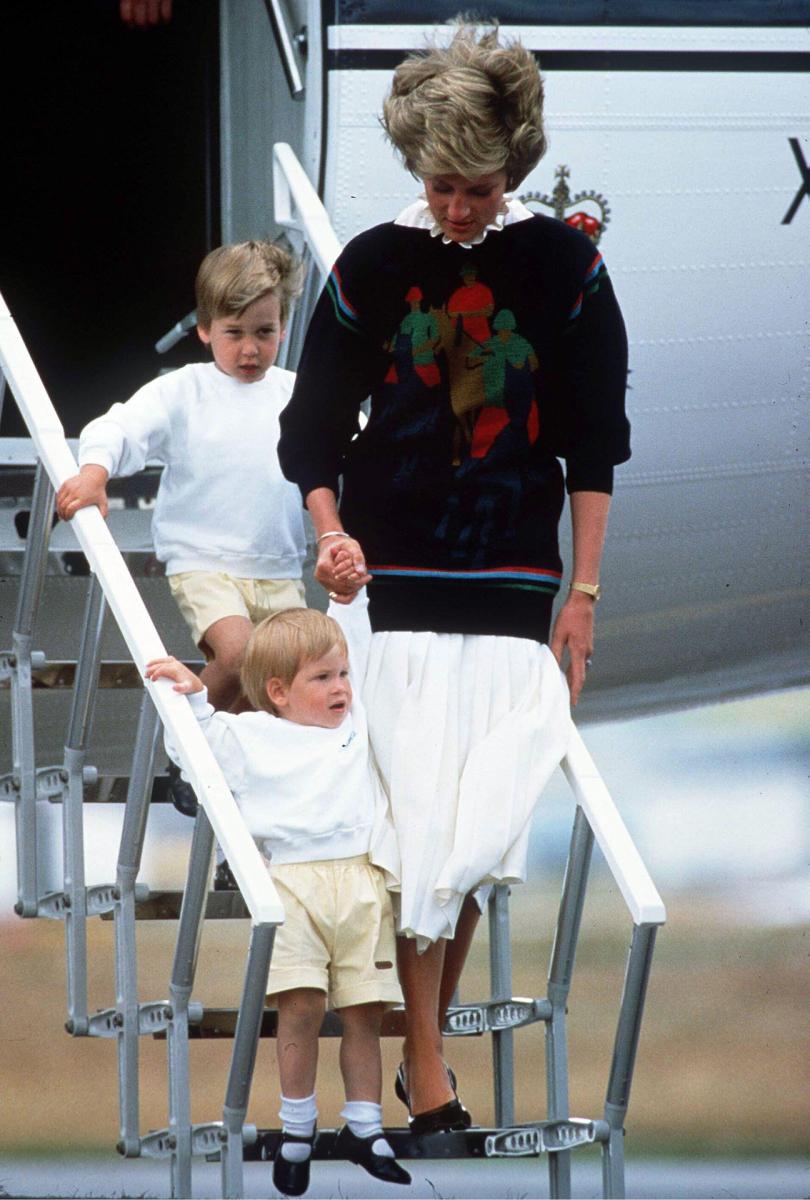 And it wasn't just her marital status that changed: the divorce ended her membership in the British royal family, meaning she was no longer subject to its protocol.
Royals play very clearly defined roles and follow very strict protocol in everything from how much extra weight is acceptable to the length of the skirt. Thus, while she was married to Charles, Lady Di never wore short skirts or high heels, never appeared in tight fitting dresses with deep cleavage. She did often find ways to experiment and push the boundaries of royal protocol, like when she wore a necklace and a tiara or when she reinterpreted traditional dresses in novel ways, but her style only became truly her own when her ties with the royal family were cut.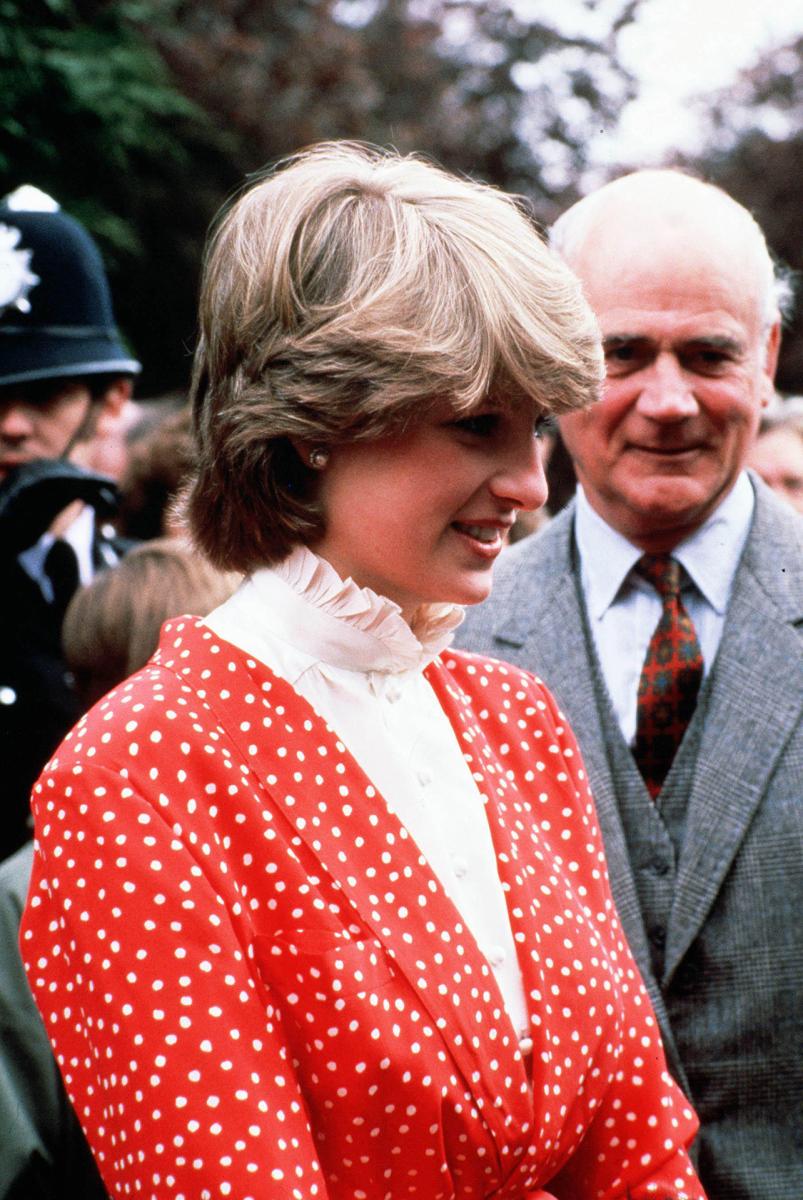 The turning point for both her marriage and her style came in 1994 when Prince Charles admitted to the press that he had been having an affair with Camilla Parker-Bowles. It was in response to that revelation that Lady Di wore her famous revenge dress: a small tight fitting Christina Stambolian piece with a dropped shoulder line and deep cleavage.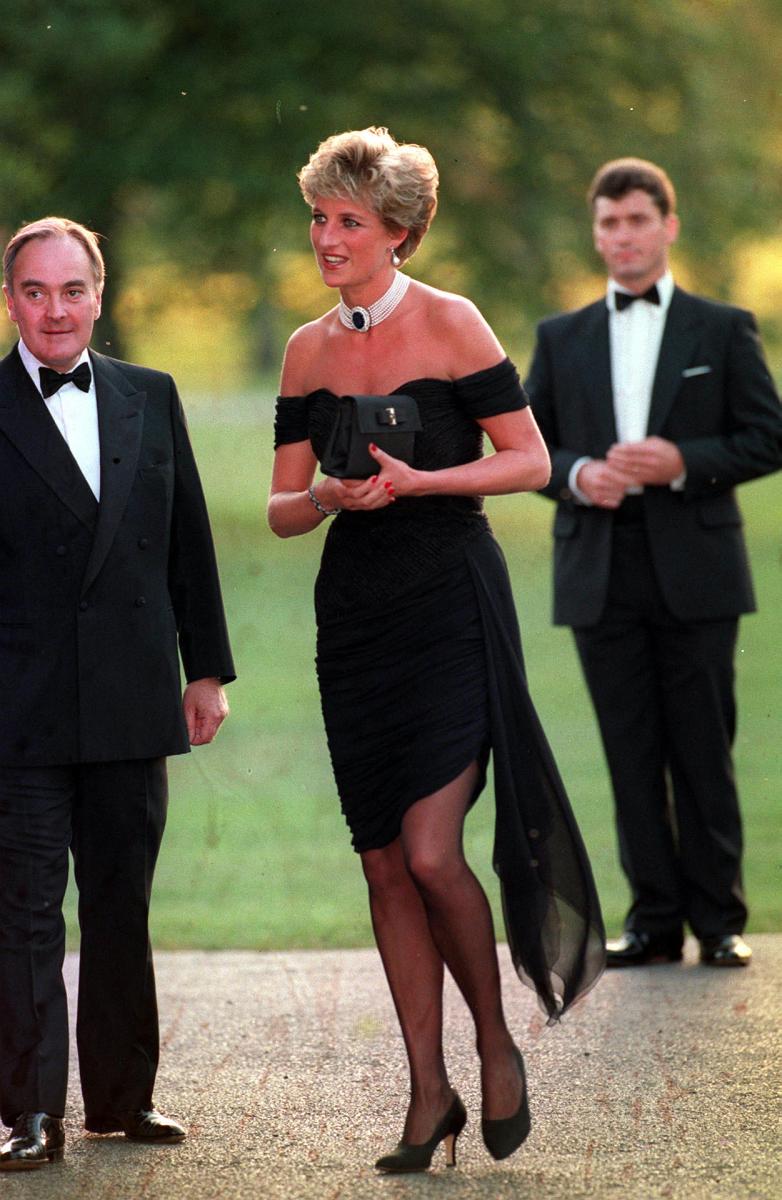 Its impact was so huge that it started an entire tradition of revenge dresses: whenever a famous woman's relationship ends, she will appear in public in a revealing outfit to spite her former lover. When Lady Di's break with the royal family was made official, she completely ditched her good girl persona and turned into a strong confident woman who embraced her beauty and sexuality to the fullest.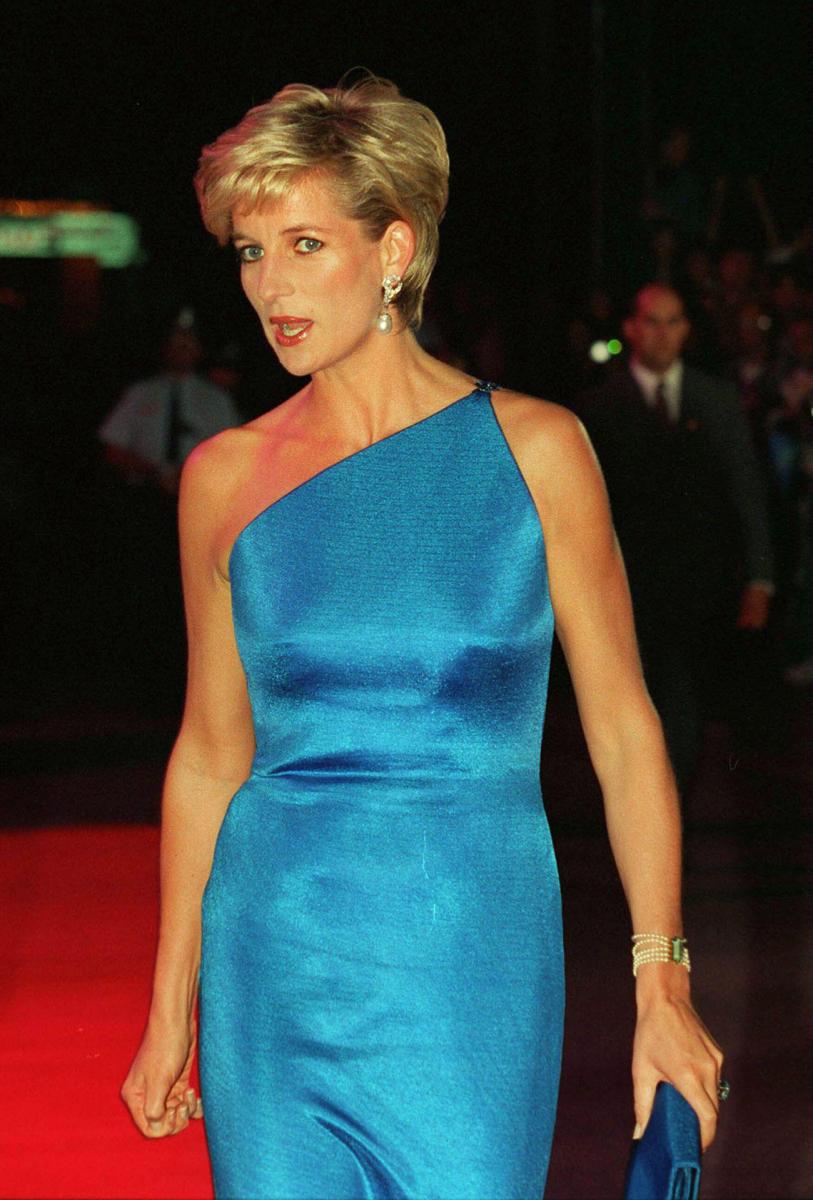 Her outfits became bright and colourful, her heels got higher and higher. She started wearing super tight dresses that showed off her beautiful shapes. It was during this period of her life that she made friends with Gianni Versace and began to wear his clothes a lot: theirs became one of the most famous alliances in fashion history.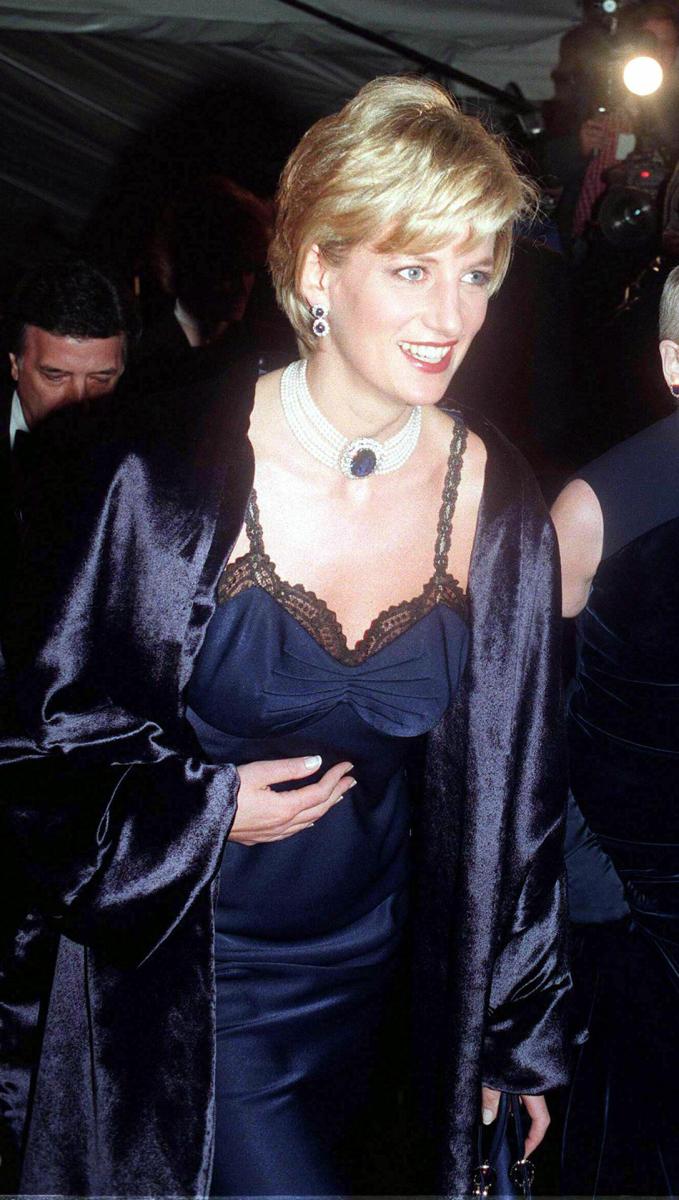 Everybody noticed that Diana now looked relaxed and at ease, it was obvious that the prudish royal dress code had been holding her back all those years. She was now going for evening gowns with plunging necklines, while carrying tiny handbags to cover herself up whenever she had to bend down to climb out of vehicles.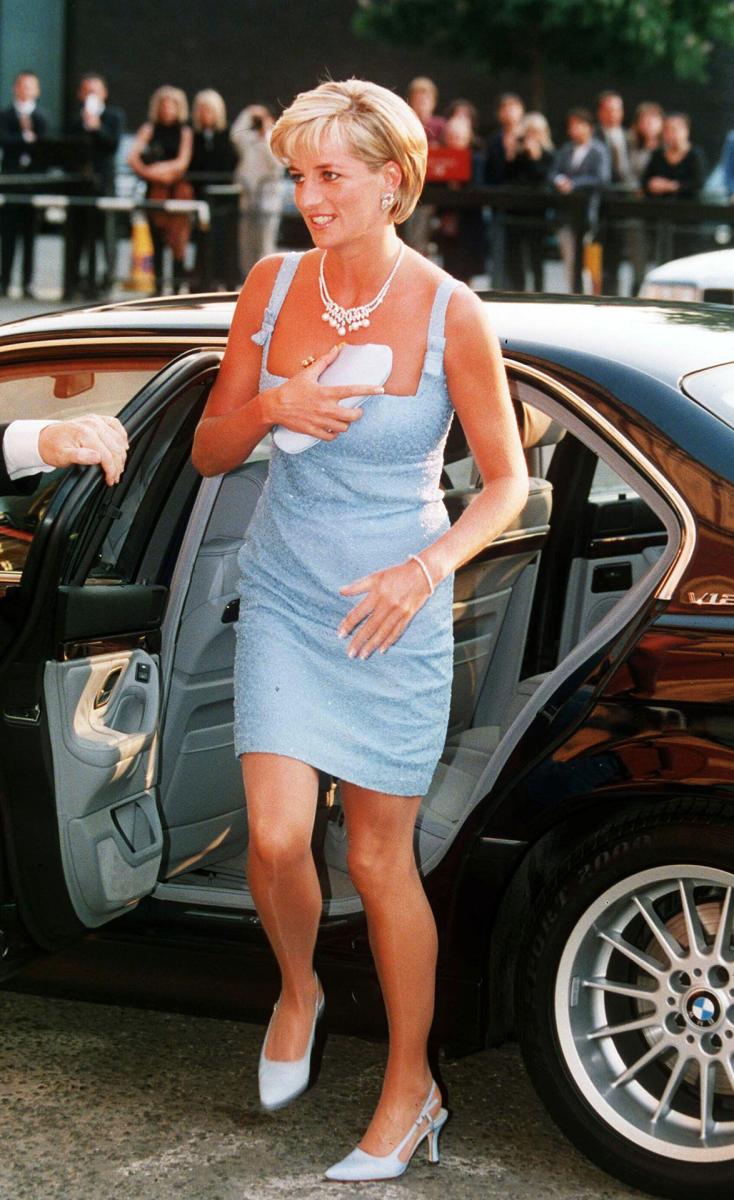 She may very well have evolved her style even further as she got older, but she never got old. On 31 August, 1997, she died in a tragic car accident in Paris. The whole world mourned the untimely passing of the People's Princess. Despite dying all those years ago, Lady Di still lives on in people's memory and her bold fashion choices remain as relevant as ever, especially now as the 1990s fashion is all the rage again.