Hailey Bieber's casual-chic style: how to look effortlessly cool like a supermodel.
Leather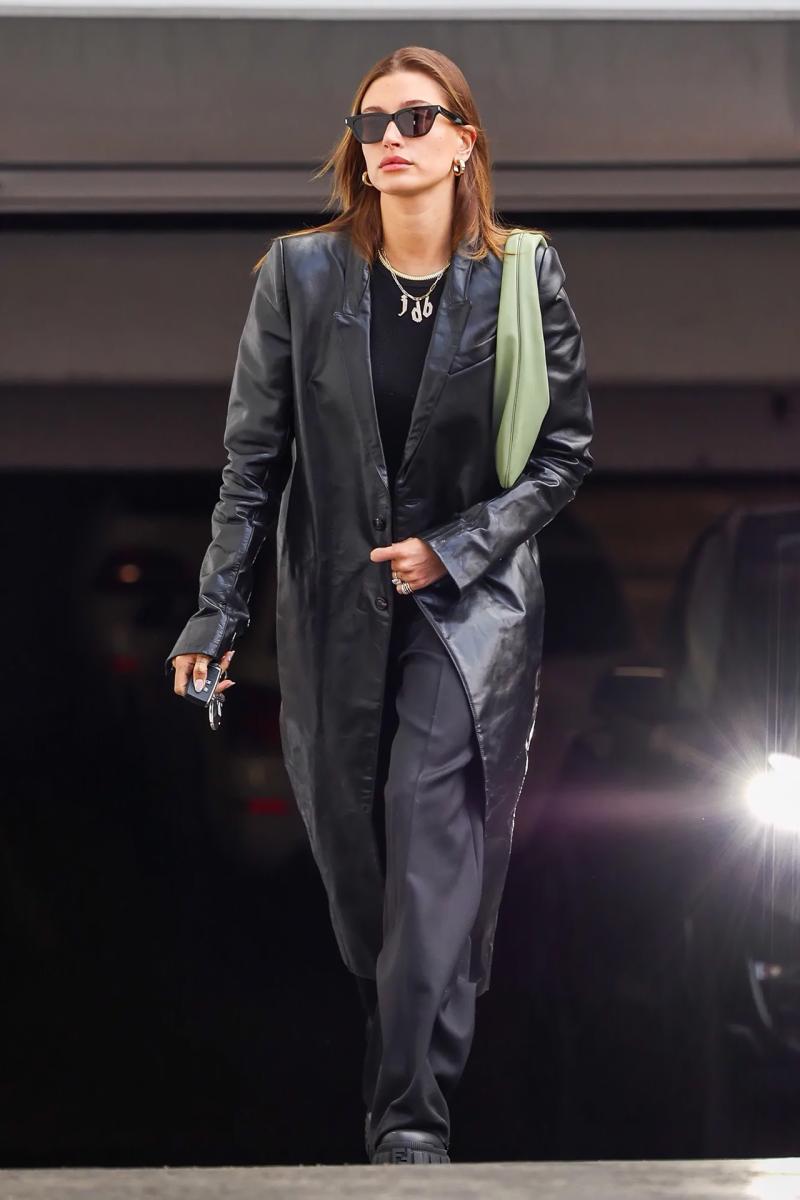 Hailey is a big fan of leather garments. The star loves trench coats, cropped bomber jackets, and slouchy pants — not to mention leather accessories and shoes. This material is remarkable in that just a single clothing piece made of leather can transform the whole look into ultra-stylish.
Leather contrasts well with lighter fabrics, and Hailey certainly knows how to use this trick.
Oversized Jacket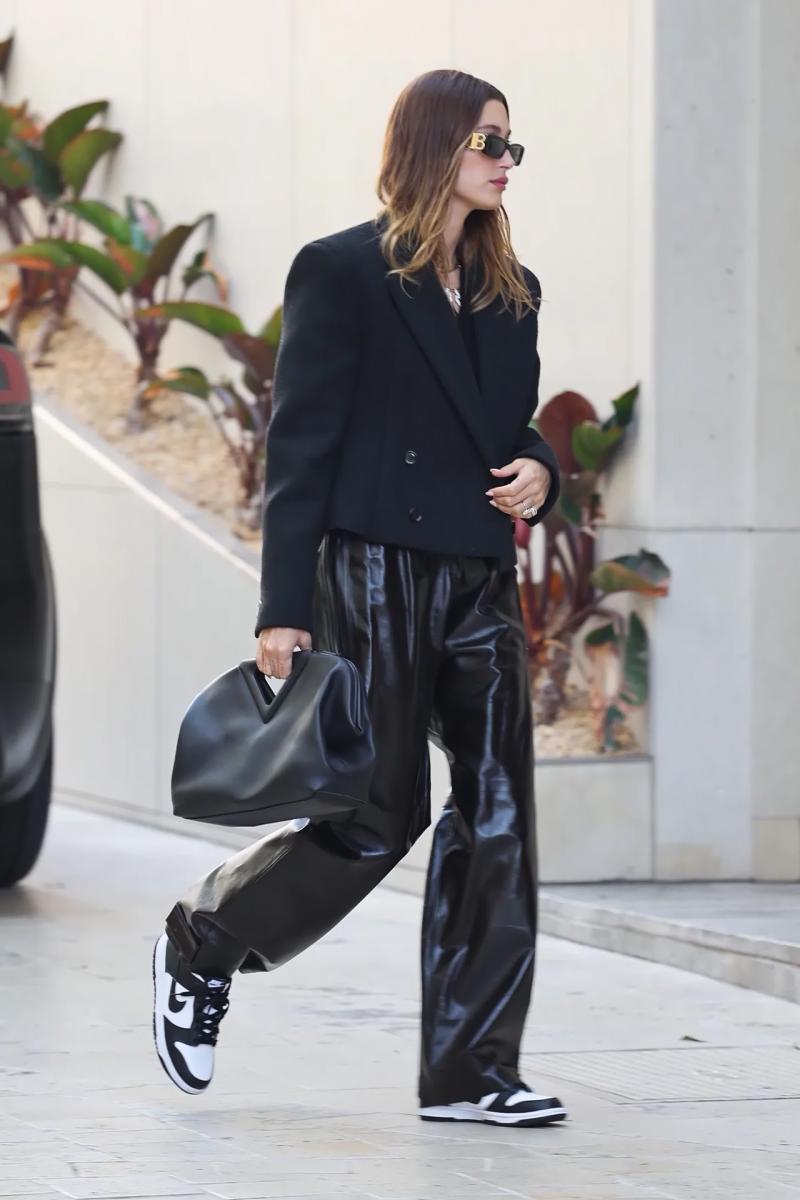 Another essential piece for a trendy look is the oversized jacket. Make sure that the jacket is in line with all current trends. Taking cue from Hailey's pictures, we'd recommend choosing either a loose oversized jacket or a cropped one that would accentuate your waist without weighing you down too much.
Crop Top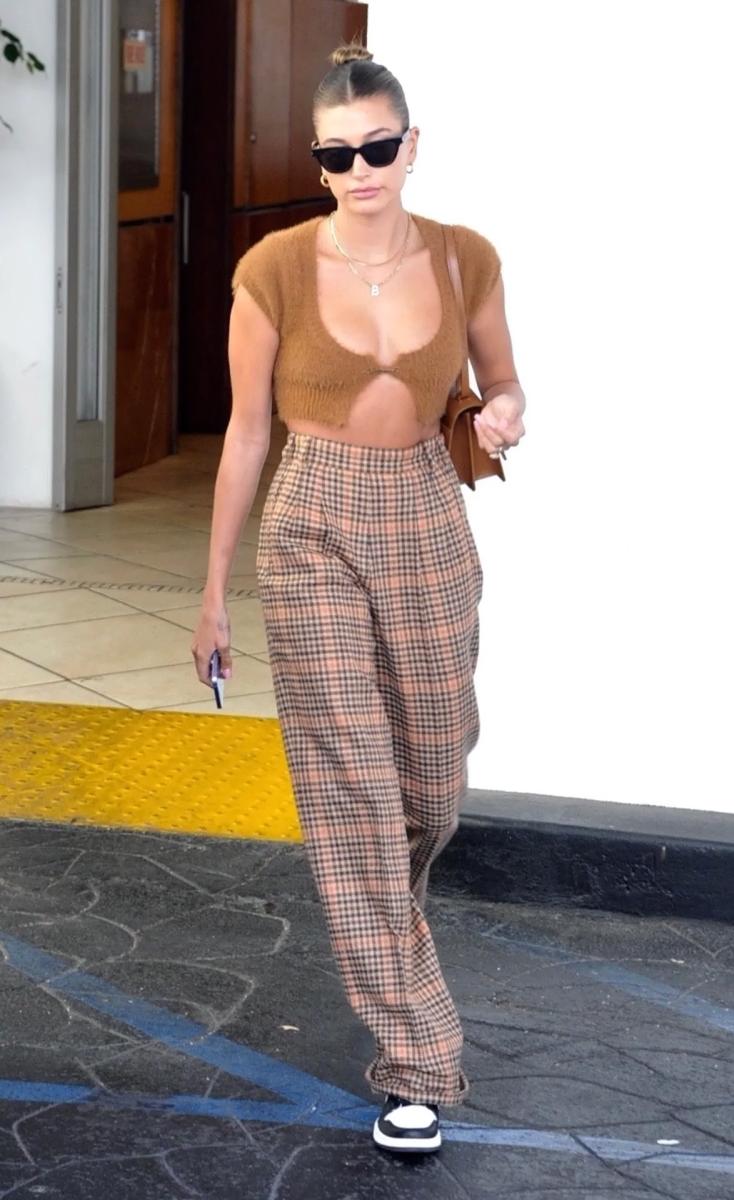 The star has iron abs and is willing to show them off. Crop tops come in handy, exposing the celeb's abs, collarbones, and shoulders. Hailey seems to have her hands full when it comes to cropped tops — she's got all kinds, from classic white tops to quirky pieces like the cardigan by Jacquemus.
Wide Pants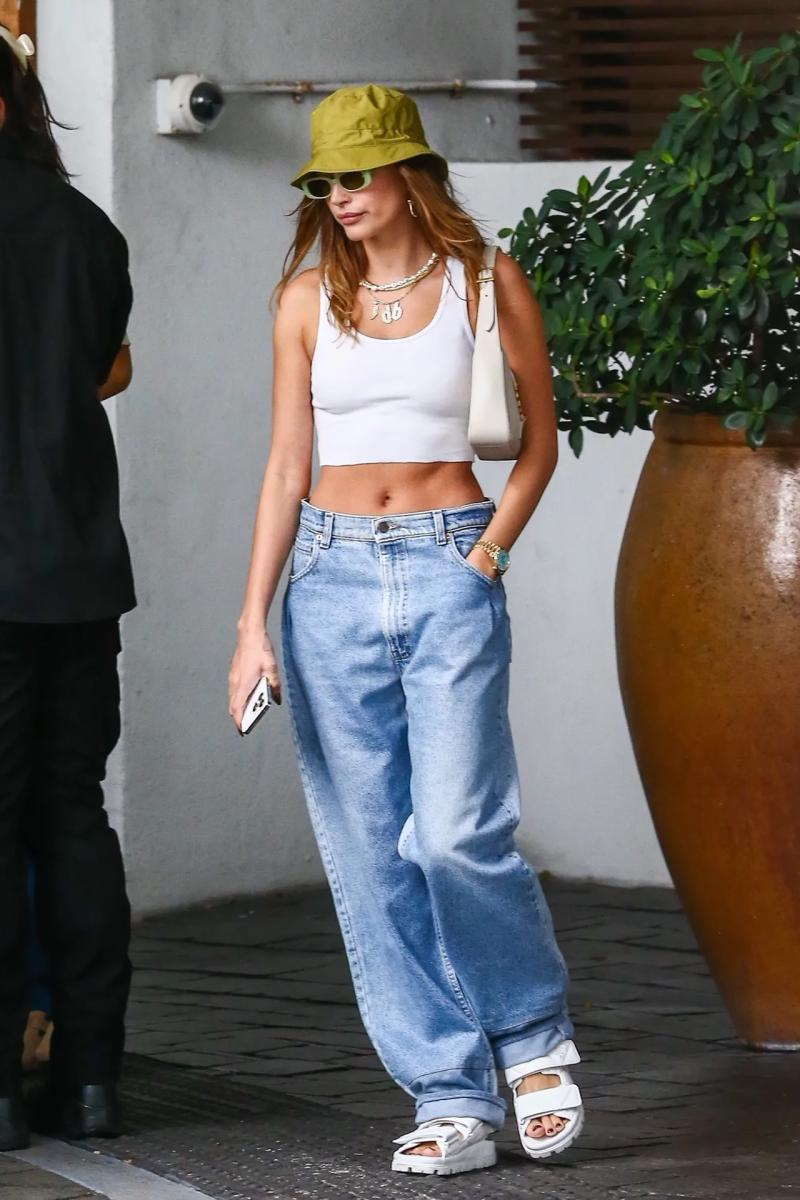 Cropped tops look best with loose pants, as these pieces create a perfect balance together. It's a sort of look that's sexy but not extravagant — so isn't that just a dream of any fashion lover?
Hailey, who often gets to deal with complicated outfits for events, appreciates comfort in her everyday life — that's why she opts for wide palazzos that make you feel comfortable in any situation.
Voluminous Top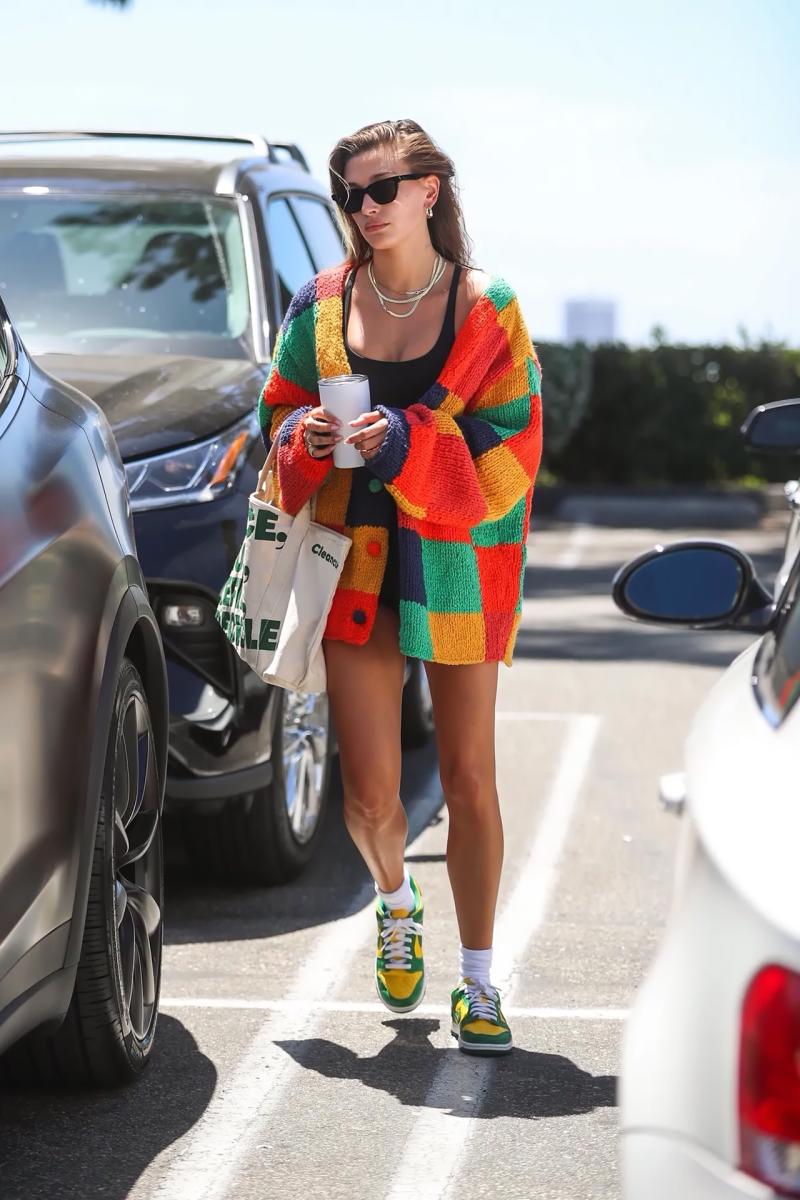 Balance is an important part of Hailey Bieber's style. Whenever she flashes her long legs in short skirts or shorts, the star completes the look with a voluminous top. She has a whole collection of oversized tops, including button-down cardigans, loose shirts, and trench coats.
By the way, if her outfit's bottom part is monochrome, Hailey likes to choose a top that's bright and colorful or has an exciting print.
Pantsuit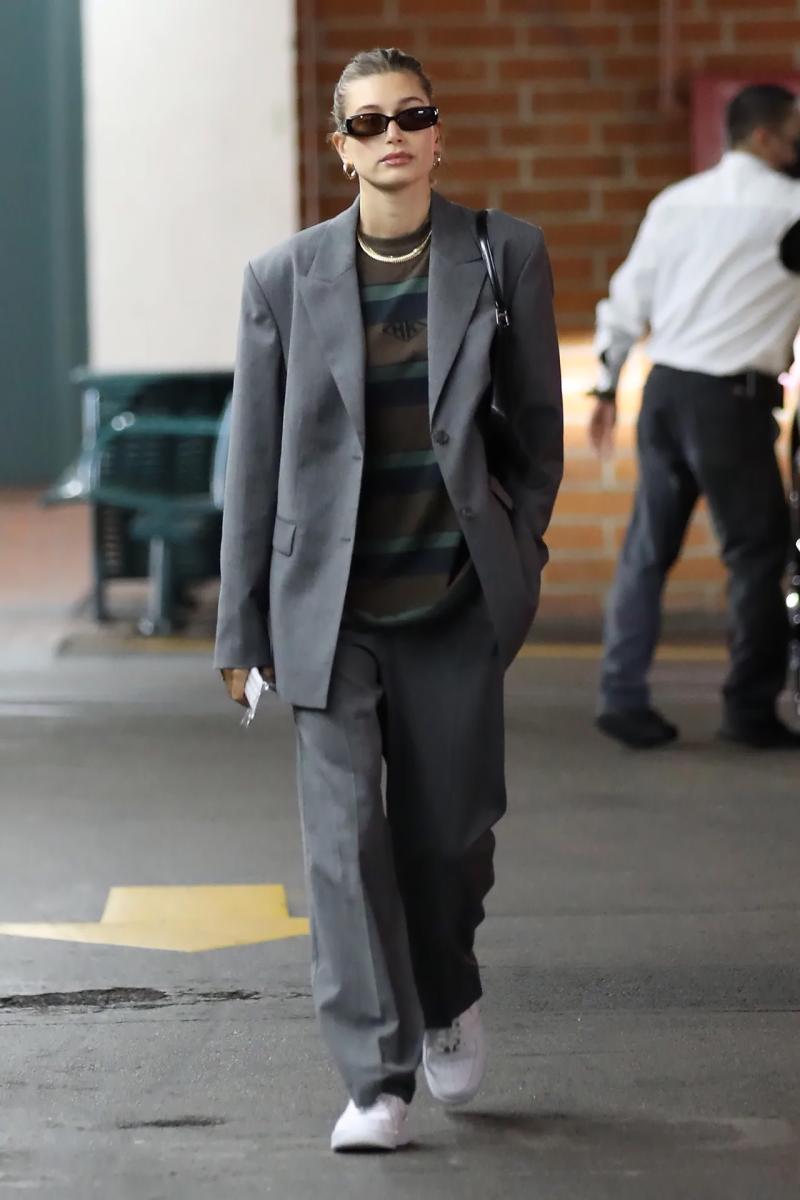 Ideally, every girl's closet should include that perfect pantsuit that can be paired with fancy blouses for special occasions or long T-shirts to create casual looks. Take the fashion cue from the star and don't be afraid to pair oversized jackets with wide pants — the resulting look will be stunning and not baggy at all.
Black Dress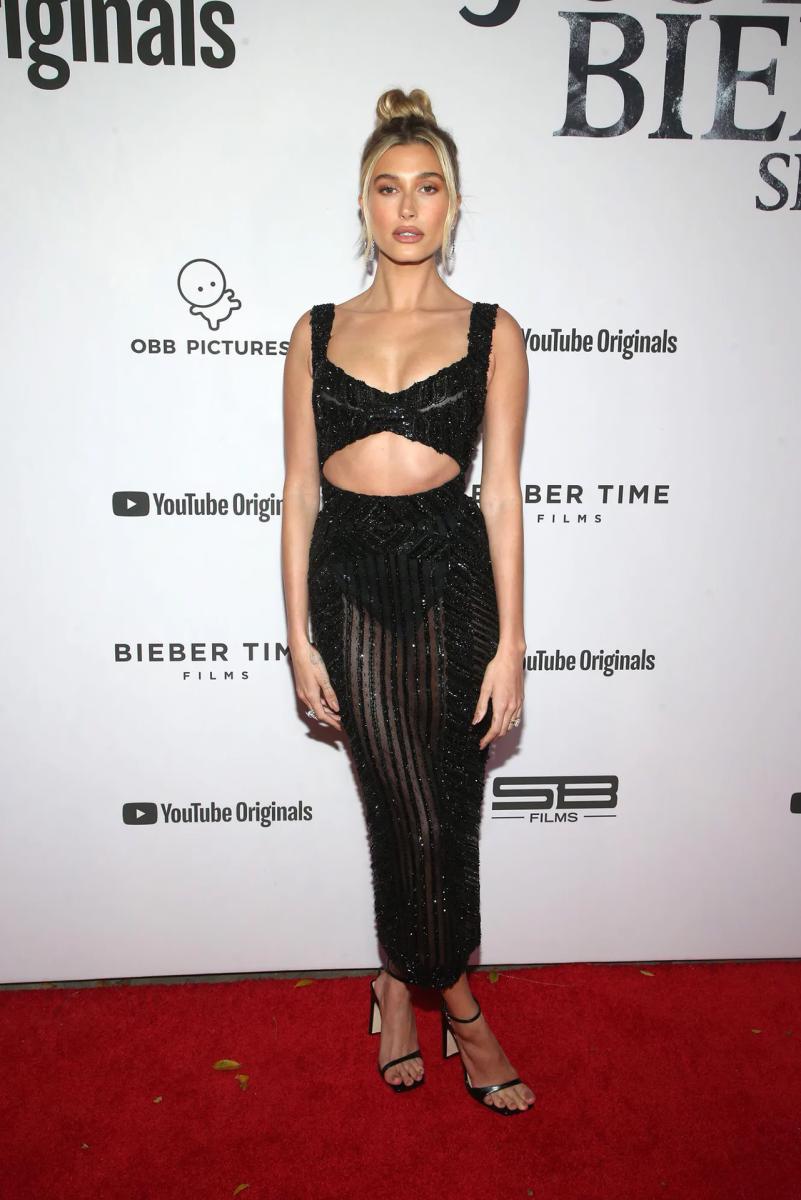 Coco Chanel would be proud of Hailey, who likes to wear black dresses for formal occasions. First of all, the color suits the star's blonde hair and helps to emphasize her slim figure.
Also, black allows the outfit's fabric and cut to come to the forefront, which means you can safely experiment with these aspects of your attire without fear of committing a style faux pas.
Bright Bags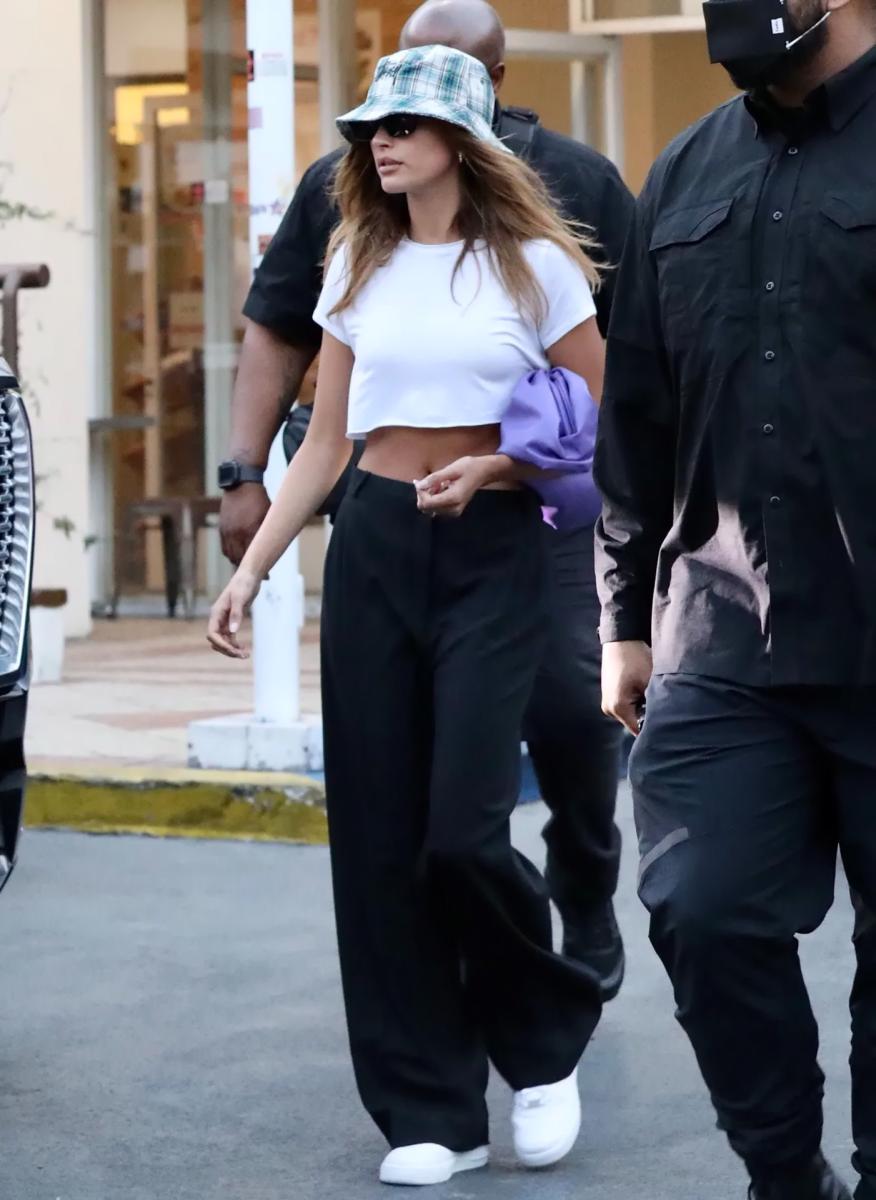 Accessories are there to add spice to even the simplest outfits. Hailey knows this and relies on her bright handbags for most outings. The model is often spotted with Bottega Veneta clutches, and her colorful bag collection keeps growing.
So, here's the trick from the model: if your outfit seems boring, just add a purple, blue, or green bag.
Rectangular Sunglasses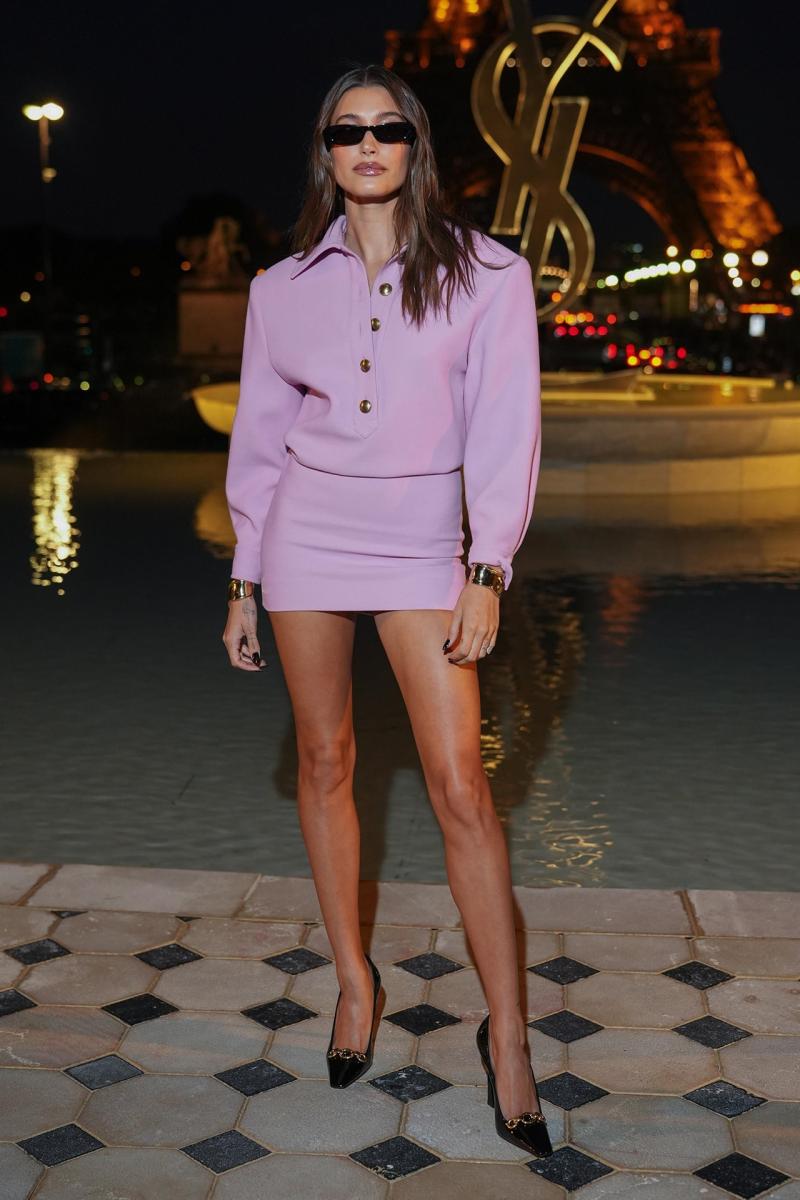 For celebs, sunglasses aren't just a summer accessory — stars often wear these to protect themselves from paparazzi. Hailey has turned sunglasses into her signature piece that serves as a perfect stylish addition to any look.
Pay attention to the shape of the accessory — slightly elongated, angular glasses work nicely for all girls.