2023 fashion forecast: these 8 colours are set to dominate the scene.
While a stylish cut is an essential part of any great outfit, the right choice of colour can elevate even the most basic piece to new heights. In 2022, we saw an explosion of bold and bright colours, but what will be the hot trends for the upcoming season?
To help answer that question, we've taken classic neutrals like black, white, and beige out of the equation and put together a guide to the hottest new hues for 2023.
Blue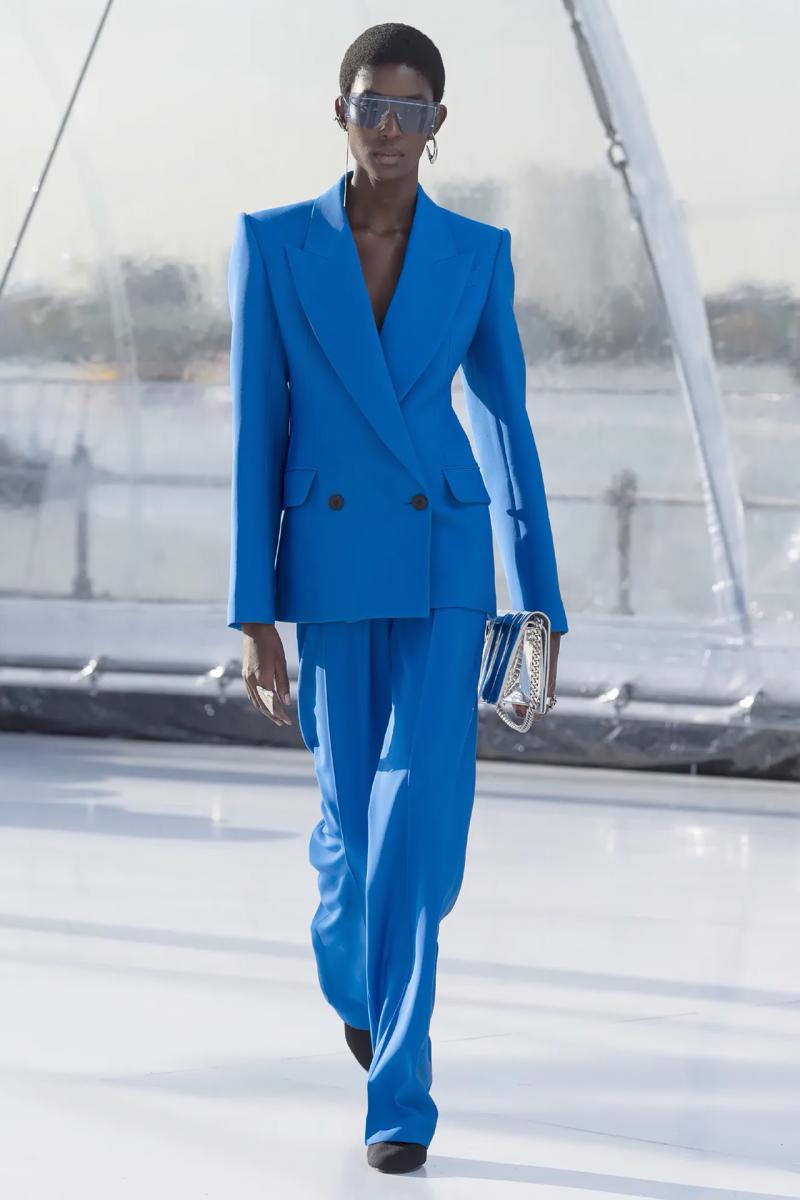 In 2022, bright blue took a backseat to the explosion of fuchsia and deep green on the fashion scene. But after a brief hiatus, this classic colour is back with a vengeance. To make a bold and stylish statement, go for a pure shade of blue – not too dark, not too light – that highlights the true beauty of this timeless colour.
Blue pairs especially well with cool undertones like grey and muted shades of purple and green, adding depth and sophistication to any outfit.
Sun Yellow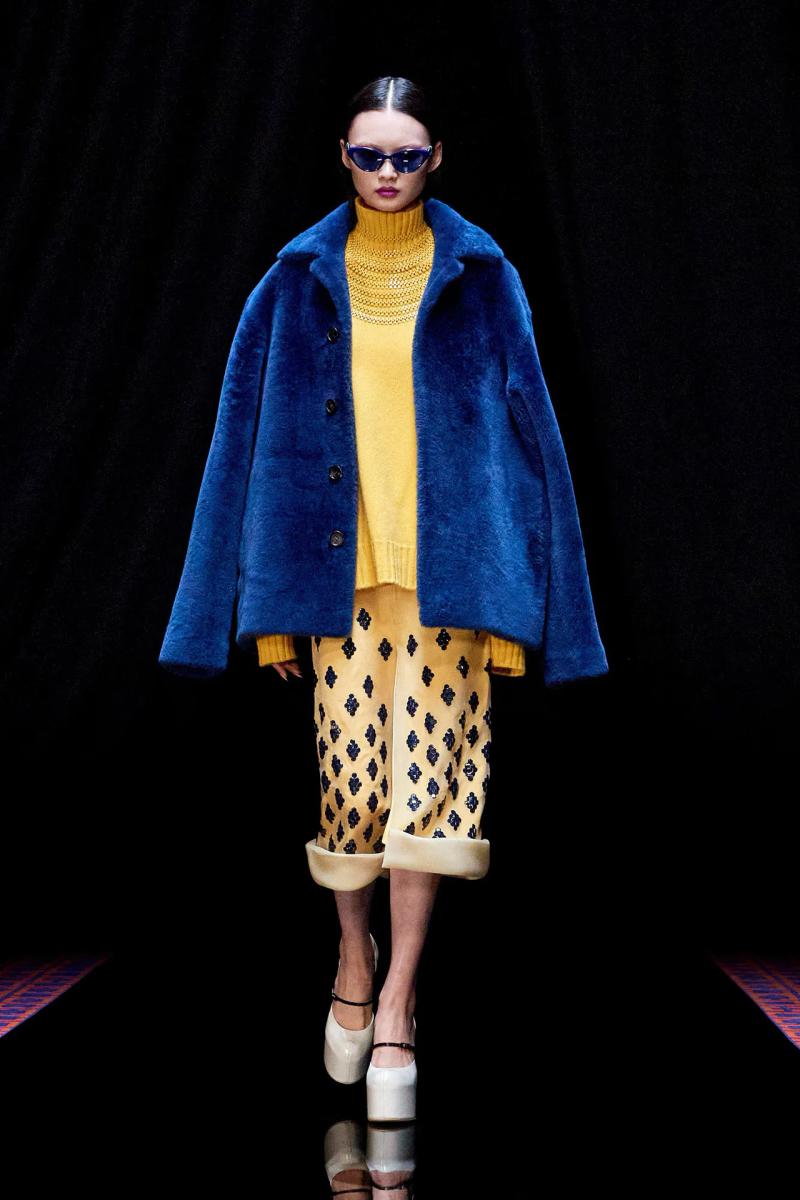 While we might think of sun yellow as ultra-bright and bold, the truth is that there's a softer, more delicate shade of yellow that evokes the warmth and radiance of the first morning rays.
The key to this shade is avoiding greyish undertones, which can detract from its natural beauty. Instead, focus on a soft and deep hue that will replace the bright yellows of past seasons. This versatile colour pairs well with classic neutrals like black, grey, chocolate, and blue, making it a must-have for any wardrobe.
Pale Green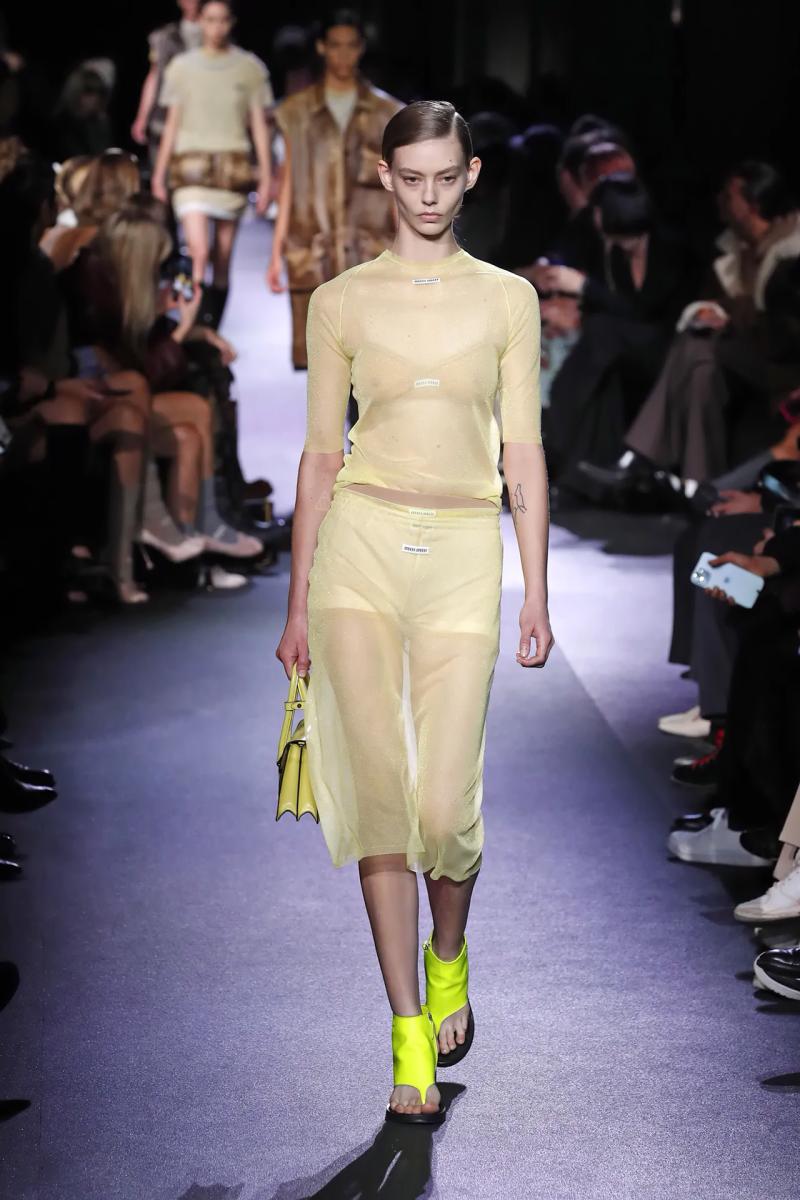 As fashion evolves, we're seeing a growing trend towards more subdued shades of green. While 2021 saw a preference for bright and bold hues, and 2022 was all about grassy tones, the latest trend is soft and delicate options. These include muted versions of classic greens like mint, lettuce, and olive, perfect for a relaxed, understated look.
To really make the most of this trend, try incorporating clothing made from lightweight and translucent fabrics, which will further soften and "pacify" the colour.
Soft Pink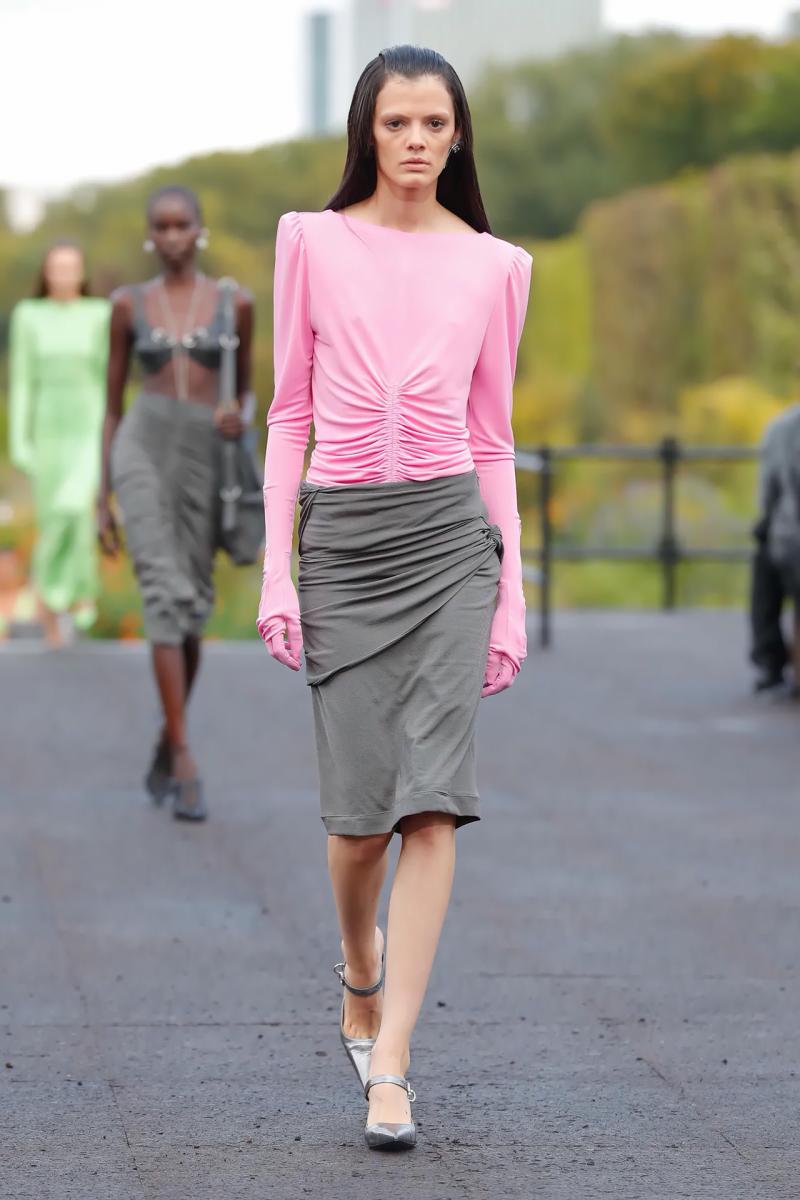 Fuchsia may have taken the fashion world by storm in 2022, but like all trends, it's time for this bold hue to make way for something new. The colour of the moment is soft pink, which comes in shades ranging from candy to dusty. This versatile colour pairs well with light shades and darker hues that benefit from softness and warmth.
Soft pink is a must-have for anyone looking to achieve the trendy old-money or ballet-core styles that are so popular right now.
Cornflower Blue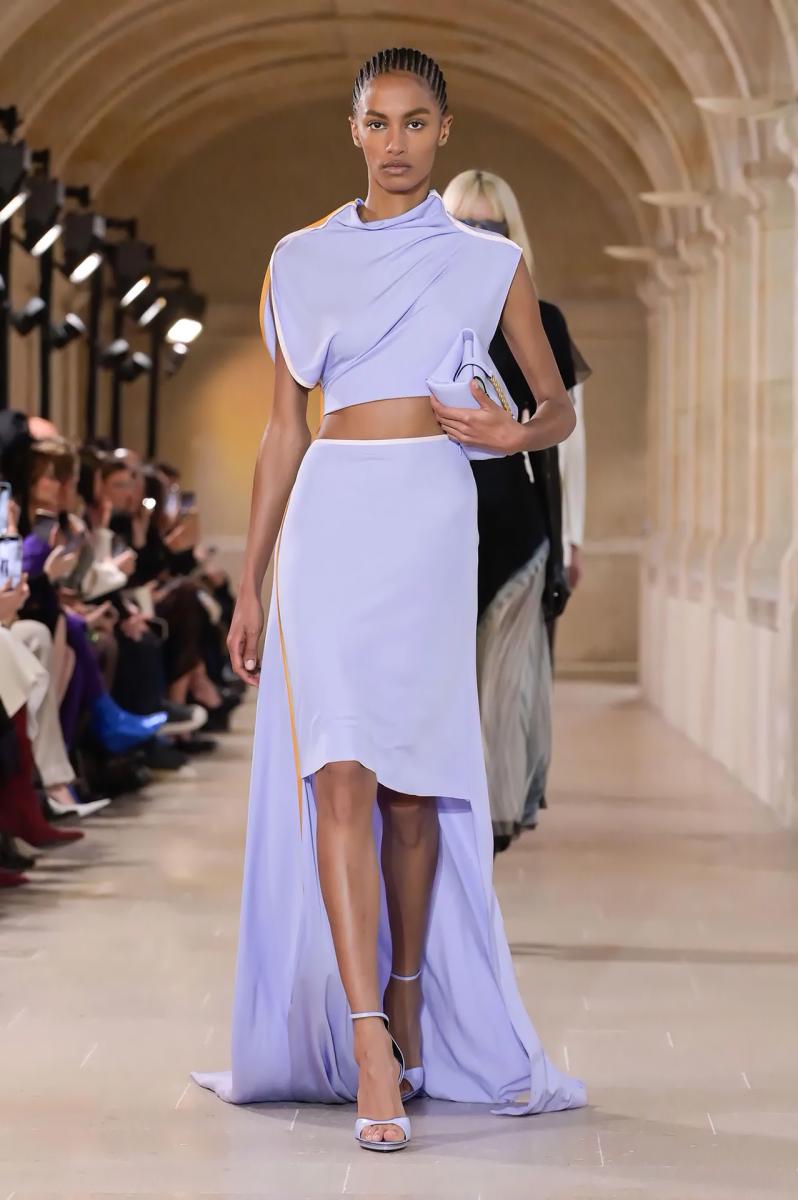 Although previously considered delicate, cornflower blue is a bold, distinctive shade combining purple and blue undertones. Its versatility makes it suitable for any colour type.
To achieve an on-trend look, consider incorporating cornflower blue into your wardrobe with a full-body outfit of heavy fabric or a flowing dress featuring abstract prints.
Coral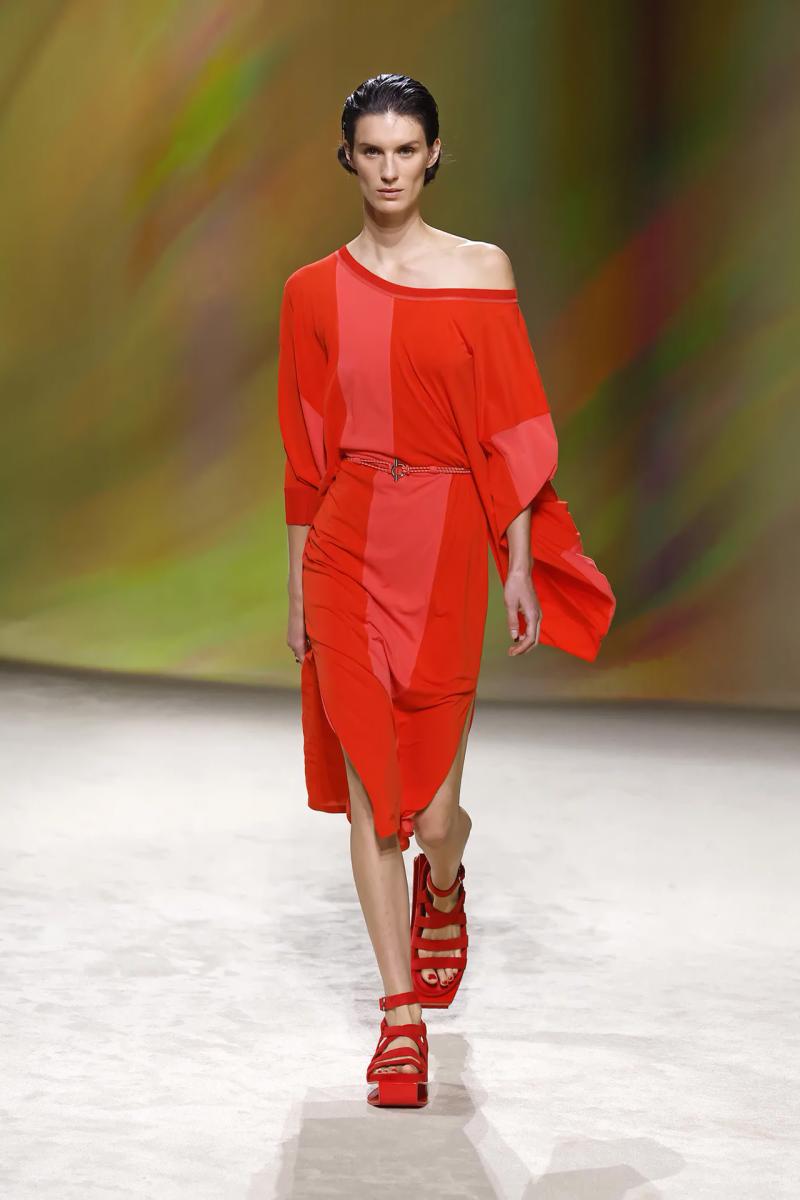 Once considered anti-trend due to its association with the early 2010s, coral is now making a comeback. Nearly every designer included a similar shade in their collections during the most recent fashion month.
However, styling coral can be challenging, and choosing complementary colours is important. Monochrome ribbons are a safe bet, or you might try balancing the orange undertones with flesh hues for a sophisticated look.
Scarlet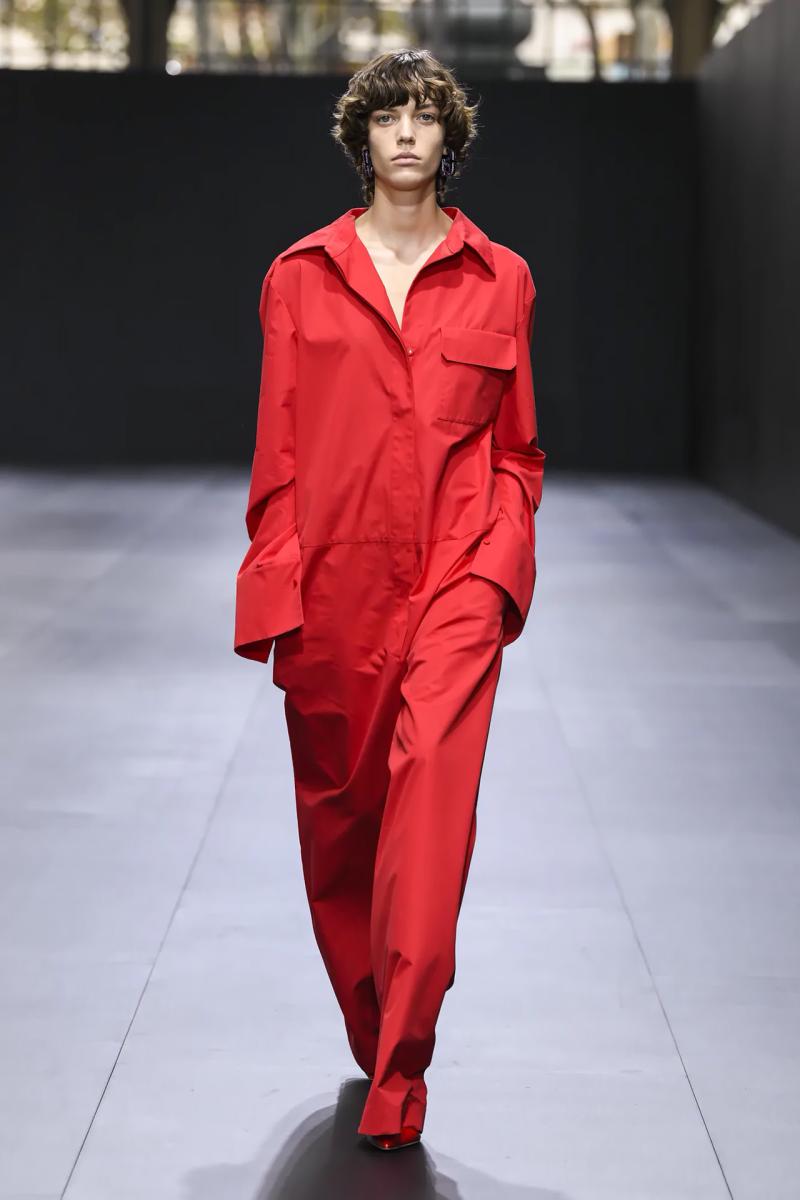 For the second year in a row, this rich red hue has held the coveted title of the most fashionable colour. It exudes confidence and courage rather than aggression. Additionally, it can breathe new life into fuchsia items; combining the two shades still creates a stylish look.
Carmine Red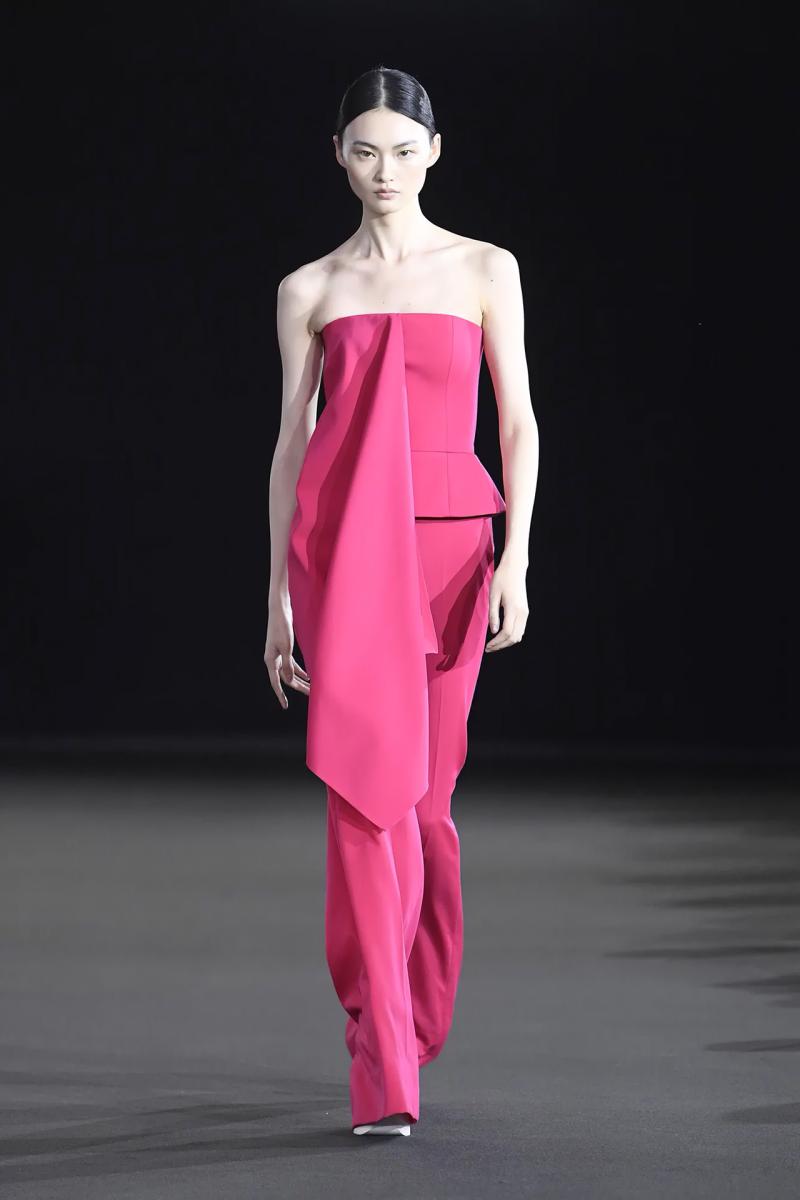 No list of fashionable colours would be complete without the standout hue of the year: Viva Magenta. While there's a stereotype that such complex shades can make one look older, it all depends on the garment's texture.
Choosing leather, dense suit materials, or metallic fabrics in this colour palette can give you a trendy and youthful look.