Oscars 2022, Revisited: The 5 Celeb Fashion Fails We Wish We Could Forget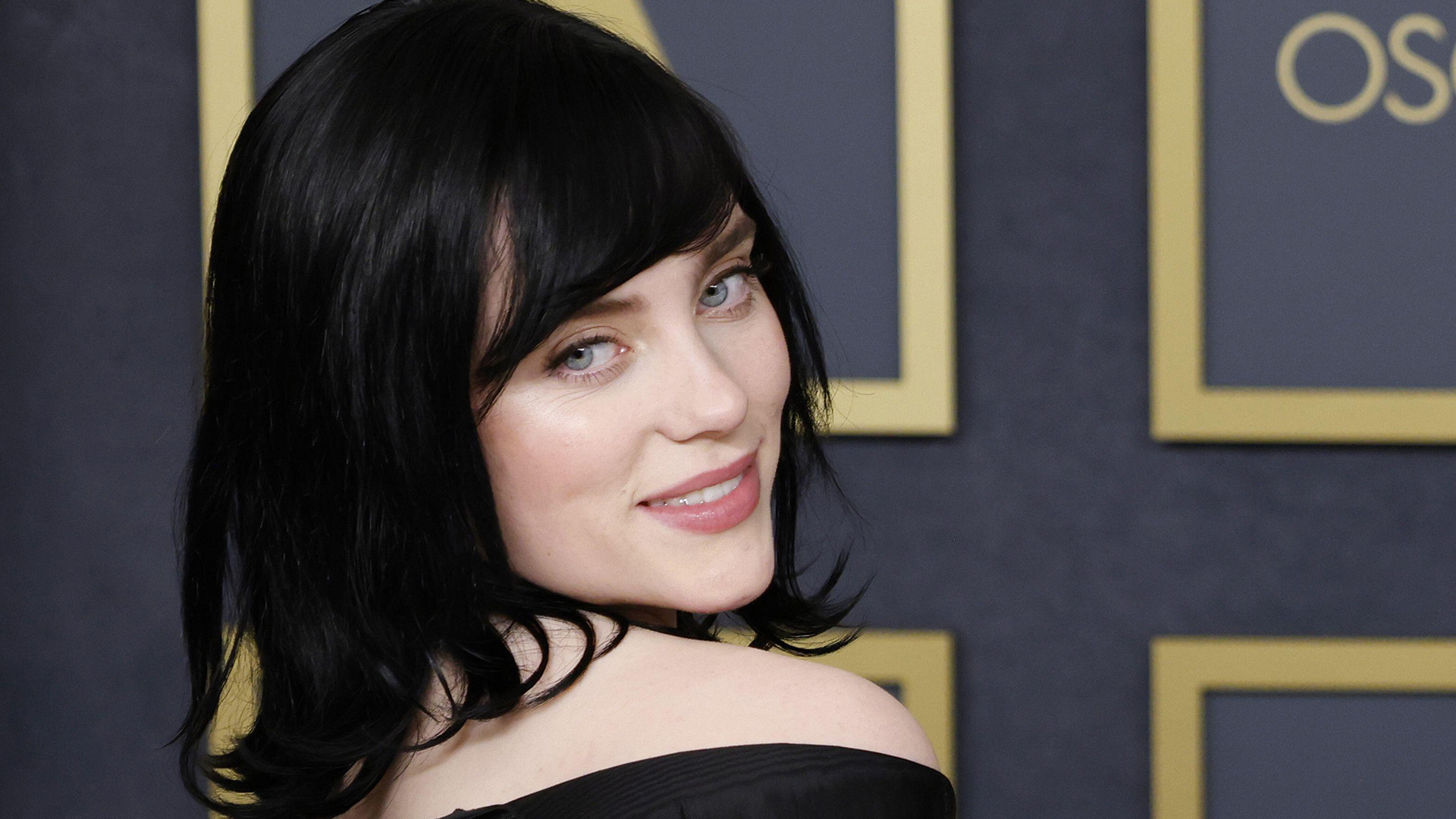 Fashion dos and don'ts: five celebrities who could learn a thing or two from last year's Oscars.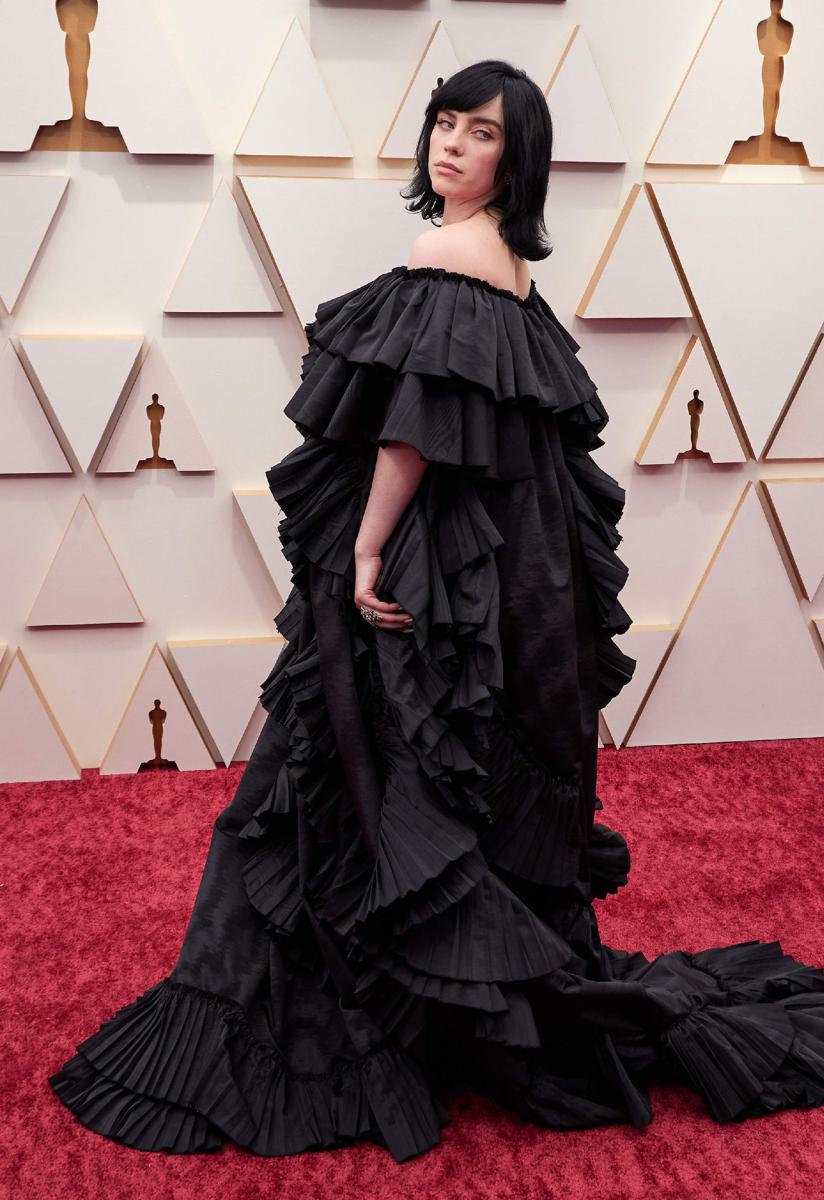 For Billie Eilish, this ceremony was a special one: the singer won the Oscar statue for her song for the James Bond movie No Time to Die. However, Billie's outfit was not as successful as her song.
It seemed that after her sexy, feminine looks, the star decided to return to the baggy style — so she was literally lost in the many ruffles of her voluminous black gown. And while black is usually a good choice for an evening dress, this color somehow looked tragic on Billie.
Amy Schumer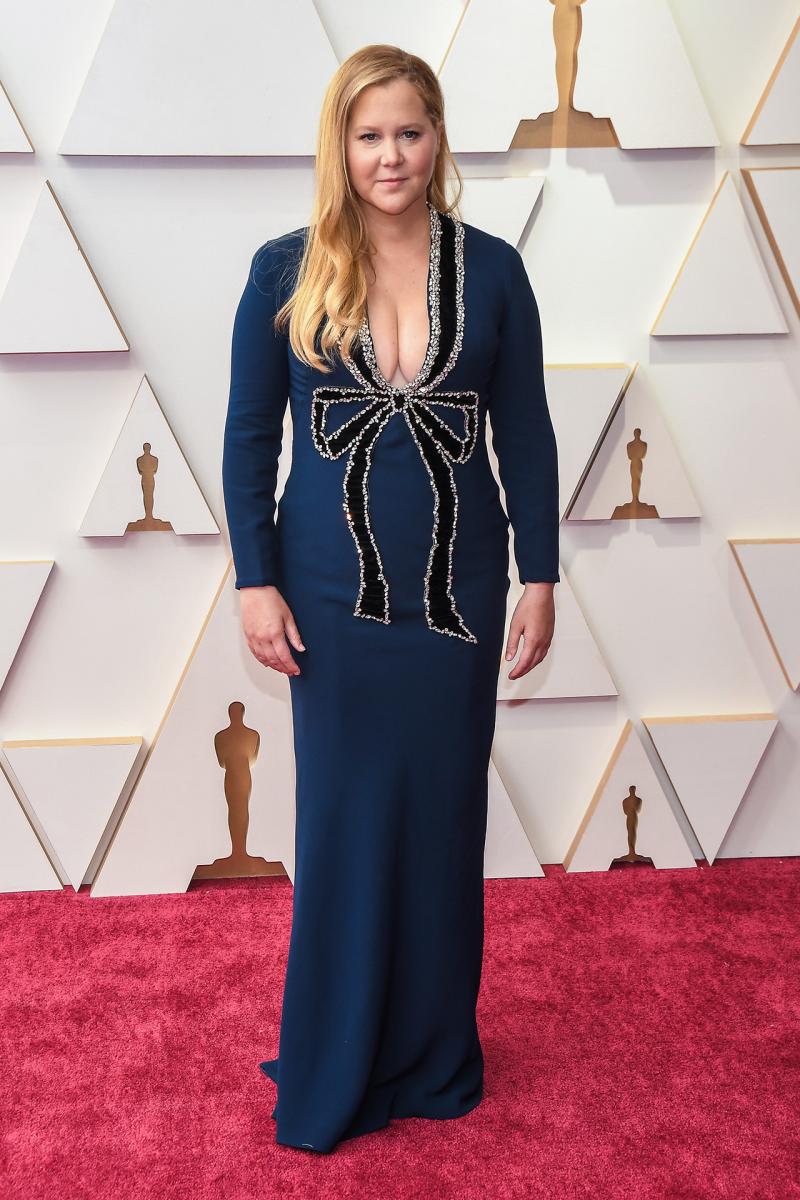 Because Amy Schumer does comedy, can we assume her dress at the Oscars was a joke? That's the only way to explain the star's weird choice of maxi.
The stretchy dark fabric combined with large crystals made the outfit appear cheap, the plunging neckline ruined Schumer's figure, and the "cute" bow made the actress look like a Christmas present.
Venus Williams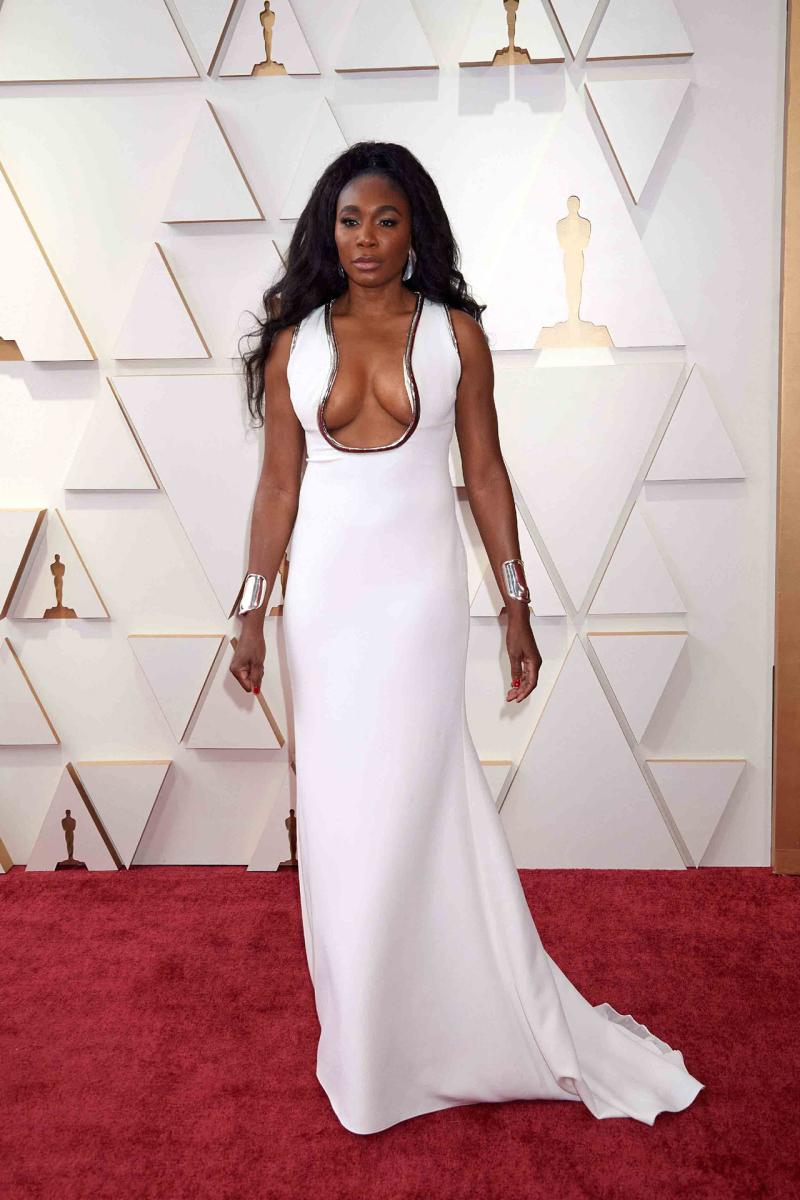 Tennis player Venus Williams also had problems with her dress' neckline. It was a curved line, which distorted the proportions of the athlete's chest and shoulders, while the silver frame made the top part of her dress look like a hard handbag.
The straight cut also wasn't the best choice, making Williams' figure more rectangular. Topped with a high ponytail, the overall look seemed strained and lacking ease and gracefulness.
Jada Pinkett Smith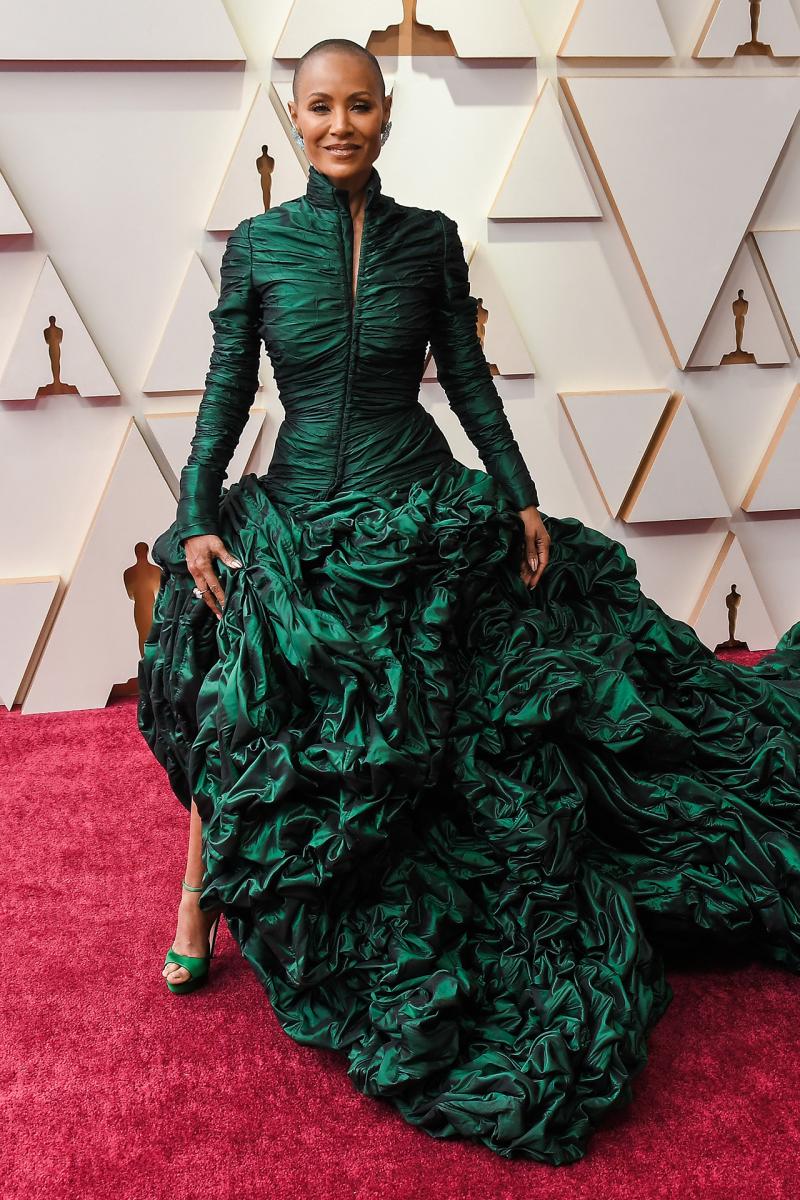 Okay, we don't mean to say that Jada Pinkett Smith's dress was a total failure — but it definitely had the potential to become a meme because the outfit looked like a heap of garbage bags. Puffy skirts aren't rare at the Oscars, but they're most often worn by stars whose height is above average — this kind of gown can "trim" a few inches off a person's height, making them visually shorter.
That's exactly what happened to Jada: the actress had to constantly keep the edge of her skirt up to avoid looking too miniature.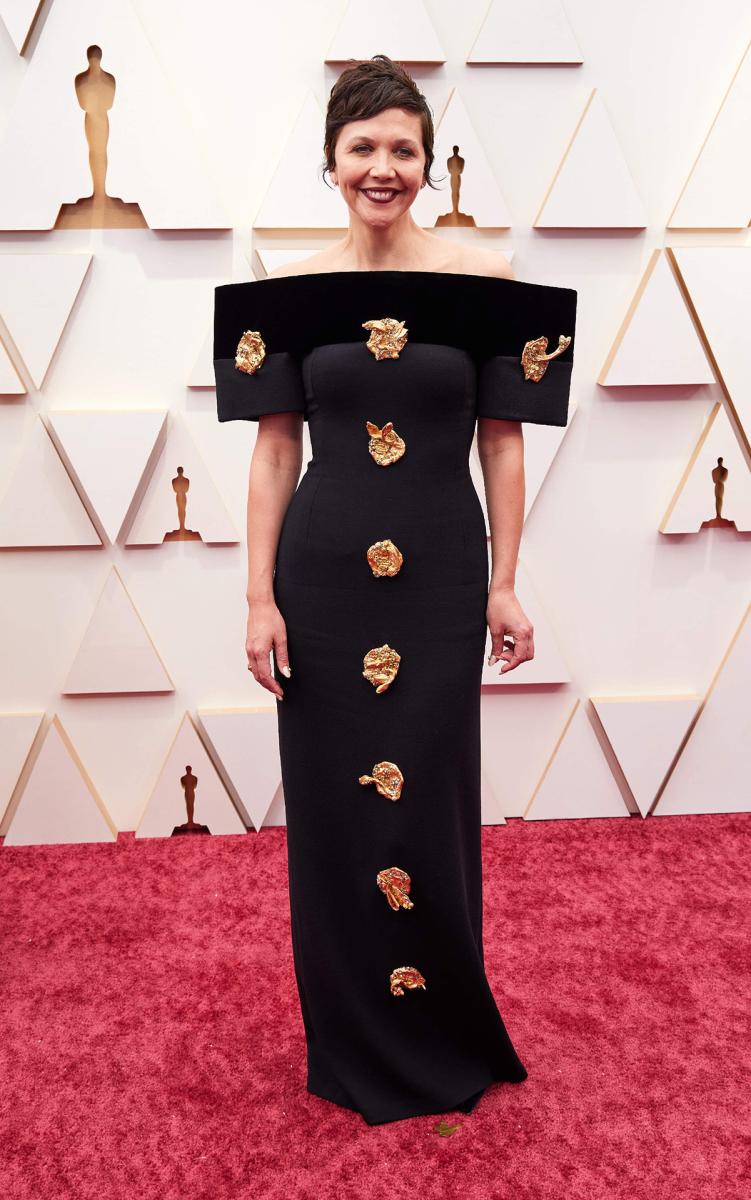 The black Schiaparelli maxi sits great on Maggie Gyllenhaal, who made her directorial debut at last year's ceremony — but the dress' embellishment raises questions. Once again, this gown is destined to become the subject of jokes and memes for its protruding gold details that are reminiscent of coat hooks.
On the other hand, the star's beauty choices did not work at all. Her hair looked too unkempt against such a luxurious outfit, and the plum lipstick was also a bit off.