George and Amal met in 2013 at Clooney's house on Lake Como, Italy. Amal was there thanks to a mutual friend with whom she was traveling to Cannes. On the way, the travelers stopped by to see the actor. Clooney's parents happened to be staying at the villa, so Amal was immediately introduced to them.
For several weeks, the couple communicated by e-mail and talked on the phone. As George admitted, it became clear over time that they were more than just friends.
First date
For their first official date, which took place three months later, George invited Amal to the famous Abbey Road Studios in London, where he was working on the movie The Monuments Men. Then they went out for a romantic dinner at one of the city's popular restaurants. By this time, the paparazzi were actively following the couple.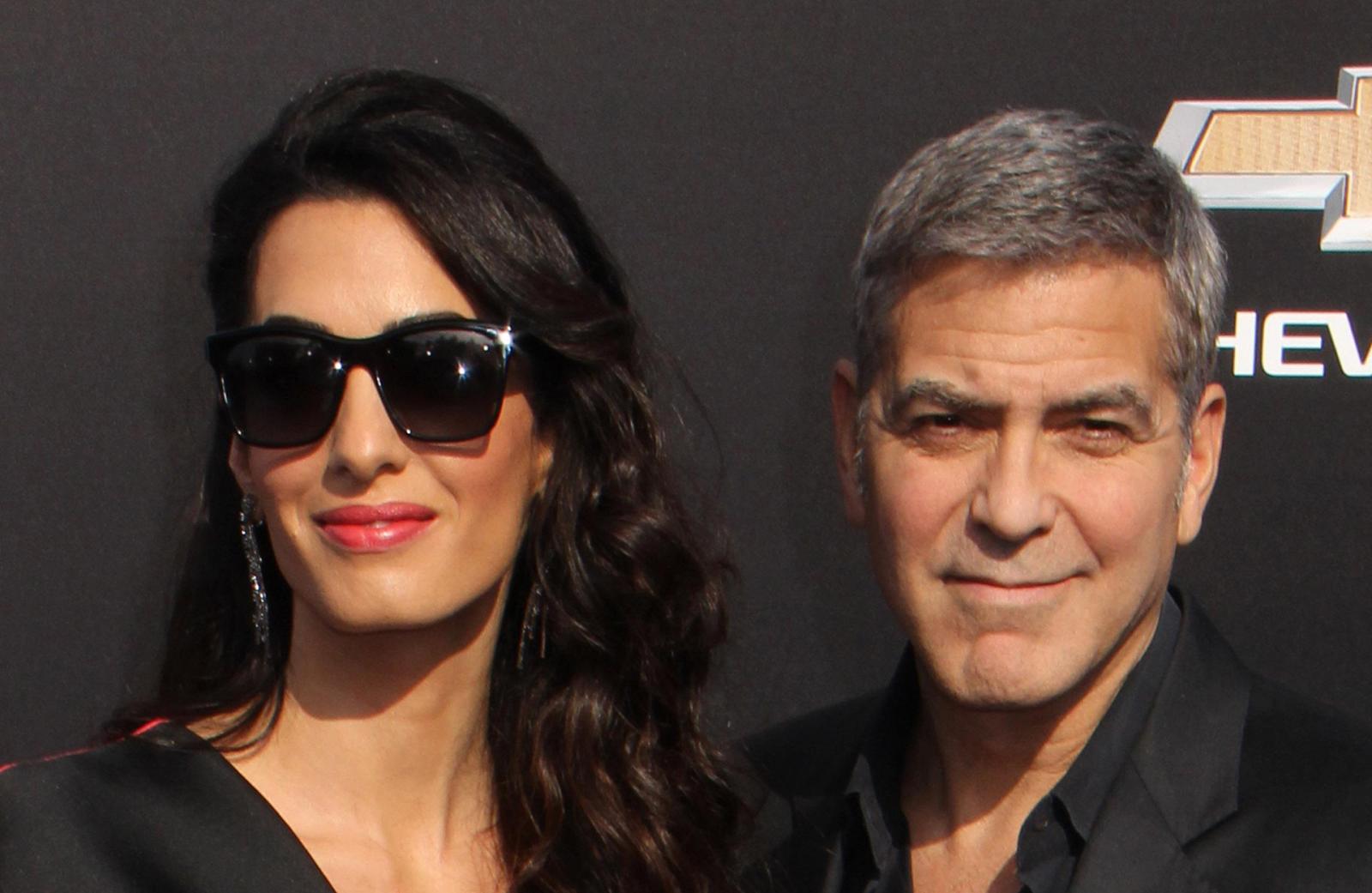 "And when we came out, there were 50 paparazzi there. But she handled it like a champ," the actor said.
Unexpected engagement
Six months later, George proposed to his beloved, which came as a surprise for her.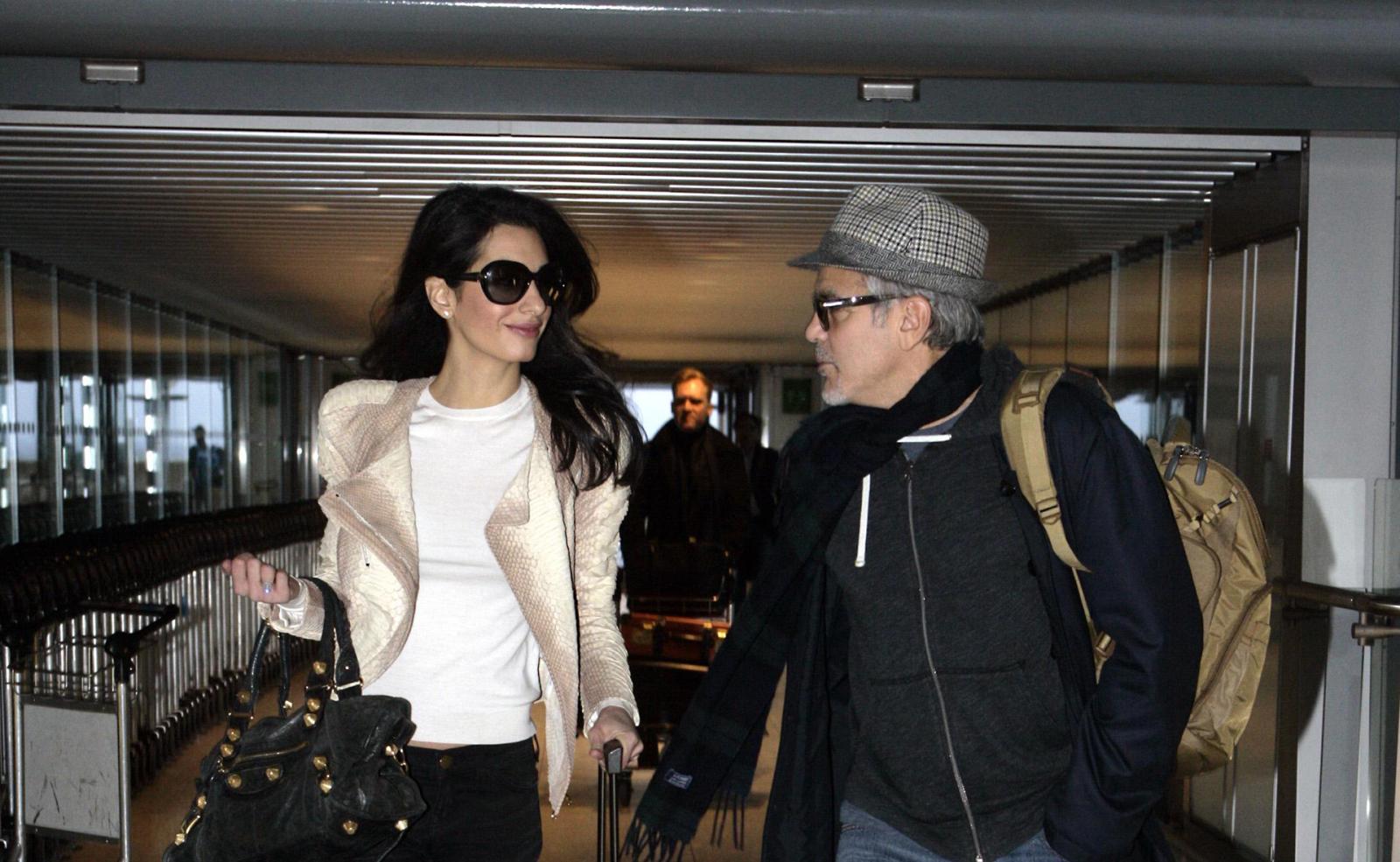 Amal's parents asked what the actor's intentions were, but she replied that they had only been dating for six months, so it was too early to tell whether it was serious or not. And the idea of getting married and having a family did not appeal to her. Amal was 35 years old at the time, and she admitted that she had other plans for her life.
As it turned out, George had been preparing for the big moment all along.
After months of planning (down to choosing a playlist), George invited Amal home for dinner. He hid the engagement ring in a desk drawer, which also contained the lighter Amal was to use to light the candles. When the time came, George asked Amal to get the lighter. She opened the drawer and pulled out the ring, while he got down on one knee, just like in a real romantic movie.
When the song he'd been waiting for came on ("Why Shouldn't I?" performed by Frank Sinatra), Amal screamed, "Holy shit!" and just kept staring at the ring. "It was 20 minutes of me on my knee, waiting for her to say yes, because she was so shocked," Clooney said.
Luxury wedding
Amal and George Clooney tied the knot in Venice in September 2014, just a year after their first date. The couple's wedding was held at the Aman Canal Grande luxury resort. Guests included Matt Damon, Cindy Crawford, John Krasinski and Emily Blunt.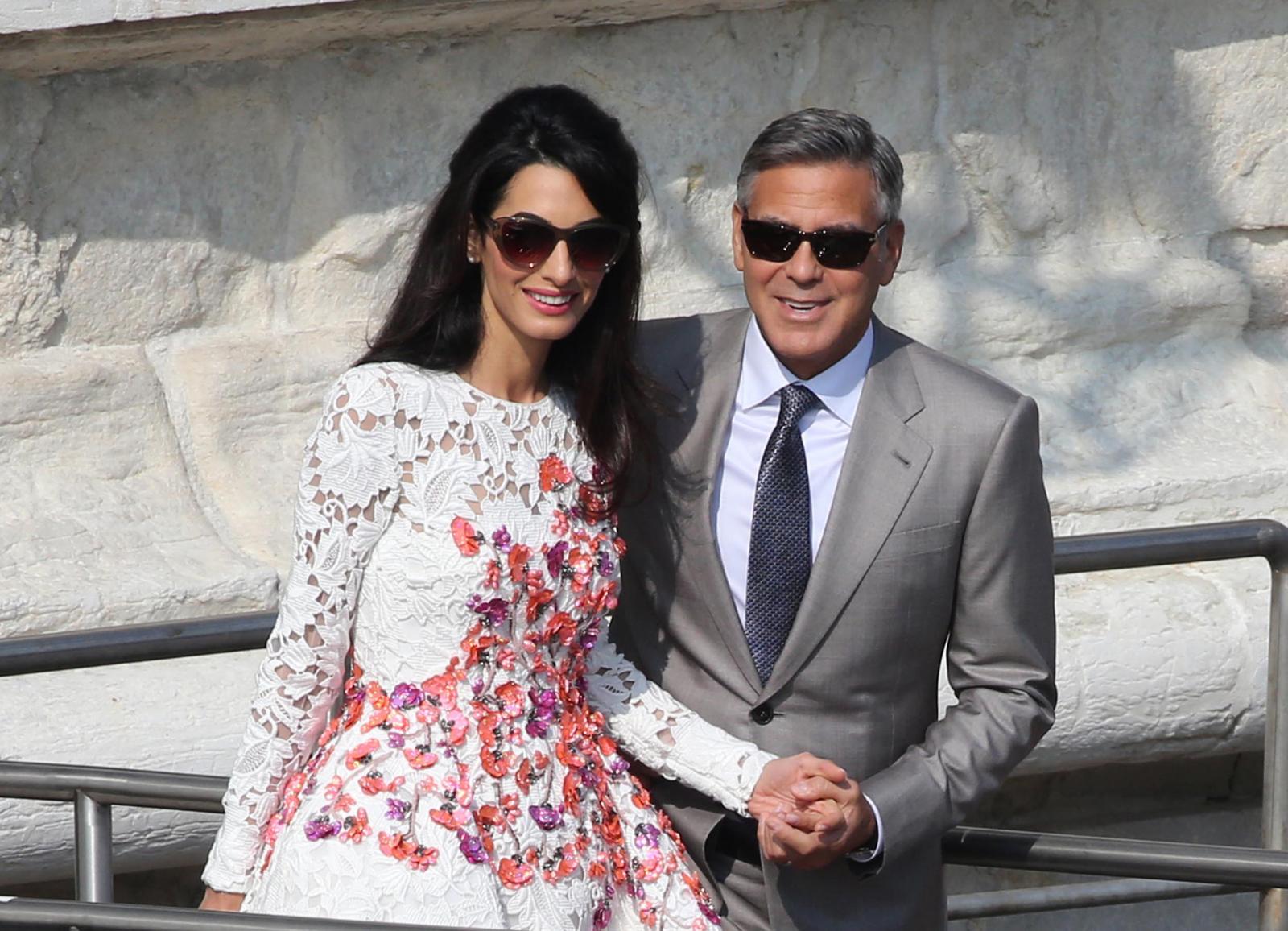 The bride wore a custom-made lace Oscar de la Renta gown with a boat neckline and long train.
Children
Interestingly, neither George nor Amal wanted to have kids. But they later changed their minds.
When Amal became pregnant in 2016, they didn't expect that it would be twins. The news shocked them.
"He [the doctor] goes, 'Well, there's one.' And I said, 'Great.' And then he goes, 'And there's the second one.' And I was like, 'What?' We just sat there, staring at that piece of paper they give you, and I kept thinking there was a mistake."
But there was no mistake. In June 2017, a month ahead of schedule, Amal Clooney gave birth to daughter Ella and son Alexander.
The birth of children has dramatically changed the couple's life. They love them very much.
The secret to a happy marriage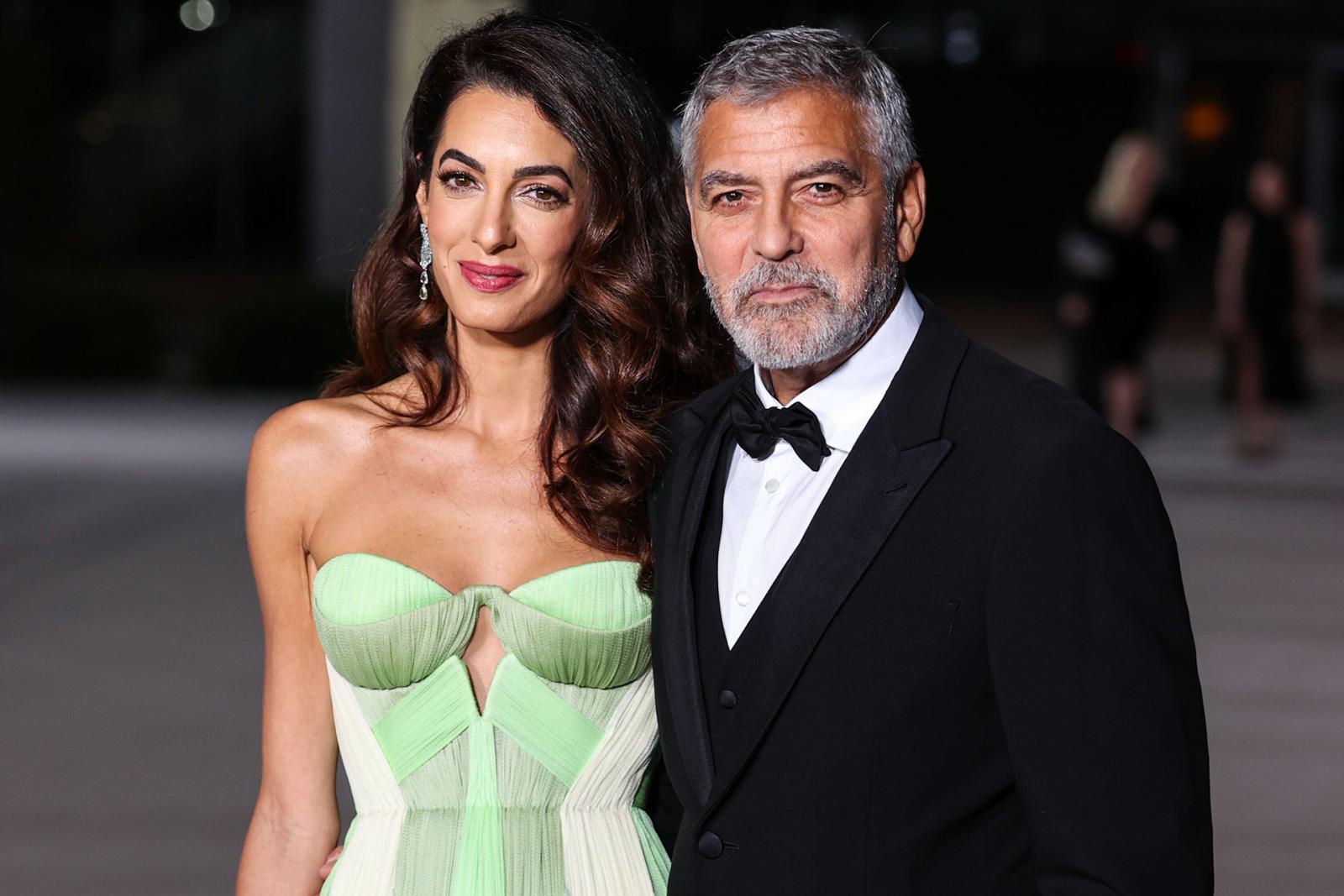 After eight years of marriage, their feelings are as strong as they were at the beginning. They publicly declare their love for each other and do many romantic things, like writing love letters to each other by hand.
The couple's parental duties are shared, and they skillfully combine it with work. George has learned to deal with everything, even mastering the art of hairdressing — he cut his children's hair during the lockdown.
Clooney says that before meeting his future wife, there was emptiness in his life.
But she changed everything: "At 52 I found the love of my life and I'm really happy."