Katniss Never Really Loved Peeta in Hunger Games, and This Scene Proves It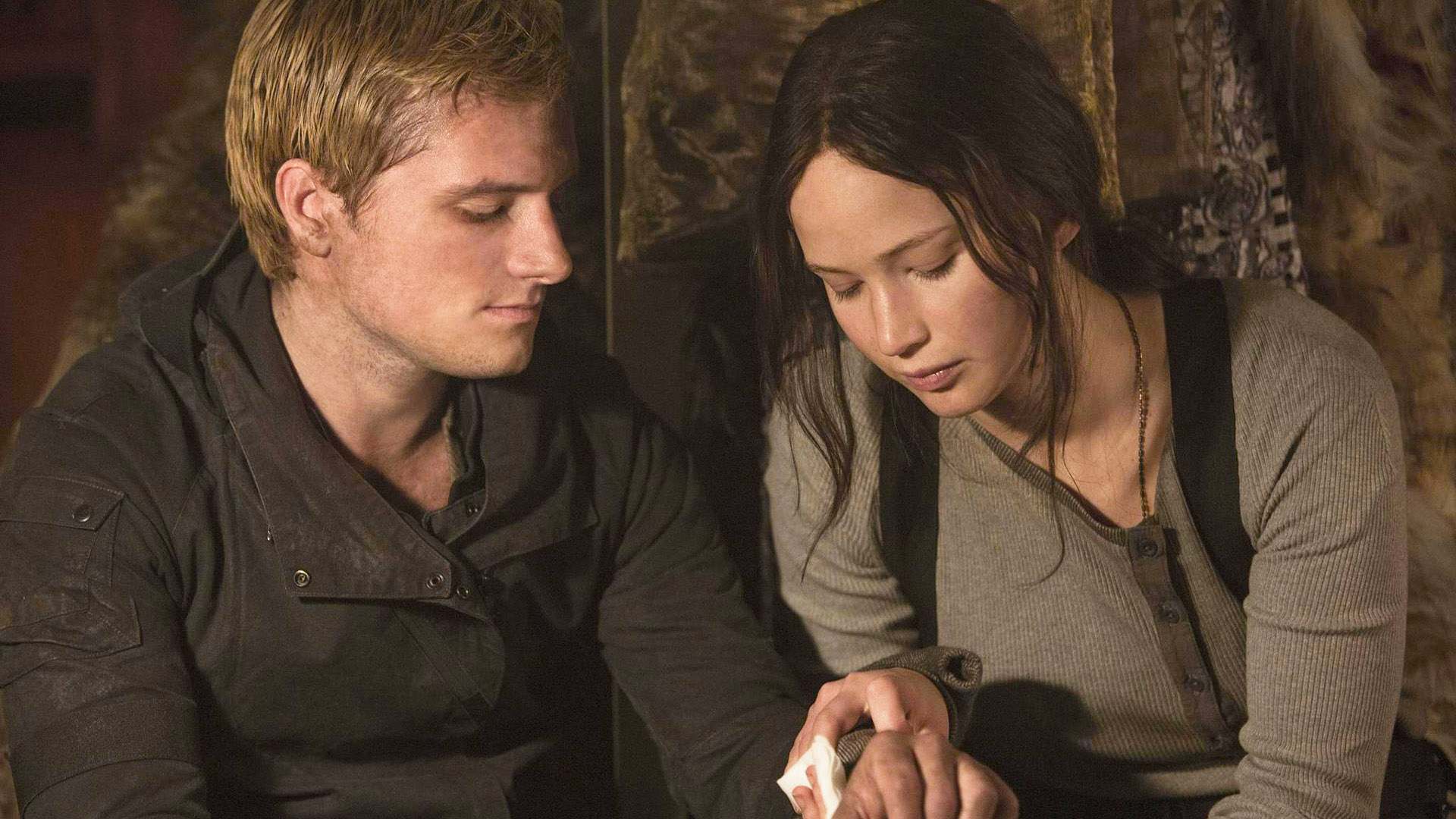 The Hunger Games' Katniss chose Peeta out of trauma and savior complex. Her final speech is proof of this.
The Hunger Games franchise has given the world one of the most controversial love stories Hollywood has ever seen.
Fans of the series loved its protagonist, Katniss Everdeen, played by Jennifer Lawrence, but not all of them were on board with her ending up with fellow Hunger Games competitor Peeta Mellark over childhood friend Gale Hawthorne. The reason is that Katniss never really seemed to love Peeta.
A lot of fans believe that Peeta started to grow on Katniss in the first part of the franchise, and that her feelings for him only deepened in the subsequent installments. But is that really the case? In the movie, Katniss pretends to love Peeta because it gives her a chance to get out of the games alive. And at no point does the franchise show that her feelings have turned romantic.
Throughout the series, Katniss goes to great lengths to keep Peeta alive, and many fans see this as proof that she truly loves him. But let's take a closer look at the history of their relationship.
Katniss begins caring for Peeta and keeping him safe in the first book after the head Gamemaker announces the 'two contestants from one district can win' rule.
At this point, she has gone through the horrible experience of Rue's death, which was undoubtedly a huge trauma and had a big impact on her and her behavior. As a result, Katniss most likely develops a savior complex, which leads her to see Peeta as a victim who needs her care and protection. All the events that follow catch up to Katniss, and she just can't seem to untangle herself, step aside, and look at her true feelings with a clear mind.
Then her sister Primrose, whom she loves the most, suddenly dies, and Katniss blames her only other romantic option, Gale.
This leaves Peeta without competition. Plus, Prim's death feeds Katniss' savior complex even more, and Peeta remains the only person she can take care of. So she relishes their reunion in the finale and settles for the kind of peace that they can have together.
Katniss' final speech is the best evidence of this. In the scene, Katniss holds her newborn son and tells him about the nightmares she still has. She then explains that she deals with them by playing games in her head, making lists of all the happy things that have happened to her.
'There are much worse games to play,' she ends her speech.
This line proves that Katniss' life with Peeta is not about love. It's about having a safe haven to cling to after all the trauma she's been through and playing a 'not so bad' game of family life.