The royal wardrobe: a peek into Duchess' top fashion moments.
2011 BAFTA Awards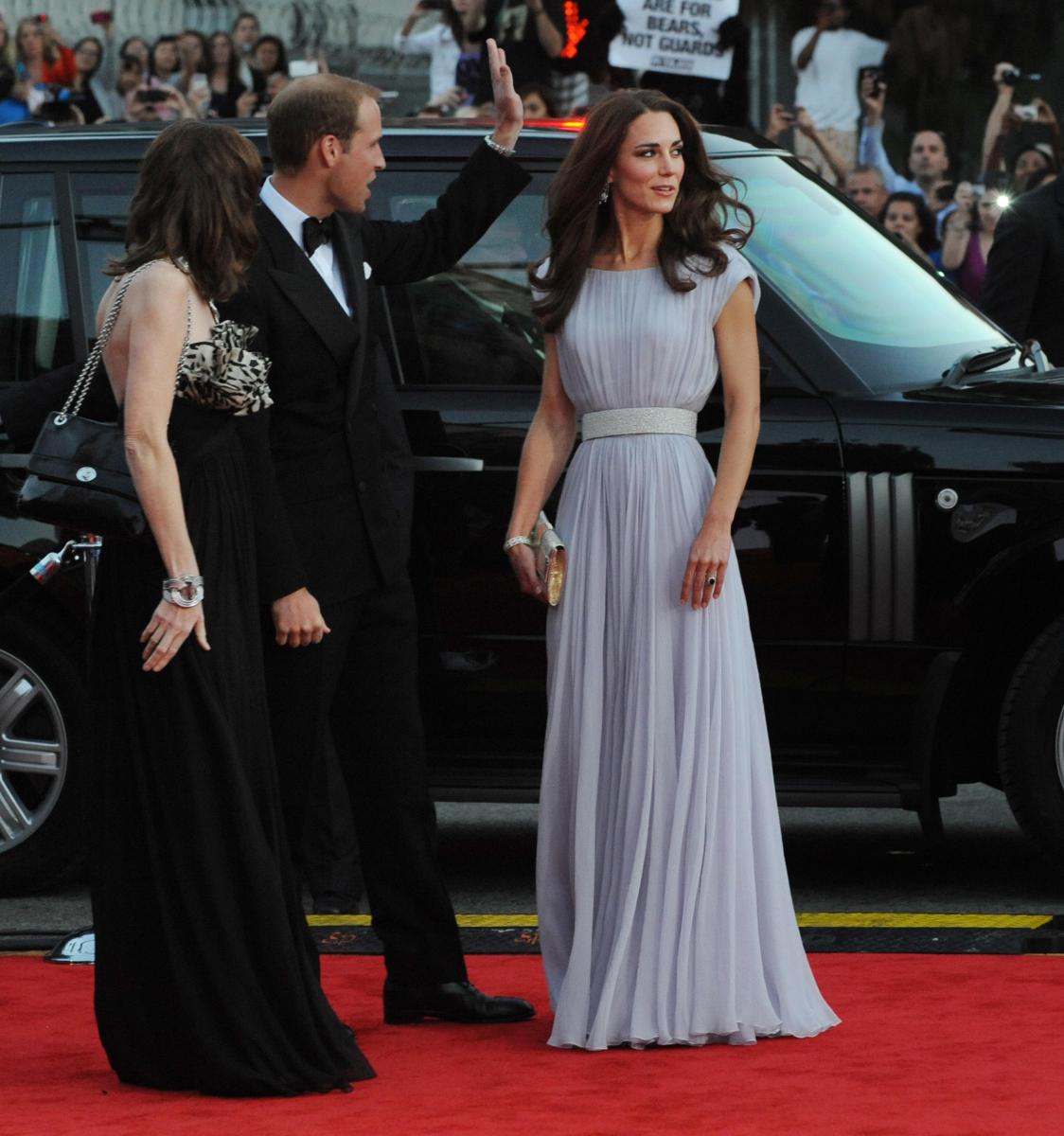 Back in 2011, when Kate was still getting used to her role as Duchess, she was already making a mark in the world of royal fashion. One standout outfit featured a subtle shade of purple that beautifully complemented her auburn curls and skin tone.
The dress was tasteful and elegant, with a flattering waistline and delicate gathers that added interest without being too revealing. Overall, the outfit showcased Middleton's impeccable sense of style, which effortlessly balances sophistication and femininity.
2019 BAFTA Awards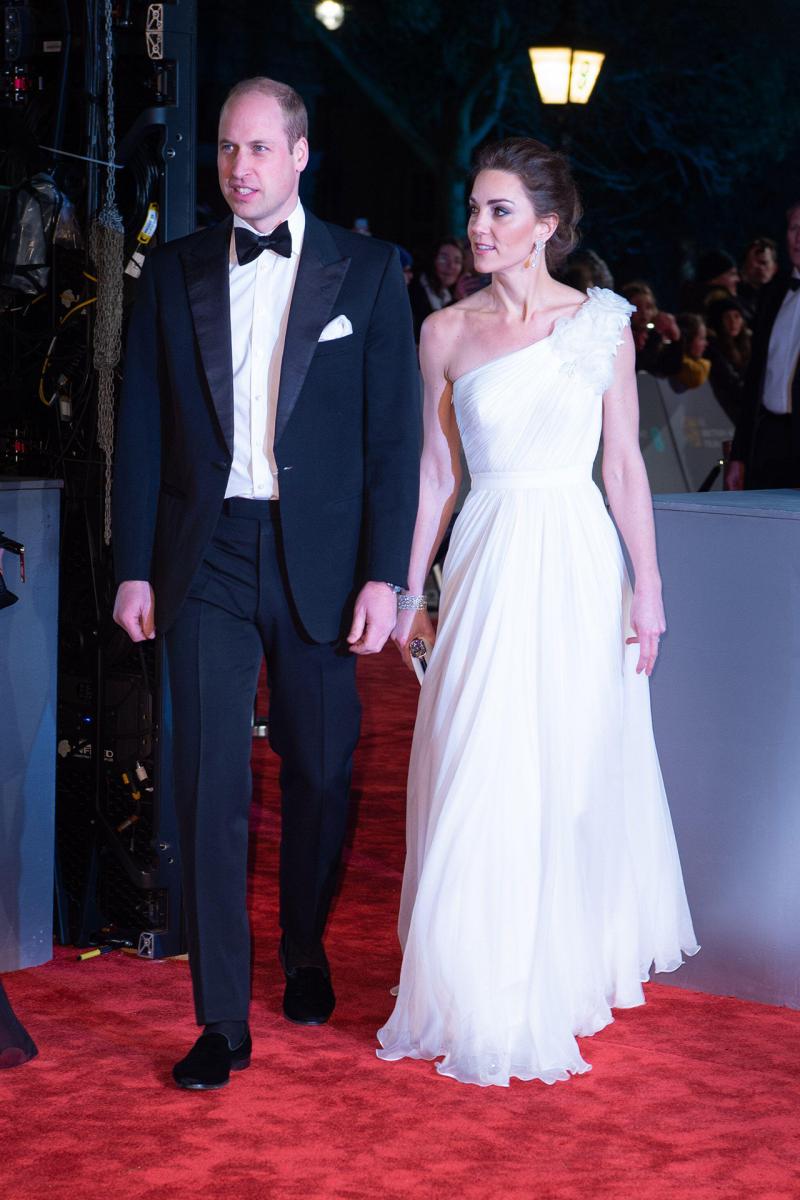 Kate's eye for romantic style is on full display with this gorgeous outfit. A milky white dress with a puffy hem and asymmetrical straps features a voluminous flower that adds a touch of whimsy and charm to the look. Kate's choice to gather her hair in a low bun and add volume at the roots further emphasises the flower detail, drawing attention to its beauty and elegance.
Even the jewellery is chosen with careful restraint, blending in perfectly with the overall image to create a harmonious and elegant ensemble.
2020 BAFTA Awards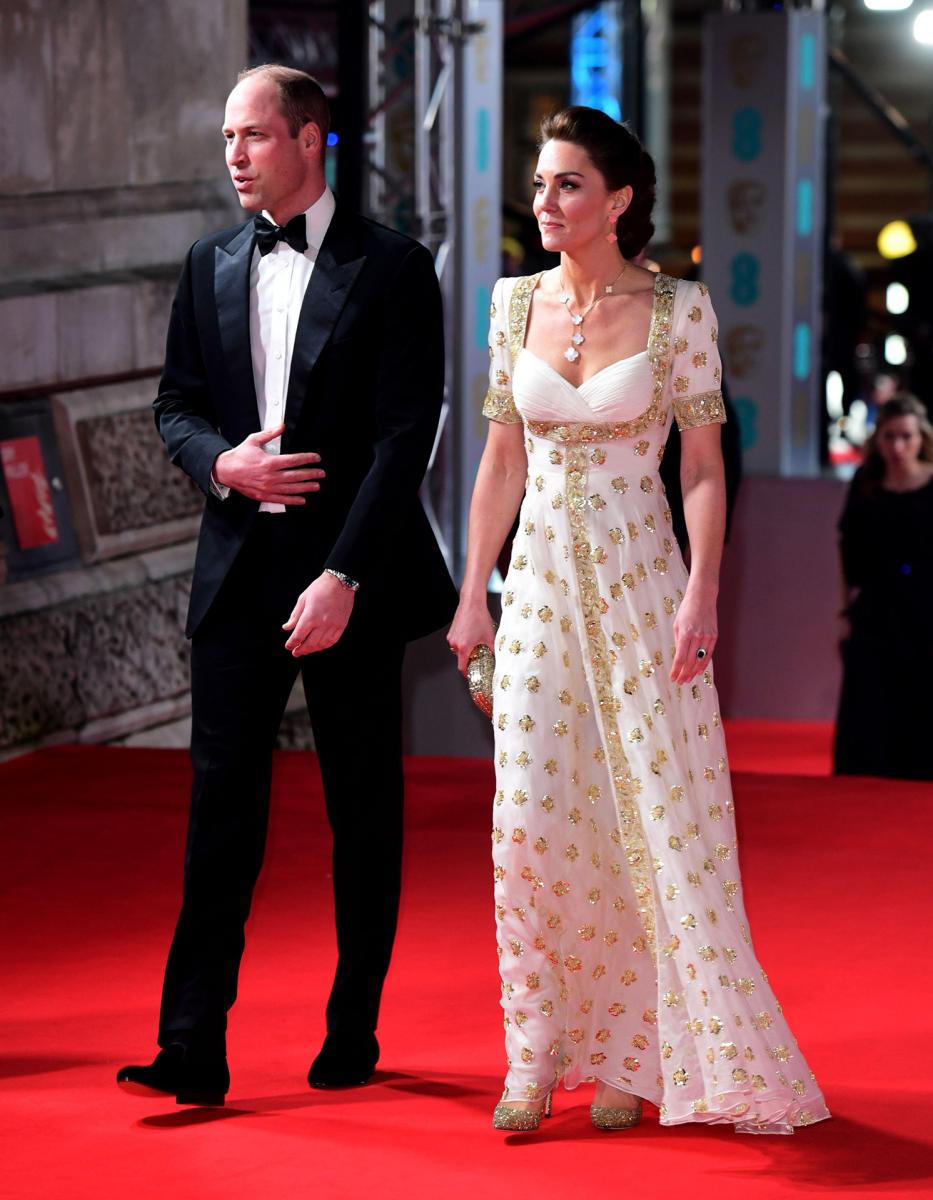 This gold-patterned maxi dress with a heart-shaped neckline has a unique story all its own. At the 2020 BAFTA awards, guests were encouraged to wear outfits they already owned to raise awareness about the problem of overconsumption. This wasn't a new idea for Kate – she's known for recycling her favourite outfits, even after several years.
For instance, she's worn her first mauve dress again nearly a decade after its debut, and she kept the snow-white outfit in her closet for eight years after wearing it to an event in Malaysia. After all, if a dress is beautiful and still fits well, why not wear it again?
007: Spectre Premiere in 2015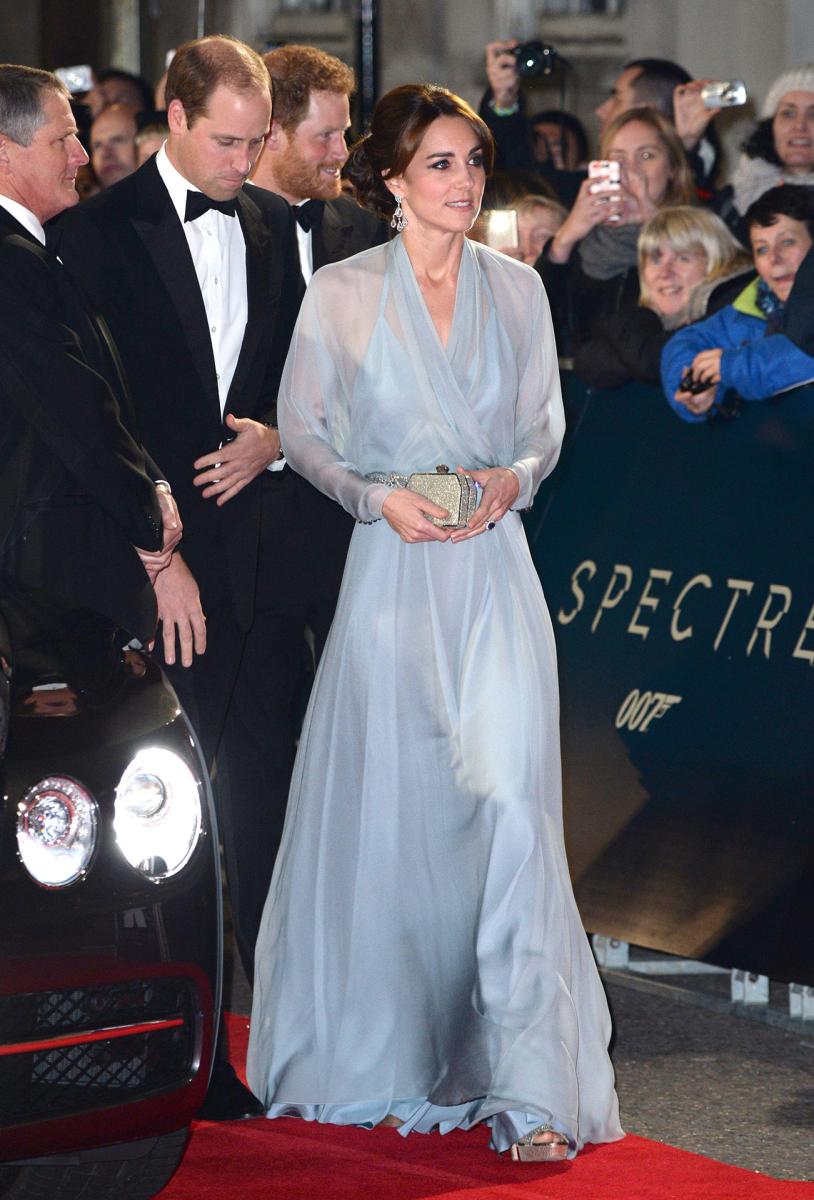 One of Kate Middleton's signature style choices is flowing fabrics highlighting her delicate figure. In one notable instance, Kate even broke protocol and wore a dress with a deep V-neckline, a departure from the more conservative styles typically favoured by the royal family.
Despite the daring neckline, the dress maintains an air of sophistication thanks to its subtle colour and understated silhouette, which allows Kate's natural beauty to take centre stage.
2017 BAFTA Awards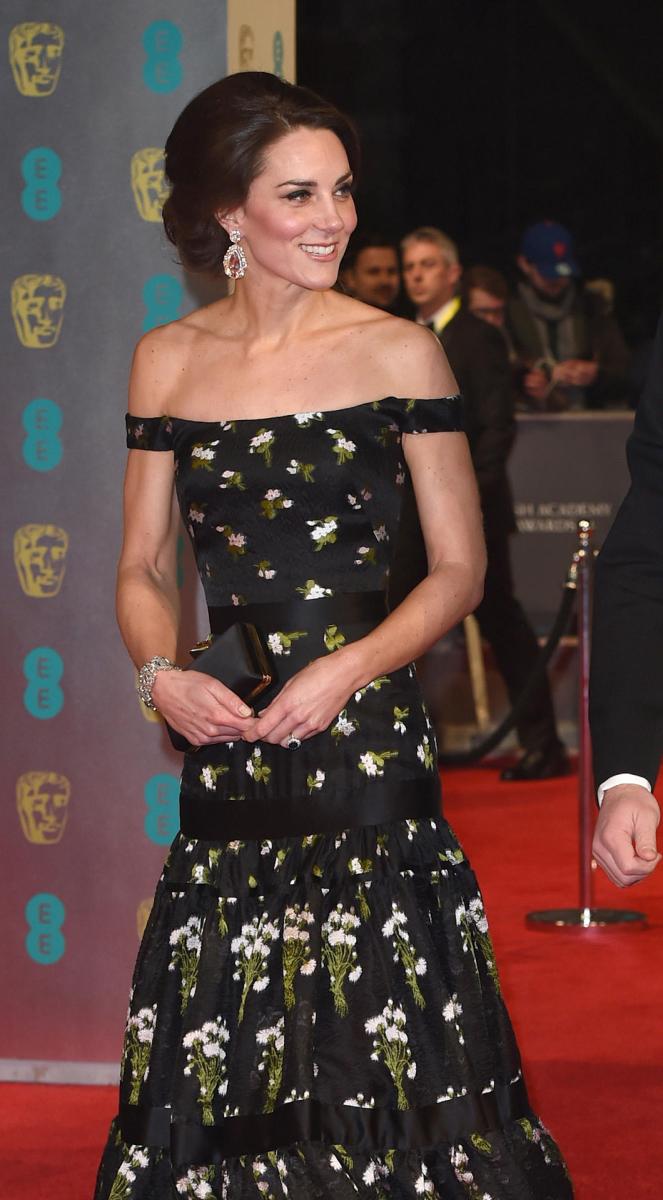 This dress is the stuff of childhood dreams – its open shoulders, cinched waist, and voluminous skirt epitomise princess fashion. Kate Middleton once again proves that she's a true fashion icon, effortlessly pulling off a 1960s-inspired elegant and understated look. What's more, she shows that less is more when it comes to accessorising.
By choosing oversized earrings, she eschews the need for a statement necklace or other bold pieces, letting the dress speak for itself. The result is a look that's both timeless and modern and that showcases Kate's impeccable sense of style.
Mumbai Visit in 2016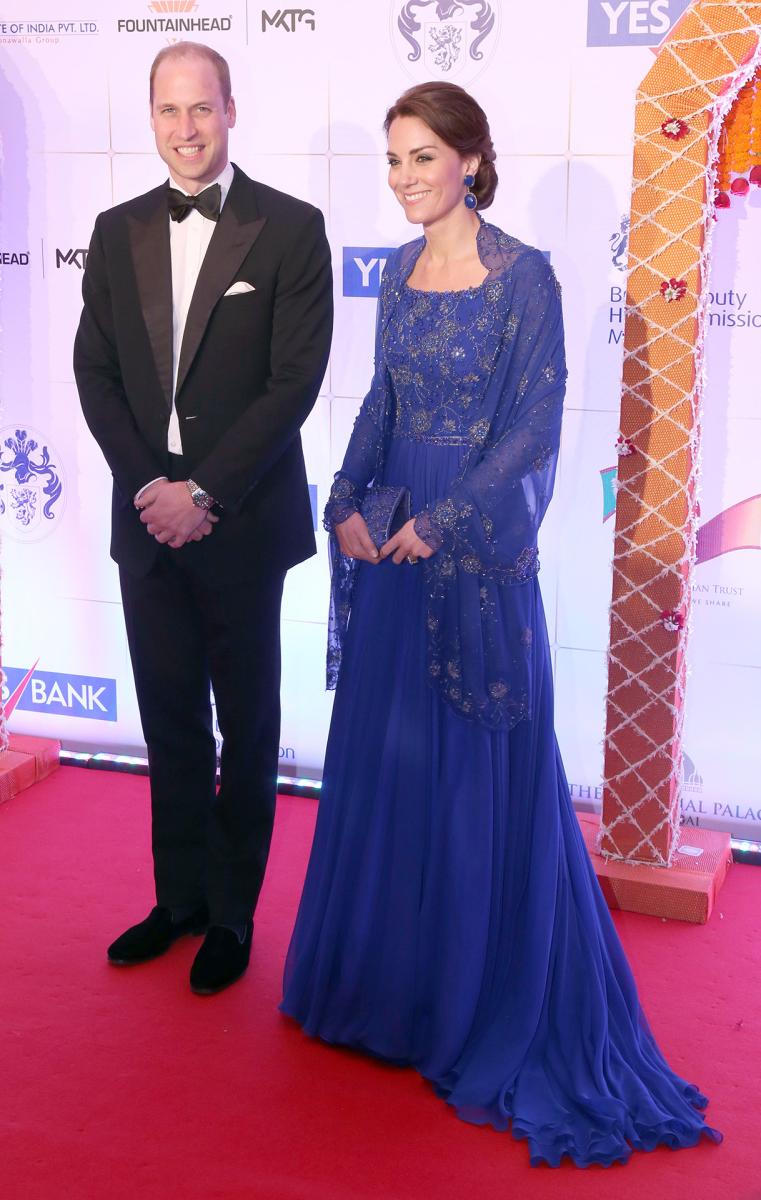 As frequent world travellers, Kate and William have become experts at dressing for the occasion. When they visited India, they knew they would be immersed in a riot of colour and dressed accordingly. Kate chose a stunning blue maxi dress with a rhinestone-embellished cape that perfectly captured the vibrancy and energy of the country.
The dress is a testament to Kate's sense of style and ability to make even the brightest outfits look effortless and chic. With this look, she channels the spirit of Jasmine from Aladdin, showcasing her unique brand of royal elegance and sophistication.
Kate Middleton in 2021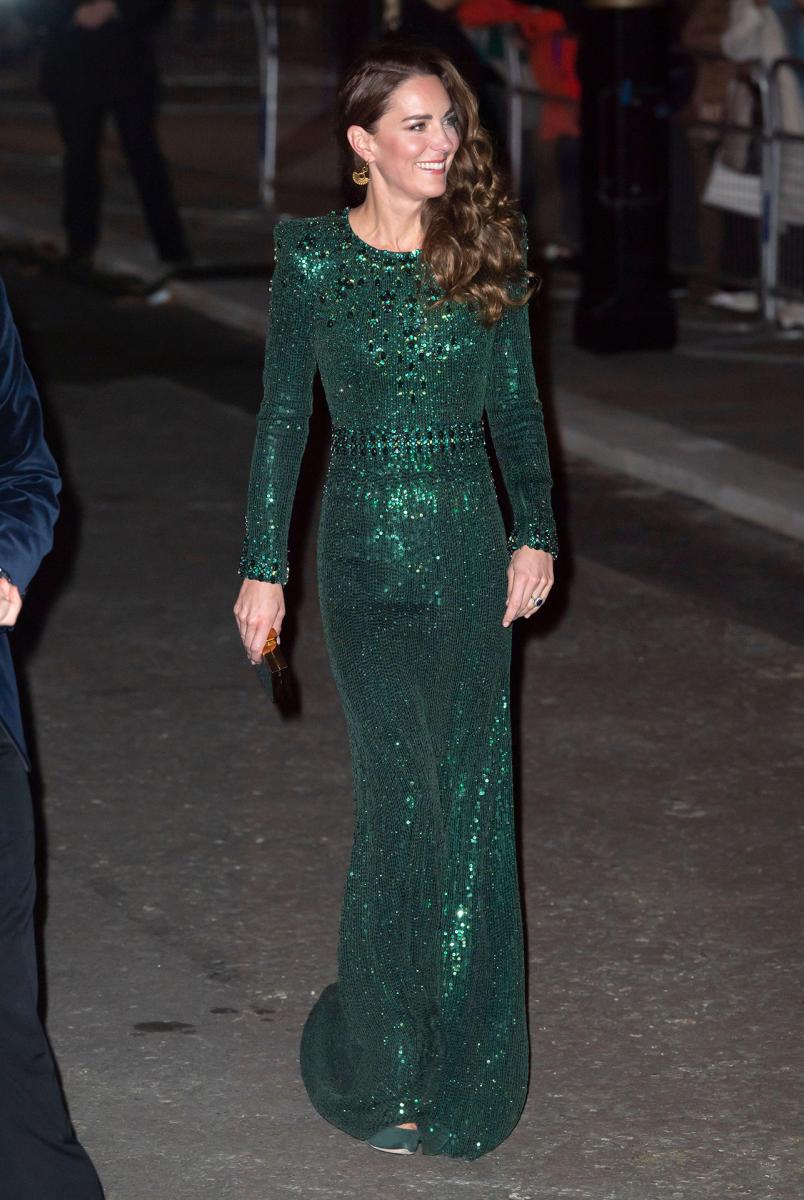 Over the years, Kate has increasingly embraced glittering, sparkling outfits that showcase her confident, glamorous style. Today, she can wear sequins and glitter with ease and elegance, a testament to her evolving sense of fashion and personal style. The addition of a bow, which might have looked too youthful and playful in her earlier days as a duchess, now blends seamlessly with her sophisticated, refined aesthetic.
Despite the bold statement made by a dress covered in sequins, Kate never forgets the importance of balance and proportion. She keeps her makeup light and her accessories understated, allowing the dress to be the focal point of the outfit while maintaining her signature air of refined elegance.
No Time to Die Premiere in 2021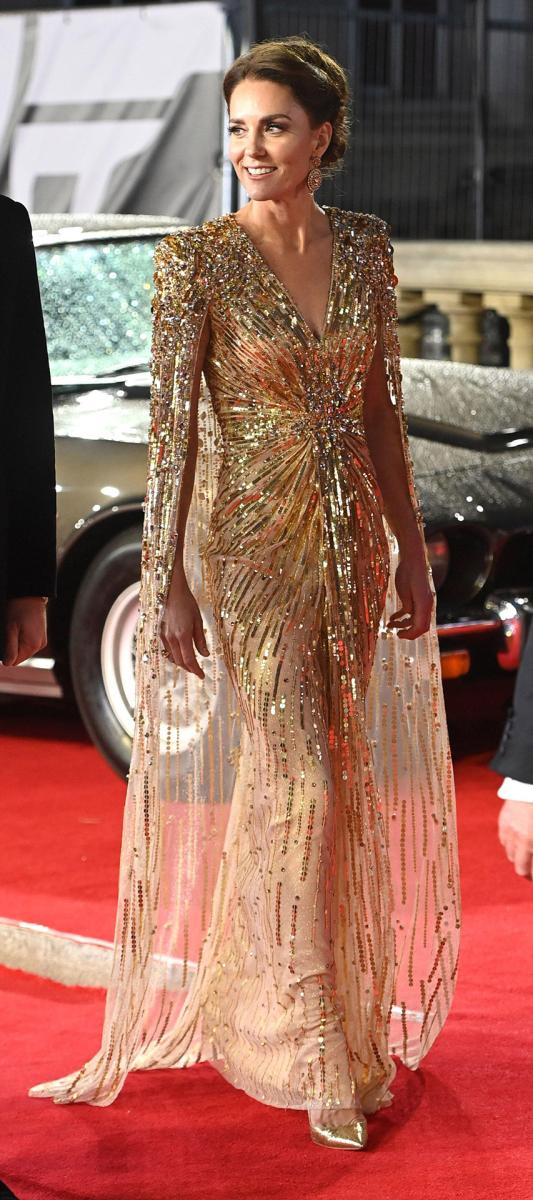 This outfit perfectly captures the essence of Kate's more mature, sophisticated style. While she may have outgrown the more youthful, cream-coloured dresses of her early days as a duchess, her charm and elegance remain intact. Today, she's more likely to be seen in a dress with shoulder pads than a boat neckline, but she carries off the look with ease and grace.
Her signature style remains one of understated elegance, with flowing silhouettes and subtle, refined details that speak to her impeccable taste and innate sense of style. And, of course, she still has that same winning smile that has captivated fans worldwide, reminding us all that true beauty is more than just what you wear.
2022 Diplomatic Reception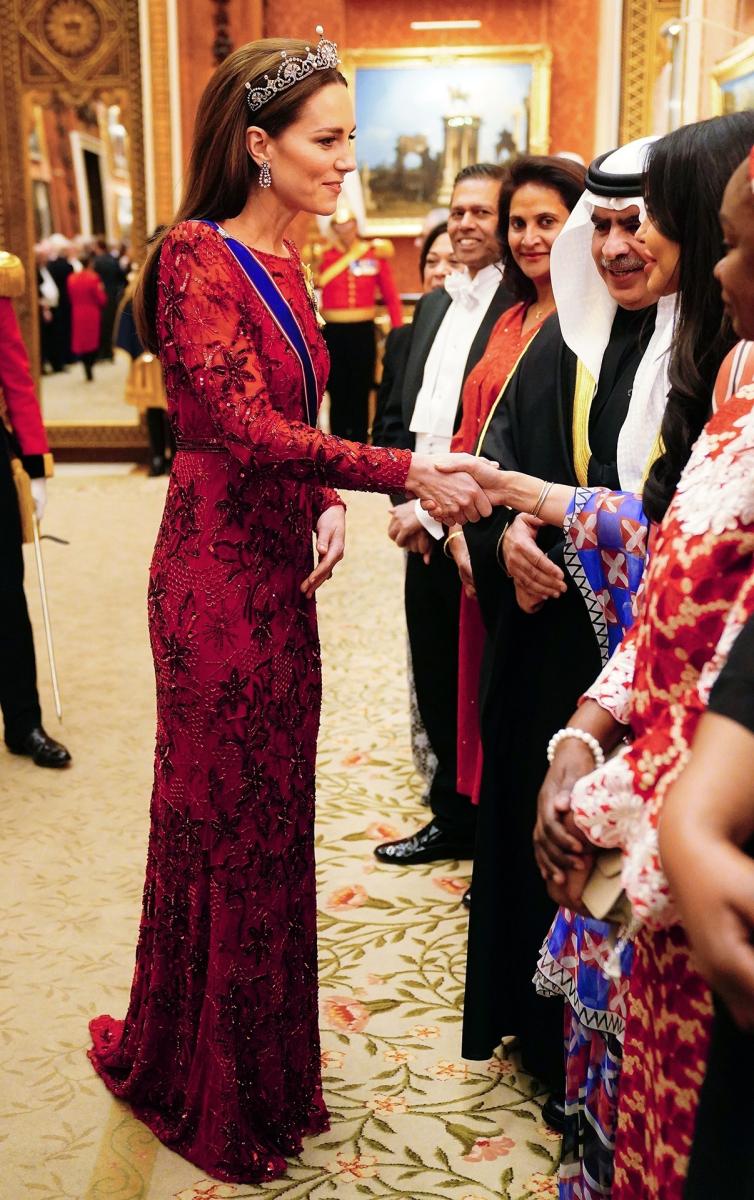 As Kate's style has evolved, she's gravitated towards deeper, richer colours, including a stunning ruby hue that complements her timeless beauty. Far from ageing her, this daring colour only adds to her air of regal elegance and sophistication, turning her into a true princess straight out of a fairy tale.
Kate Middleton in 2022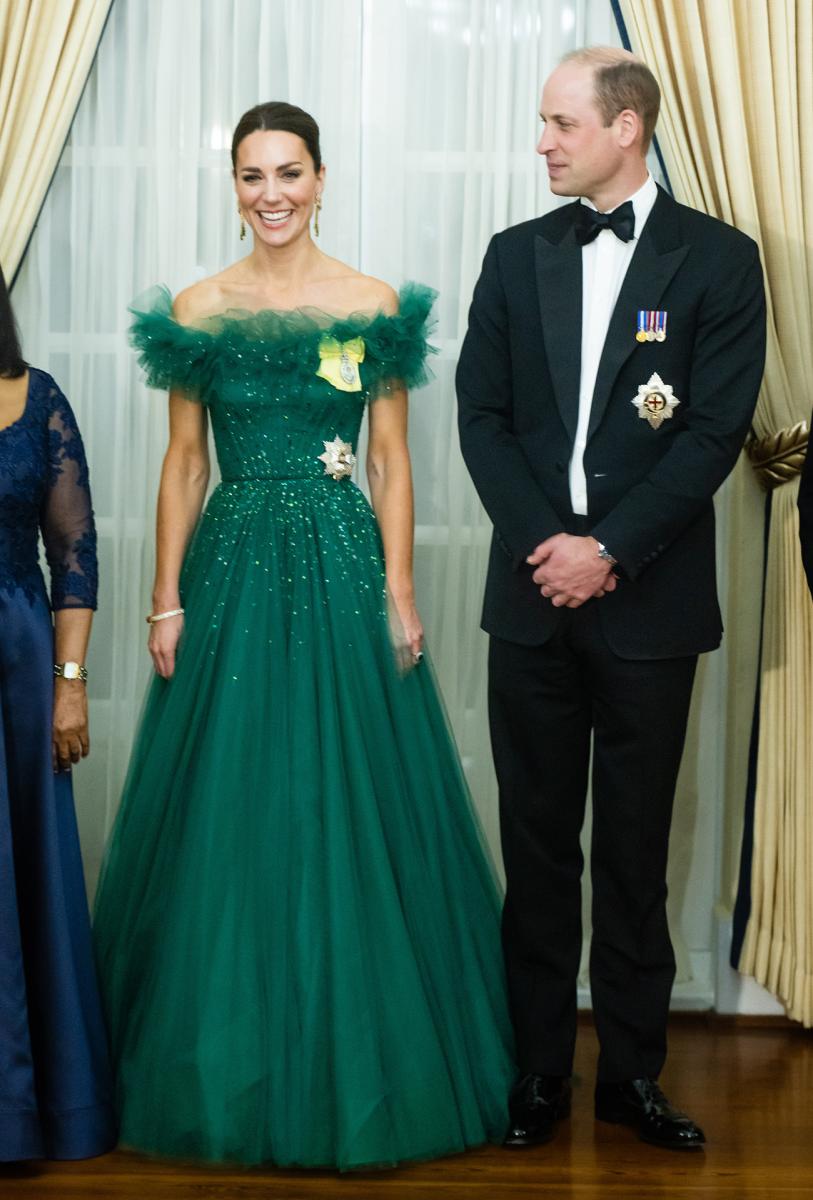 This stunning outfit combines all of the elements that make Kate's style unique and captivating. Its airy fabrics, tasteful sequins, and playful open shoulders capture the essence of a bold and confident woman who isn't afraid to express her inner beauty and femininity.
The emerald green perfectly complements Kate's natural beauty, highlighting her radiant skin and luscious hair in a way that a more muted pastel shade simply couldn't.