Karl Lagerfeld passed away in 2019, but fashion lovers still admire the outfits he created.
It was Karl who brought Chanel back to its former glory. He began managing the brand in 1983 and did not leave the post until his death. Celebrities adored his designs and often chose his works for the most glamorous occasions. Here are the best Karl Lagerfeld outfits created for various red carpet events.
Uma Thurman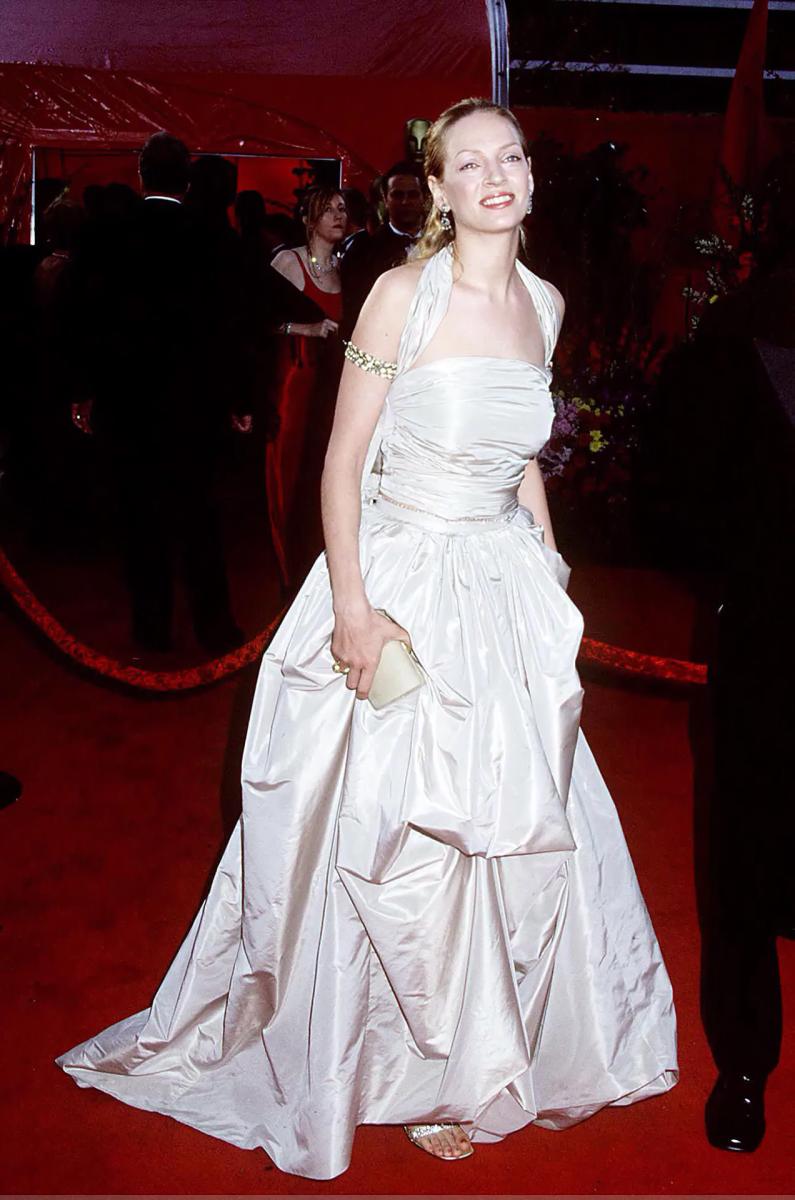 In the fashion of the 90s, revealing maxi dresses were the trend, and not everyone dared to wear romantic Chanel gowns. But Uma Thurman trusted Karl's taste and did not regret it. This pearl gown with crinolines and wide straps transformed her from a daring girl into a real princess.
Sarah Jessica Parker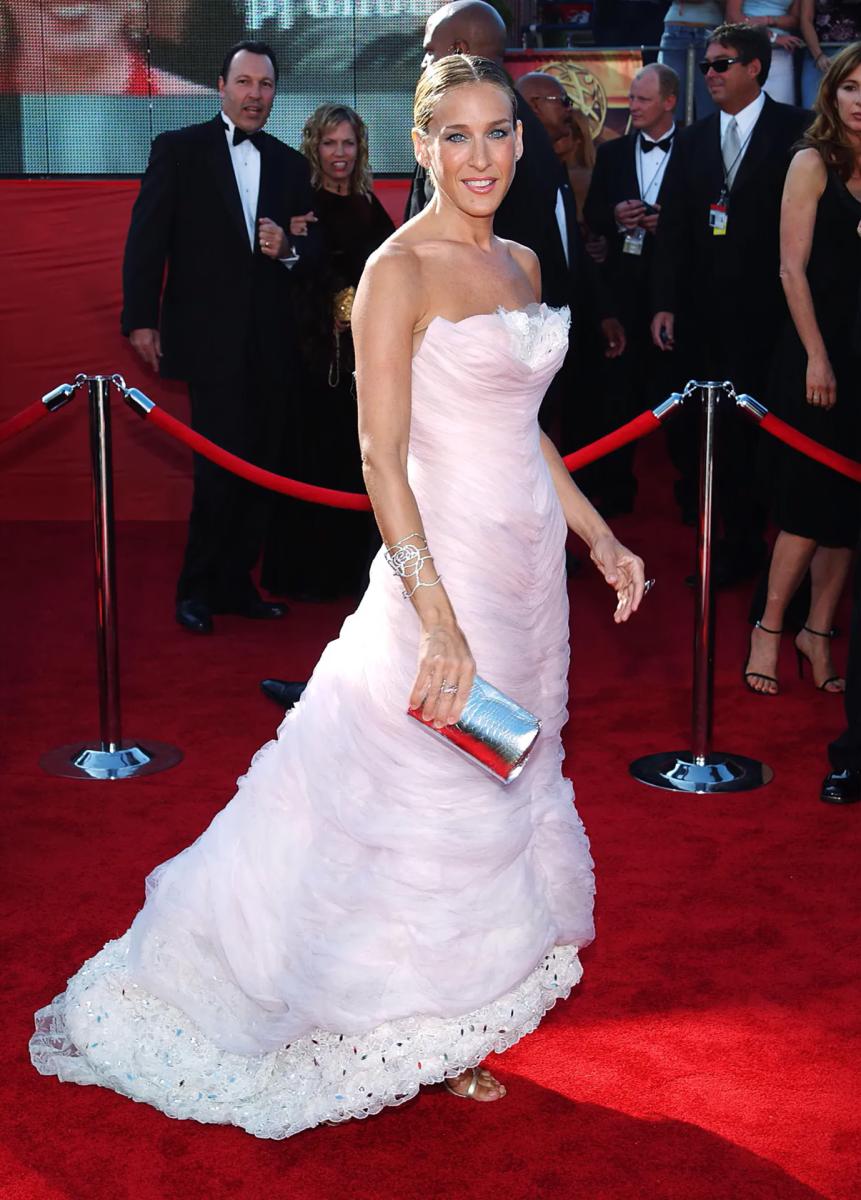 Lagerfeld knew exactly who to count on. In 2003, Sarah Jessica Parker was the epitome of fashion, thanks to her role as Carrie Bradshaw in Sex and the City. When she was nominated for an Emmy Award for Best Actress in a Comedy Series, the star chose Chanel to wear to the ceremony. The maxi dress seems to capture Carrie's spirit perfectly — always in love, carefree, romantic but elegant.
Jennifer Aniston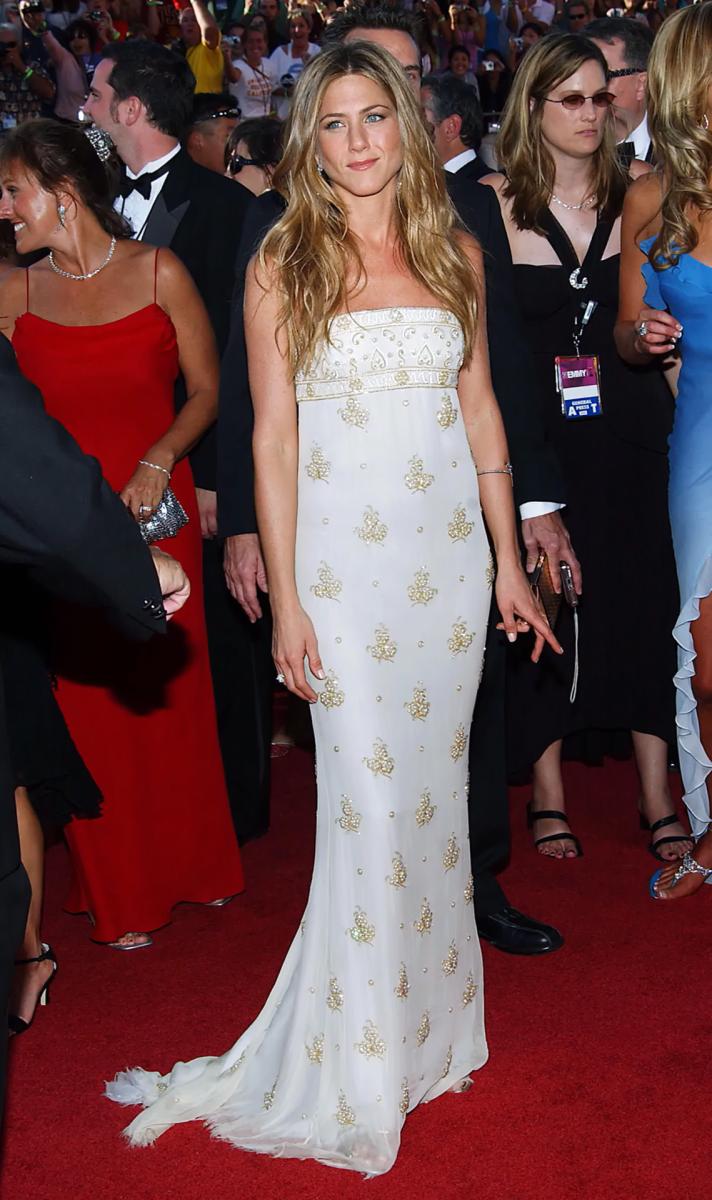 Jennifer Aniston is another star of the show who proudly wore Chanel during the years of its insane popularity. In 2004, when the last season of Friends aired, Jennifer Aniston wore a Chanel dress to the Emmy Awards. The actress chose a maxi dress in a classic straight silhouette in the spirit of her character's girl-next-door style, but with a bit of gold embroidery on top.
Nicole Kidman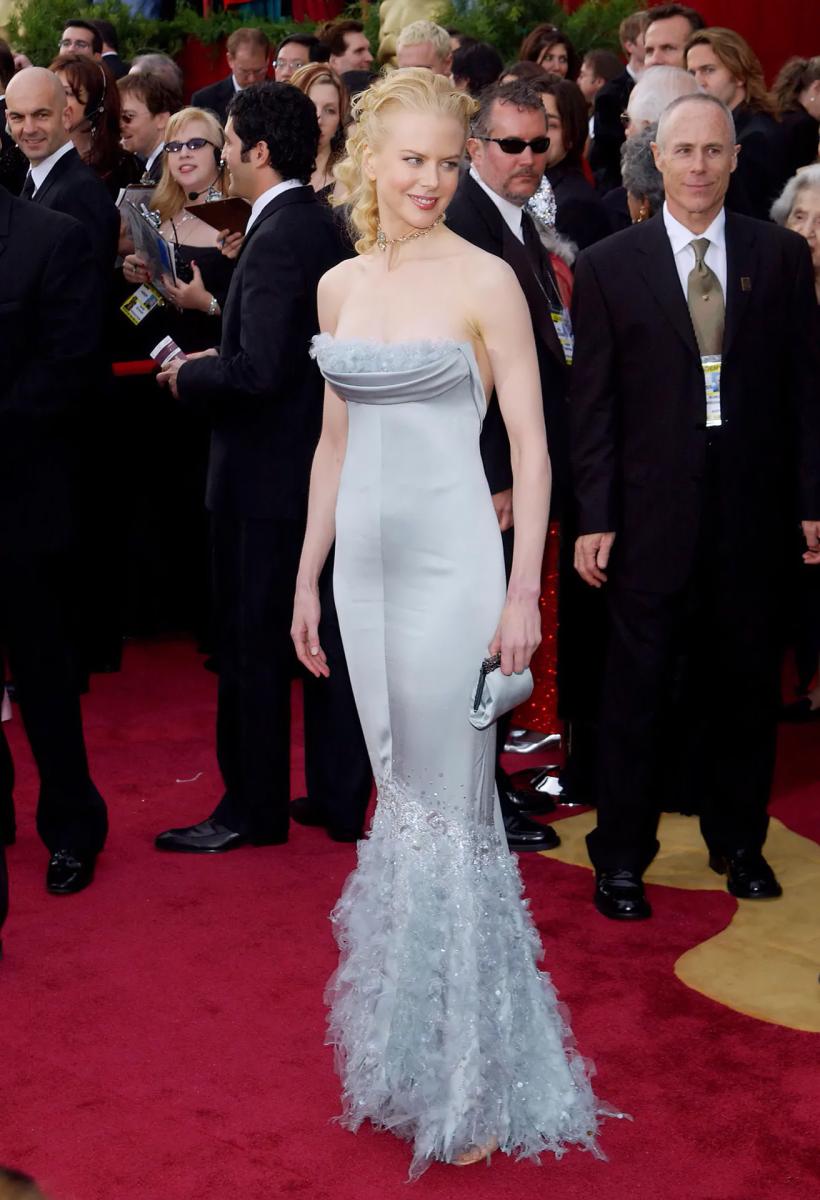 Sophisticated and fragile, Nicole Kidman is always the center of attention on the red carpet. A gray-blue outfit with platinum glitter and fancy ruffles at the hem emphasizes the actress' delicate image. Lagerfeld's favorite style of strapless dress looks great on her.
Penelope Cruz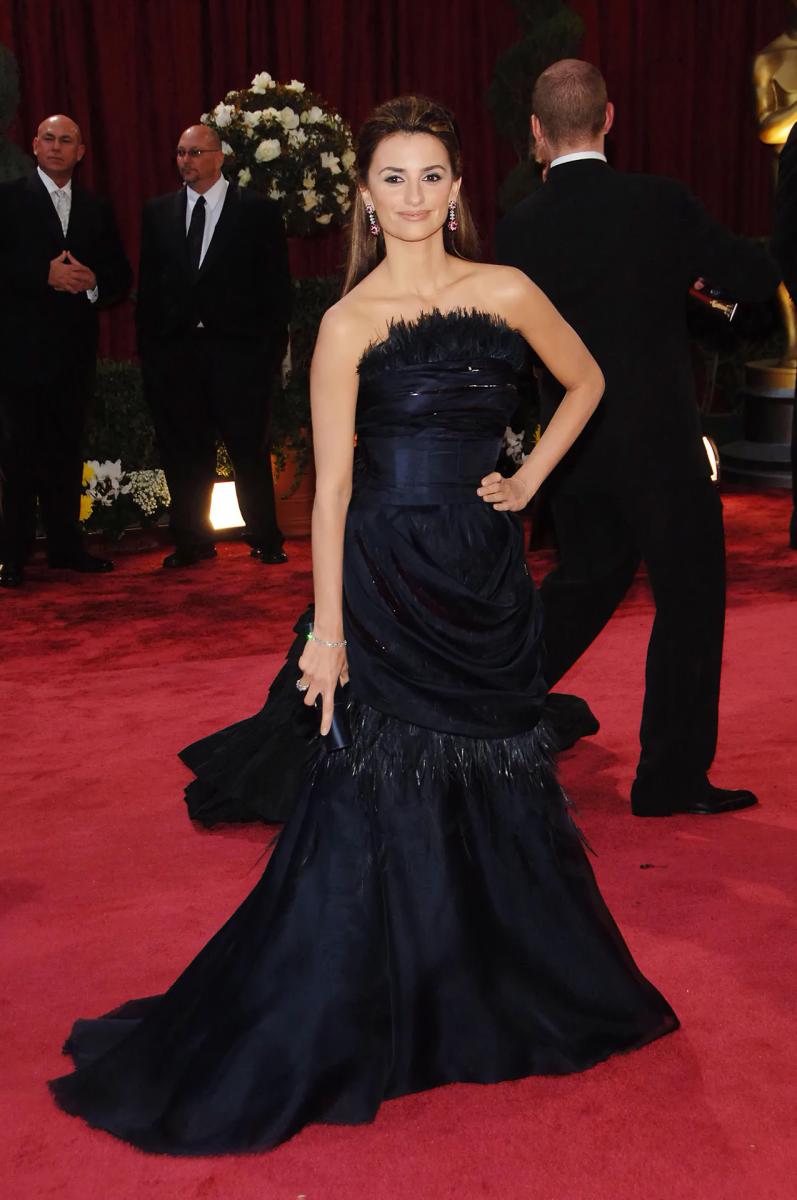 Penelope Cruz has long been a fan of Chanel. The beautiful actress has proven time and again that Karl's clothes look great on hot brunettes, too. By the way, it's not the first time the star had a chance to wear dark-colored Chanel outfits.
Blake Lively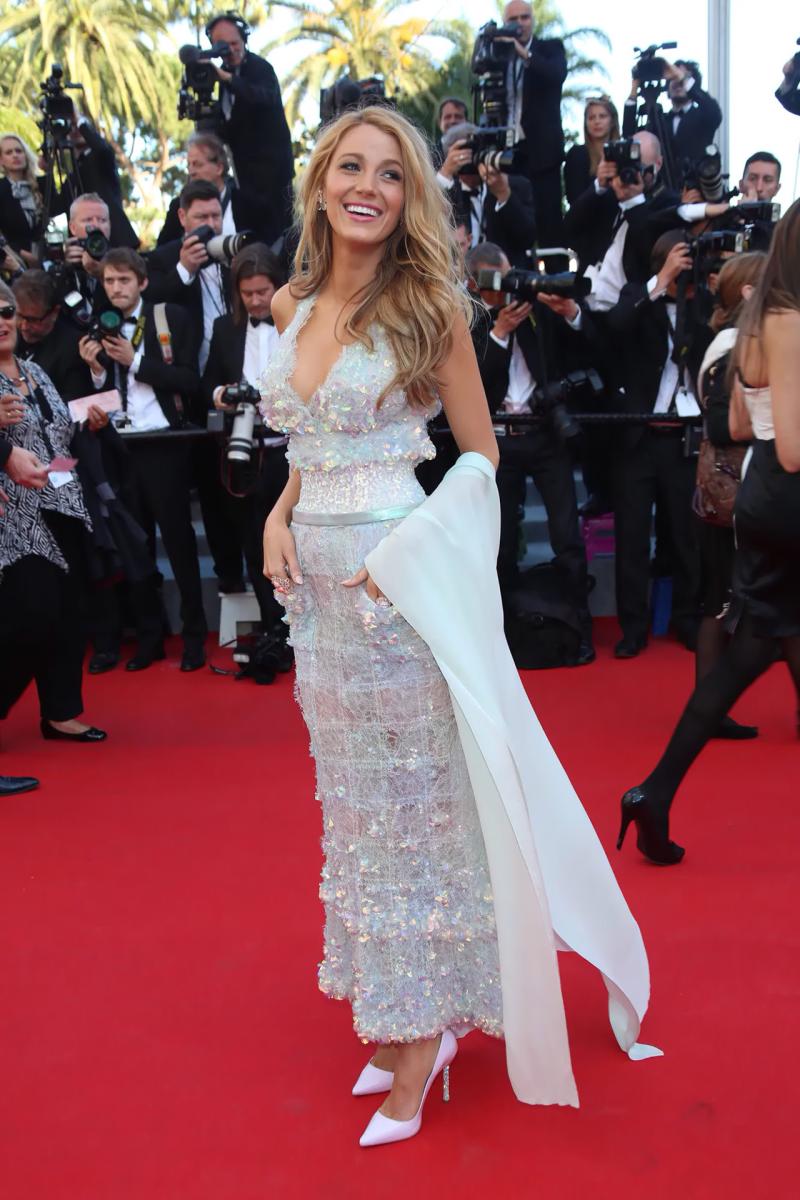 Blake Lively has been wearing outfits by the French fashion house since the days when she played a teenage girl from a wealthy family on the show Gossip Girl. Karl knew what he was doing. He had long been aware that the best influencers were the main it-girls of television. Although the blue and white dress looks very romantic and weightless thanks to the ruffles, it is also sexy because of the plunging v-neck.
Dakota Johnson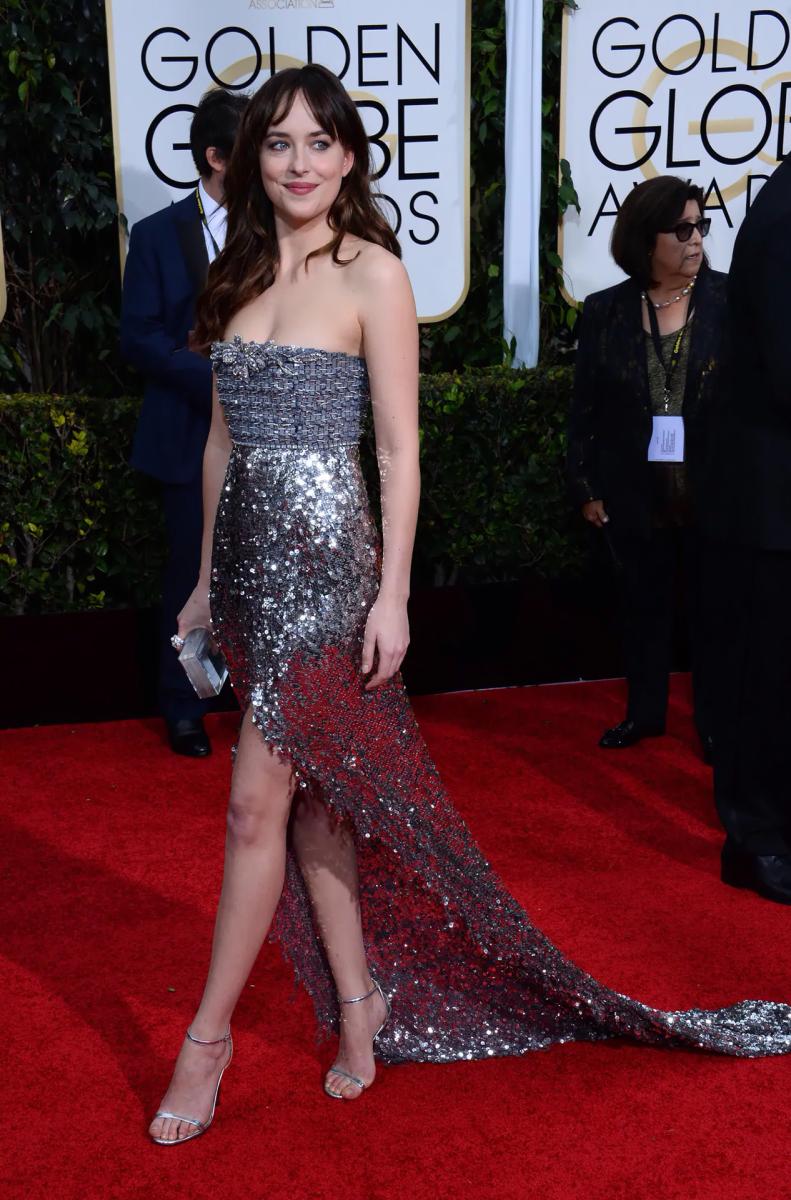 In 2015, everyone was talking about Dakota Johnson, who starred in Fifty Shades of Grey. She managed to combine a certain naivety with blatant sexuality. That's why Lagerfeld's glittering, sequined dress was the perfect choice for the Golden Globe Awards. It opened up the shoulders and legs with a hem that tapered at the front, but was long in the back.
Cara Delevingne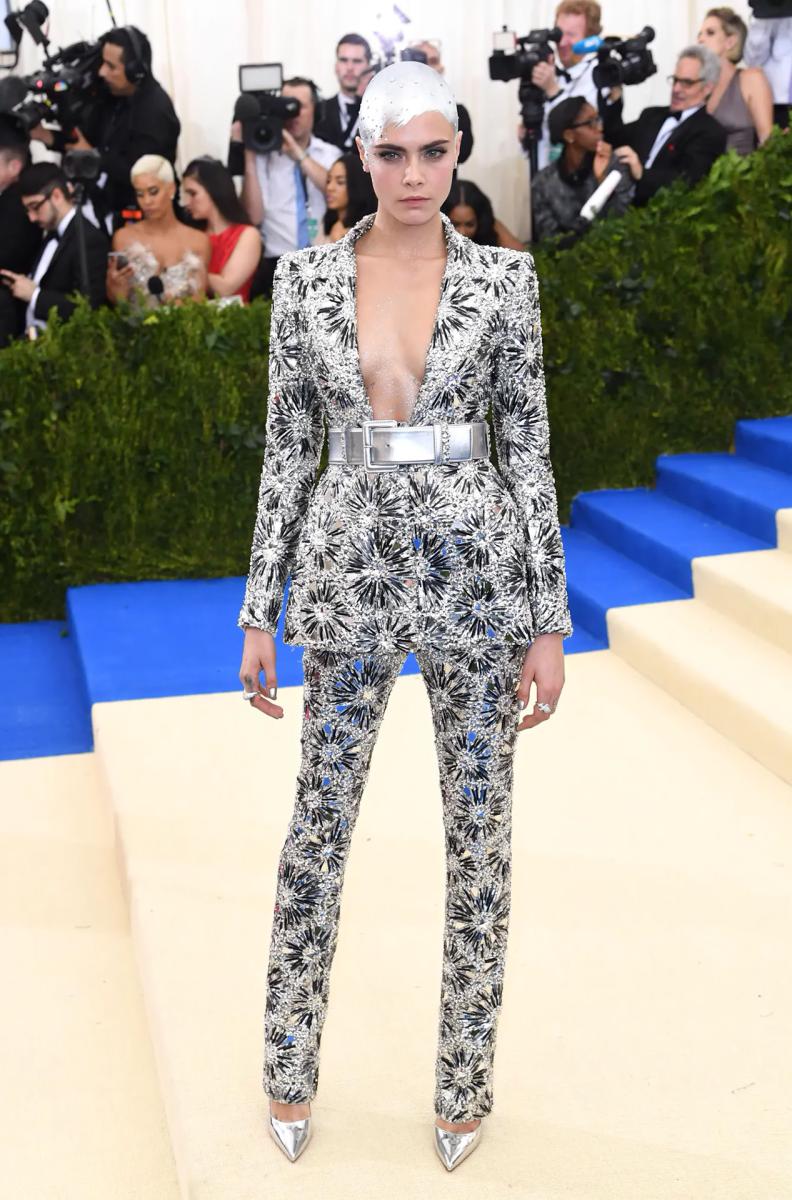 In 2017, Karl was obsessed with sparkles. And who better than his muse, Cara Delevingne, to present such outfits? After all, the king of fashion loves rebellious girls. That's why he chose such a provocative outfit for the model at the Met Gala.
Kristen Stewart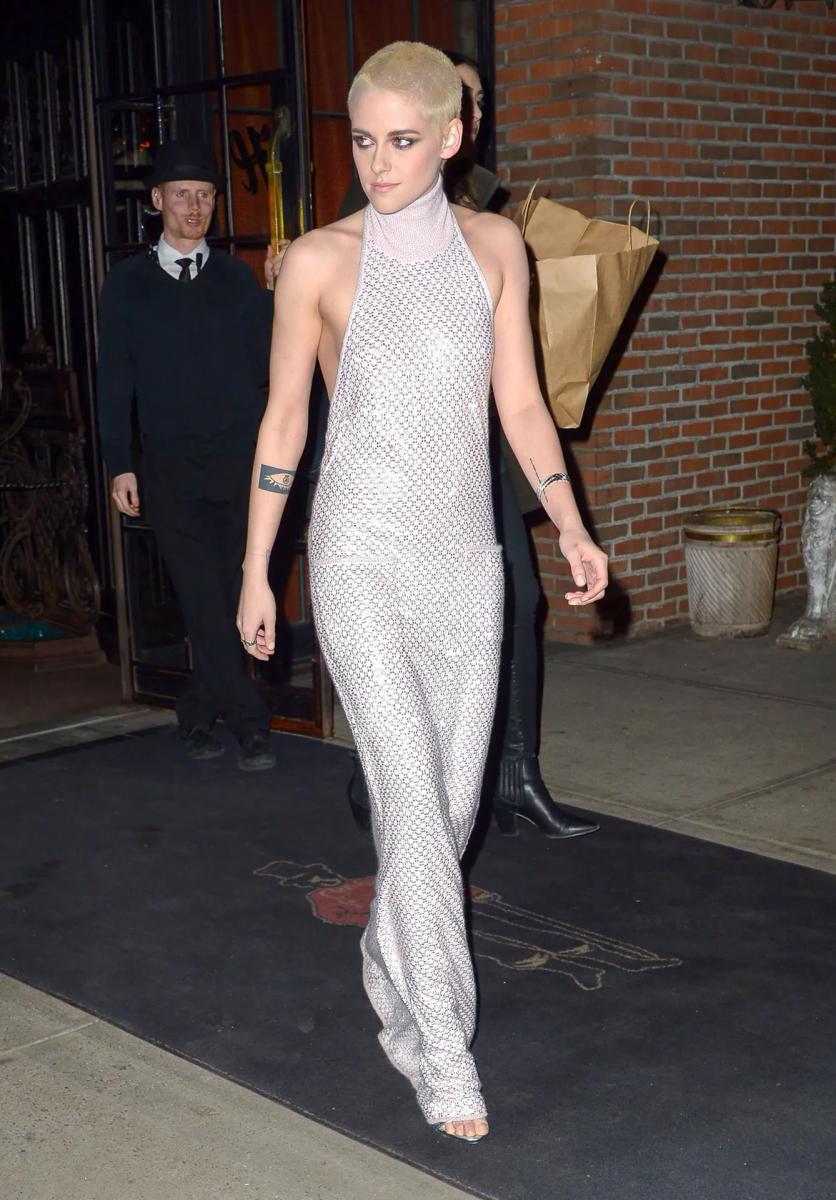 Nowadays, Kristen Stewart is often criticized for her red carpet outfits, but during Karl's lifetime, the girl was always complimented for her dresses. That's no surprise since she was another one of his favorite rebel girls. So when Kristen had a very short haircut, the couturier suggested a minimalist maxi dress for her figure. It was a great combination!
Lily-Rose Depp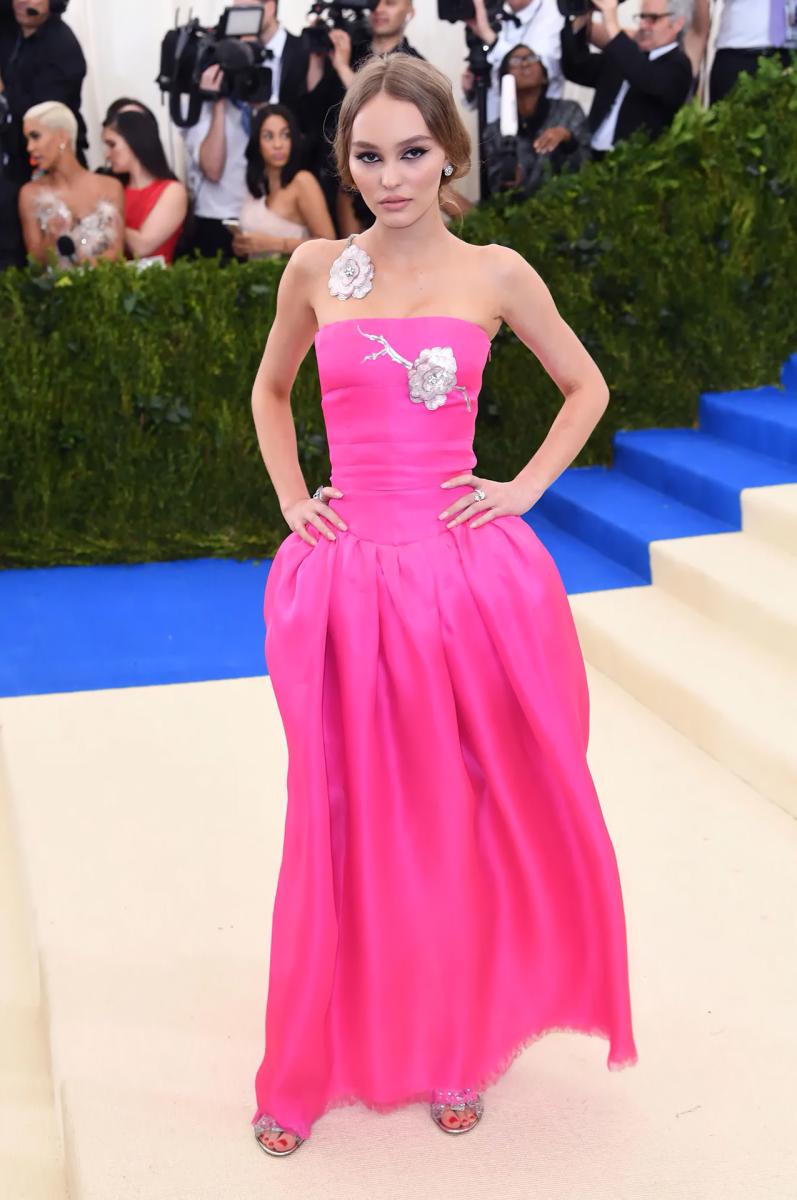 It might seem that Karl didn't like using bright colors. Undoubtedly, the subdued palette was more to his liking, but he knew how to surprise with something bright as well. Only his muses were allowed to wear such outfits. This raspberry maxi dress was made specifically for Lily-Rose Depp.