Ted Lasso premiered on Apple TV+ on 14 August 2020 and quickly became a smash hit.
The show's unique premise, which centres around an American football coach tasked with training British association football players, resonated with audiences on both sides of the Atlantic. Memorable characters, unexpected plot twists, and a fresh approach to storytelling have all been key factors in Ted Lasso's success.
The show follows the ups and downs of AFC Richmond, a fictional association football club in the UK, and the many individuals connected to it, including players, coaches, and owners.
Against all odds, Ted Lasso manages to bring the team to success, even though he was hired to fail.
AFC Richmond makes it into the Premier League, a major accomplishment for the once-struggling club.
The second season was released in July 2021, almost a year after the first one. The third season was announced back in 2020. Its trailer is packed with drama as AFC Richmond faces a crushing defeat at the hands of their rivals, who are now being coached by one of Richmond's former coaches.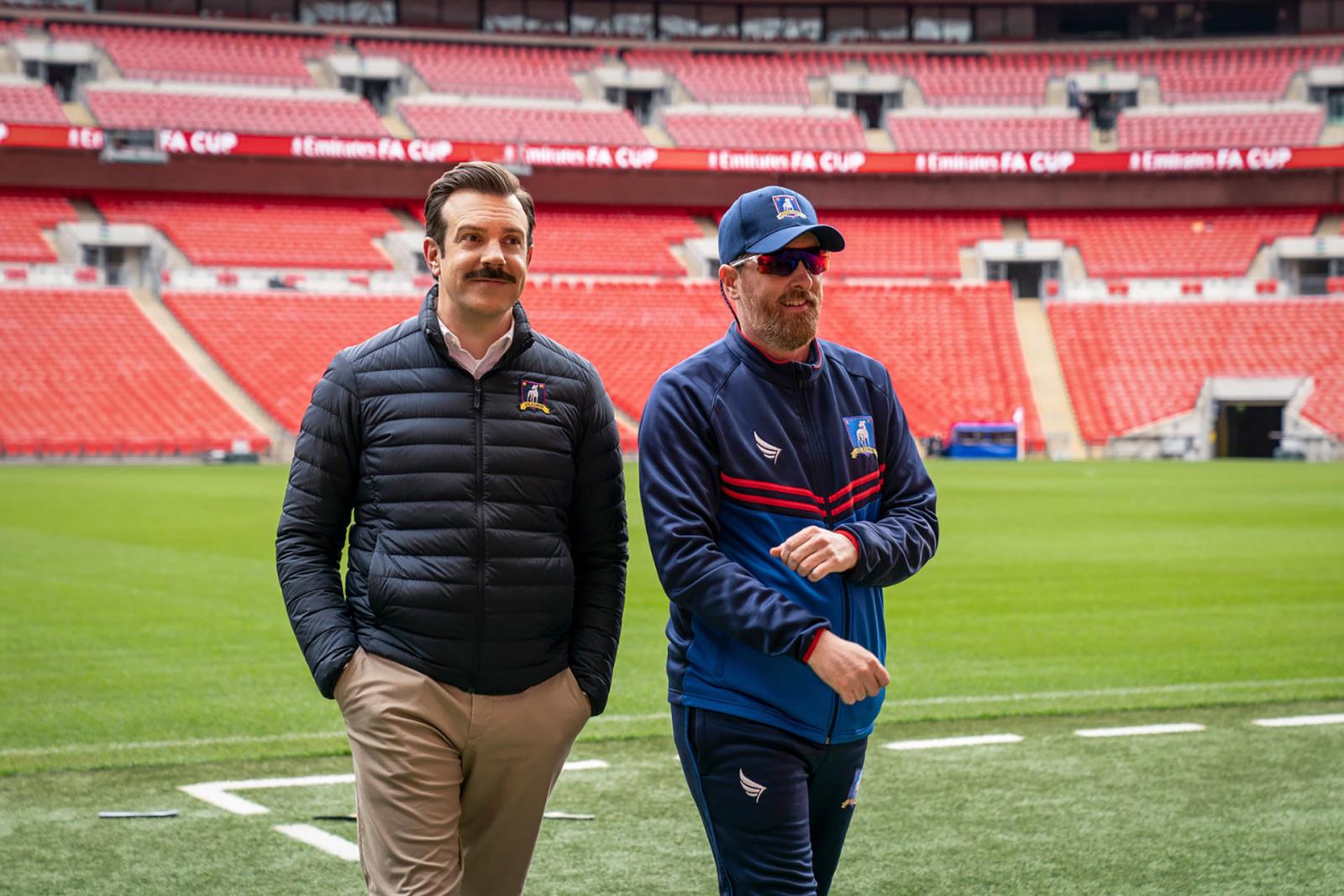 The team is also facing ridicule from the media, while its owner is still seeking revenge against her ex-husband, who owns the competing team. In addition, the show's attention to detail and authenticity are evident in the new Premier League kits, brands, and stadia, which add an extra layer of realism to the series.
Season 3 is set to premiere on 15 March and will reportedly be the show's final season, seeing how the series was originally conceived as a trilogy.
In a recent interview, Jason Sudeikis, one of the show's creators who also plays Ted Lasso, revealed that the story arc for the entire series had been hammered out from the beginning. He acknowledged some changes to the original plans due to factors such as weather, but overall the show's trajectory remained intact. Sudeikis also expressed gratitude for the warm reception the show has been given, noting that it is rare for creators to have the freedom to pursue their vision while also getting praise for their work.
Ted Lasso has become so popular that fans now want a fourth season, even though they haven't seen the third one yet. Unfortunately, it doesn't seem likely that Ted Lasso will continue beyond the planned trilogy.
Sudeikis says he doubts if a fourth season is possible, noting that the show has changed a great deal since its inception and that he doesn't really like playing a character that is so different from himself. But whatever the case may be, if there ever is a fourth Ted Lasso season, fans will welcome it with open arms.