Is Guy Ritchie's The Covenant Based on a Real Story?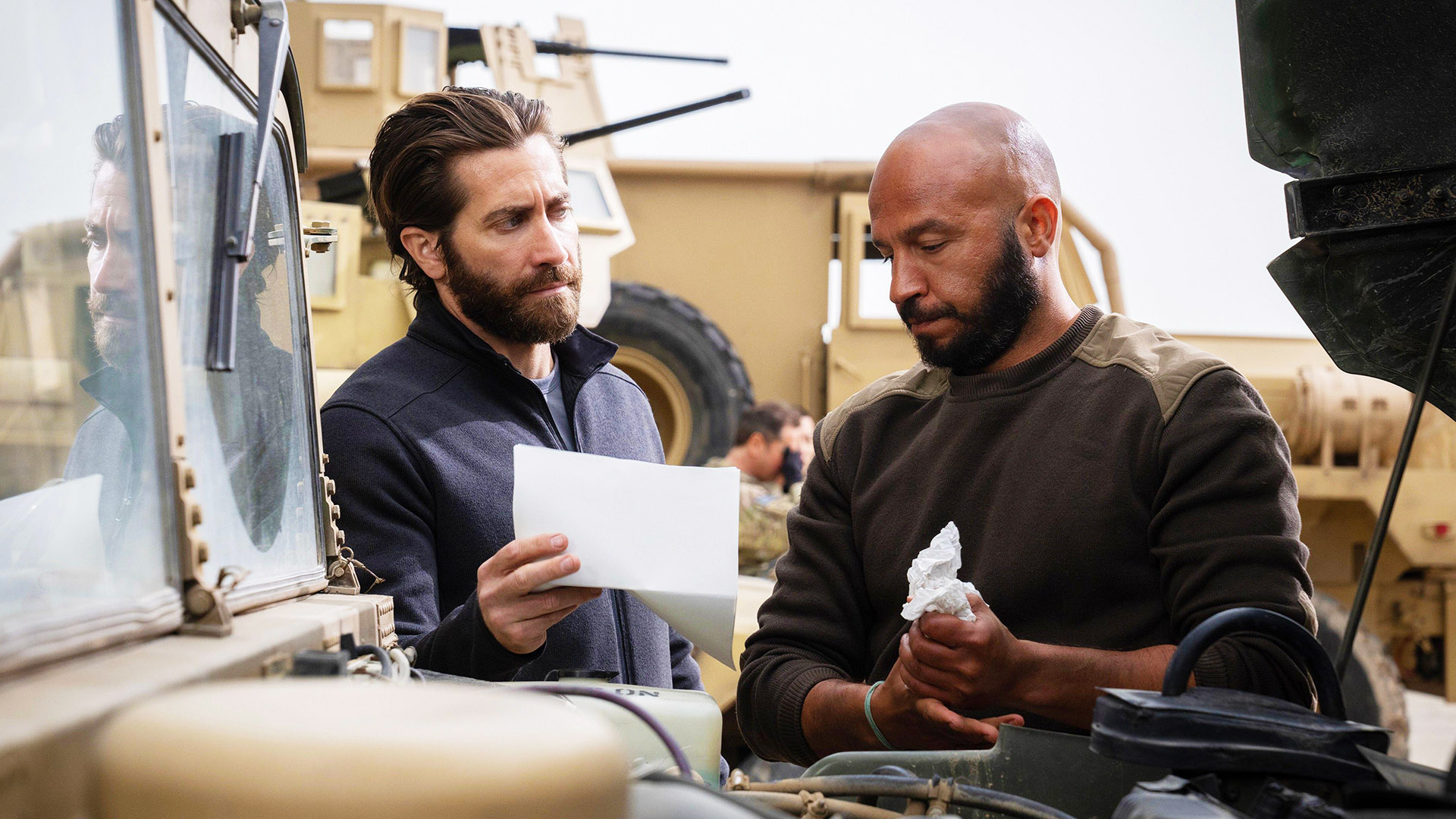 Jake Gyllenhaal and Dar Salim star in the movie that explores the bond between a US Army sergeant and his Afghan interpreter.
In short, no. Guy Ritchie's The Covenant is not based on a real story. At least, it's not a biography of a man named John Kinley and his interpreter called Ahmed. In fact, nobody called Sgt. John Kinley fought for the US Army in Afghanistan.
But the movie is based on real-life events. In the film, John Kinley (Jake Gyllenhaal) is saved by his Afghan interpreter, Ahmed (Dar Salim) and taken to safety – placing Ahmed at great risk of being killed by the Taliban (or worse) if captured.
While the movie is not biographical, it does explore the situation for Afghan allies of the US who remained in the country following the withdrawal of American troops in August 2021. Rather than being the tale of a specific US soldier and Afghan interpreter, the movie has been inspired by the collaboration between US troops and Afghan civilians who were prepared to fight back against Taliban forces.
Moreover, it demonstrates just what Afghanis, such as those who acted as interpreters, were risking when they supported the invading forces. The basis of the story, rather than any particular events that occur, has been extrapolated from several accounts of tours of duty in Afghanistan and the aftermath of US troops leaving the country.
Since the withdrawal, anybody who worked alongside the US forces is wanted by the Taliban – placing them and their families in danger.
It also delves into the 'bond' that developed between the US sergeants and their interpreters through the 'collaboration' and how working together in such a tense atmosphere, despite some initial misgivings, actually drew them together. To understand the relationship between them, Guy Ritchie watched documentaries on how they worked alongside each other – which gave him inspiration when writing the film.


The Covenant sees John Kinley return to Afghanistan to rescue Ahmed after becoming frustrated by how slowly the wheels of American bureaucracy turn. This shows the strength of feeling on the part of US veterans of Afghanistan and the way in which they feel that same sense of responsibility toward their Afghan interpreters as they do towards the American brothers in arms.
This is where the movie goes into creative licence. A film about the political manoeuvrings and US politics would be very different. Telling the story from that angle would be more focused on the cumbersome nature of warfare from a governmental perspective.
The Covenant is an action movie. But it's also a film about people, their relationships and the lasting connections they make when they come together to fight for a cause.