Hunger Games Cast vs Their Characters' Real Age: Guess Who's Older?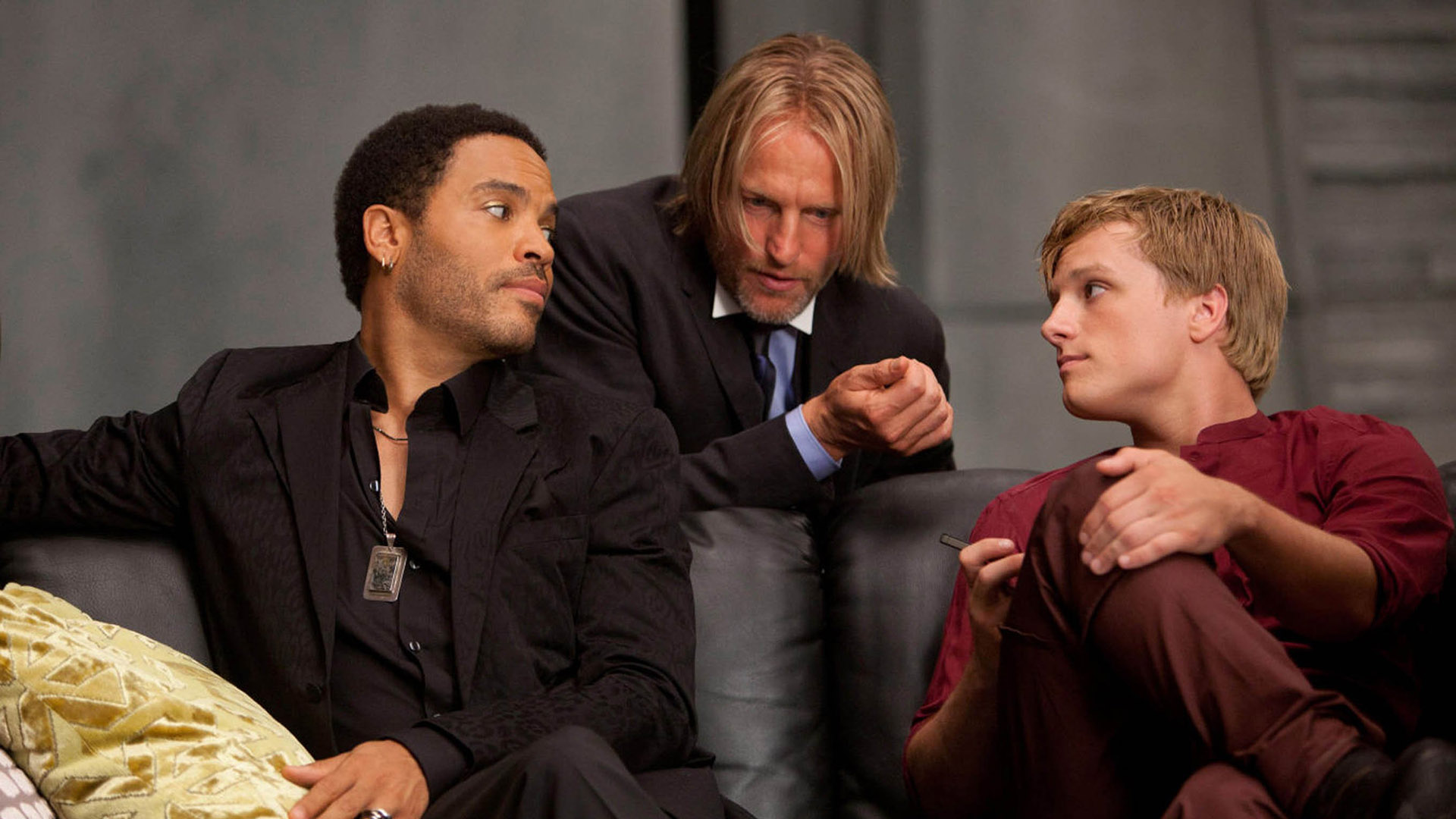 One Hunger Games character is 20 years older than his actor. But that's easily explained.
Can you believe it's been over 11 years since The Hunger Games introduced us to Panem and the survival game that the teenagers of the 12 Districts must play?
The franchise has put many names on the radar of audiences and critics. Since its premiere, Jennifer Lawrence has become an Oscar winner and one of the highest-grossing action heroines. Liam Hemsworth and Josh Hutcherson have starred in many hit projects. They and other actors are now seasoned members of Hollywood.
But when the first film began production, most of the core cast members were very young, similar in age to their young adult characters.
Age of Younger Actors vs. Age of Their Characters
Jennifer Lawrence (20) as Katniss Everdeen (16)
Josh Hutcherson (18) as Peeta Mellark (16)
Liam Hemsworth (21) as Gale Hawthorne (18)
Willow Shields (10) as Primrose Everdeen (12)
Amandla Stenberg (12) as Rue (12)
Alexander Ludwig (19) as Cato (18)
Isabelle Fuhrman (14) as Clove (15)
Jacqueline Emerson (16) as Foxface (14)
As you can see, the younger generation of Panem was portrayed by similarly young actors. The only exception is Jennifer Lawrence, who was four years older than Katniss at the time of filming. The age difference became irrelevant, however, as the actress stole the spotlight with her brilliant performance as the compelling protagonist who helped to make The Hunger Games an international hit.
In addition to The Hunger Games tributes, the franchise also featured some big names in the industry playing older characters involved in the political intrigue of the Capitol, the capital of Panem.
Age of Older Actors vs. Age of Their Characters
Woody Harrelson (49) as Haymitch Abernathy (40)
Elizabeth Banks (37) as Effie Trinket (30s)
Lenny Kravitz (47) as Cinna (30s)
Wes Bentley (32) as Seneca Crane (30s)
Donald Sutherland (75) as Coriolanus Snow (82)
Stanley Tucci (50) as Caesar Flickerman (70s)
The big difference that catches the eye here is 50-year-old Stanley Tucci, who played the bright Capitol TV host in his seventies. Caesar's good looks are undoubtedly explained by the celebrity's access to advanced technologies and the best procedures and products in the country.
Is it important to you that the actors are close in age to their characters?