Here's Why Ted Lasso Season 3 Episodes Are Hour-Long Now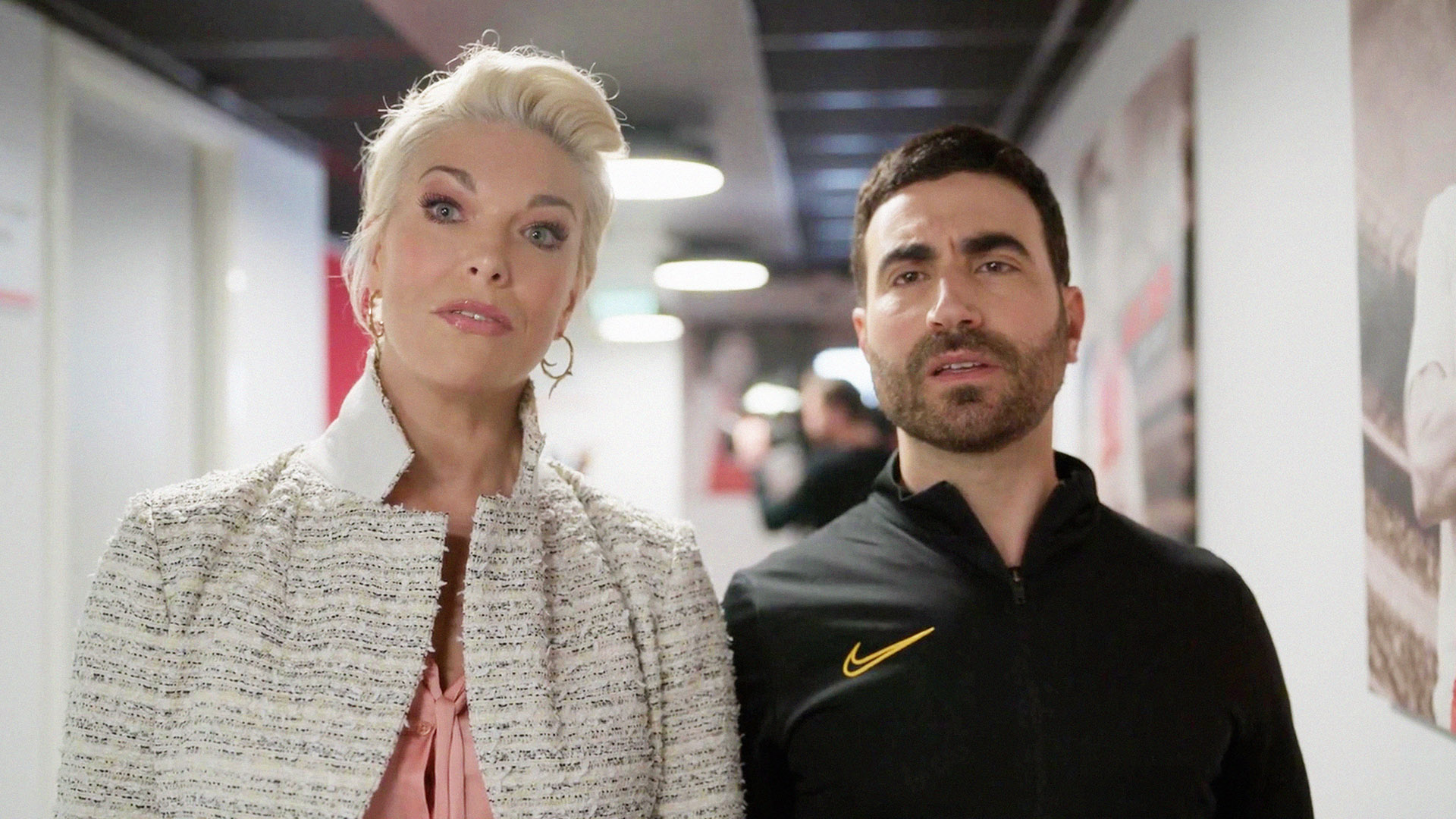 And why it's 'wonderfully liberating'.
If you've been watching Ted Lasso season 3, you may have noticed that the episodes have been getting gradually longer. But if you thought that was the result of any kind of deep thinking or planning, you'd be wrong.
Writer Brendan Hunt (who also stars in the show as Coach Beard), told The Wrap 'it wasn't that conscious a decision'.
Avid fans of the show will have seen season 2 turn a little darker than the first – and there was another slight shift in that direction for season 3. At heart it remains a comedy, but it's fair to say that some of the subject matter is a bit deeper.
As such, the writers found themselves having to dig into the stories a bit more. Or as Beard puts it to 'let the story decide' how long it should be. It's a creative process that the writer describes as 'wonderfully liberating' and only made possible by the 'great luxury of being a streaming service'.
He was quick to point out that he was in no way denigrating traditional TV – just stating that streaming services like Apple TV+ offer a different way of making shows that can be less restrictive.
This freedom led the writers to 'just (keep) writing the stories we wanted to tell'. Beard described Apple as 'a streaming service that doesn't mind taking a chance or two' and said they 'didn't mind' that some of the episodes were coming in a bit longer than they might have anticipated.
And why would they? The viewing figures for the premiere of season 3 were 60% up on the opening show for season 2. So, why not make hay while the sun shines?
Episode 1 of season 3 was 43 minutes long, with the most recent episode, 7, running to 57 minutes. And when you consider the pilot for Ted Lassn was 30 minutes, and the season 2 premiere 35, it's clear the average length is on the rise. As yet, there's no clarification of whether the series will get a season 4, but fans of the show may just be in for slightly more Ted Lasso than they expected this season.
Season 3 is now over halfway in terms of the number of episodes, but with the episode length creeping gradually higher, who's to say we won't be watching for more than an hour at a time once the season (and possibly the entire show) reaches its finale this summer.
The next episode of Ted Lasso will be available on Netflix on May 03, 2023.