Fifty years of love: king Harald and Sonja's royal romance.
At age 22, Harald had plenty of time to study and pursue hobbies. He attended the Cavalry Officers' Candidate School and the Norwegian Military Academy. He also studied at Oxford University. The heir to the Norwegian throne had it all – education, status, money – but there was no romance in his life.
There were lots of women around him, but he just didn't seem to click with any of them.
The beautiful Sonja Haraldsen was the same age as Harald. She had received her education in Switzerland and England and now dreamed of becoming a fashion designer. She loved sports and spoke several languages but worked as an ordinary sales clerk. Sonja wasn't a gold digger. She wanted to achieve everything on her own and be independent.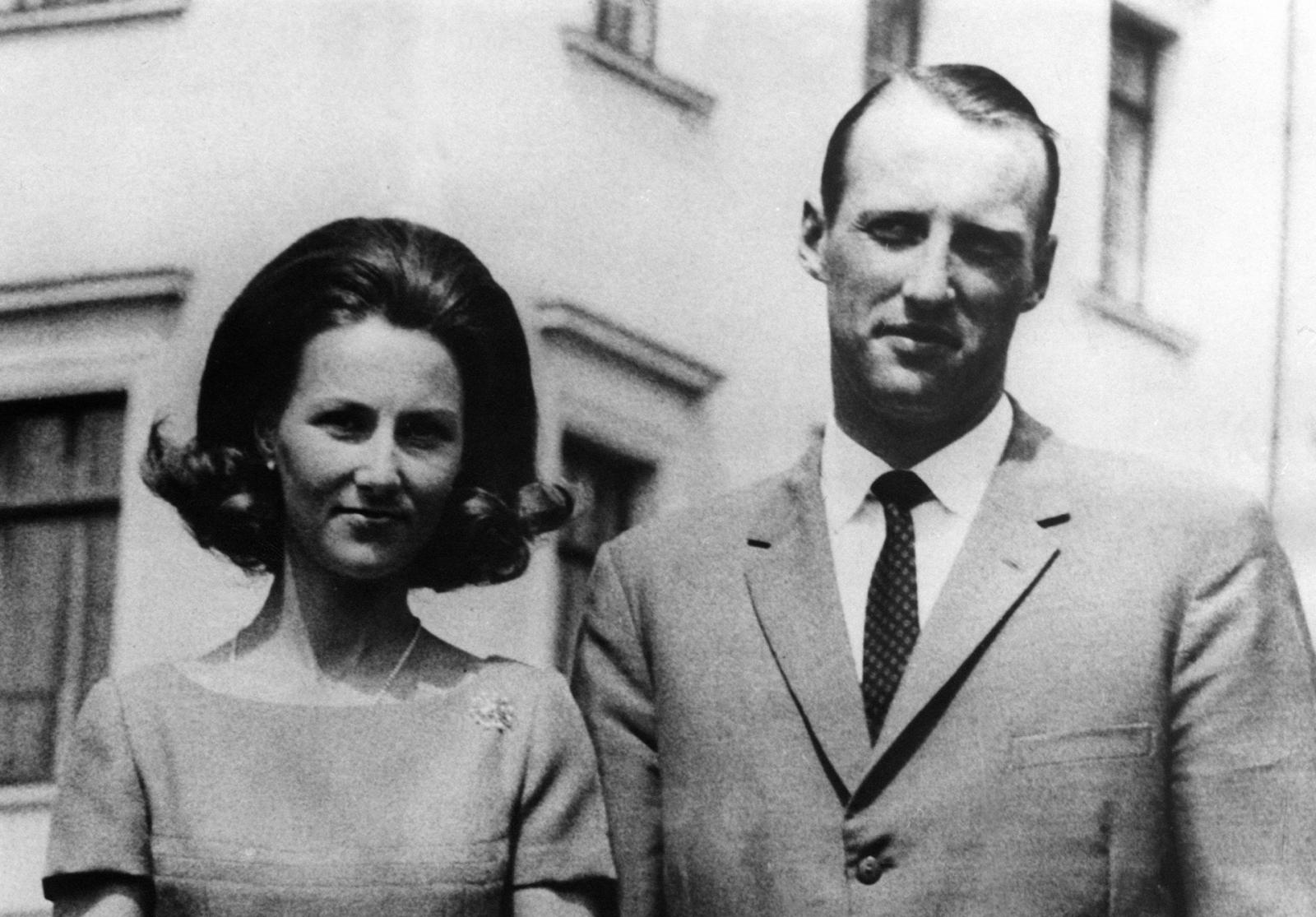 But as fate would have it, in 1959, Sonja got invited to a party. She didn't feel like going as her father had recently died, but her friends insisted, so she finally relented and tagged along.
And it was at that party that she met her prince charming, i.e. Prince Harald. There was an instant spark between them. It was love at first sight.
Per Ardua ad Matrimonium
Sonja later said she didn't believe the wedding would happen until the very last moment.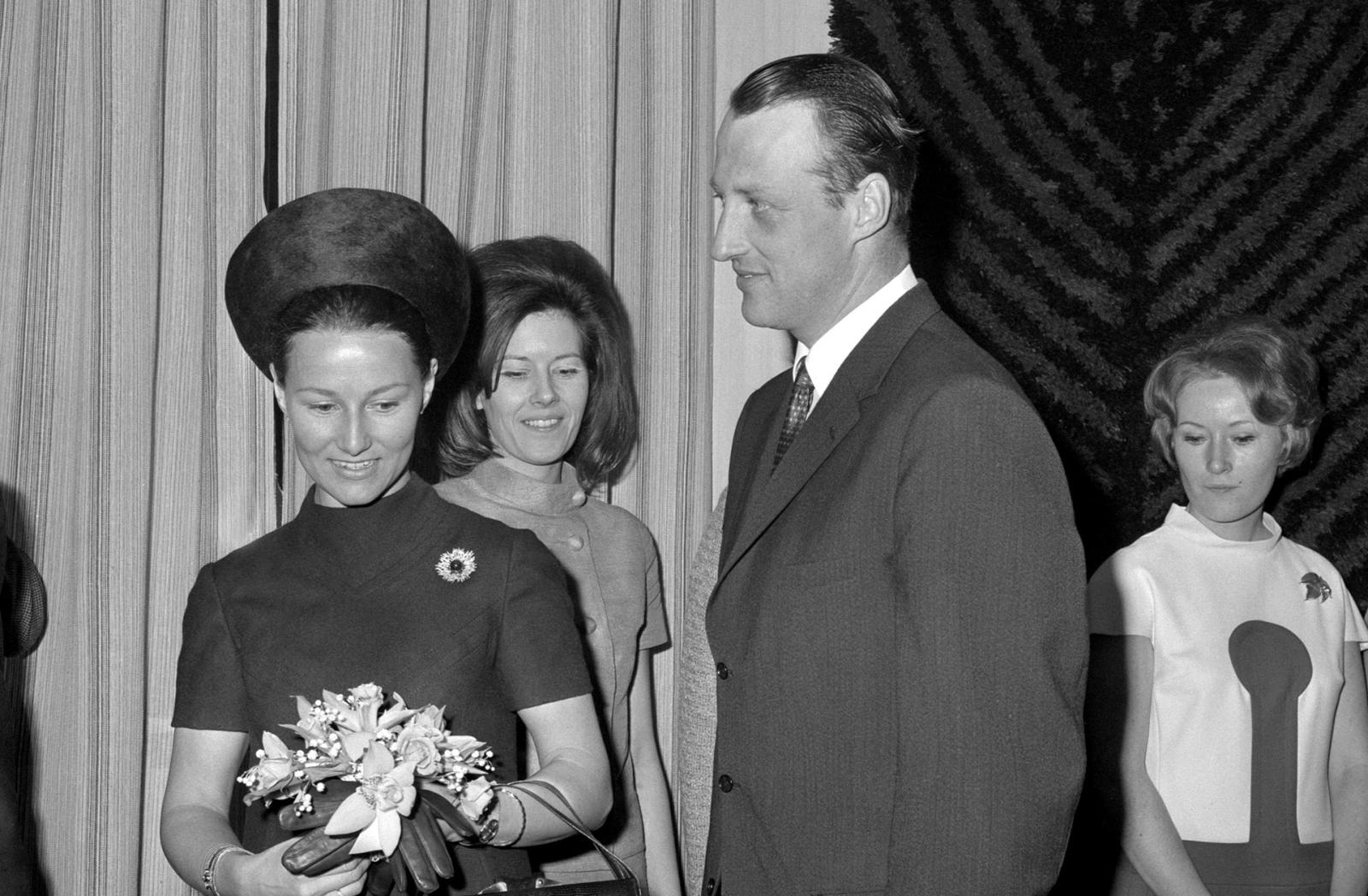 She and Harald dated in secret for nine years because Harald's father, King Olav V, was dead set against the idea of his son marrying a commoner, however brilliant that commoner might have been. Olav V kept looking for noble brides for his son, such as Princess Irene of Greece and Denmark. But love conquered all.
After some leaked photographs, rumours and royal court expert op-eds in newspapers, Sonja and Harald's relationship was no longer a secret. Everybody was now following the affair between the prince and a commoner.
It got so bad Sonja even wanted to end things at one point to make sure Harald remained on good terms with his father and inherited the throne.
But the young people just couldn't be kept apart. Eventually, the prince set his foot down and gave his father an ultimatum: either he married Sonja, or he remained single for good. Option two could actually have put the monarchy in danger as it would have meant the prince would have left no heirs to the throne.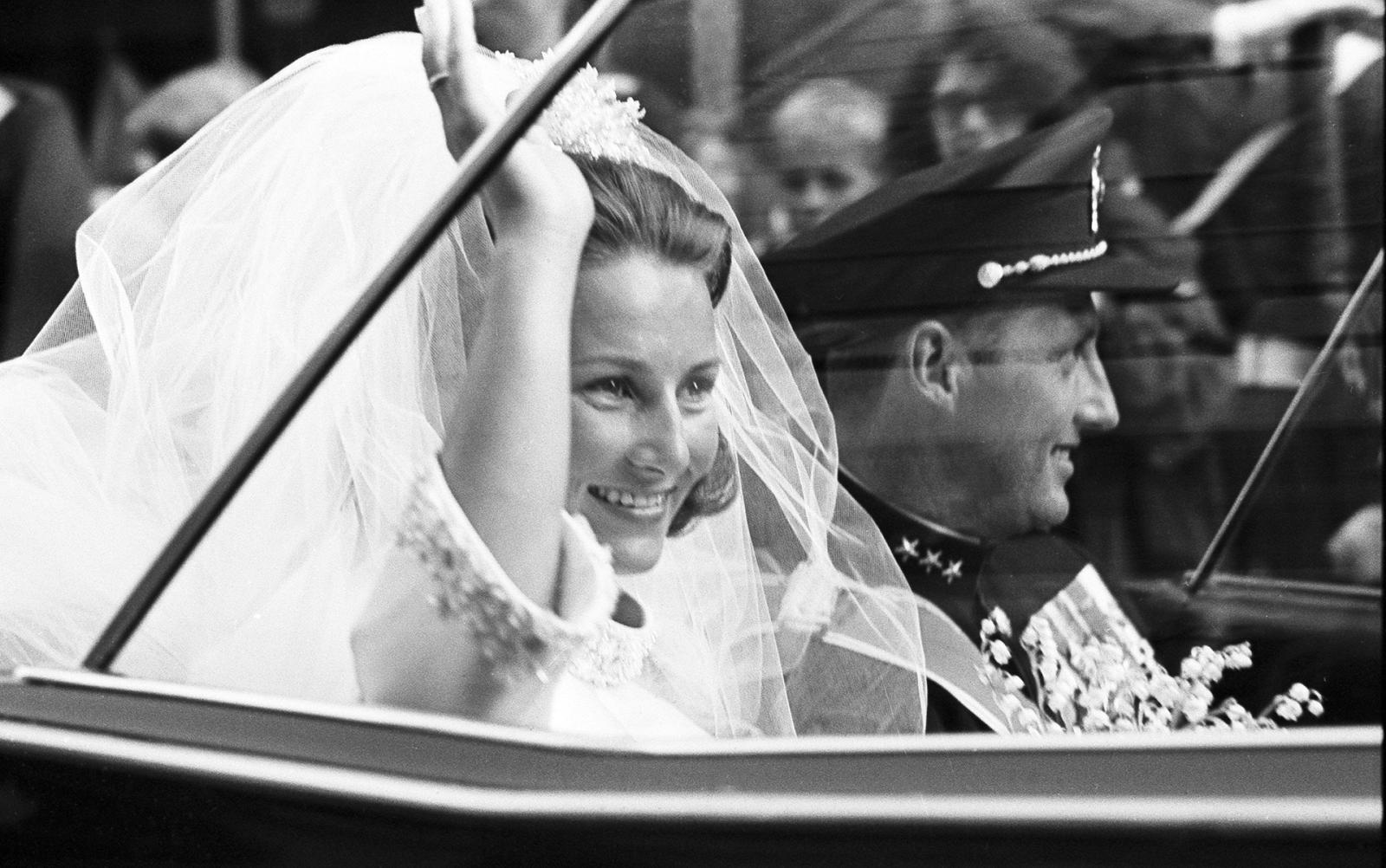 Other sources say Harald threatened to give up the throne unless his father agreed to the marriage. Olav V then sought the advice of the praesidium of the Norwegian Storting (parliament) and the government. The council of the sages approved Sonja on the grounds that her relationship with Harald had been time-tested and that she had many virtues.
Happily Ever After
Seeing how King Olav had been a widower for many years and Harald was still single, there was a lot of anticipation for the prince's wedding. People were psyched to see the Cinderella story play out before their very eyes. On 29 August 1968, Sonja Haraldsen became the Crown Princess of Norway.
And on 17 January 1991, after Harald's coronation, she became the Queen of Norway.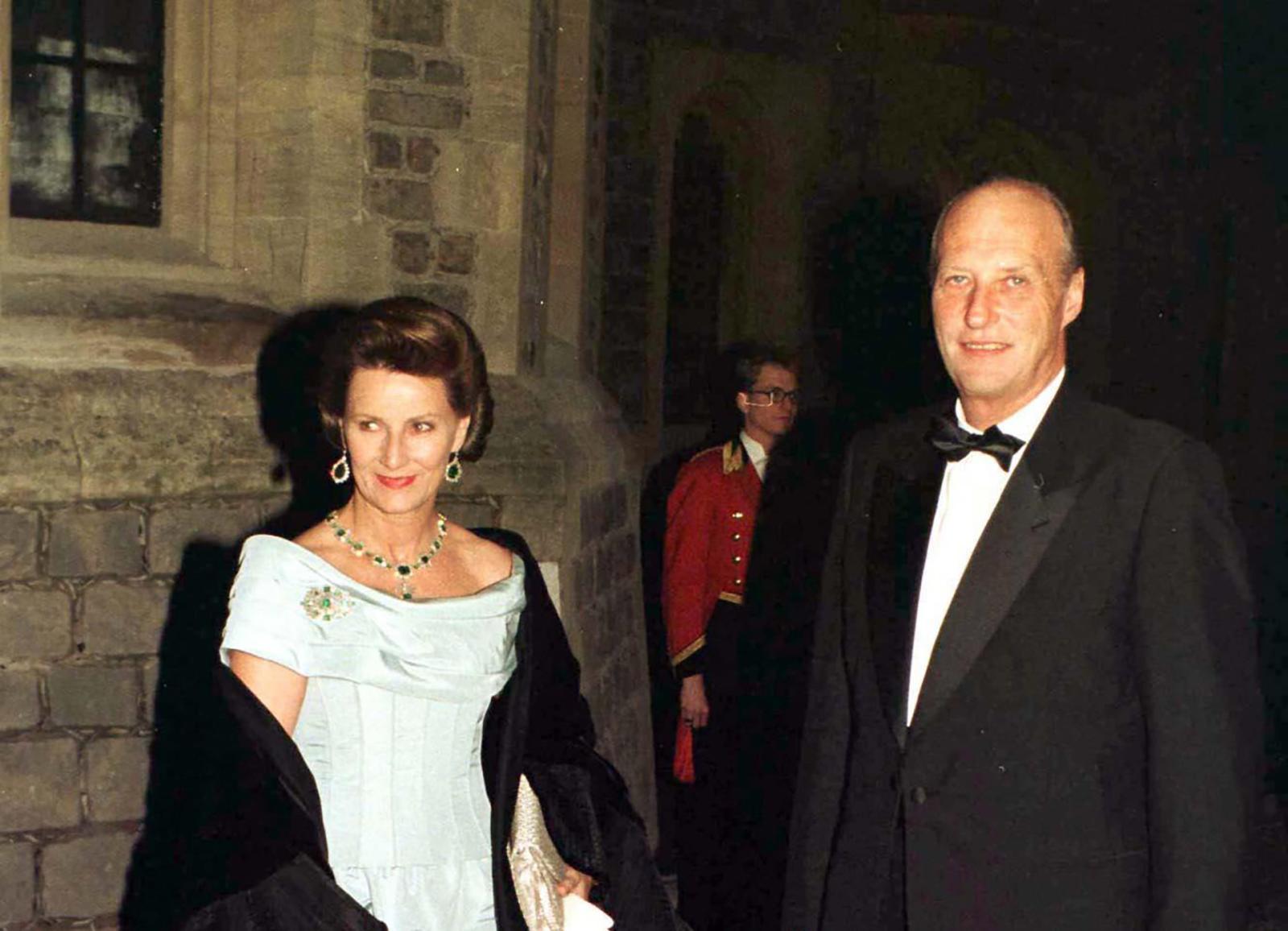 Interestingly, Harald and Sonja's son later married a commoner. With the hardships they had to endure to get married still fresh in their memory, Harald and Sonja did not put up much of a fight when their son decided to marry a single mother with a bunch of skeletons in the closet.
Sonja later talked about how the public pressure they were put under before they got married left a permanent scar and how they didn't want their son Haakon and his partner Mette-Marit to go through it too.
Harald and Sonja have a great deal in common. Despite their age, they remain active and do lots of sports.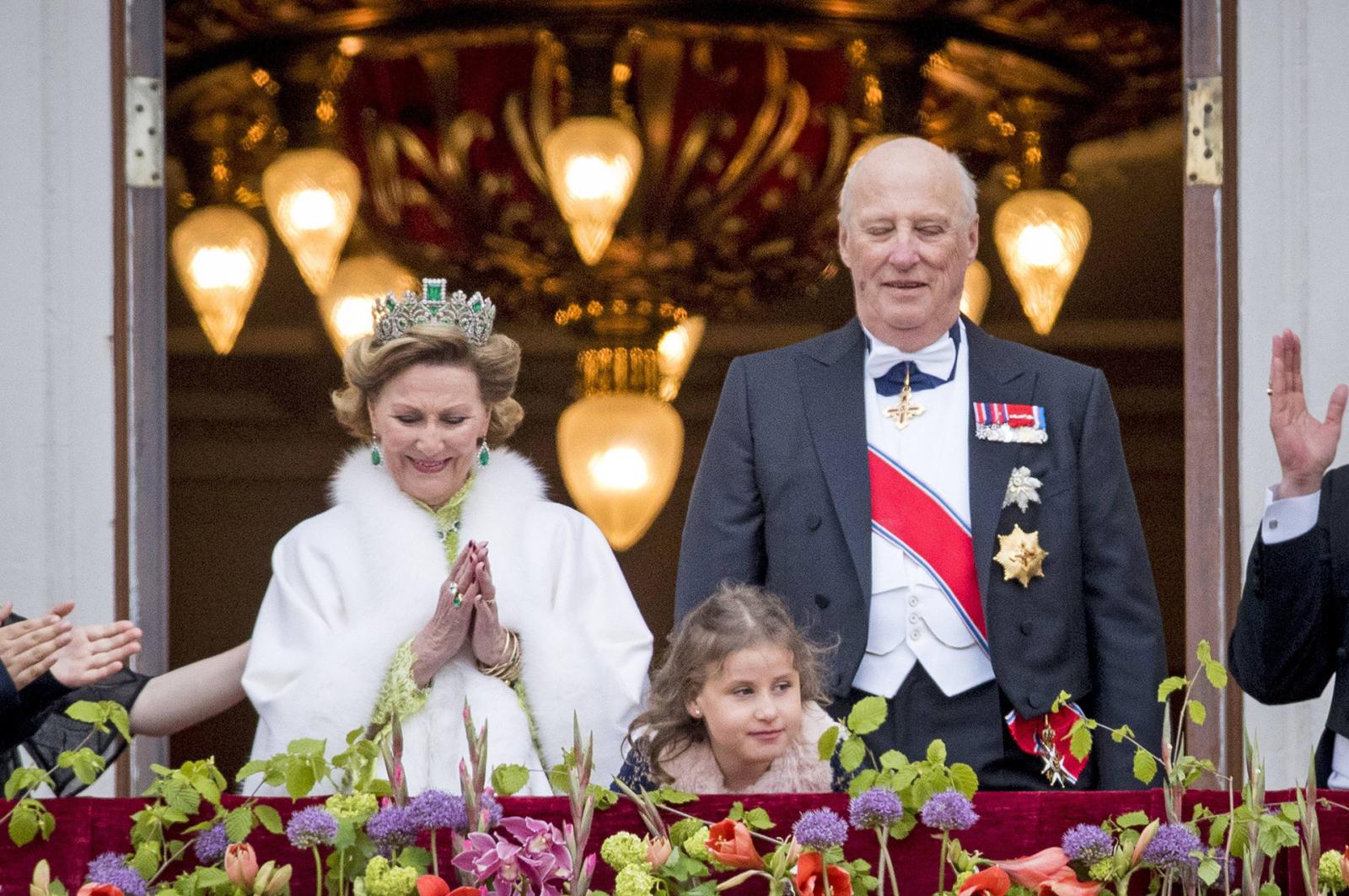 Thus, following heart surgery, the 68-year-old Harald participated in the European Championships in Sailing, where his team won. Meanwhile, Sonja, also 68, became the first queen in history to visit Antarctica. They are both avid eco-tourists and travel a lot. They say they always feel at home wherever they go as long as they are together.