After starting out as a spinoff of The Big Bang Theory, Young Sheldon has evolved into a pretty much independent show for all intents and purposes.
Now its fans are demanding that the umbilical cord tying it to the original series be cut.
The latest Young Sheldon episode took the viewers on a rollercoaster ride: Mandy gave birth to a baby girl, and the show finally addressed the elephant in the room, Mary and George Sr.'s troubled relationship. Sheldon's parents and their respective crushes, Brenda Sparks and Pastor Rob, all got together in the hospital waiting room, and under the circumstances, separation was the only possible outcome. Mary informed her husband that she would be staying with her mother.
The reason for this bombshell of a plot twist is that the writers needed to set things up for the Big Bang Theory canon, in which, as we all know, Mary and George Sr. get a divorce.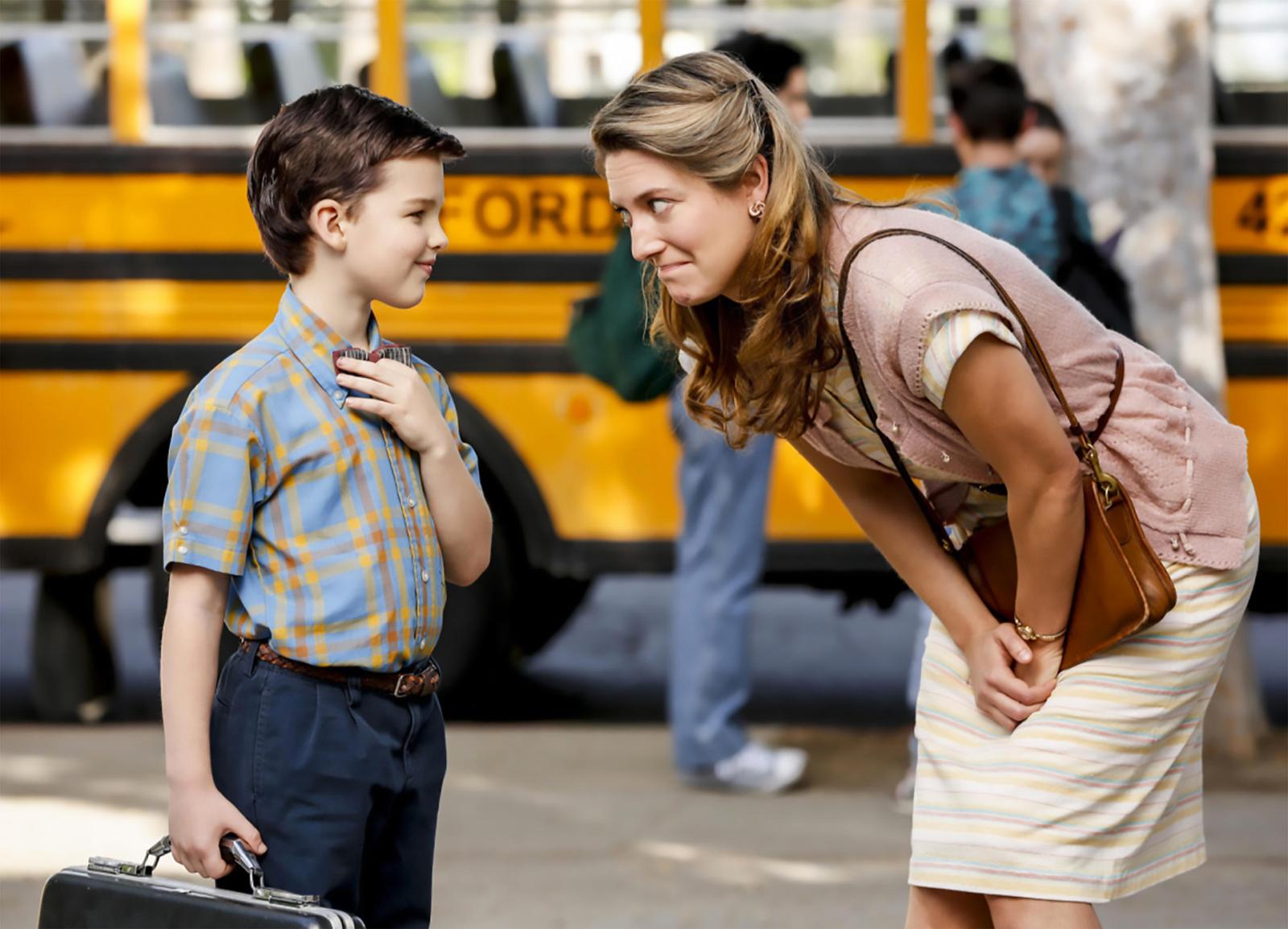 In The Big Bang Theory, Sheldon tells his friends that he walked in on his father having sex with another woman at age 13, and the experience traumatised him for life. That was when he started knocking three times on every door.
It's pretty clear by now that the woman Sheldon's father is going to have sex with is Brenda and that Sheldon's traumatic experience is just around the corner. But those who haven't seen The Big Bang Theory couldn't care less about this canon.
Some Young Sheldon fans are now demanding that the writers break free from the original show's canon and let the Coopers play it by ear in the spinoff.
"Not everyone in the world watched TBBT – so let Young Sheldon continue on its own. Don't ruin a good show!" one of the fans demanded under the latest episode recap on TV Line.
Other commenters agreed that Young Sheldon would be better off if it broke with the canon and let George's affair with Brenda die a natural death. A lot of Young Sheldon fans haven't seen the original show. Some found The Big Bang Theory too difficult to watch but could relate to Young Sheldon much better. For them, the story about George Cooper's infidelity comes across as forced and contrived.
And then again, it wouldn't be the first time Young Sheldon has broken with the canon.
So far, though, it's only been minor details that got ignored, but George Cooper's infidelity is anything but minor; it's the big traumatic experience that made Sheldon who he is in The Big Bang Theory and brought about the peculiar family dynamics in the Cooper family that we see in the original show. So, in all probability, Young Sheldon's fans' pleas will be ignored, and what must happen will happen.