Channeling your inner Disney princess.
Zendaya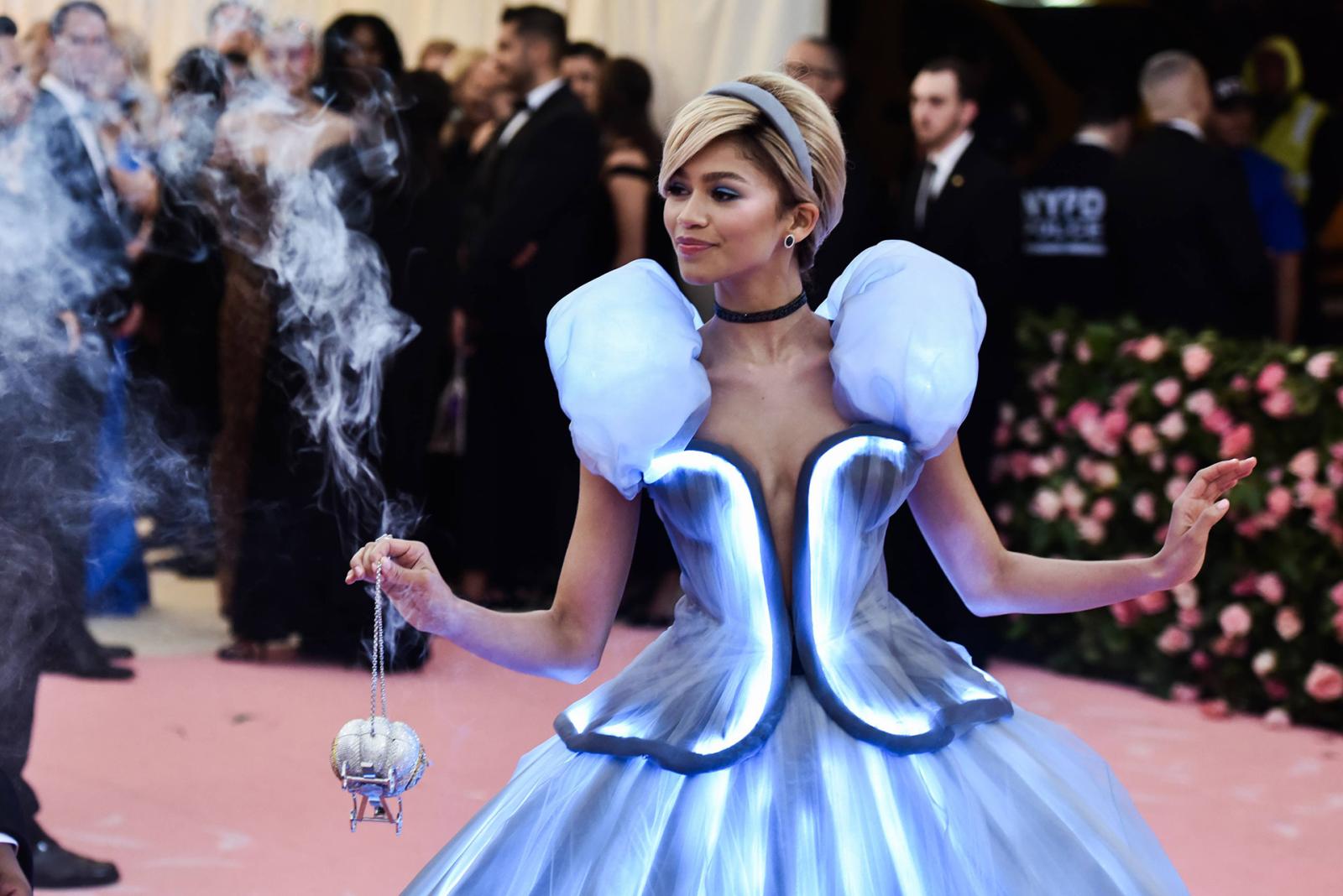 At the annual Met Ball, guests are expected to wear astonishing costumes, so fashion experts put on a mask of skepticism in anticipation of exceptional looks. In 2019, Zendaya and the Tommy Hilfiger team managed to melt the cold heart of sophisticated critics: the actress appeared at the event wearing a gray dress that magically transformed into a luxurious ball gown. The skirt swelled up in front of the audience's eyes and began to glow, and then everyone noticed that Zendaya's clutch bag was a miniature carriage. That was an emotional moment for the spectators and the star's stylist Law Roach who created the advanced technological look.
Elsa Hosk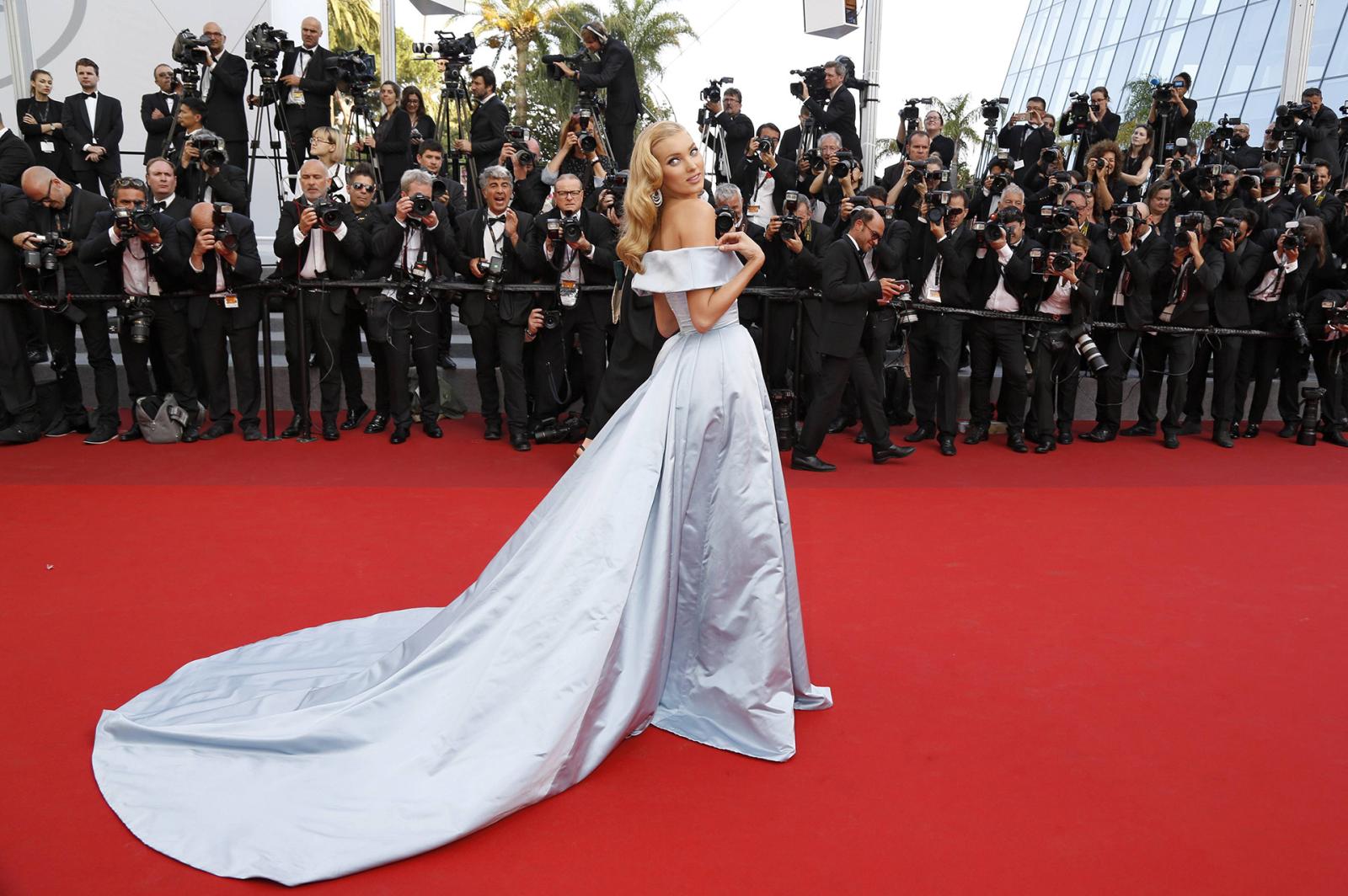 Another reading of the fairy tale was presented by the Alberta Ferretti fashion house: Elsa Hosk attended the 2017 Cannes Film Festival in the custom Cinderella dress. Besides the V-shaped neckline, every other detail of the model's outfit was in line with the princess' original look: the powder blue color, off-the-shoulder straps, and delicate jewelry and sandals.
Elle Fanning
The gown that the actress wore at the Chopard Gala in Cannes in 2019 was more reminiscent of the style of another Disney princess — Sleeping Beauty. The Vivienne Westwood Couture design made a lasting impression on the press and spurred the actress to readily go for more ballroom-inspired attire.
Penélope Cruz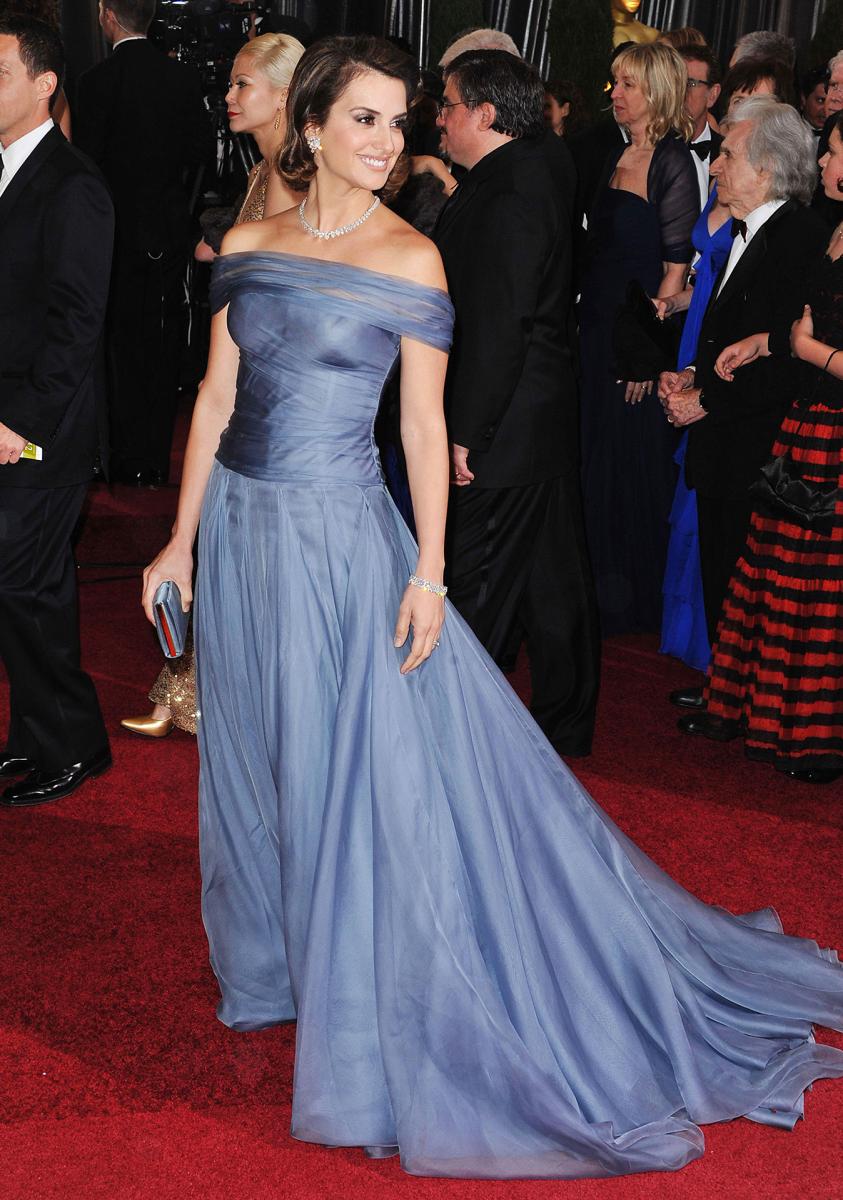 Cruz gets plenty of criticism from fashion experts, but the look the actress chose for the 2012 Oscar ceremony was met with much acclaim. Designer Raymond Loewy had once come up with a rule that has been proven to work throughout the ages: people are more likely to accept something new if it's similar to the old. The lavish Cinderella-inspired gown earned the Spanish star a spot on the list of the ceremony's most memorable outfits.
Lady Gaga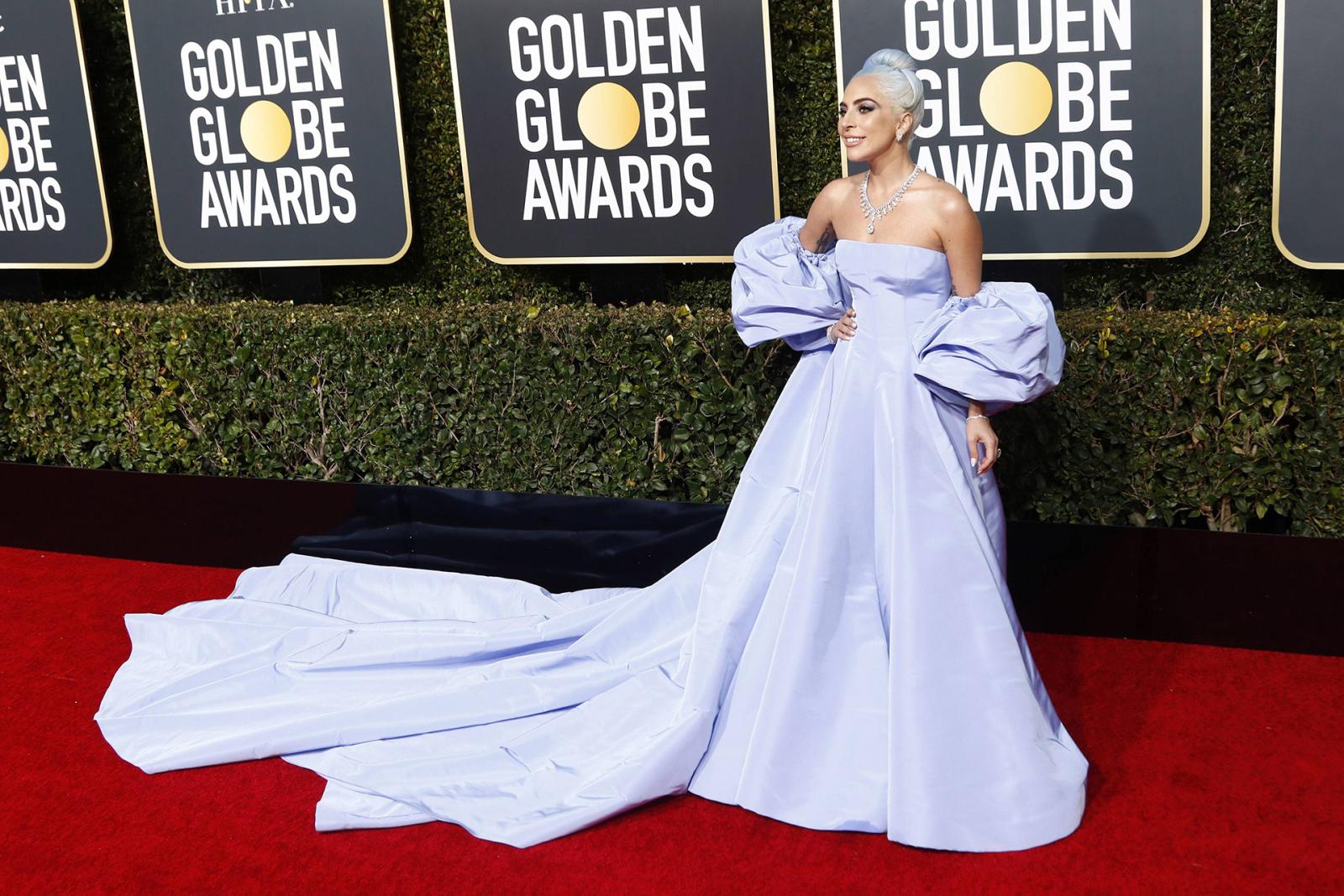 Even the Queen of Monsters couldn't resist the temptation to put on the image of a delicate and vulnerable fairytale princess. Guests at the 2019 Golden Globe Awards froze in delight as the star appeared in a gorgeous Valentino dress. Everything about the singer's look was simply flawless — from the airy sleeves to the hair dyed in the color of the dress.