The hit romance series' fans are not ready to lose Julie Andrews as narrator.
While fans are eagerly awaiting the release of Bridgerton season three, Netflix and Shondaland are reluctant to reveal any of its plot or production details. So far, fans only know that instead of adapting Julia Quinn's books in their original order, the creators decided to center season three around the events of the fourth novel, which tells the love story of Penelope Featherington and Colin Bridgerton, also known as "Polin."
According to the creators, the plot change occurred because it felt right to tell the Polin story next.
But while many viewers welcomed the news, some felt that there might be at least one problem with pushing the Polin story earlier in the timeline: Lady Whistledown's identity would be uncovered too soon.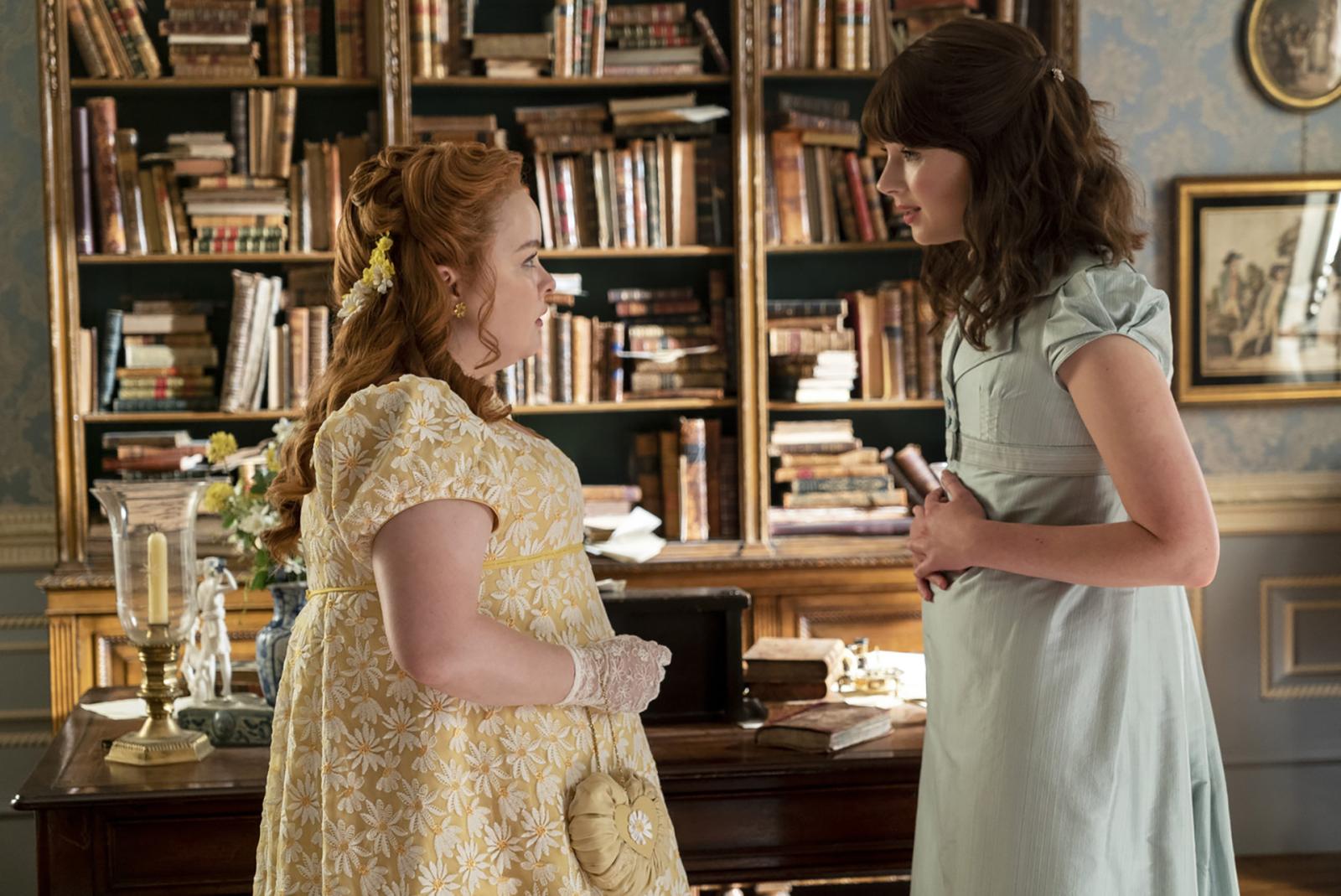 The identity of the mysterious columnist who spreads gossip through her newsletter was kept a secret throughout season one, and it was only in the season's finale that viewers discovered that she is none other than Penelope Featherington. The ton, however, remained unaware of Lady Whistledown's identity throughout both seasons.
In the original book series, the character is unmasked in the fourth novel, which is when the Polin story is told — and after that, Penelope stops writing the gossip column. But if Bridgerton were to repeat this plot twist in season three, fans feel that this would ruin the show's dynamic.
Lady Whistledown has been the series' major narrative device in the first two seasons, and the voiceover by Julie Andrews has become its unique and important feature. If Lady Whistledown ceases to exist, Bridgerton's tone of voice and the way stories are told would change completely, which is a rather risky move.
What's more, fans feel that exposing Lady Whistledown to the Queen and the ton in season three would rob the show of many opportunities for creative storylines and a perfect drama that could last for several seasons.
At the same time, it seems that Penelope's arc does not leave much wiggle room. If her hobby is not revealed, she won't be able to become the wife Colin deserves and part of the Briderton family — and Penelope can't keep writing about the family she's marrying into. So while fans think that the Lady Whistledown storyline should continue in future seasons, they can't really picture exactly how it might unfold. Hopefully, the show's writers have their own creative ideas on this.