As production for the third season of Bridgerton draws to a close, fans want to know more about one highly-anticipated story.
While it's been confirmed that the season will be based on Julia Quinn's fourth novel, which focuses on the budding romance between Colin Bridgerton and Penelope Featherington, little else is known about the plot or potential changes to the source material.
Despite Netflix and Shondaland's attempts to keep a tight lid on the production of the new season, the fandom's dedication and detective skills have yielded some promising clues that suggest a major new character will be joining the cast in Season 3.
Even though the show's creators have taken some liberties with the order of events in the books and chose to tell Colin's story before Benedict's, fans are confident that at least one character from the third book will be appearing in the upcoming season, and that would be Sophie Beckett, Benedict Bridgerton's love interest.
Benedict and Sophie's story follows the classic Cinderella plot line in the book.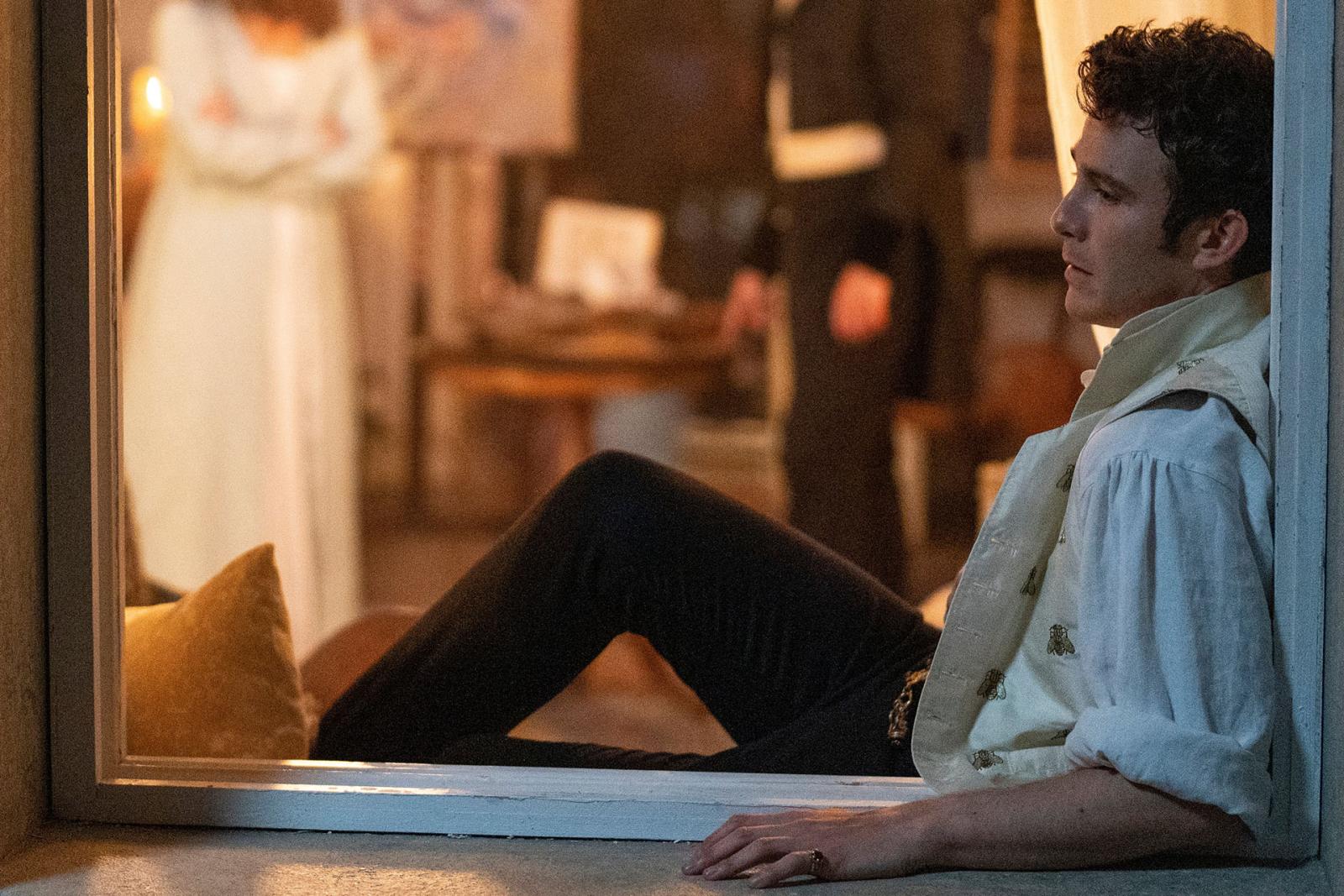 It starts with a masked ball where a young woman captures Benedict's heart, leaving behind a token of her identity in the form of a silver glove as she departs. After a considerable amount of time, Benedict eventually discovers that the lady in silver is none other than a maid working in his own household.
The fact that two new seasons of Bridgerton have been ordered rather than just one strongly suggests that the show's creators have a long-term plan for what they want to do with the story.
Many viewers speculate that the masquerade scene, a pivotal moment in the book, will be included in Season 3. This event is expected to set the stage for Benedict's storyline and align the series with the book's timeline. Furthermore, fans also seem to have a pretty good idea about what Sophie is going to look like.
Fans have been closely monitoring each new casting decision and recently discovered that Banita Sandhu has been cast in a recurring role as Sita Malhotra. Since Quinn's novels have no such character, fans have speculated that this could be a code name for Sophie or that the name may have been altered to better reflect the actress's appearance.
Many fans are psyched about the prospect, seeing how Banita looks soft and sweet, exactly the way many imagined Sophie when reading the books. It remains to be seen whether it's just wishful thinking or reality.