Ballad Of Songbirds & Snakes: Will Katniss Appear in Hunger Games Prequel?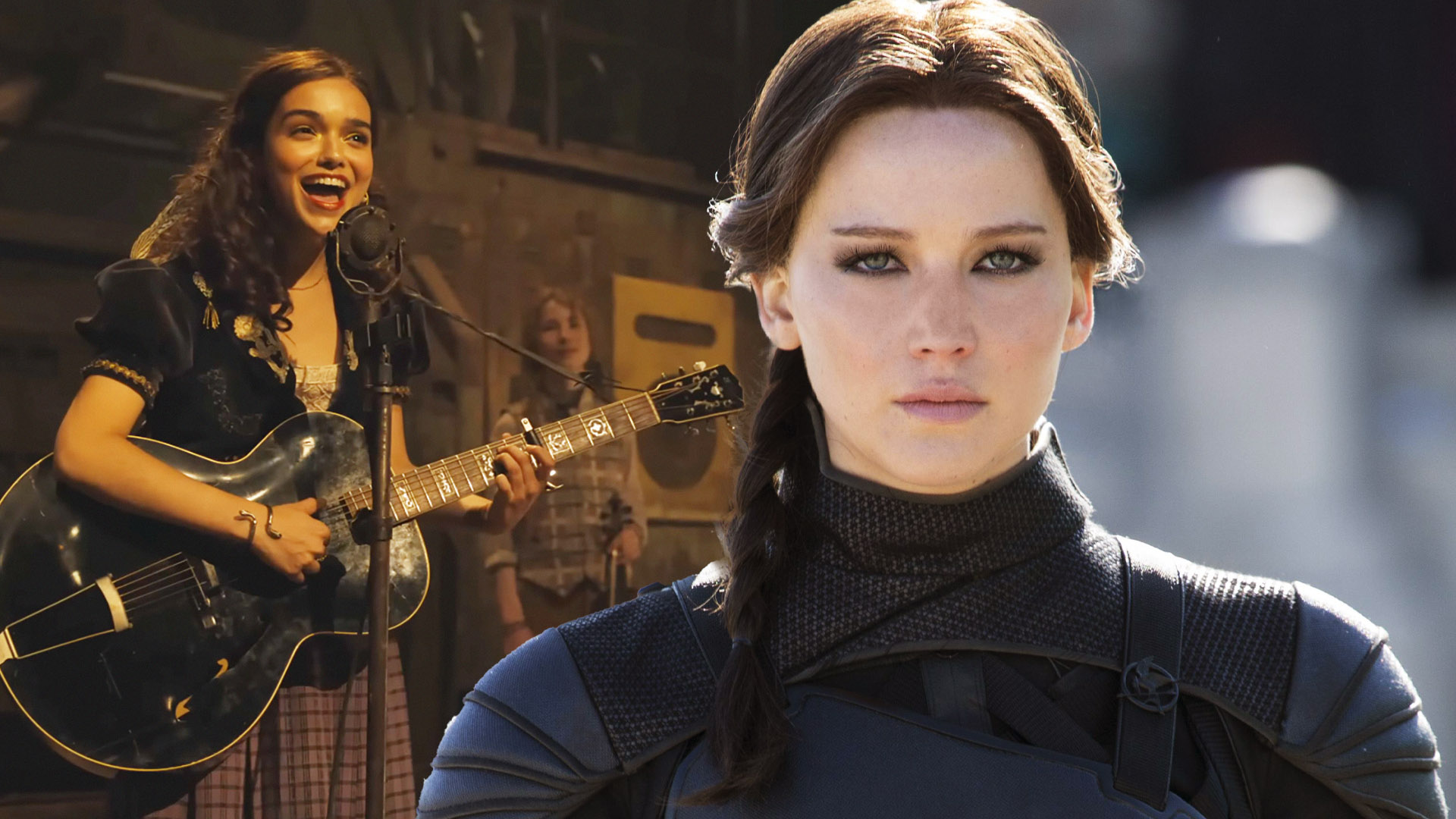 The excitement among fans of the Hunger Games continues to build after the recent release of the latest trailer for the next film in the franchise, Ballad of Songbirds and Snakes.
However, some fans may be wondering about the likelihood of the return of Katniss Everdeen, especially considering her importance as a protagonist later in the story.
What is Ballad Of Songbirds & Snakes about?
The film, set as a prequel to the Hunger Games trilogy, is centred around a young Coriolanus Snow, previously played by Donald Sutherland. There will also be several new characters introduced, supported by a star-studded cast.
Unlike the previous films in the franchise, the prequel will be set during an early period when the Hunger Games are much newer. Snow, now portrayed by Tom Blyth, will be a central protagonist of the new story, who is assigned to help a tribute named Lucy Gray Baird. Together they will be forced into the spectacle of the Hunger Games, showing how Snow eventually became the tyrannical president of Panem we know him as.
How will the prequel relate to the previous films?
Although the prequel will offer its own independent story, it will also provide extra context to Snow's uncaring relationship with Katniss. Possibly highlighting how she would later go on to remind him of his painful past and first love Lucy, causing him to become a true villain.
Snow's tragic background and his relationship with Lucy will be contrasted with the true love that Peeta and Katniss found during the Hunger Games. Although aspects of the story will be familiar to fans, it will certainly be a much darker story than the last films.
Does this mean Katniss will make an appearance?
So far, Katniss' appearance in the movie is uncertain. Jennifer Lawrence has not made any announcements about her participation either. But if she does appear in the movie, it is unlikely that she will portray the same character as before. Although there has been some speculation among fans that Lawrence might play Katniss' grandmother, Brandie.
However, whether or not Katniss appears in the new movie may not matter. The film is sure to try and replicate the tone and style that made the original franchise so popular anyway while adding its own to the expanding universe. Plus, her character's presence will likely be felt throughout the prequel film by subtle references only the true fans will notice. After all, the Hunger Games franchise is still a story that essentially belongs to Katniss, and this is simply an extension of her story.