Shine on: the stars who outdid themselves in glittering gold gowns.
Irina Shayk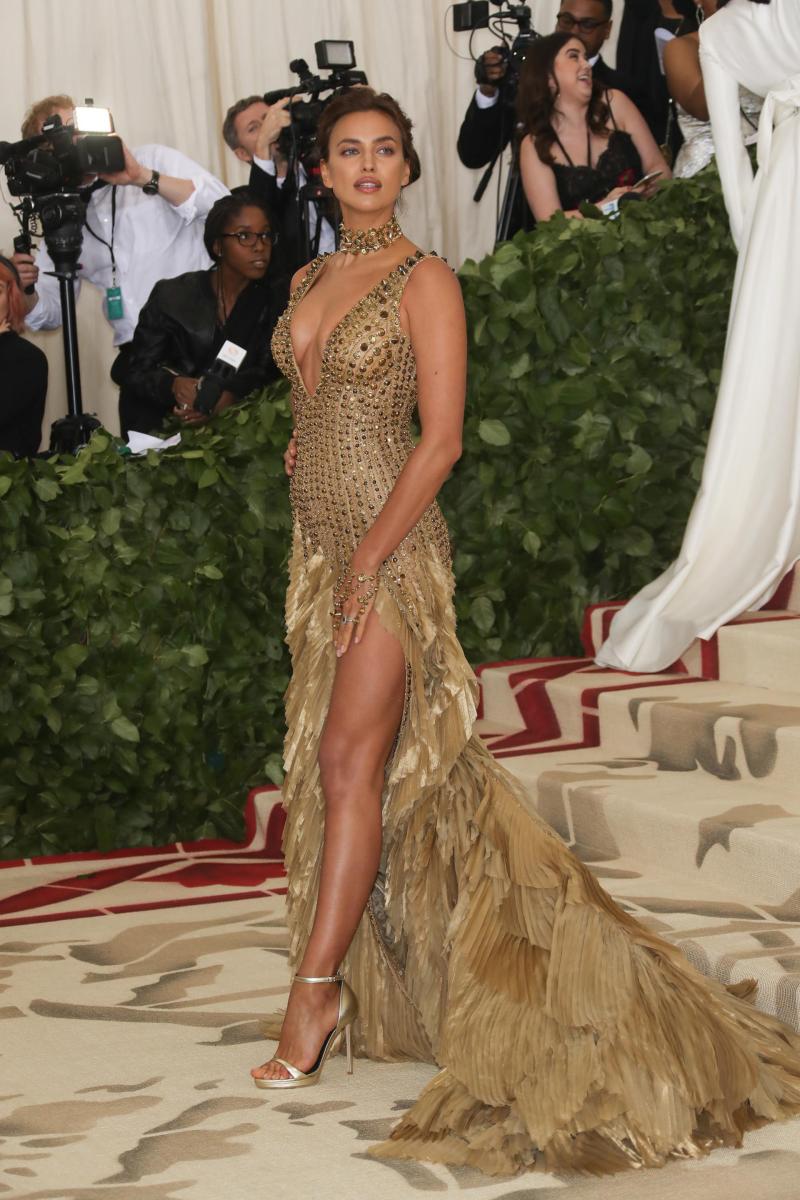 If the 2018 Met Gala was to choose the queen of the ball, the title would definitely go to Irina Shayk. The supermodel shone on the red carpet in a Versace dress with a fitted bodice, low-cut neckline, and thigh-high slit, complemented with laconic golden sandals and a massive choker around her neck. Shayk took all the spotlight that night!
Bella Hadid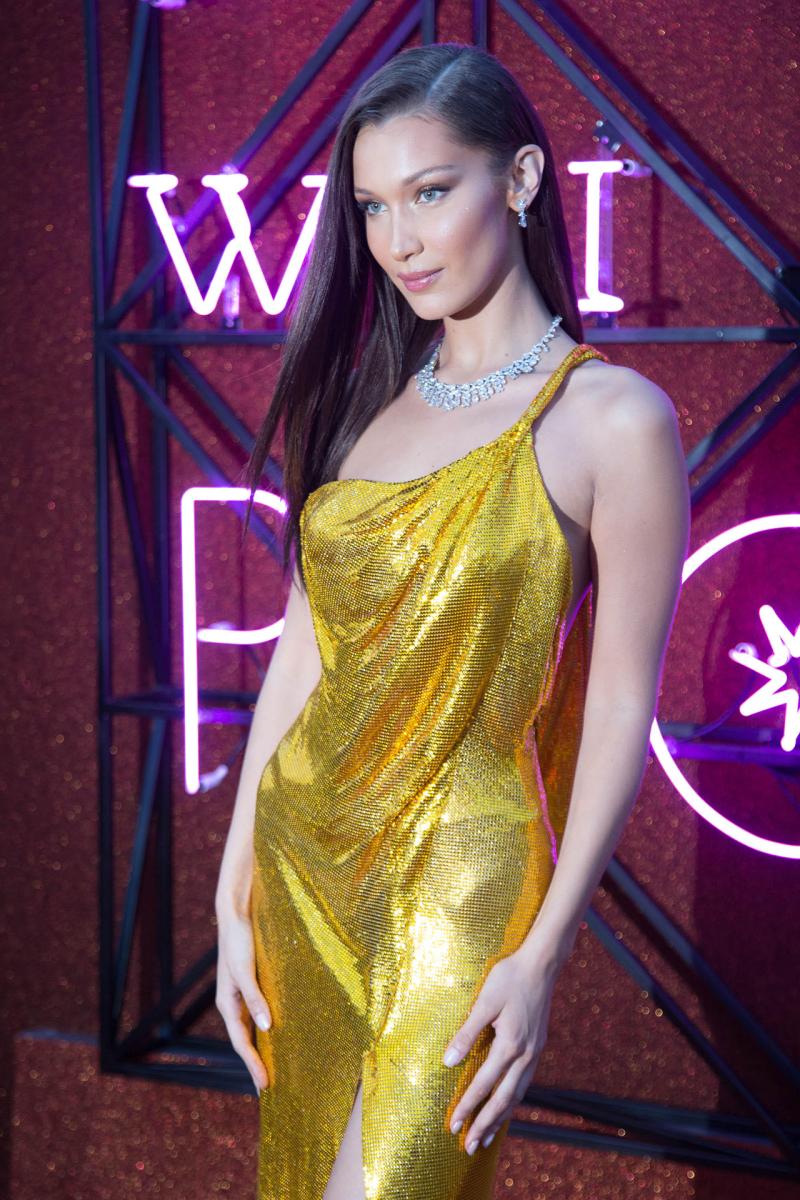 The model has exceptional taste in clothes and always scores high praise for her looks. Whatever Bella Hadid's choice of attire, it always looks great on her. For the 2018 Bulgari Gala Dinner, the model put on a lavish asymmetric golden dress with a high leg slit. The perfect accessory match was a set of necklaces and earrings from the Italian jewelry brand.
Kim Kardashian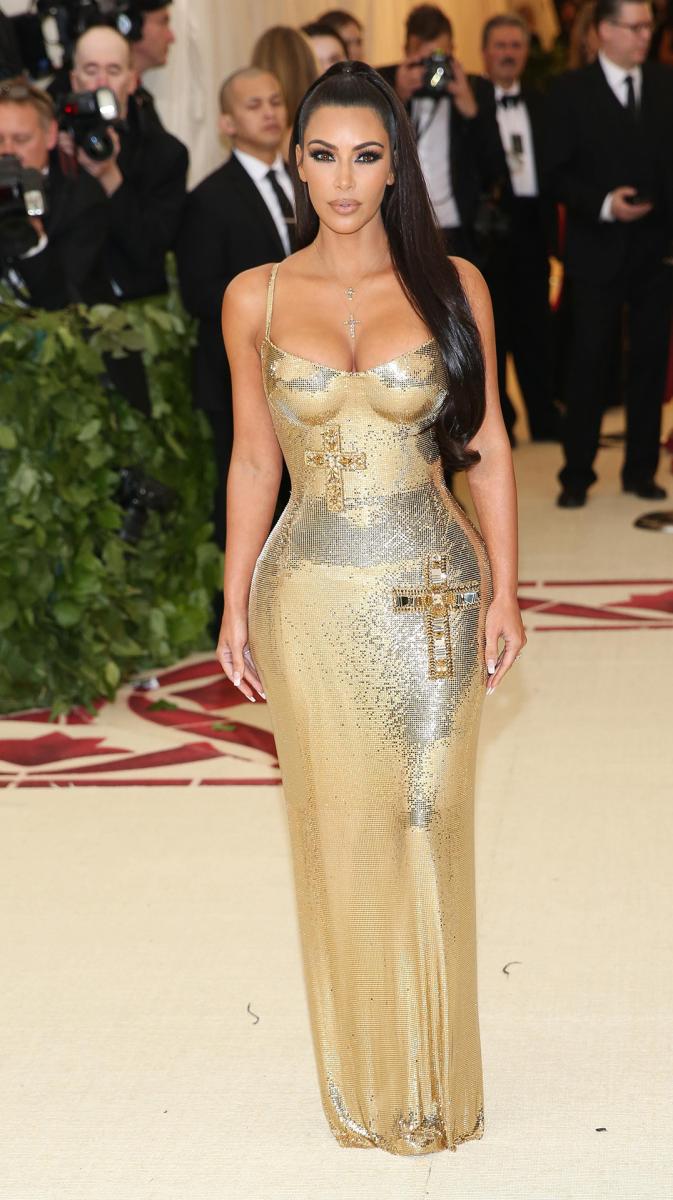 Luxurious is just the right word to describe Kim Kardashian and her style. The celeb prepares herself thoroughly for any public occasion and thinks about every little detail of her attire. At the 2018 Met Gala, she wore a ravishing gold Versace dress — a sculptural gown that emphasized the star's amazing body shape. Except for the cross detailing and two diamond crosses around her neck, Kardashian's look was free of any extra detail, and its dazzling beauty was simply stunning.
Blake Lively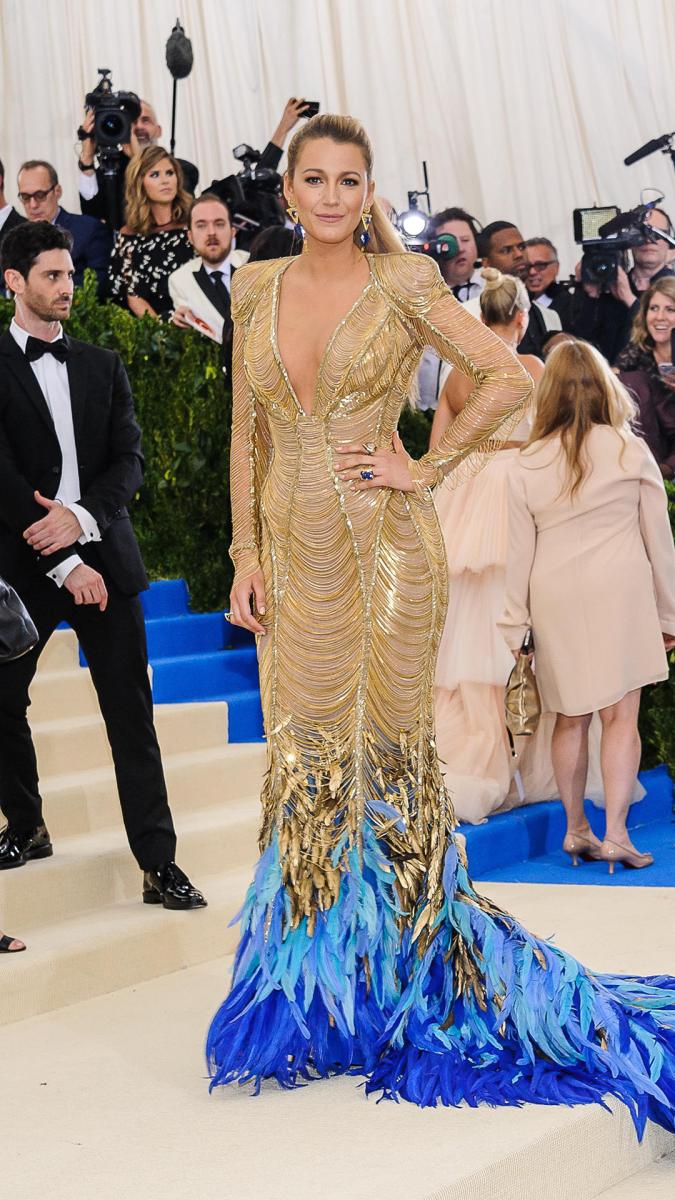 Once upon a time, Black Lively was the queen of red carpets, but nowadays, the actress doesn't go out much. She made one of her most memorable appearances at the 2017 Costume Institute Ball: Lively put on a gold Atelier Versace dress with a train of blue feathers — and certainly stole the show with that look.
Jasmine Tookes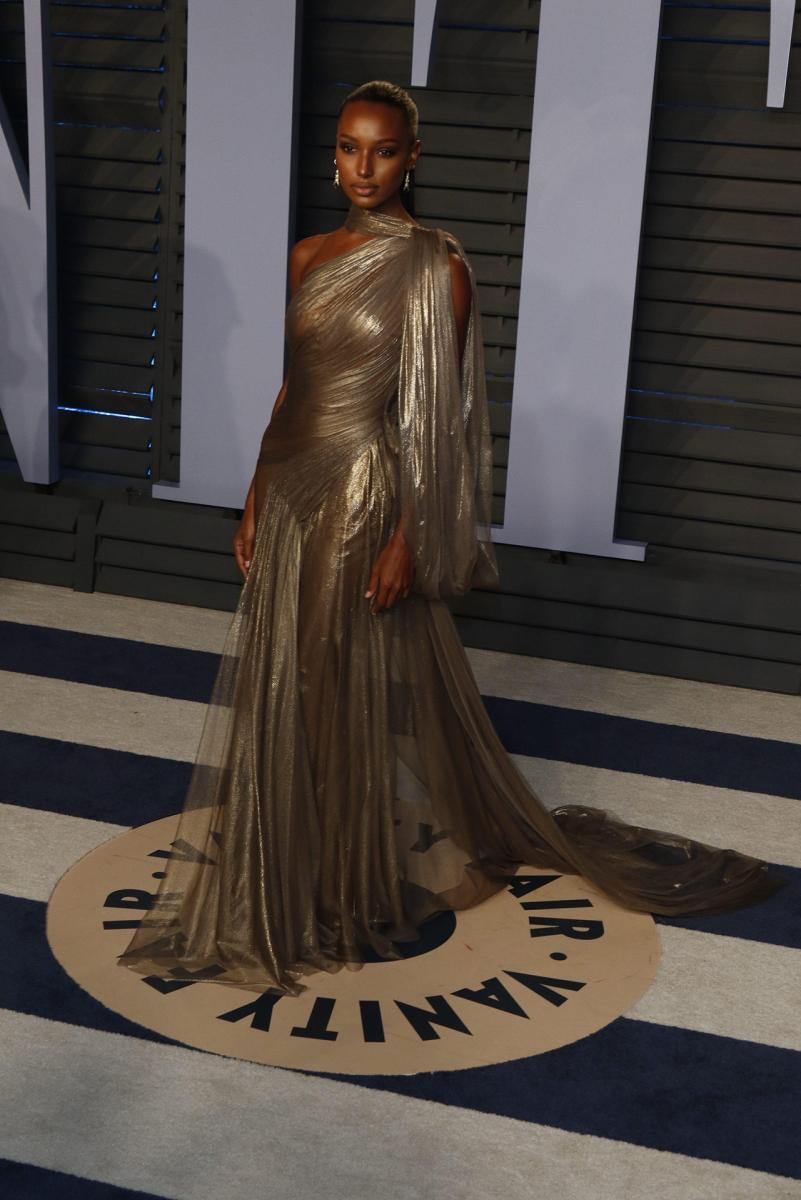 Model Jasmine Tookes donned an unusual translucent gold dress, which emphasized her slenderness and created an airy feel — as if the celeb was flowing up above the ground.
Margot Robbie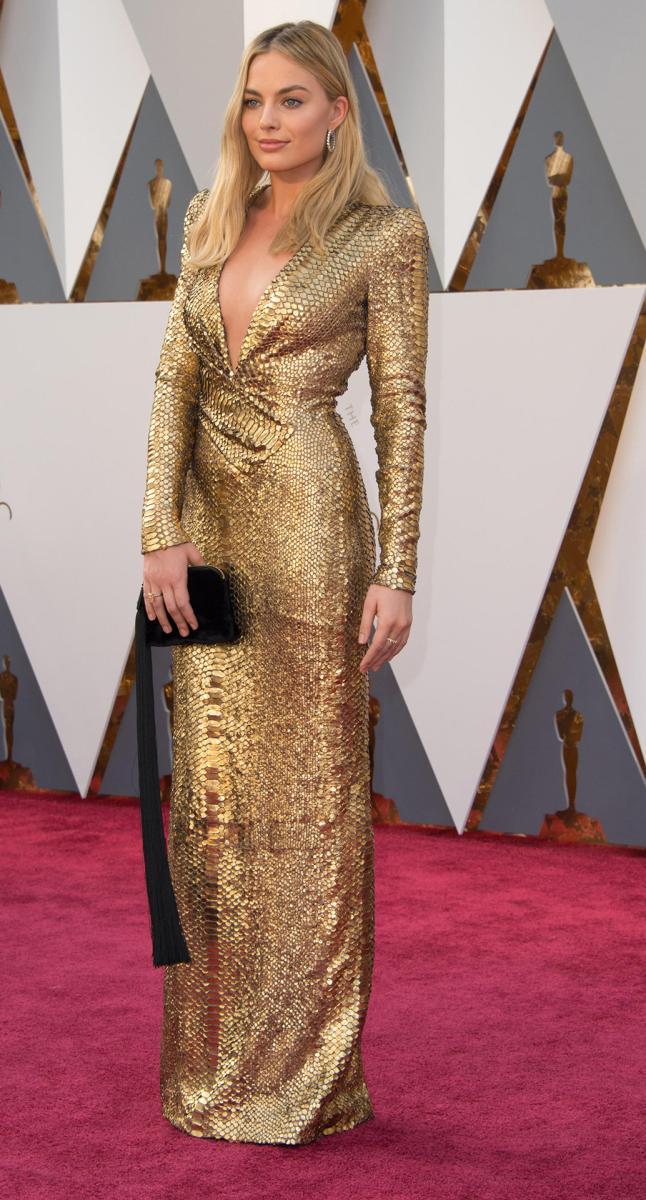 The actress dressed up bright and smart for the 2016 Academy Awards: the seeming simplicity of her gown's cut was compensated with the glittering gold and a deep neckline. Great choice, Margot!
Rosie Huntington-Whiteley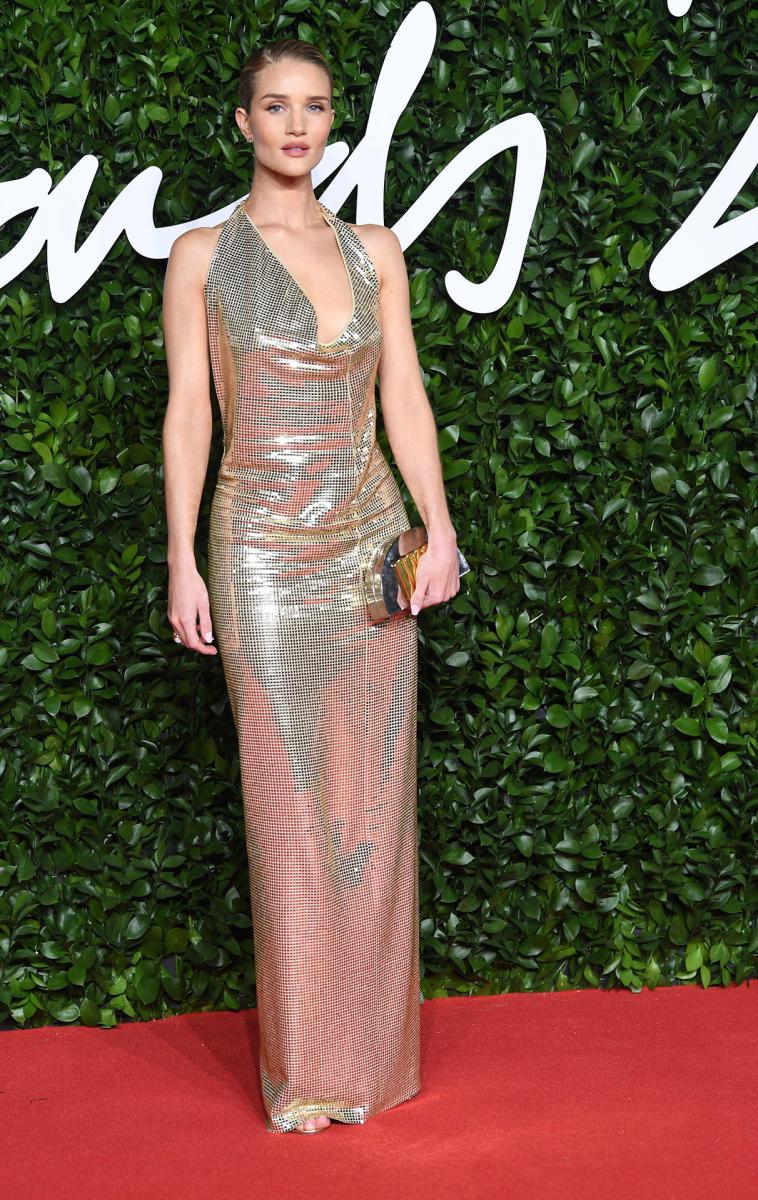 At the 2019 Fashion Awards, Rosie Huntington-Whiteley wore simple makeup in different shades of nude and a sleek ponytail. These details didn't distract the eye from the stunning futuristic gold dress with an asymmetric neckline, teamed up with a matching half-moon clutch.
Rebel Wilson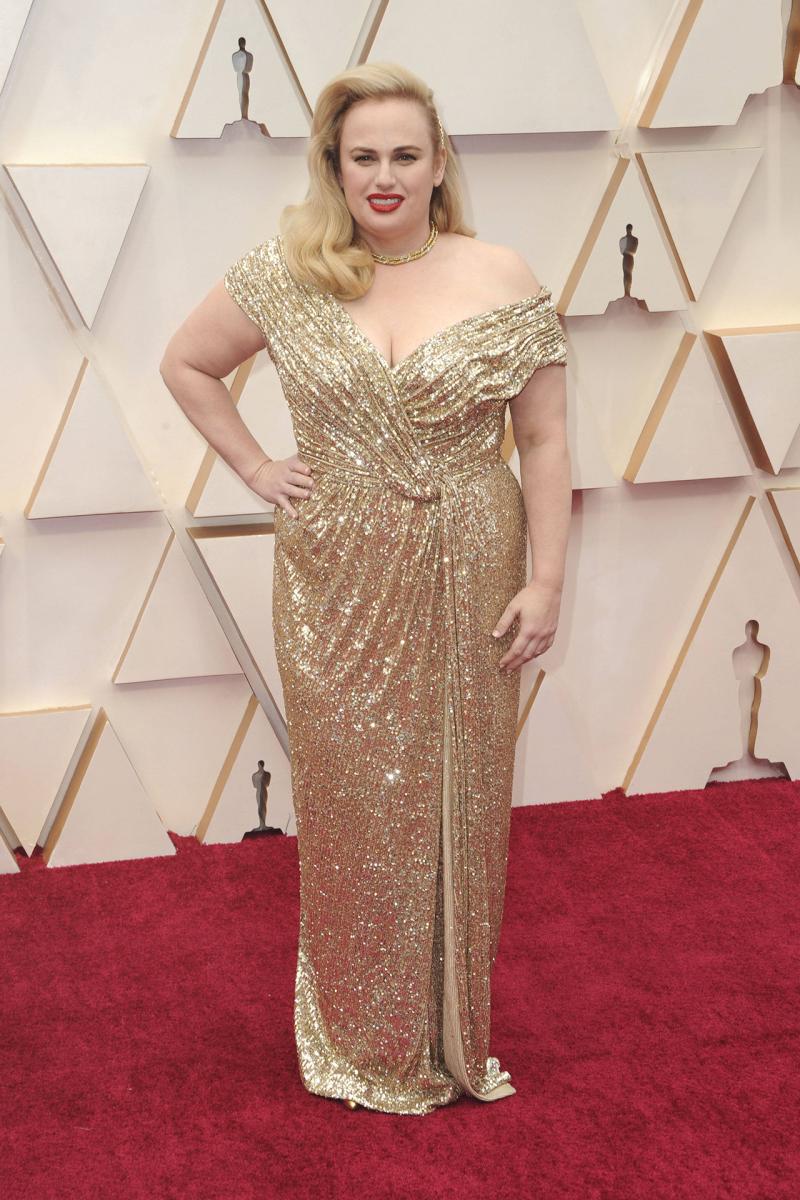 In her movies, Rebel Wilson appears as a true rebel — but on the red carpet, the actress is a real diva. The glittering gold dress she wore at the 2020 Oscars had an intricate tie on the waist and was accompanied with a gold necklace, Hollywood-style curls, and red lipstick. That was probably one of Wilson's best looks!
Emma Stone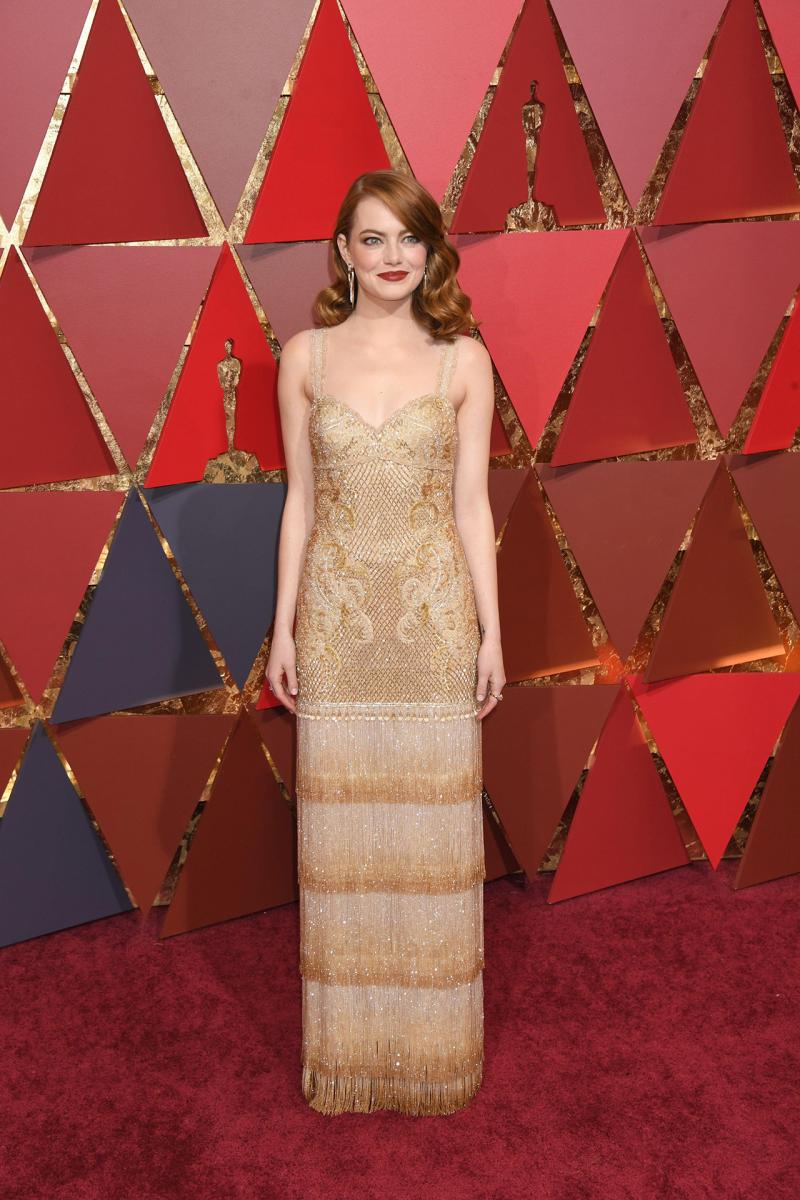 For the 2017 Oscars ceremony, Emma Stone opted for a classic Hollywood-inspired look. Her gold Givenchy Haute Couture gown adorned with embroidery and crystal fringes proved once and for all: classic looks never go out of fashion.
Michelle Dockery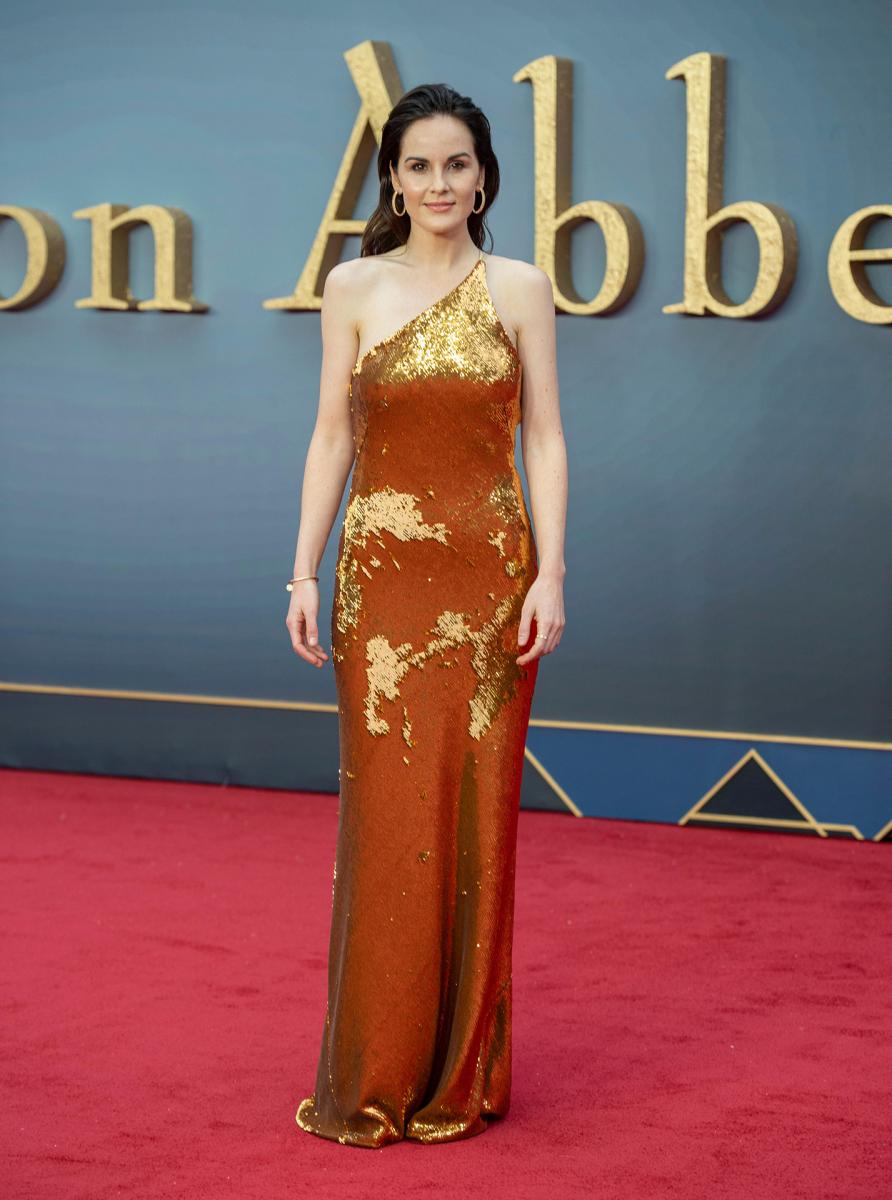 The star always chooses attire that makes her look neat and graceful — like a true lady. For the Downton Abbey premiere, Michelle Dockery put on a gold maxi-length gown with an asymmetric neckline and open shoulders. Teamed up with laconic gold earrings and bracelet, the overall look was simple and elegant.