A Royal Tradition Both Kate Middleton & Queen Elizabeth Called 'Bizarre'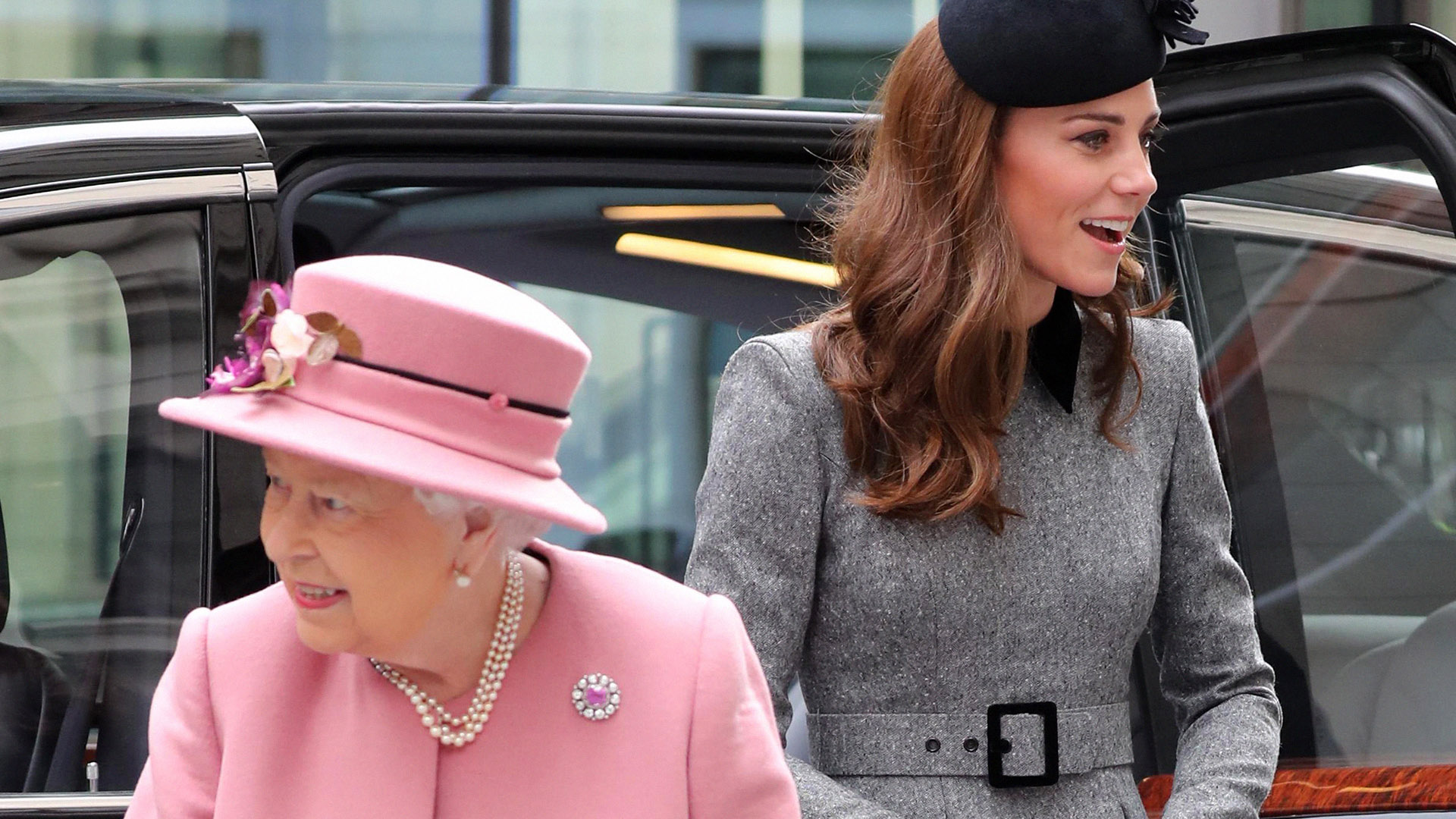 Even the royals are disturbed by certain customs they have to follow.
The protocol that the British royal family has to observe is notoriously strict. From the ban on oysters to the requirement that royal nails must always be trimmed, the rules seem to be all-concerning and indeed suffocating. As much as the royals try to abide by them, they clearly don't enjoy some of the restrictions and even dare break them from time to time.
King Charles III's late mother, Queen Elizabeth, was known for her traditionalism — she firmly stood by the royal standards and endeavored to preserve them throughout her life. Nevertheless, she was rumored to have criticized one particular royal tradition, which the Queen shared with her first granddaughter-in-law, Kate Middleton.
Reportedly, the moment Prince William introduced Kate to his family, she was made to feel welcome by the Windsors and especially the Queen. Moreover, the two women are said to have shared an amicable rapport over the years. Kate enjoyed Her Majesty's peculiar sense of humor, and Elizabeth appreciated how natural William's wife was in her role as a royal.
And what's more, according to royal expert Christine Ross, the Duchess of Cambridge and the Queen both disliked the strange custom of displaying royal wedding attire in public after the ceremony.
'I think both women see the slightly bizarre nature of putting your clothes out for thousands of people to see, but ultimately [they] understand the historical value and significance [of it],' Ross told Newsweek.
After her wedding to Prince William in 2011, Kate Middleton's ceremonial dress was showcased at an exhibition at Buckingham Palace. The luxurious white gown with an elegant train and a traditional veil was put on display for the general public, commemorating the historic event and drawing crowds of fashionistas and royal fans. Accompanied by her new granddaughter-in-law, Queen Elizabeth attended the exposition where both women established — it was a 'bizarre' tradition.
Following Prince Harry and Meghan Markle's wedding in 2018, the Duchess of Sussex's wedding gown was also exhibited at Windsor Castle. Although we don't know anything about her stance on the custom, given that Markle is taken aback by many royal traditions, it's safe to assume she didn't enjoy the display very much herself.
Source: Newsweek.