How Kate Middleton's sapphire ring set the standard for modern weddings and won a nation's heart.
When Prince Charles and Lady Diana Spencer got married in 1981, they defined wedding fashion for the next decade. Thirty years later, Lady Di's sister-in-law, the Duchess of Cambridge, managed to redefine wedding fashion again: in 2011, variations on her engagement ring broke all popularity records.
The trend gathered steam so much that in 2016 Kensington Palace imposed a ban on the production of copies. As a celebration of Prince William and Kate Middleton's 10th wedding anniversary, we're looking back at the history of one of the Windsor family's most famous heirlooms.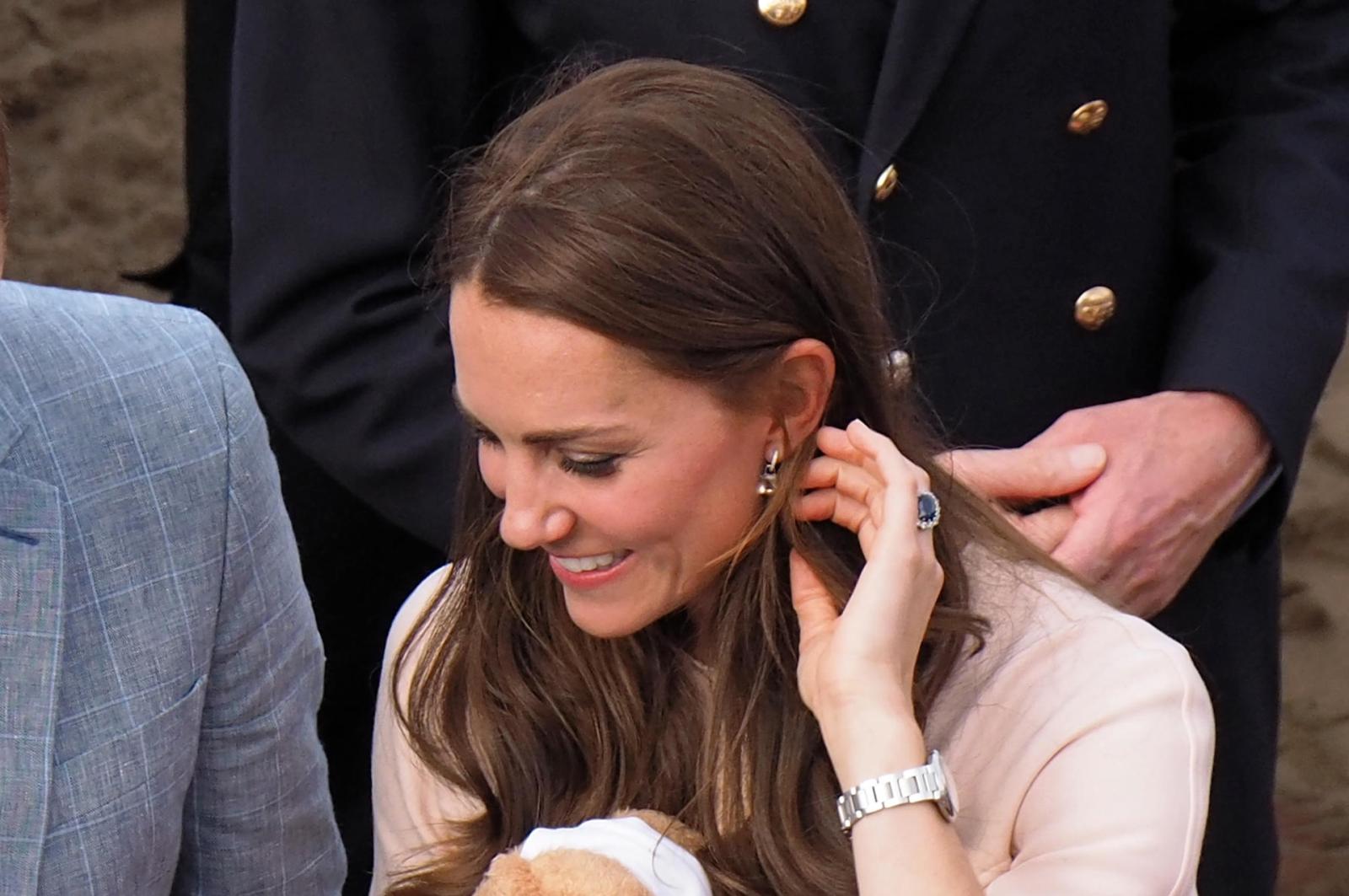 The Garrard ring with a 12-carat Ceylon sapphire surrounded by 14 round diamonds was not always considered a benchmark jewellery piece. However, when her future mother-in-law, Elizabeth II, asked Lady Di to choose a ring, she chose this particular one. Even though Garrard & Co had long done jobs for the royal family and had always been reliable, many people thought Diana's choice was strange because instead of ordering a bespoke ring, she chose an item from their catalogue. Nobody knows the reason for her decision: some say she chose it because it looked like her mother's engagement ring, while others insist she simply liked the size of the stone.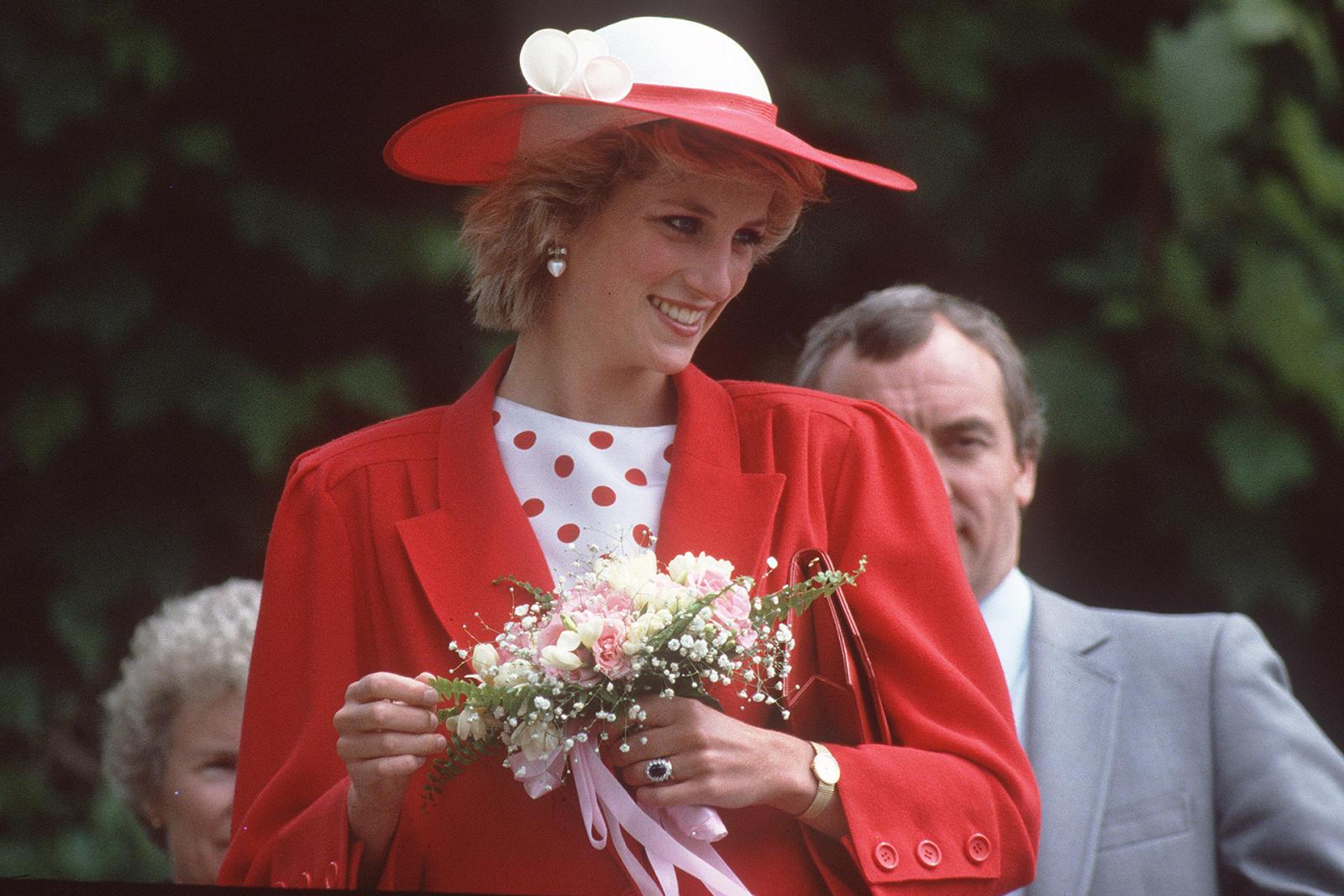 It is said the ring's design was inspired by the sapphire brooch that Prince Albert gave to Queen Victoria the day before her wedding. The Royal Blue stone did not bring happiness to the newlyweds, but it remained Diana's favourite. She later acquired earrings with sapphires and diamonds, a gift from the Crown Prince Fahd of Saudi Arabia.
After Diana's tragic death, her sons were allowed to pick one piece of their mother's jewellery as a keepsake. William took her gold watch – also a gift from Charles – and Harry's choice fell on the ring that Diana never took off until her divorce from Charles (the Royal Family then kept the ring). After William's engagement to Kate Middleton in November 2010, Harry generously ceded the ring to his brother. In the first interview with Kate, William said he viewed the ring as a way to be closer to his mother, adding as a joke that if his bride were to lose it, she'd be in big trouble. Rumor has it that the Duke of Cambridge decided to give his wife the family heirloom when he saw his grandmother Elizabeth II wearing Queen Victoria's famous brooch.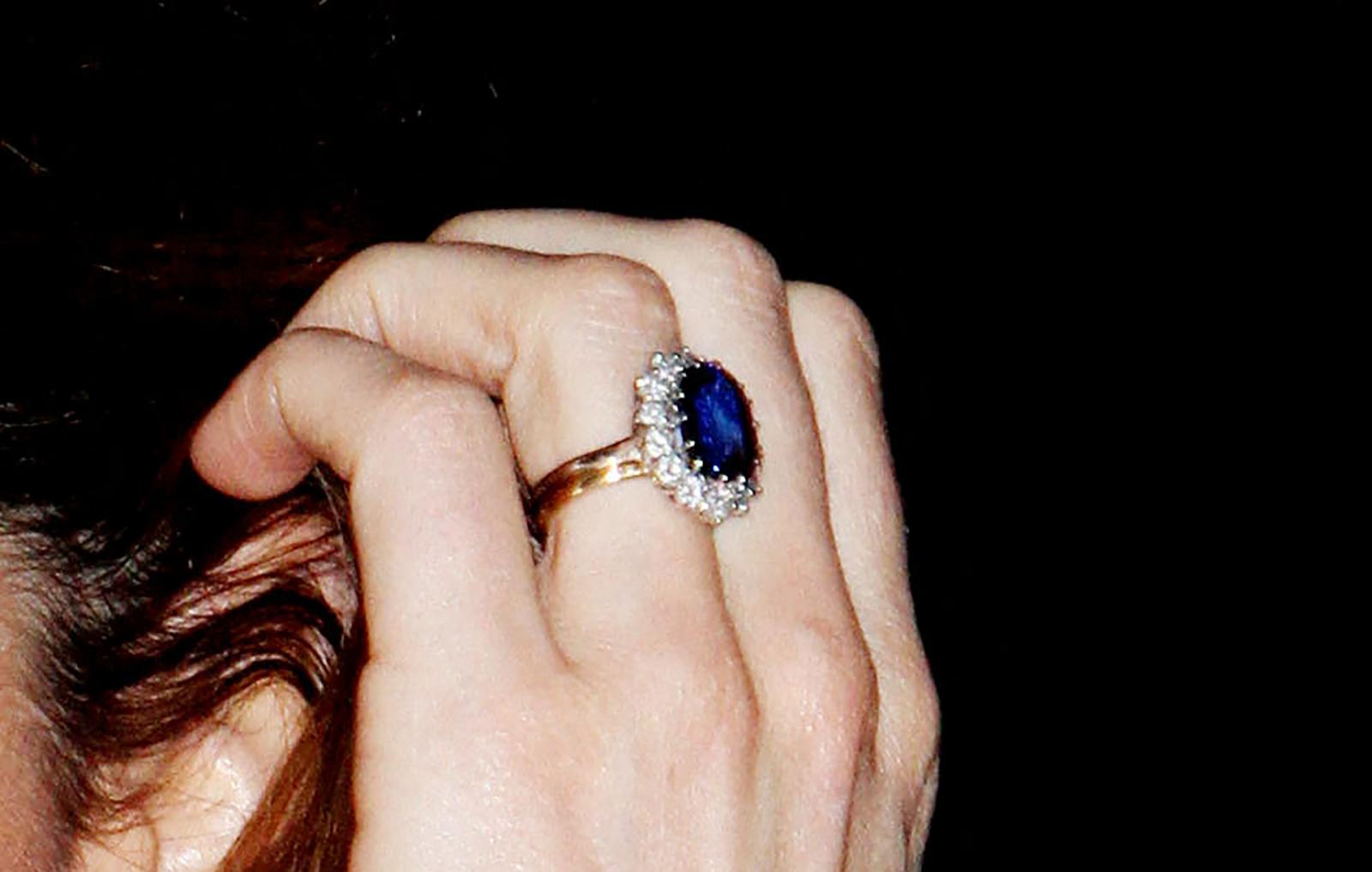 Today, experts appraise Kate's ring at $500,000. That's a big step-up from its original value of $47,000. Meanwhile, Garrard recently released an official collection of 1735 rings based on the royal piece.