Looks like Kim Kardashian's stylist went a little too wild this time!
Kim Kardashian in a Marilyn Monroe dress at the Met Gala
You can take Kim Kardashian's decision to attend the Met Gala in an authentic Marilyn Monroe dress any way you want, but it's impossible to deny that it's become the most talked-about look in 2022.
Kim had to lose seven pounds to squeeze into the original dress in which Marylin sang Happy Birthday Mr. President. Kim later said that losing so much weight in such a short time further exacerbated her pre-existing medical conditions.
Kate Moss in see-through Saint Laurent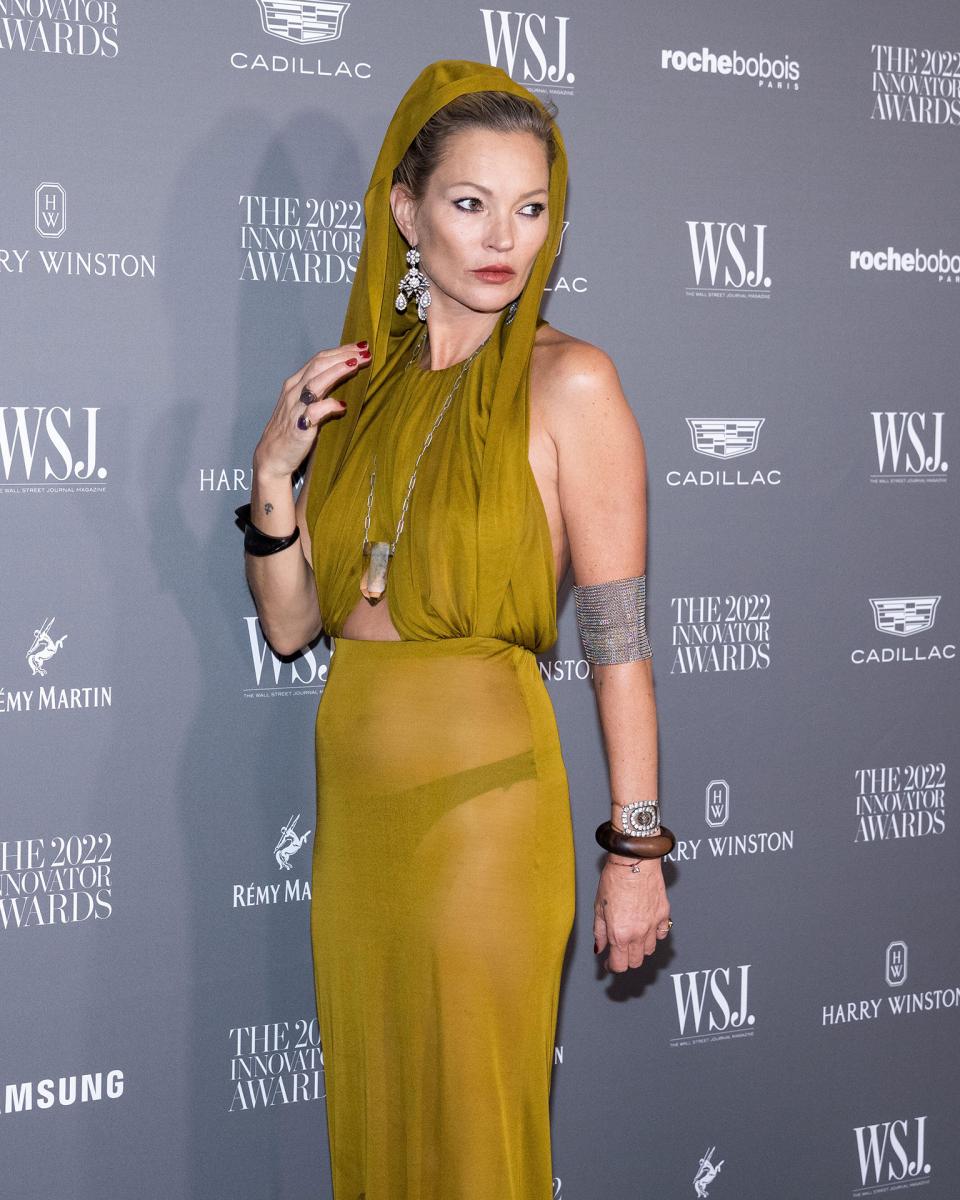 Kate Moss, who's recently been preferring more discrete outfits, decided to pay tribute to her 1990s style and wore a see-through Saint Laurent dress with a hood and an exposed stomach, setting social media abuzz.
Heidi Klum on Halloween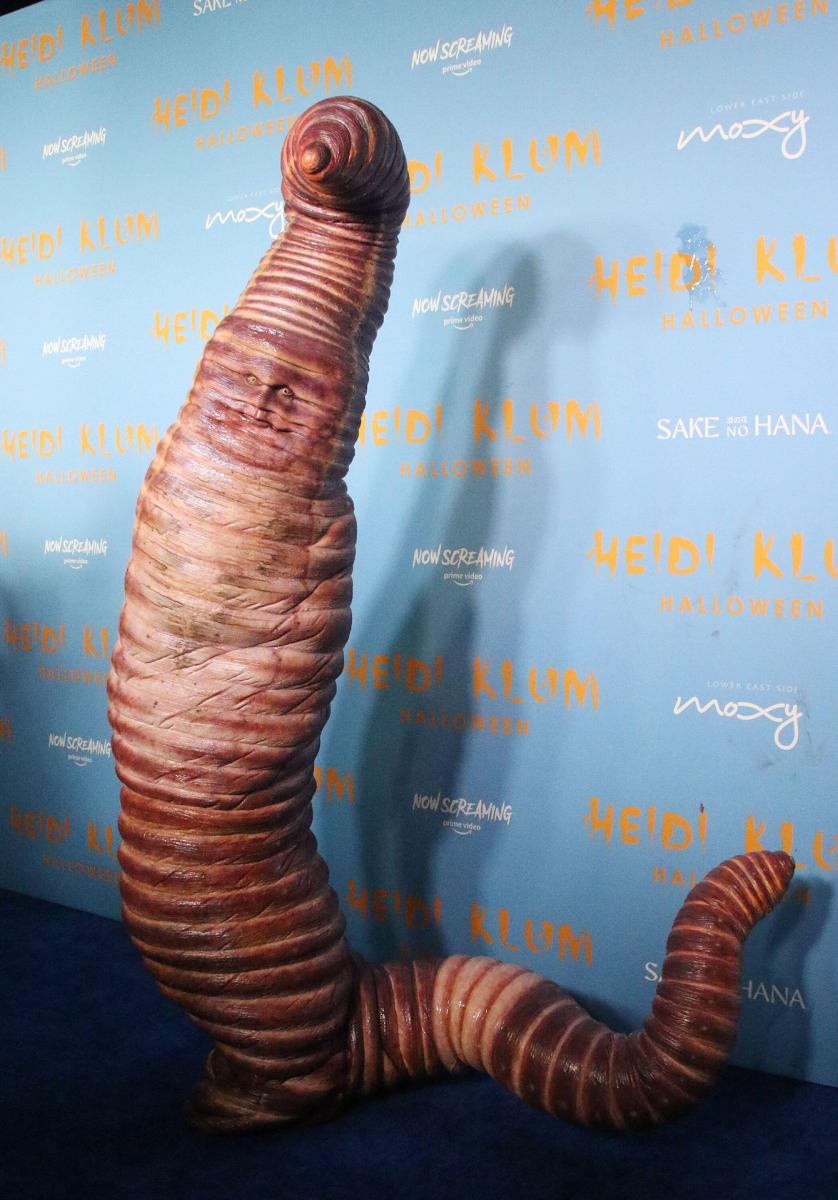 Heidi Klum is the queen of Halloween, and there's no use arguing with that.
Year in and year out, the supermodel delights fans and celebrity friends with elaborate and ironic Halloween costumes. And every year she manages to surprise everyone. 2022 was no exception: Heidi dressed up as a giant earthworm. This just goes to show how valuable it is to be able to laugh at yourself and do something really chill and ironic.
Florence Pugh in Valentino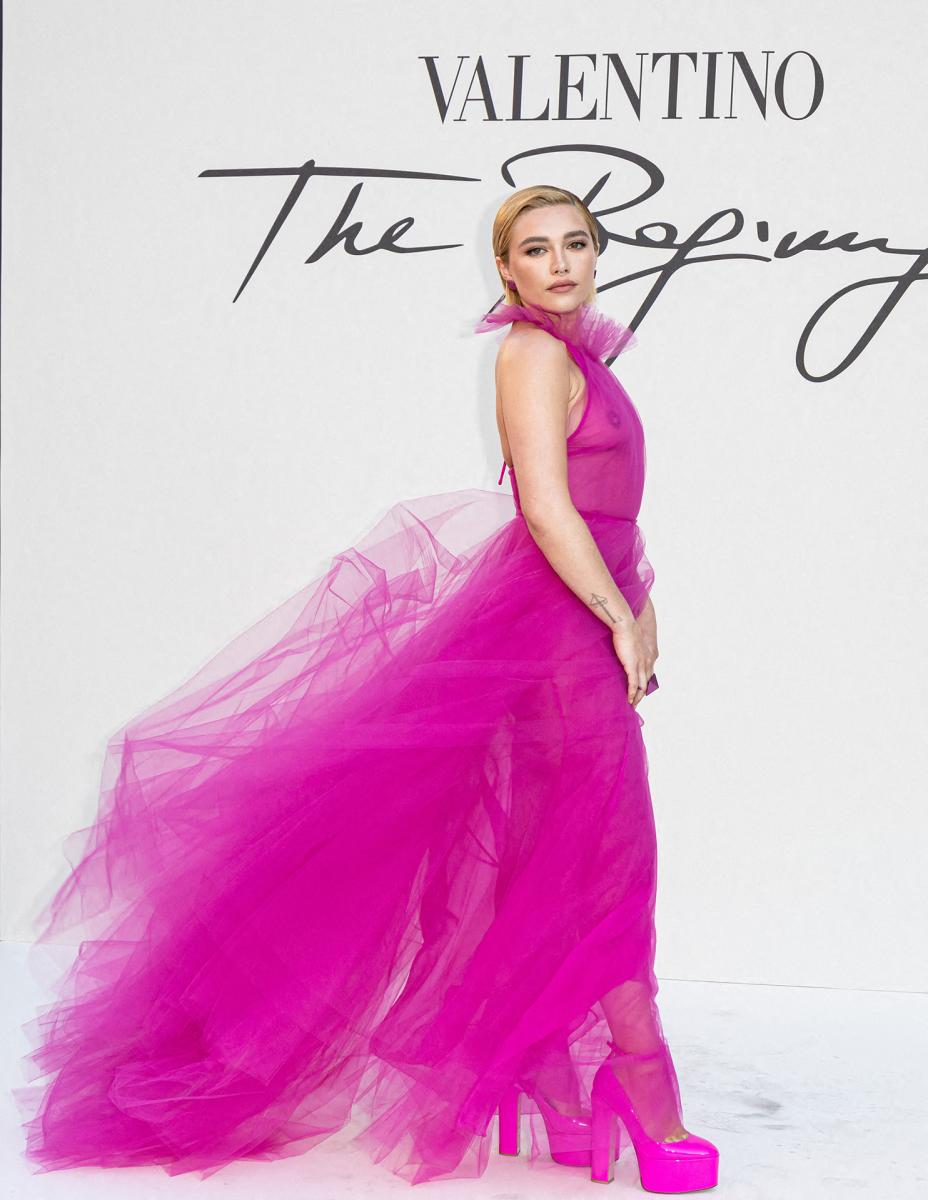 Florence Pugh wore a flying Valentino Pink maxi at the Italian brand's couture show in Rome.
It wasn't all roses for her, however, as a bunch of comments were posted online about her allegedly flat chest, suggesting that she should be ashamed of it and hide it. There was instant backlash against the haters, however, with many celebs sticking up for Florence.
Kate Middleton in Cannes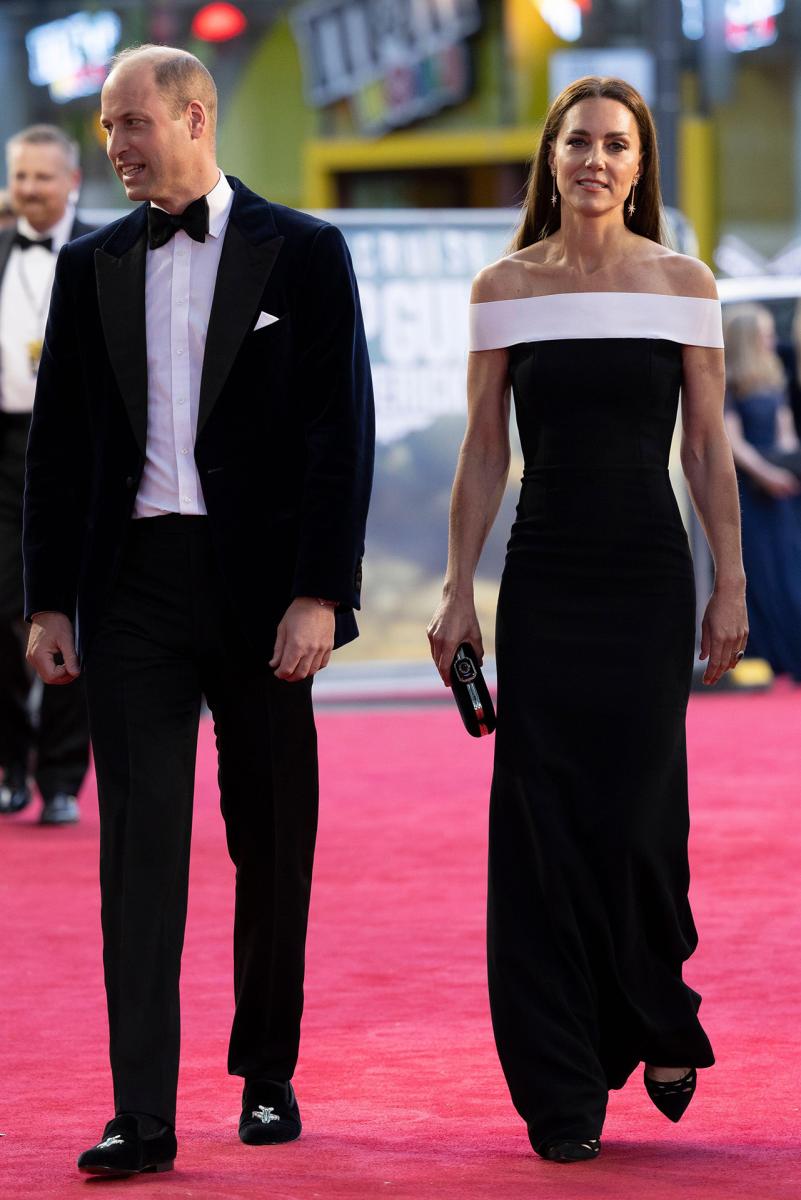 Kate always follows royal protocol but this time she surprised everyone with the outfit she chose for the Top Gun 2 premier at the Cannes Film Festival.
The Princess of Wales turned up in a black maxi with open shoulders, causing lots of online discussions. But then again, what's the point of having a protocol if you're never going to break it, especially if breaking it involves you looking like a goddess?
Bella Hadid at the Coperni show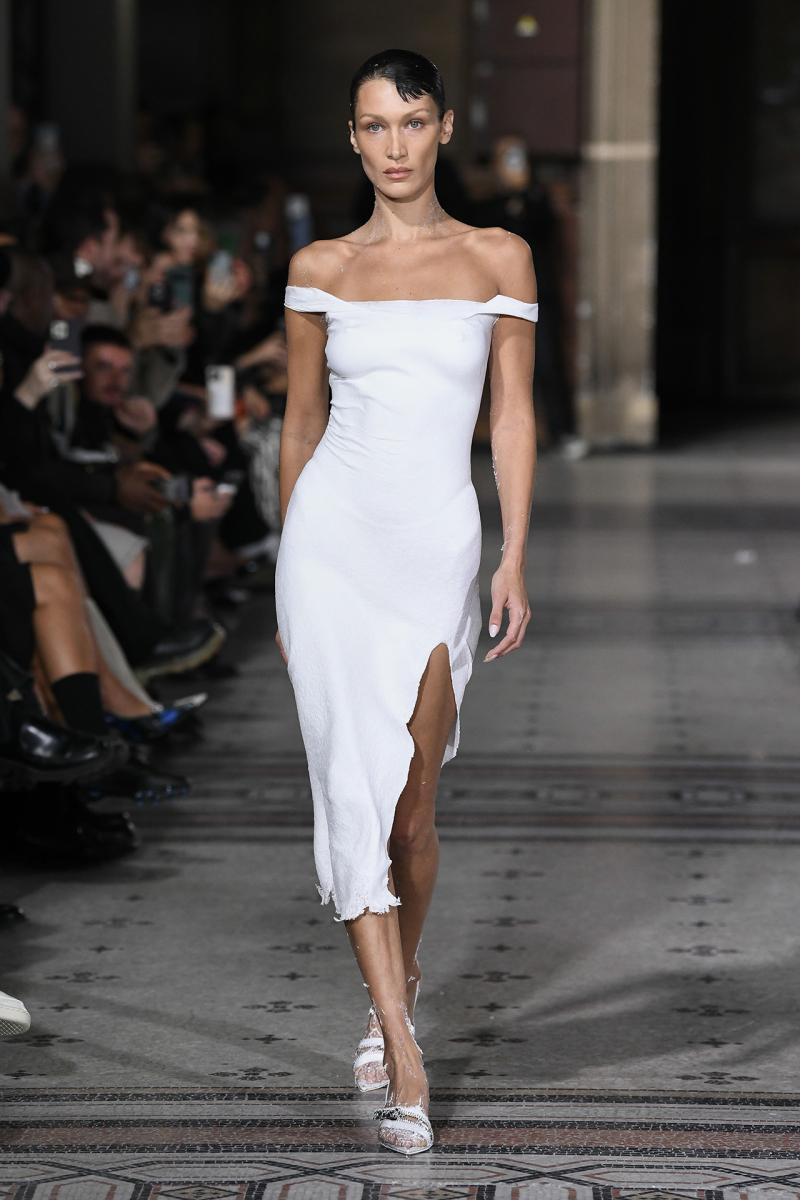 Bella Hadid shone really bright this year. Models.com named her the model of the year and you'd be hard pressed to find an advertising campaign from a major brand that doesn't have Bella in it.
However, her most striking image was the Coperni liquid cotton dress, which got sprayed onto the model during the brand's show at Fashion Week.
Julia Fox at the Vanity Fair party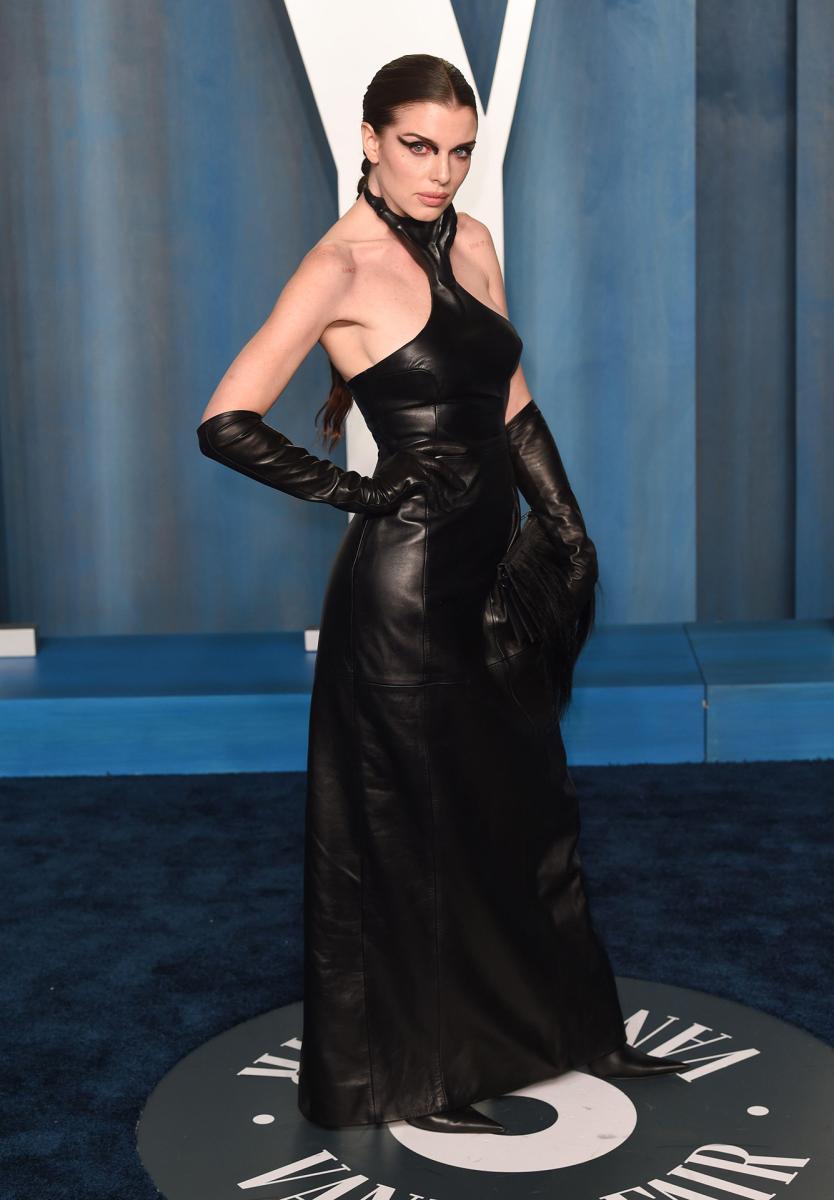 Julia Fox popped up on our radar in January 2022 when she started dating Ye, formerly known as Kanye West. Initially, everyone assumed it was revenge dating on Ye's part, to try and get back at Kim for divorcing him and that the public would soon lose interest in Julia. However, Julia soon dumped Ye's ass and has been focusing on her career ever since. She has a very unique style, so every one of her public appearances draws attention.
However, she was at her most striking when she wore a Han Kjobenhavn dress to the rather traditional Vanity Fair Oscars party.
Victoria Beckham at Brooklyn's wedding
David and Victoria Beckham's eldest son Brooklyn's wedding to Nicola Peltz was one of the highlights of the year. Normally, the bride would have been the centre of attention at a wedding, but this time Victoria totally stole the limelight, as it were. The groom's mom turned up for the ceremony in a molten metal looking dress made by her own brand. Her striking look was discussed in social media for weeks after the wedding.
Irina Shayk at the Swarovski party
Before the Swarovski party, it would never have occurred to anyone that a white T-shirt could be part of an evening outfit. Well, people have worn shirts to red carpet events (every year, really), but stylist Irina Shayak boldly went somewhere nobody had gone before by donning a long black mermaid skirt, black opera gloves, a necklace with crystals and a white T-shirt for a striking black and white look.