We are not the first ones to praise Kim Kardashian's little sister.
She really is phenomenally successful and you have to respect her for the hard work and serious self-improvement. And the fact that Kendall's fame is there just because of her mother doesn't mean anything. Not every heir to a business empire is capable of personal achievements. But at the same time, we just can't ignore Ken-Ken's fashion failures. And there were a lot of them!
Even the model's detractors have to admit that she's done a good job and has earned the title of a new star. Let's not deny the influence of mom-manager Kris Jenner and the experience of her older sisters, but let's not underestimate Kendall's efforts either. You can't buy a model's walk and ability to stay in frame, can you? Or the desire to sweat at the gym and give up an extra cheeseburger. Jenner is also to be commended for her fashion transformation. She has gone from a scruffy teenager in braces to a fashionista. Let's not crown her a fashion icon yet, but she's getting there.
But how exactly? Through being friends with designers, red carpet appearances, and spectacular street style. The latter is especially important because the everyday environment brings out the personal style of a star. Kendall is obviously trying to keep up with her friend Bella Hadid, but she doesn't always come out on top. We've collected seven looks that keep Jenner from getting a fashion icon title. For Kendall, it's a reminder to never do anything like that again, and for us, it's an opportunity to learn from other people's mistakes.
Transparent doesn't mean sexy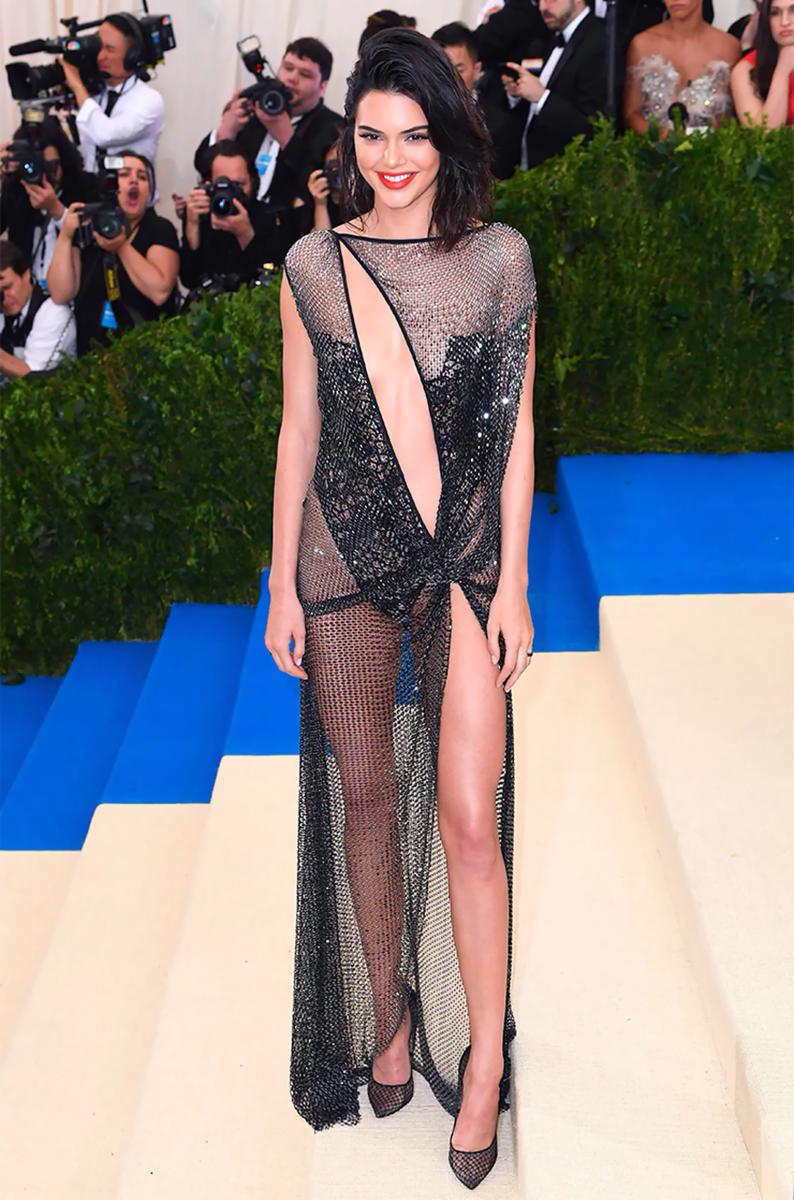 Back when the Kardashian-Jenner family wasn't yet guests of honor at the Met Gala, Kendall didn't have much luck with her looks. In 2017, for example, she showed up on the red carpet in a transparent La Perla dress. As though she wanted to demonstrate her model figure and the parameters the scouts needed. But it turned out to be a disaster. The inarticulate shoulder line widened her torso, and the lack of underwear looked inappropriate.
Oversize is not that easy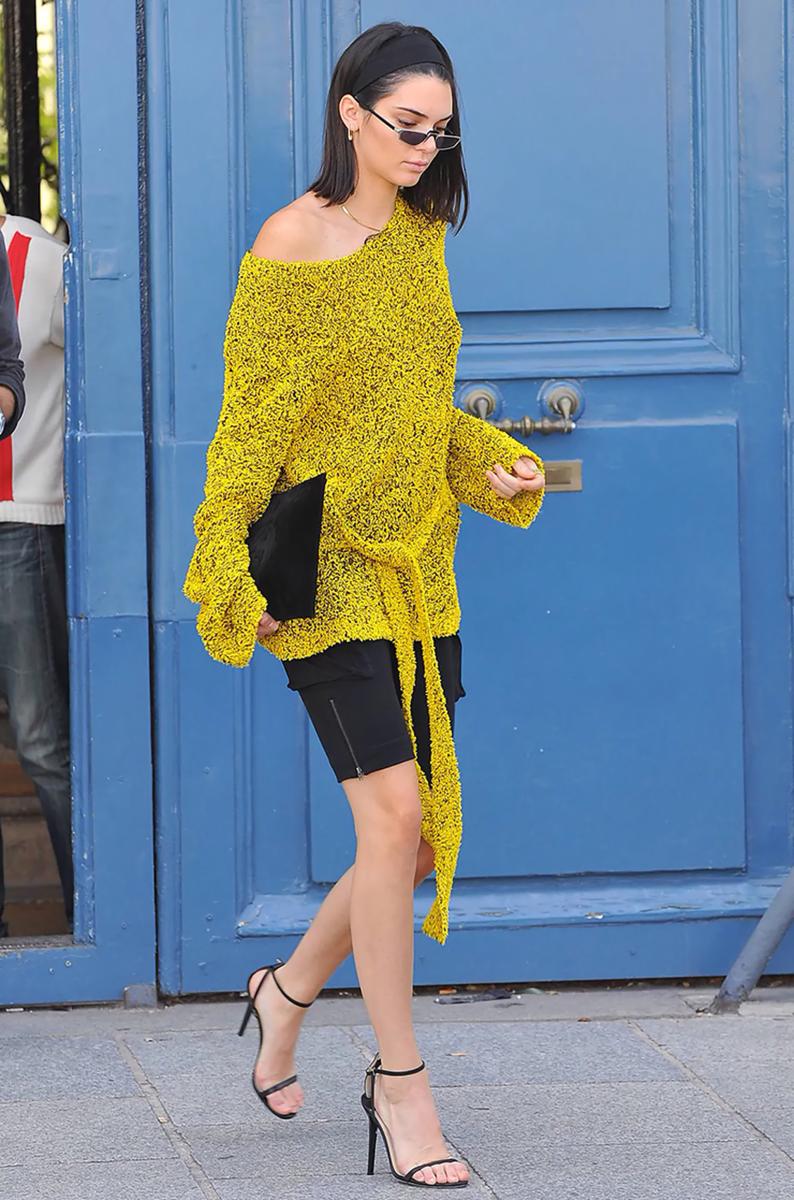 Now Kendall wears oversize clothes with almost the same skill as Hailey Bieber. She looks super feminine in bombers and hoodies, but that skill took a lot of time to develop. That 2017 was a hard one for Kendall. Take a look at the one-shoulder knit sweater and Vatanika cargos. She should have sweated it out though and come up with something more sensible.
Adidas and heels
What do you wear when you go to the airport? Something comfortable, something loose, something you'll feel good in spending hours on a plane or standing in line to check-in. Kendall clearly has her own idea of comfort, she once paired an Adidas tracksuit with massive heeled boots. That does not look comfortable or stylish though.
The invisible skirt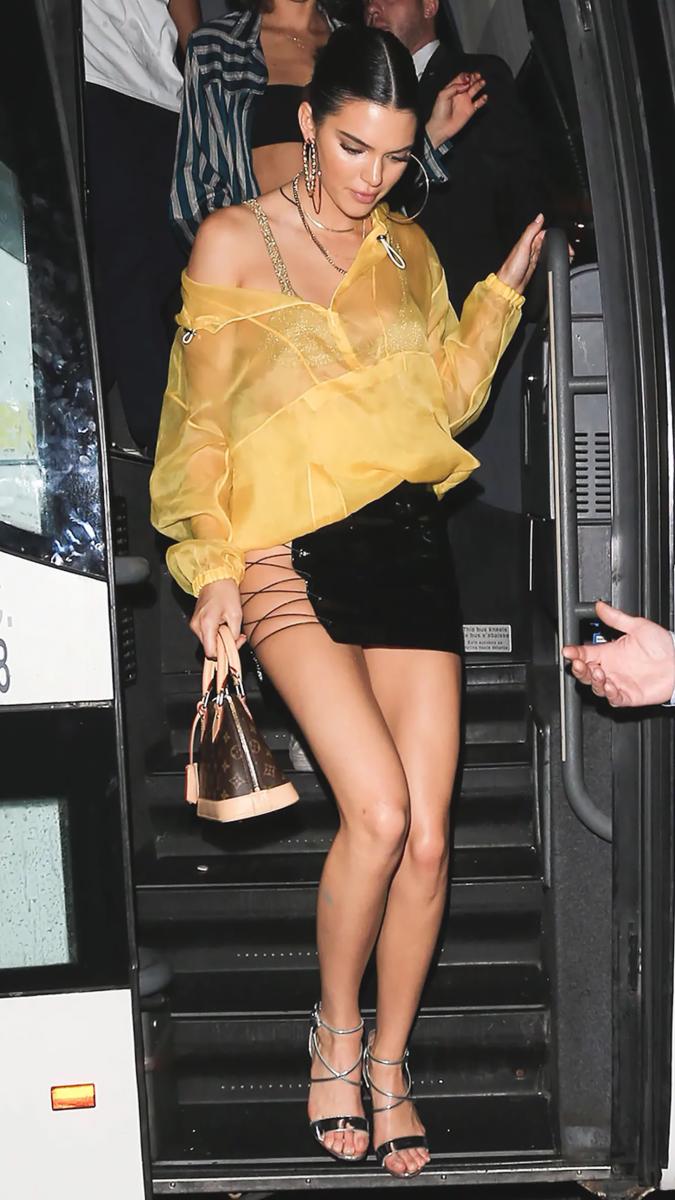 Here's a prime example of how the best accessory to an outfit is confidence. You can see Kendall Jenner heading to the Met Gala after-party and she doesn't seem to be in a mood. This is one of the few shots where the model doesn't cover her thighs with a bag, which makes us believe that she was not feeling too comfortable at that moment.
Latex and failure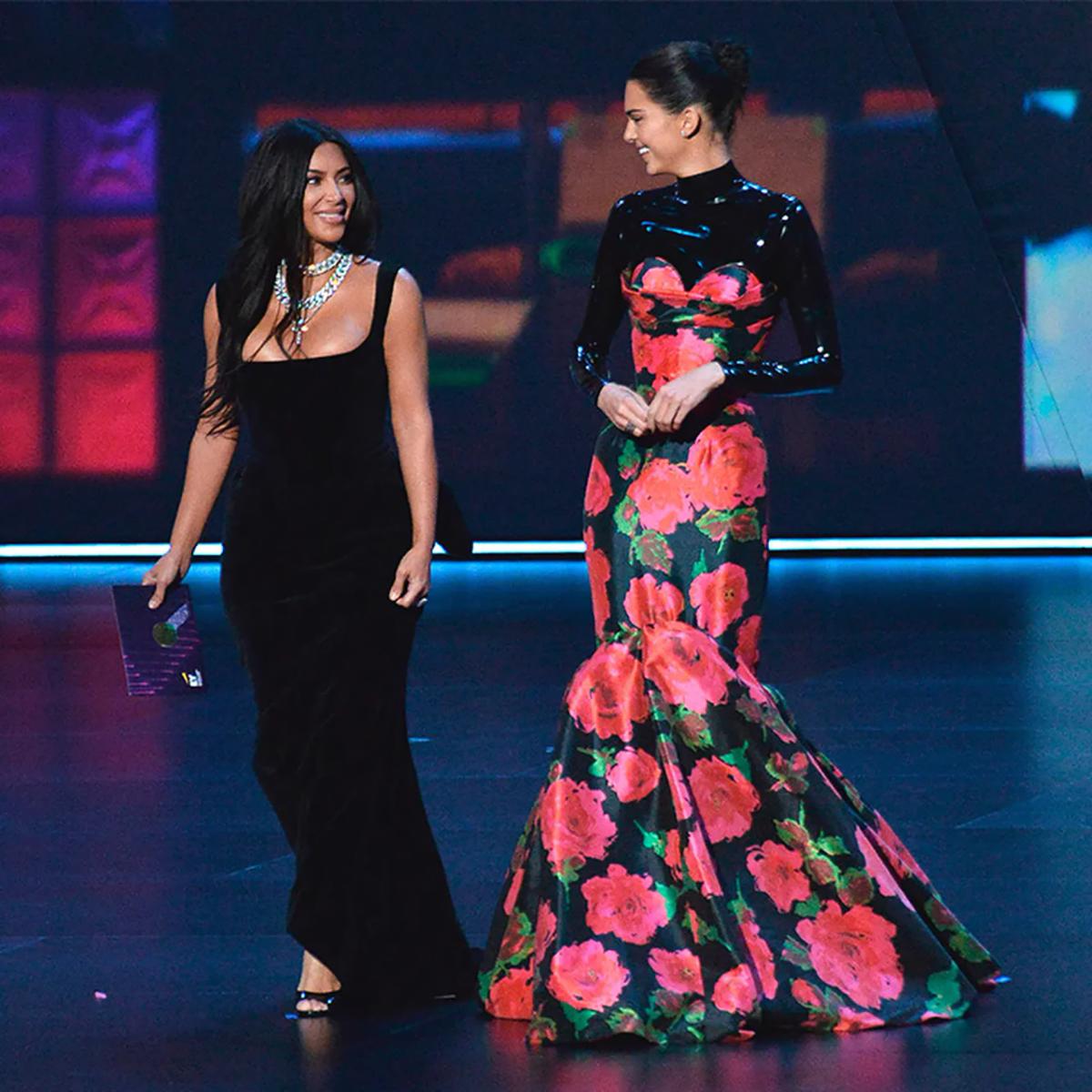 These days, Kendall confidently mixes mass market with high fashion, but there was a time when even the perfect runway novelty looked bleak on her. The Richard Quinn dress was designed to be paired with a latex long sleeve and gloves, but the model decided to leave the gloves at home for the Emmys. A big mistake, since the combination of the two textures was incomplete. We're not going to pretend and call it a failure, but it's clearly not Jenner's best look.
Feathers and pillows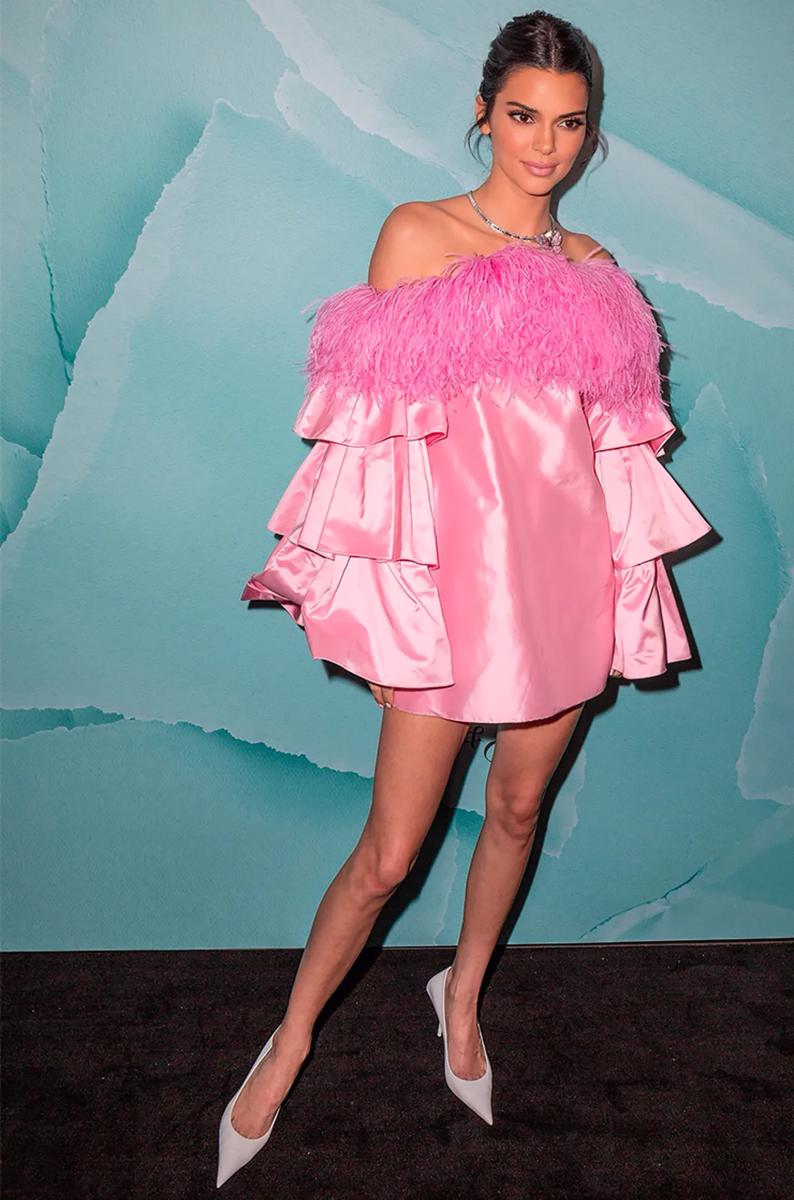 Interestingly, Kendall showed us two pink dresses in 2019. One was her fashion triumph, becoming a trendsetter, while the other one became a failure. The latter, you guessed it, is in this photo. The Ingie Paris outfit is honestly really good, but it is definitely not for Jenner. The camera flashes gave the satin a cheap shine that, combined with the feathers, reminded Internet users of a cheap bedding set. Kendall is being reminded about this "pillow dress" to this day…
Shorts and a dress train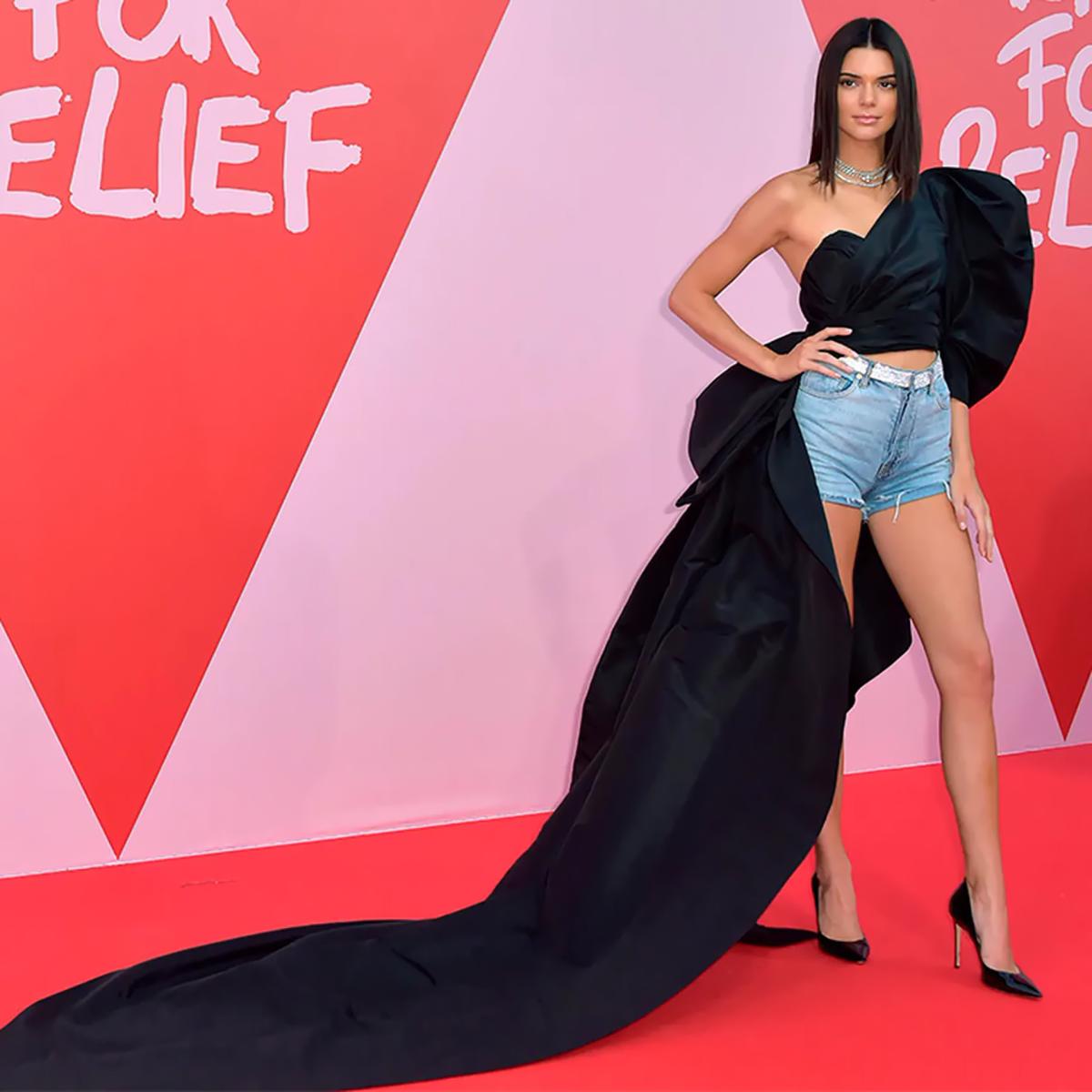 We really like Kendall in Alexandre Vauthier clothes. The model looks amazing at the brand's shows, the stylists make an excellent job in choosing her outfits. In ordinary life, however, they do let the model down. For example, her denim shorts (albeit with a Swarovski belt) were not appreciated in Cannes. And the addition of the luxurious top with a train looked strange, even though Jenner was the main star of the red carpet just the day before. But what can you do, the road to fame is full of ups and downs.