Lady Di's most famous goingouts.
The Princess's First Public Appearance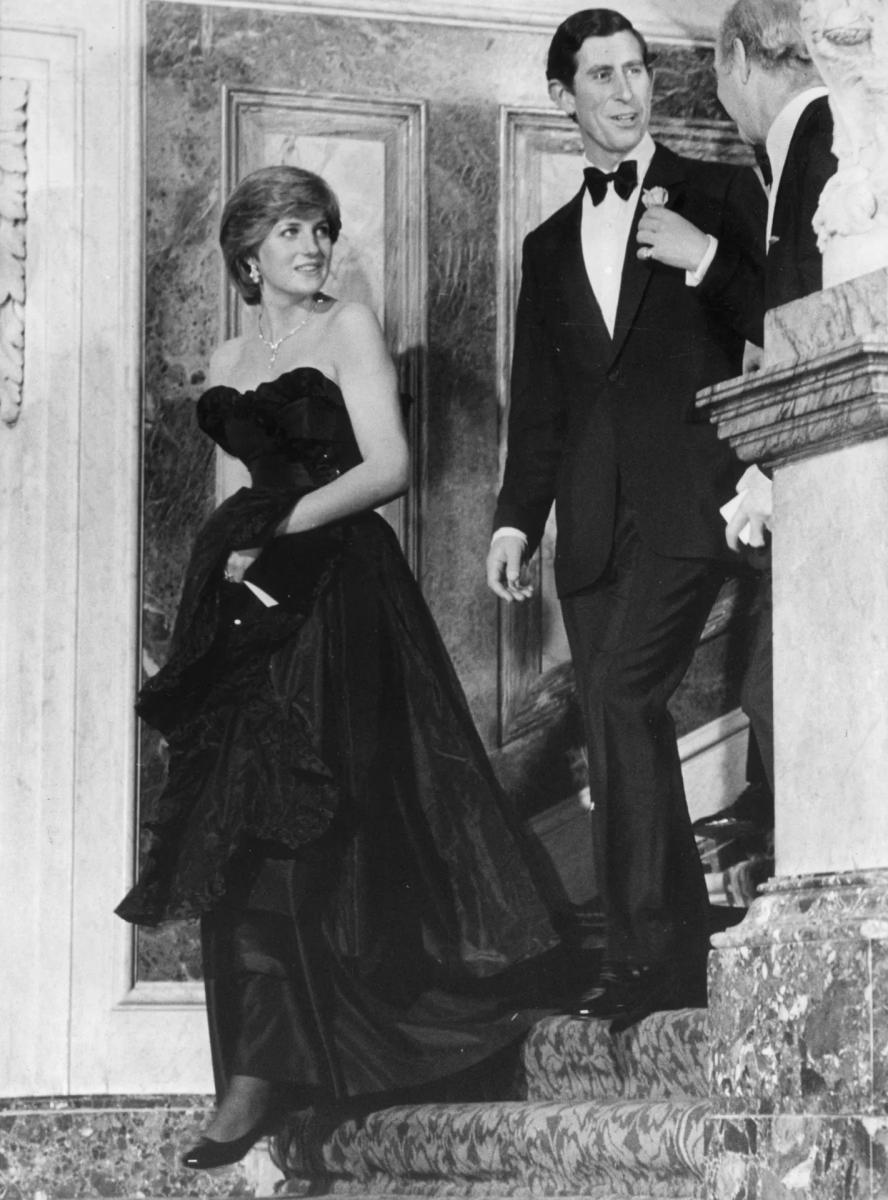 Shortly before her wedding to Prince Charles, Diana Spencer, not yet the Princess of Wales, made her first public appearance as the royal bride.
For this occasion, she chose a black bustier dress crafted by David and Elizabeth Emanuel (who would later also design her wedding gown). The dress featured numerous ruffles. Charles was adamantly against it, as black was only considered appropriate for funerals in the royal family then, and he was not happy with the cut. But young Diana insisted, and the following day, her picture was on the front page of every magazine. As they say, a star was born.
The wedding dress
The dress for the "wedding of the millennium" had to be something out of this world, something worthy of an actual princess. Diana followed the trodden path to David and Elizabeth Emanuel's fashion house.
After going through numerous options, they settled on a silk taffeta with pearl embroidery, bustle sleeves, a puffed skirt with a crinoline, and a long train. But few people know that the designers also made a backup dress - in case pictures of the main one somehow got leaked to the press. It never happened; the backup was never needed and just disappeared. Even David and Elizabeth Emanuel have no idea where it is now.
The dress in which Diana danced with John Travolta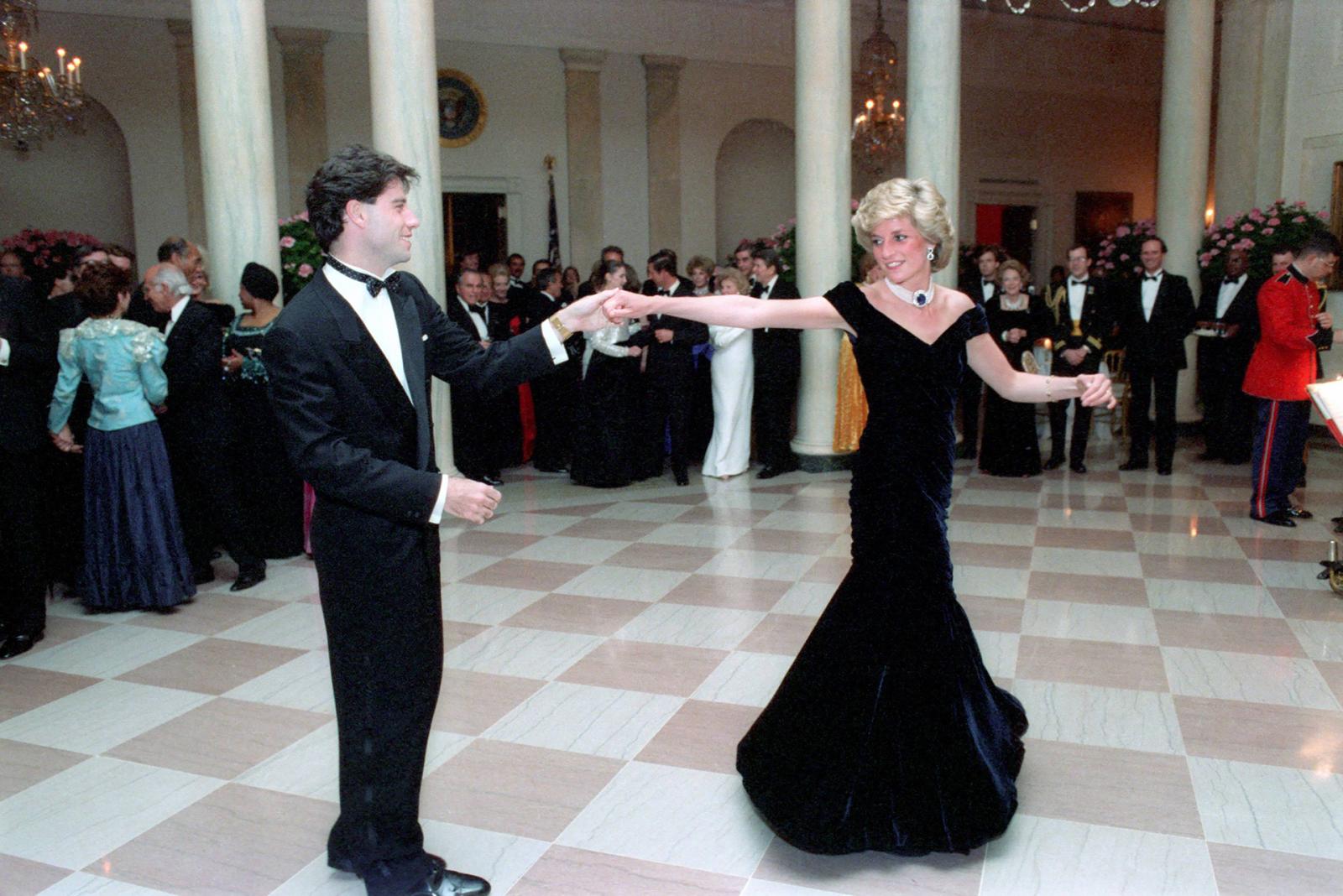 Another turning point in the Princess of Wales's life was the White House banquet in 1985. After that, the whole world fell in love with her, and she became the people's princess. That night, John Travolta asked her for a dance, and she accepted.
Not only did the photos of the actor with the princess become iconic, but so did the outfit she was wearing. For the reception, Lady Di chose a rich sapphire velvet evening gown with open shoulders designed by Victor Edelstein. The following day, the previously little-known designer woke up famous - and has since been compared to Oscar de la Renta.
The Revenge Dress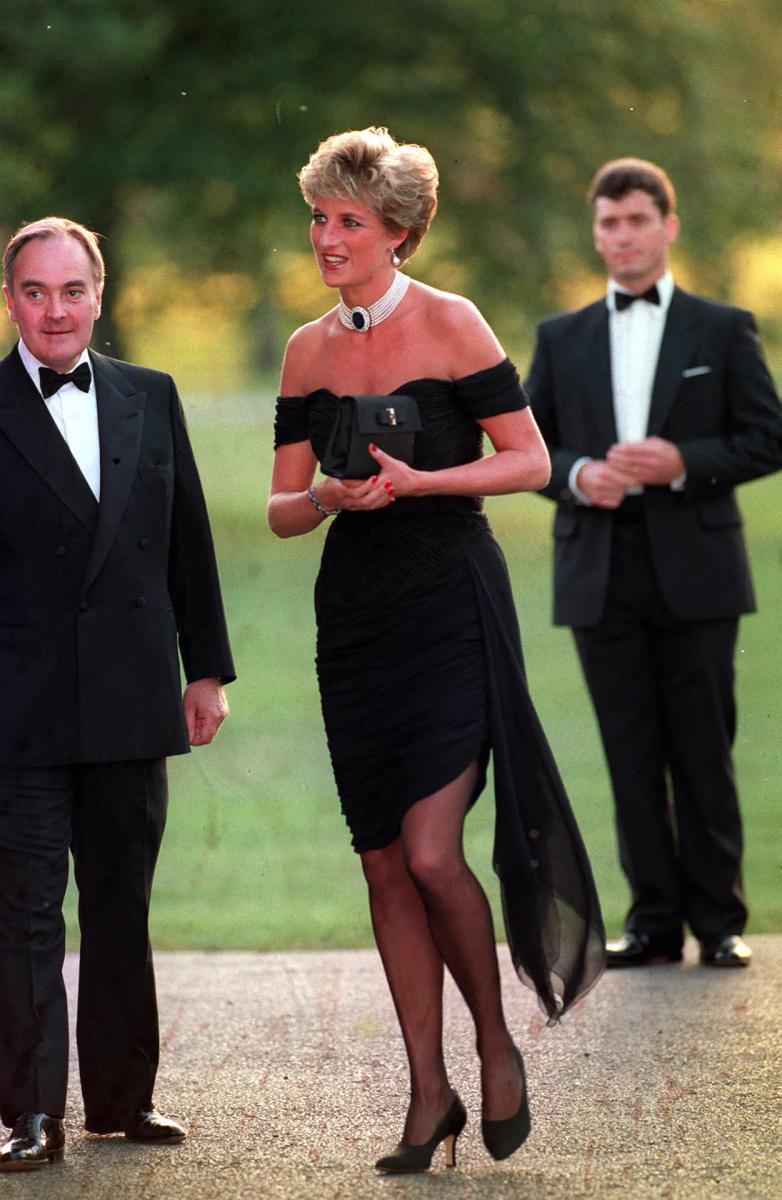 It's hard to pick just one of the princess's numerous iconic looks, but if we had to, we'd go with the Revenge Dress.
For the 1994 fundraiser, Lady Di already had a Valentino gown ready. Long and closed, as required by royal protocol. But on that day, everything went wrong. First, information about the dress leaked to the press (how can a style icon be predictable?), and then the princess received one of the biggest blows of her life, the news that her husband, Prince Charles, had admitted in an interview that he had been cheating on her. Diana could have kept a low profile until the scandal blew over. But she chose instead to face it head-on.
At the last moment, she decided to replace the politically correct Valentino outfit with its complete opposite - a little black Christina Stambolian dress that had been sitting in the back of the royal wardrobe for years. It was short, tight, with open shoulders - it flew in the face of official royal protocol. And it made it clear that Charles had lost a lot. And last but not least, it established a revenge dress tradition: female celebrities now wear sexy dresses in public to rub it in for their former lovers what they're going to be missing out on.
Purple Versace dress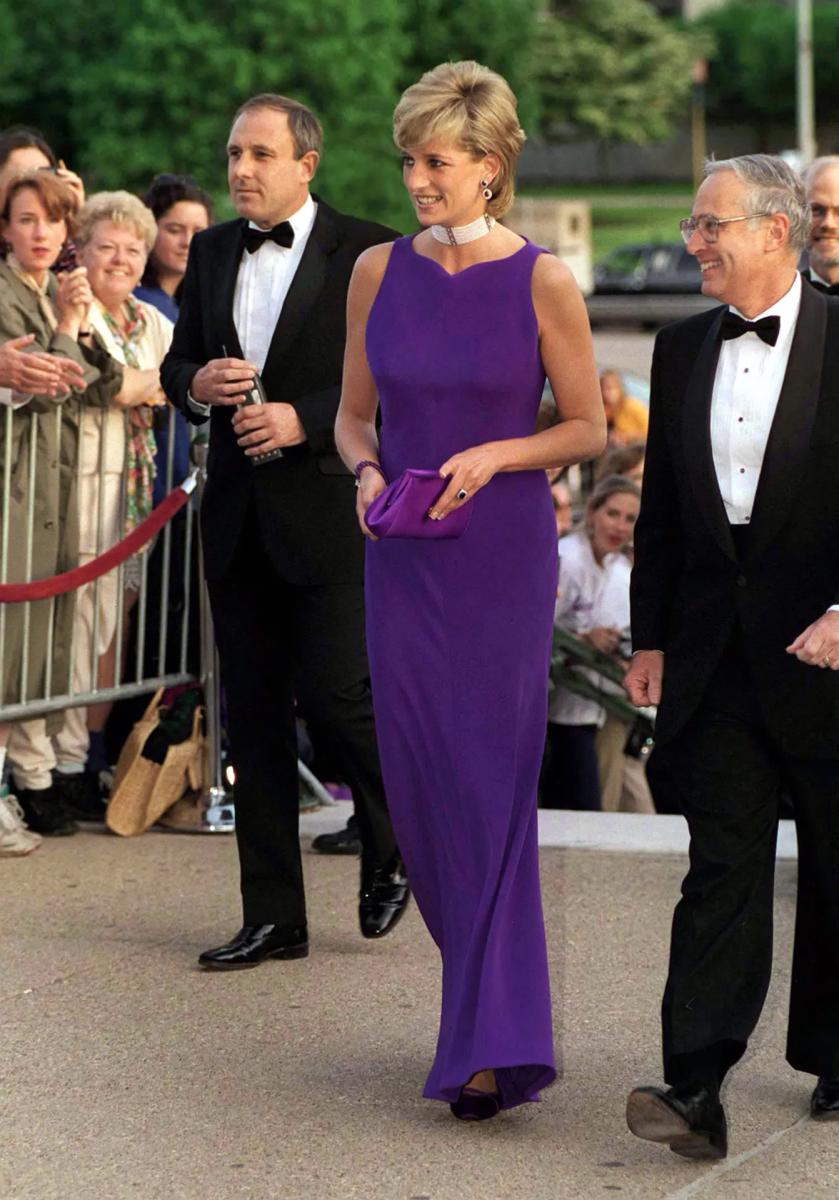 Talking about Lady Di's fashion choices over time, it is impossible not to mention her friendship and collaboration with Gianni Versace.
In the last years of her life, he became her favourite fashion designer and a close friend. In many ways, he helped Diana liberate herself from the shackles of royal protocol and create a new look: bold, intelligent and seductive. Not surprisingly, it was his dresses that she so often chose for celebrations, such as the dinner at the Field Museum of Natural History in Chicago. For that occasion, she wore her purple off-the-shoulder Versace gown with matching Jimmy Choo shoes and a massive pearl choker, and it was impossible to take your eyes off her that day.
Dior Slip Dress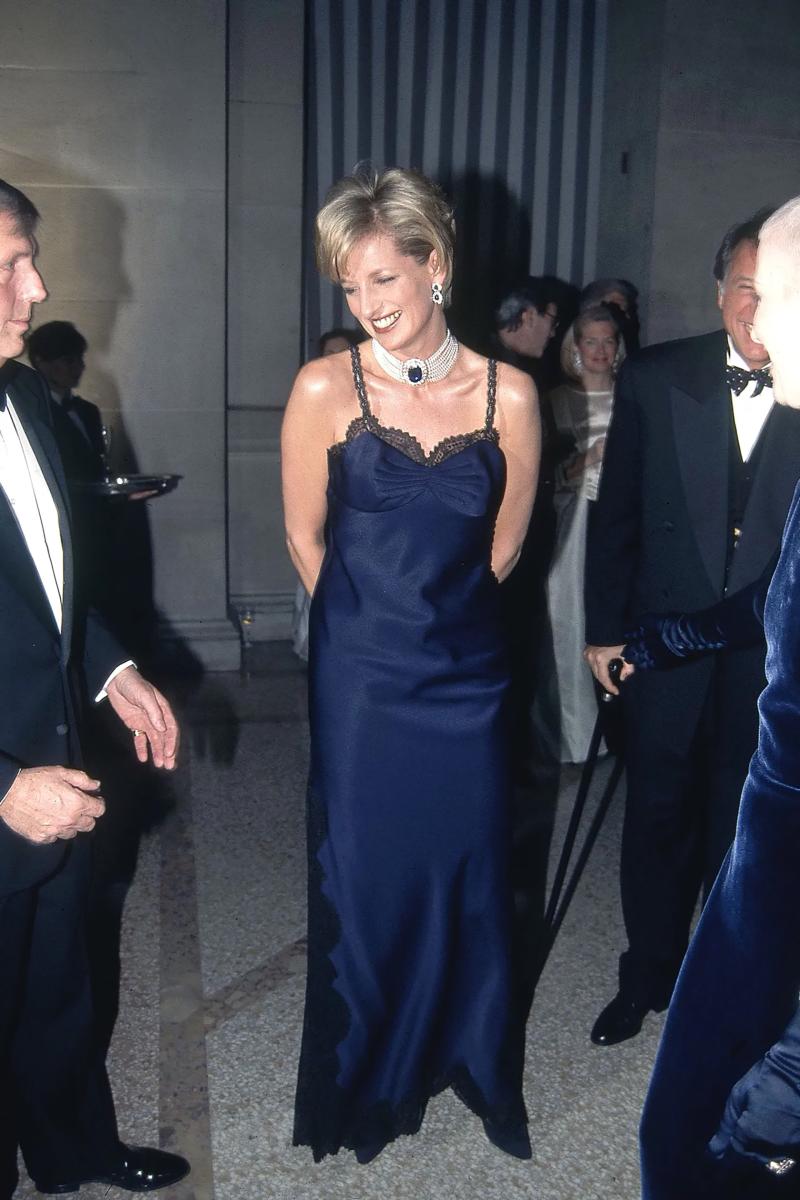 Princess Diana left her mark on the history of the Met Gala. She appeared at the ball only once - in 1996, when the event was timed to coincide with the opening of an exhibition dedicated to Christian Dior.
Naturally, Lady Di chose a Dior gown for the occasion - a silk night-sky dress with a bodice decorated with thin black lace. The outfit was the first created by John Galliano as creative director for the house - he had just joined Dior after leaving Givenchy. But this iconic look almost didn't happen. Later, Diane confessed that she wanted to choose a different outfit for a very touching reason. She was afraid to upset Prince William, who was still a teenager, with such a revealing, and in the 1990s still controversial, dress.