No woman in the British royal family can avoid being compared with Princess Diana, which is especially true of Prince Charles' second wife.
People have been comparing Lady Di and Camilla Parker Bowles since news broke of the Prince of Wales' secret affair. Royal family fans have even hypothesised that Camilla Parker Bowles imitates Diana, and, looking at some archival photos, we concluded this theory could have some substance to it. So we did some research and found five photographs in which the Duchess of Cornwall looks as if she's trying to recreate some of the iconic images of the late Princess of Wales. We invite you to take a look and draw your own conclusions.
Tiara and a pearl necklace
Princess Diana was famous as a trendsetter in jewellery fashion. Whatever bling she wore became an instant hit, and the variety and originality of her signature style when it came to jewellery and expensive clothes never ceased to amaze experts and the general public alike. Many have tried to emulate Lady Di's unique style, but few have pulled it off. Camilla Parker Bowles must also have drawn inspiration from some archive footage of Diana in bling when she put on a massive tiara and a pearl chocker. She even completed the Diana look by wearing a white dress.
A little black dress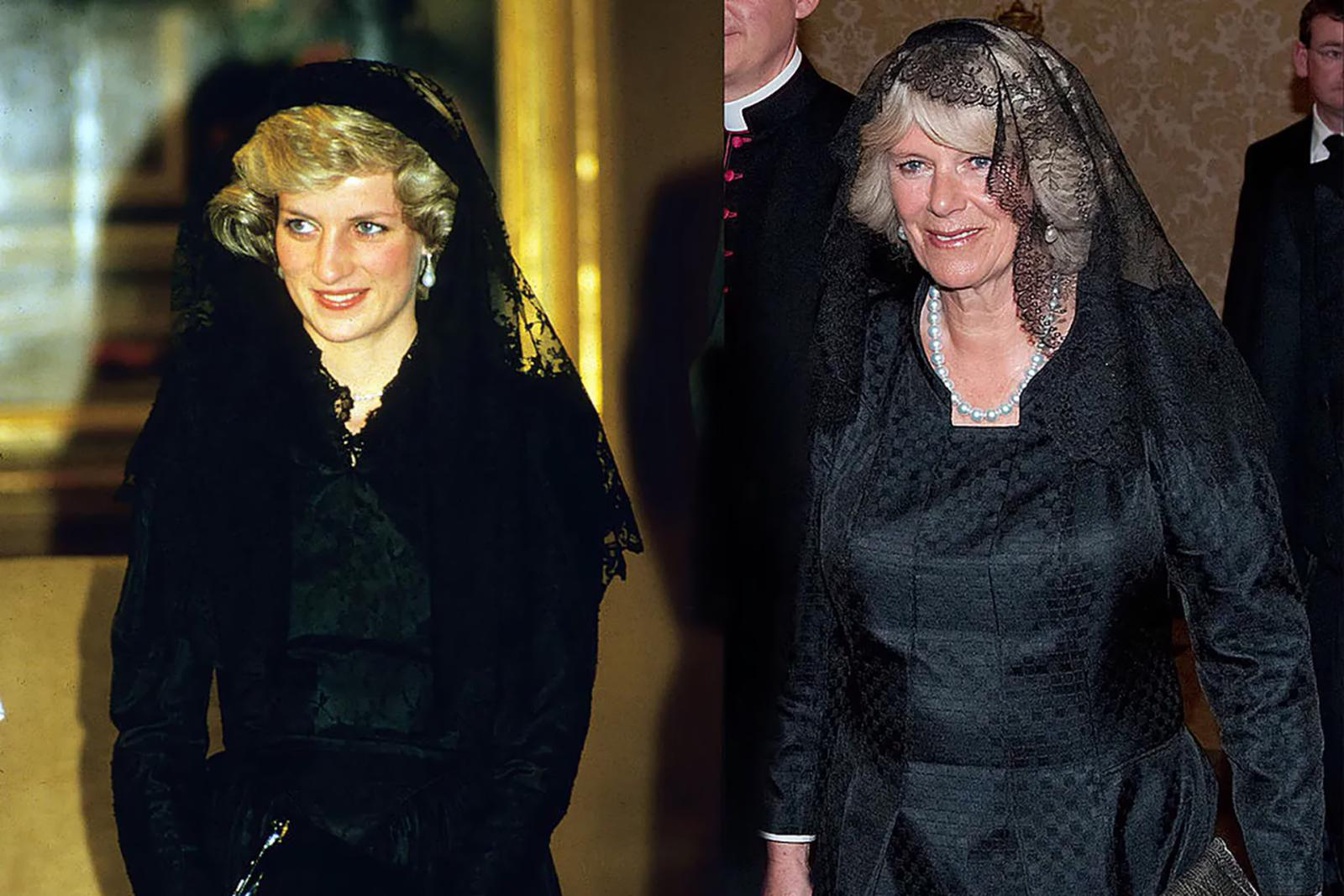 For her visit to the Vatican with Prince Charles, Camilla dressed for the occasion in a modest little black dress, complete with a black veil. And it would have been a great choice had not Princess Diana visited the Pope dressed exactly the same way. Naturally, vigilant netizens didn't let the faux pas go unnoticed.
Headscarf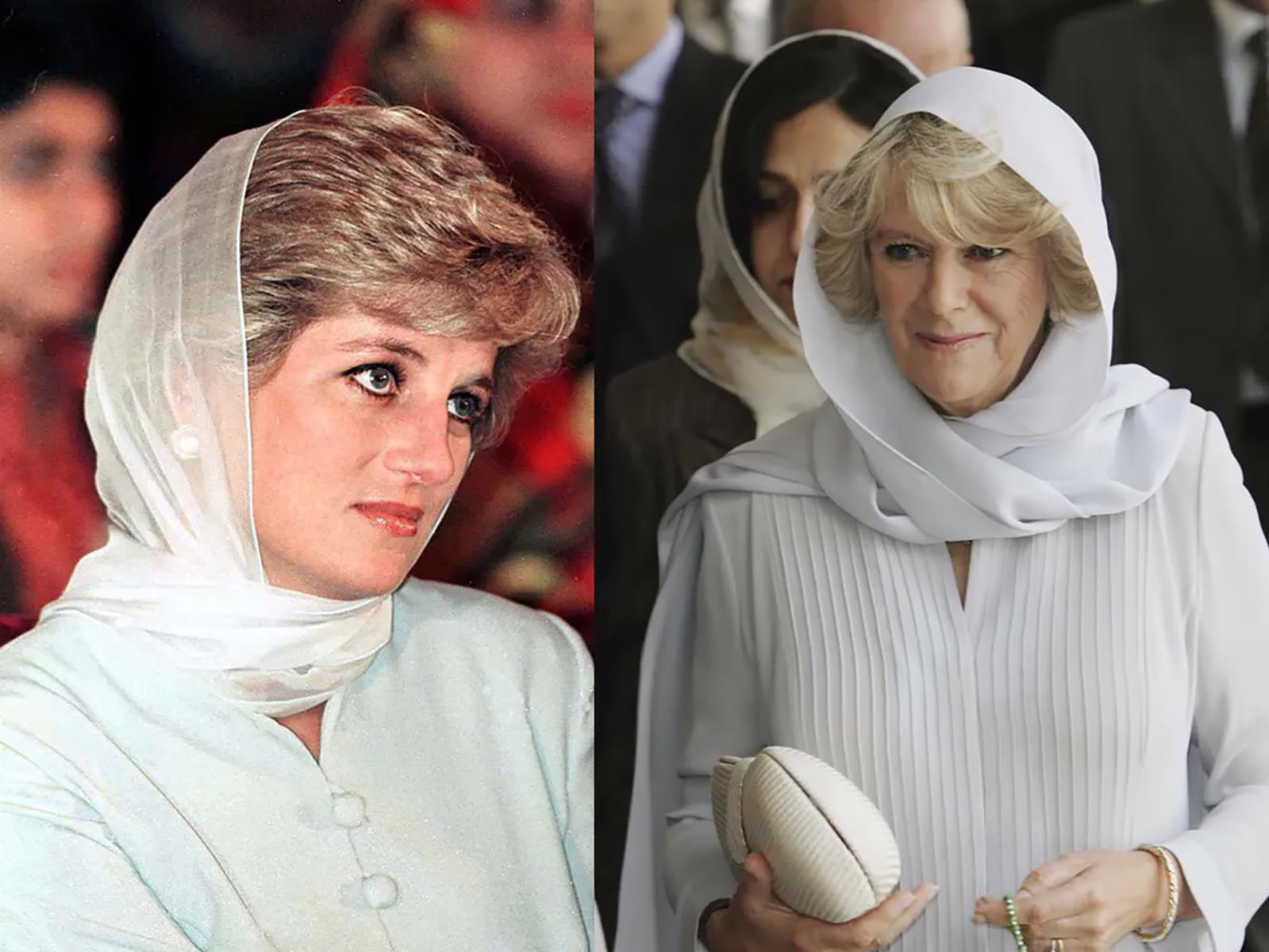 An essential part of royal etiquette is respect for foreign traditions. When visiting other countries, members of the royal family will usually dress in accordance with the local traditions.
On a visit to Egypt, Princess Diana chose to wear a closed jacket and a light grey headscarf to cover her head to show respect for the local Muslim faith. Interestingly, for her trip to India, the Duchess of Cornwall settled on a very similar outfit, only swapping out the jacket for a blouse to make it look more similar to a traditional Indian sari.
Velvet dress and choker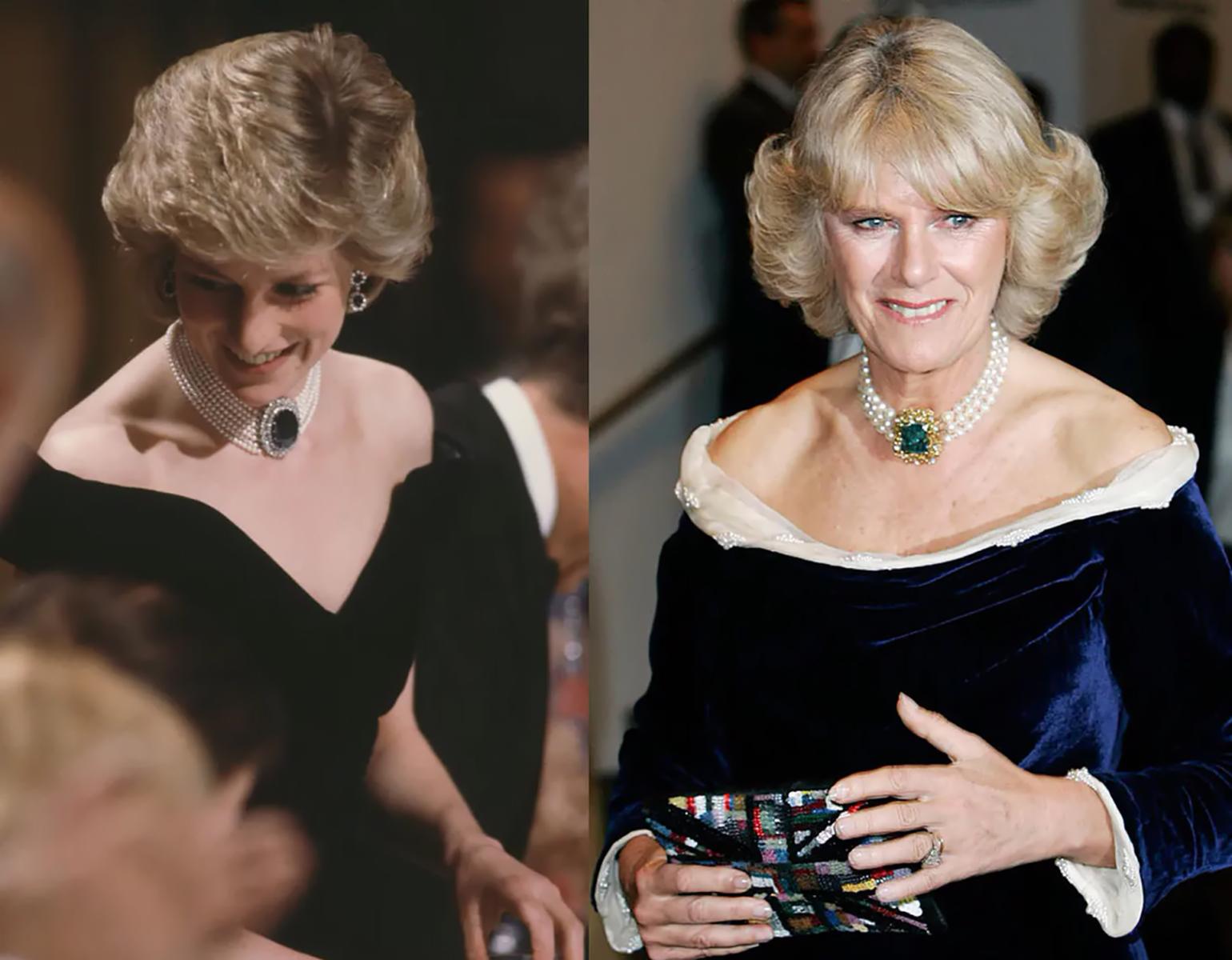 The sapphire pearl choker is perhaps the most famous item in Lady Di's jewellery collection. She was very much fond of it and wore it to numerous events, invariably wowing the public. Her eternal rival attempted to achieve the same effect and wore a similar necklace (albeit with an emerald) and a velvet dress with a low shoulder line. And she would have got away with it, too, had it not been for the keen eye of Lady Di's die-hard fans, who instantly pointed out the similarities.
"Revenge Dress"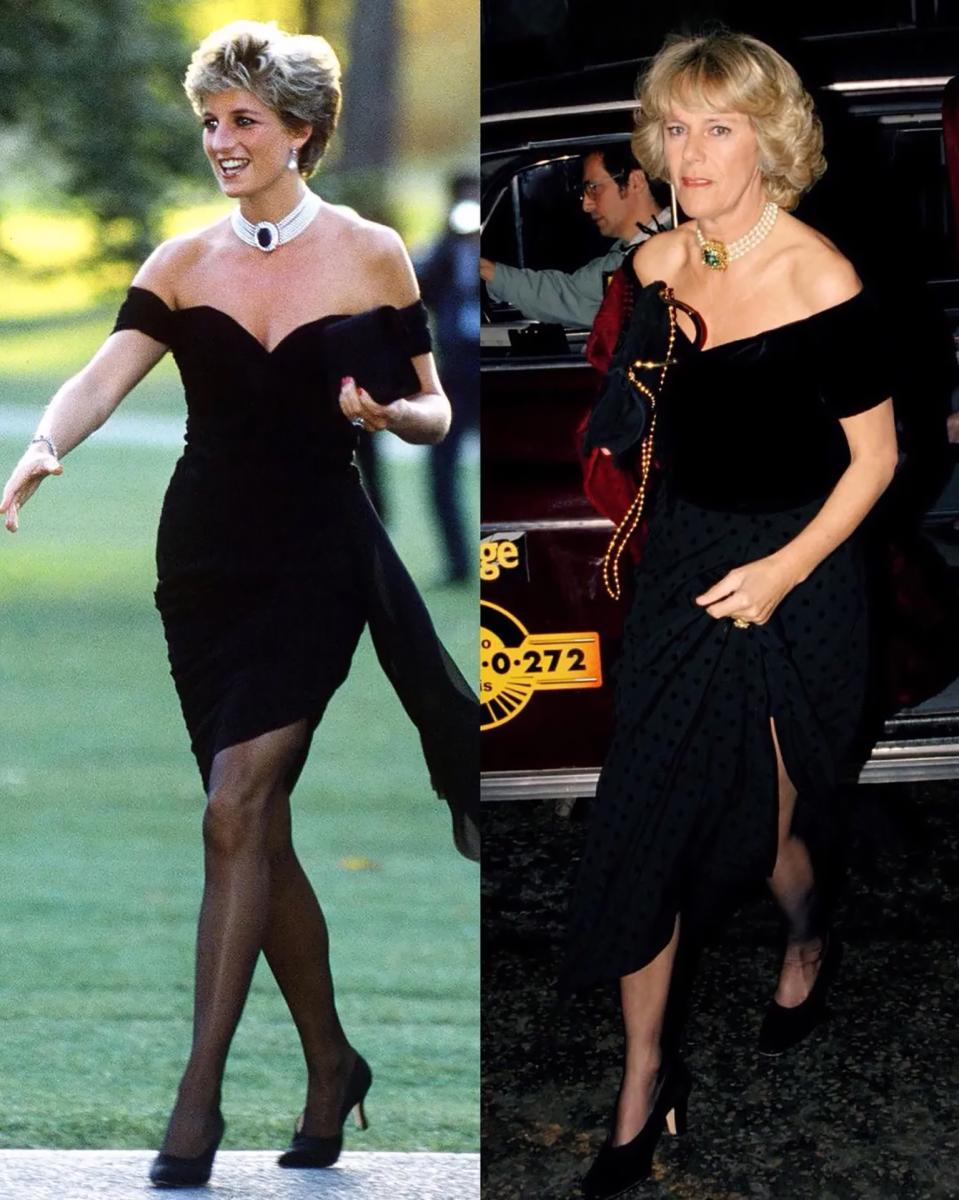 Perhaps, Princess Diana's most iconic look is the famous "revenge dress" she wore to a charity event in 1994.
Camille had to try and pull it off too. What makes this bid to appropriate the "revenge dress" look so peculiar is that Lady Di originally wore it in response to Charles's confession that he was having an affair with Camille Parker Bowles. The Duchess may have gone for it to try and stop people from constantly comparing her to Diana. She may even have hoped to surpass her rival. It didn't work. Social media users mocked Camille's "revenge dress" look by making endless expectation vs reality and when-you-get-a-package-from-wish memes. Lady Di was just a natural at being head and shoulders above anyone else when it came to style.