5 Reasons You Should Watch Red, White & Royal Blue ASAP (Here's How to Watch It For Free)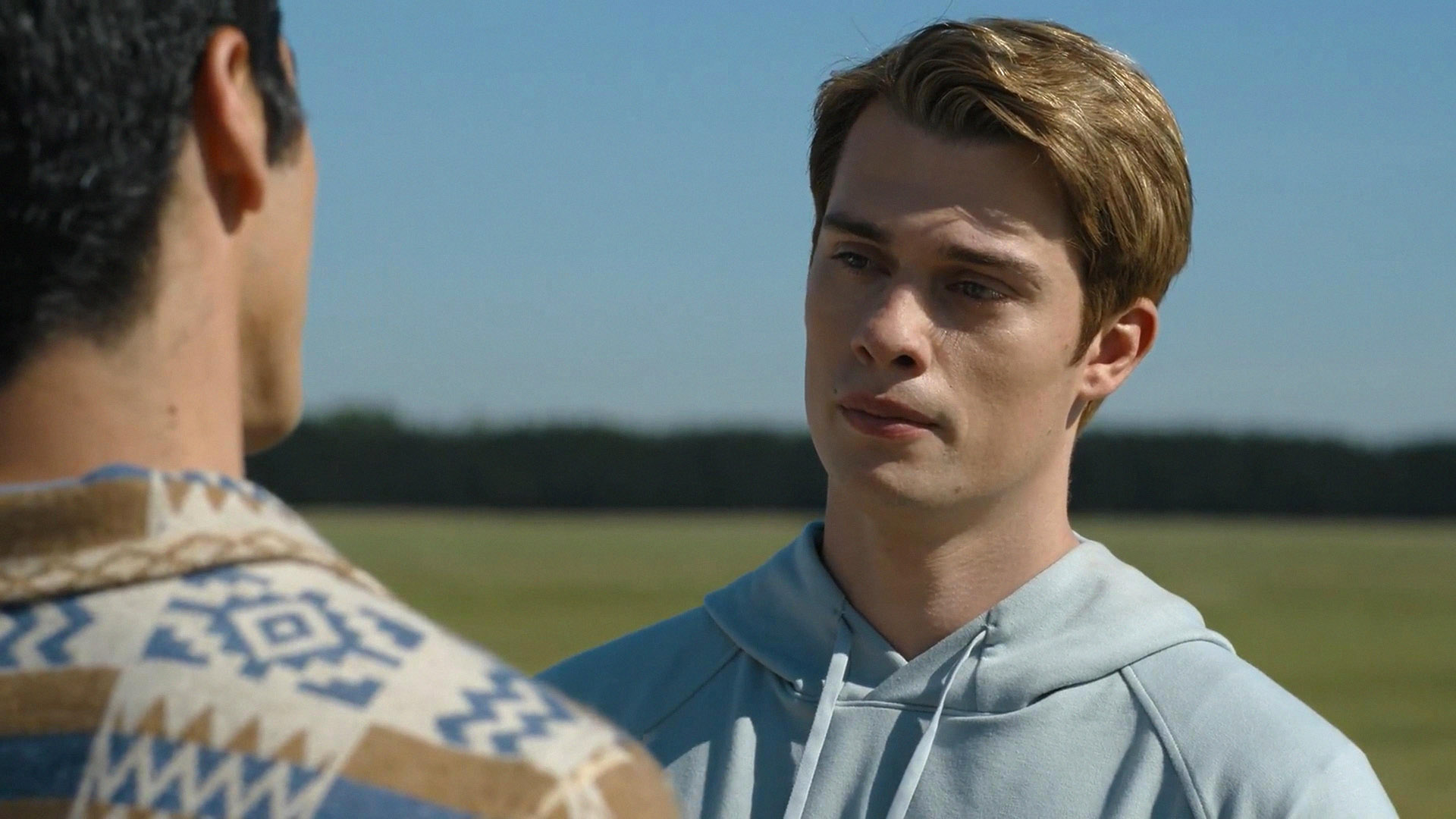 We couldn't ask for a more heartwarming watch.
If you haven't heard of Red, White & Royal Blue, you soon will. It's one of the most talked-about movies of the summer. Though it was released on Amazon Prime Video just last week, this LGBTQ+ rom-com has already won over audiences worldwide.
Here's why.
Protagonists
Based on the hit eponymous novel by Casey McQuiston, Red, White & Royal Blue chronicles the romantic story of England's Prince Henry and the First Son of the United States, Alex. Both characters are wholesome and well-developed, representing two distinct worlds, which adds to the narrative's excitement and drama.
Taylor Zakhar Perez's portrayal of Alex is energetic and charismatic, while Nicholas Galitzine's Henry is reserved and charming. The dynamic between the two is impossible to look away from, and their chemistry is palpable.
Genre
The enemies-to-lovers journey of Alex and Henry is enthralling, melding two romantic sub-genres. On American soil, the atmosphere mirrors that of a classic romantic comedy. Yet, in British palaces, it takes on the aura of a traditional historical romance, complete with all the requisite characteristic trappings and tropes.
Visuals
The film's production design and cinematography deserve special mention. Whether it's the power corridors of Washington, D.C., a country house in Texas, or the majestic palaces in England, the locales are consistently picturesque and awe-inspiring. Attention to detail is impeccable.
Intimate Scenes
The visual allure of Red, White & Royal Blue is further accentuated in its sex scenes, which rank among the most artfully done in romantic cinema. Some sequences are drawn out and intense, others brief yet poignant, but all are crafted tastefully and exude genuine intimacy.
Mood
Red, White & Royal Blue is a romance that remains true to its essence. Its charm lies in its unassuming nature; it doesn't attempt to bear the mantle of being 'the first' or 'the best', which can often come off as daunting. It offers a delightful, light-hearted, yet dramatically rich narrative that invites viewers to get lost in it time and time again.
How to Watch It For Free
As an added perk, if you aren't an Amazon Prime member, you can watch Red, White & Royal Blue at no cost by signing up for Amazon's 30-day Prime trial, which the company offers to all first-time users.