5 Reasons Sarah Shahi Was the Best Part of Red, White & Royal Blue
Her performance made this movie special.
It's been a whole week since Red, White & Royal Blue dropped on Amazon Prime Video. Since the trailer was released slightly over a month ago, people have been eagerly waiting to see the movie in full — and fortunately, Red, White & Royal Blue managed to meet and even exceed their high expectations.
While the film is primarily centered on two characters, the fictional First Son of the US and a British Prince, it also features a plethora of other interesting personages. For instance, Uma Thurman's US president and Stephen Fry's King of England are simply exceptional, but it is arguably Sarah Shahi's Zahra who is the real treat of Red, White & Royal Blue.
Here are just five reasons why.
5. She Perfectly Fleshed Out Zahra
Zahra is an important, albeit secondary, character in this story. She's a presidential aide who also serves as Alex's part-time babysitter. Sarah Shahi's delivery is stunning in the sense that she has perfectly translated the original character from Casey McQuinston's book to screen.
4. She Was Elegant Yet Vigorous
Sarah's performance as Zahra is enthrallingly elegant, but she has also managed to flesh out a very zestful character who adds luster to every of her scenes. That takes talent!
3. Spot-On Casting
There is no denial that Taylor Perez and Nicholas Galitzine are both perfect for their lead roles, but Shahi also looks incredibly organic as Zahra.
Fans of McQuinston's novel enjoy her performance in particular because she stays so true to the original character.
2. Great Chemistry with Other Actors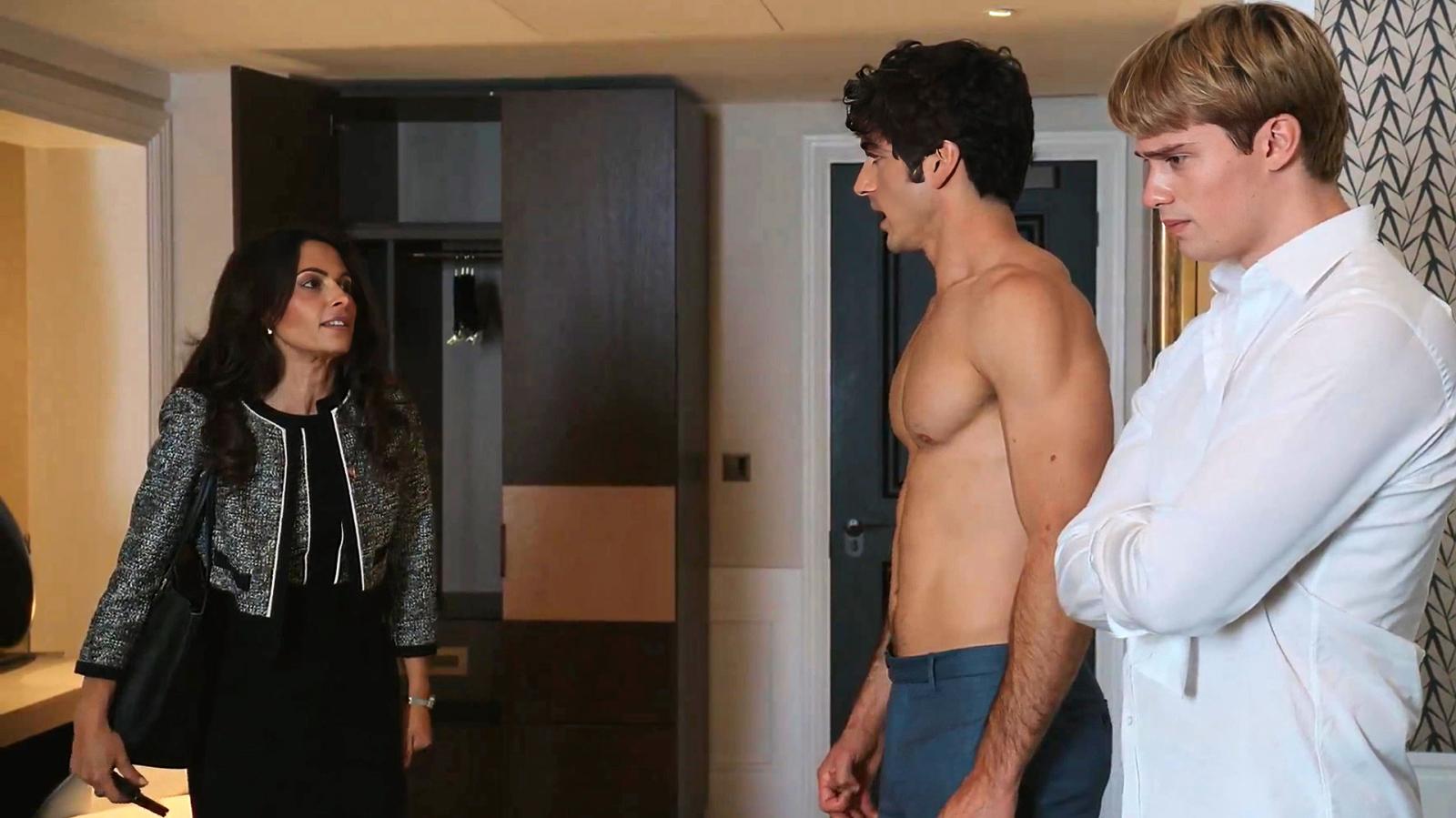 Speaking of Shahi's acting, part of her organic performance comes from the fact she developed incredible chemistry with the other actors on set. Perhaps this may sound like a bit of an exaggeration, but we dare say that the scenes with Zahra and Alex are so intense and titillating, they almost spoil the entire Alex/Henry romance.
1. The Closet Scene
Zahra definitely overreacts to finding half-naked Henry in the closet of Alex's hotel room, and Sarah Shahi's delivery in the scene is masterful. For ten seconds, without uttering a single word, the actress conveyed the entire range of emotions her character experienced at that moment. This is perhaps one of the most powerful scenes of the entire movie.