Are you ready to channel your inner Rachel Green?
Jennifer Aniston is the ultimate style icon, and we have been following her every move for decades. From her iconic haircut to her red carpet appearances, she has always been ahead of the curve.
Get ready to take style cues from the 1990s idol and relive the fashion moments that shaped a generation: these five Jennifer Aniston looks from the 90s are definitely worth repeating this spring.
1994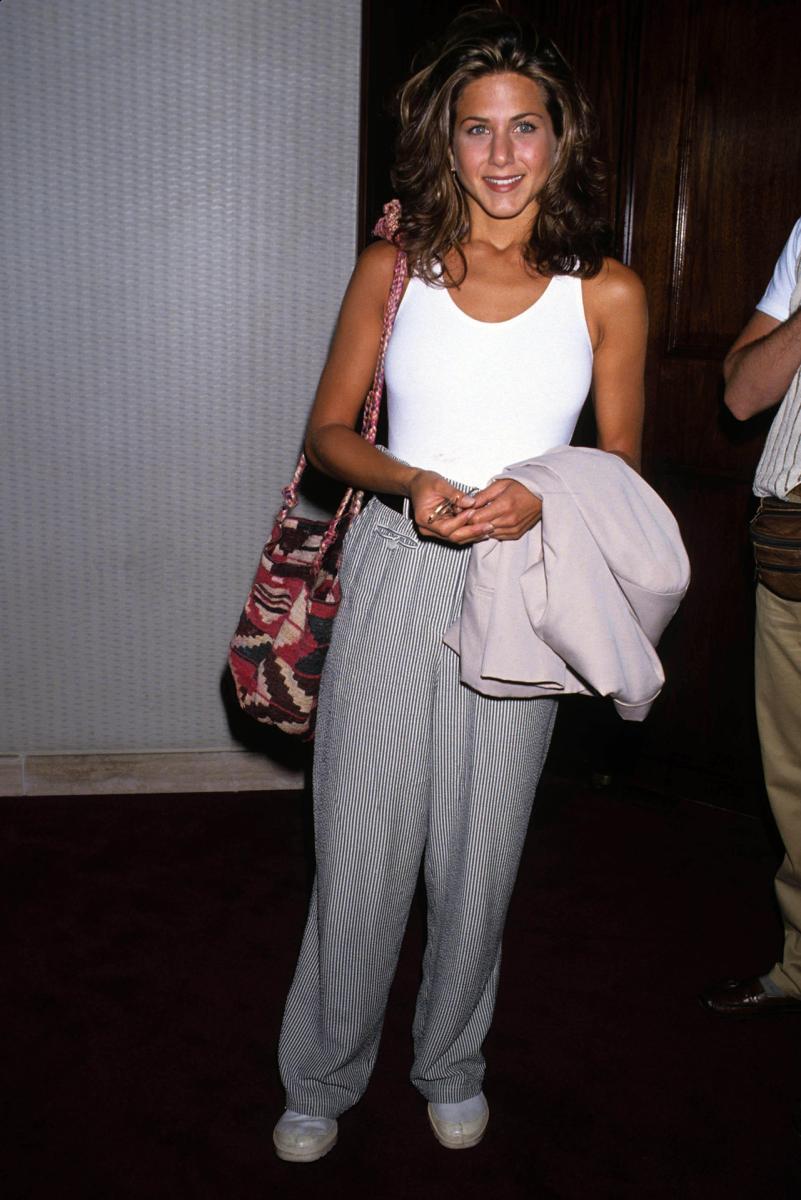 Did you know you can create a stylish look with a tank top and wide trousers? Oversized joggers, stylish cargo pants, or parachute pants made of thick fabric — like the ones on Jen here in the picture — all kinds of loose pants look amazing with tight tops, also helping to hide small imperfections in your figure (just in case you were worrying about the hips).
1993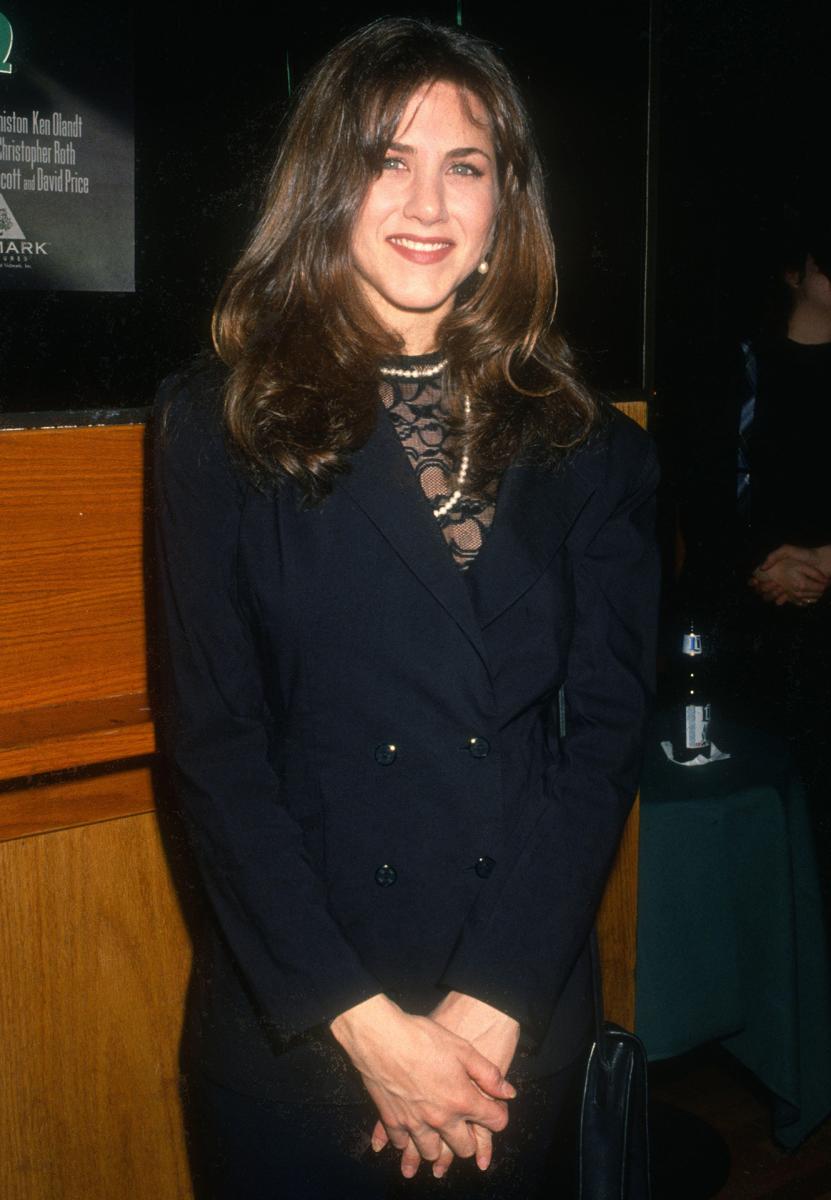 What if a strict suit is required for an occasion, but you're up for a more racy look? Here's a trick from the actress: instead of a plain top or shirt, put on a provocative lace turtleneck under the jacket. If you aren't going to unbutton it, there's even no need to wear a bra.
Add an elegant piece of jewelry (pearls work great) to soften the look, and that's it — you're all ready to stun this spring.
2000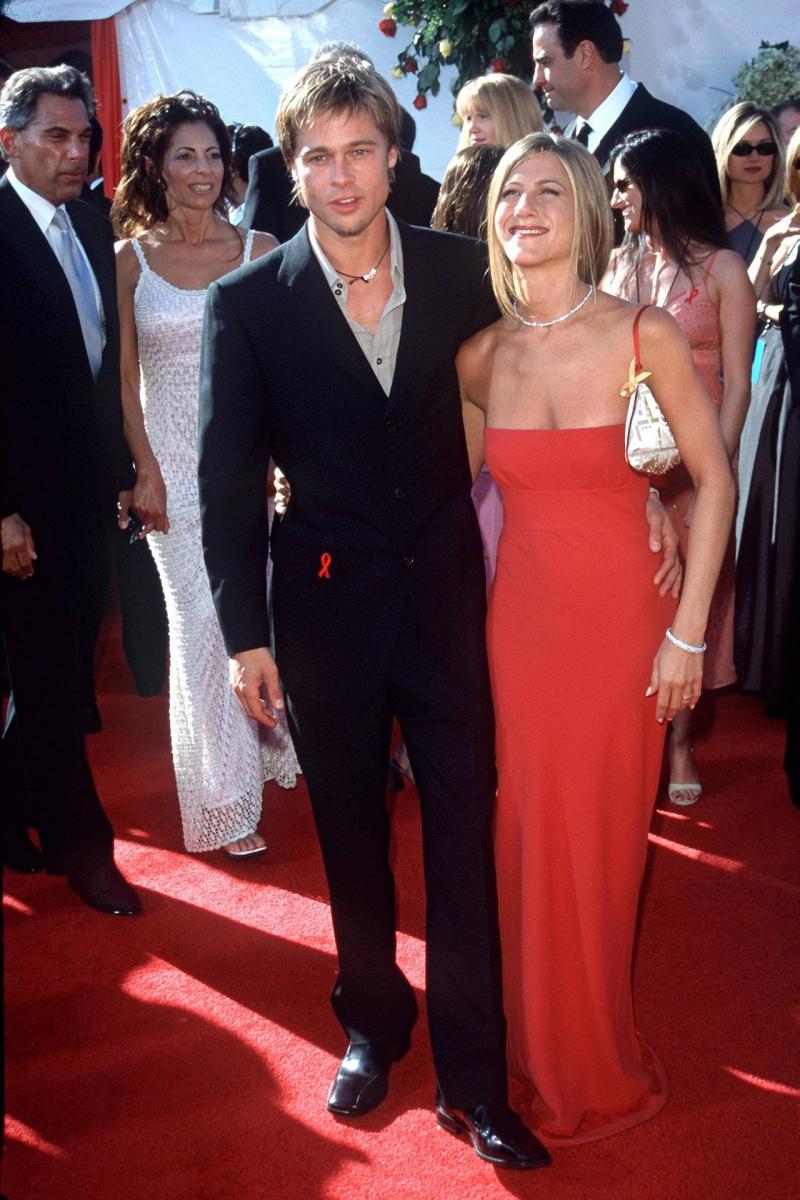 Many of us wore long-sleeved maxis last year, and now it's time to change into bustier dresses — just like the ones that were fashionable in the mid- and late 90s. As in Jen Aniston's example, it's a good idea to go for bright monochrome outfits instead of colorful prints.
Also, massive jewelry is totally unnecessary, as a thin necklace and a bag of a matching color will be enough to complement the look.
1997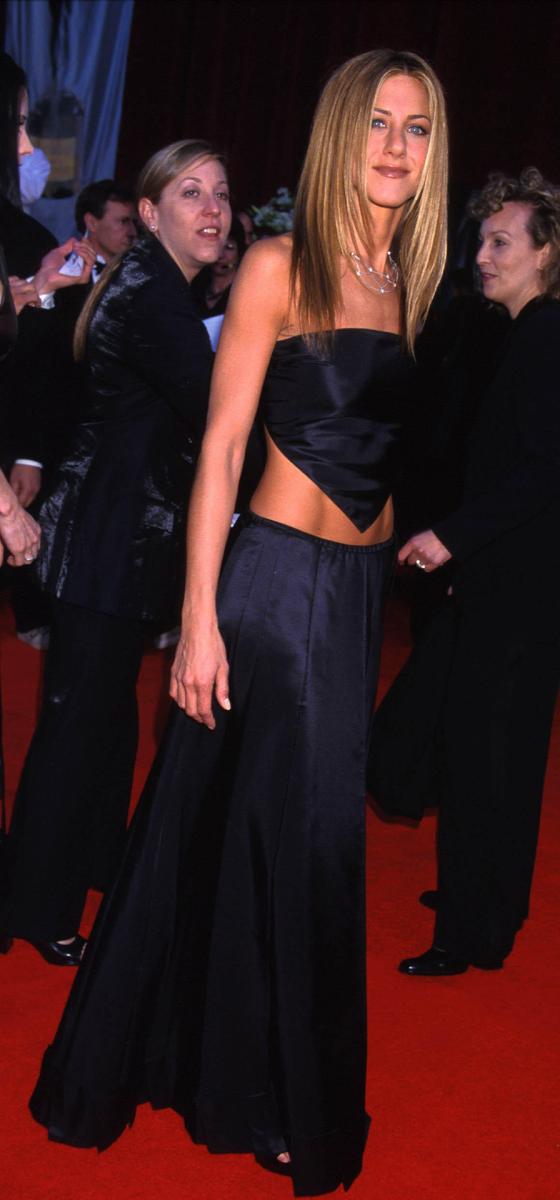 Long skirts are also in vogue nowadays, and we can once again turn to Jen for inspiration. Here, the actress opted for a dark floor-length skirt and a scarf top, which has been popular with fashionistas for a few seasons now. Make sure your top and skirt are similar in colors so that the overall look is both balanced and stylish.
1996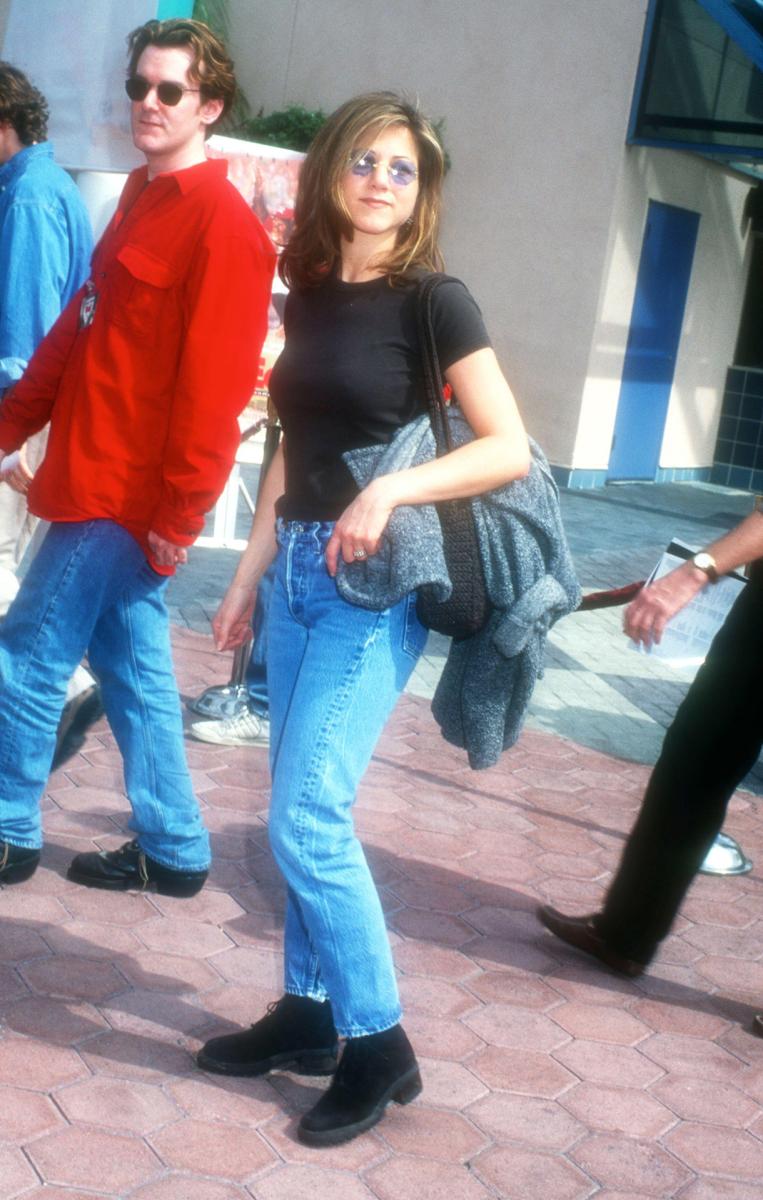 A single detail can transform your everyday look into a fashion statement. Here, the Friends star is wearing an unusual pair of sunglasses that make her look super trendy in simple blue jeans and a black T-shirt. You don't need to wear glasses of the most quirky shape and color — just choose the ones with colored lenses.
By the way, this accessory is especially useful in spring, as these sunglasses look cool with coats and even down jackets.