Famous actors' personal lives arouse just as much public interest as their screen appearances.
Paparazzi and fans practically stalk some high-profile couples, which isn't surprising — many of those relationships reveal so much turbulent passion and unexpected twists, you'd expect these love stories turned into top-grossing romance movies.
Ben Affleck and Jennifer Lopez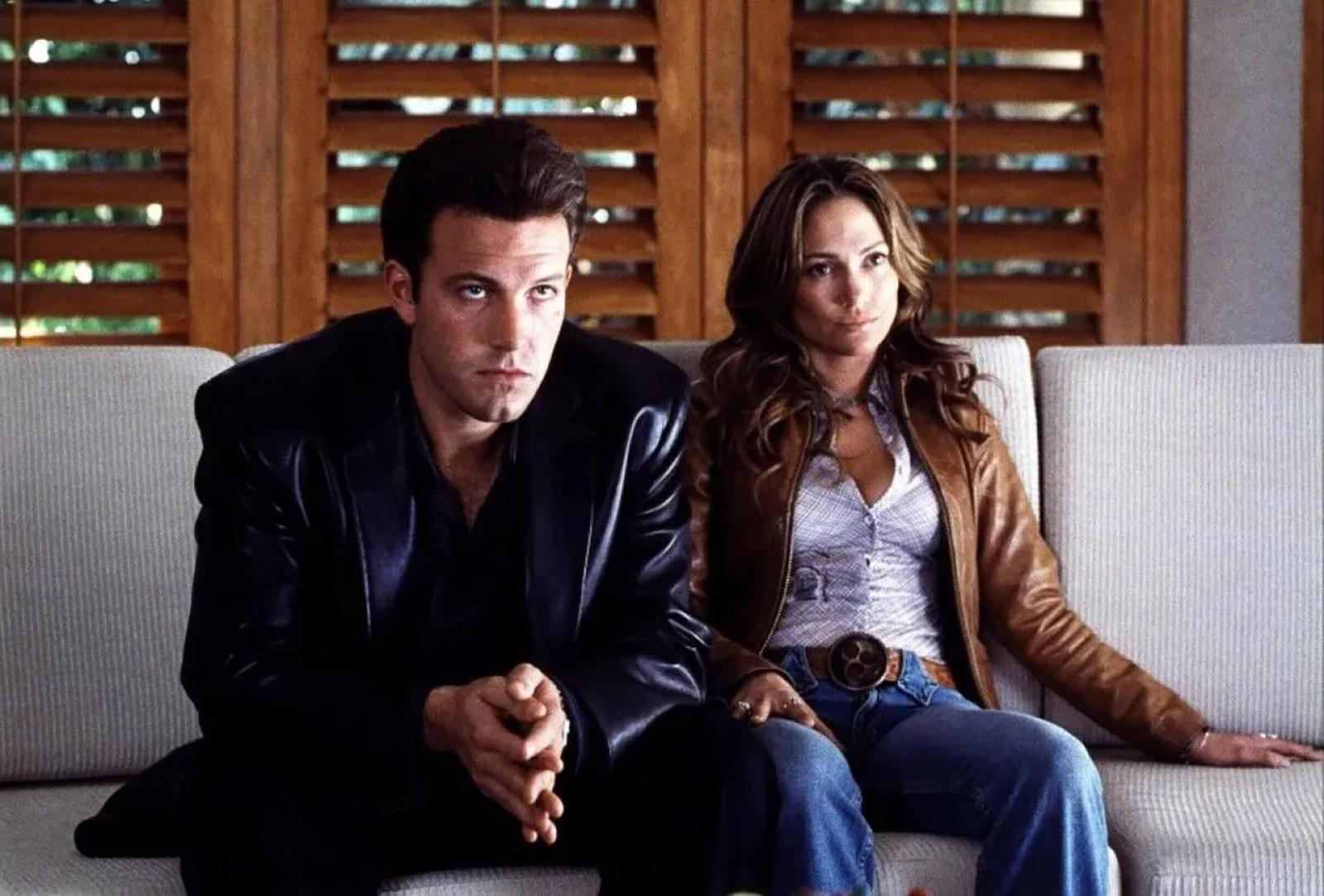 In 2021, fans were astonished by the news that Ben Affleck and Jennifer Lopez were getting back together nearly 20 years after their engagement ended. The stars were a couple back in the noughties, but their romance only lasted for two years. Both fans and the media loved Ben and Jen as a couple and even came up with a shortcut name, Bennifer, to refer to their union.
Lopez and Affleck met on the set of Gigli in 2002 and got engaged in November 2003. A year later, they starred together in Jersey Girl (2004).
Over that time, the press followed the couple very closely, and that excess public attention may have taken its toll on their relationship: it was perhaps one of the reasons for Bennifer's initial breakup. But fortunately, the stars didn't part for good.
In the summer of 2021, Ben and Jennifer confirmed rumors of their restored romance. They appeared on red carpets together and were captured walking around the city and seeing each other in between filming scenes. The news of their engagement followed shortly, and on July 18, 2022, Ben and Jen had a small wedding in Las Vegas.
In August, the couple had a celebration at the actor's mansion in Riceboro and then went on their honeymoon — first, in France, and then in Italy. Now, tabloids are once again full of shots and stories about the stars' love life, but Lopez and Affleck seem to be enjoying the reunion. What a sweet and inspiring story — and a great plot for a romantic comedy!
Tom Cruise and Nicole Kidman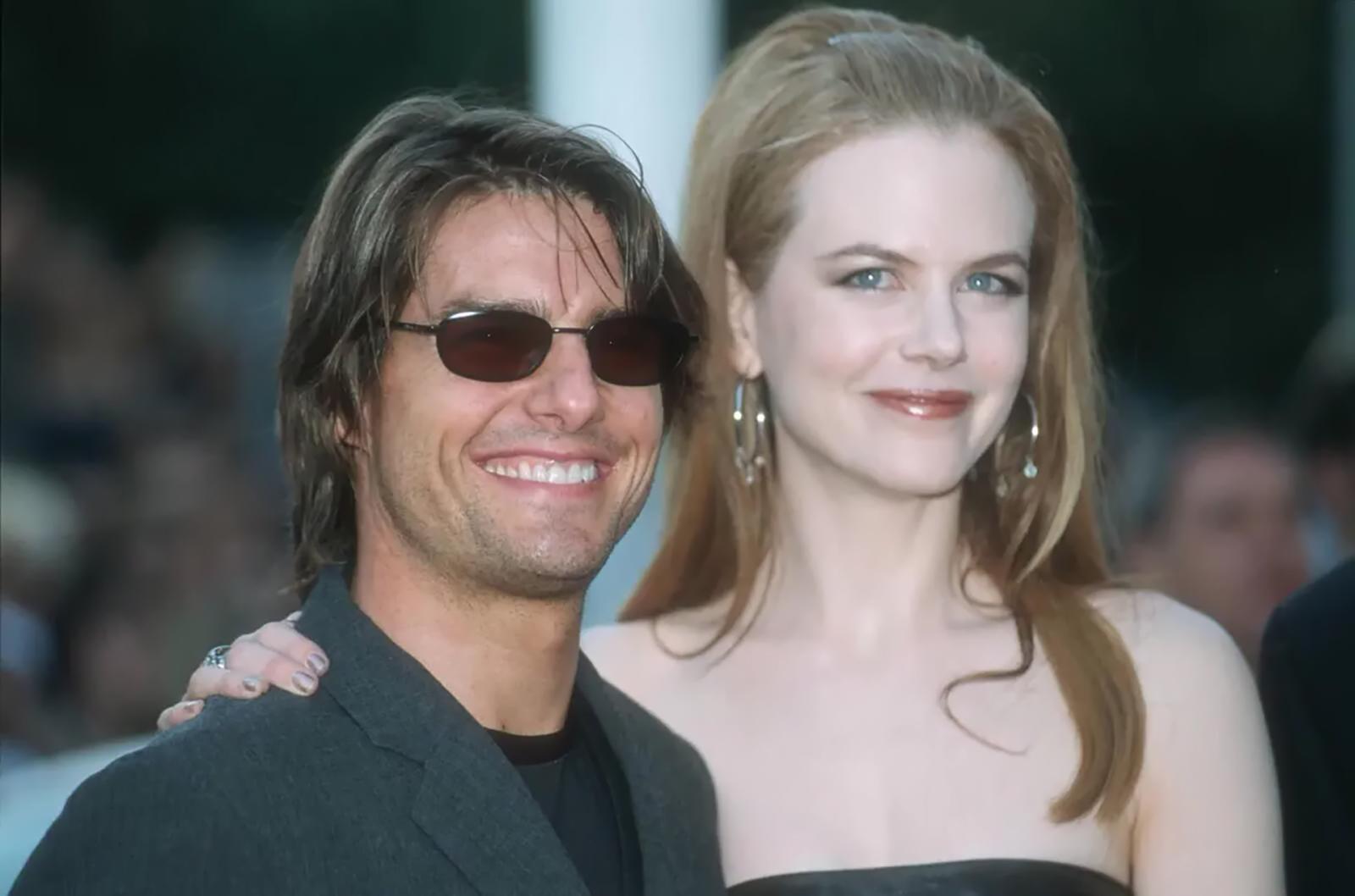 The marriage of Tom Cruise and Nicole Kidman still excites public interest even though the couple divorced over 20 years ago. They met on the set of Days of Thunder (1990) and had a secret wedding in Colorado shortly after.
Tom and Nicole seemed to be a perfect couple: they lived together for 10 years and had two adopted children.
It's been rumored that things began to change when Cruise and Kidman were involved in filming Stanley Kubrick's mysterious drama Eyes Wide Shut (1999). The bizarre and sexually charged plot required the actors to be fully immersed in their roles, and it could be Tom's dedication to his work, along with the director's urge to achieve full character embodiment, that had eventually ruined the stars' marriage.
In addition to that, Nicole Kidman wasn't happy about her husband's commitment to Scientology. In 2001, the actors divorced. Their adopted children chose to live with Tom, so Nicole no longer sees them.
Johnny Depp and Amber Heard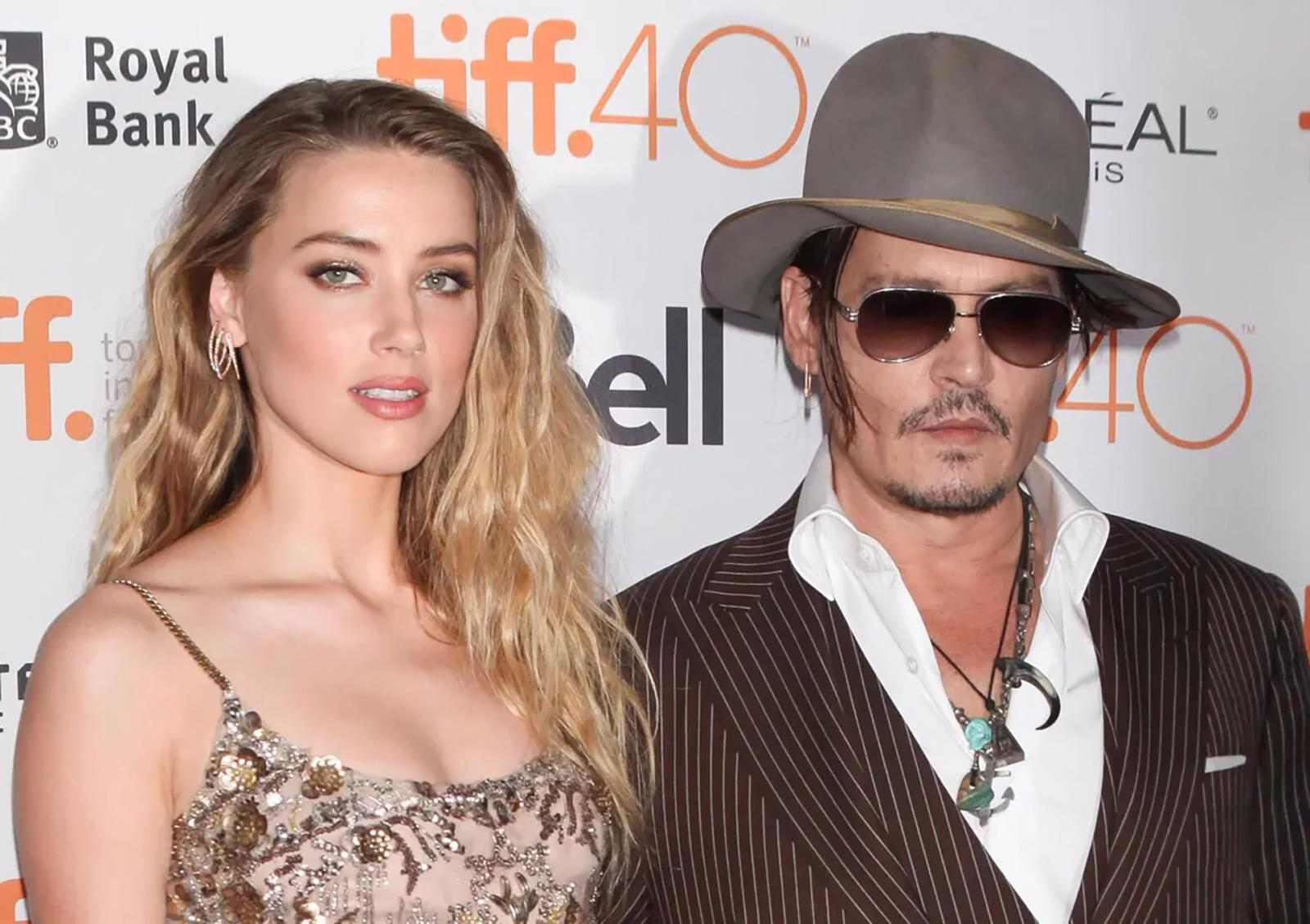 The relationship between Johnny Depp and Amber Heard can totally be adapted into a movie — and in fact, many of us have watched it like a real TV show. The actors first met on the set of The Rum Diary (2011) and started dating a year later. He's 46, she is 24. They got married in their home in Los Angeles on February 3, 2015, and the celebration took place in the Bahamas.
But the stars' marriage was only short-lived: in May 2016, Amber filed for divorce and requested $50,000 as monthly spousal support. Soon after, she accused Johnny of domestic violence — and that's where the fun part began.
As it turned out later, it was actually Heard who repeatedly abused her husband and cheated on him with Elon Musk, Cara Delevingne, and James Franco. However, Johnny Depp couldn't easily prove the accusations.
In 2020, Depp was out of luck. In early November, the actor lost a libel case against the British tabloid The Sun, which published an article claiming he was a "wife beater." Then, Hollywood decided to cancel the actor: in particular, Warner Bros. terminated Johnny's contract and removed him from the new installment of Fantastic Beasts.
However, in the spring of 2021, Johnny Depp's lawyers presented new evidence in court: police bodycam footage showing no injuries inflicted on Heard and no signs of fighting in the spouses' apartment. The subsequent trial was live-streamed and spawned a whole lot of tweets, TikTok videos, and other posts on social media platforms.
On June 1, 2022, Johnny Depp triumphed over his ex-wife Amber Heard who was found guilty of defamation.
Kurt Russell and Goldie Hawn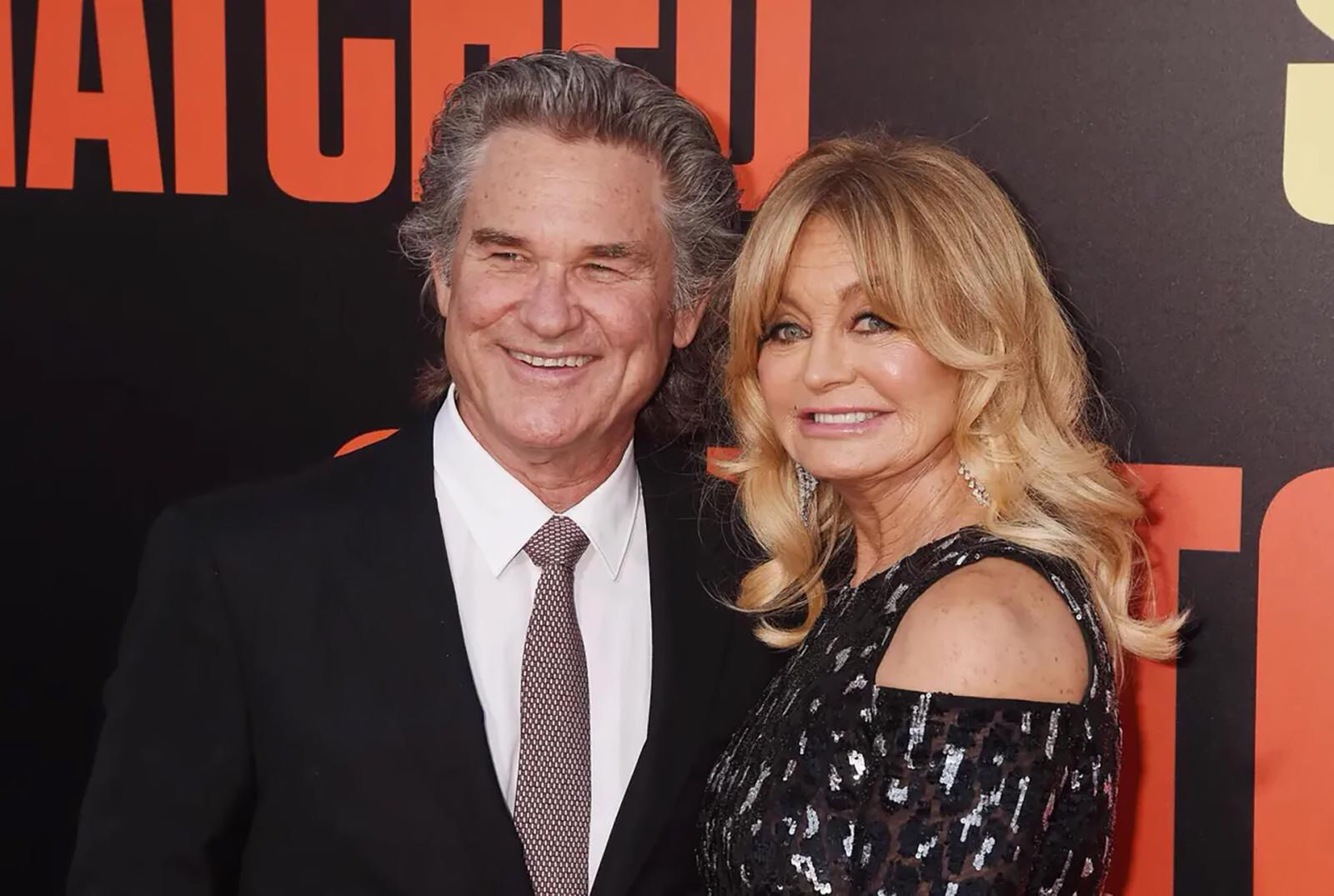 This is a fascinating case of a star couple who managed to preserve their love for over 40 years — although they never officially married.
Kurt Russell and Goldie Hawn met in 1966 on the set of the Disney movie The One and Only, Genuine, Original Family Band. At the time, Hawn was 21, and Russell was 16. Perhaps due to the age difference, the actors didn't develop a romantic relationship back then: they carried on with their lives and both got married to other people and had children.
But 16 years later, Russel and Hawn met again when shooting Swing Shift (1984) — and that's when they fell in love with each other. At first, no one knew the actors were dating, and rumors began to spread in 1986 when both stars were involved in Garry Marshall's Overboard (1987). In July of the same year, Kurt and Goldie had a son, Wyatt.
The couple never officially married, and they obviously never needed to — their love proved strong and enduring against all odds.
Alec Baldwin and Kim Basinger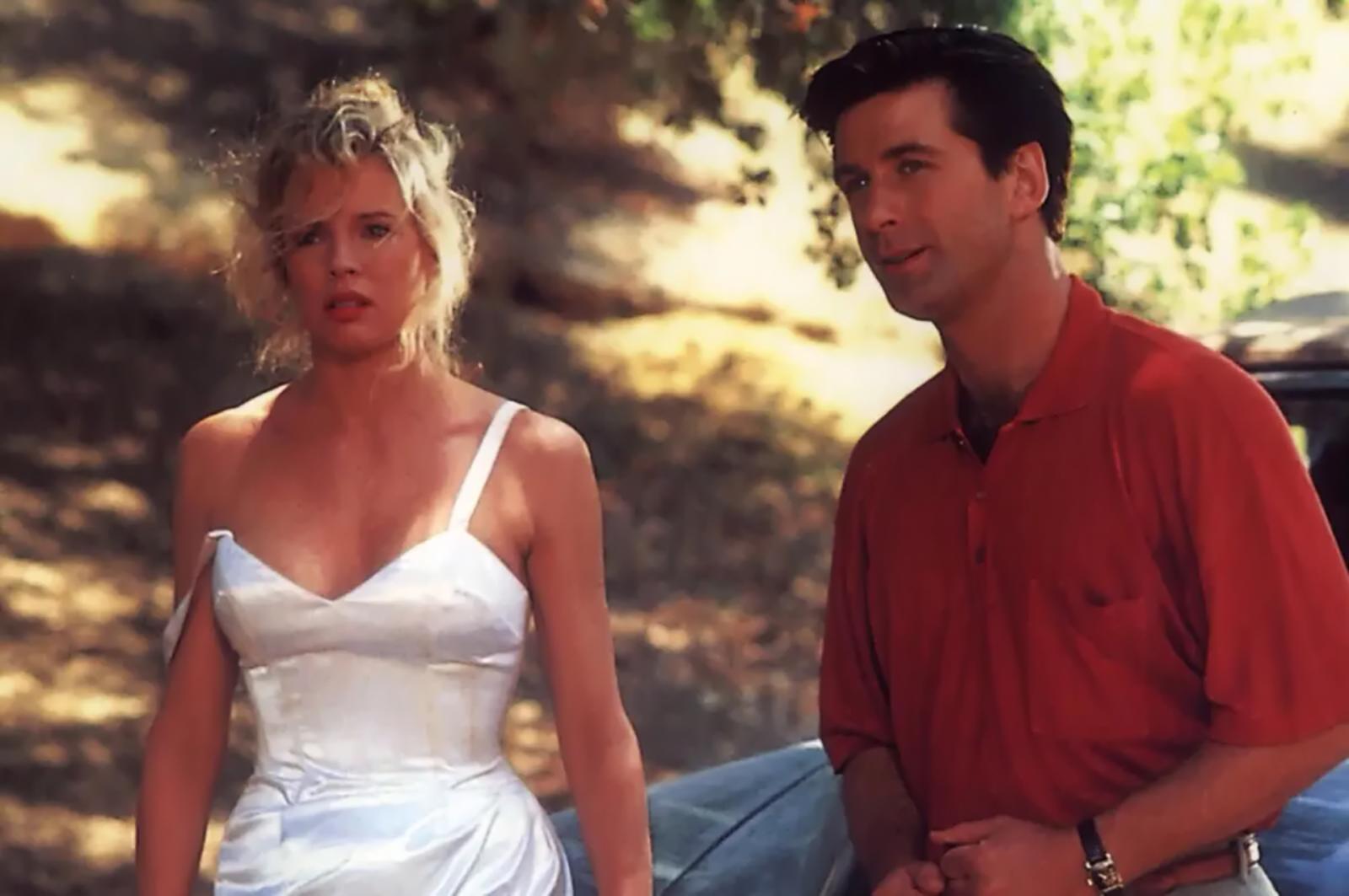 Alec fell in love with Kim and set out to star in The Marrying Man (1991) because Basinger was already approved for the main role.
He was 32 years old, and she was 37. During the filming, Baldwin tried his best to win the actress' heart and peppered her with flowers and compliments. He succeeded, and the stars' relationship turned into a nightmare for the crew: the couple were constantly having quarrels, left the set for hours to enjoy privacy in a hotel room, and went for unplanned romantic getaways — which led to the movie budget increasing by $8 million.
It took Baldwin two years to talk Basinger into marrying him. The actress gave in to Alec's insistence when he helped her out of debt after she refused to star in Boxing Helena (1992). The couple tied the knot in 1993 on a Long Island beach. The following year, Alec and Kim had a daughter, Ireland.
However, the spouses were suffering from depression and constant quarreling. Baldwin and Basinger's divorce, which took place from 2000 to 2002, involved lawsuits and a child custody dispute. Although it's still painful for the ex-couple to talk about each other, they remain one of the hottest couples in the hearts of their fans.