Celebrities are fashion barometers.
Their personal taste and goodwill to certain brands can create or destroy trends, so stylists are especially keen on working with celebrity fashionistas — the whole world is watching!
Sometimes, however, it's better to turn away and try to un-see just how completely ridiculous your favs look.
Kim Kardashian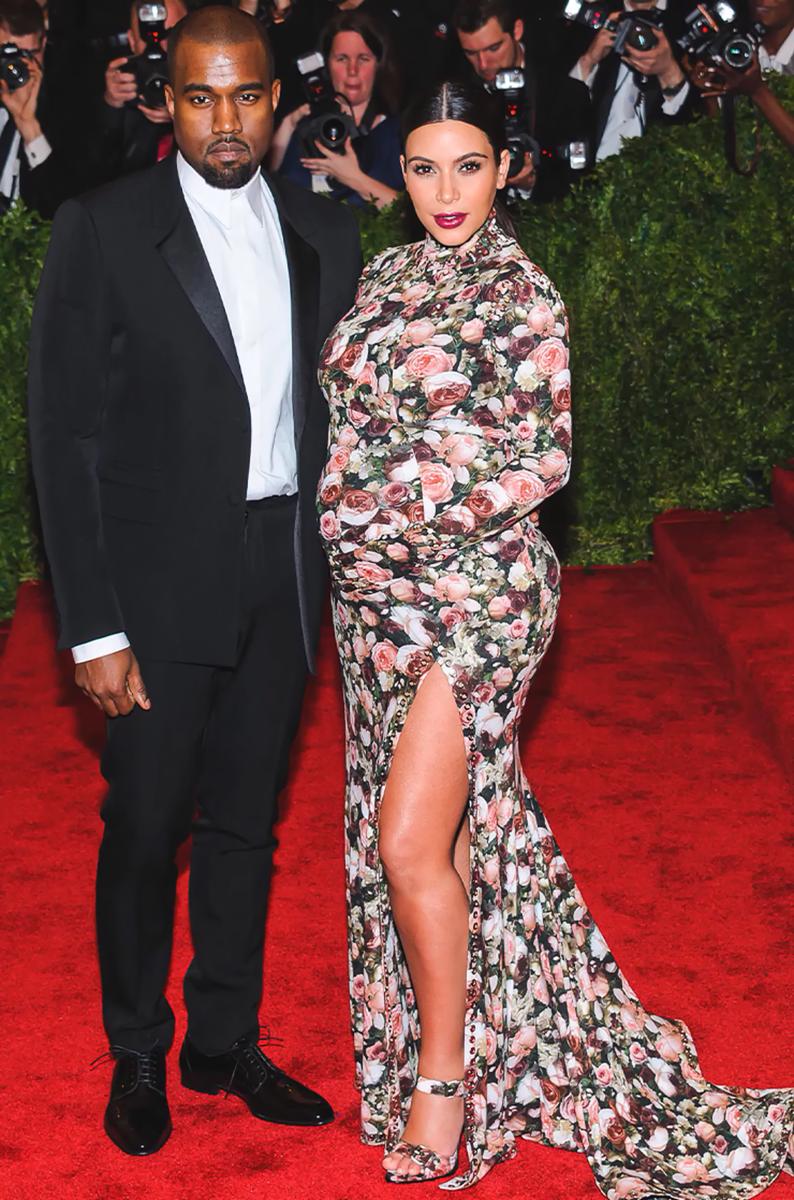 Frankly, this was not Kim's best outfit: she could well lose her status of an aspiring style icon and never become the fashion diva that she is today. Nowadays, Kim Kardashian's wardrobe comes mostly from Demna Gvasalia, the creative director of Balenciaga, but for the 2013 Met Gala, the star wore a dress by Riccardo Tisci, then the head of Givenchy.
Their alliance wasn't successful: the designer's talent didn't help him find the key to Kim's perfect style, and the infamous "couch dress" has become a subject of memes.
Björk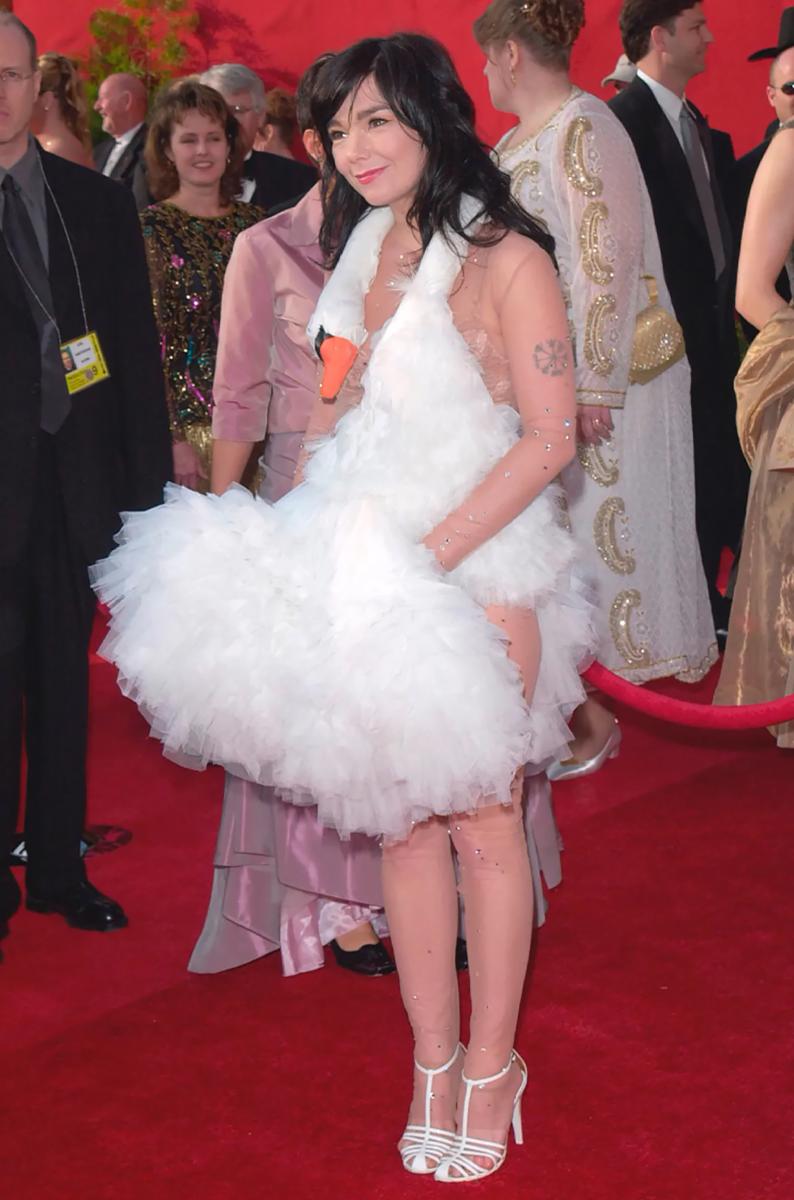 Looking at Björk's swan dress from 2001, people say it's either super cute — or plain ridiculous.
The snow-white ruffled outfit that the star wore to the Oscar ceremony was designed by Marjan Pejoski, a British fashion designer of Macedonian descent. Despite the controversial design, Pejorski's dress was later referenced by other designers: in 2014, Valentino's collection included a Björk-inspired swan dress. Although the original attire didn't look too good on the singer, it became a landmark in fashion history — and the star's shameful blunder.
Selena Gomez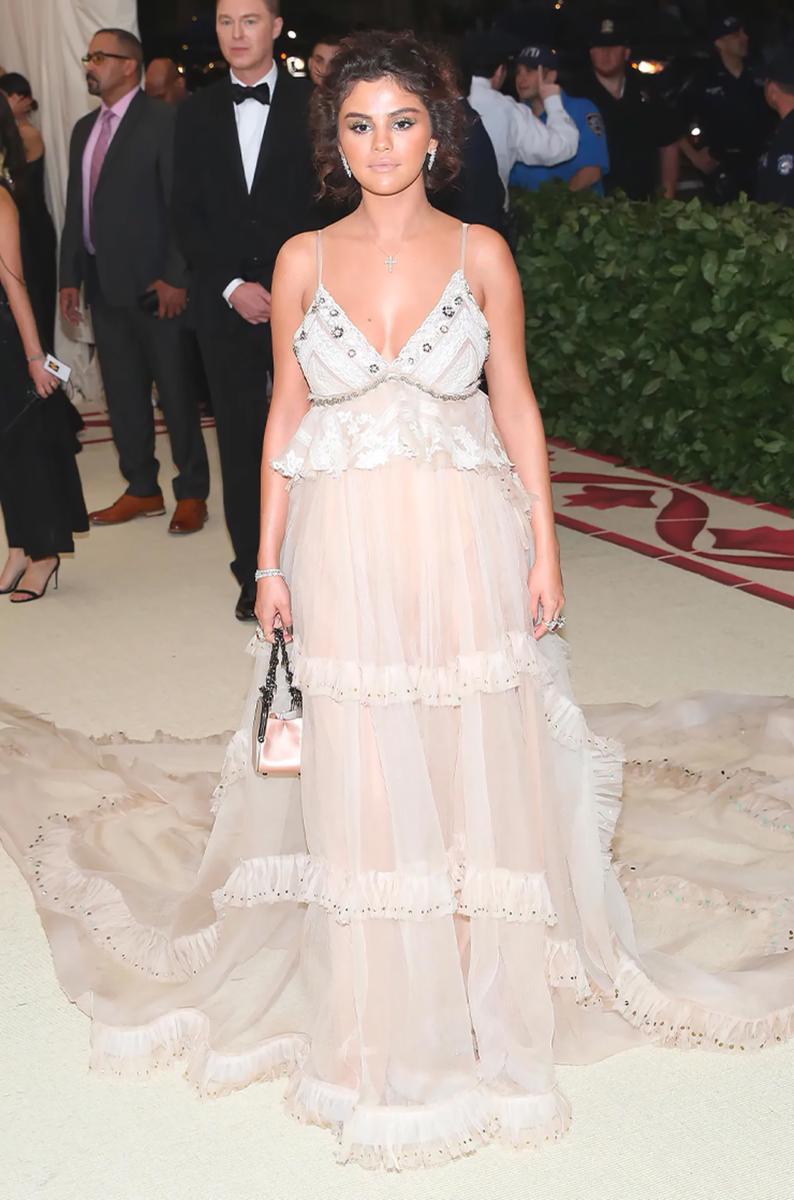 If nothing else, Kate Young may be admired for Selena Gomez' smart and successful transformation from a Disney star into a stylish, grown-up celebrity.
"It was really important that [Gomez] looked powerful and strong," the stylist said, commenting on Selena's new style, "It wasn't about doing girlish or baby looks."
Sure enough, for one of her most important events — the 2018 Met Gala ball — the singer looked less strong and more… orange. Gomez took the blame off her stylist, saying that she overdid it with the self-tanner. Indeed, against the orange skin, the deep cleavage of the Coach dress didn't even seem to be a problem.
Uma Thurman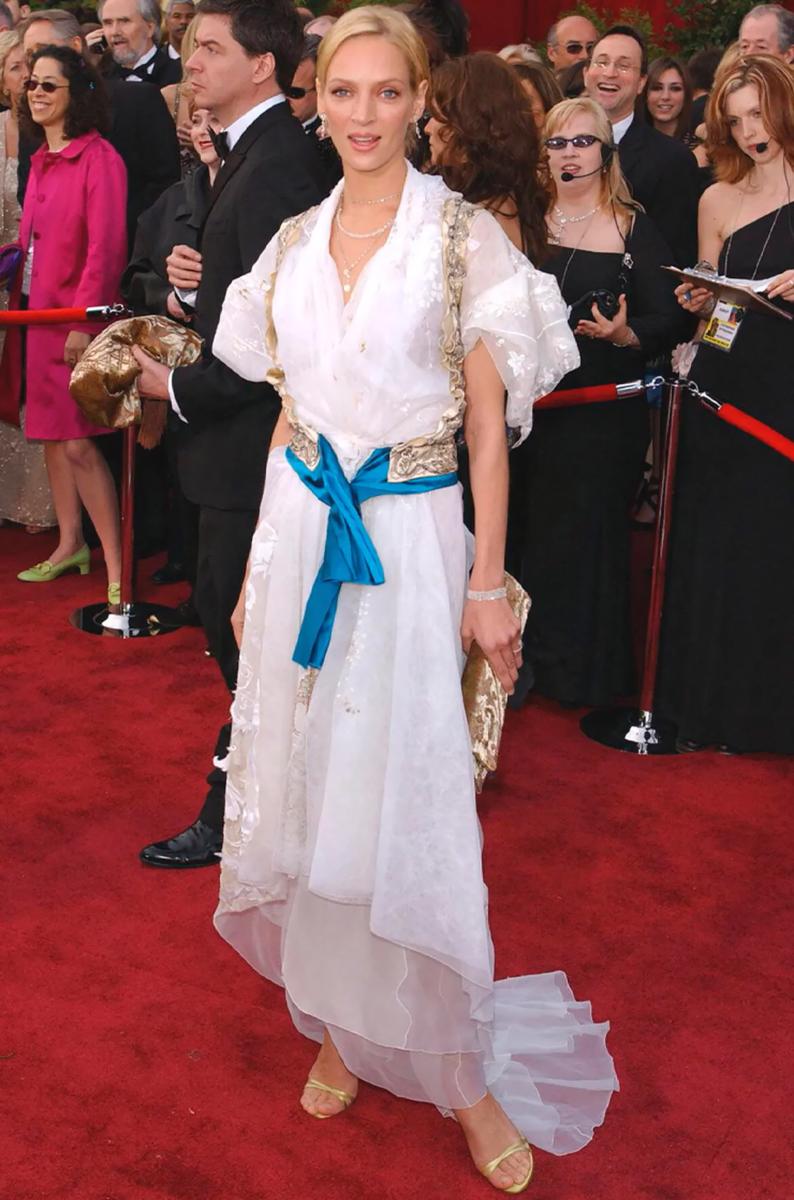 Uma Thurman arrived at the 2004 Academy Awards ceremony wearing a dress straight off Christian Lacroix's runway.
Despite the dress' renowned designer, it was dubbed Thurman's greatest fashion failure, and the blue ribbon earned her the nickname "Swiss Miss."
A complex attire consisting of a shirt, vest, ribbon, and lace inserts was clearly not the brightest of Lacroix's design ideas. The light-skinned actress was simply lost in the layers of white drapery hanging down her body like a nightgown. Well, the path to finding one's unique style is hard — and laced with blue ribbons!