10 Films That Prove High School Was Nothing Like That (Sadly)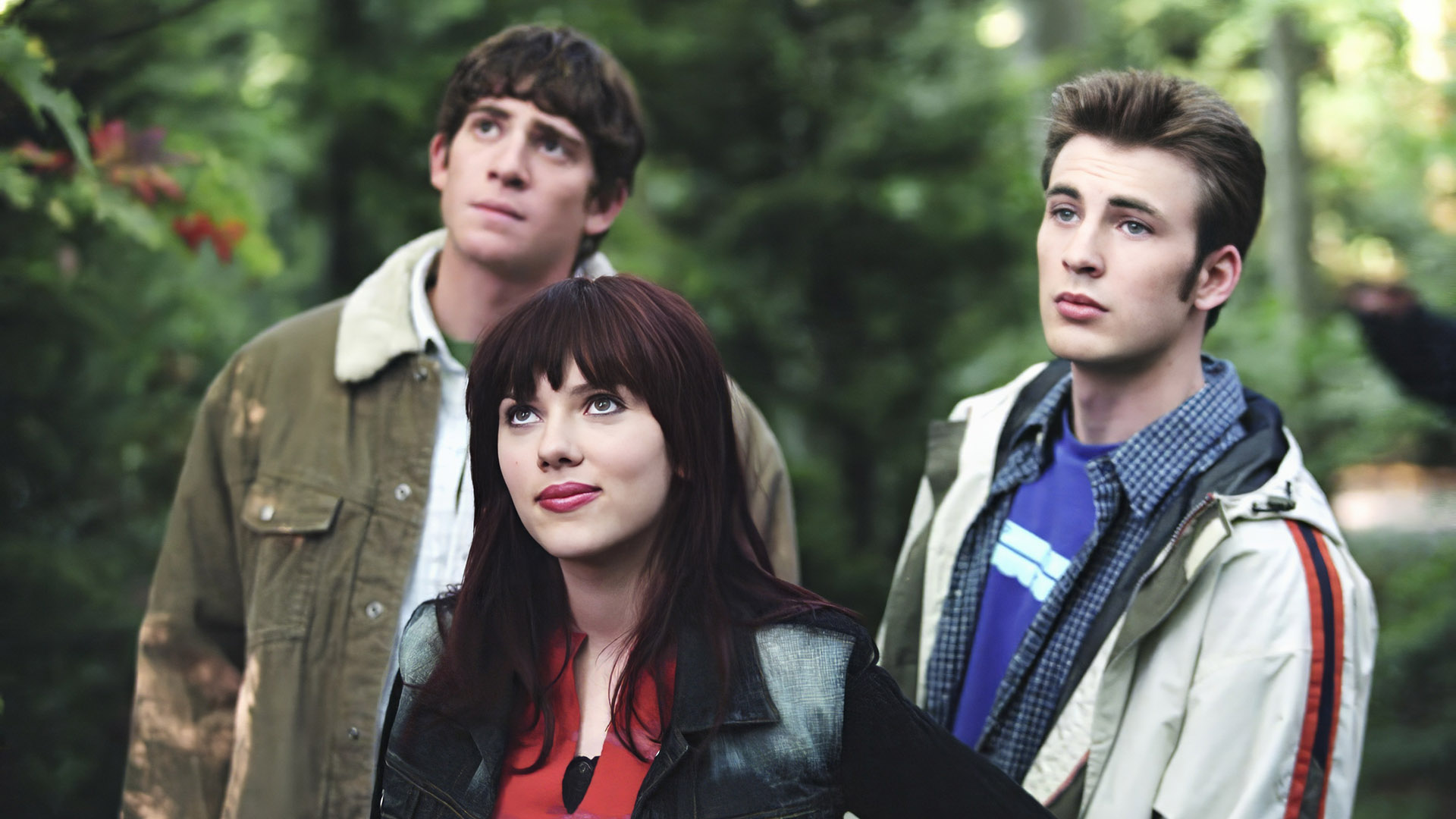 These movies make us wish high school was as magical as Hollywood makes it seem.
Charlie Bartlett (2007)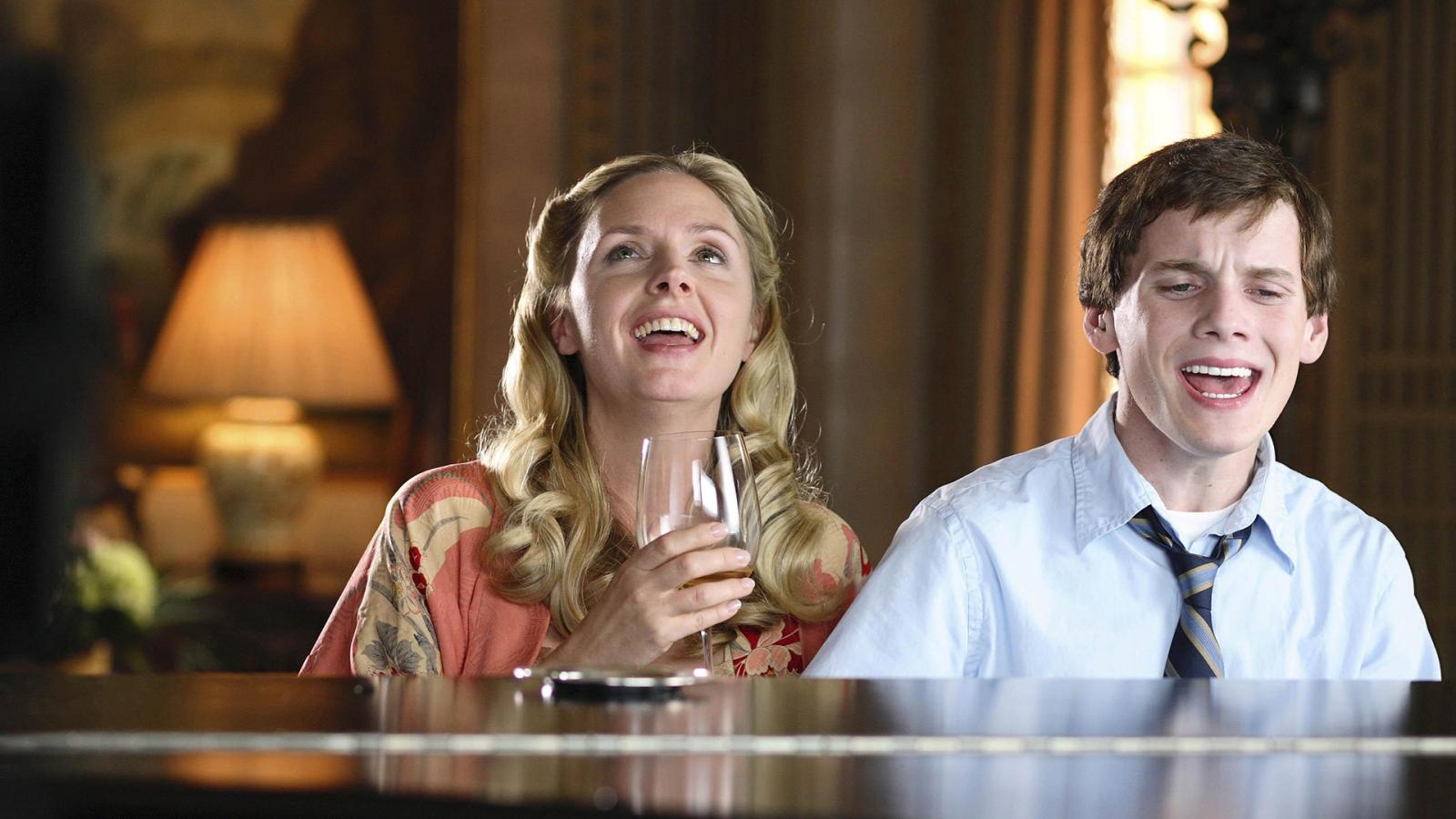 There's a kid, right? A rich kid named Charlie Bartlett who gets expelled from his fancy private school because of his wacky entrepreneurial endeavors. So, what do you do when you're an outcast? You become the school's unofficial psychiatrist, of course! Charlie starts offering free therapy to his classmates in the bathroom stalls, and eventually becomes the most popular kid in school.
With the help of his own quirky psychiatrist and a few shady pharmaceutical deals, Charlie becomes a hero among his peers. Sadly, real high school doesn't offer such extravagant schemes, and you're lucky if you even find a vacant bathroom stall during breaks.
Easy A (2010)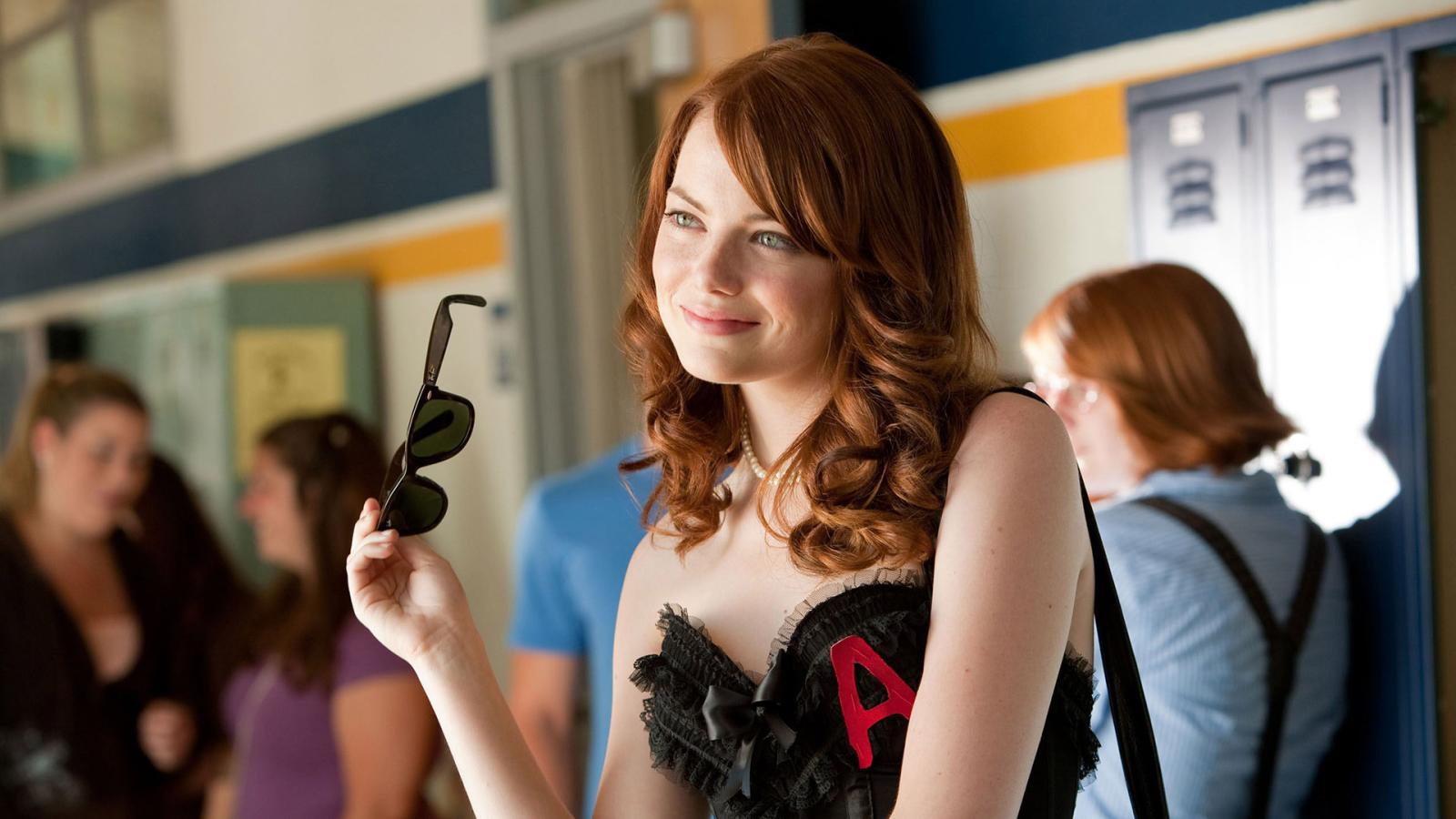 Let me tell you a story about a young lady named Olive. In a classic tale of "one lie begets another", she pretends to have an affair with a friend to help him save face, and before she knows it, the whole school thinks she's the town harlot. Easy A is a smart, sassy modern take on the Scarlet Letter, where a simple rumor snowballs into a high school-wide scandal.
Olive sews a red letter "A" onto her clothes, taking full advantage of her new reputation, and soon enough, she's accepting gift cards in exchange for pretending to hook up with fellow students. But, as with all lies, they eventually catch up with you.
Sky High (2005)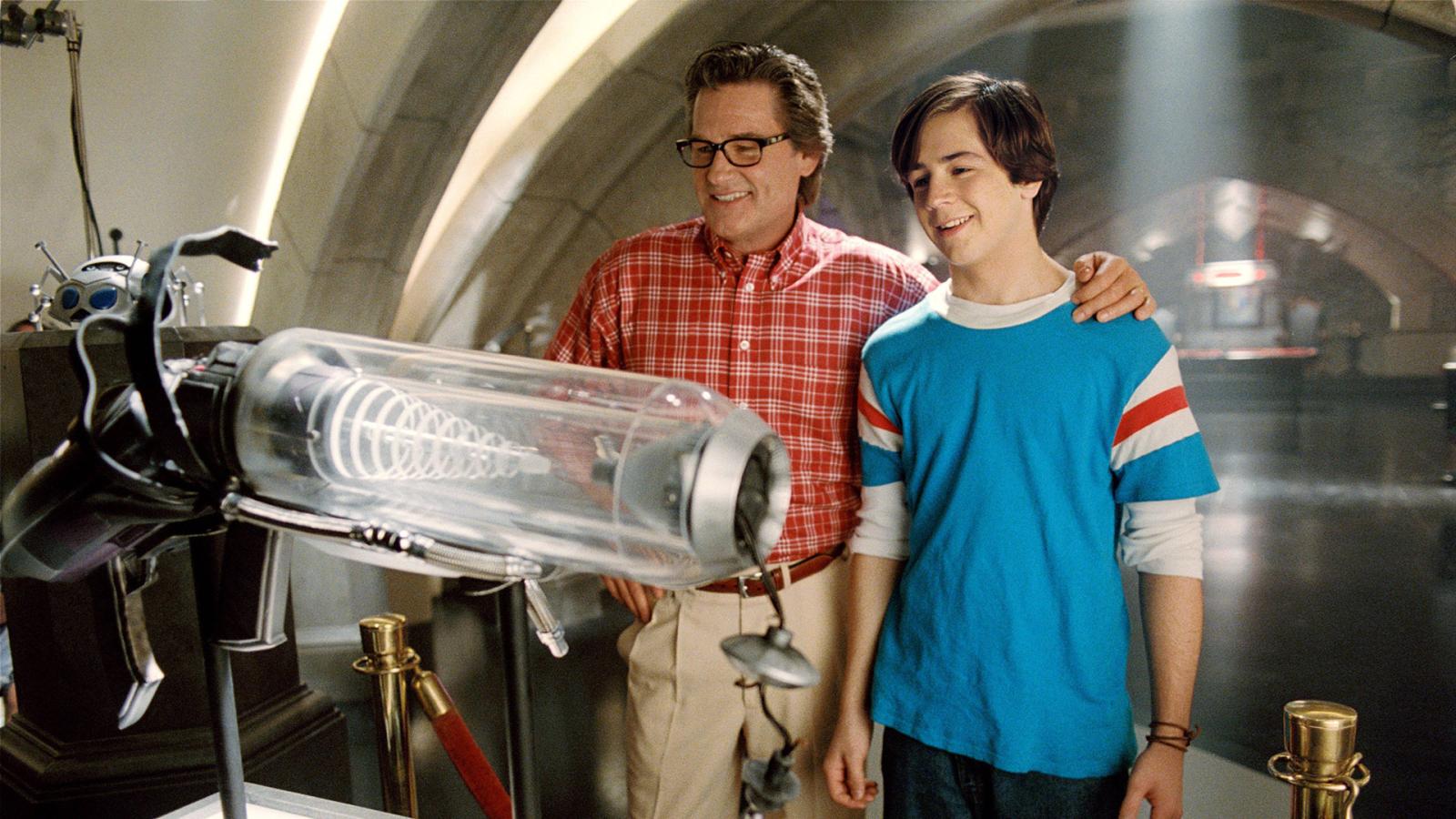 Imagine a world where superheroes are real, and they all go to high school together. Welcome to Sky High, a school in the sky for the children of superheroes. Will Stronghold, the son of the world's greatest superheroes, starts his freshman year with no superpowers of his own. The kids are divided into "Heroes" and "Sidekicks" based on their abilities, and naturally, Will is stuck in the latter. But, when his powers suddenly manifest, he's forced to confront his fears, face off against a villainous former student, and save the day.
Bandslam (2009)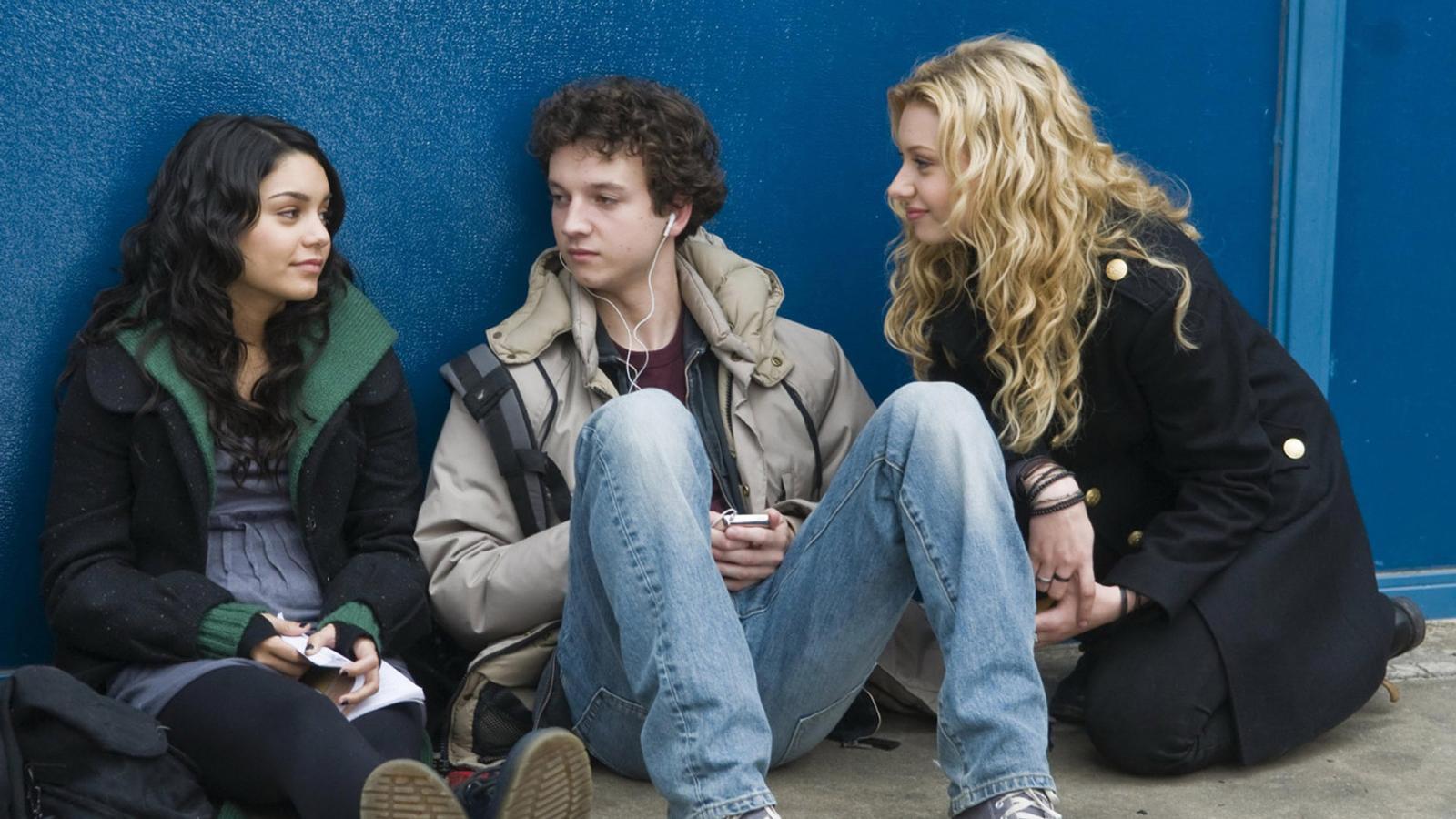 Picture a world where the biggest high school event is not football or prom, but a battle of the bands competition. Bandslam serves up this delicious concept on a silver platter. Meet Will, a music-loving teenager who's just moved to a new town and befriends the quirky Sa5m (the 5 is silent).
Together with Charlotte, the popular girl with a secret passion for music, they form a band to compete in Bandslam. With a diverse group of misfits, they prepare for the ultimate high school showdown, where the stakes are high, and the music is even higher.
The Perfect Score (2004)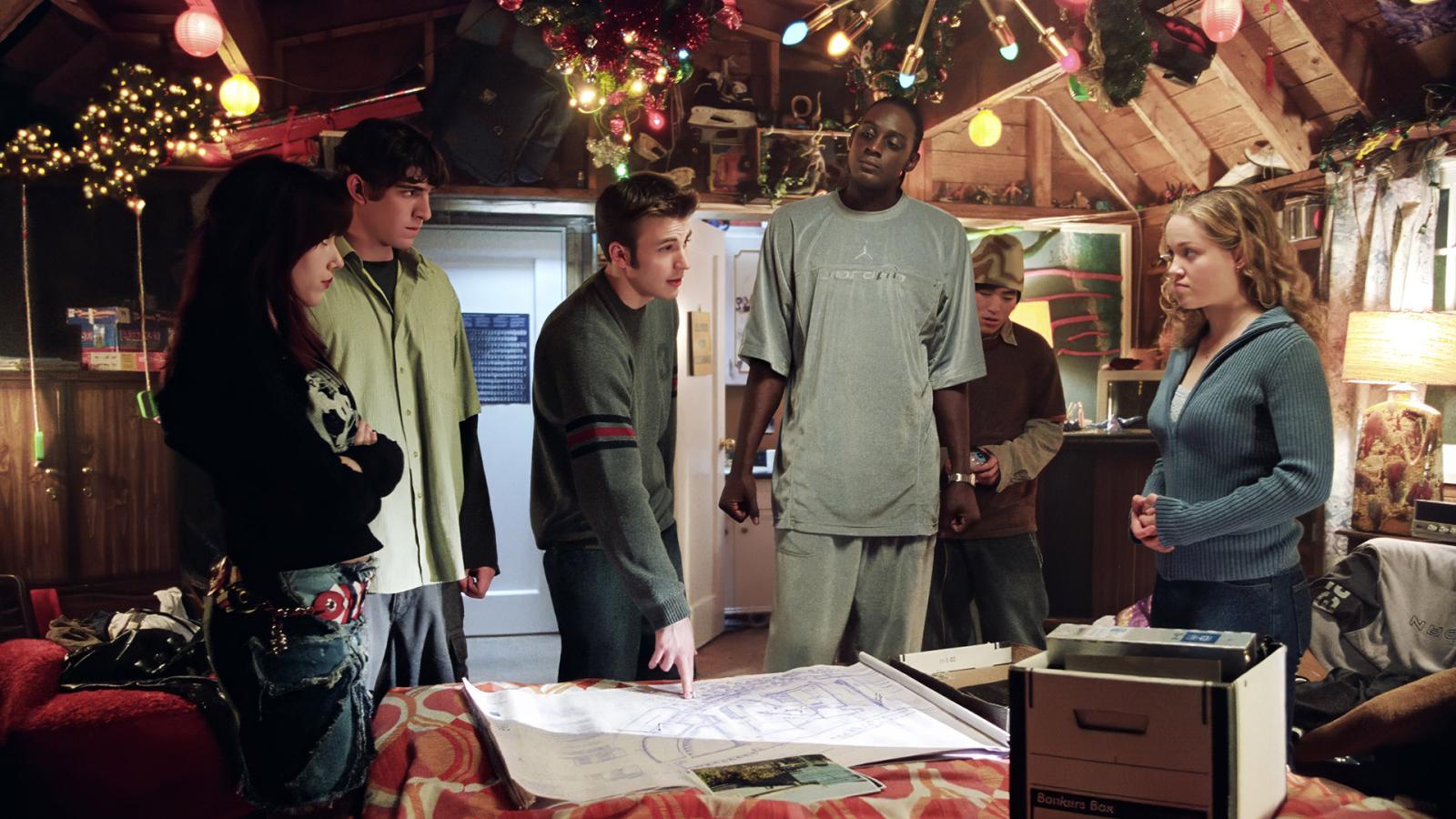 What if I told you that a group of high school students attempted to steal the answers to the SATs? And no, it's not a reality TV show; it's the premise of The Perfect Score. We follow a motley crew of six high school students, each with their reasons for wanting to ace the SATs. Together, they plan the ultimate heist to get their hands on the answers. With each member bringing their unique skills to the table, they infiltrate the testing center and face a series of obstacles that test their wit and resolve.
Brick (2005)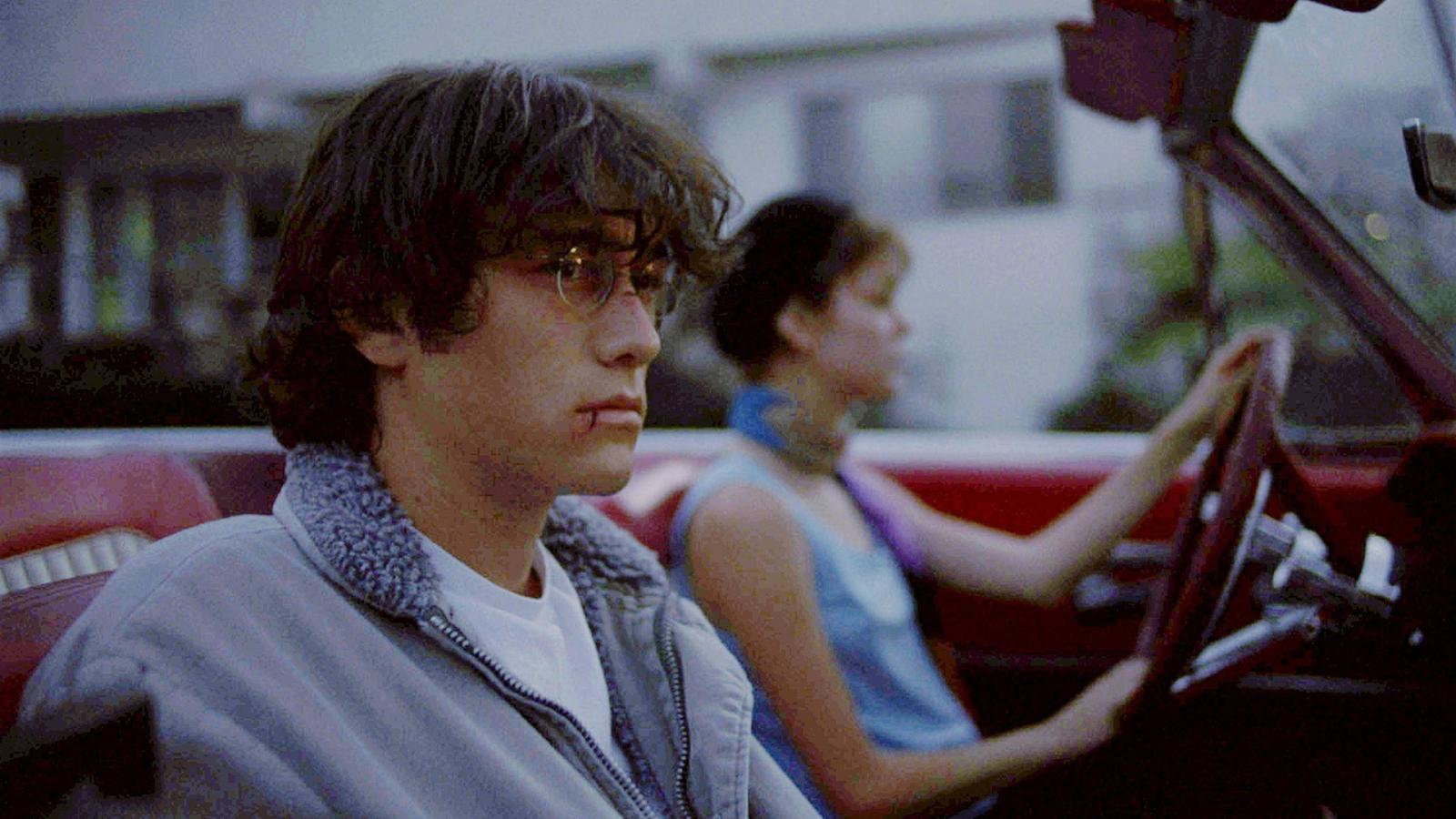 What do you get when you mix film noir with high school drama? Well, Brick might be the answer. Here's Brendan, a high school student who stumbles upon a crime ring operating within his school. Instead of the usual suspects, you've got teenagers playing the roles of thugs, femmes fatales, and corrupt authority figures. It's like a gangster movie with homework. Brendan starts digging, trying to unravel the mystery behind his ex-girlfriend's disappearance, and ends up going toe-to-toe with the local drug lord.
Project X (2012)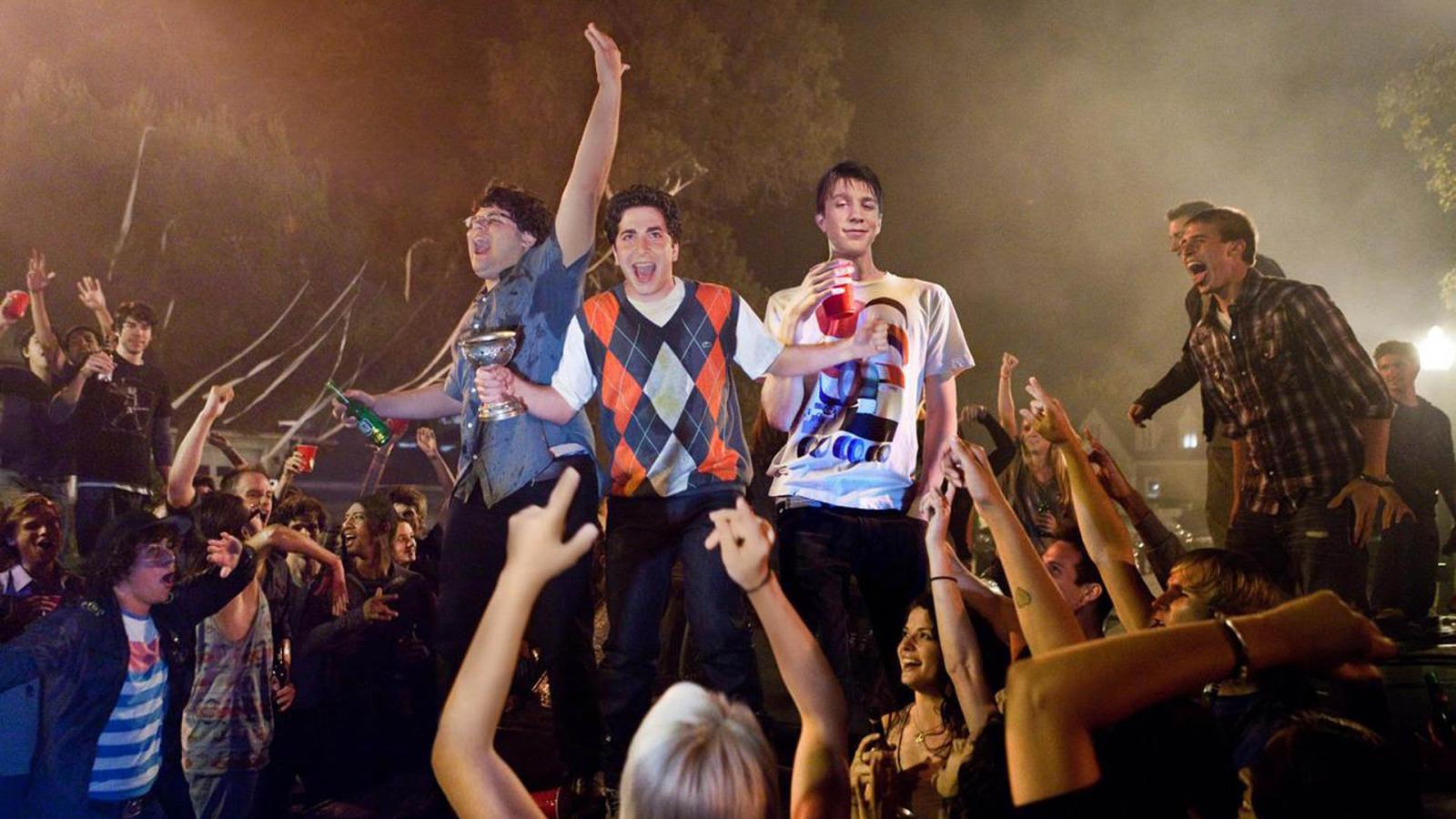 Ever wanted to throw the biggest, baddest high school party of all time? Well, three high school friends decided to make that dream a reality in Project X. Thomas, Costa, and JB plan the ultimate bash to boost their popularity and leave a lasting legacy. They invite the whole school, hire a DJ, and turn Thomas's house into a full-blown party zone.
But things get out of hand, as you'd expect. The party escalates into a wild, chaotic spectacle that no one will forget anytime soon. Let's face it, your average high school party probably didn't involve flamethrowers, cars in swimming pools, or news helicopters.
The DUFF (2015)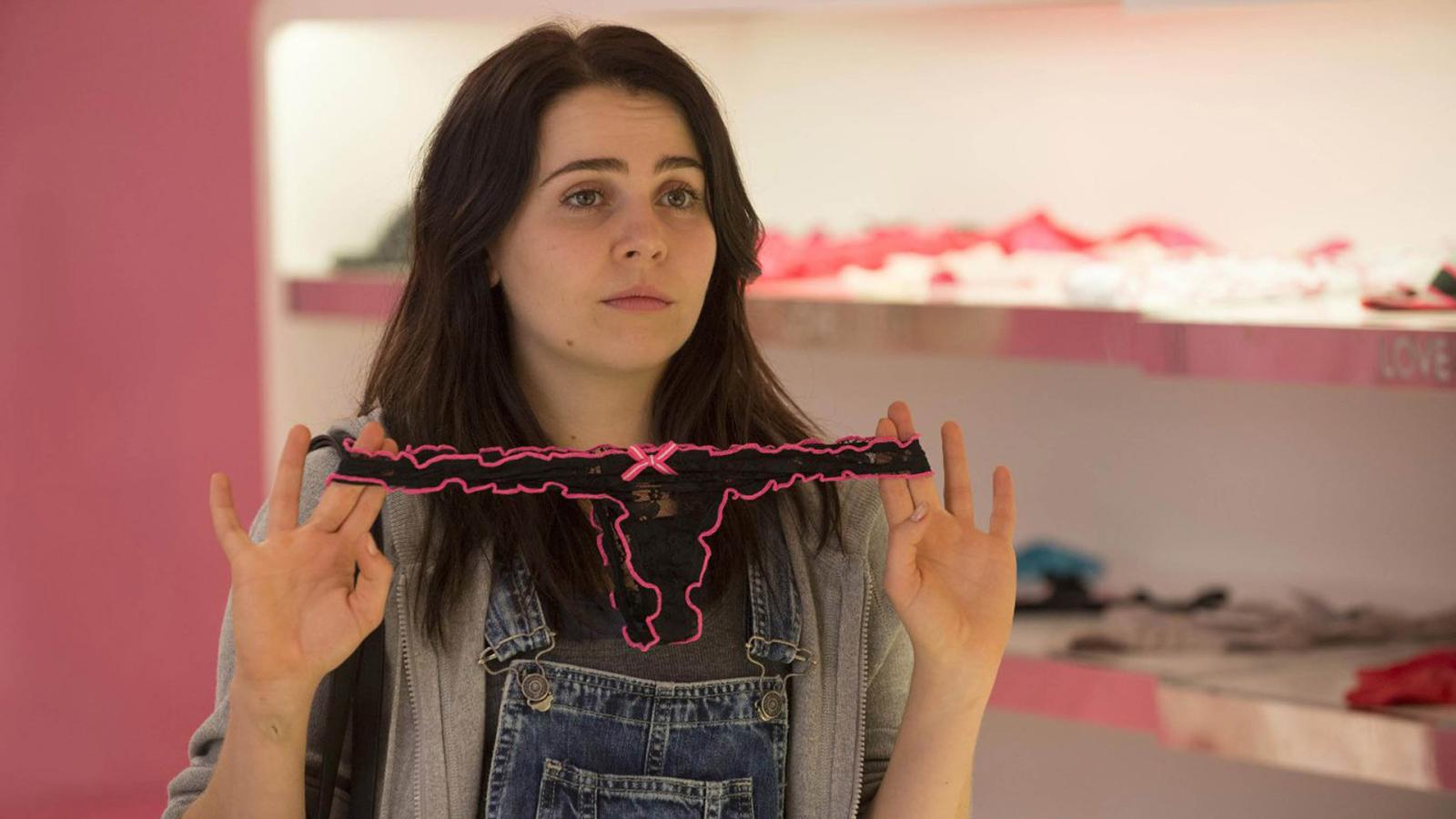 Ever felt like the odd one out in your friend group? That's exactly how Bianca feels when she discovers she's been labeled the "DUFF" (Designated Ugly Fat Friend) among her friends. In an attempt to shake off this unflattering label, Bianca enlists the help of her attractive neighbor, Wesley, to give her a complete makeover.
Together, they embark on a mission to revamp her image, navigate the murky waters of high school politics, and get the guy she's been crushing on. Of course, things don't always go as planned, and Bianca learns some valuable life lessons along the way.
It's a Boy Girl Thing (2006)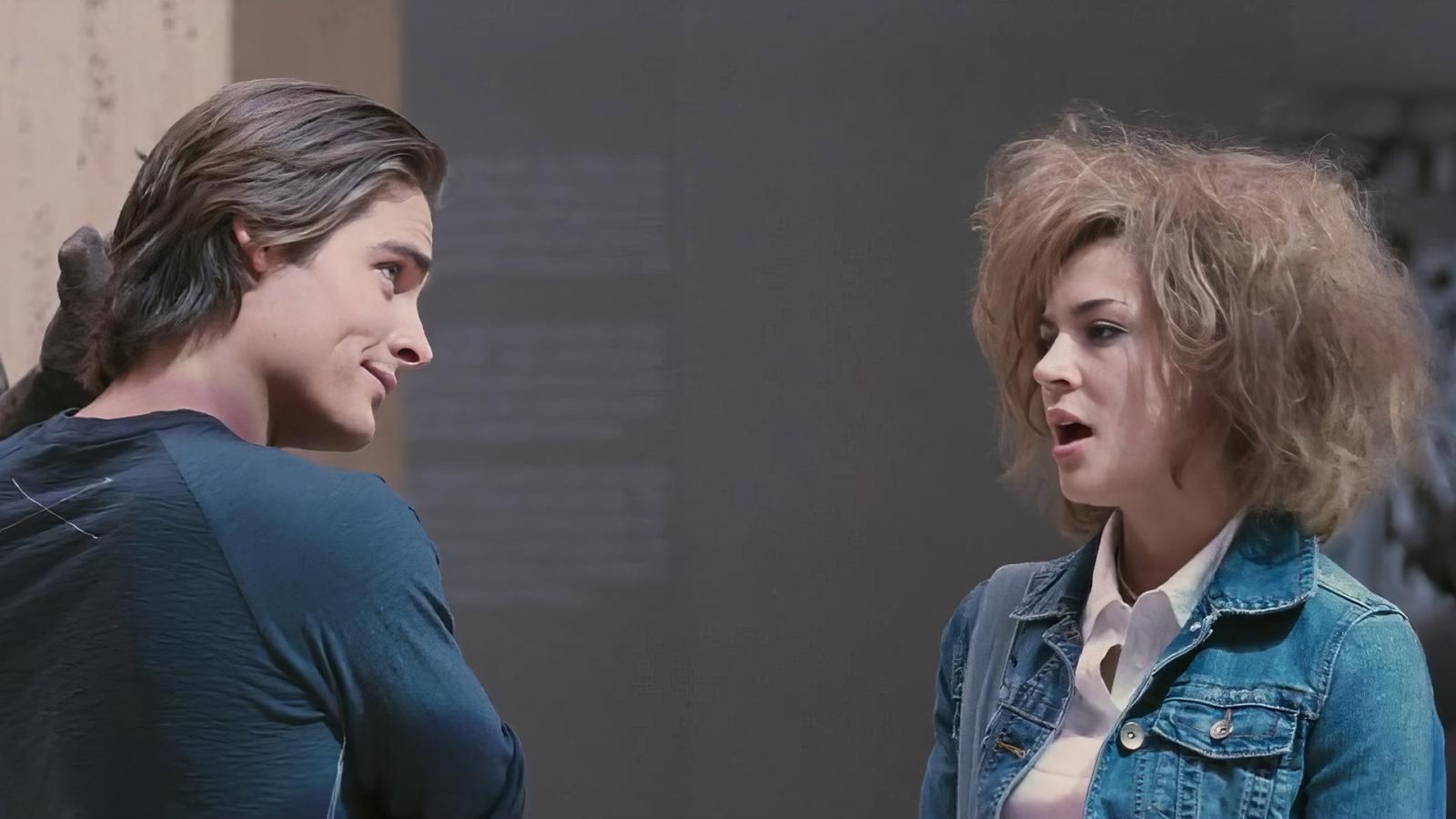 High school enemies Nell and Woody wake up one day to find themselves in each other's bodies, thanks to an ancient Aztec statue. Imagine the horror of experiencing high school from your nemesis's perspective. It's a Boy Girl Thing takes you on a wild, hilarious ride as these two try to sabotage each other's lives and ultimately come to understand what it's like to walk in someone else's shoes. They have to navigate high school as their polar opposites, struggling with sports, academics, and of course, teenage love.
Accepted (2006)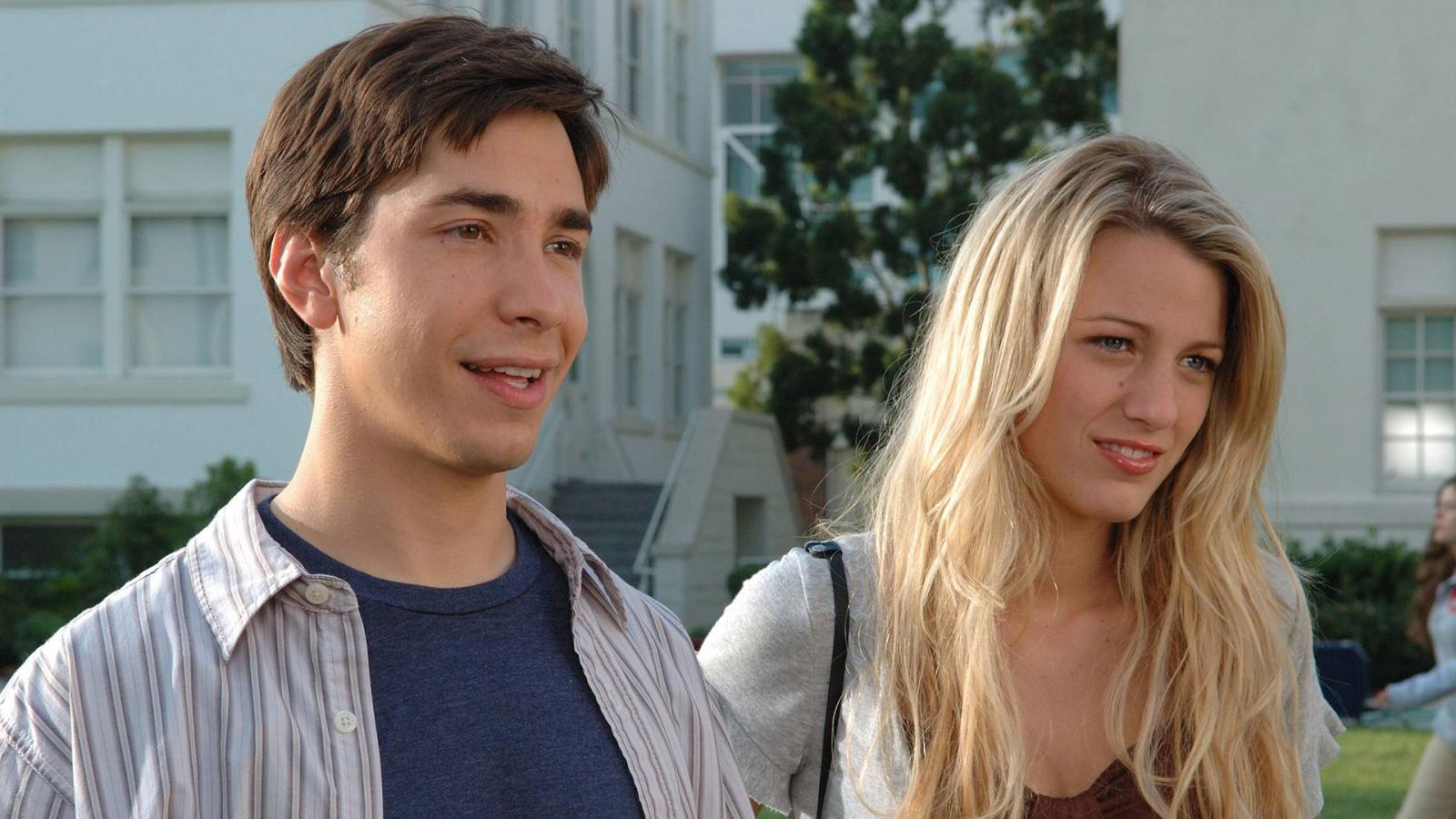 Ever dreamt of creating your own high school? In Accepted, Bartleby and his friends do just that. When they find themselves rejected by every college they applied to, they decide to create their own "fake" college, the South Harmon Institute of Technology (S.H.I.T.). They convert an abandoned psychiatric hospital into a school and accept anyone who applies. As their student body grows, they realize they have to provide an actual education. With the help of their friends, they create a curriculum based on the interests of their students.